When we showed up there were no crossing officials from PDR and no policia. We could hear the first trophy truck in the distance so as I've had to do before at asorted offroad races Brent and I started to try and stop traffic.
Its harder than it sounds, but we finally got it stopped before this came roaring through!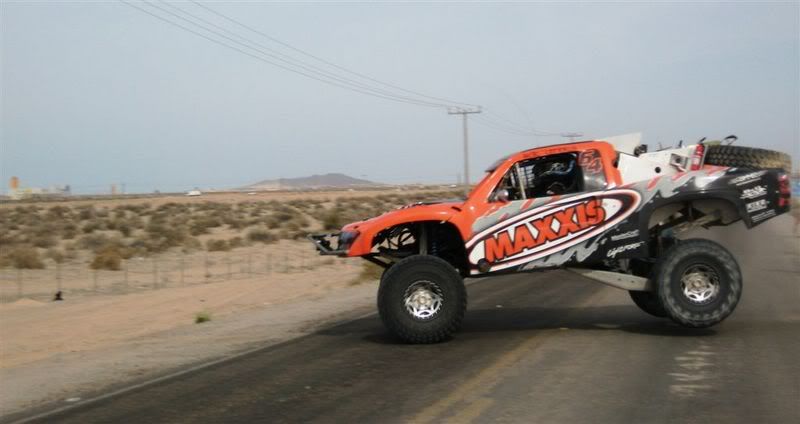 This road crossing had a bump just before the main bump so each car would hit it and then hit the main jump completely wrong. This made for some interesting moments!
Most of good ones happened on the first lap before the drivers realized they should slow down and which of course I didn't get any photos off since I was directing traffic. Finally Sedgi from PDR showed up and here are the pic I took.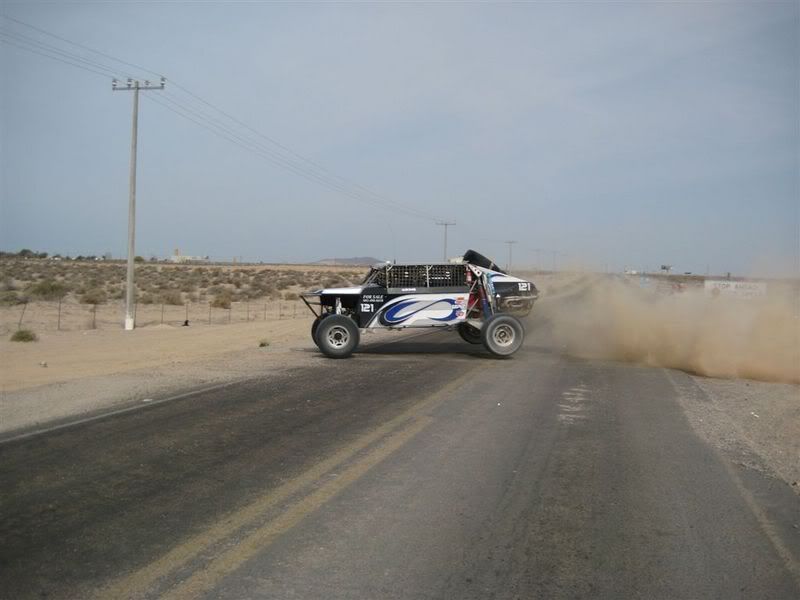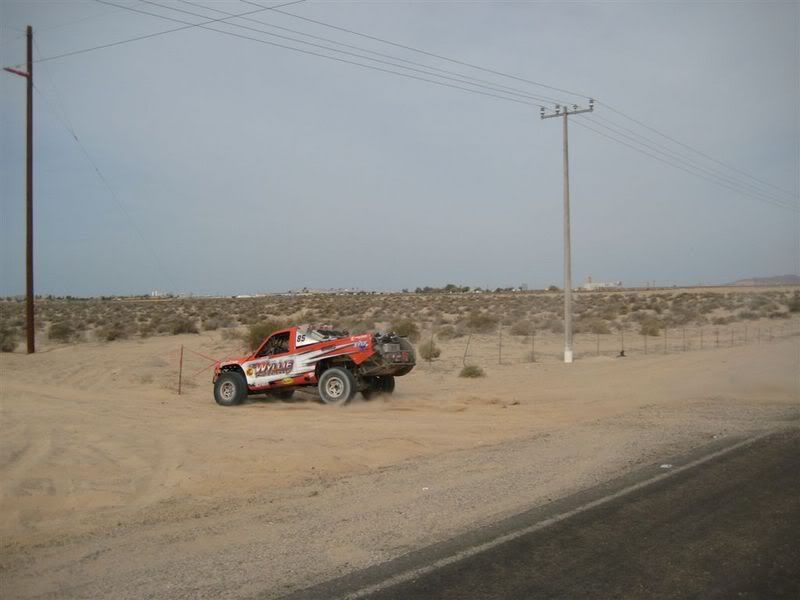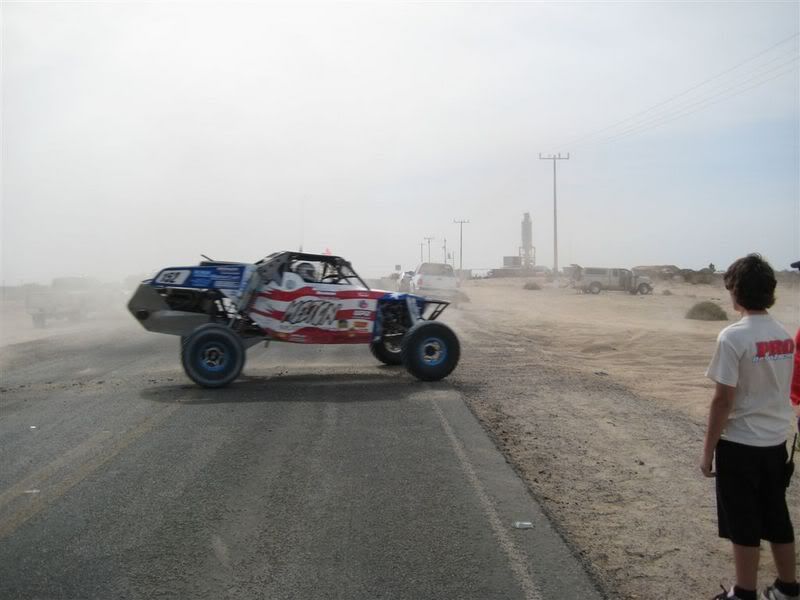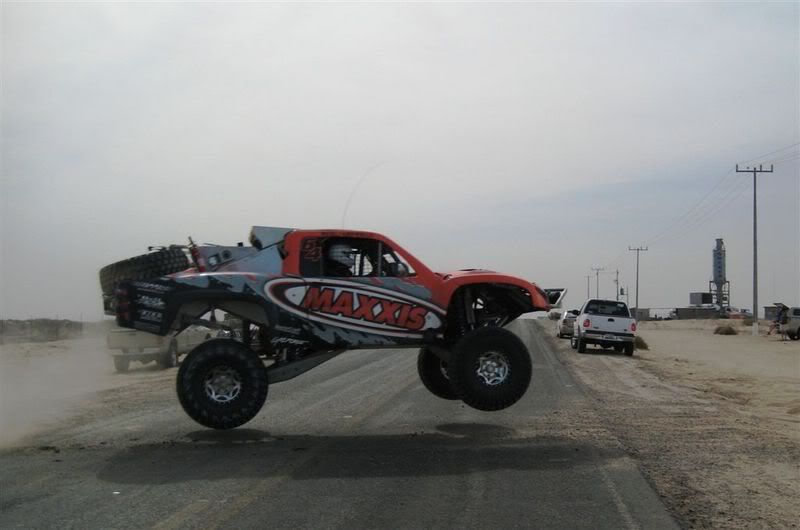 Love this videos!
Suspension is looking good thanks to my racing partner Brent re-building all of it.
Then we were getting close to our race so we headed to the start finish line.
This is the Maxxis truck finishing. I dont think the start line officials appreciated getting blasted by the truck since the race WAS over after all!
Pit stop:
The one guys sees the barb wire attached to the rear left trailing arm and must be okay with it! :)
This is Ed Beard, yes of beard seats! He is in his seventies and still kicks ass in this car at every race. He was even talking about building a newer and faster one! I love it, please let me be doing that someday.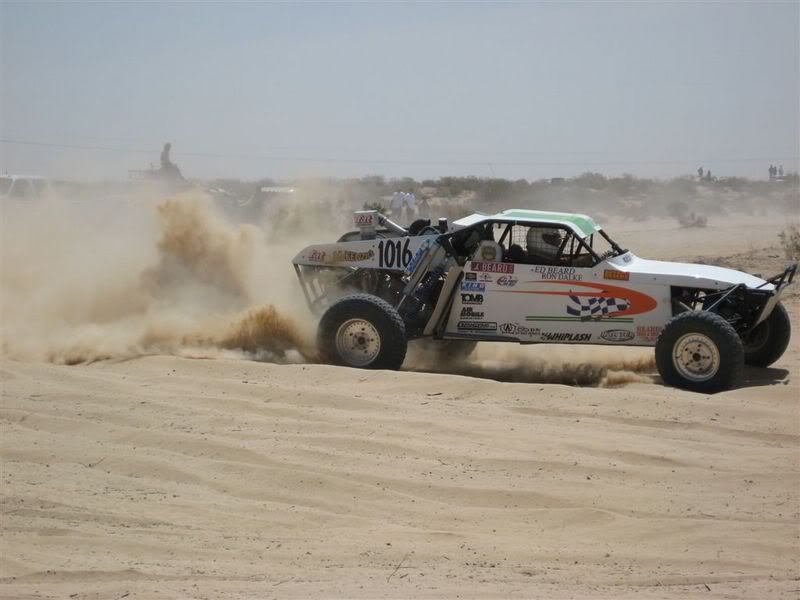 I'm only posting this pic because I'm afraid this poor girl is going to have back problems and I hope someone out there can help her.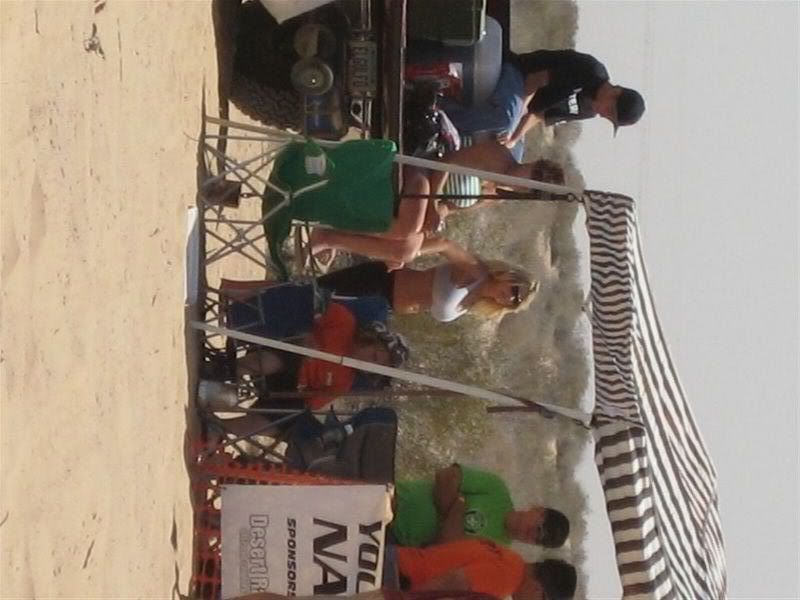 So that was that. We then got in our car and had a great race. For 2.5 laps. The problem really stems from the fact that we were supposed to go for 5. We won the drag race off the start and promptly put a minute 30 on second place by the end of lap one. Brent was driving and I was riding. In the second lap we decided to get a flat because we felt bad for him. 2nd and 3rd passed us so we got going and promptly passed 3rd back and Ron who was an old friend got the finger from me and we keep hunting down 1st. We came in for a new spare and some gas because we thought it was only fair to weigh our car down a bit. After the crew took nearly 10 seconds to affix the spare tire we thought we'd just leave without it since they were taking their time and we wanted them to think about what they had done.
This is where we got a littly cocky. Going down the highway we were gaining on 1st so fast that our motor got the idea to tie its hand behind its back by getting rid of the fan belt and not telling us. Naughty naughty! Well, that little motor was being overzealous and he got hot. So be threw up. He threw up one of his spark plugs and left a gapping hole in the side of the motor. Foretunately the plug wire, plug and threads from the heads all decided to hang on to be put back another day.
I went to camp, got drunk, ate shrimp and woke up to this,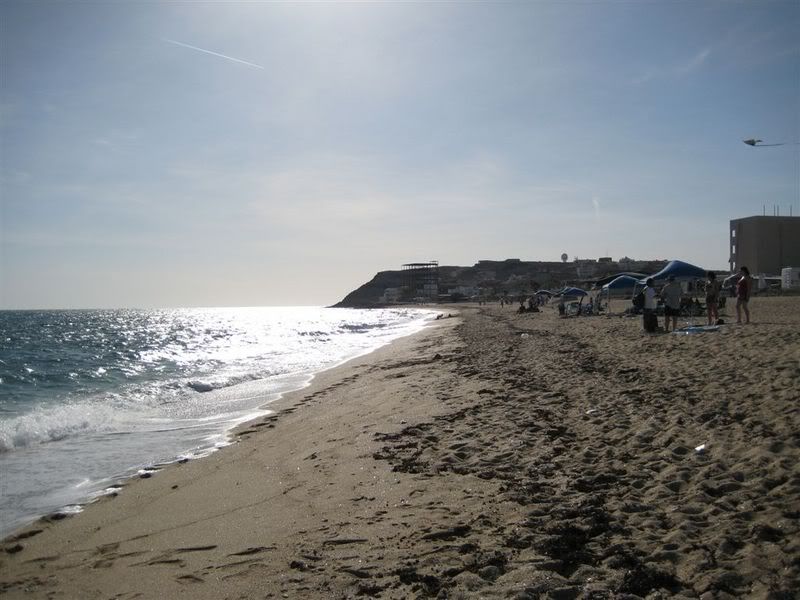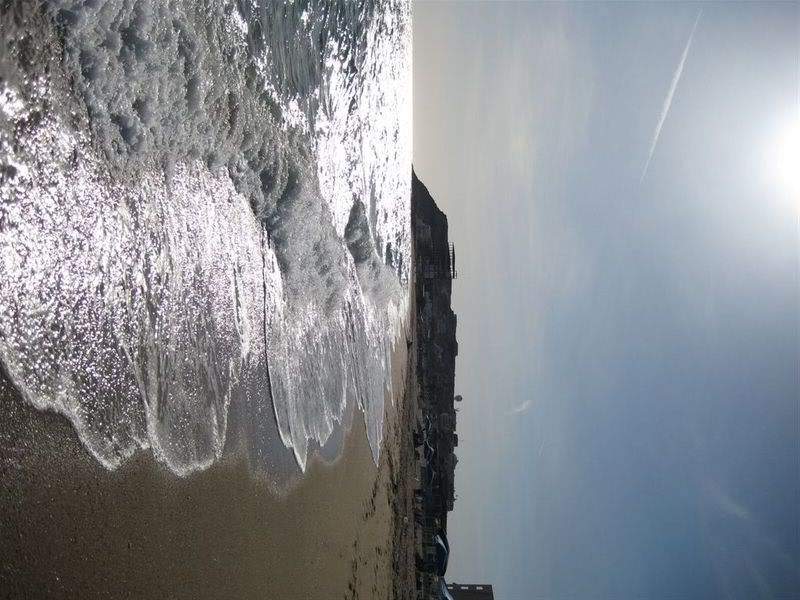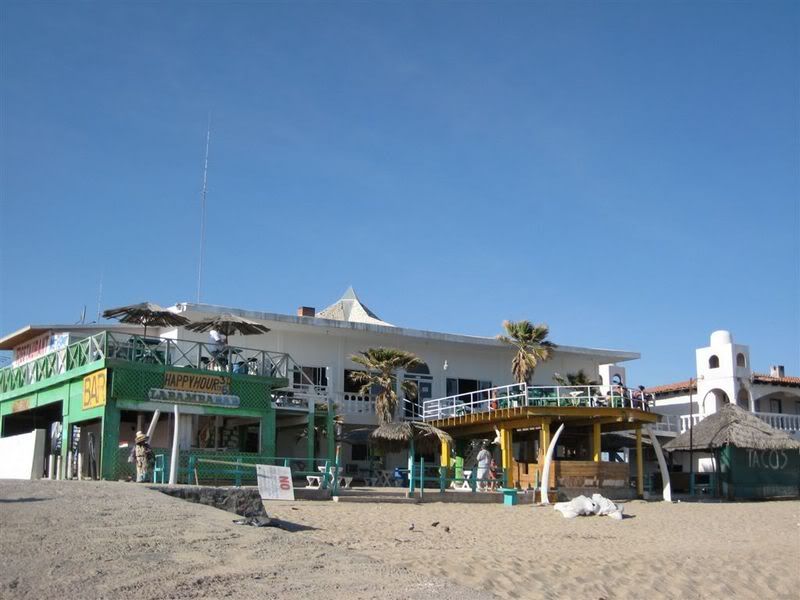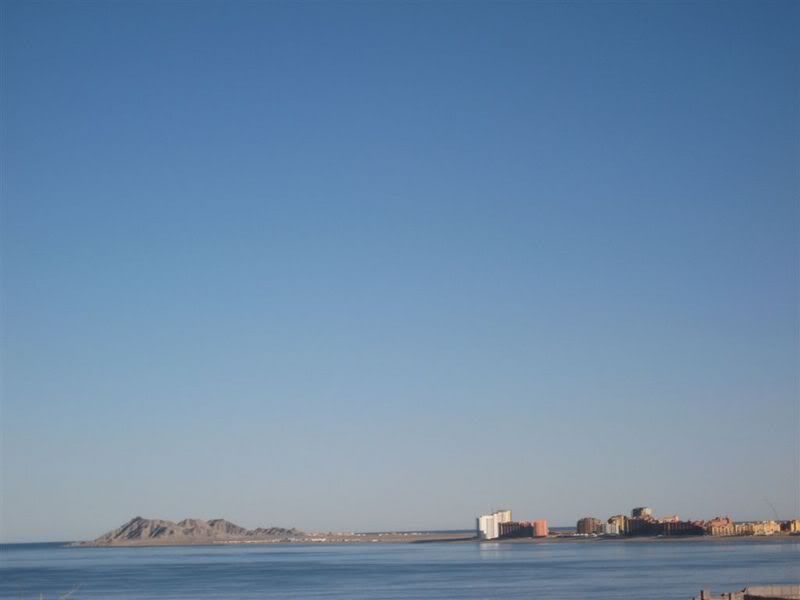 Time to head home. and off to the good ol US of A I was...
with this memory in my head of MX that just wont leave!