Its amazing how the burning ball of fire in the low eastern sky will wake you up after only 4 or 5 hours of sleep. We're both so darn excited to be on our adventure that I'm surprised we slept at all. On with the camelbacks (blackhawk pack in my case) and off to the overlook.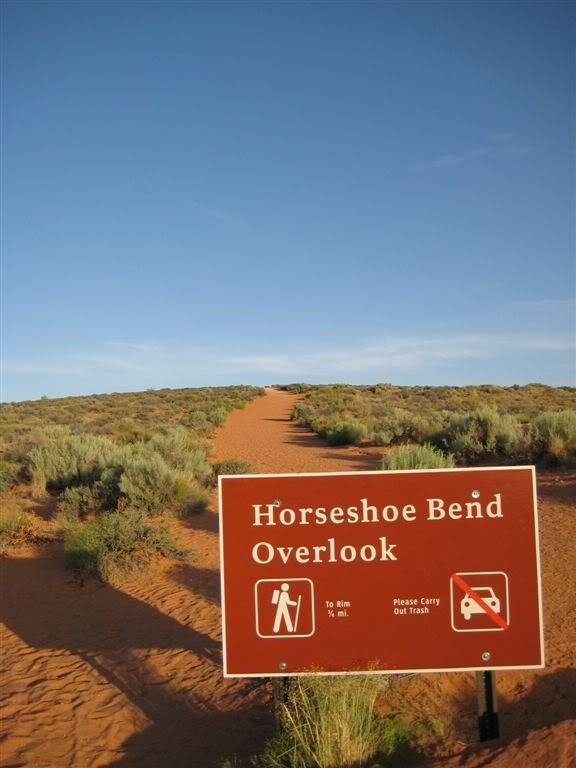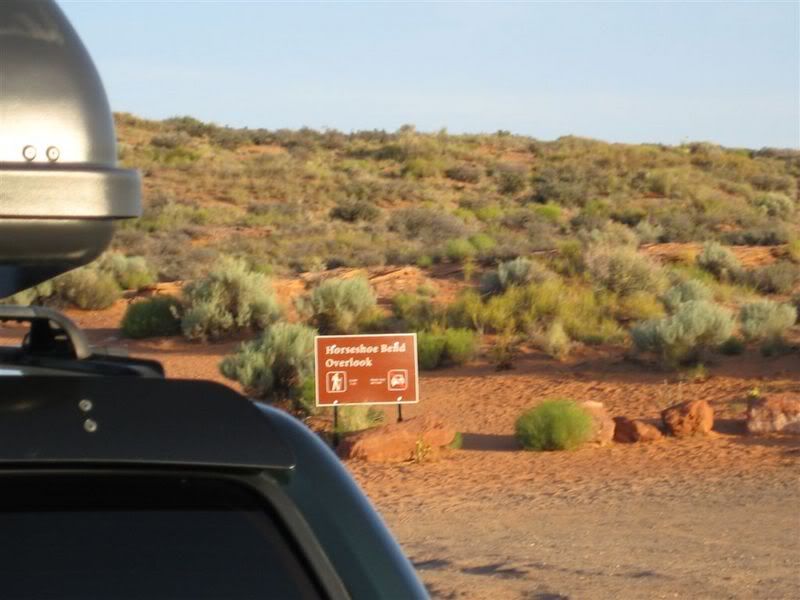 Its a small hike, but I've gotten in the habit of bringing more than I need everywhere I go. I consider it training or a work out for a day that will hopefully never come.
Less than a mile later the view was more than a morning reward enough.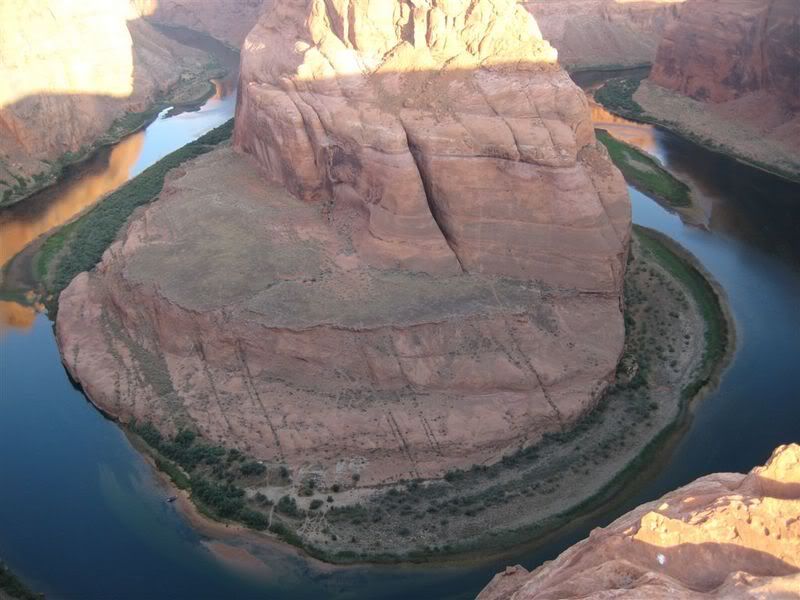 We can't stop taking pictures!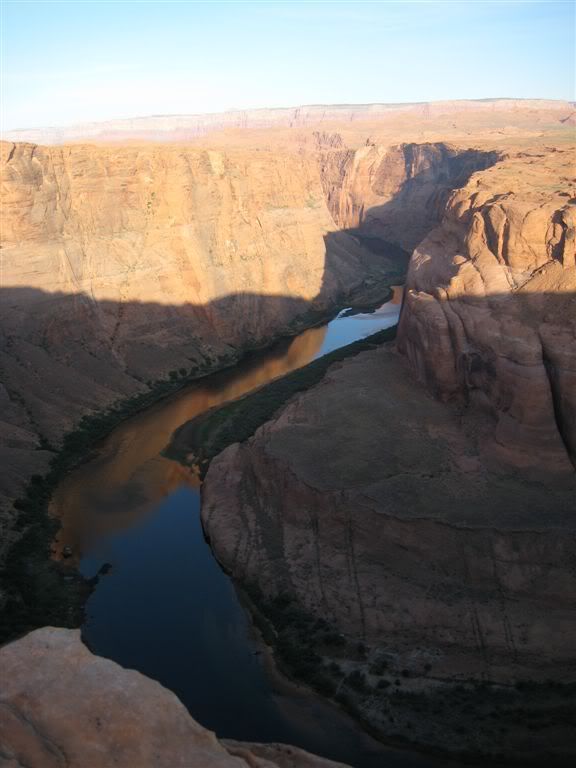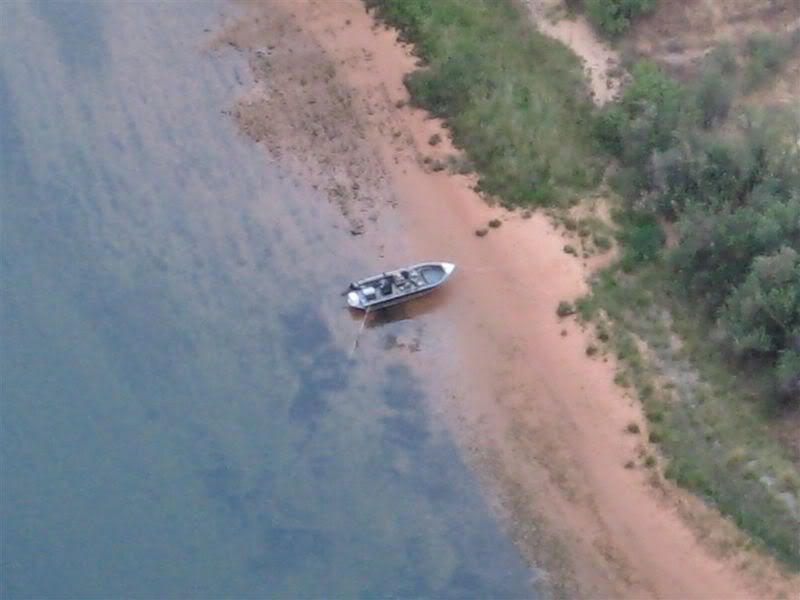 A fisherman is having a great morning. What I would give to climb down there as well.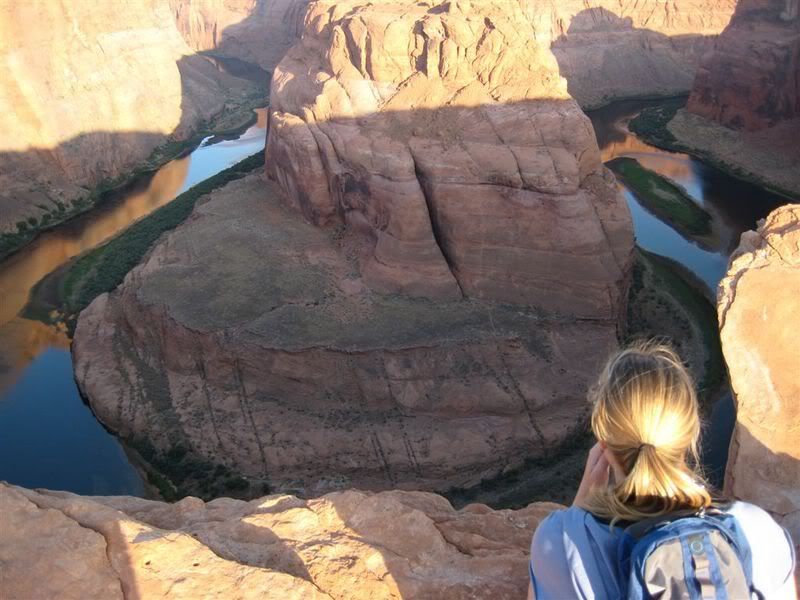 Pose and "I'm too sexy for my...whatever"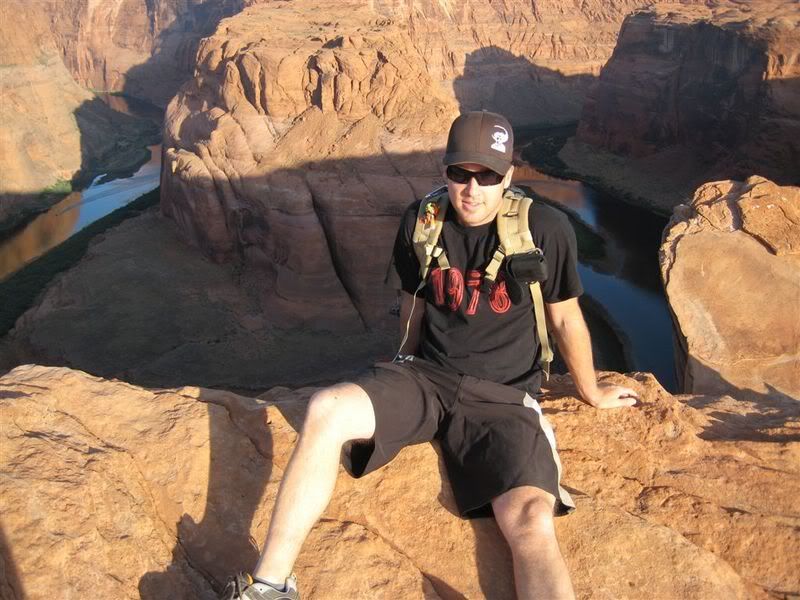 And to the right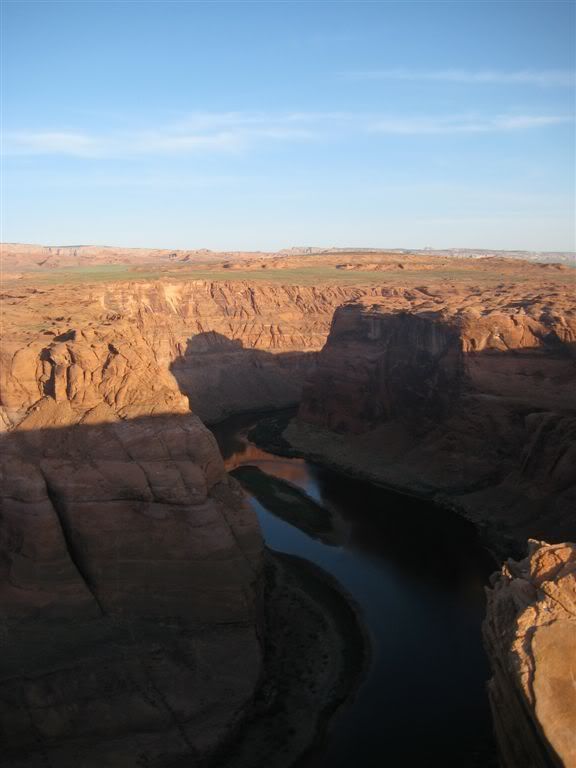 and to the left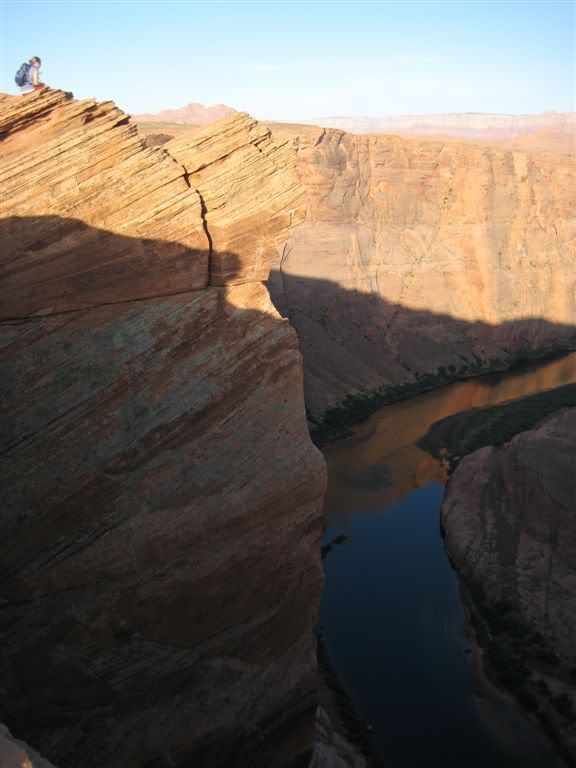 I told you I can't stop taking pictures this morning!
We crossed over into Utah and we we're drooling at Lake Powell. That lake is a lifetimes worth of adventure on its own from a boat!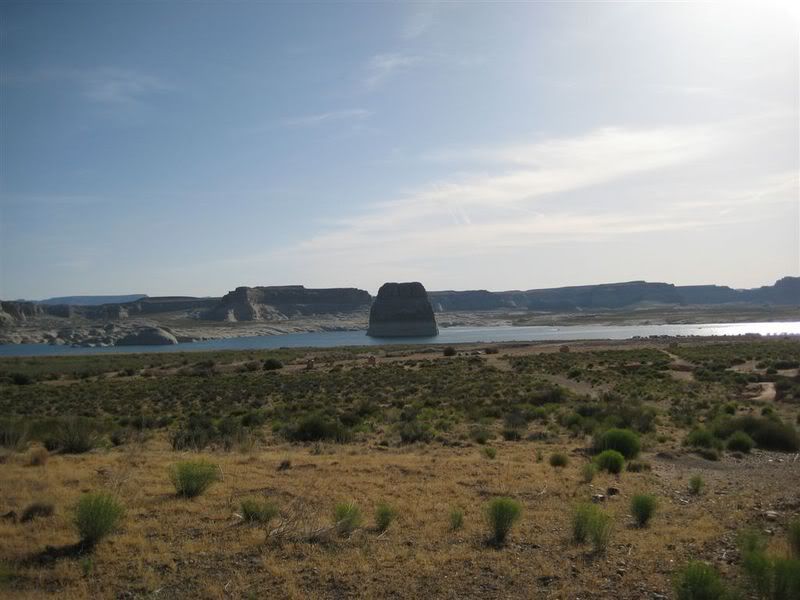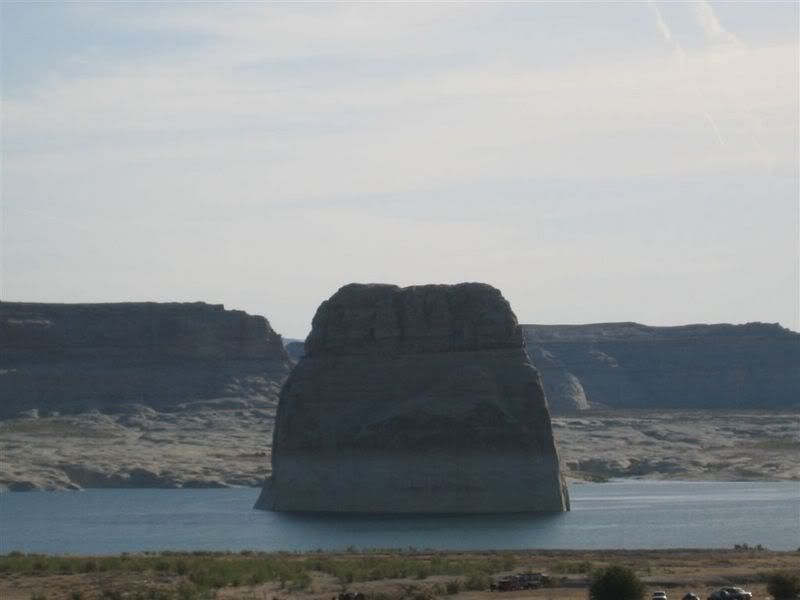 We stopped to get some gas before heading into the great off road. We are taking Cottonwood road from here all the way up until we hit the town of Escalante.
The GPS faithfully led us right to the turn off and the adventure began. again.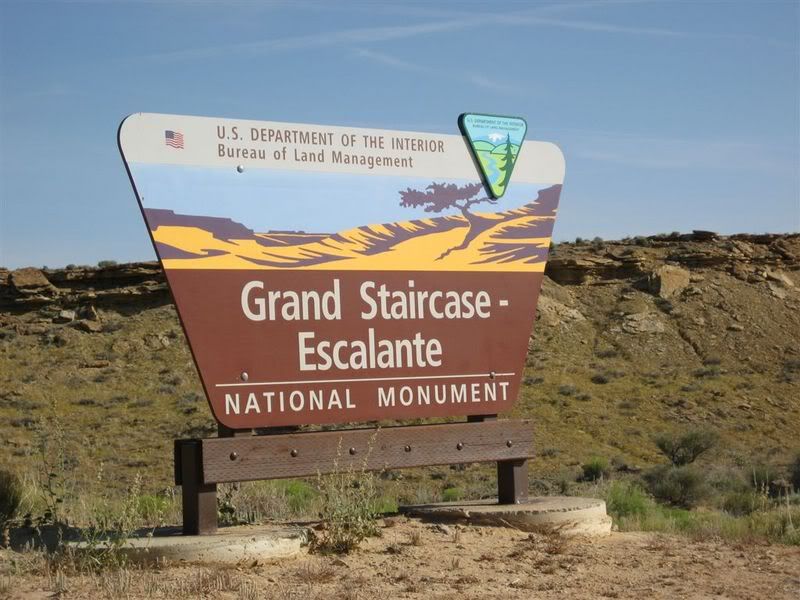 I'll let the pictures of this amazing road speak for themselves...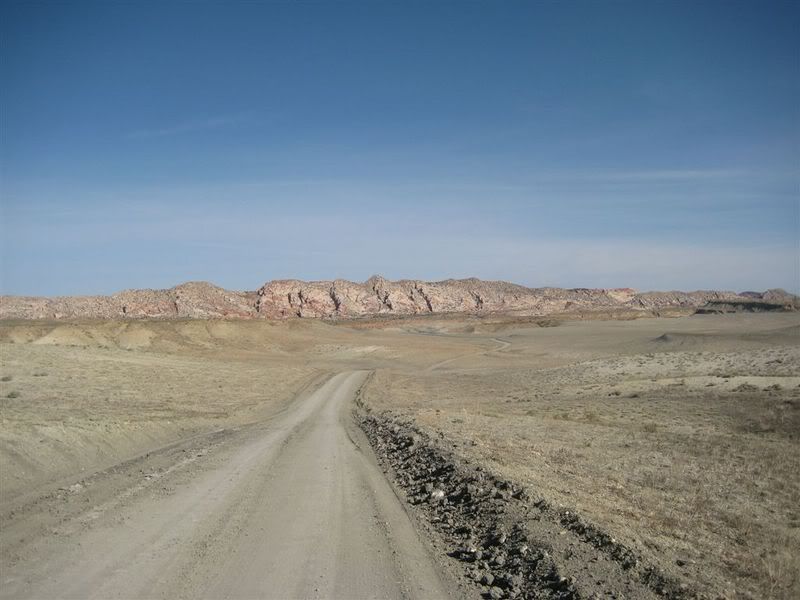 Moo!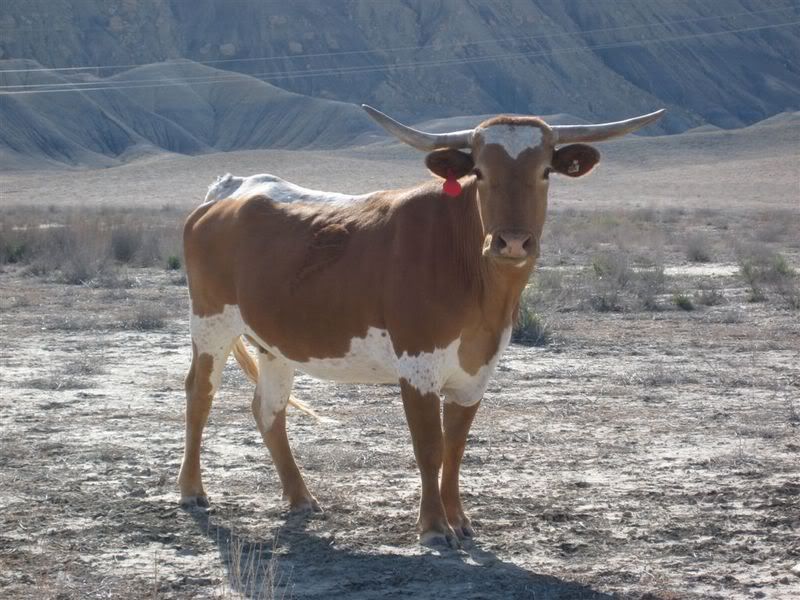 I don't know what sound this little fella makes.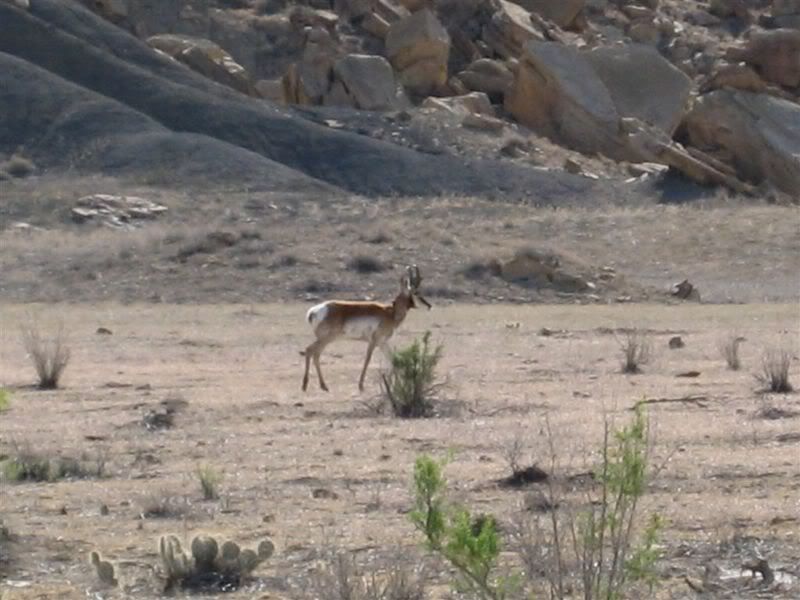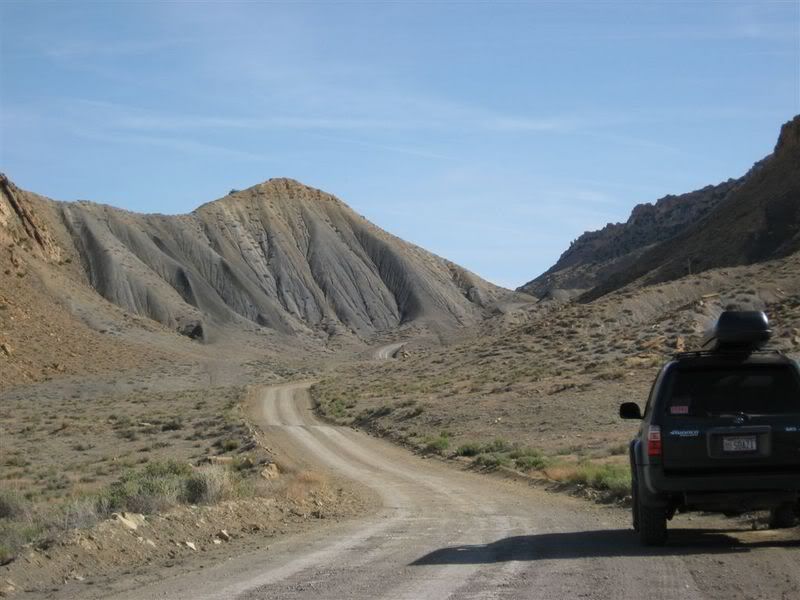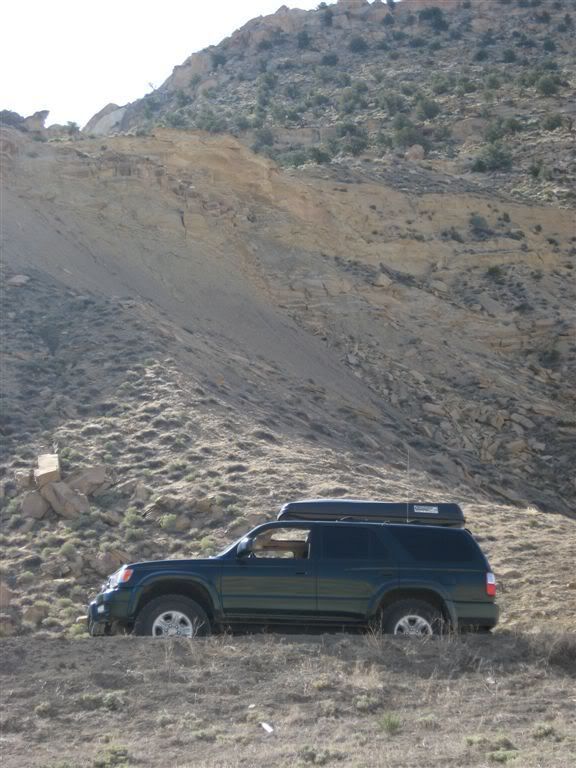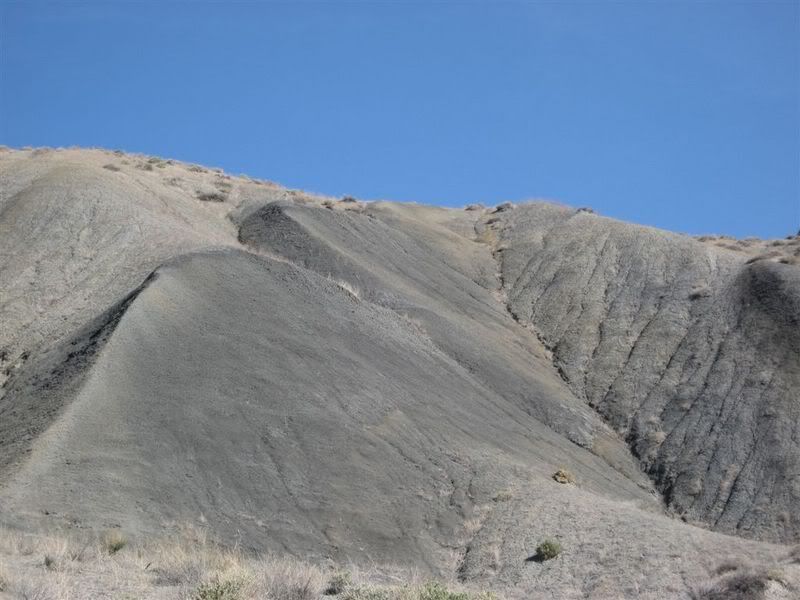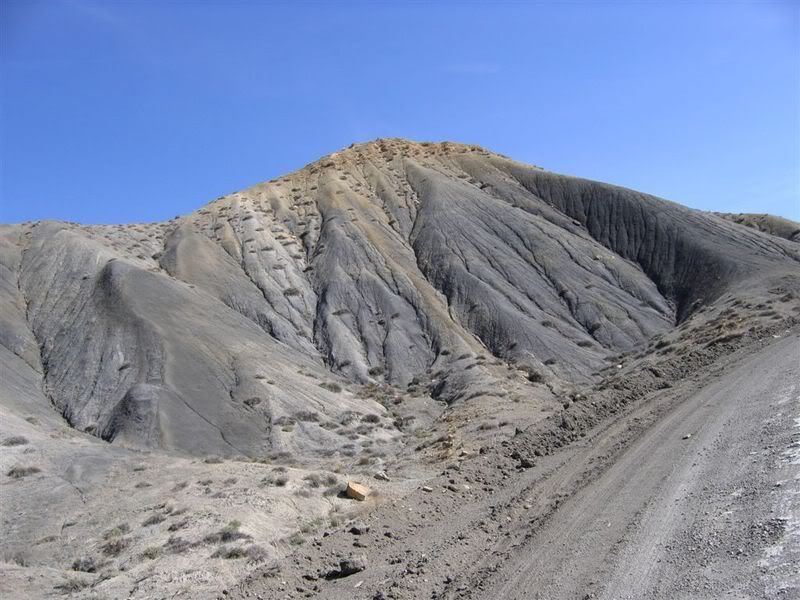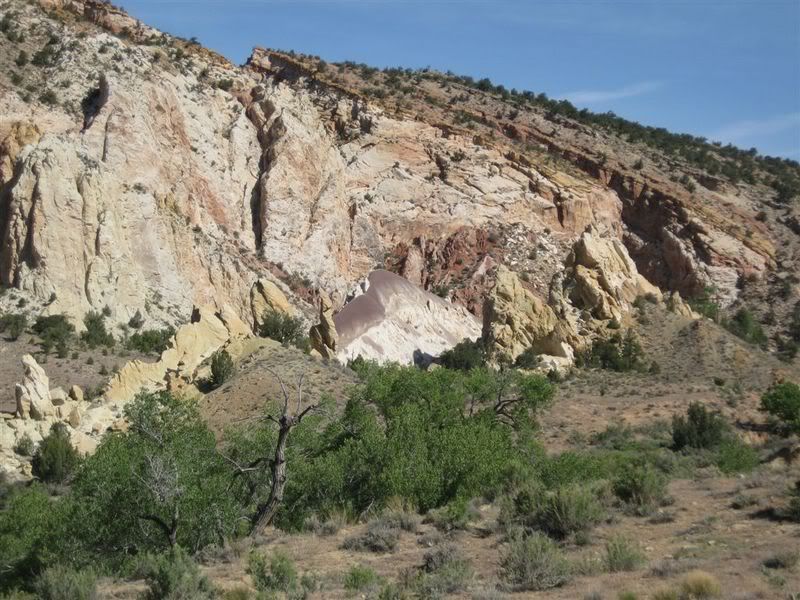 These lizards seem huge to me! We keep seeing them almost every step ranging from 8 inches to more than 12!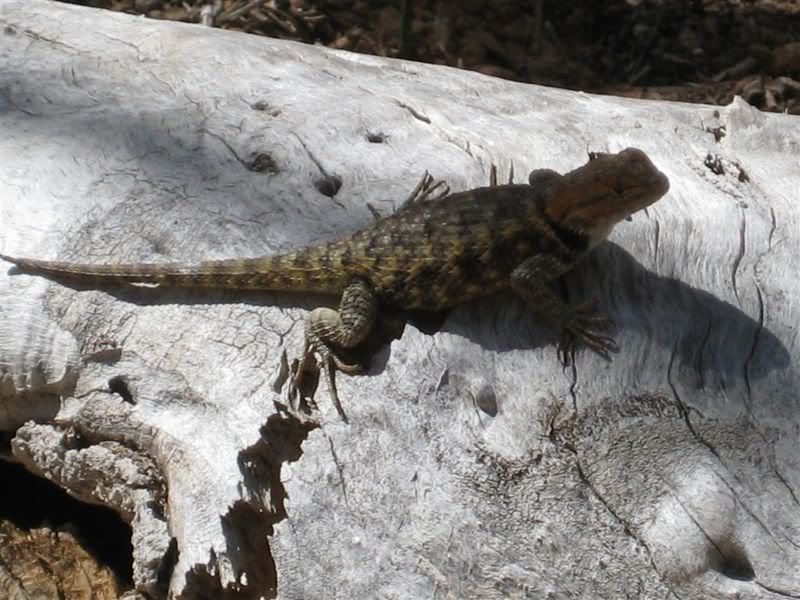 There is a pretty cool cave of sorts. It actually looke like an area that will some day, thousands of years from now, erode into a natural arch. Here are some pics from up in it!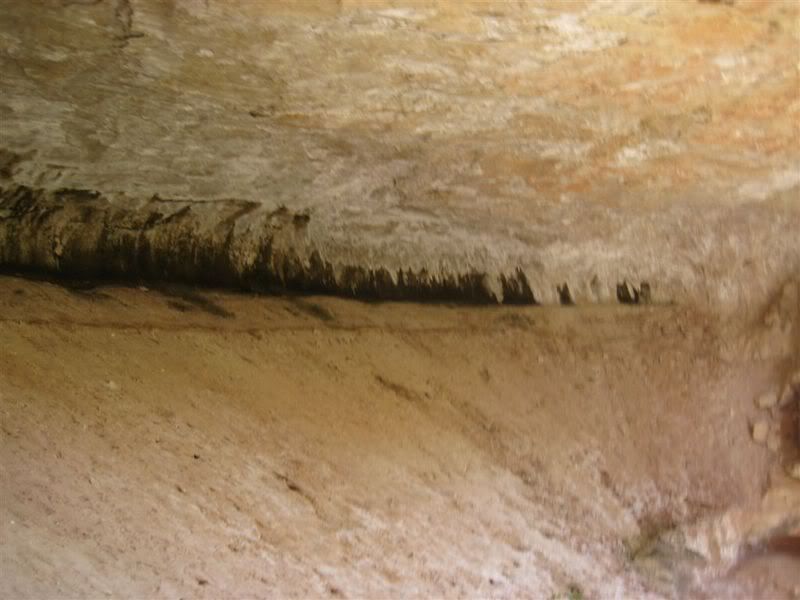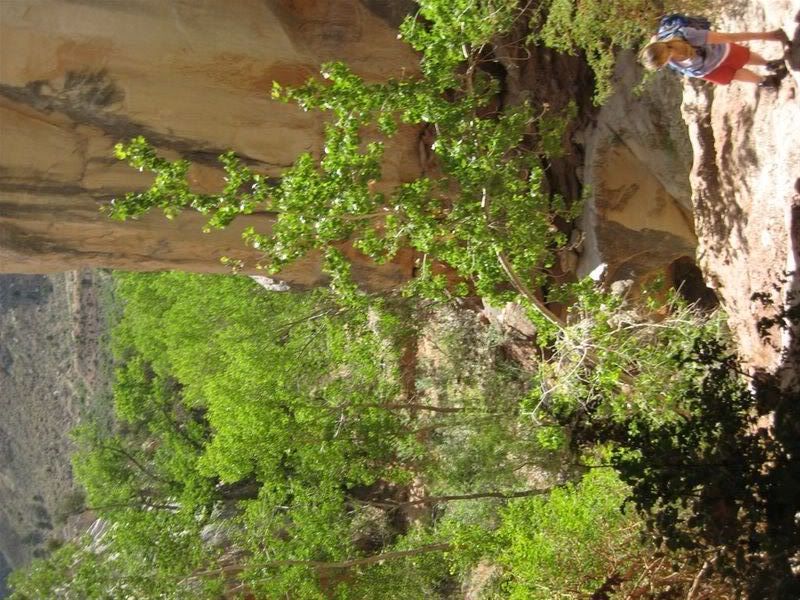 This cool rock is... somehow embedded in this other rock... I know its all very technical, but you get the idea...
This guy needed a locker. He could barely make it over this ledge.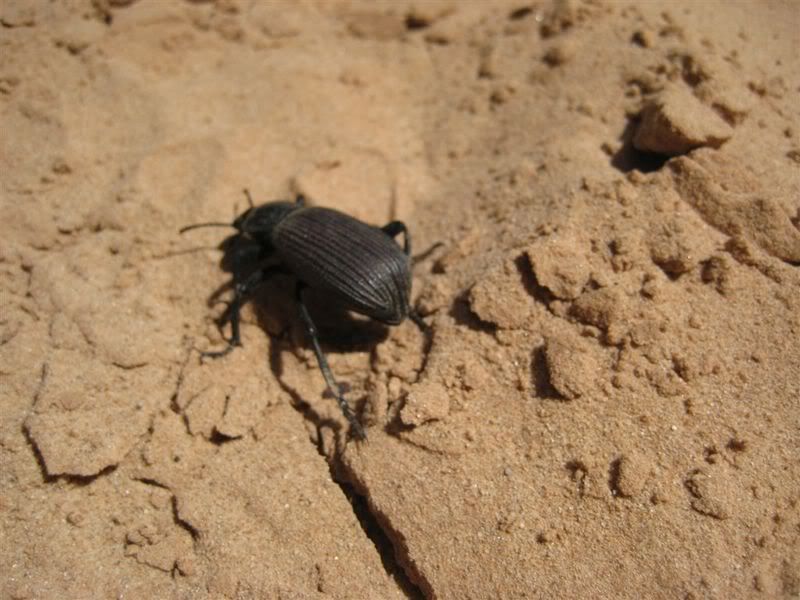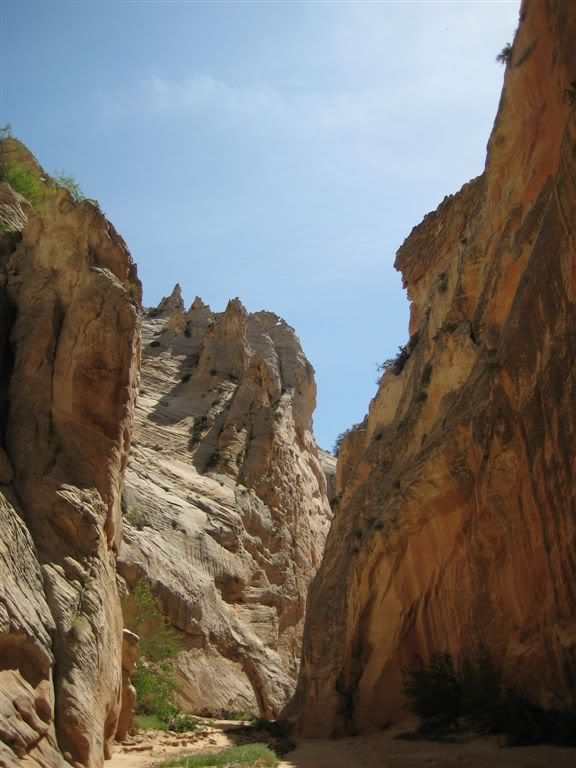 A blue belly. And they're not kidding!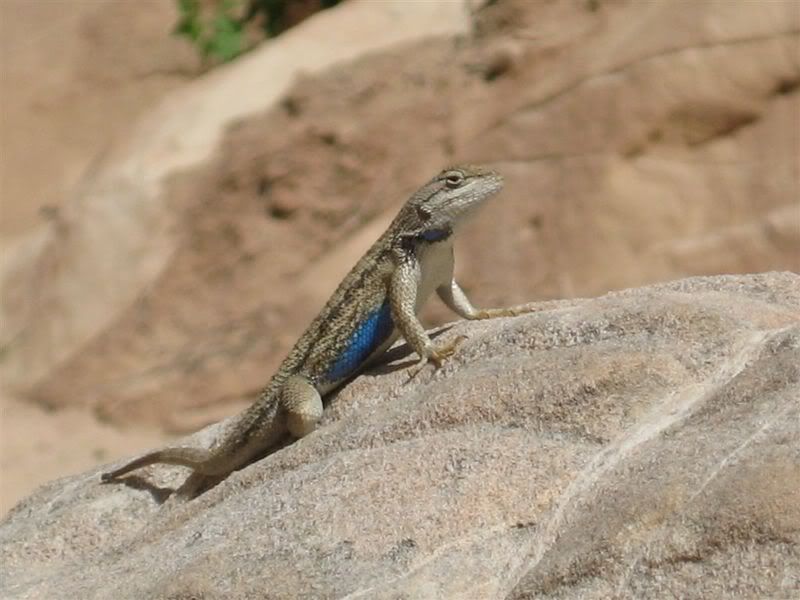 We finished this little hike in under an hour and head back to the road... and what a road it is!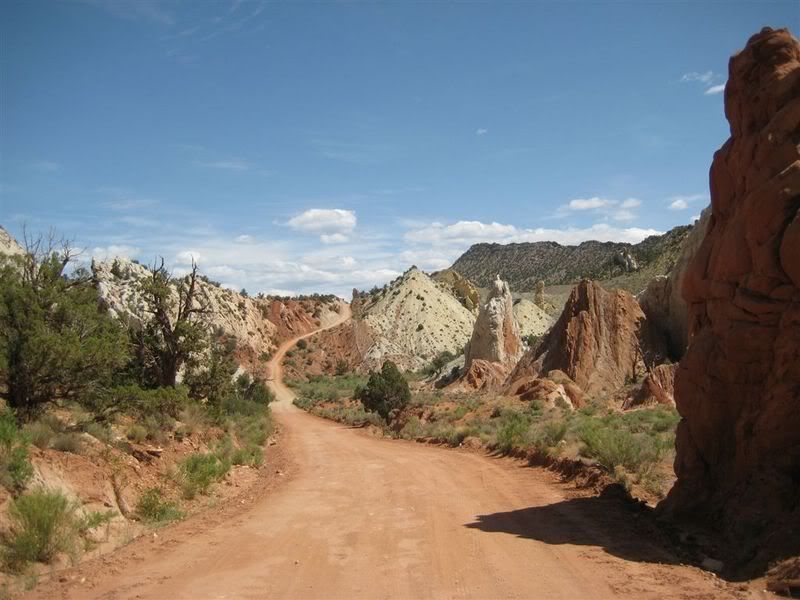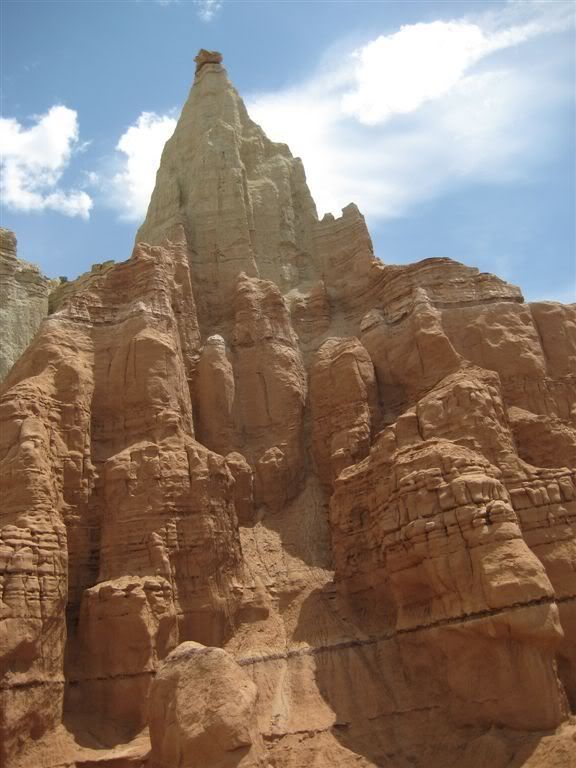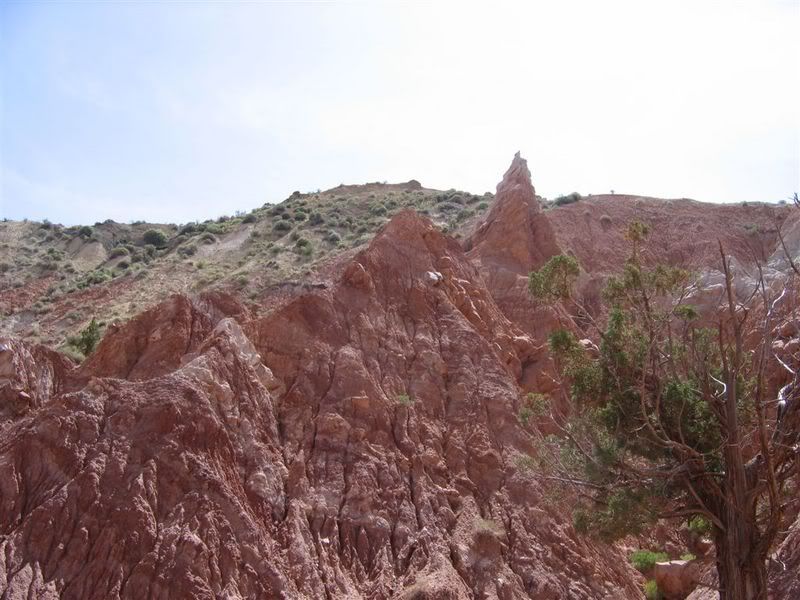 This chap was biking it on a recliner. Looks tiring!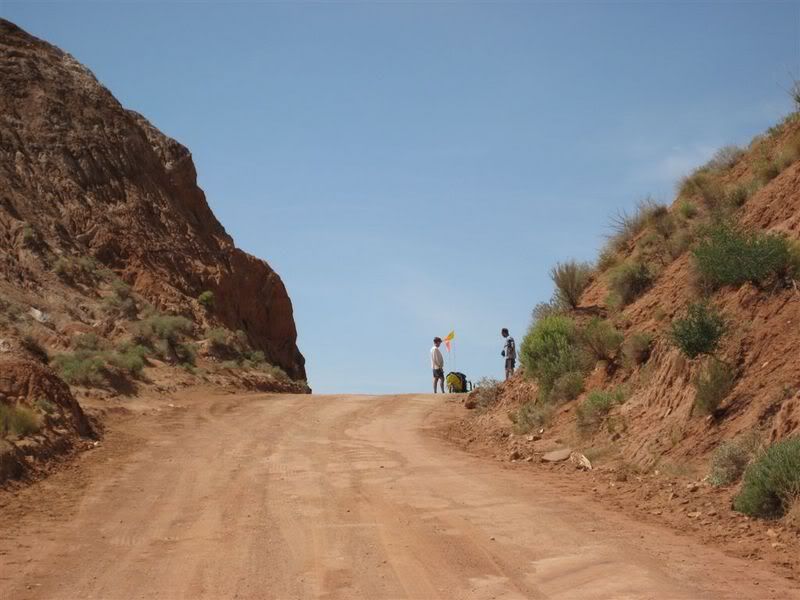 The sky was angry and I kept drifting off and picturing this nice clay dirt turning into... well clay mud. I really didn't look forward to that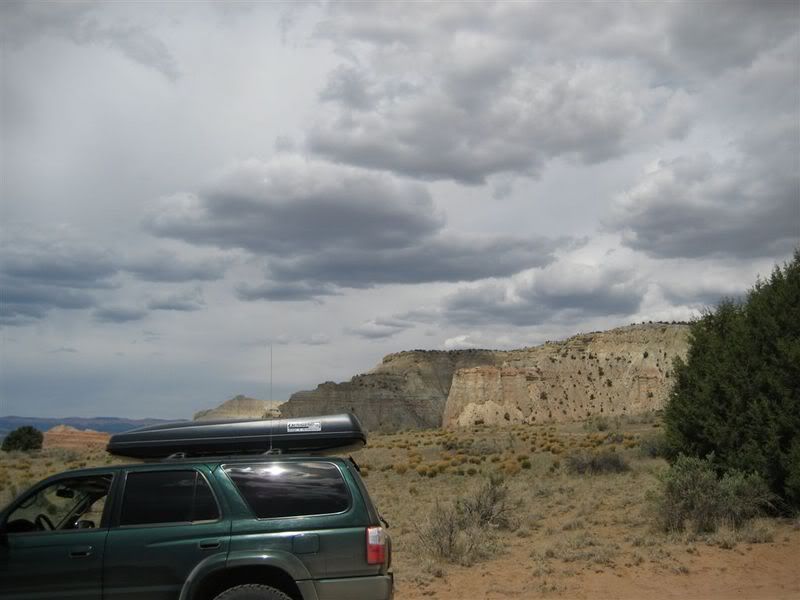 We made our way up Cottonwood road and got to Kodachrome park. They wanted $10 to get in so we decided to look around the area outside the park. (This trip was being done on the skinny) Only the best for my ladies! :)
We came along this "blade" as folks in the know would call it. It was built by an old company that bears my last name! I've seen some before, but they are always old and its really rare to see one. Commence gratuitous photos.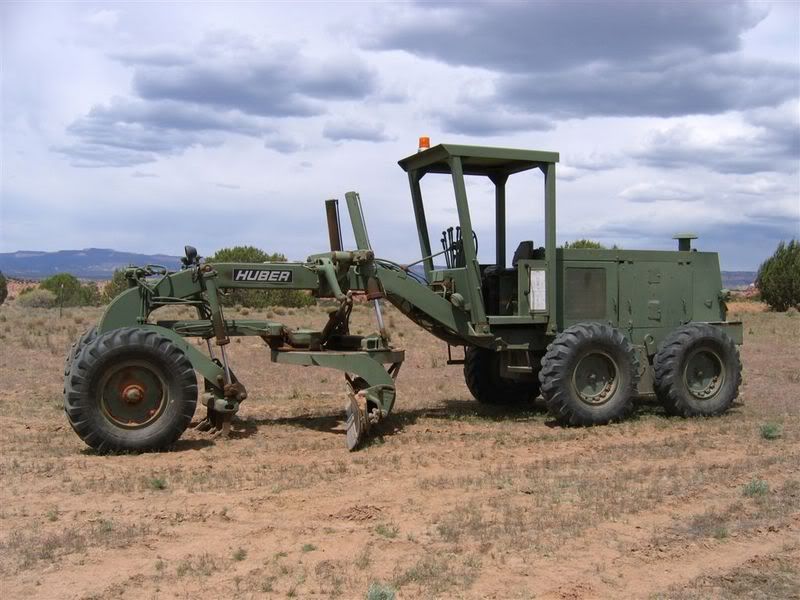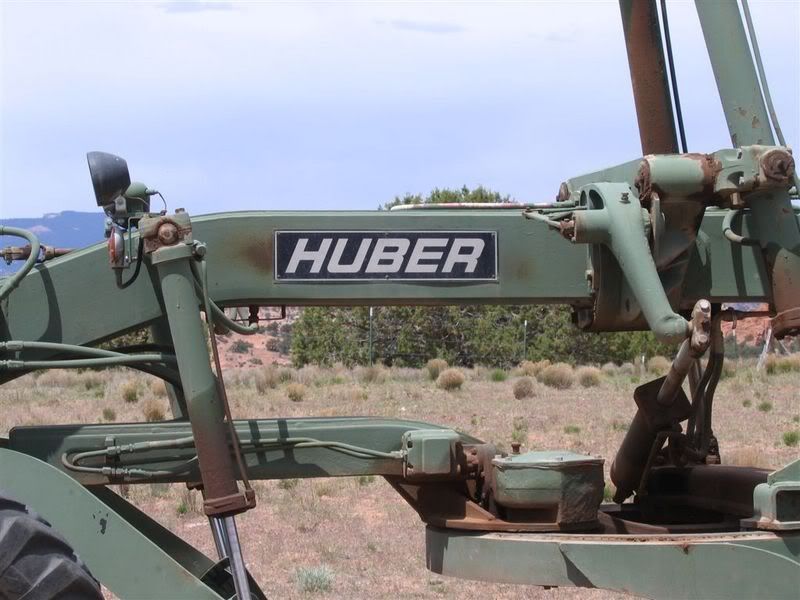 Yes, I know. More than you wanted to see.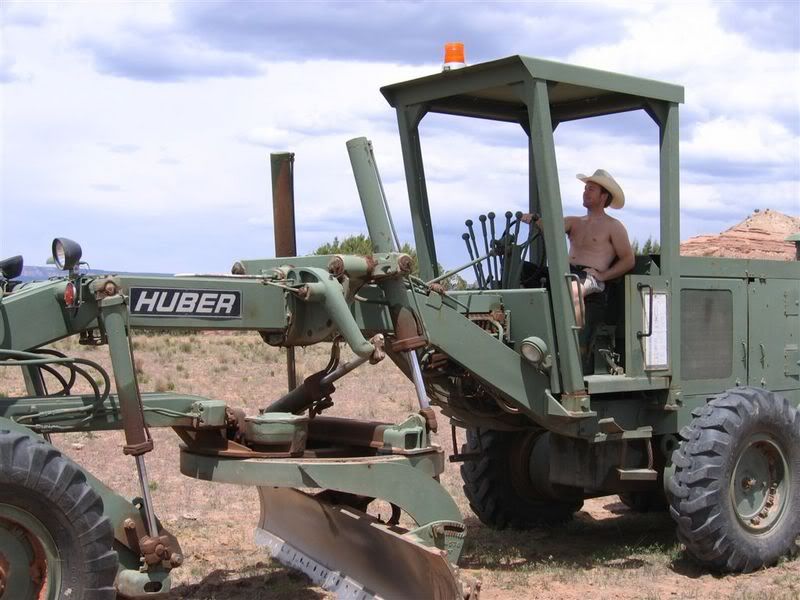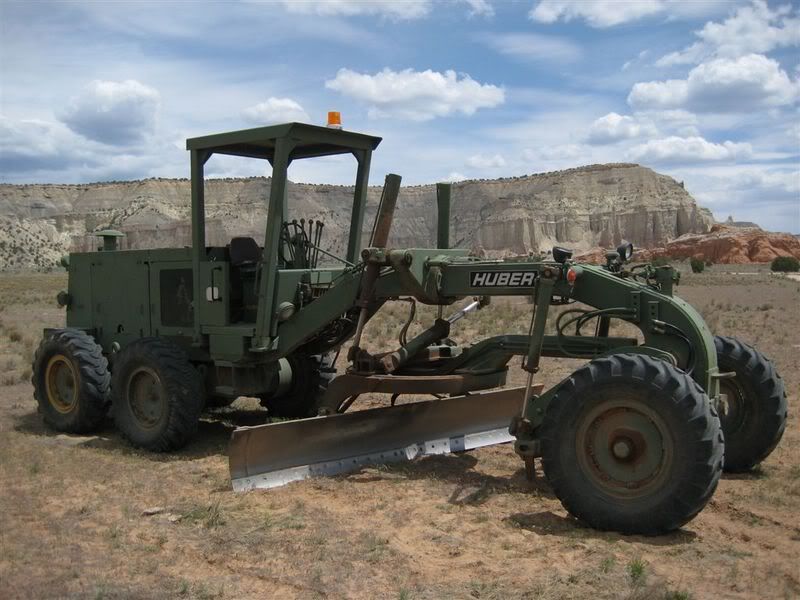 Okay, well this ended up leading us into the park so we snapped a couple of quick shots and felt guilty for being in for free and we ran away!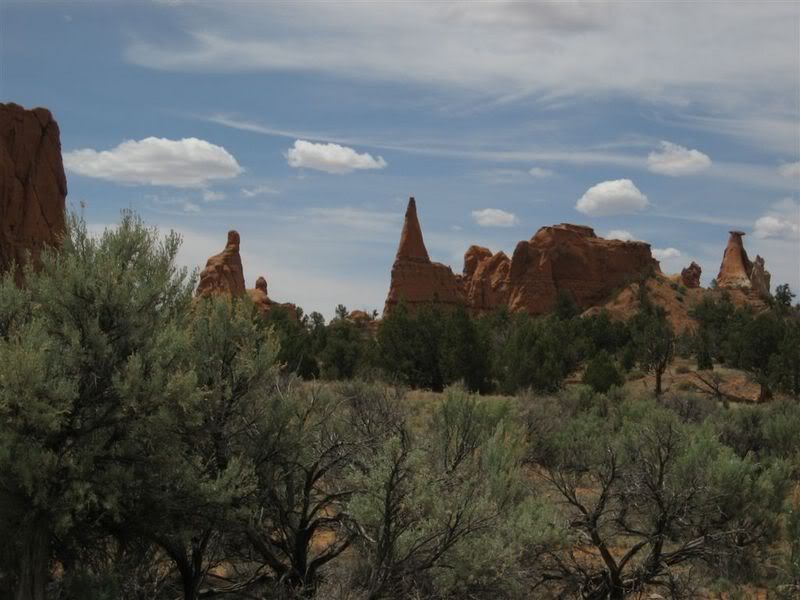 We dropped by chimney rock and took a couple of poser shots: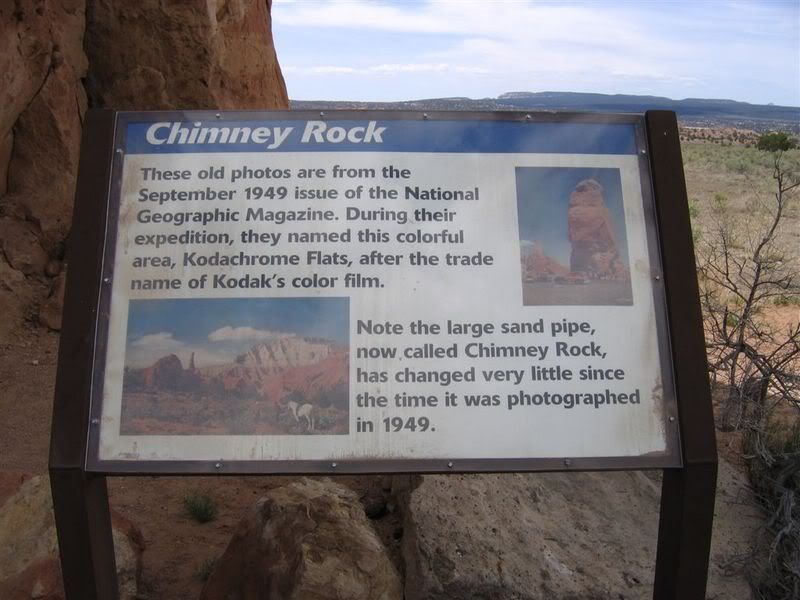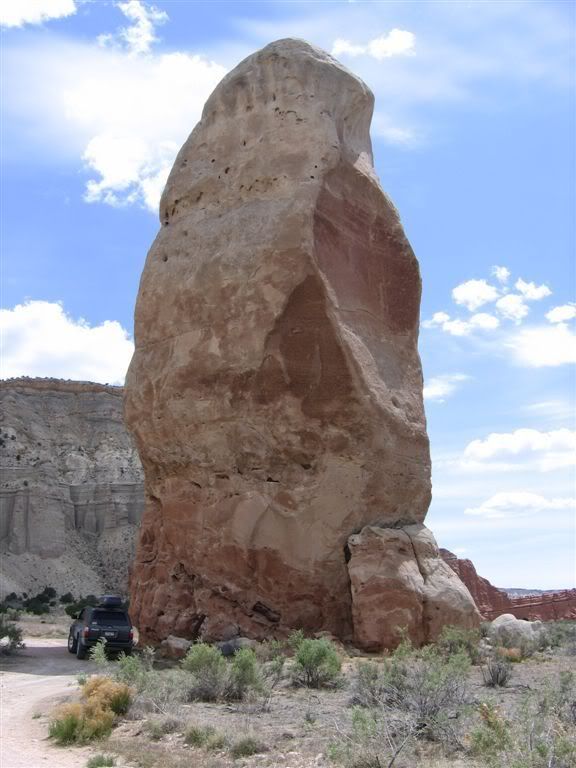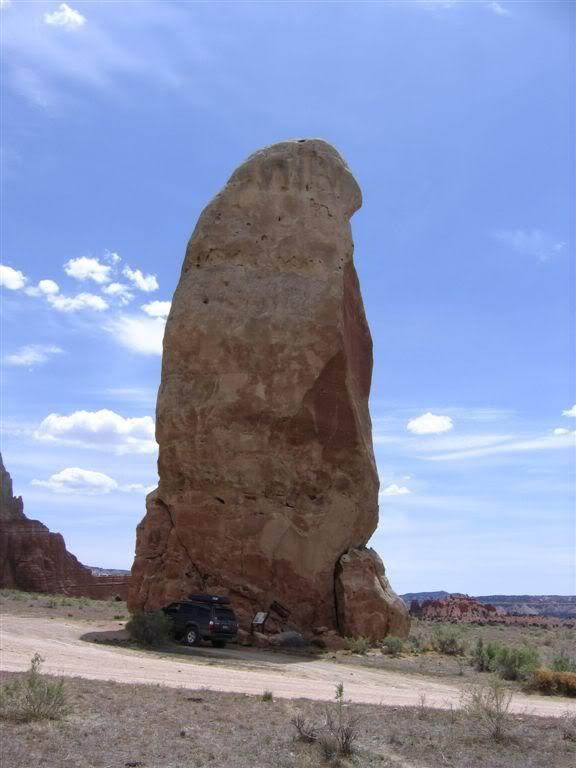 There was a cool little known arch that was discovered only about 20 years ago. We decided to hike to it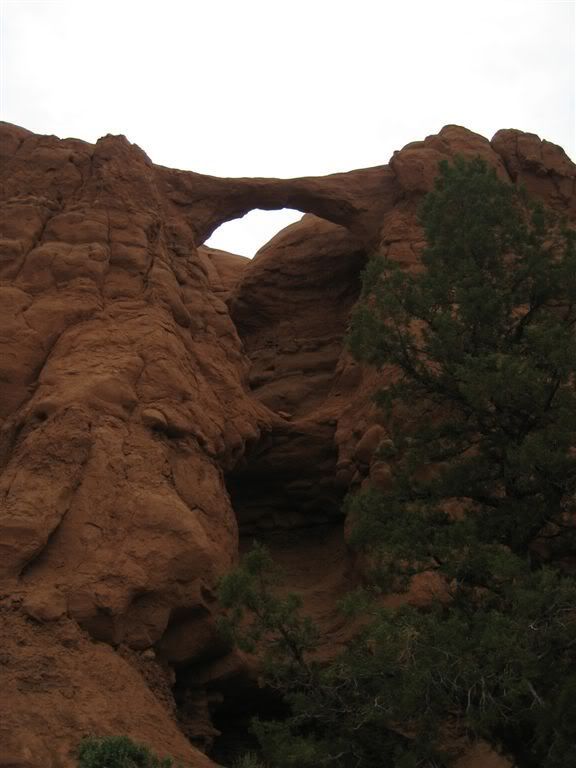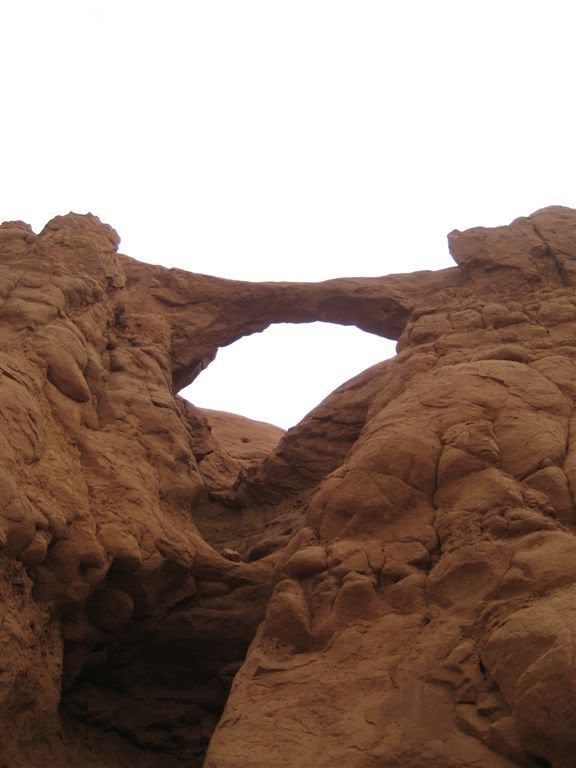 Neat rock. Where is a geologist when you need him!
The sky was still upset so we headed for Grosver (spelling?) arch.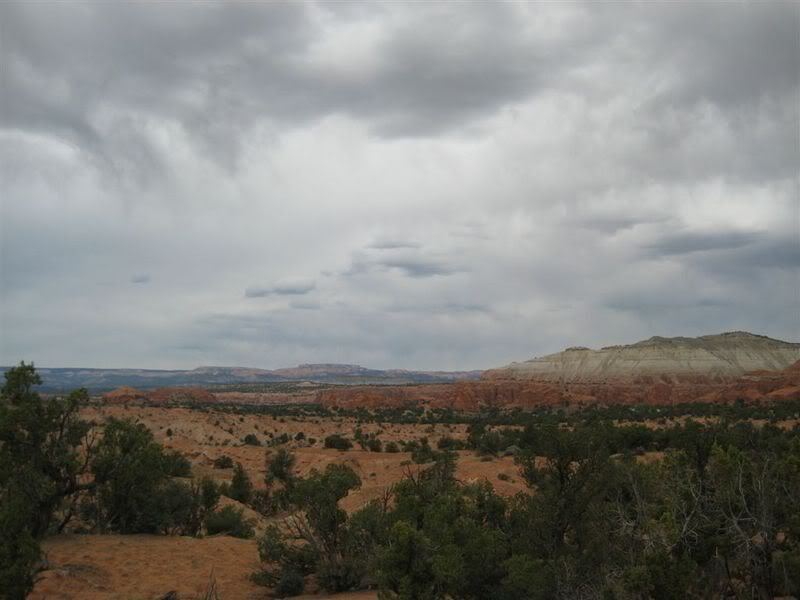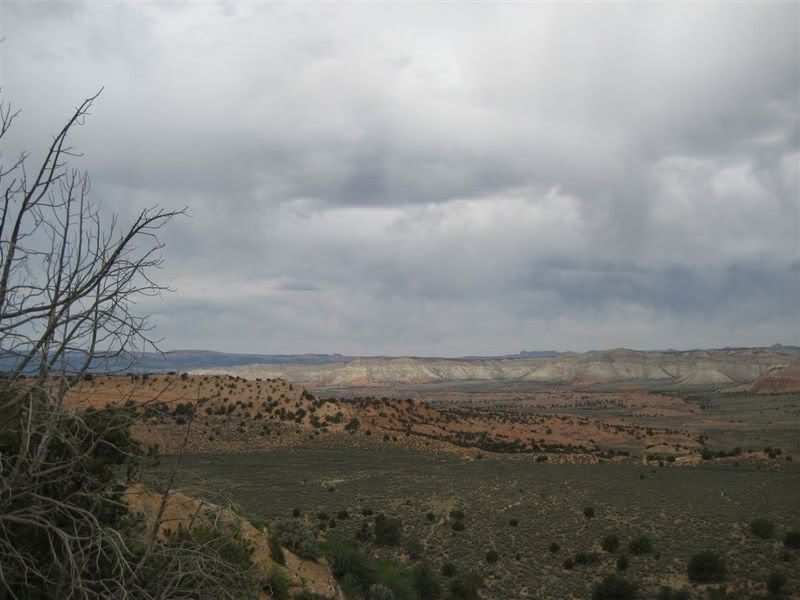 Sometimes I think its funny how shots of items make sure to leave things out. In this case I left out the rental pt cruisers picnic tables and bathrooms, but I wanted to show how difficult and lengthly the path to the arch is.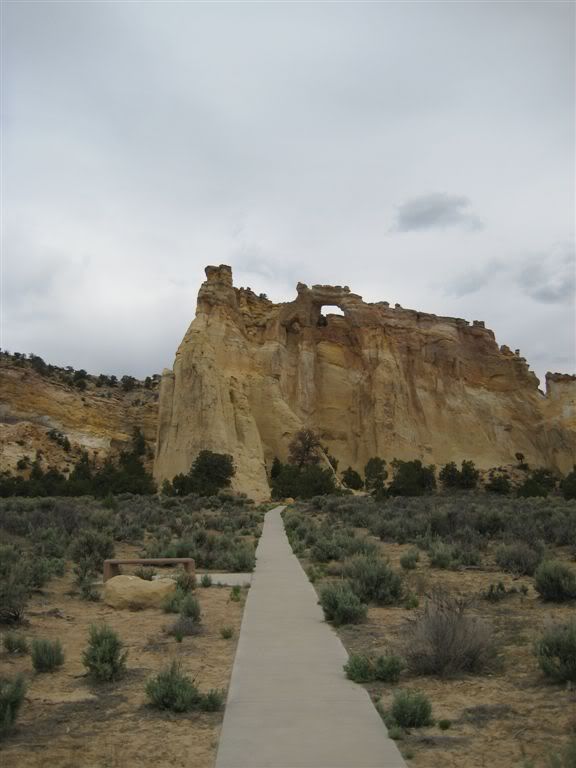 Now back to the standard photos that make it look remote
Geologist?! Where were you on this one?!
I decided that I needed to get the hell out of here and get somewhere more remote! We headed alone a seldom used road. There were wash outs that had not been traversed since the rain had eaten them away. We had to go around some and use my custom made rear slider for the rest...
In between these sometimes difficult spots the road was pretty nice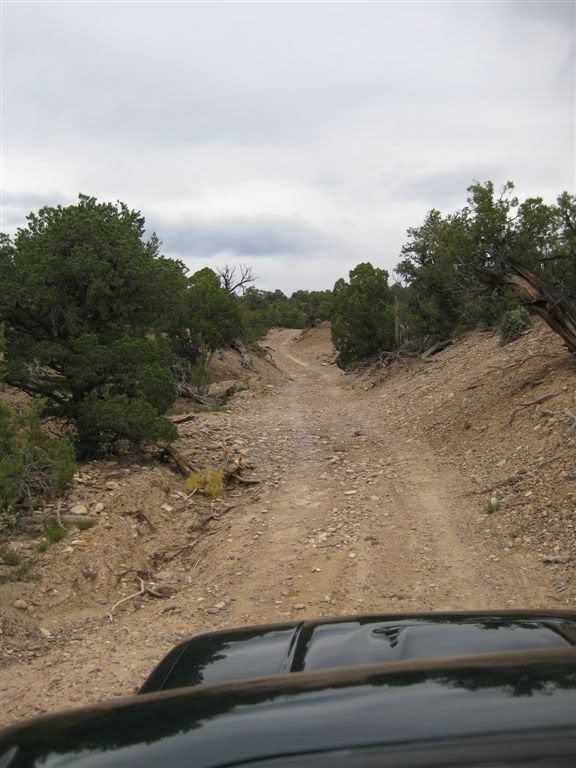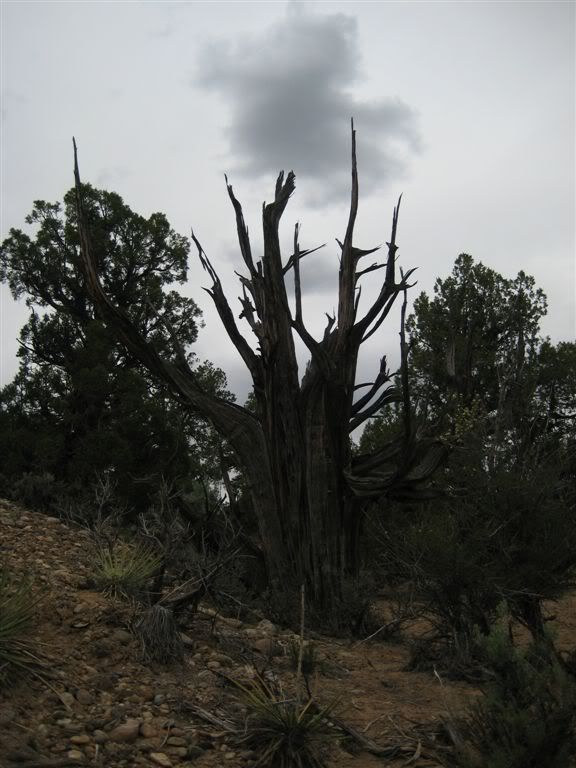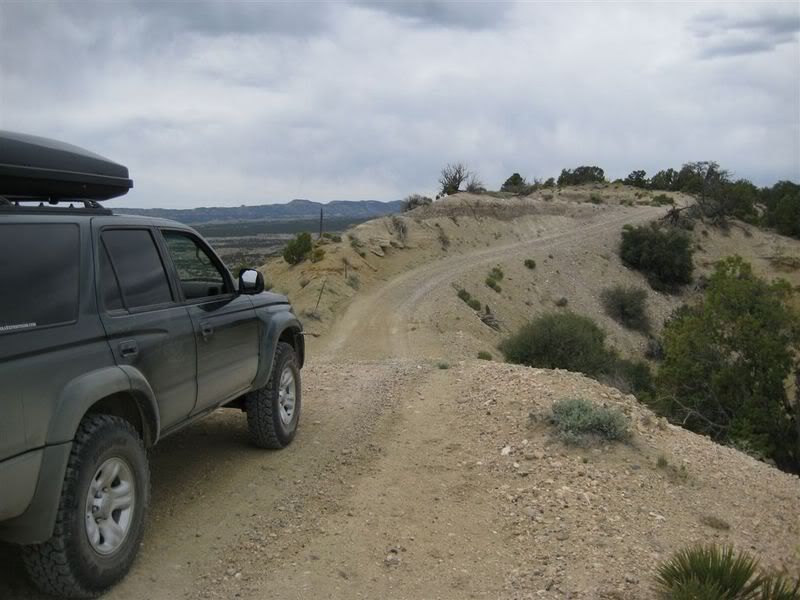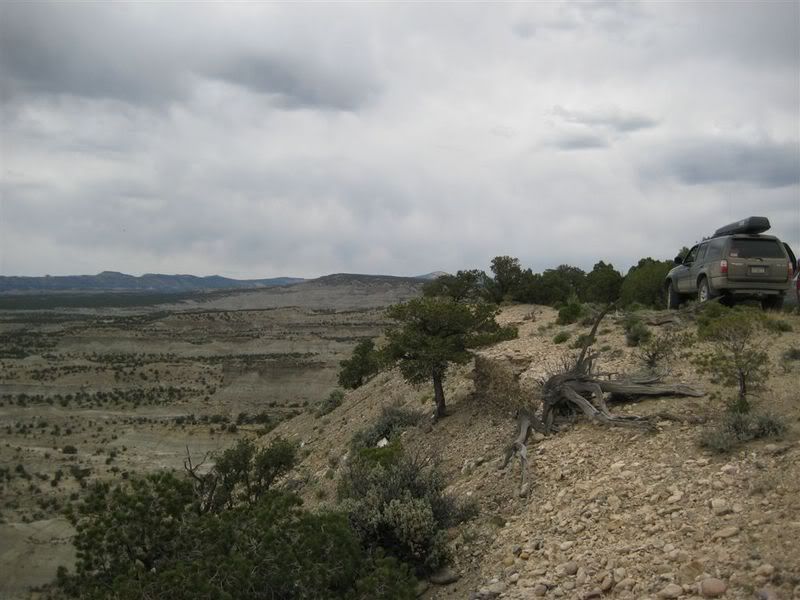 Perfect spot for lunch!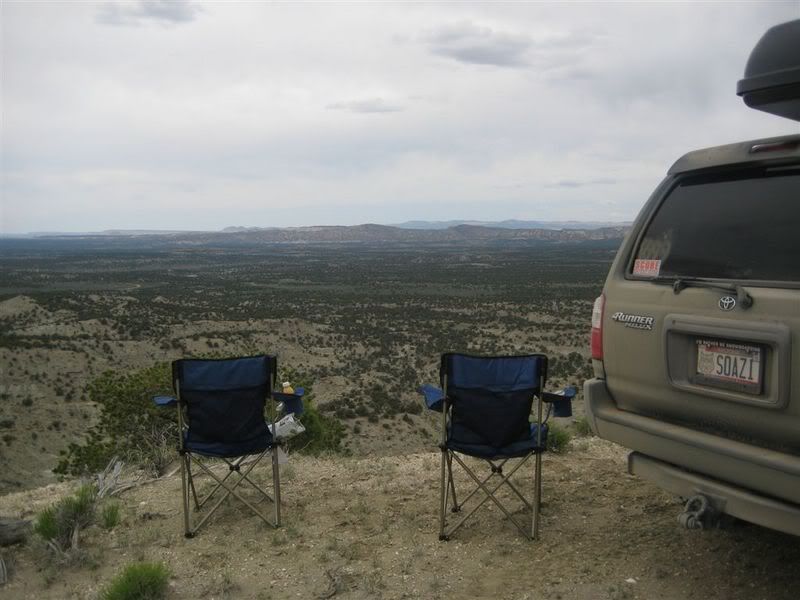 Back on the road.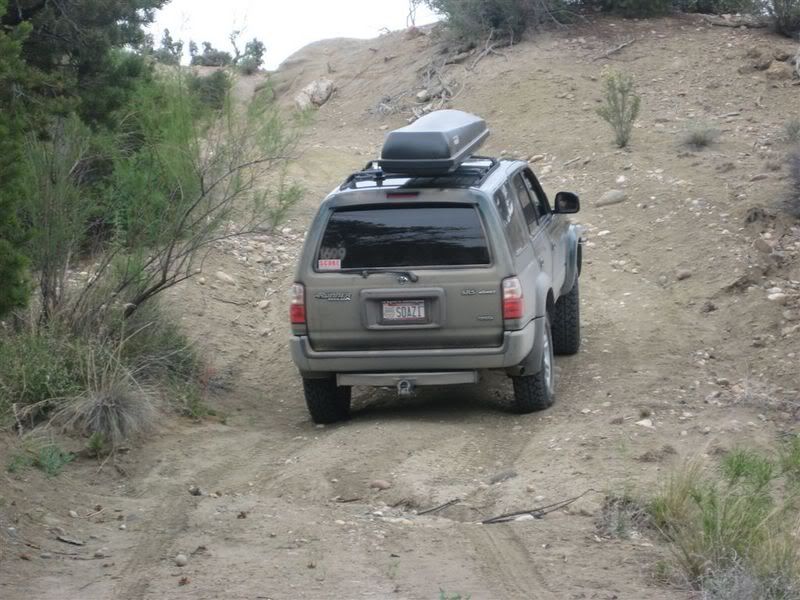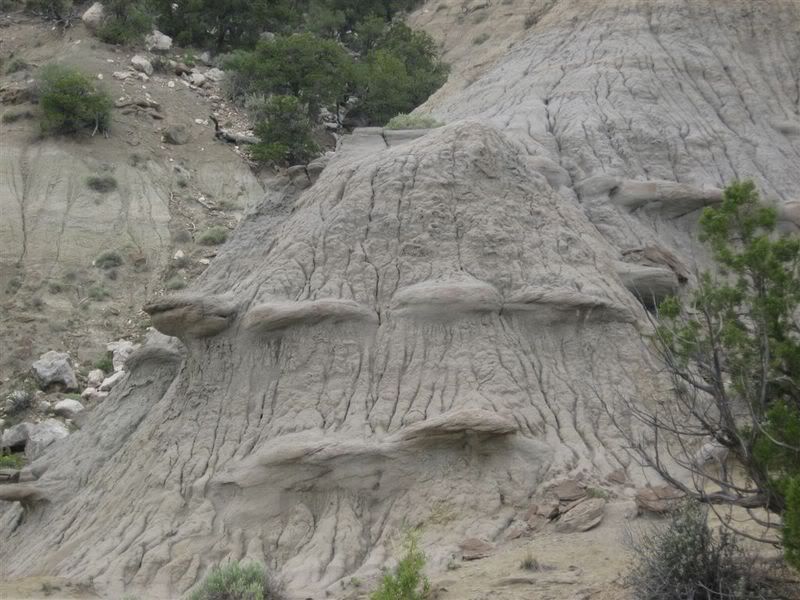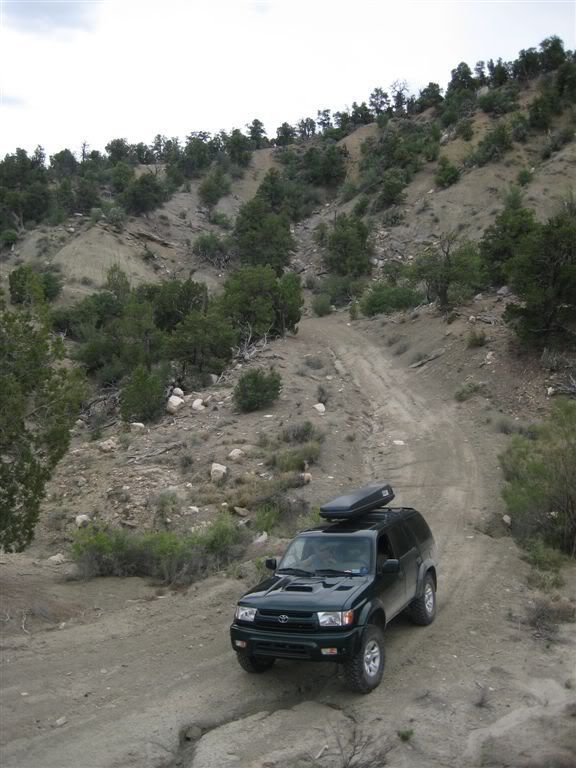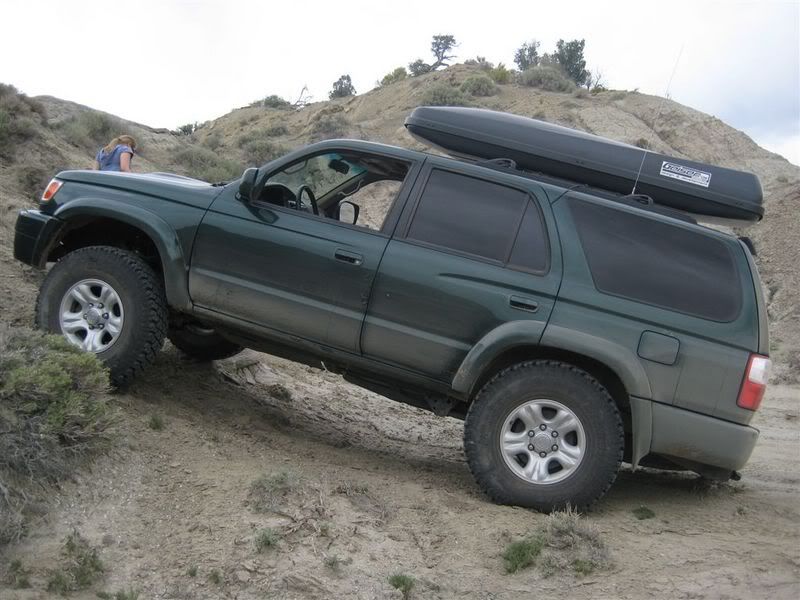 I'm not going to say anything because you wont believe me, but that is the BUTT of a wildcat. We actually saw two on this trip, but this is the closest I've ever come to getting a shot of one.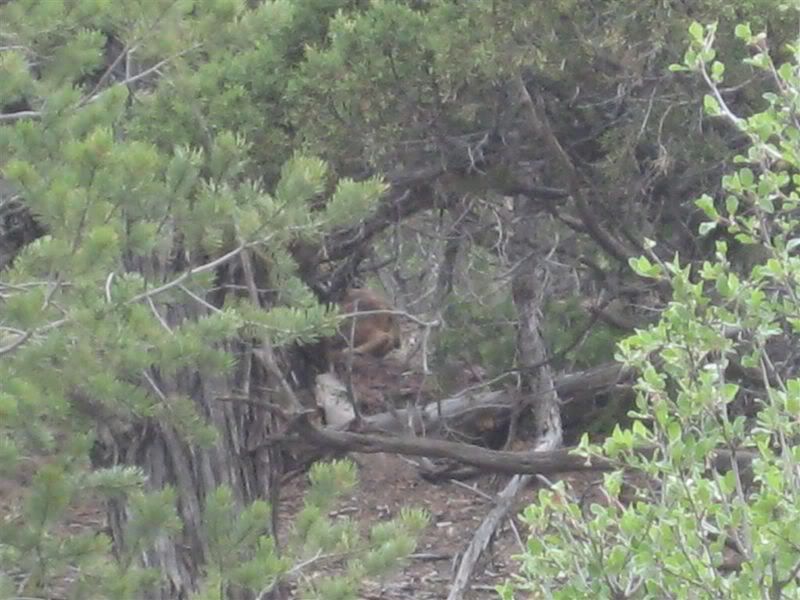 We went over the death ridge somethin or other and into the town of Escalante, but stopped to do a mile hike around the petrified forest.
They had a nice little fishing lake.
Petrified wood is pretty!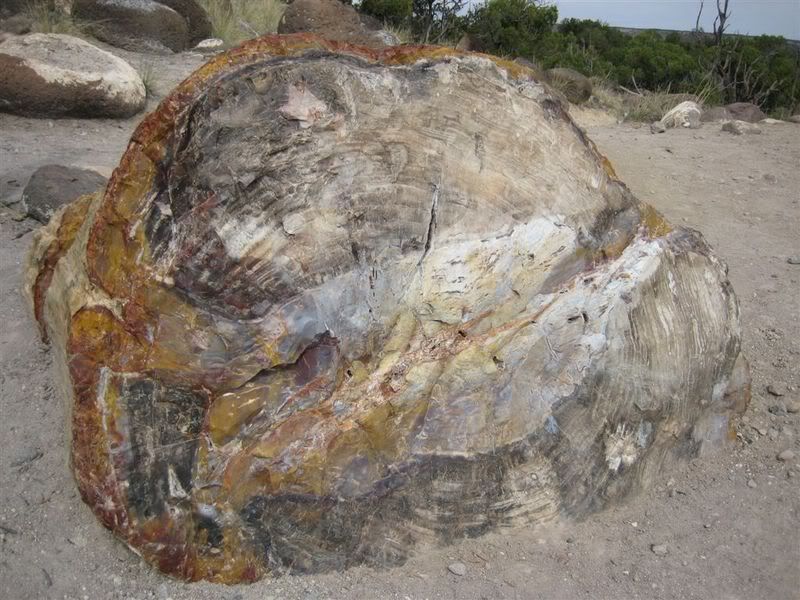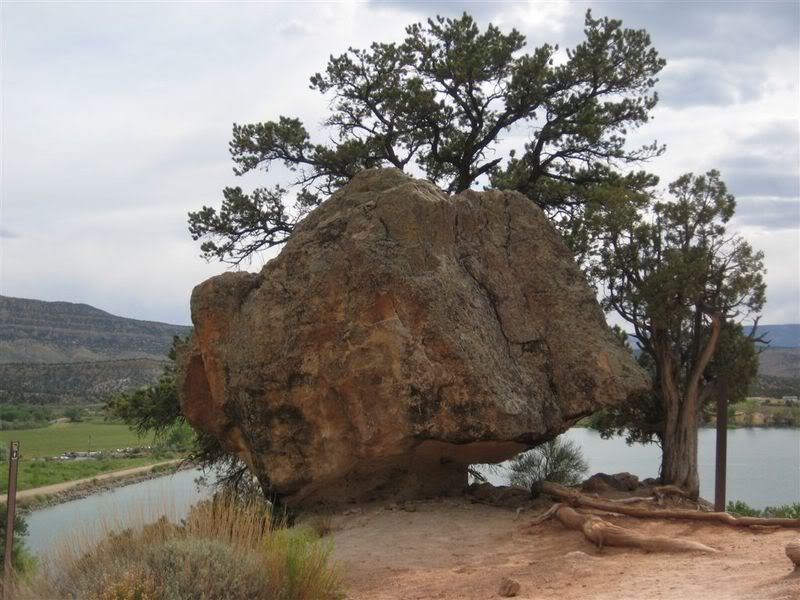 Into Escalante for ice, I gotta get an engel fridge, and off we were again. I cant handle any more uploading today so day one will have to be finished tomorrow!!