The coke ovens and bridge behind it! Beauty! Krikey!!!!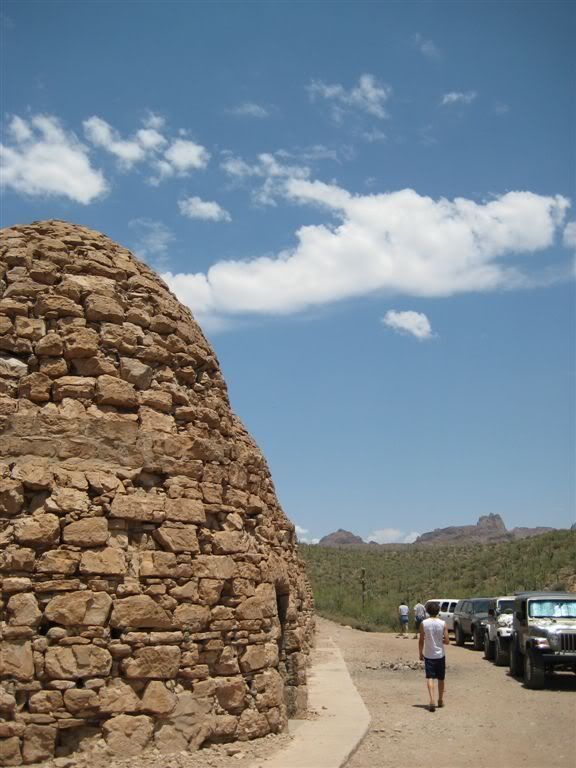 Notice the one at the far end looks a little different. A fellow wanted to turn these into a place to live or rent and stuccoed the outside and even framed the rear window. I heard he went as far as to put a loft, bed and staircase in this one, which sadly, but of course was ripped out and or burnt by idiots!!
I like the cactus growing right out of the side!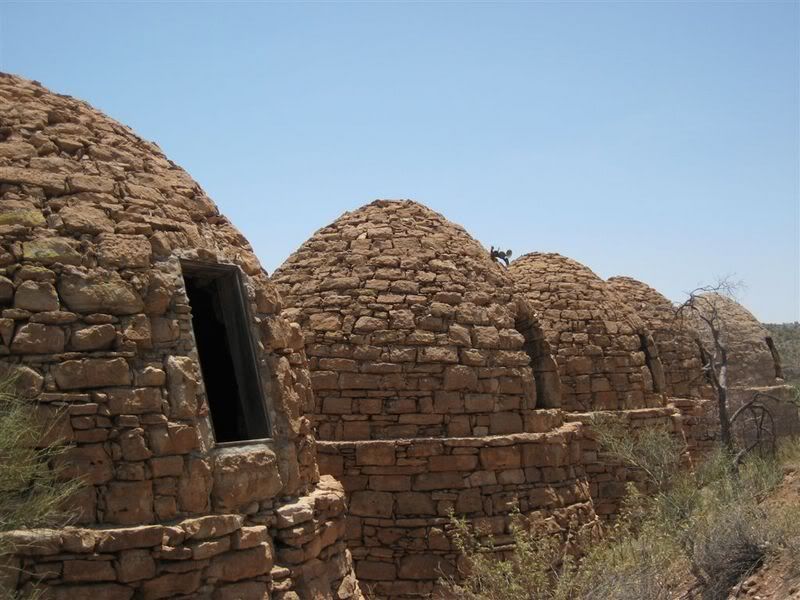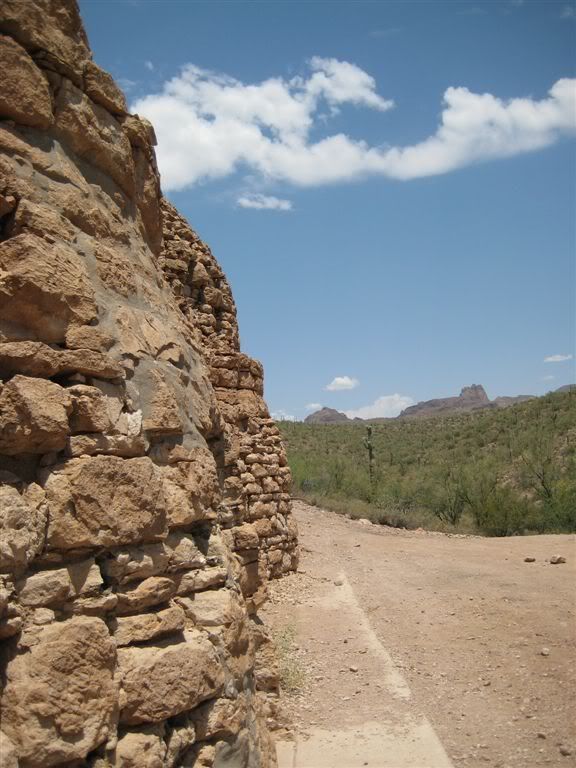 These things are amazingly well built and would surely have been topled over or destroyed by (the technical term) "idiots" if there was any way to do so.
Stucco and no stucco!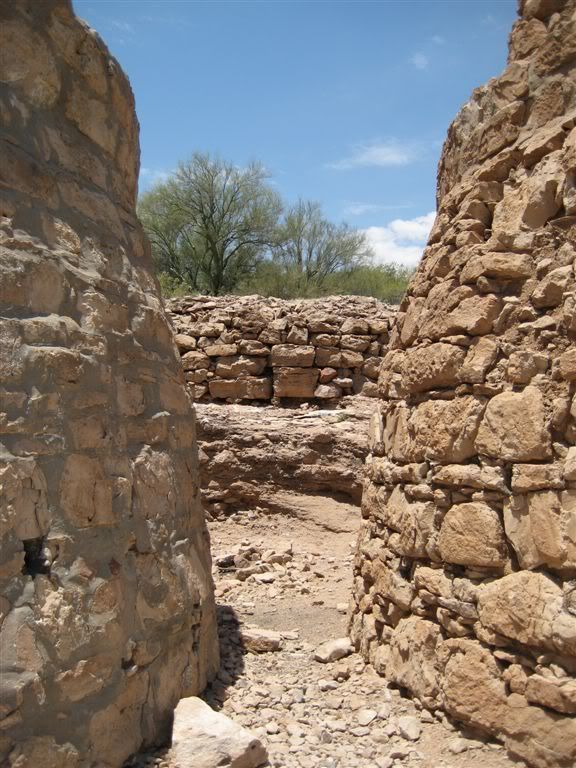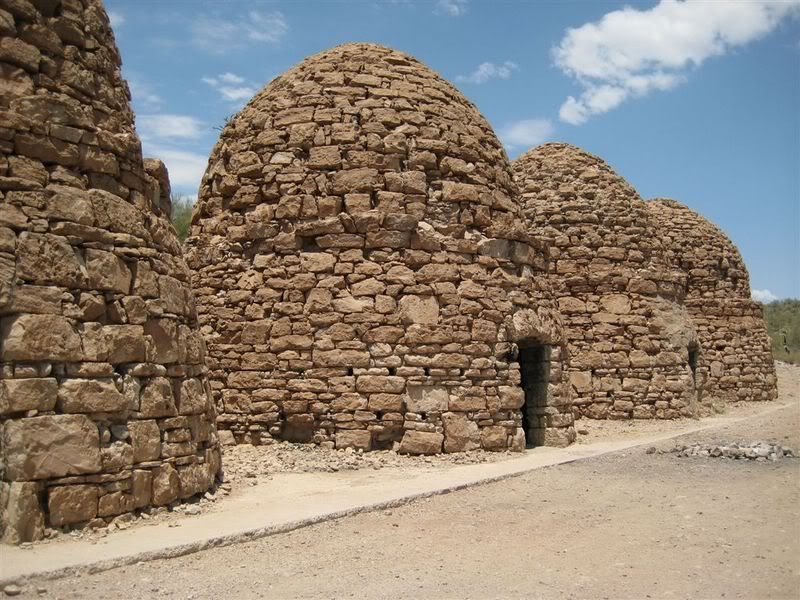 Everyone say, Its HOT!!!!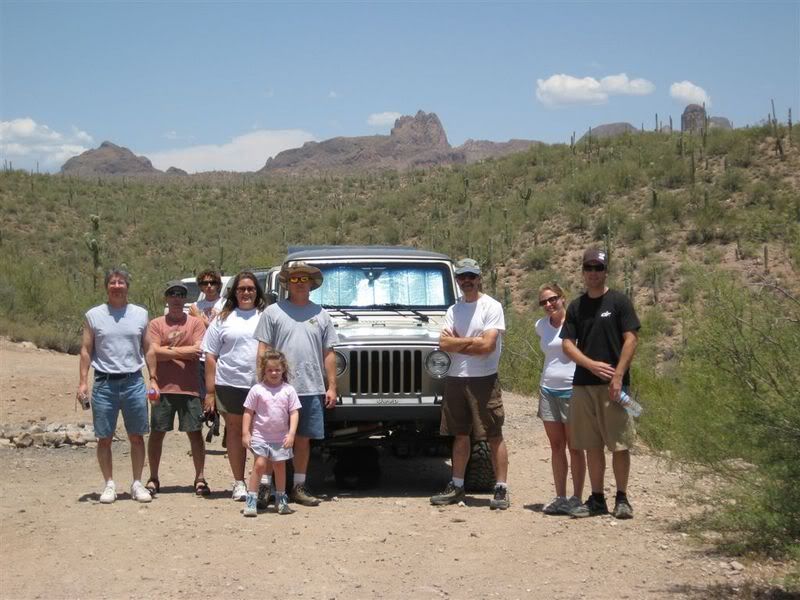 There is trail that heads down to the river, lots of scratches on the paint, and crosses it to head into the old town of Cochran or what is left of it.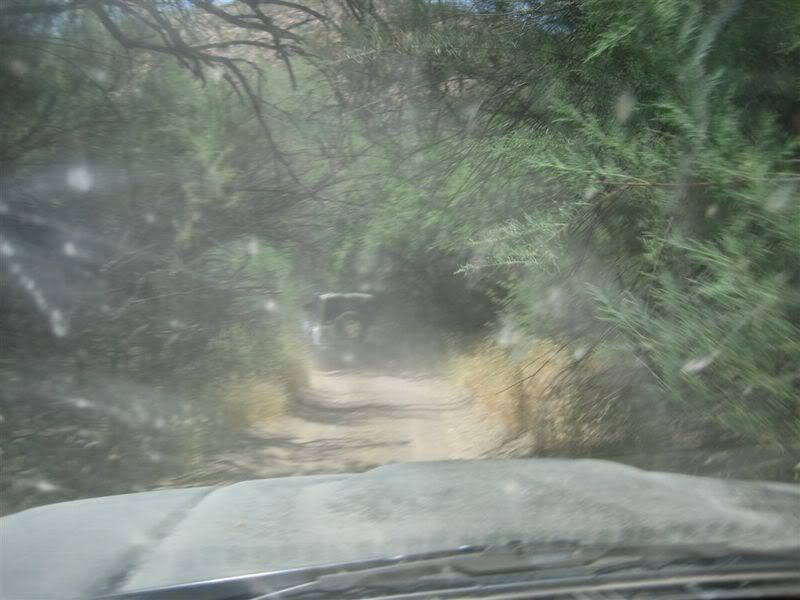 It was pretty deep. You can see the trail on the other side
Candid shot of I himself....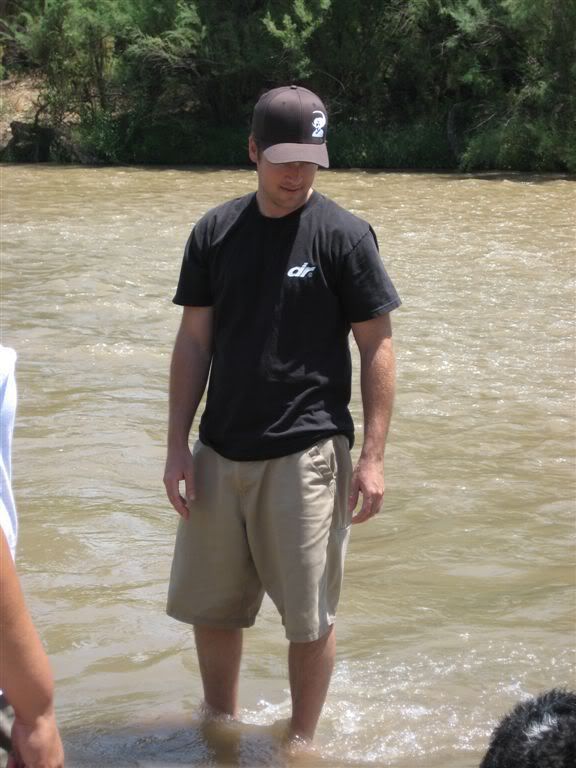 We turned around and headed out a trail I had never been before called Battleaxe.
Great views the whole way back!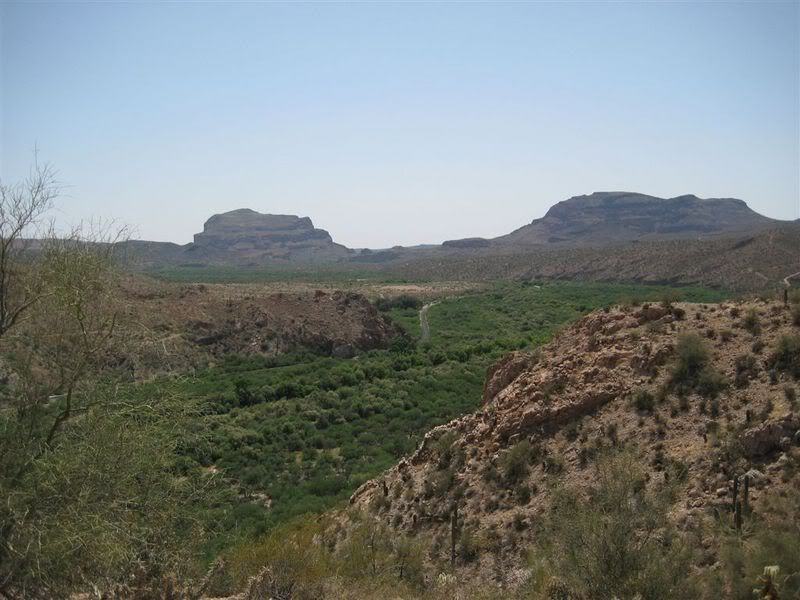 See what I mean, great views!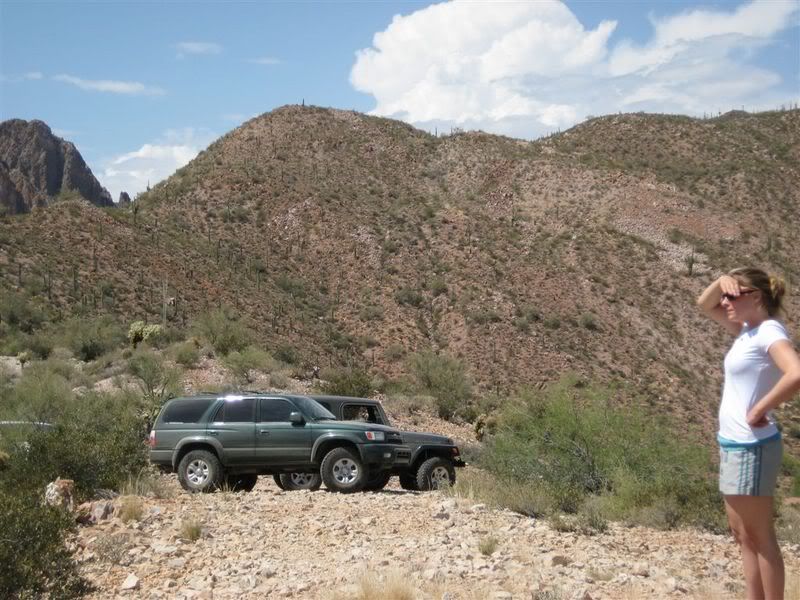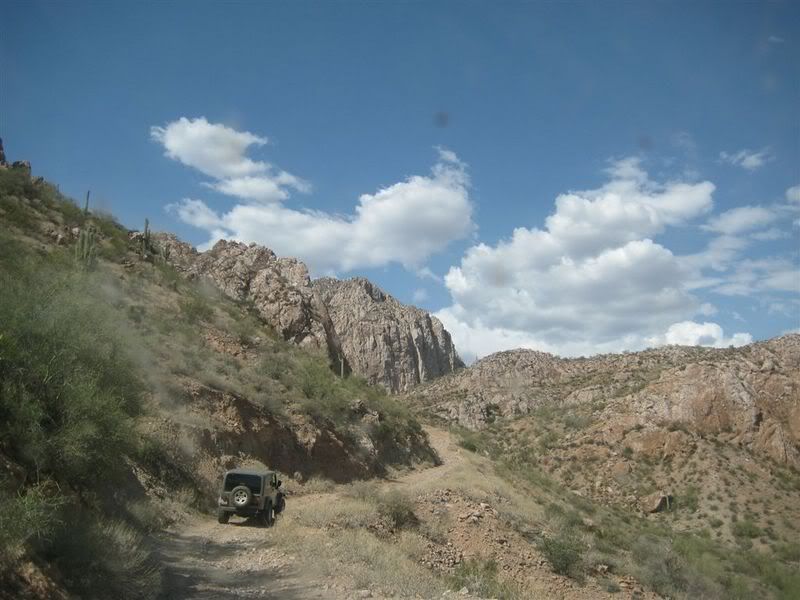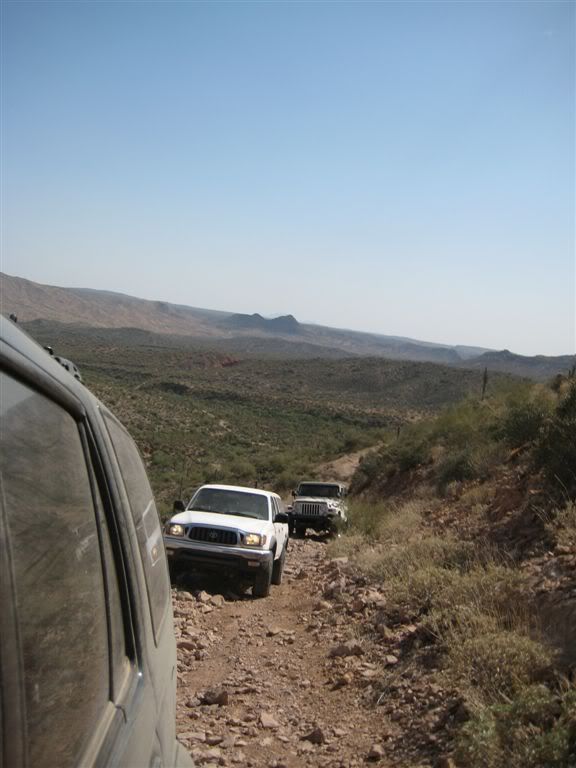 Great run and met some great people as well. It was good to see what a stock tacoma and some good driving can do! I LOVE the Jeep Rubicon unlimited and if it wasn't for being to small to car camp and "not the best" for LONG highway trips I'd be looking at one. Mike and Nicoles Jeep, with the flames, is built! I don't think it broke a sweat!