Let the world rejoice I figured out how to post thumbnails. And everyone was happy.
After leaving the town of Escalante we knew we were going to head down hole in the rock road, but since its an up and back drive we wanted to make it as different as possible. I found a little road that would cut over from smokey mountain road and we headed off.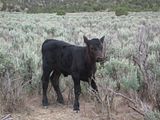 We headed down this road and started to feel like we were alone again! Yeah!!!
After we turned onto the small connecting road between the smokey mountain road and hole in the rock we saw some indian ruins that were so close to this little used road it was almost hard to believe!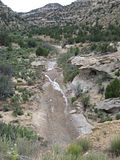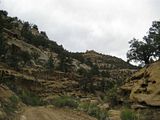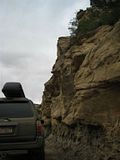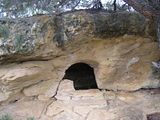 We were trecking down this canyon and realized the only vehicle that had been down it in the last few weeks was a tractor making it passible after the last big storm. The dirt was soft and if it rained we had no where to go. It was getting late and we needed a place to stay that was up and out of the main channel. We found what is sure to be one of my all time favorite camp sites.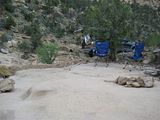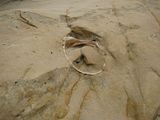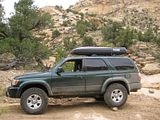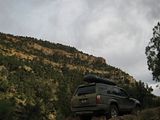 This place was great. The car was about 30 feet from the floor of the canyon and although our kitchen was in a dry wash of some nice rocks the car (where we were sleeping) was not. The DJ kicked off at sunset, the bar was open and the chef, a dashing fellow..., made some great food. This is as good as it gets.