Mar 22, 2010
Posted by

SOAZ
at 7:37 PM
No comments:
Links to this post


Mar 19, 2010
A little ride from my house to the local Phoenix Mountain Preserve. WOW, it's busy this month. I can't wait until all the fair weather hikers and bikers go back to their air conditioned houses.
On the plus side it's so green! Amazing! Plus, it's fun to chat with people even if it's just a couple words and I ride by.
Cheers!

Posted by

SOAZ
at 12:07 AM
1 comment:
Links to this post


Mar 15, 2010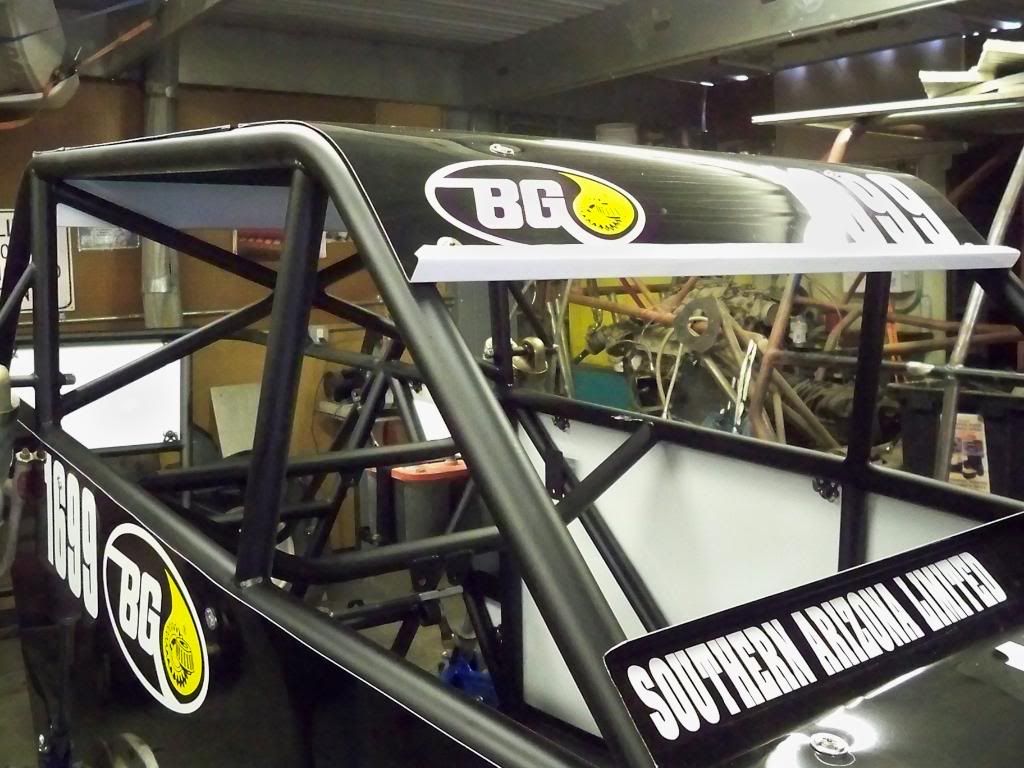 In a lot of ways it's a sad day. A 2-1600 Class car that I helped build almost TEN years ago is being laid to rest. At the same time a new car comes to life.
The 2 seat (hence the 2 in 2-1600) race car designed for SCORE and other desert racing organizations largest class (1600) had been a part of my work time and free time for so many years. I watched, helped and learned as it turned from tubing on the wall into a car that we proceeded to race in the mountains of Arizona, the deserts of Nevada and California and the great expanse of Baja.
I was in college and lacked interest in Finance, but I had a flare for adventure. This car was going to be my window for adventure. Don't get me wrong, I've enjoyed other adventures whether it was crawling through the Great Pyramids of Egypt, exploring the bars of Russia or sailing the fjords of Norway, but there is nothing and I do mean NOTHING thus far that compares to racing Baja for me. It is truly an addiction.
I've rolled this car over... more than once. My buddy who is the true builder and poured the majority of blood, sweat and time into the car has rolled it too. It's never let us down and is always ready to keep racing after a few tweaks usually during the same race!
I enjoy driving this car more than any dirt bike or car I've ever driven. The one odd part is that I thoroughly enjoy riding in this car too. Partly it's the car and partly it's the driver. I am a control freak and I can't ride in a racecar with anyone else at the wheel. We've finished the Baja dead last on three wheels while I held a light out the window to make progress.
So here it is. Goodbye to this car.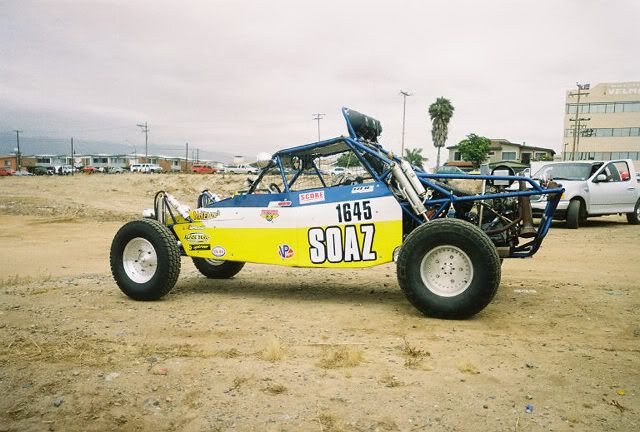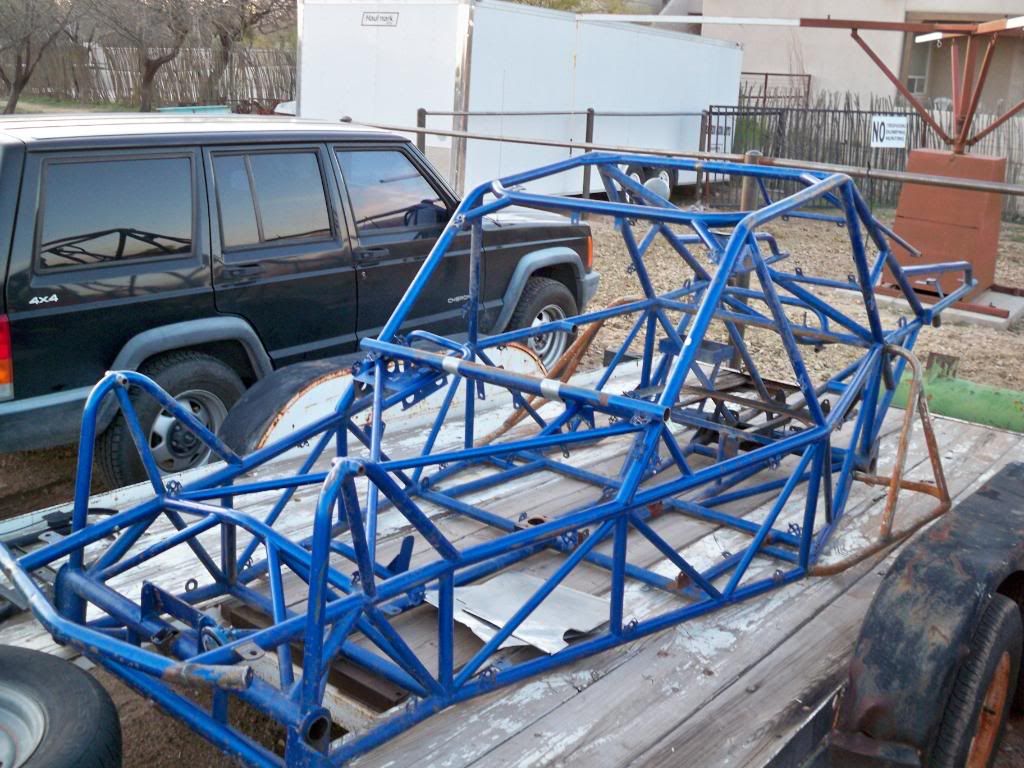 And in with the new car!!!!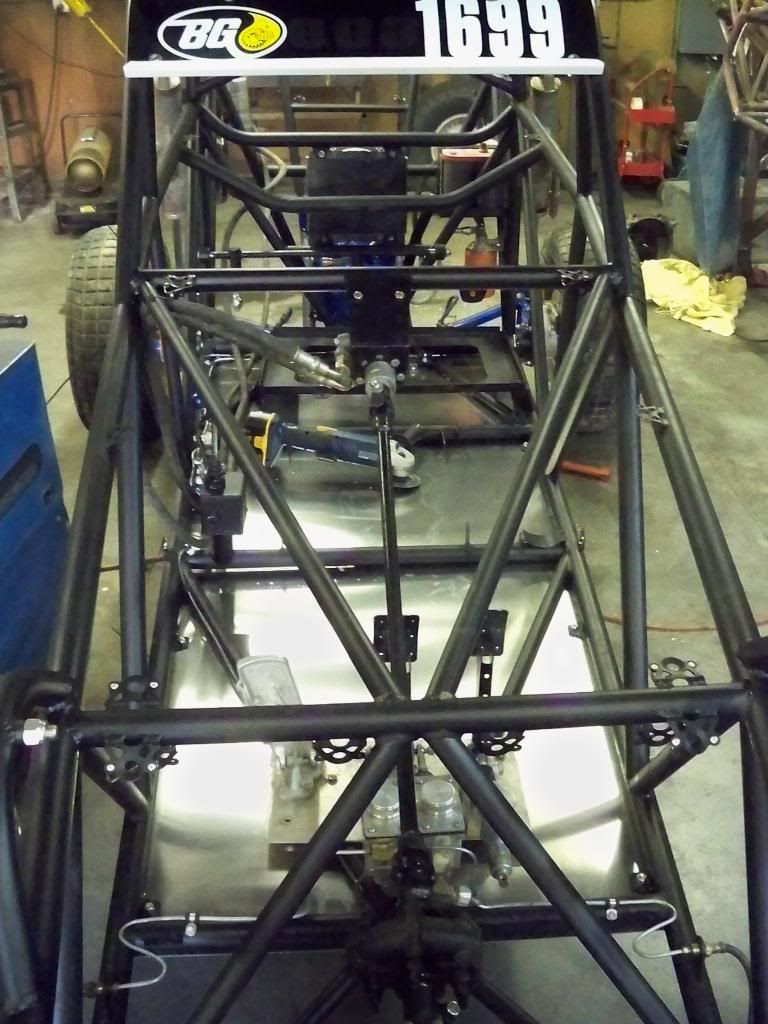 Piece by piece she comes together.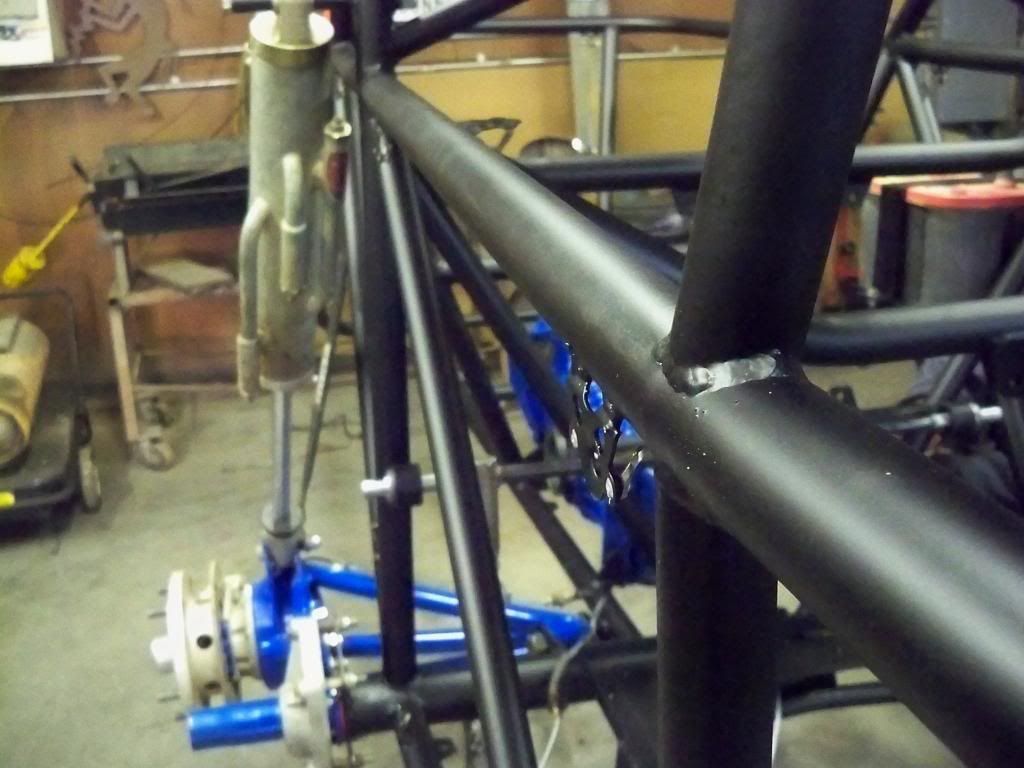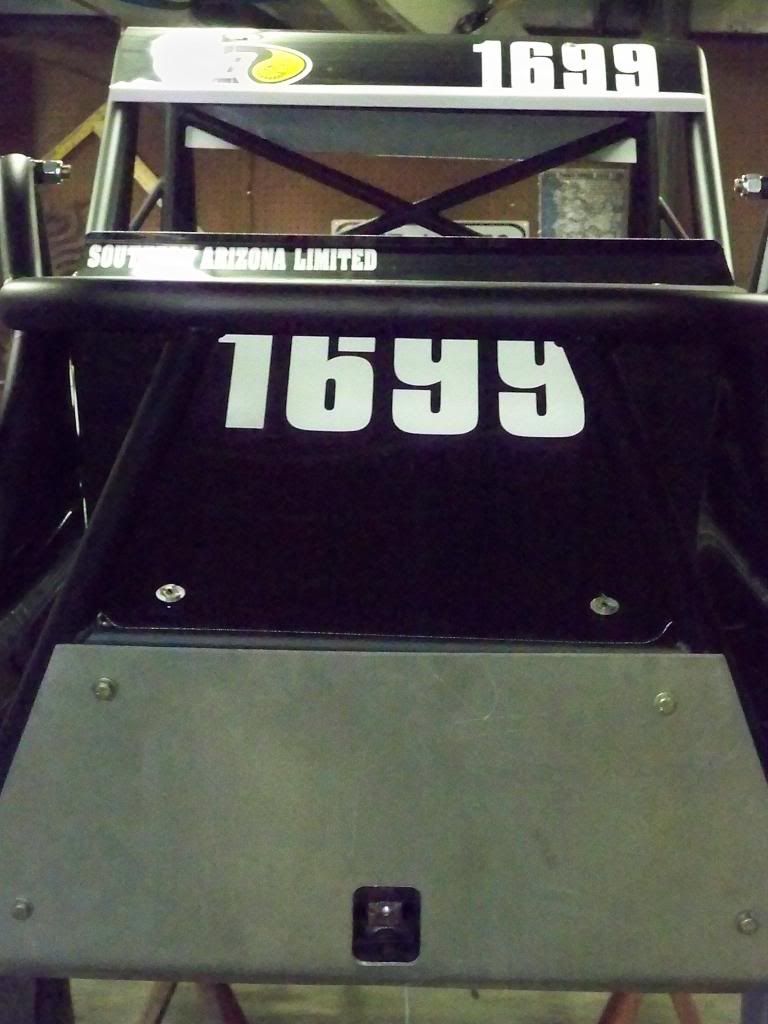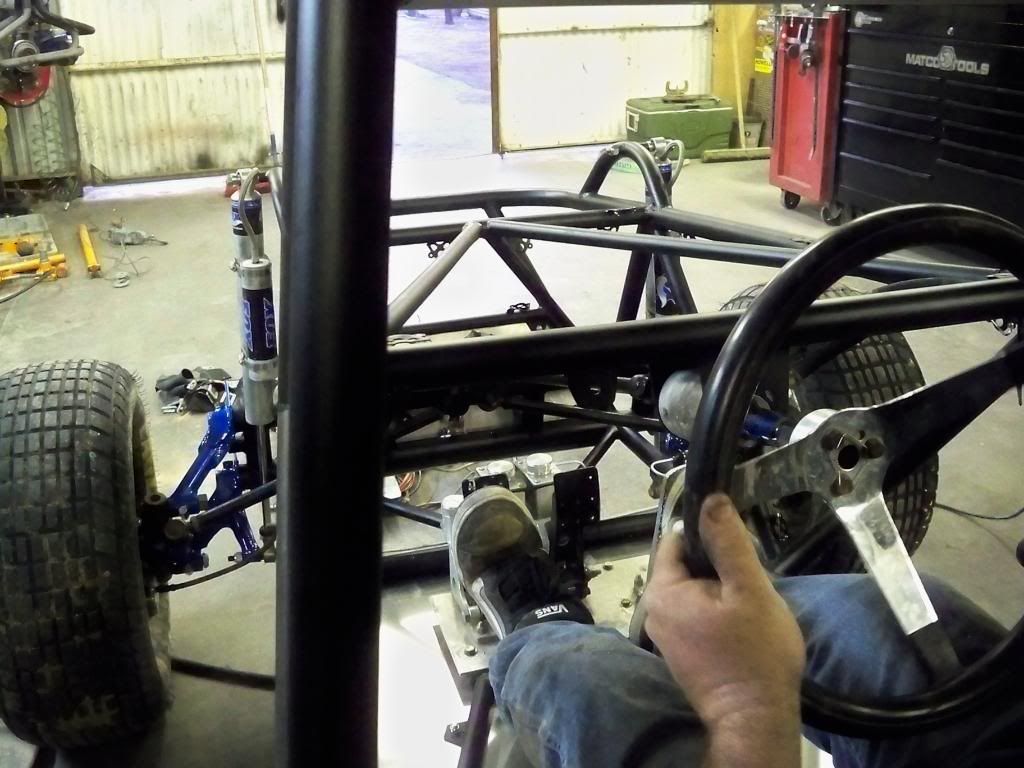 Body panels going on! (don't worry every racecar is for sale! ; )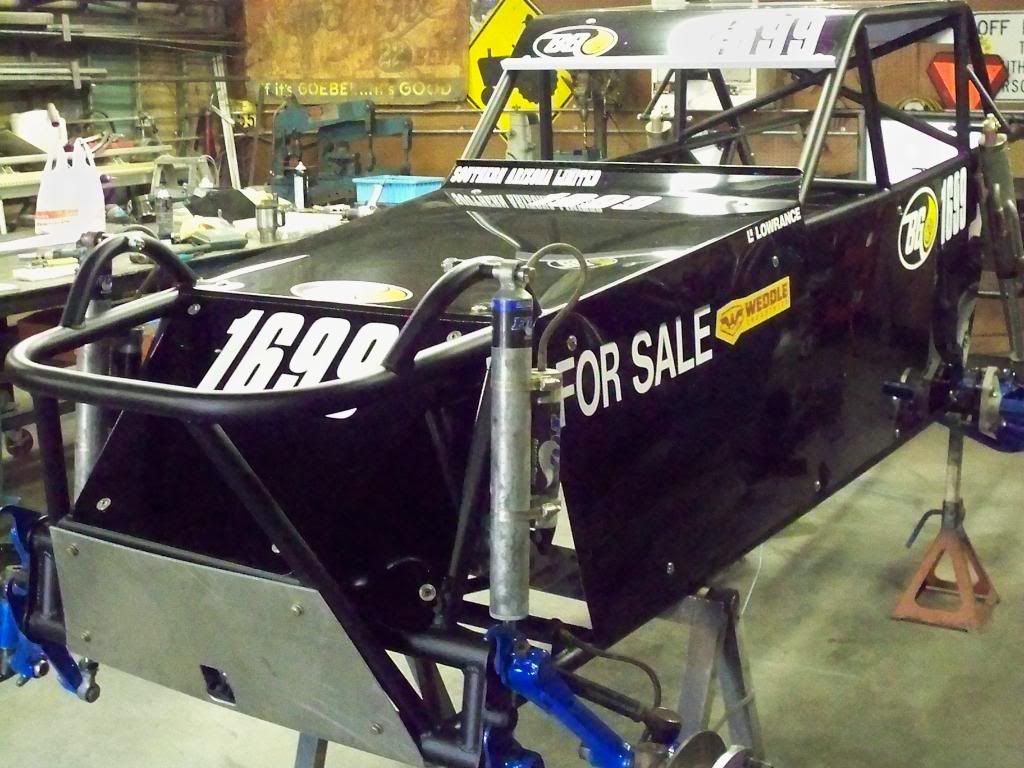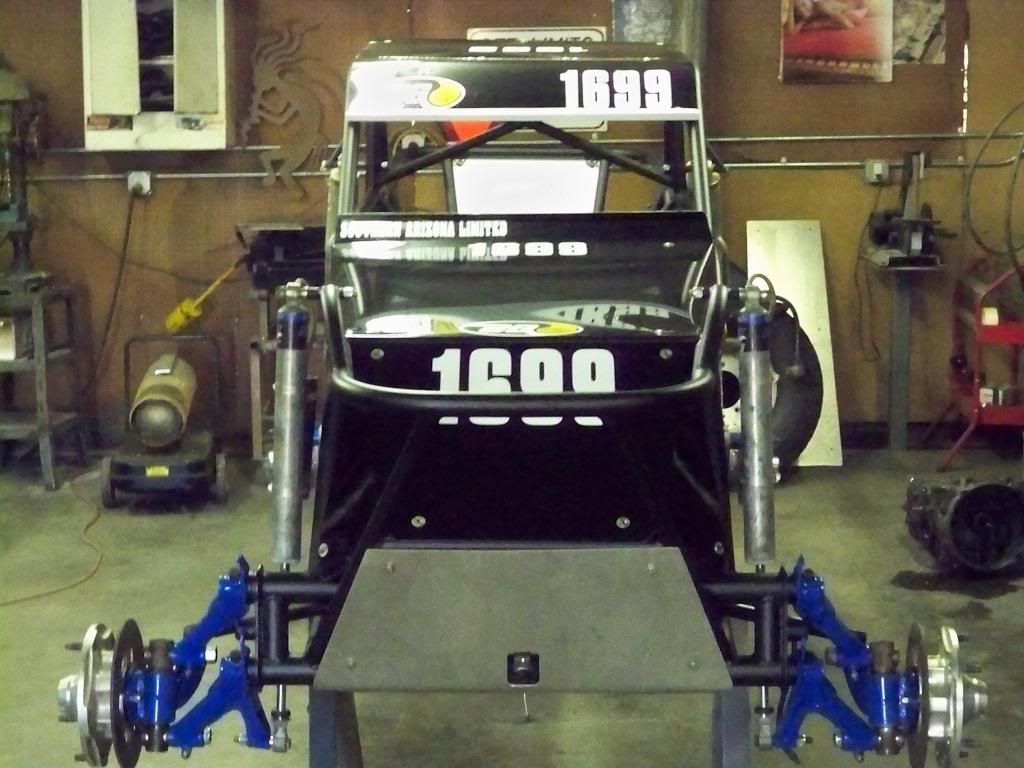 Nice and blue powder-coated transmission and arms!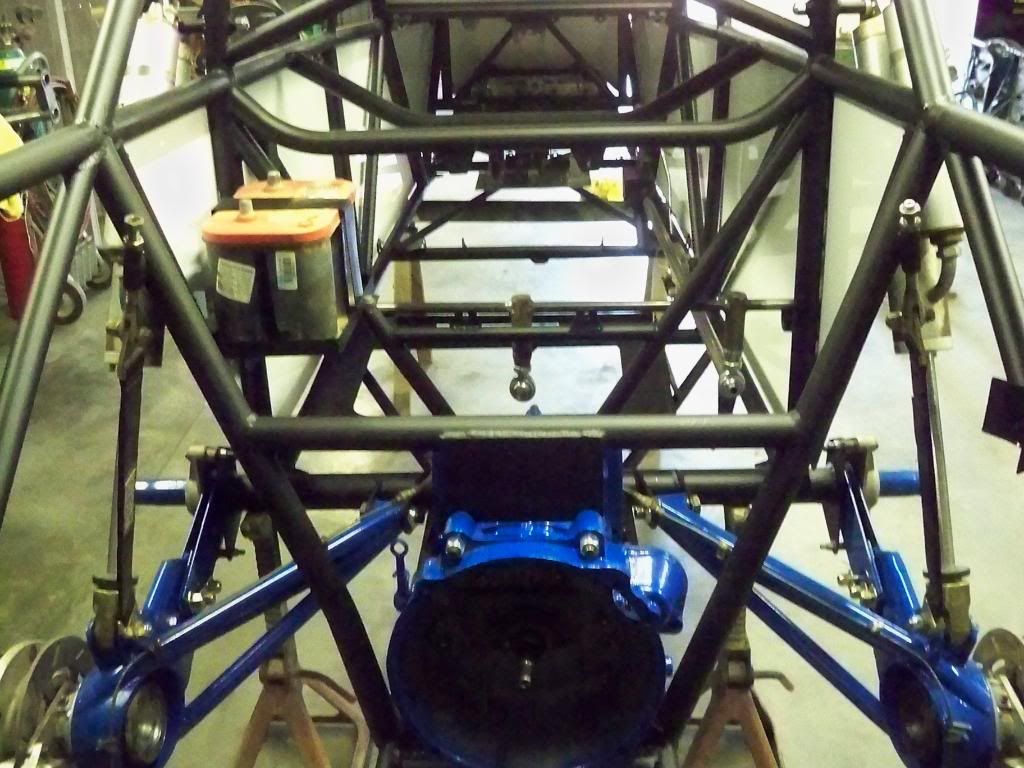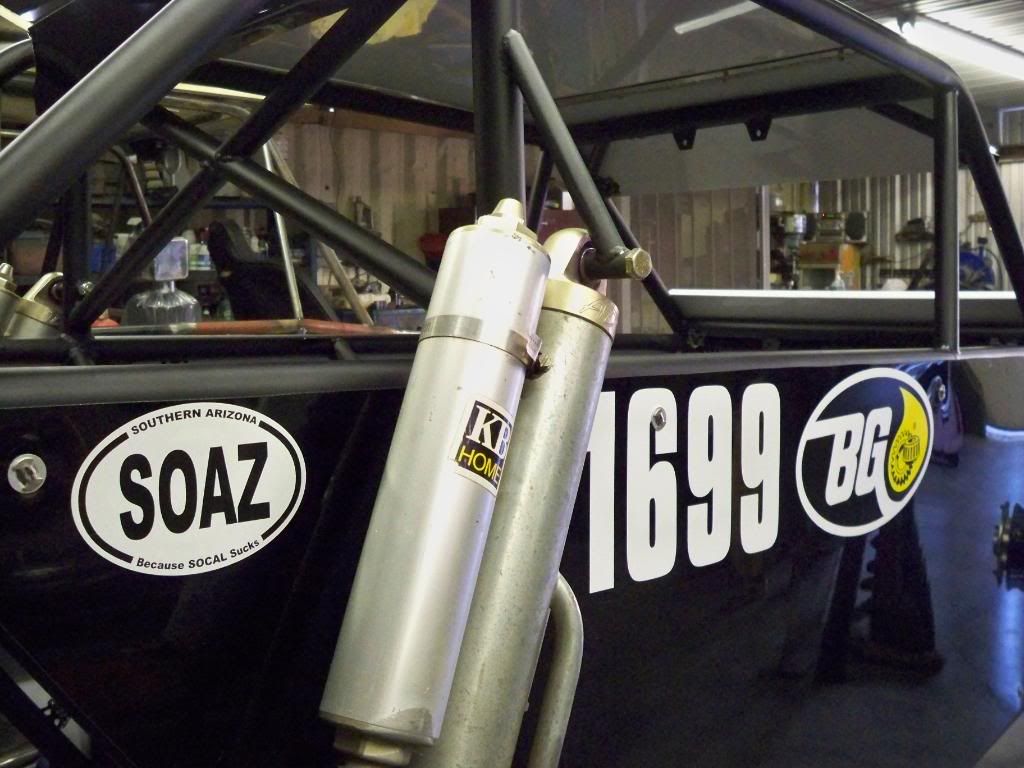 Fuel cell and seat in!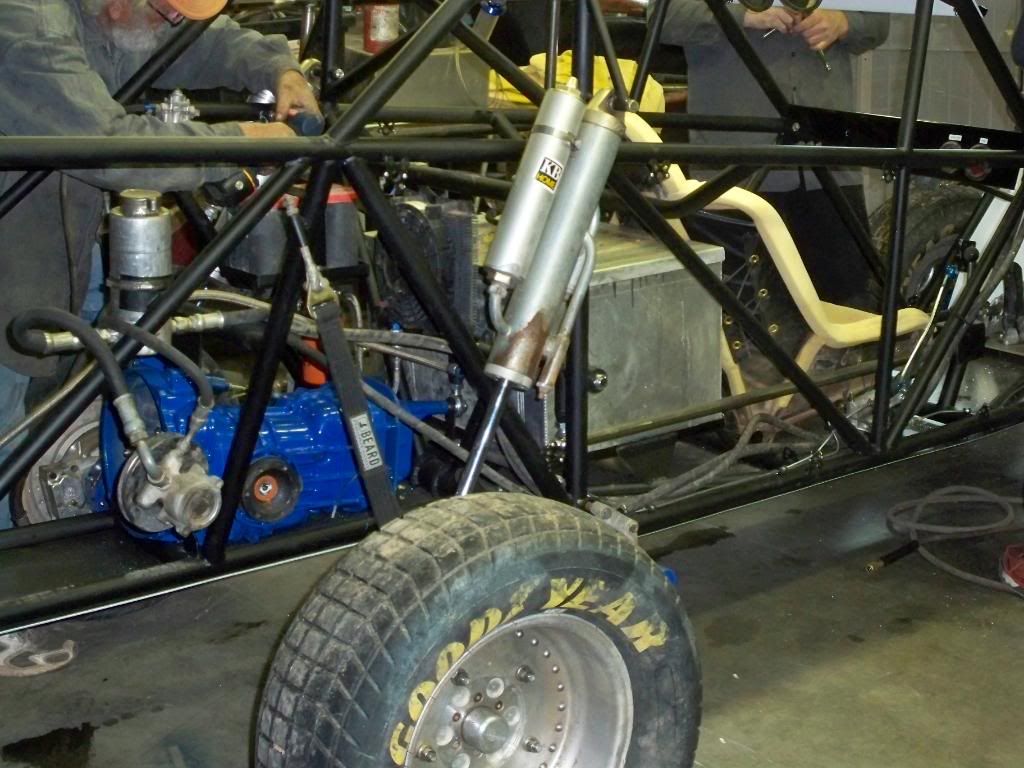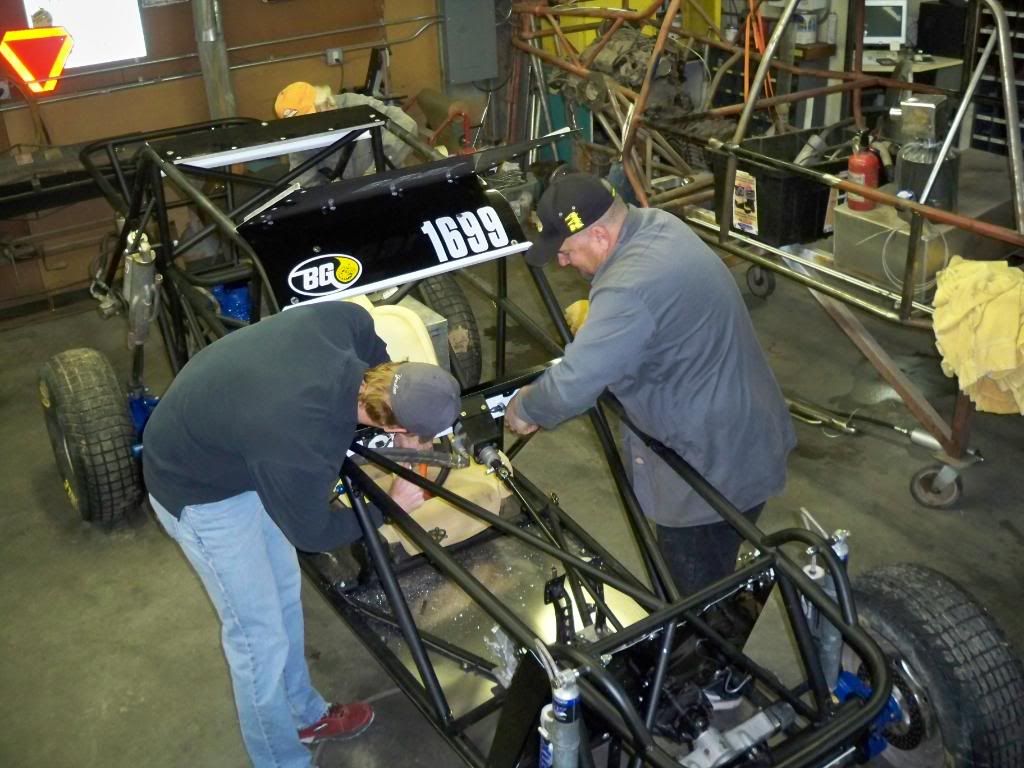 For short course racing we use sprint car tires. It's the only way to go.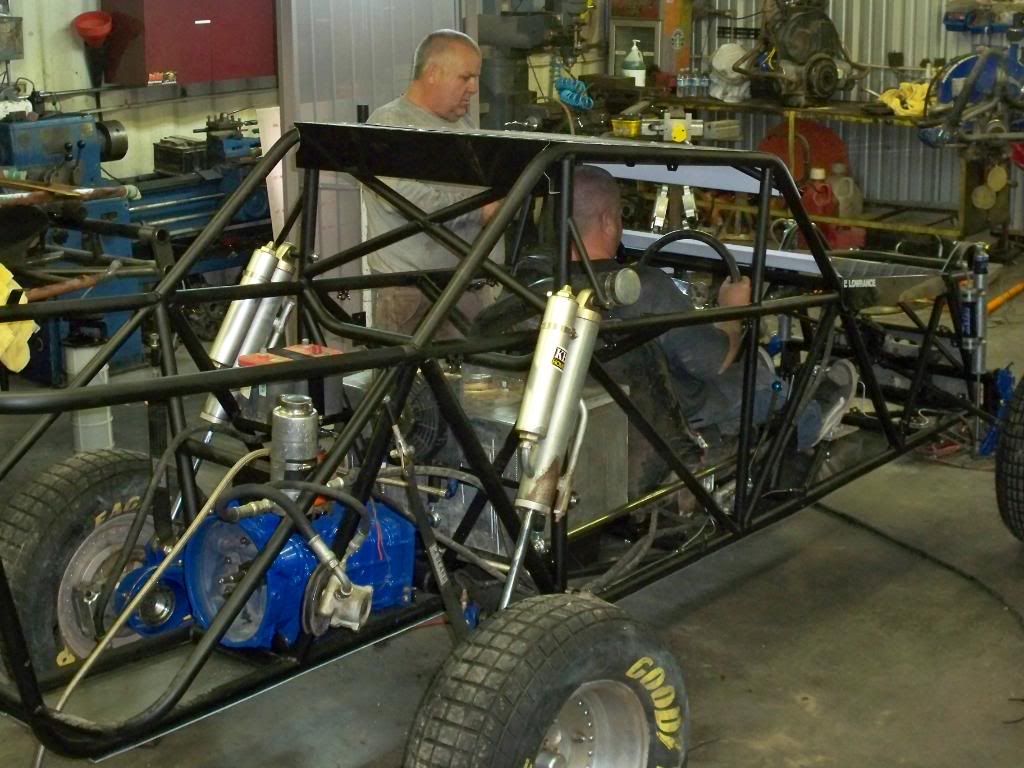 Posted by

SOAZ
at 7:33 PM
No comments:
Links to this post


Mar 4, 2010
D and I decided to do some exploring close to home. Castle Hot Springs is an amazing place with tons of history.
Check this link out for history.
Here are a couple of vintage pictures of the resort. Some of the richest and most powerful families in the country spent time here back in the day.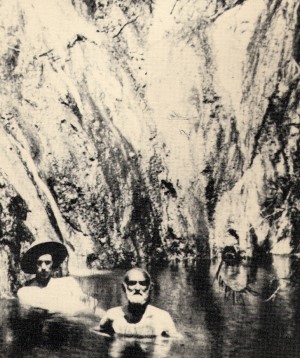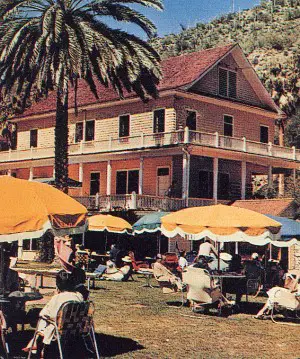 The desert had fog and was more green than I'd ever seen it.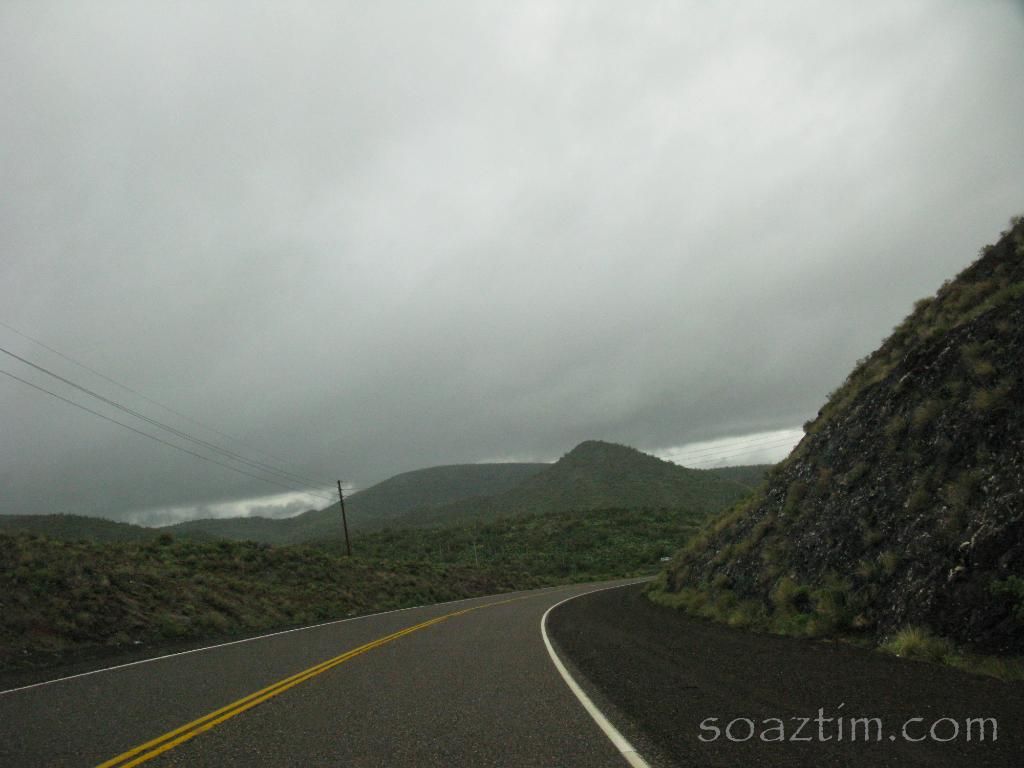 Ireland with Saguaros!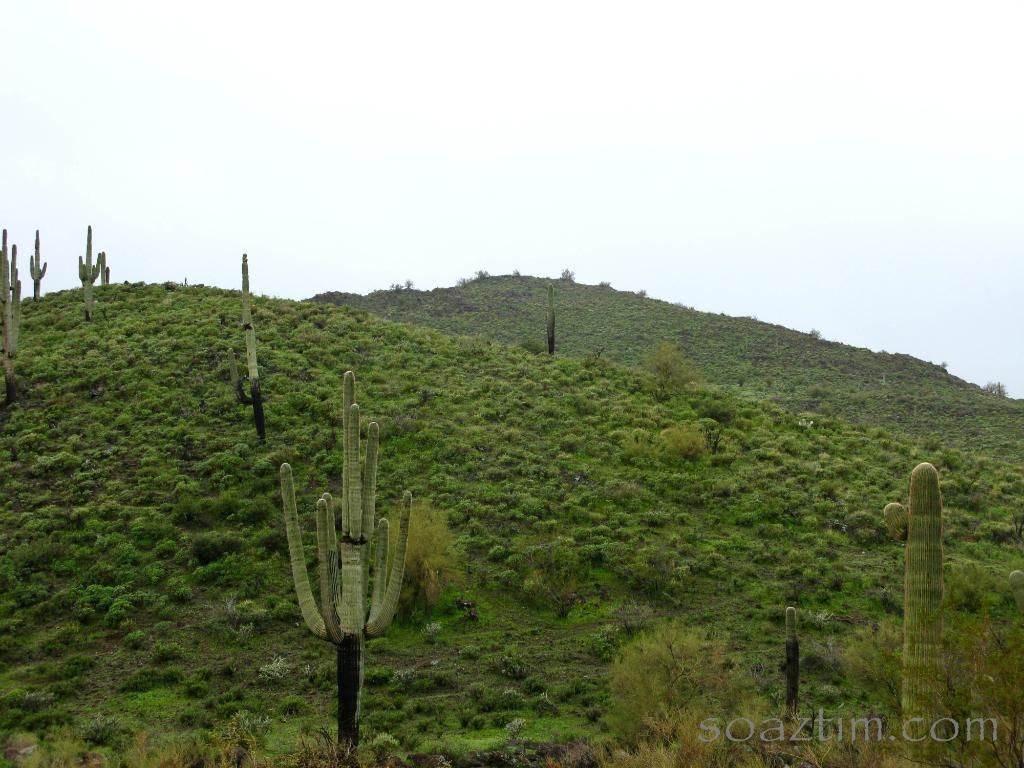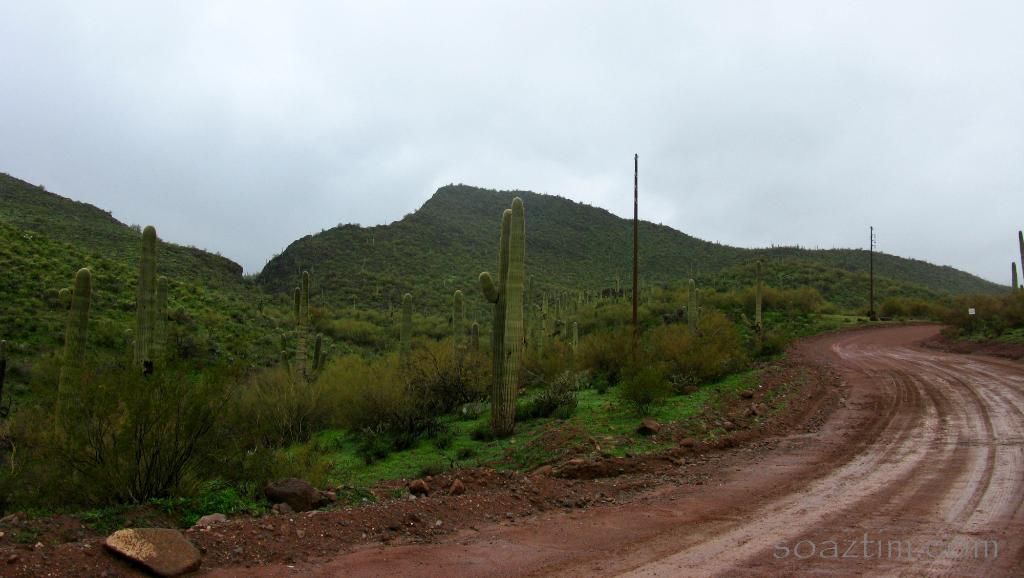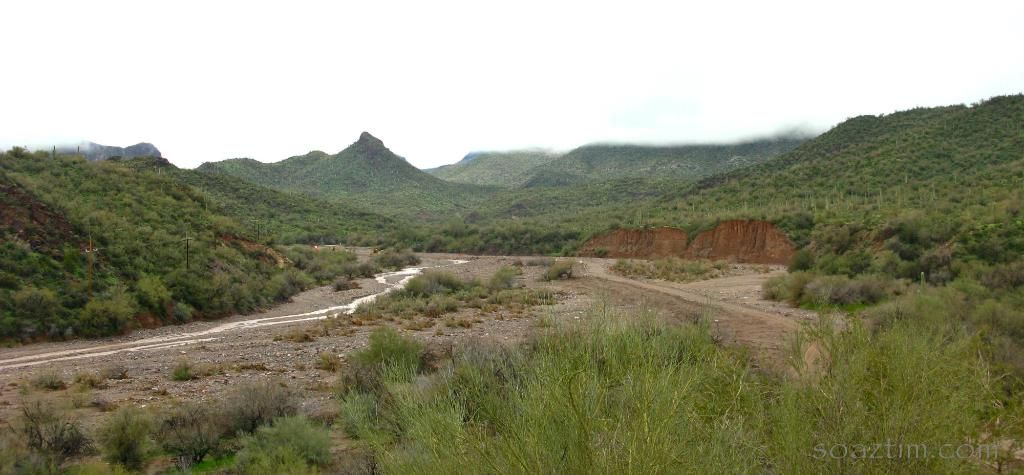 Much of this trail is in a wash. Be careful, especially on a day like this. It makes me wonder how tough the journey would have been in the thirties.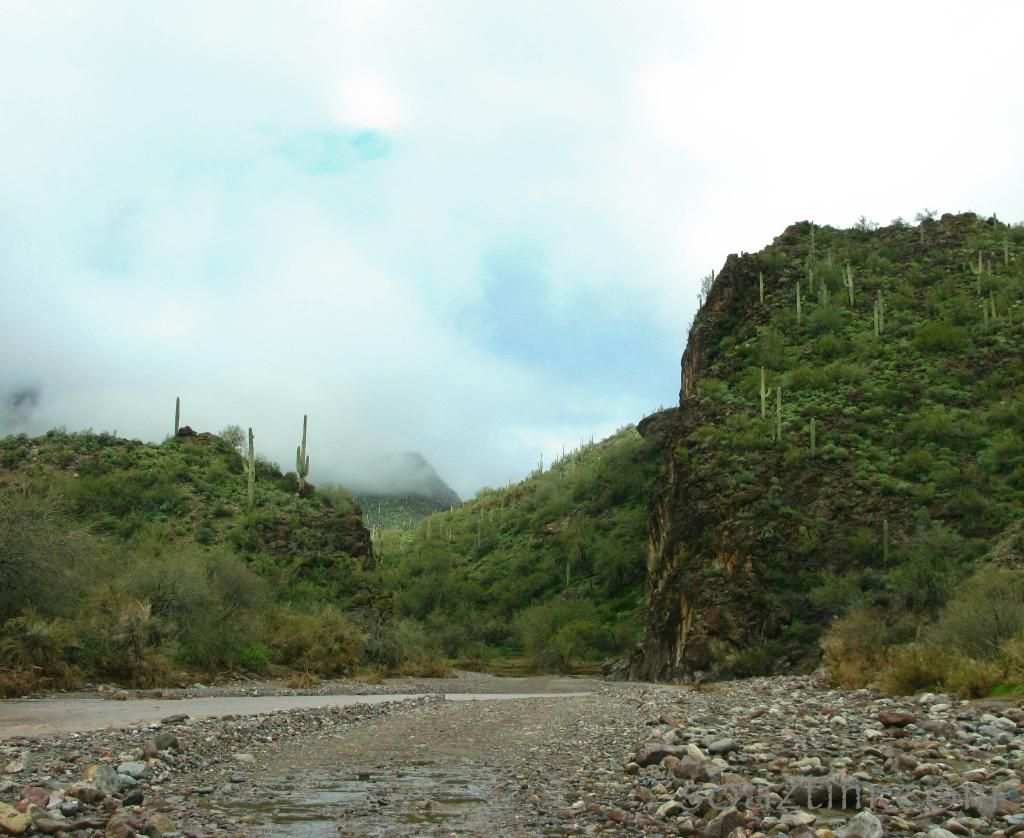 There are a few old properties along the road. I personally, would love to live here.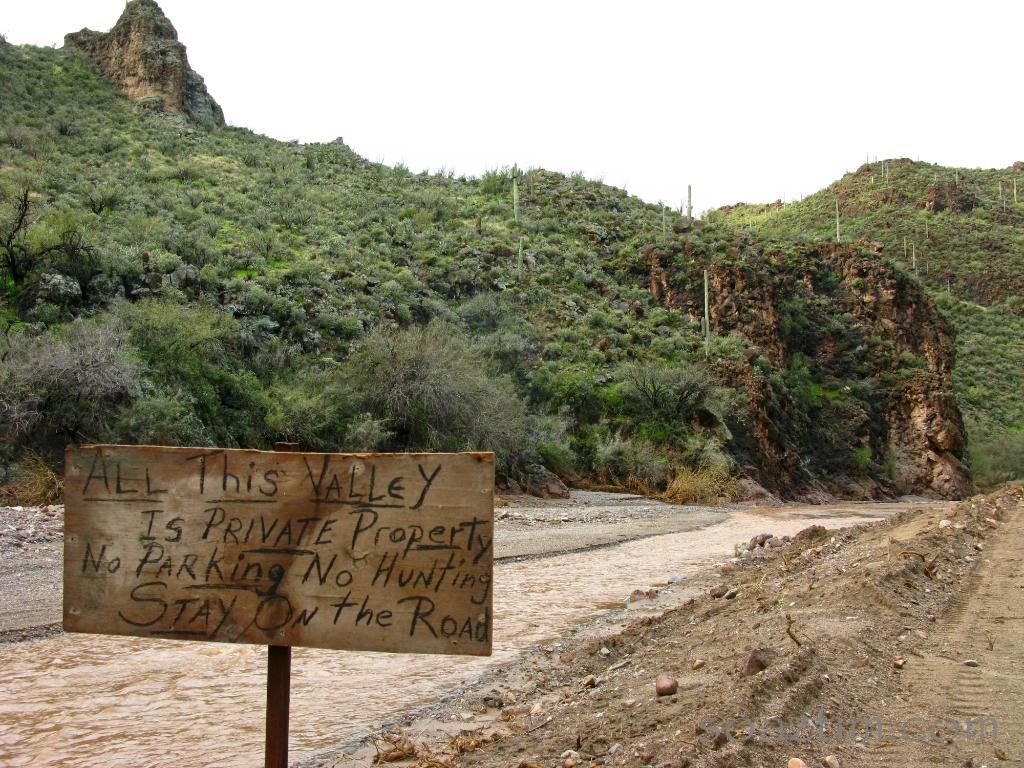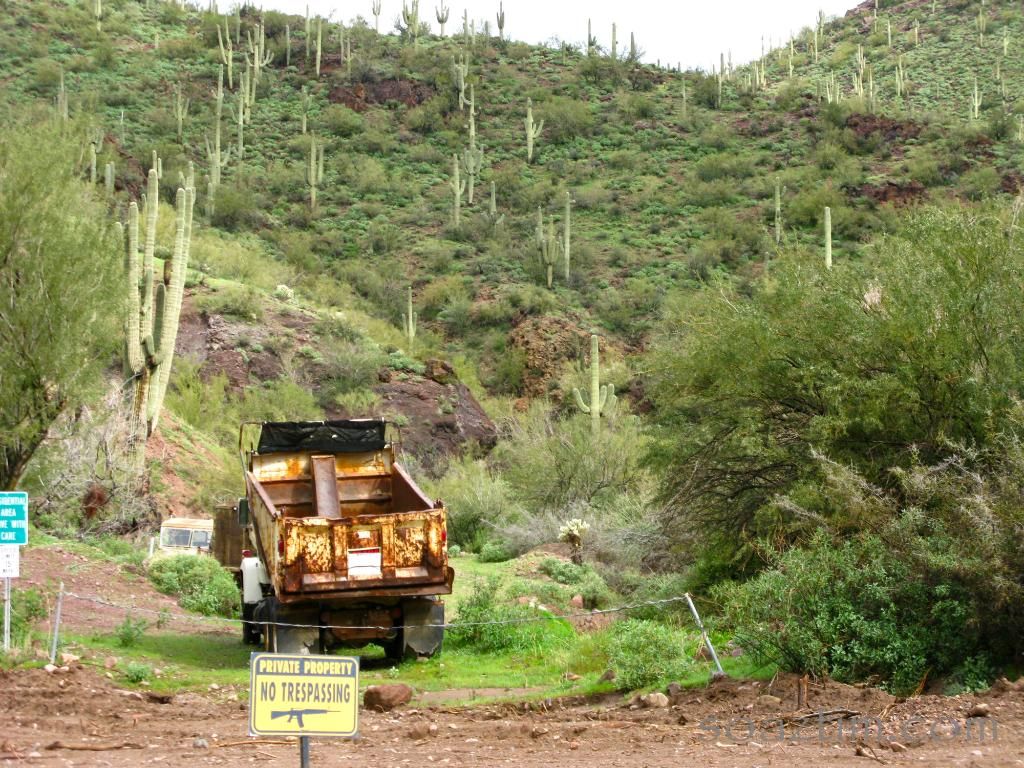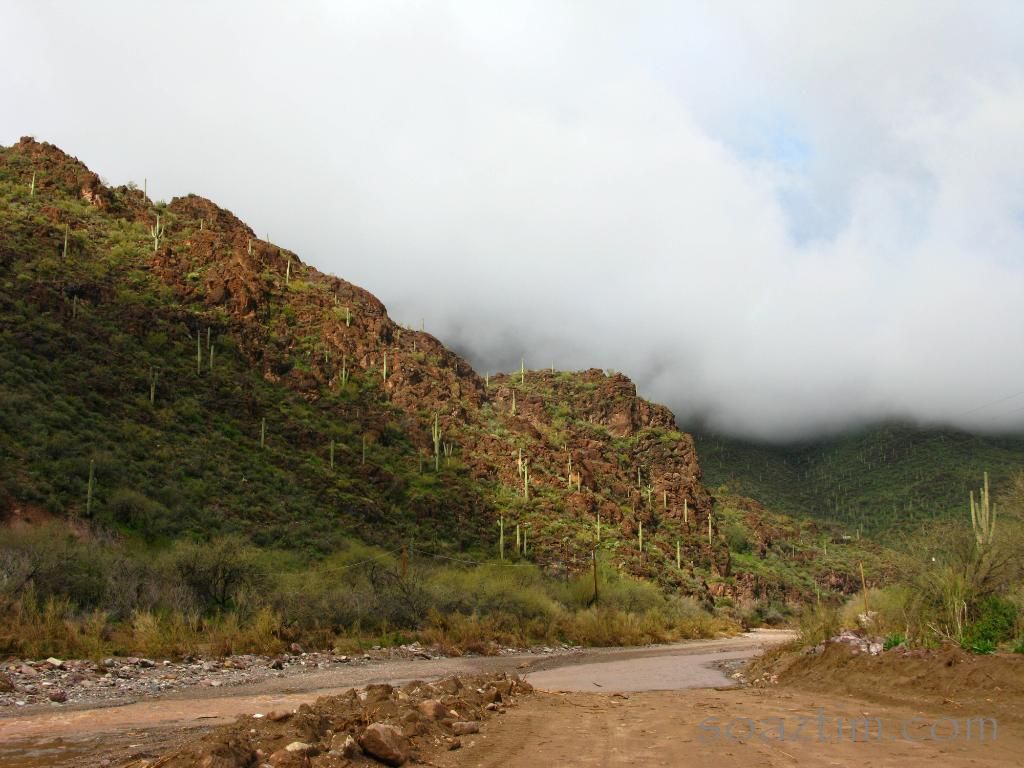 Eventually, you start to get a glimpse of Castle Hot Springs.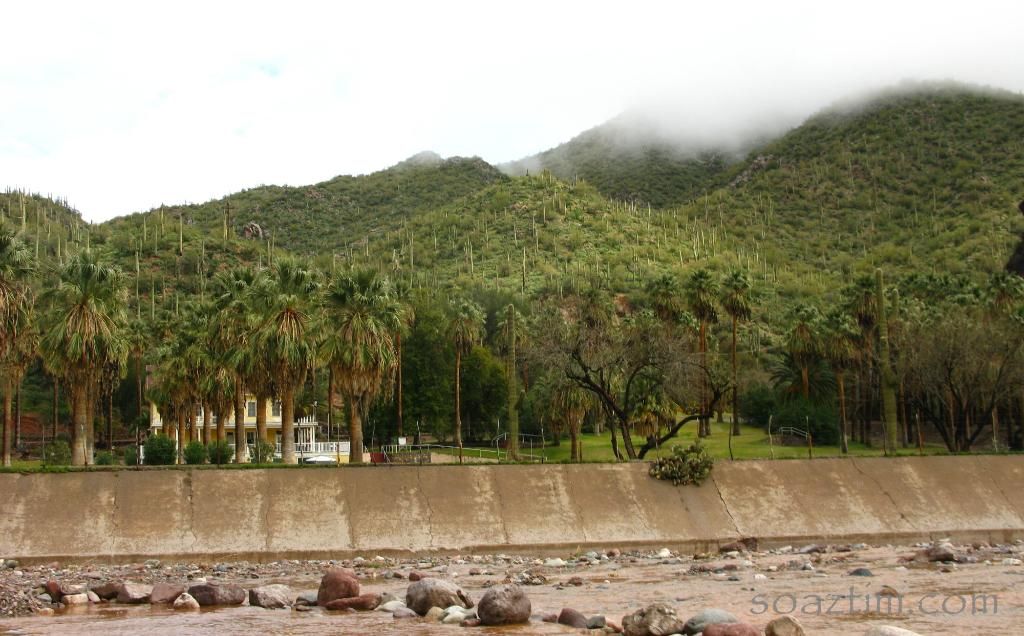 We were passed by one of the caretakers as we drove along. I would love to get a chance to hang out and stroll around the grounds.

The main house.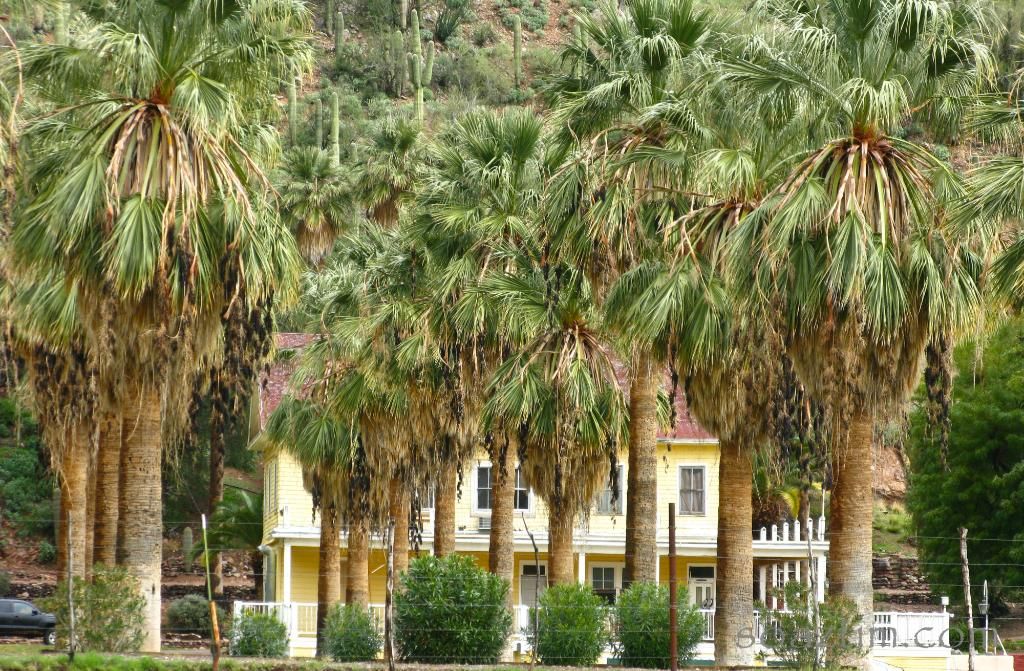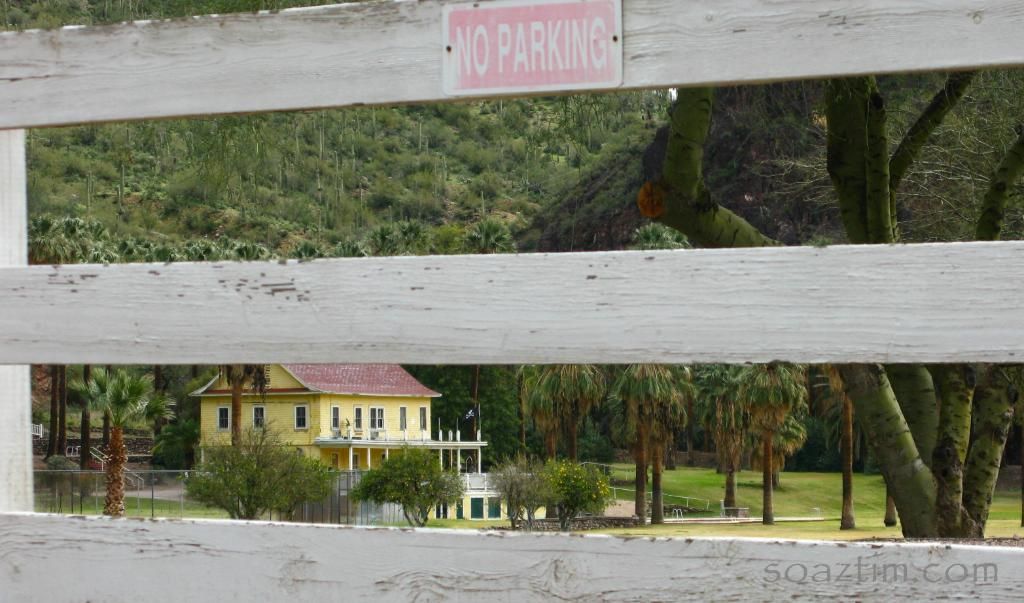 The stables.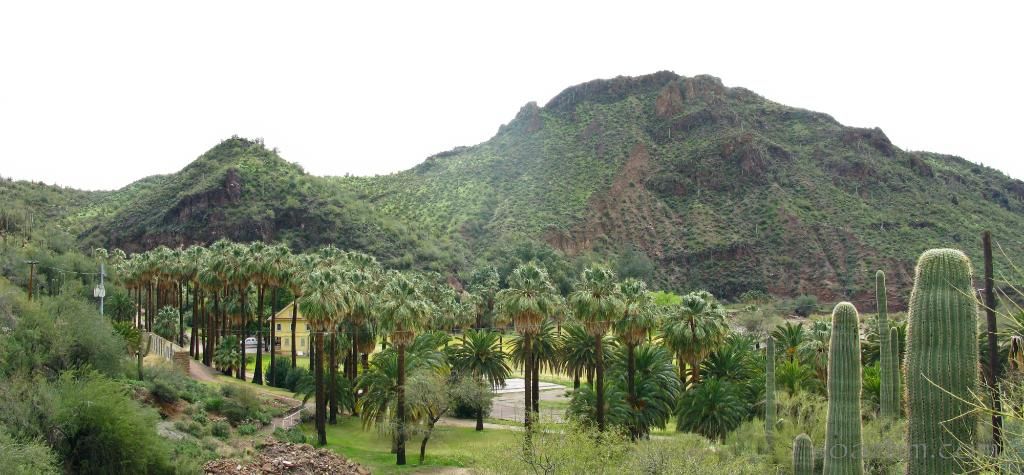 Down the road a little we came along another old barn.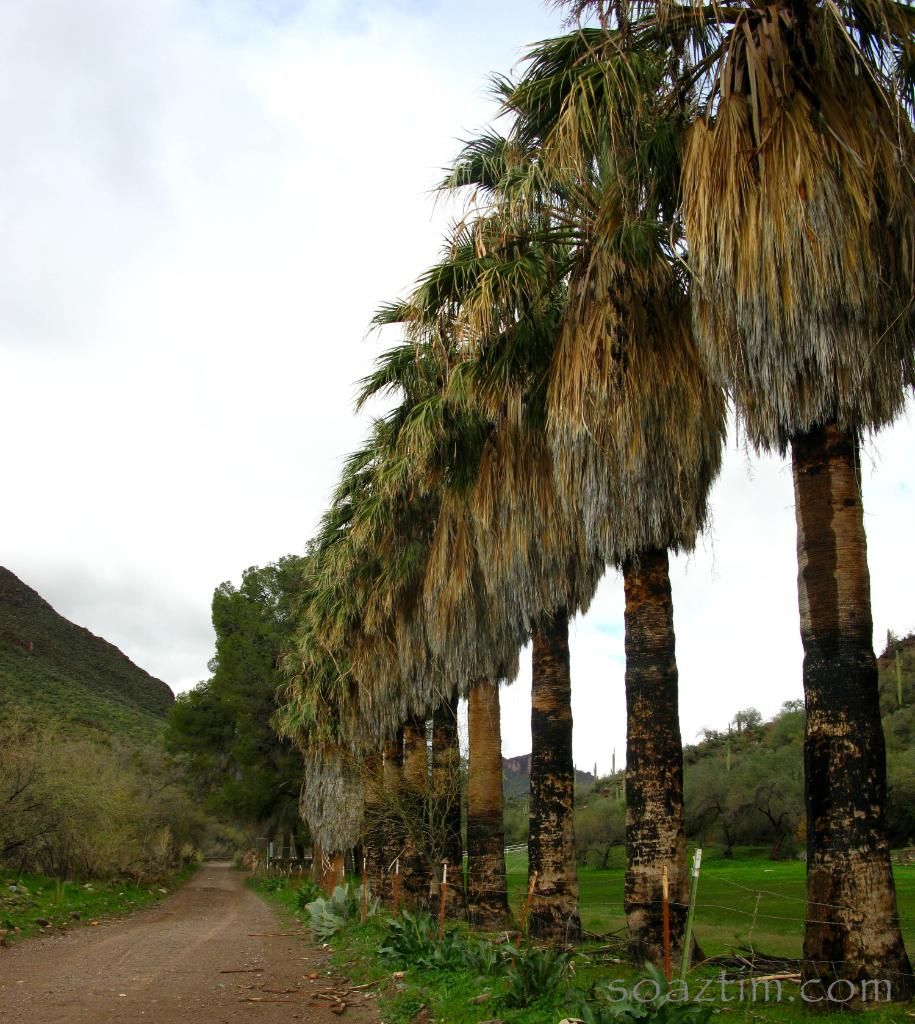 We met Bob the cow. He was cool.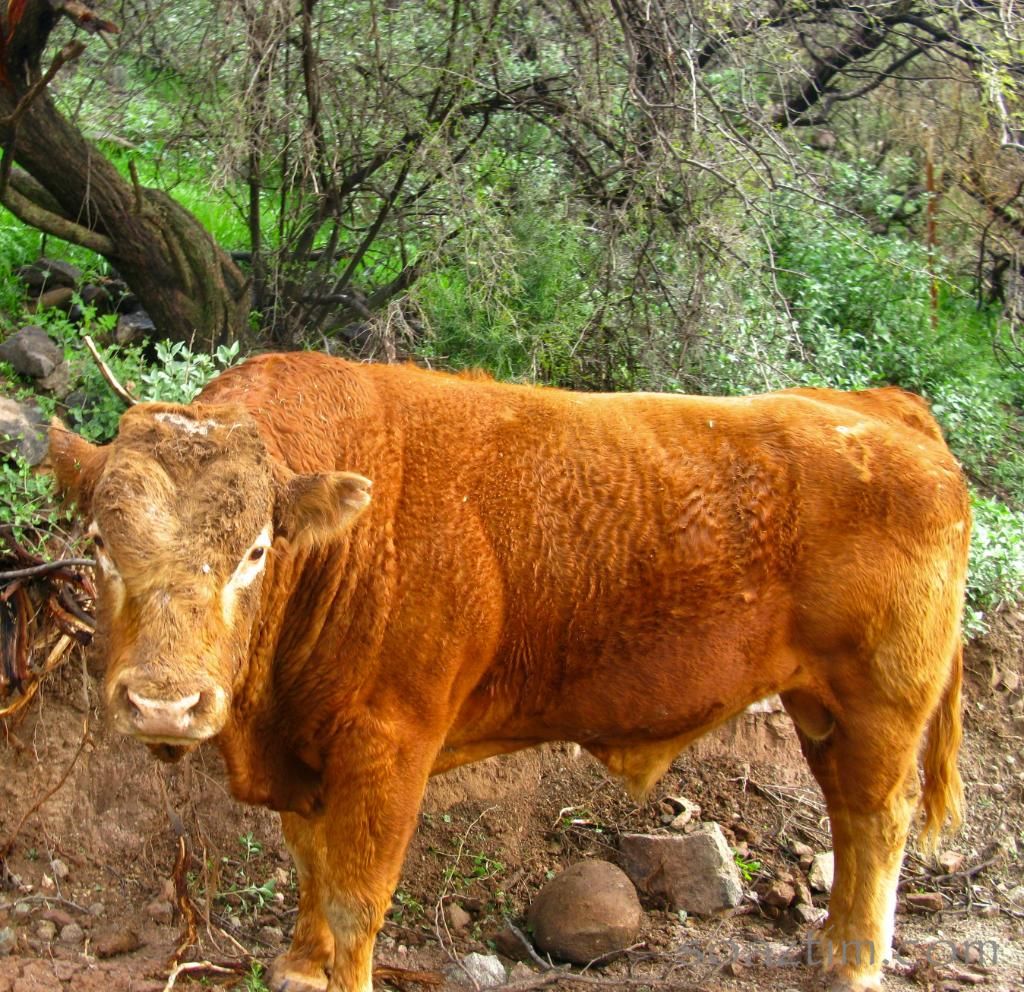 These are Bob's cousin's. He doesn't really like them. Something about politics.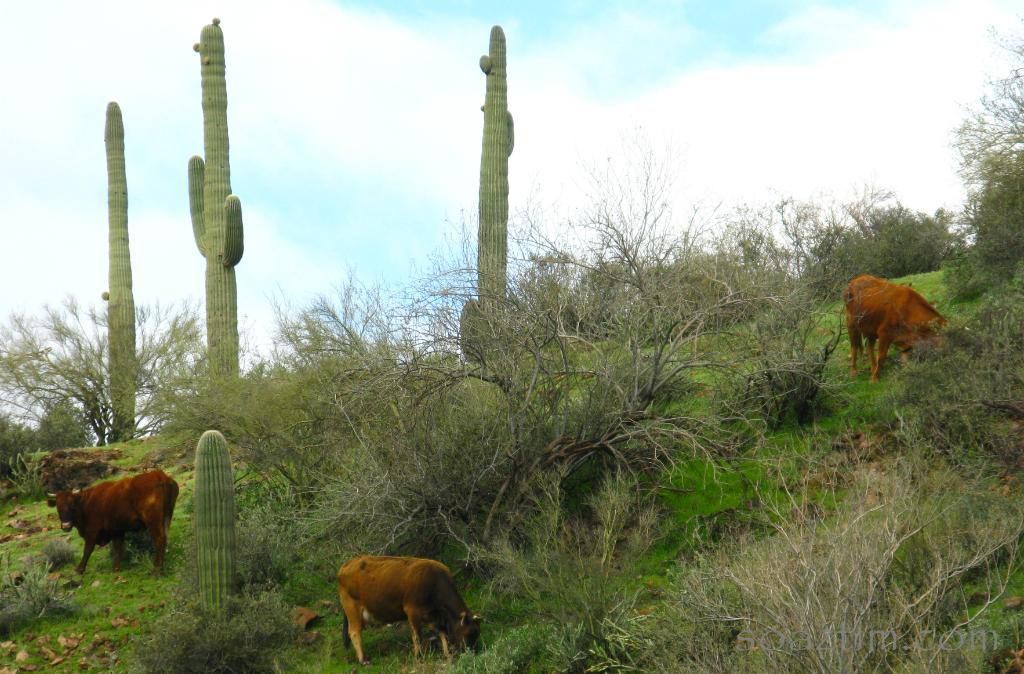 As we drove along the road turned into more of a river.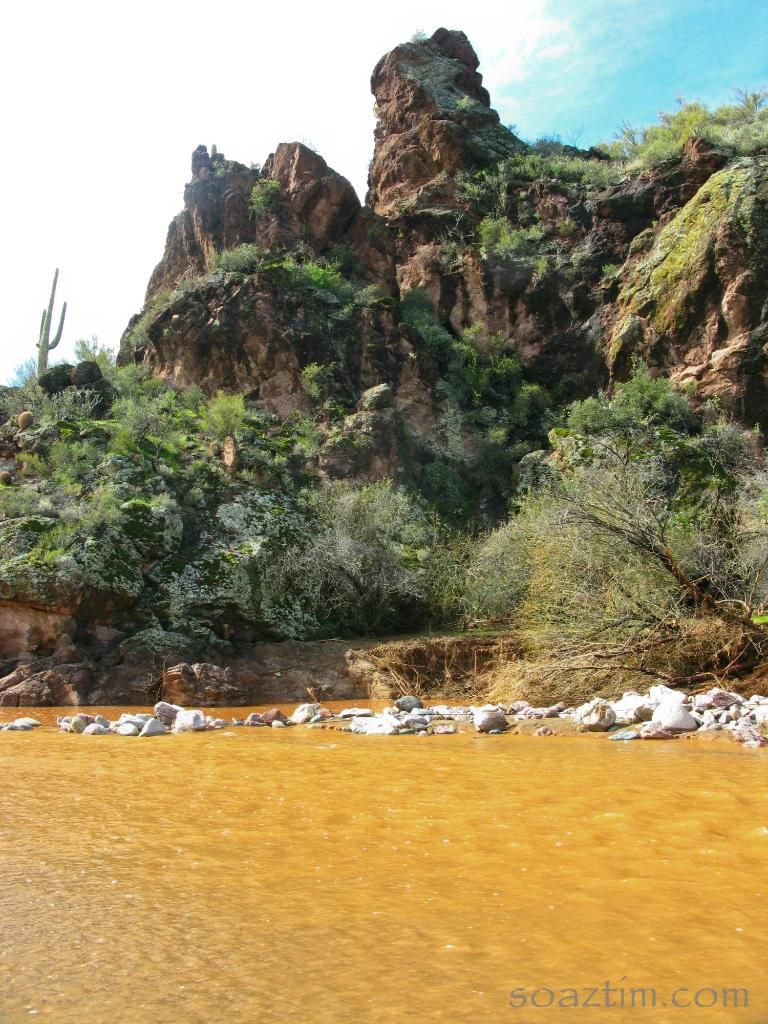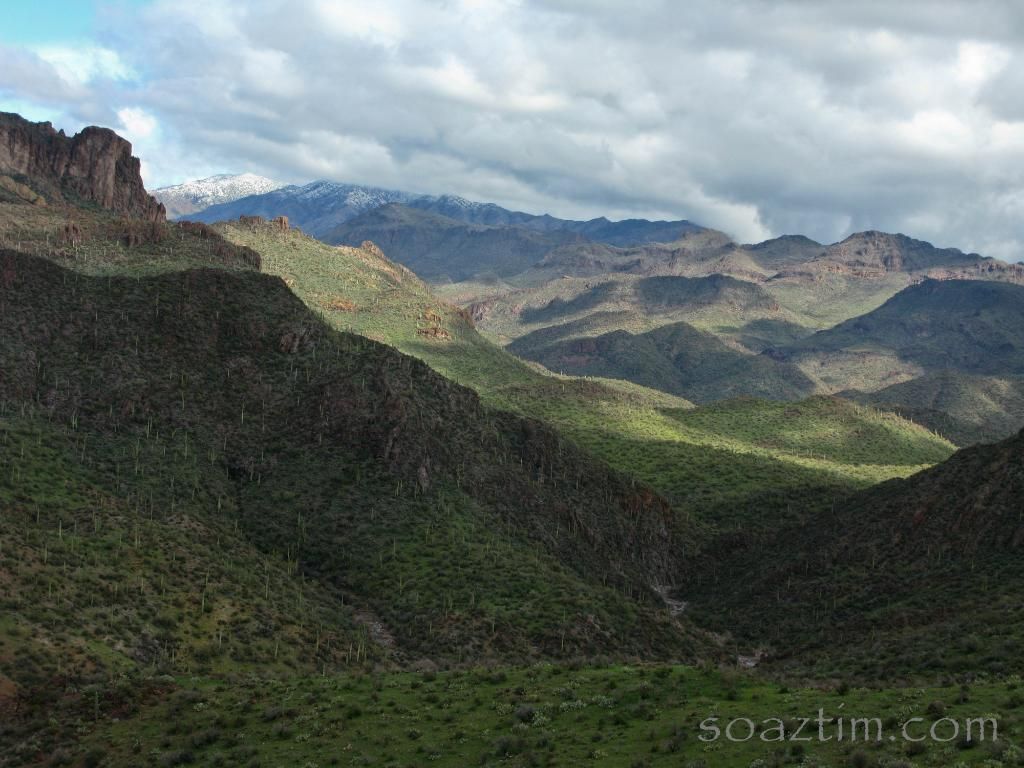 It looks like the upper Bradshaws had plenty of snow. Crown King is cold today!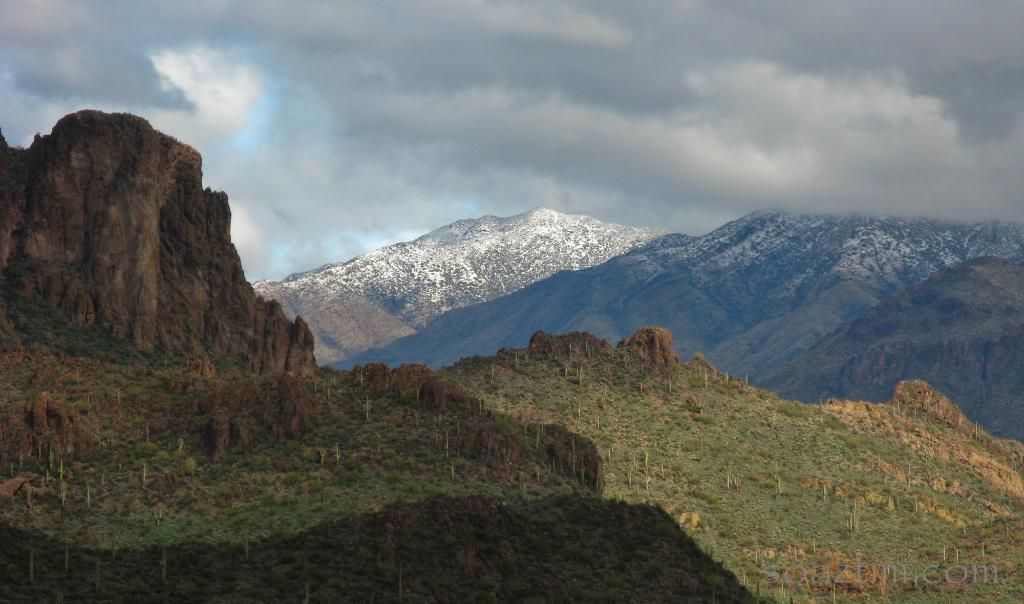 After exploring we decided to drop into Wickenburg. I really love this town. It's not some amazing place like Ouray or even a great place like Prescott, but there is something about it. You feel like you're 400 miles away from Phoenix and it's only an hour away from downtown.
We walked into the local diner and there were no tables open. After standing there for less than 30 seconds a couple of folks invited us to their table.
It turns out that everyone at the table were strangers! Not for long. The couple from Canada were a bit leery of the overly friendly Americans from Wickenburg. On the other hand we loved meeting the nice old retired couple. It was a great experience to be thrown together with some strangers and start talking to try and find things in common.
We checked out the old steam engine on display before we left.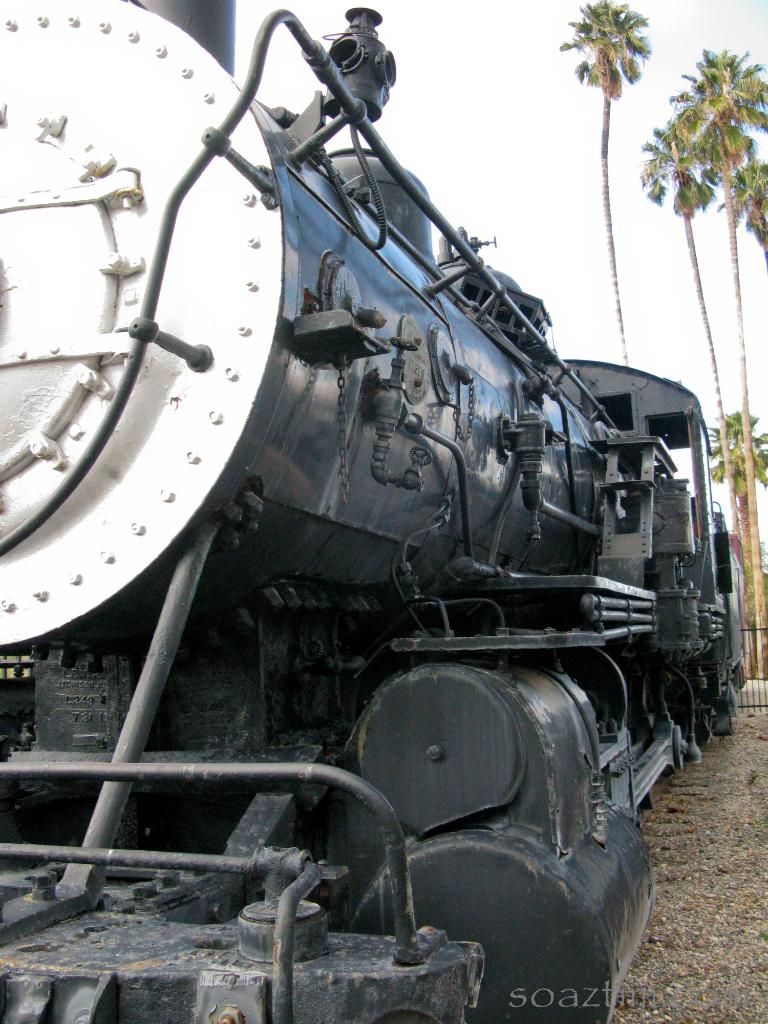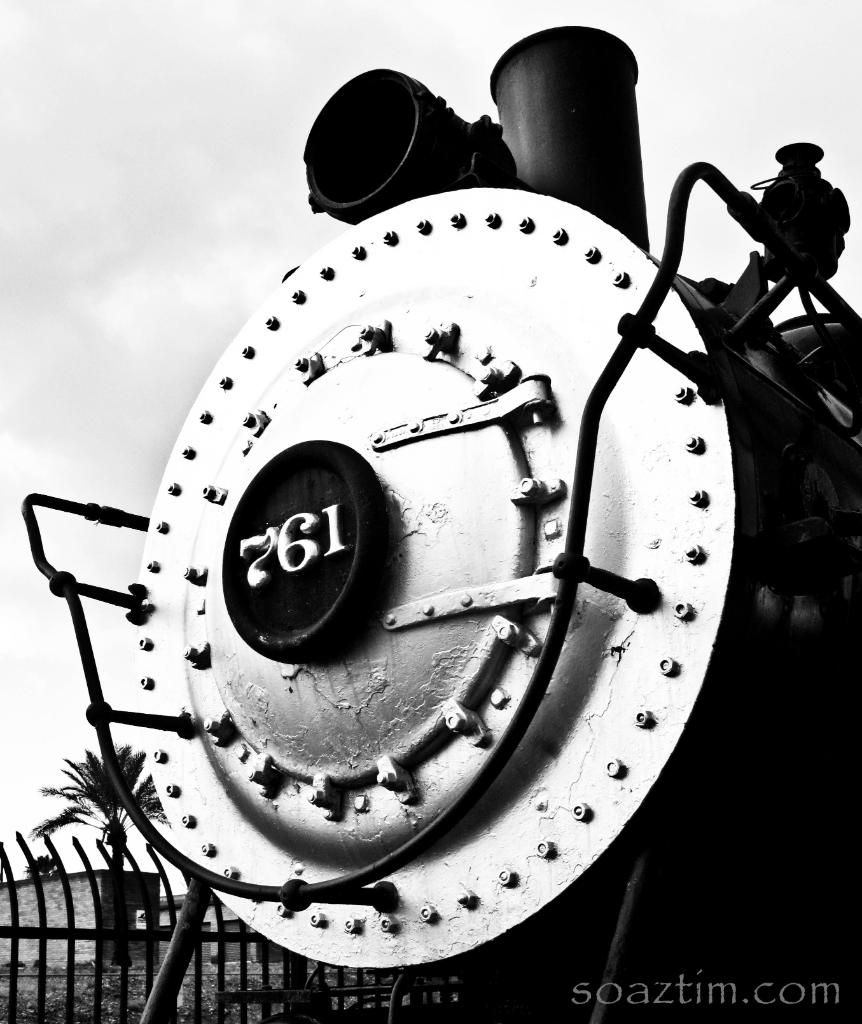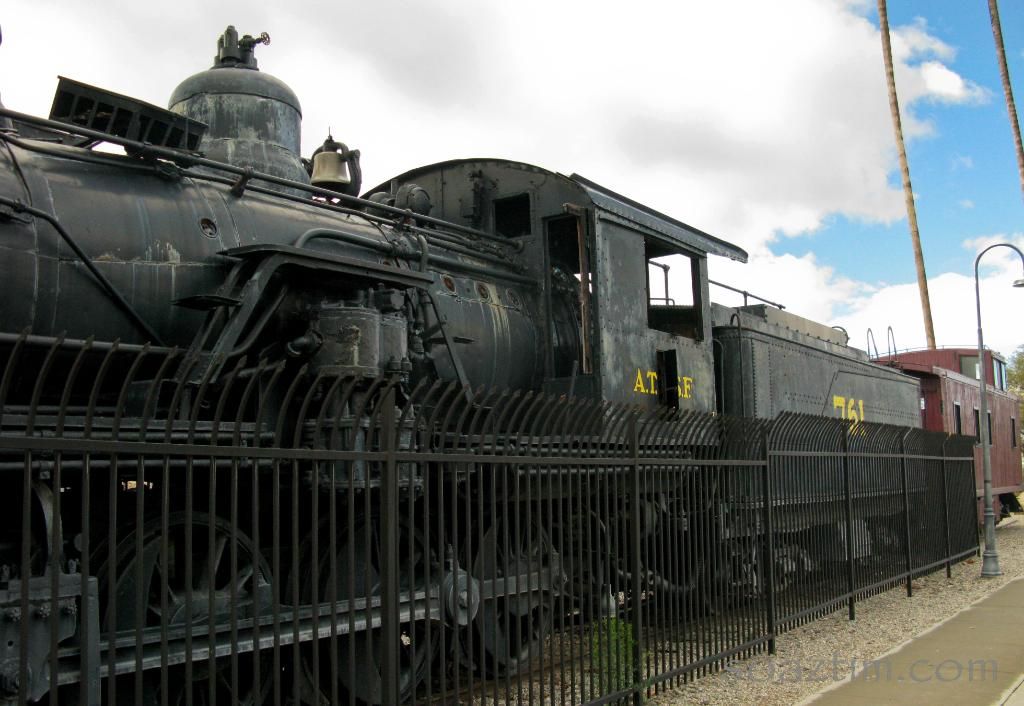 After leaving Wickenburg I got the itch... The "itch" is what I call it when I feel ancy for being on a paved road. When the itch hits I must find a more adventurous way to wherever I'm going. We decided to head directly south from Wickenburg instead of south-east along the 60. We were headed toward the Toyota Proving Grounds. We didn't take too many pictures during this tired part of the day. After all a greasy spoon lunch sure makes you tired!!!
We drove through tons of mud!
D is my official gate opener! I'm a lucky guy.
At the end of the day I drove by Blockbuster and shut the truck off. We walked out to the 4runner and it wouldn't start. I'm sure glad I didn't shut the truck off while we wheeled along going across many stream crossings.
Be careful out there folks. Do as I say, not as I do and all that.
T and D.
Posted by

SOAZ
at 9:35 PM
6 comments:
Links to this post