Well, one of my offroading buddies has a trail that the first time I had ever gone on it he took me at night! Thanks Steve! haha, just kidding. It was a blast, but scary. Check out the pic here.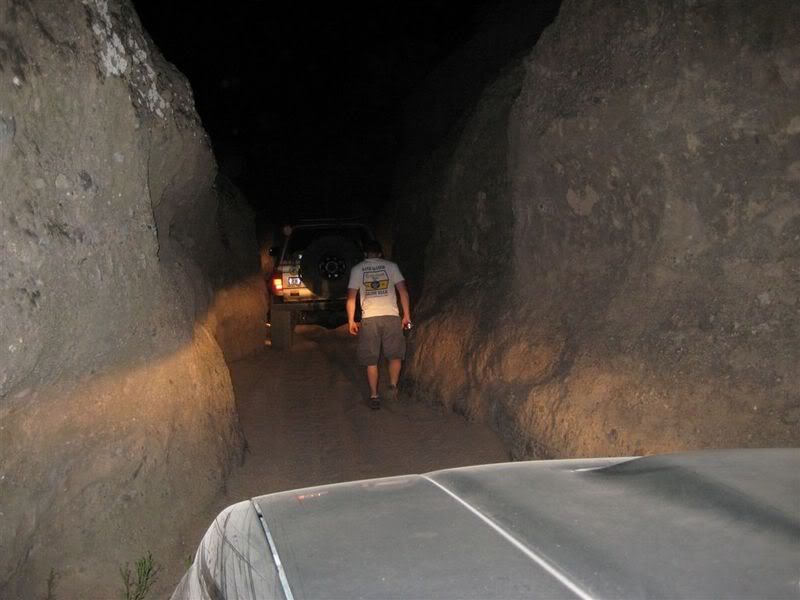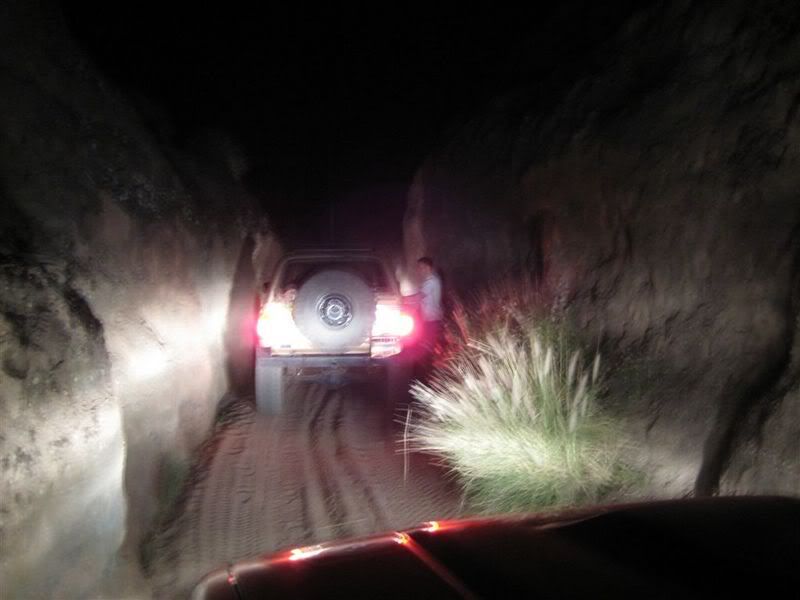 Yes it was so skinny that at all times you have the mirrors tucked in and your rear end is puckered. A lot of fun though.
This time we were going with a group of people and we were starting nice and early for... oh about a three hour tour... In SS Minnow time of course it would be a very long, but extrememly fun, day.
Here we go. Out 144th. I used to spend the whole day out in this area inspecting homes when I did that for a living. One of the ones I last inspected was now completed and marked the spot where we turned onto the dirt through a little fence.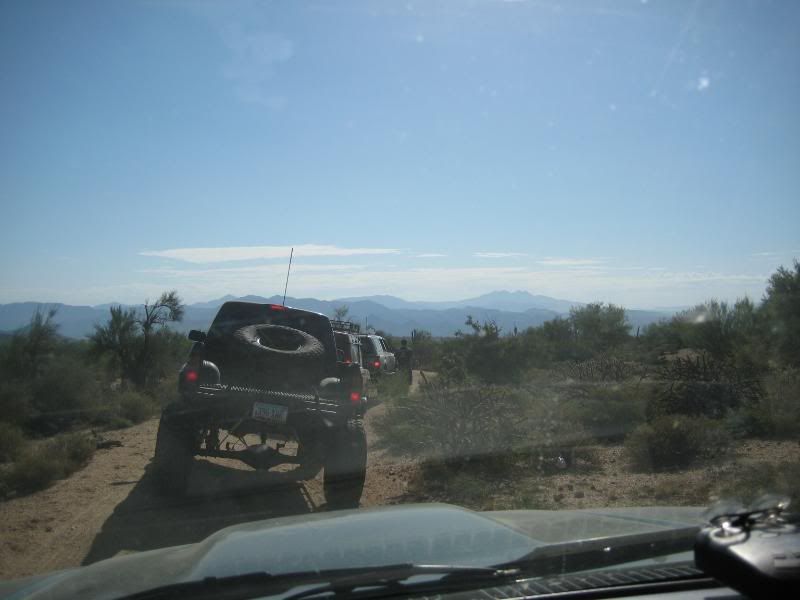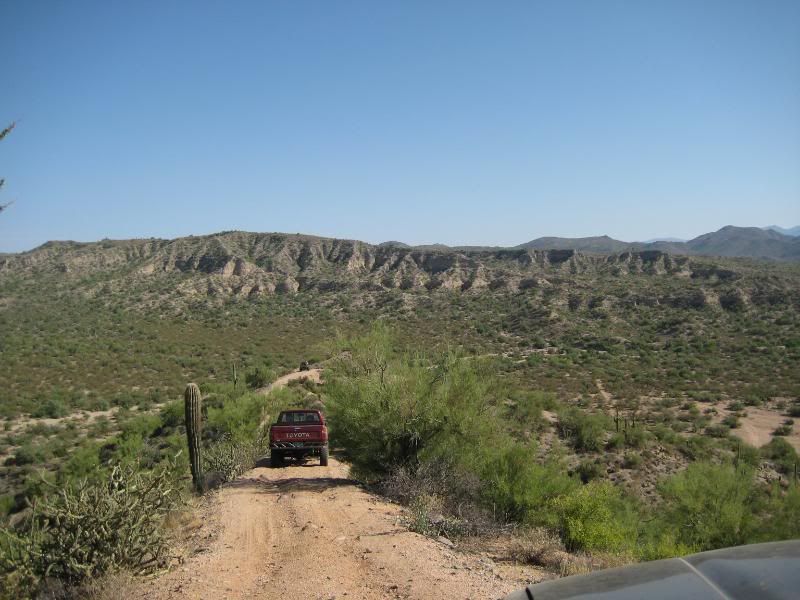 This trip consisted of a solid axle tacoma that was quite built up, a 2nd generation 4runner that is also solid axled and built, a 1990 toyota 4x4 pickup that is a total sleeper, and a 1999 Land Rover with barely a scratch on it... well, thats at the beginning of the trip...
This drop is was pretty steep.
Steve was nice enough to do a little hedge trimming and get the brush back a bit. Now it only pinstriped my truck instead of ripping a window out! :)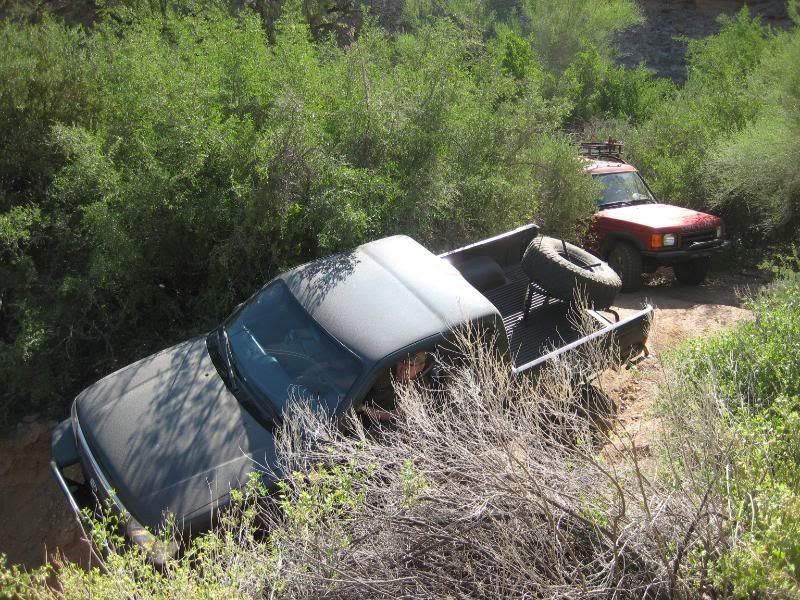 This trail is full of close calls. Partly, because its trail is run almost exclusively by Steve!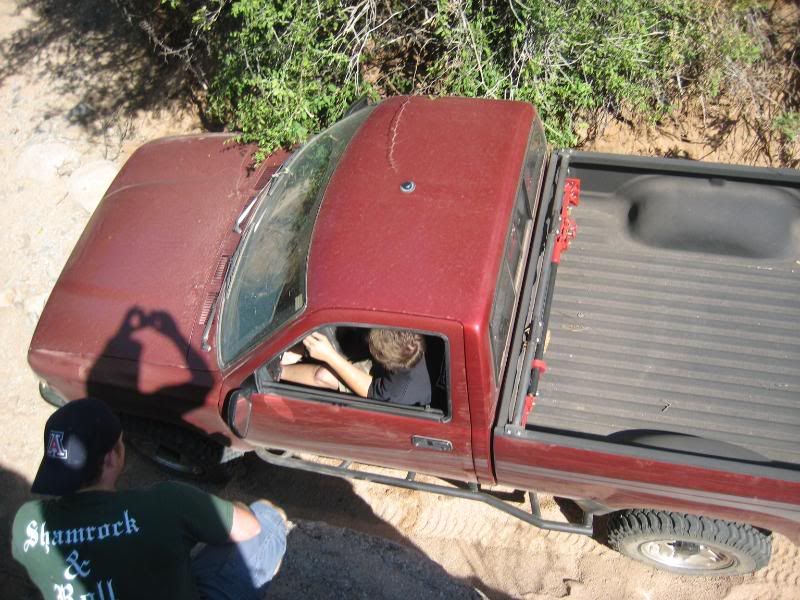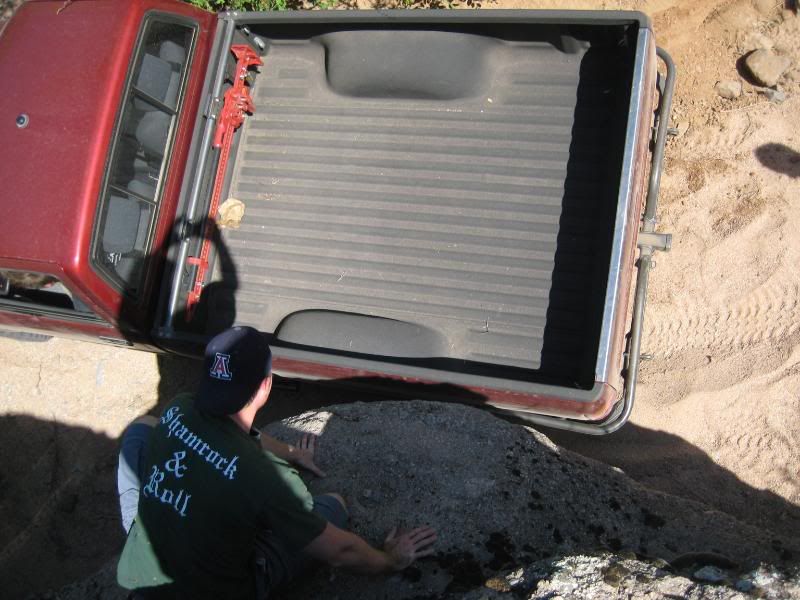 Here is the first of a couple of obsticles that the land rover, toyota pickup and 4runner were not going to make it up... We went AROUND.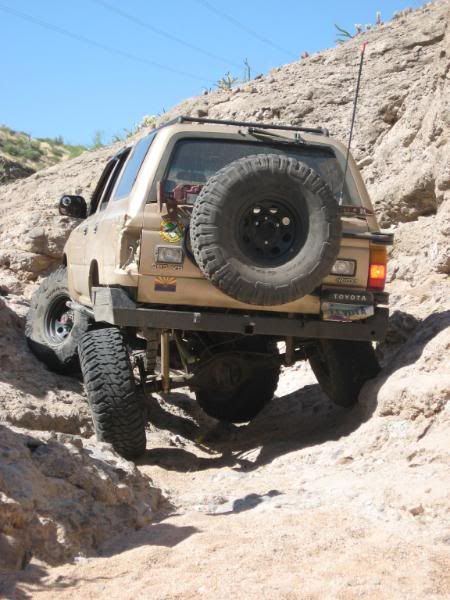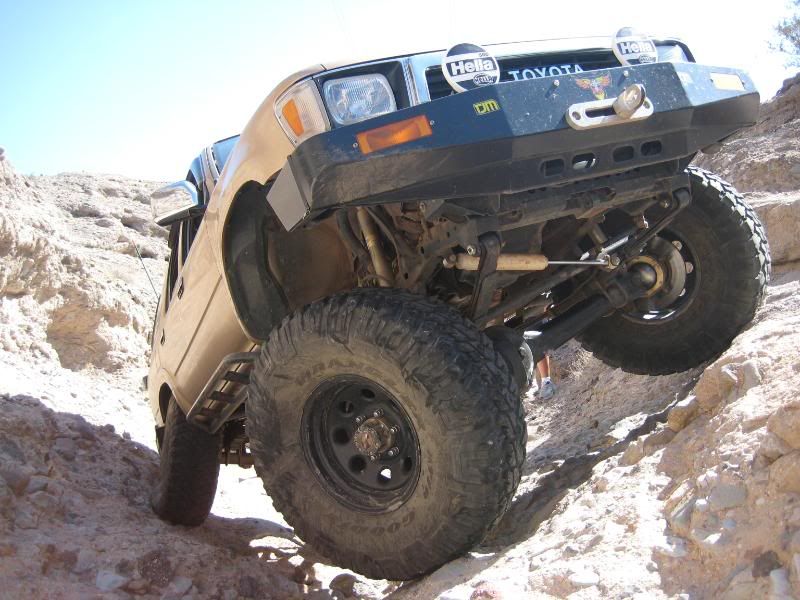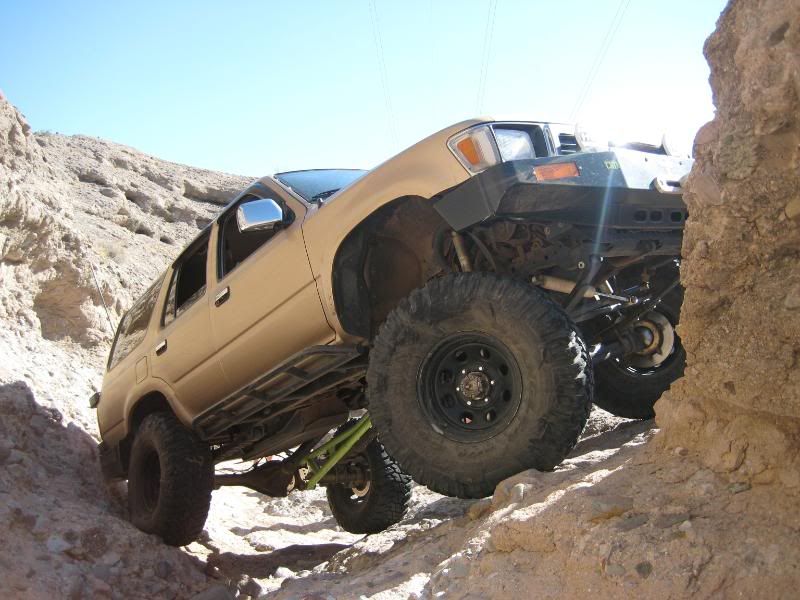 After some forward and back a few times and a little scary three wheel motion!
HOLD IT DOWN WESTY!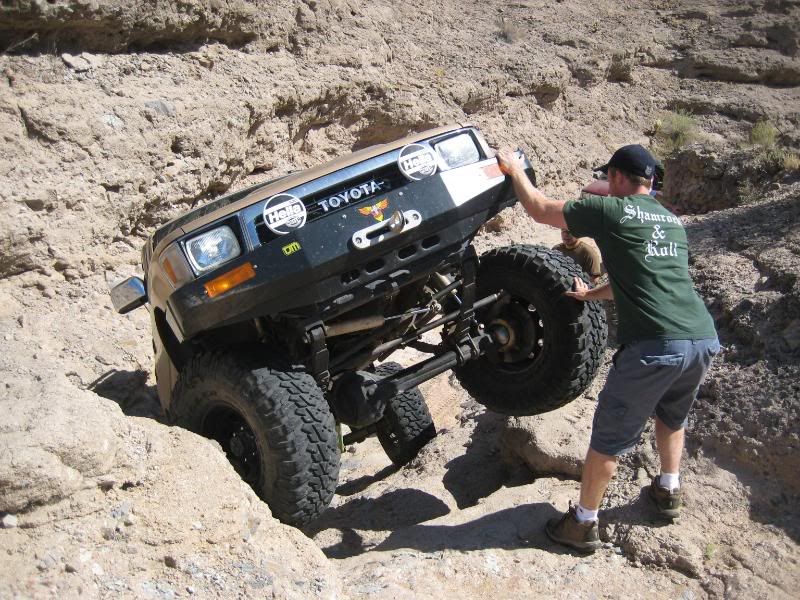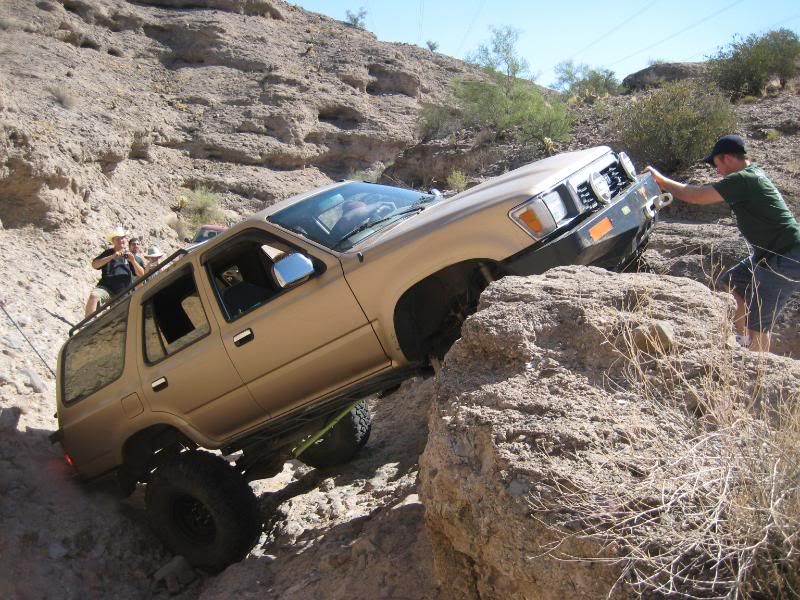 Success!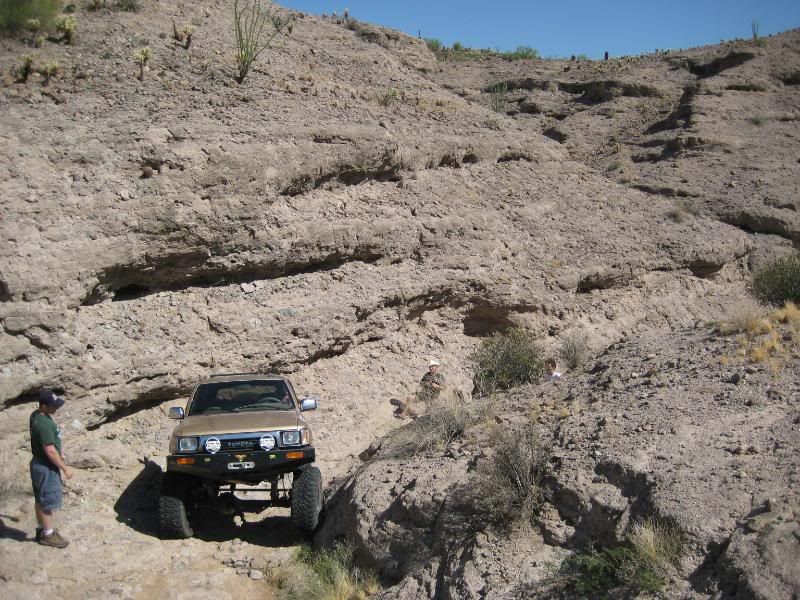 Time for the taco. Its lower center of gravity and longer wheel base helped it get through just a little easier.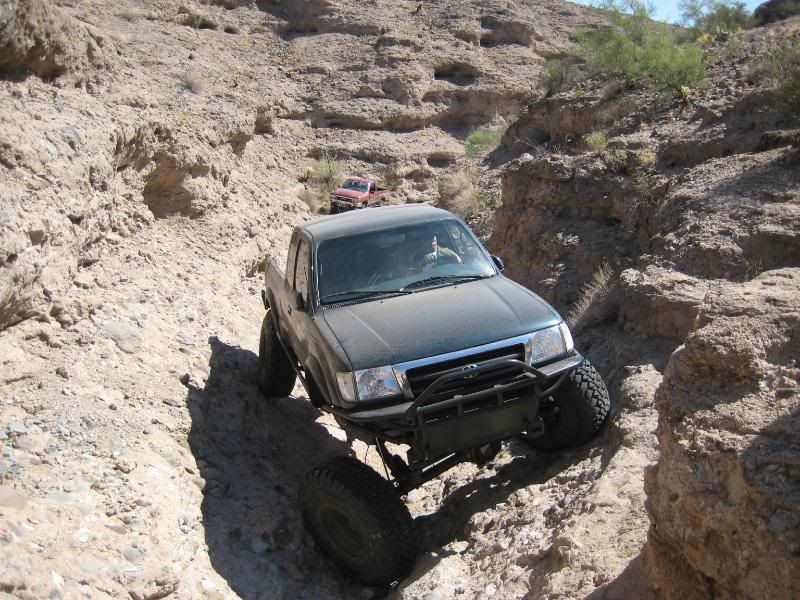 The strap was really just for comfort as it was connected to Steve. No, no steve's truck. Just Steve. In case the truck felt like flipping an extra 170 lbs or so can make all the difference in keeping the tire side down.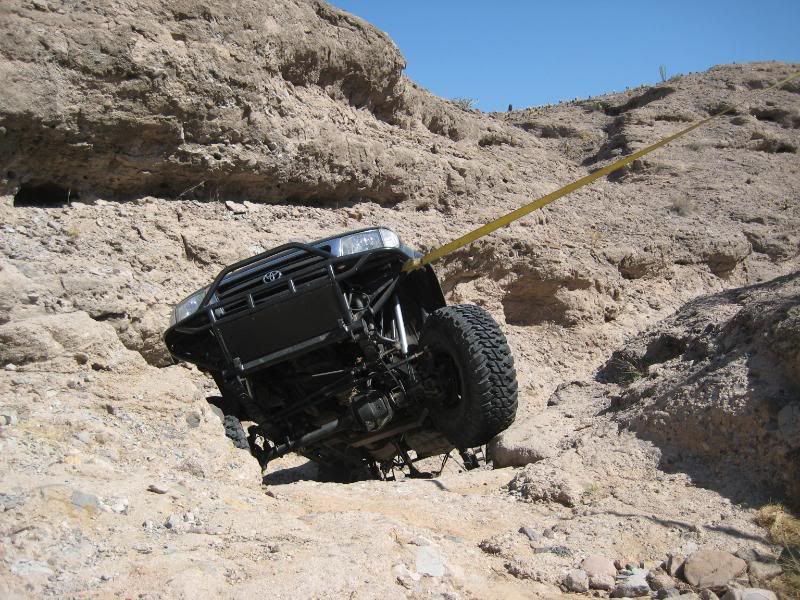 Both guys made the next obsticle their bitch and we moved on to the tightest trail I have ever seen. I'll finish this trail on the next page.