Well, it wasn't too hard to find and the road was of great quality. We cruised at about 50 most of the time.
You start by taking Reddington road out past chiva falls. That wraps around and you end up near the town of Oracle and take Willow Springs Road.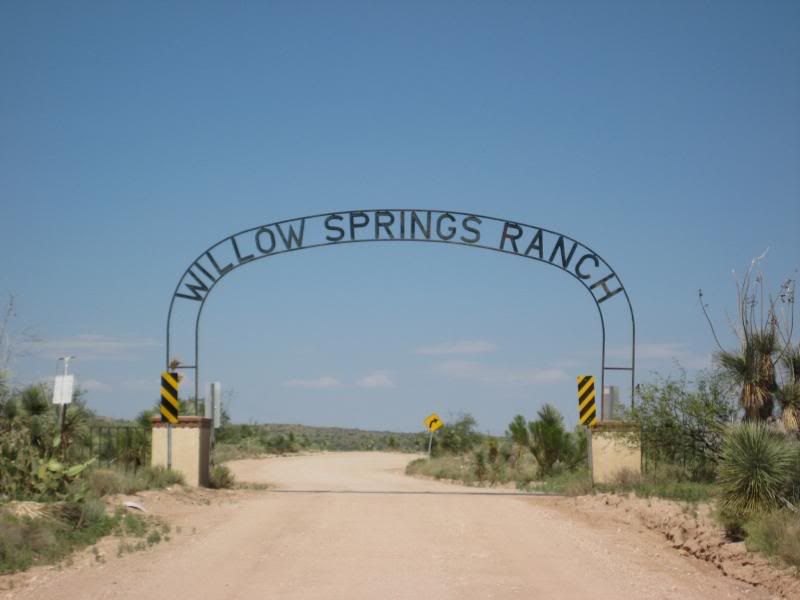 There were a ton of "round up pens" (I'm 100% sure I'm not calling them the right thing...) along the road.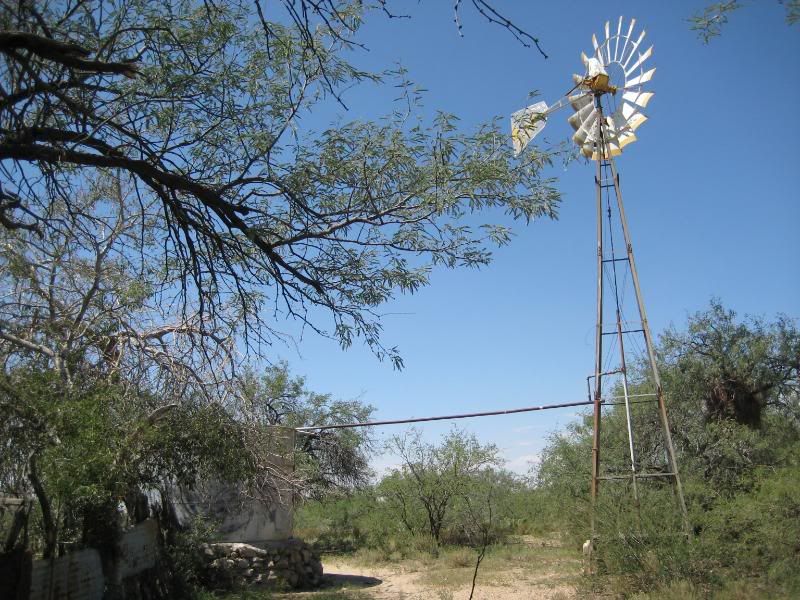 Cows don't like me!! I just want to hug him!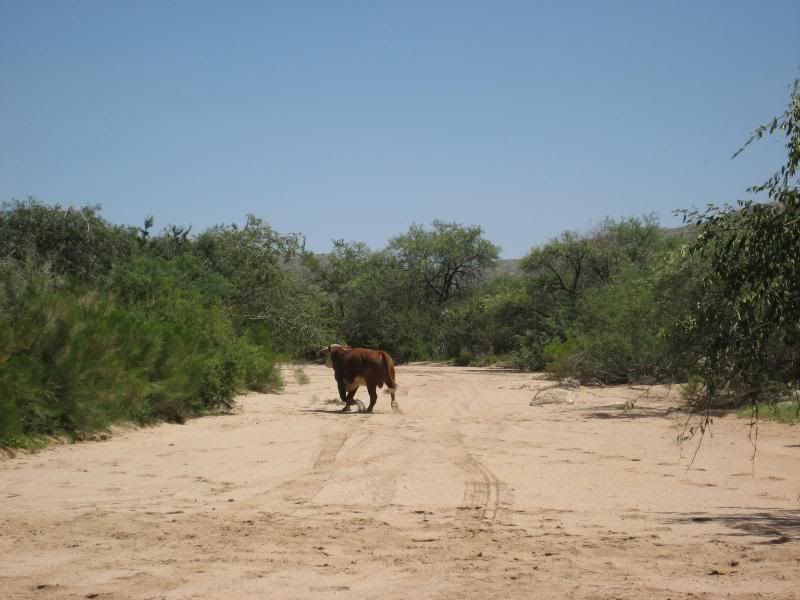 There were some impressive ranches out here. Absolutely beautiful. Makes me want to buy one and get away from IT ALL!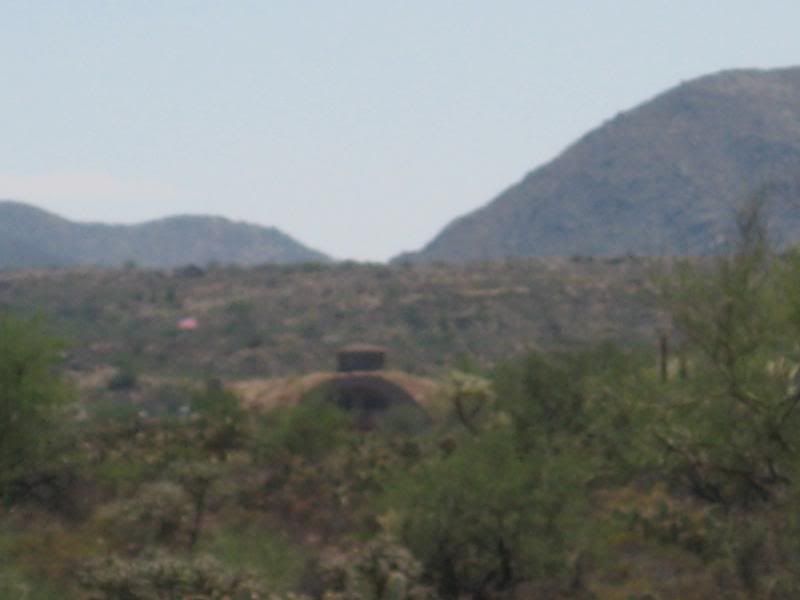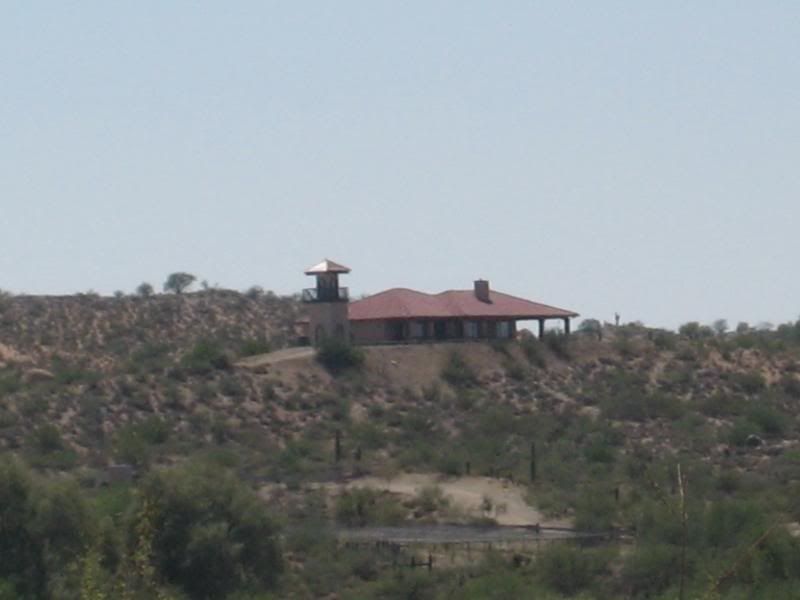 Some of those homes looked more like compounds they way there were built into nature. I love it!
I like this sign. This mine was just a couple feet from the road. Good one to have fenced off with all the yahoos around.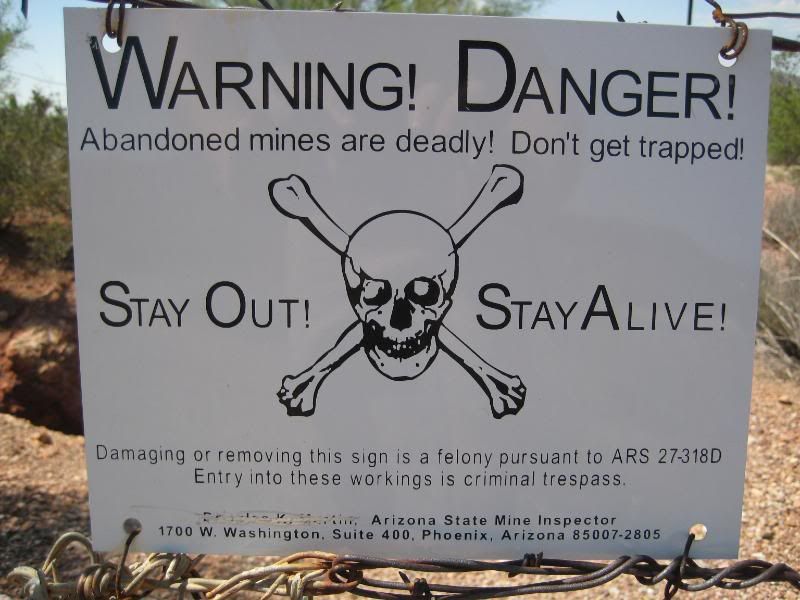 Eventually this road takes you to the old town of Cochran. The bushes get fierce and I can tell you that NO roof rack would have made it through here as I was already scraping as I went.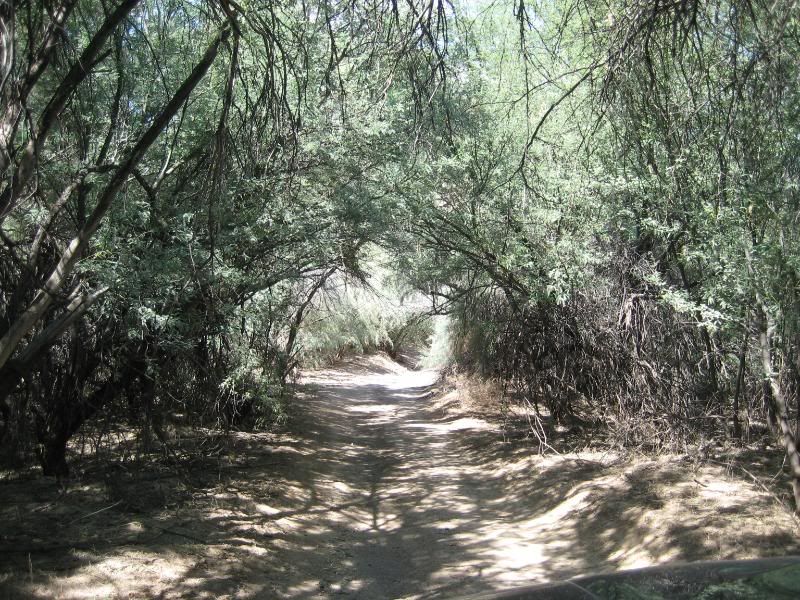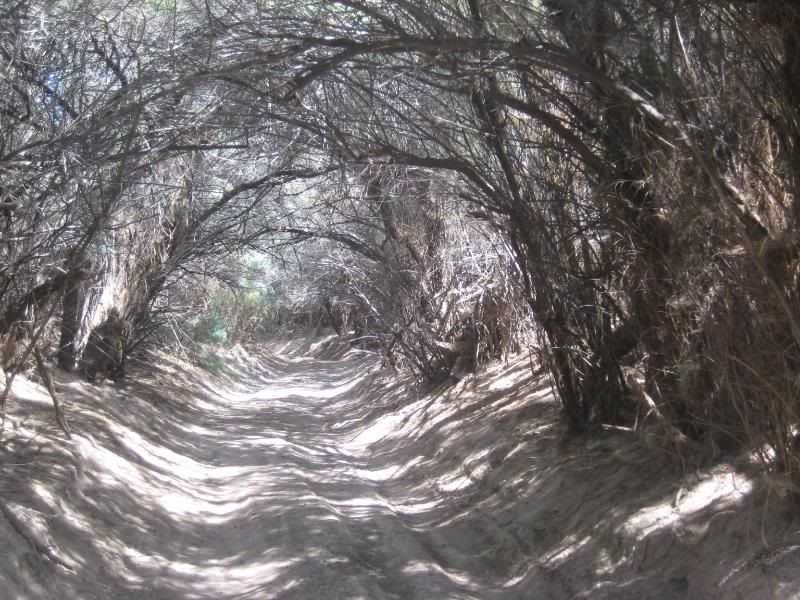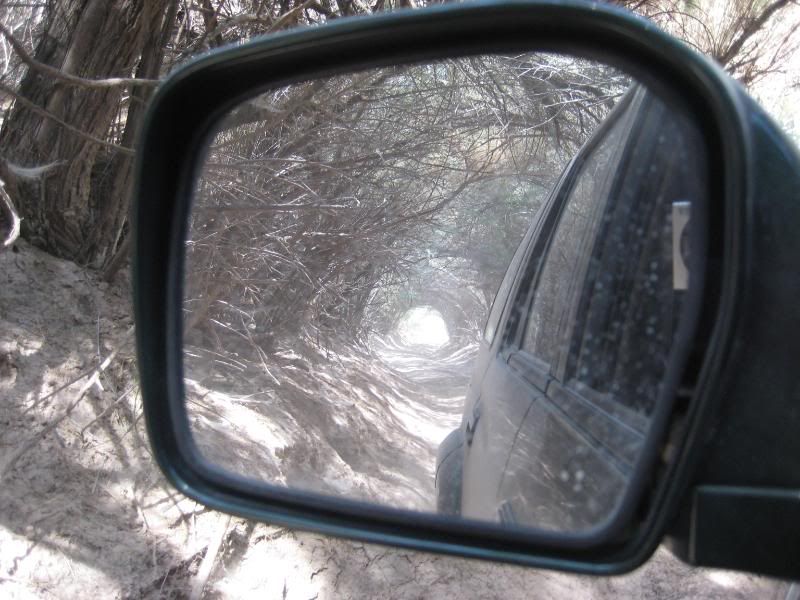 You end up at the waters edge looking over at the Coke Ovens across the river. If the water was lower I would contuinue my dirt road trip to phoenix all the way to Rio Verde, but This is where we had to turn around and go back through Florence as I had suspected.
Some posing on a pretty section of boulders!