DON'T, I repeat do not watch Zodiac before going camping! I was waiting for that fat guy with his flash light and hood to come and kill me at night. Besides that it was a great nights sleep...
We woke up on the Yankee Boy Basin road which also led to the tougher Governor basin road so we decided to take a look. Govenor leads to some less visited mines.
This lessor known road has some tippy spots that rival any of the other trails.
The reward is more areas with no one around and some pristine mine buildings.
We kept exploring and took some other side roads in the area.
The people in this part of CO are the nicest I have ever run into. I barely passed a single vehicle without a wave and the only people that don't know "trail" edicate are the folks driving the rental jeeps, but that is to be expected.
While exploring we met a nice person who worked for the forest service. While we gave him a ride down the mountain to get some more gas for his tractor (he was working on putting in water bars on the trail) he told us about how the state of Colorado was trying to purchase a lot of these mines back. They were spending tens of millions on these mines.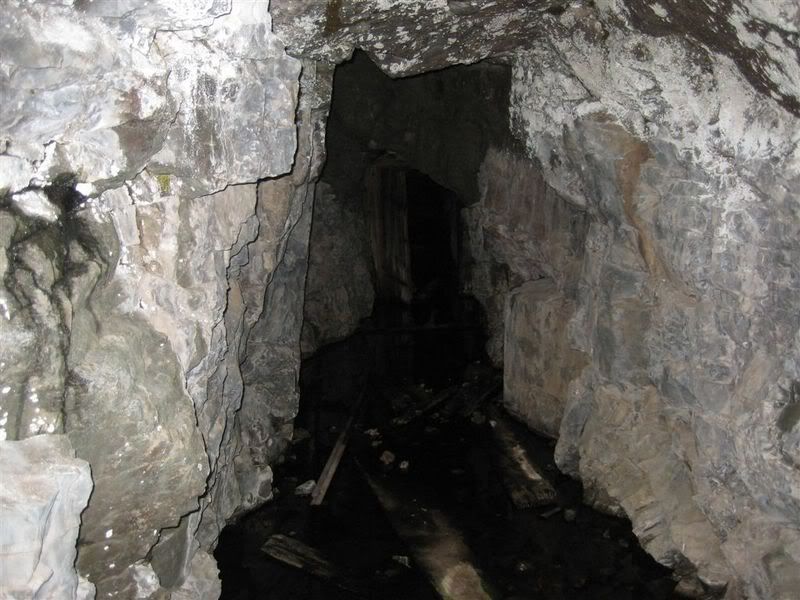 Its amazing how much effort humans will go to when there is something they want. This mine was just above the rushing river below. Everything had to be carried or lowered down to it making it a true pain for any miner!
Most items in this area are not marked by a sign or landmark. We saw this remnant of an old dam while cruising down the road to Yankee Boy basin on our way back into Ouray.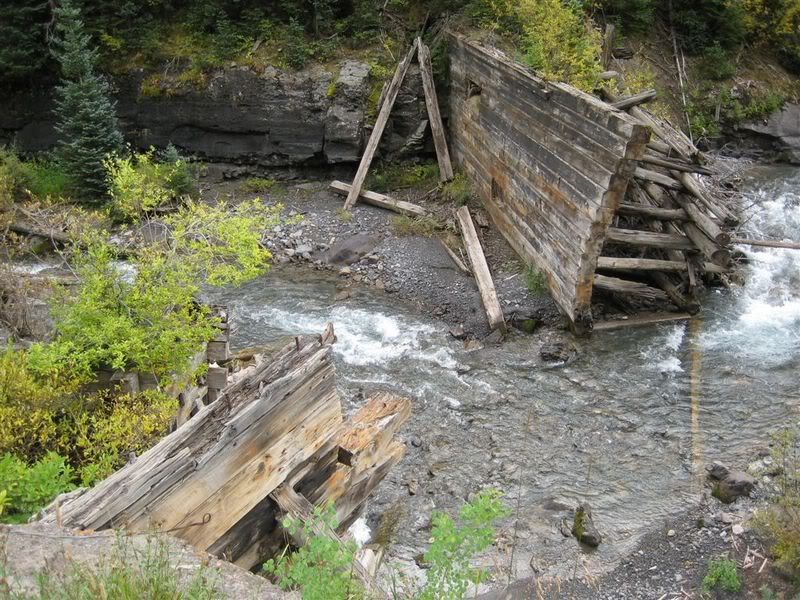 We decided to do the "Alpine Loop" today which is out Engineer Pass and back in on Cinnamon pass.
One of my favorite shots.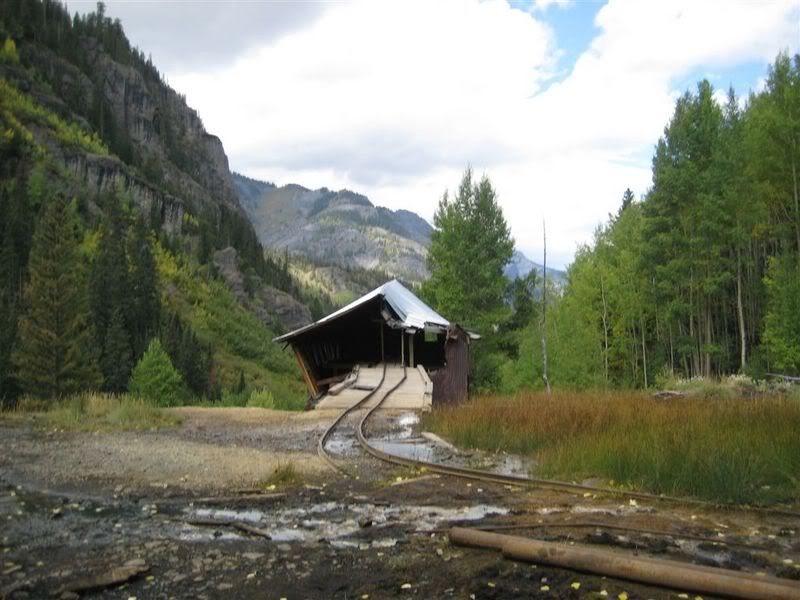 You can see the trees starting to change. It literally felt like they were changing as we drove.
It was raining pretty good today and this golden retreiver was having a good time anyway!
Getting colder and adding more clothes.
You can buy real estate out here!? Thats got me thinking!
I would love to live out here.
I would have to build a place like this.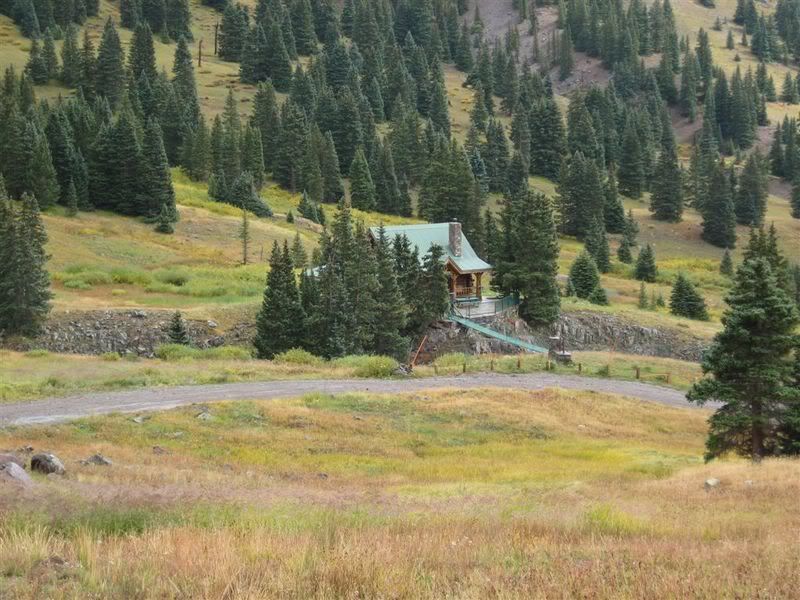 Everyone needs a suspension bridge to their home! There was about a 60 foot drop to a river below.
Did those trees just get a little more yellow?!?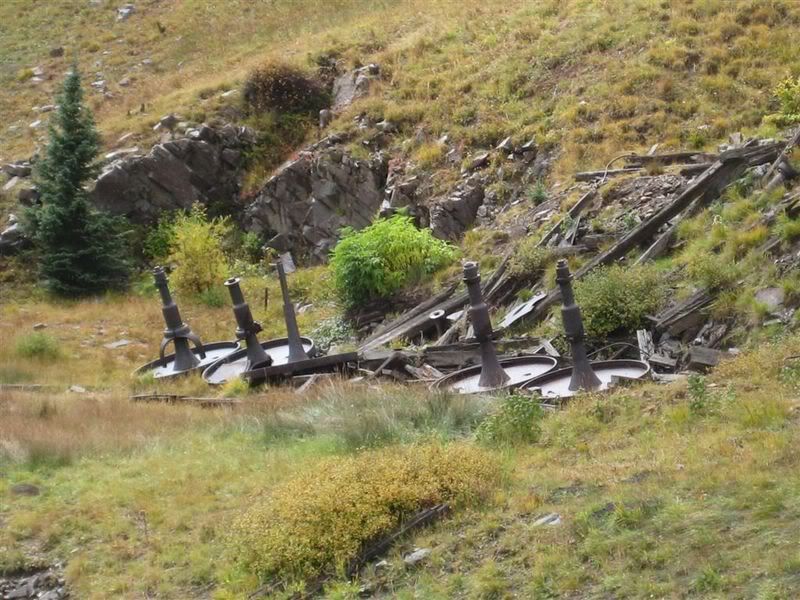 Talk about overbuilt. I wonder if our of our current day stucco two story homes would survive half as long and we don't have to deal with the extreme weather and imensely heavy snow.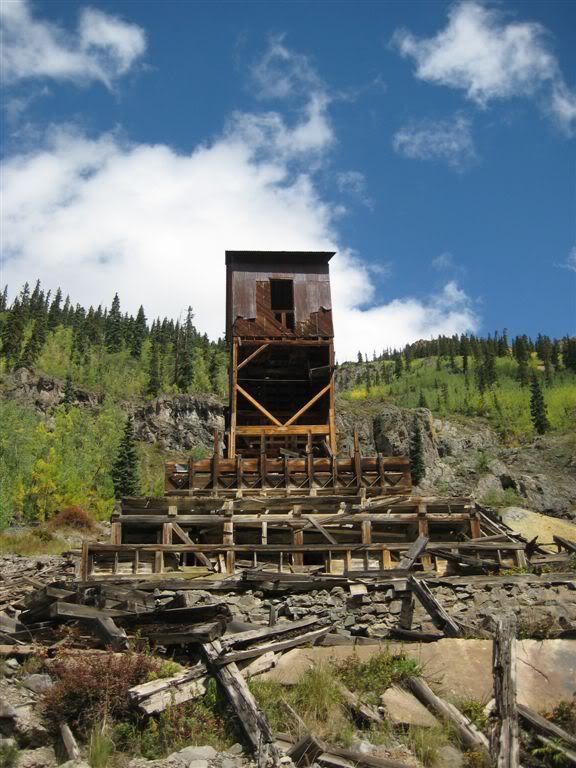 A kiln in the middle of no where.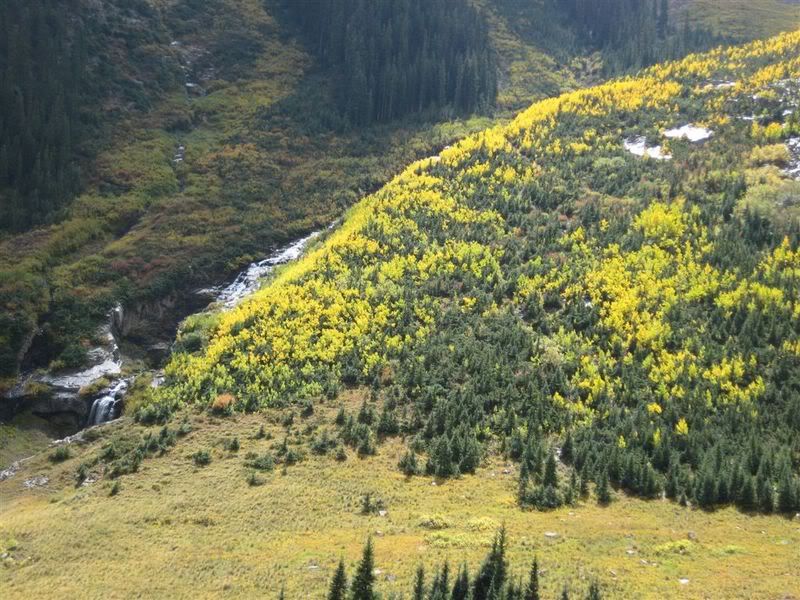 The mountains are striped with areas where avalanches have taken out trees!
This little town was so developed it was un-nerving!
They had a dam.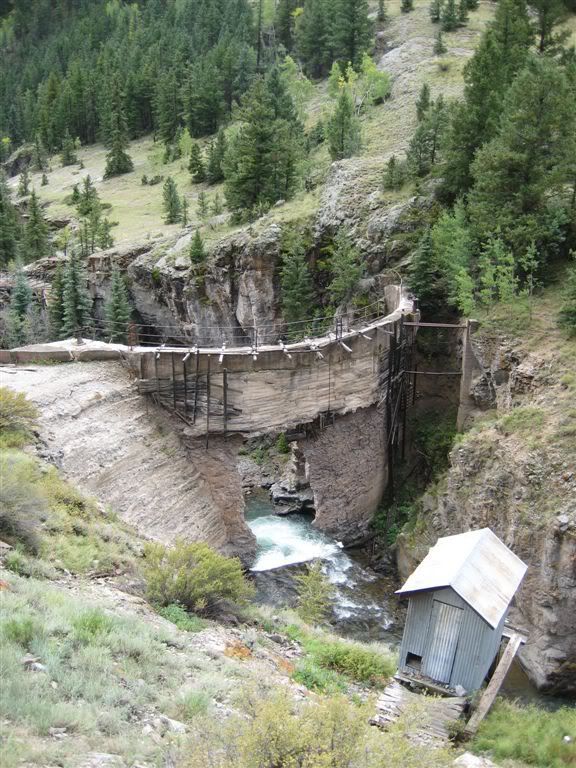 Okay, now check out the tube coming out of the upper left part of the dam. The water would rise to that level and then flow right into the level of the town where its needed. Looks like a fun water slide and it had to make the town much easier to live in!
You can see a couple sections of the "slide"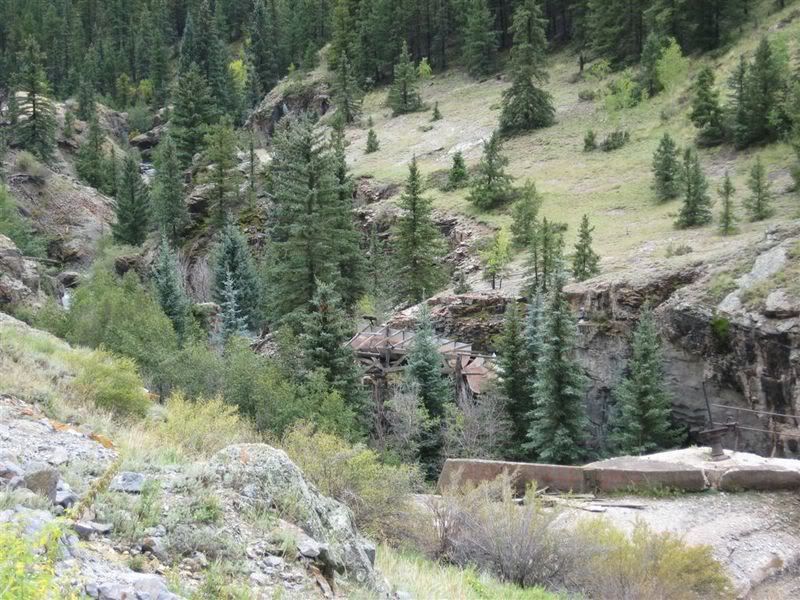 This appears to be where the slide once ended.
Bathroom on a cliff anyone?
Mobile generator? Air supply maybe?
The town of Lake is pretty cool. It has more standing homes over 100 years old than any other. They call it a living historic town.
Here is a new home where you can plant your garden on the roof.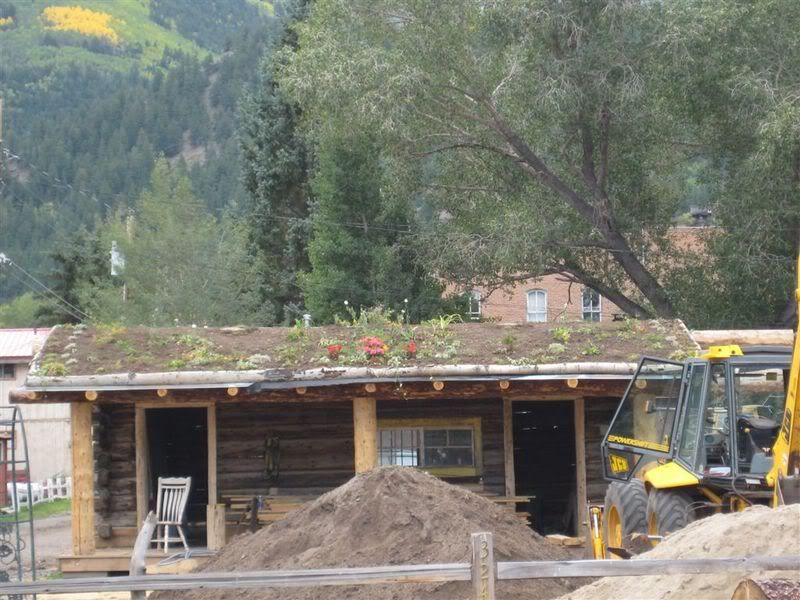 This lake is amazingly blue. Now I understand what the mean when you can buy "mineral" colored dye for a pond. Its trying to look like this!
More Devil deer!
Once we got out of Lake we started to head back on Cinnamon Pass.