I don't swear what I'd call a lot, but I needed to. I was somewhere between wanting to sleep and scream. Wait till you do Black Bear, especially in the rain and without any other trucks. You will know what I'm talking about.
This town was so peaceful it was agravating at first. Since I was the only truck to come into town down black bear that morning I was upset that no one seemed to notice. I deserved an award! haha.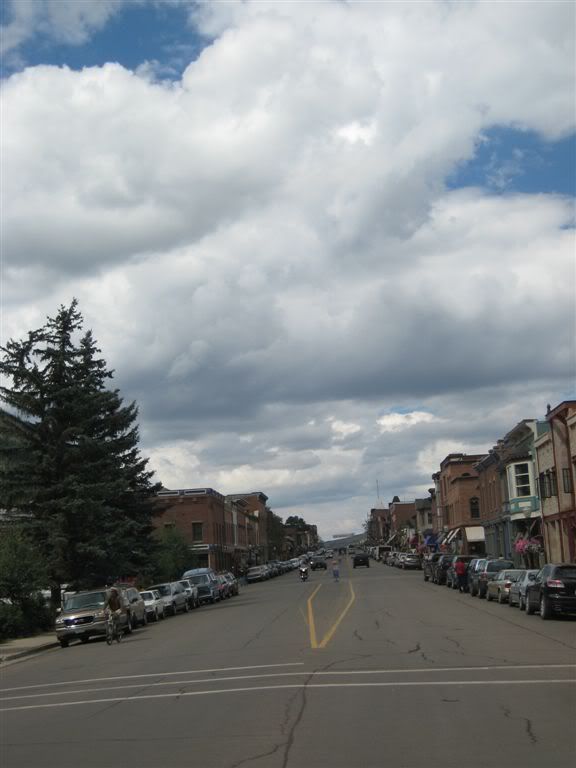 It must have been because everyone was drunk or high. The blues and brews fest was in town.
This town is so nice and quaint its hard to keep in mind that each place you see is 1 million and up. Most 3-5 down in town!!
I look a little "out there" and I was...
I don't care what anyone says. We both needed a beer after that and we were going to walk around Telluride for a few hours before doing Imogene pass anywho.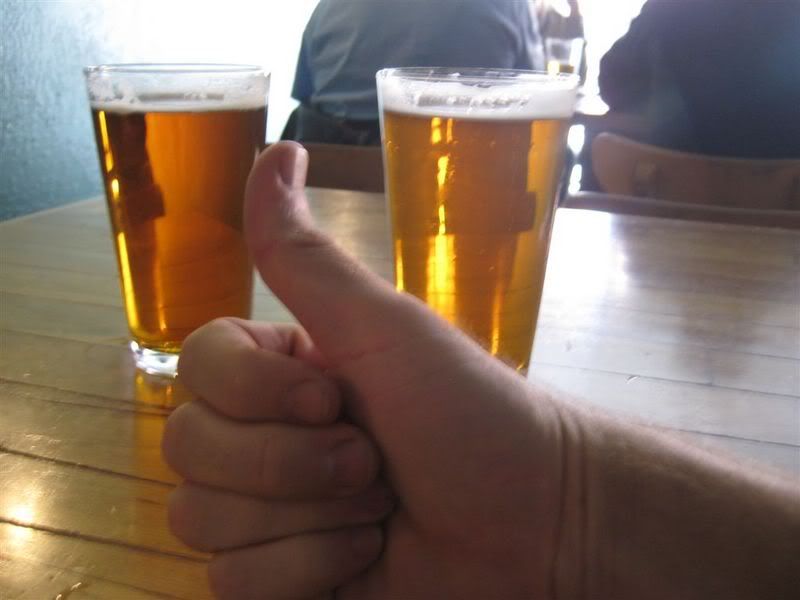 You can only see a couple of the runs on the ski mountain from town, but this resort is huge. I am planning on a short trip here this winter.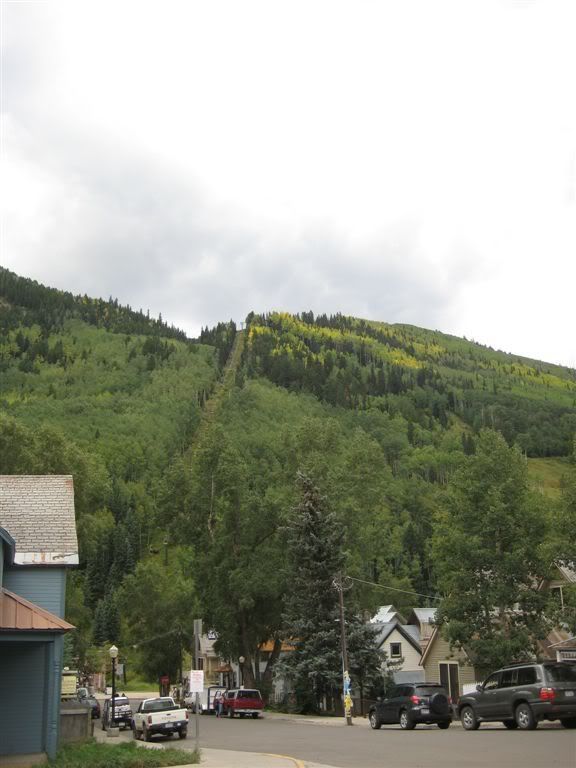 Mining history is everywhere. These crazy enterprising bastards used a converted truck on the mining rails for everything from people transport to mail.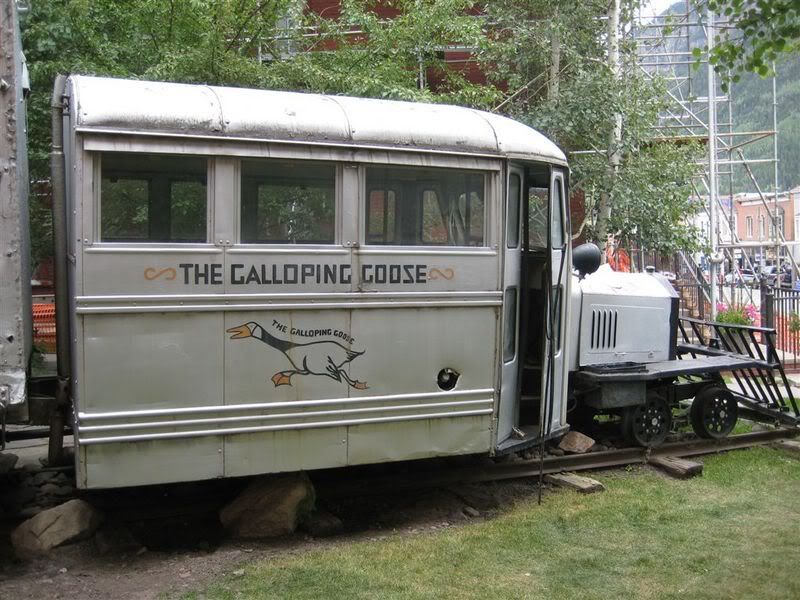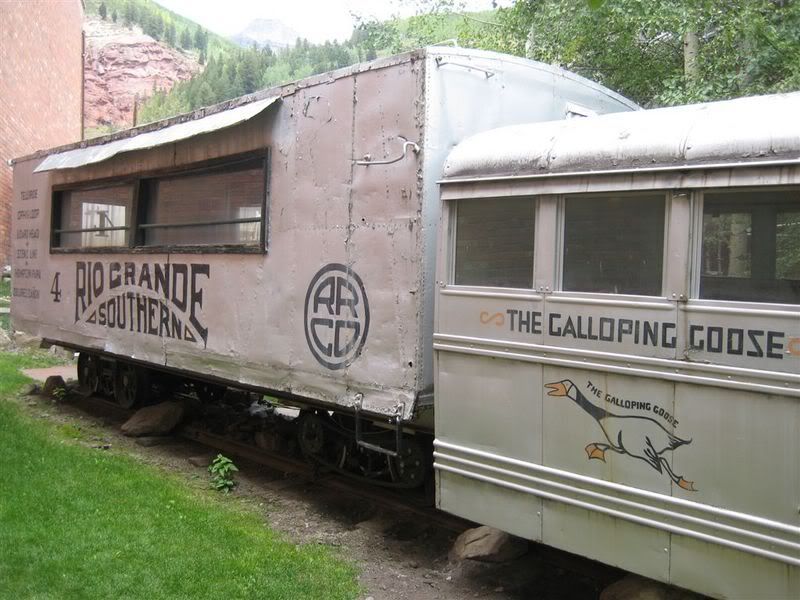 This town is great, but snootey. After walking around for a while we decided to head over imogene. The second highest drivable pass in the US.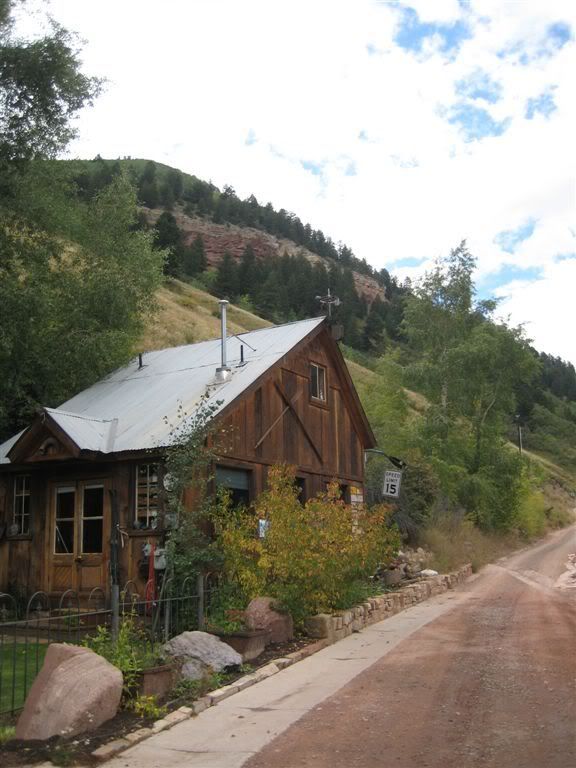 That little shack above was about 4 million........
This is the best way to get a good view of Black Bear pass. You can see the little switch backs we took down earlier.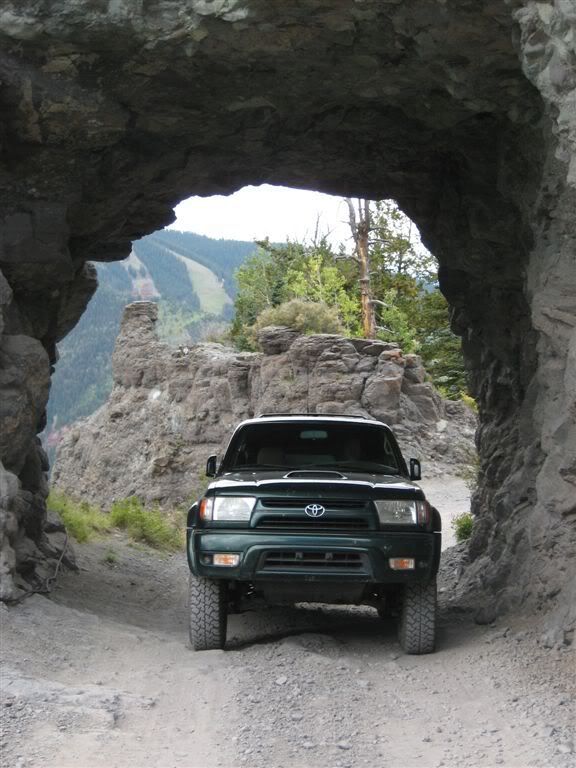 The first of many many mines. I must have seen thousands.
The road went over some sketchy drops!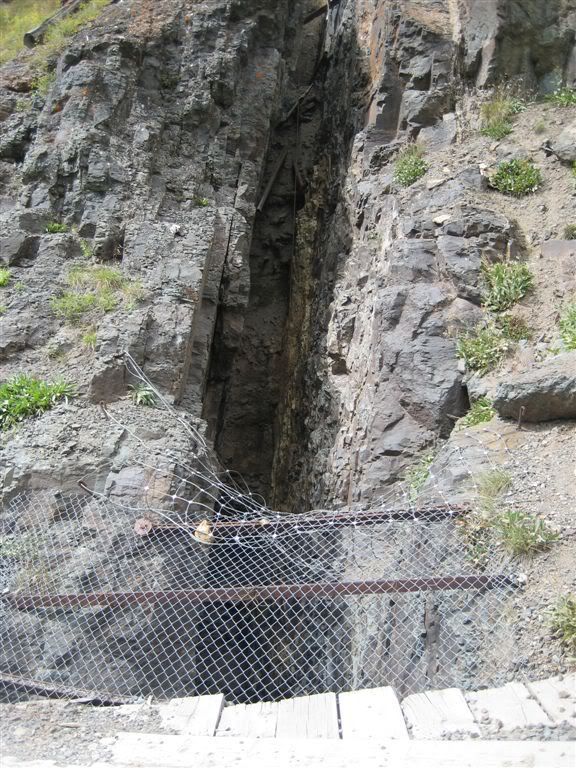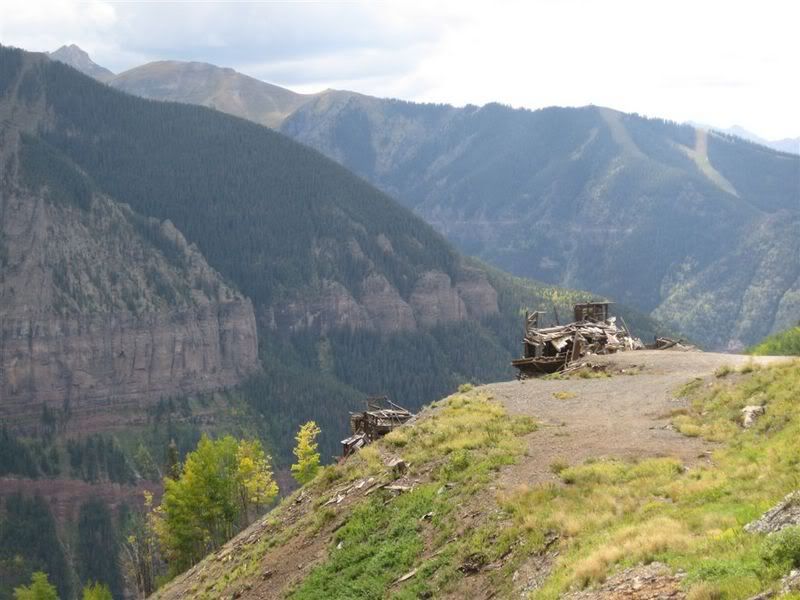 About half way up the pass was the town of Tomboy. This town looks to have been huge.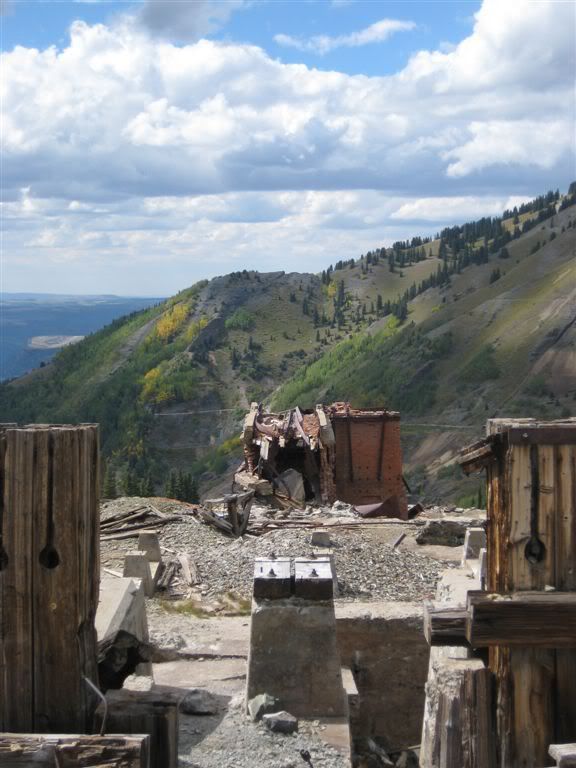 weeeeee!
The brick structure looks to have lasted the longest.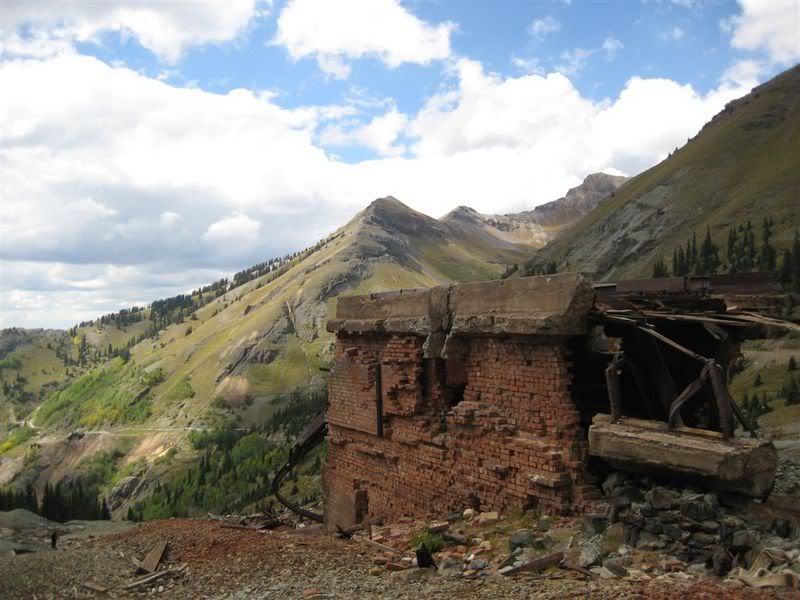 Thats the road you take up through Tomboy up to the pass.
High up on the pass
Up at the top, at least as high up as I could drive.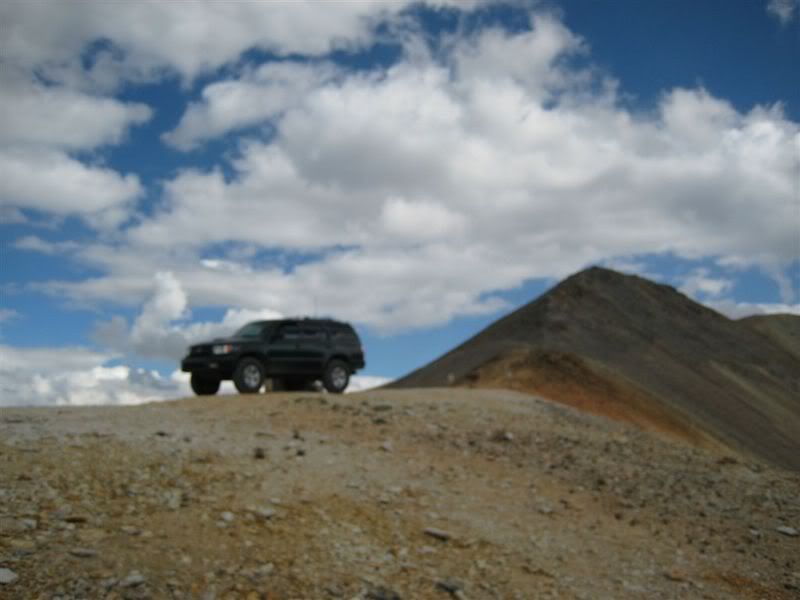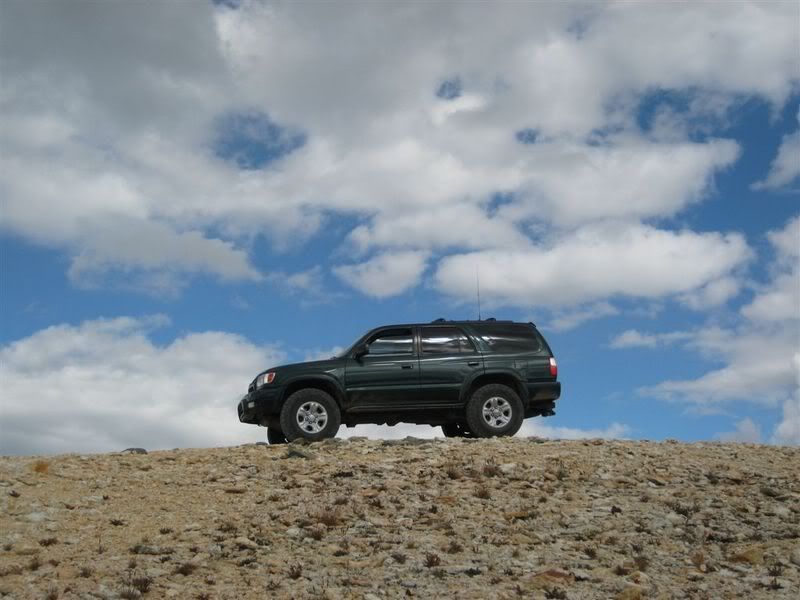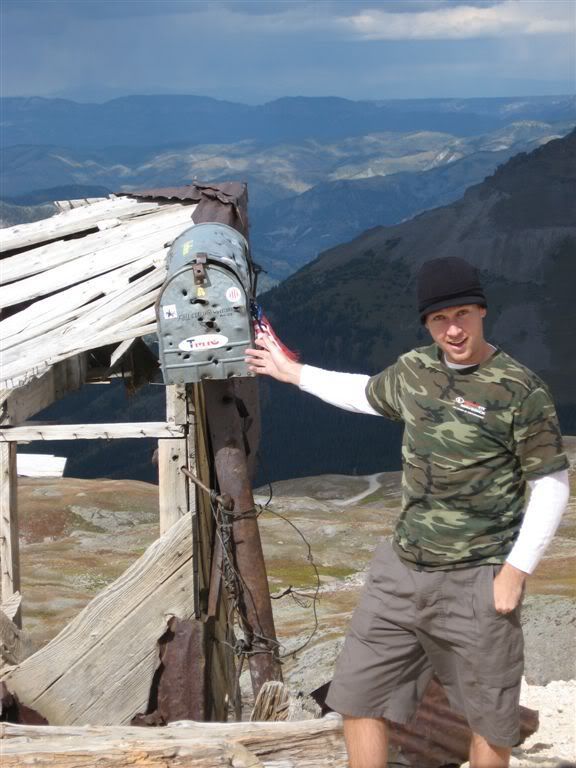 Checking the mail! Okay not really. Look but don't touch all of the mines and mine buildings. This poor guy lived up at the pass back in the day! Wait till you see the one guy who lived higher!
Yip
peyyyy
Time to head down?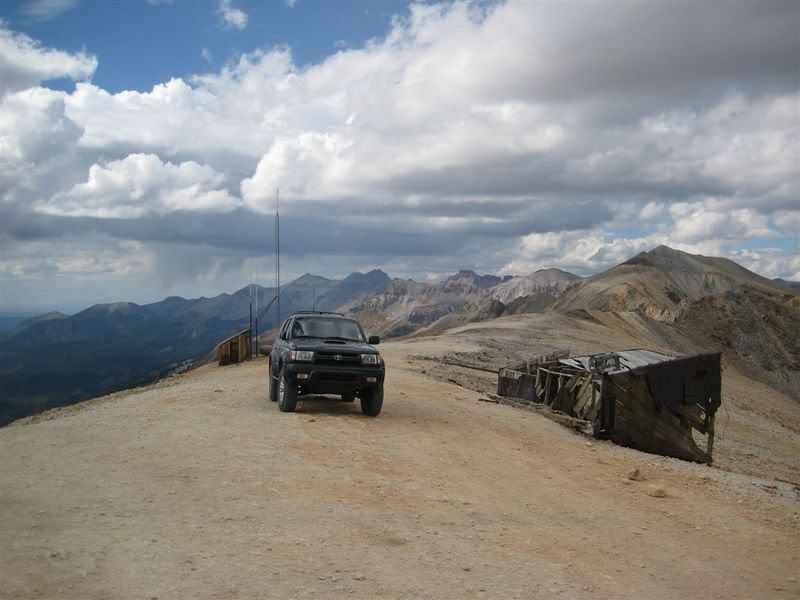 No, there was actually a guy in a rental jeep that got hypoxia and was blocking the road down so we hiked to the highest point on the mountain.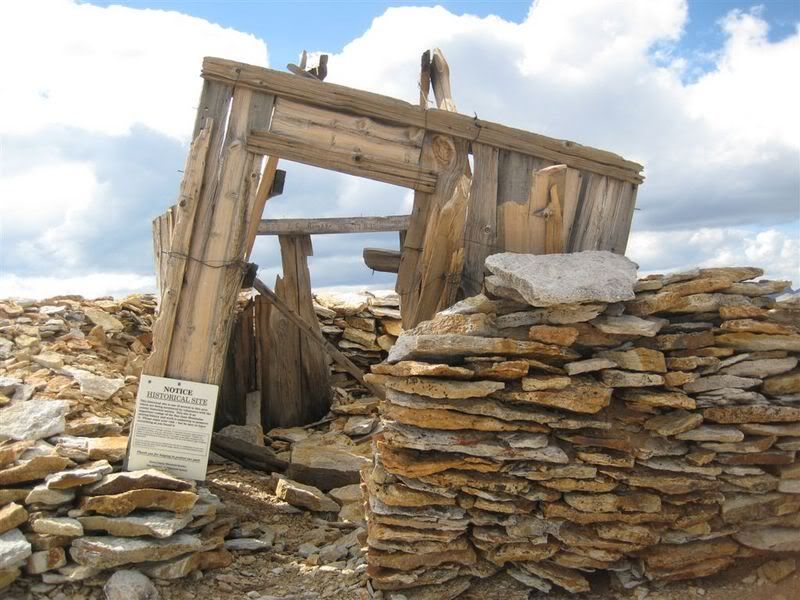 Some very old vandalism from some miner back in the day perhaps.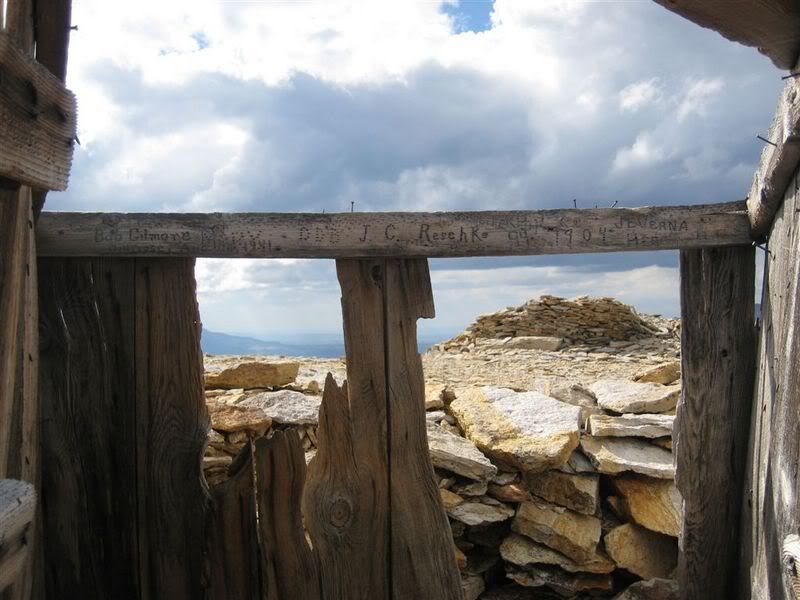 View from the tip top.
holy crap I'm high up here.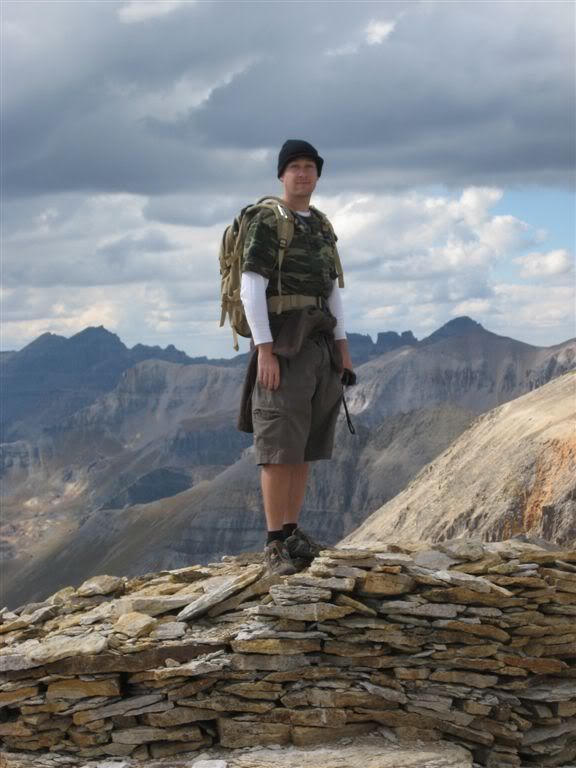 Following the jeep (the wife drove the jeep with the daughter while the father got an IV in the chevy) and cop down the mountain.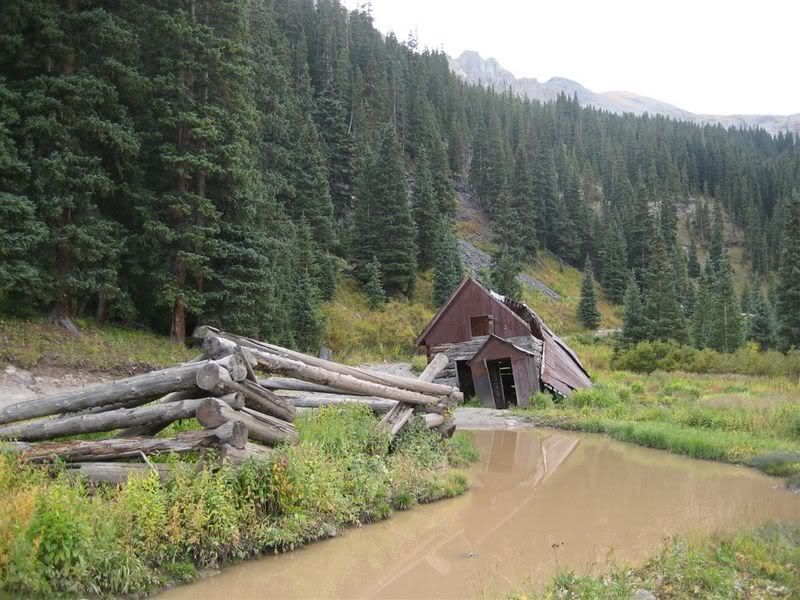 Be careful of the rabid deer. You can tell them by their devious blue eyes. Pure evil.
Yankee boy mine. The rocks on the ground near here actually had visible gold flakes in them. Amazing!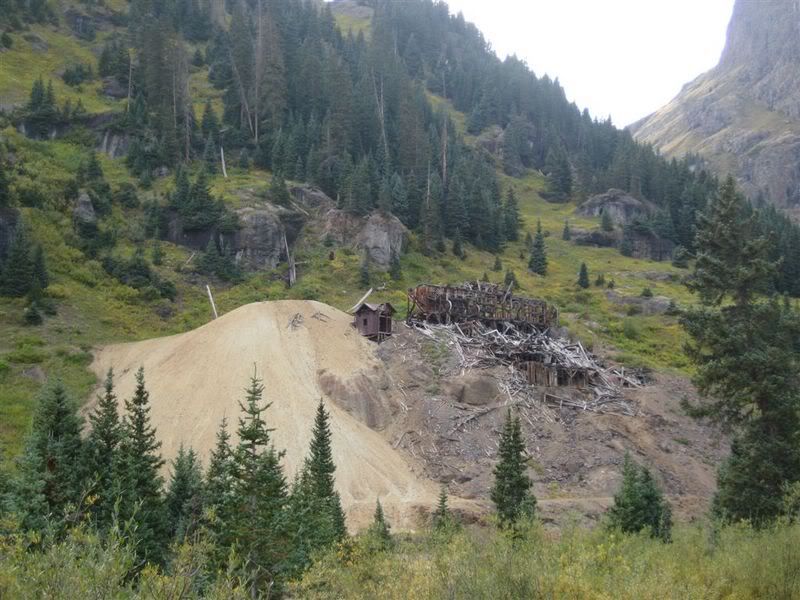 Up at the top of Yankee boy basin you get to a difficult and steep trail that leads up to a beautiful lake.
At the top of yankee boy trail. We met some locals that were getting ready to summit one of the 14ers (peaks over 14,000 feet) from this point. I would love to try that.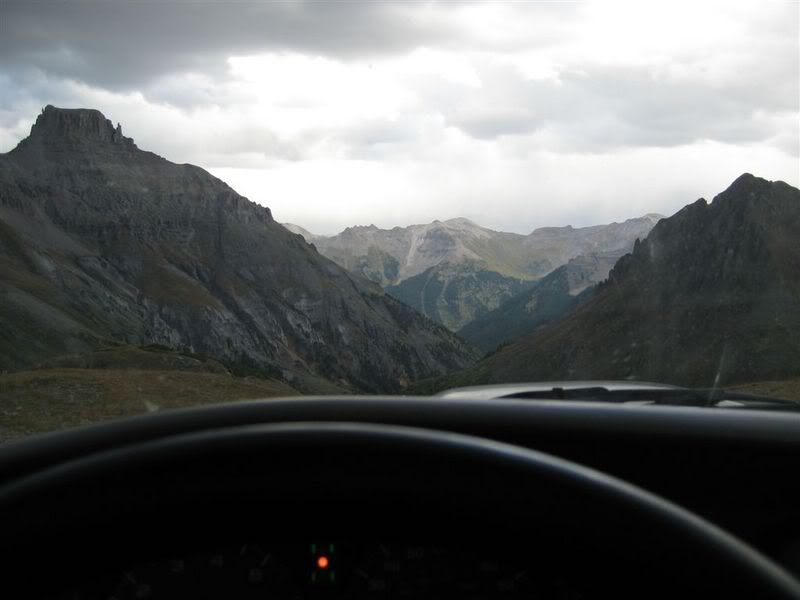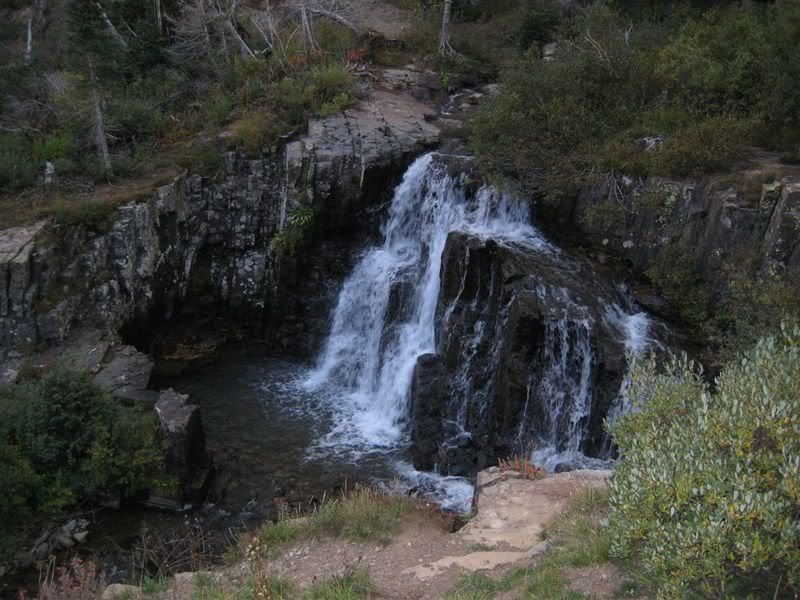 hmmm. I'm thirsty and I feel so at home... Hmmmm. Oh yah, thats because this is twin falls. You know the water falls on every can or bottle of coors light AKA Colorado Coolaide. Yep, these are them.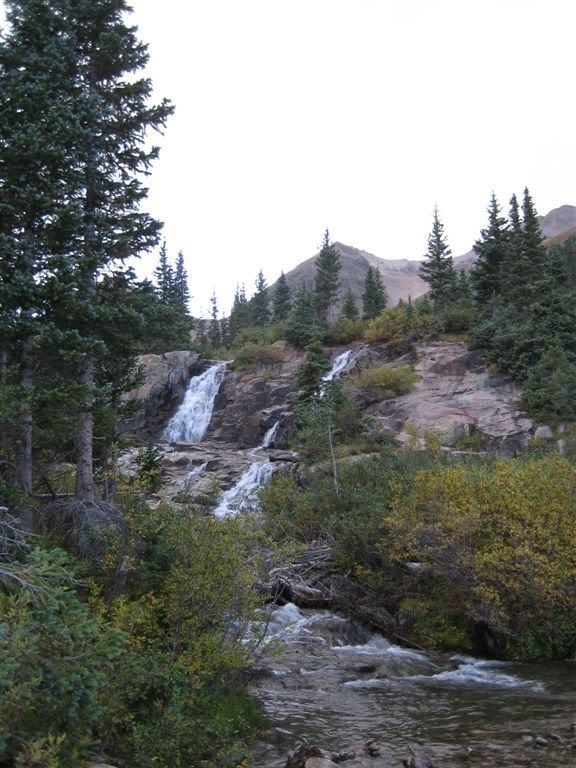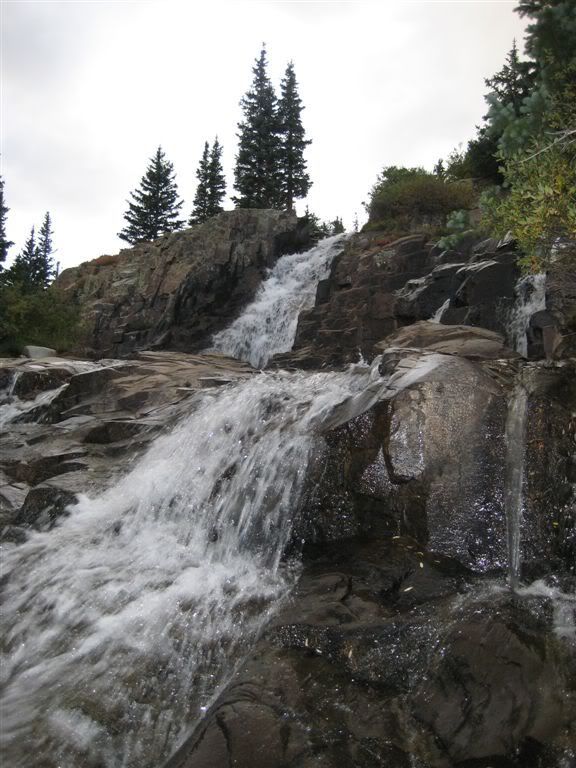 We headed back to the Yankee boy mine where there were some legal places to camp and settled in for the night.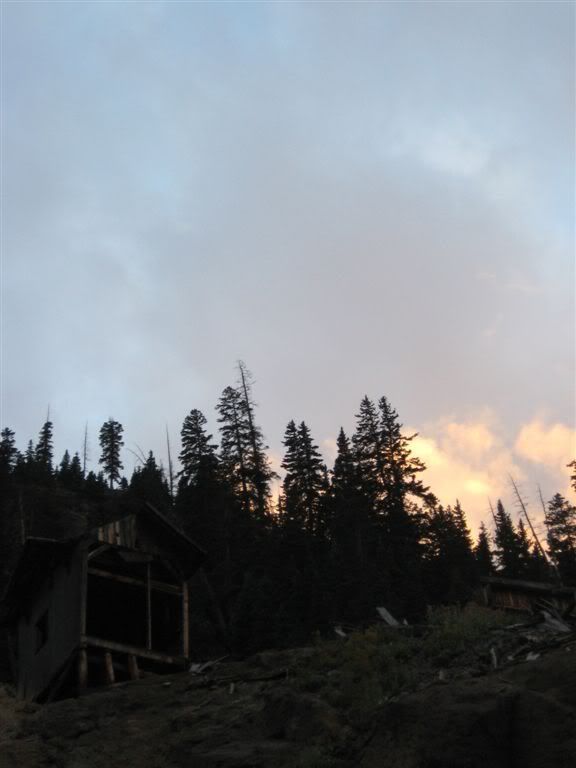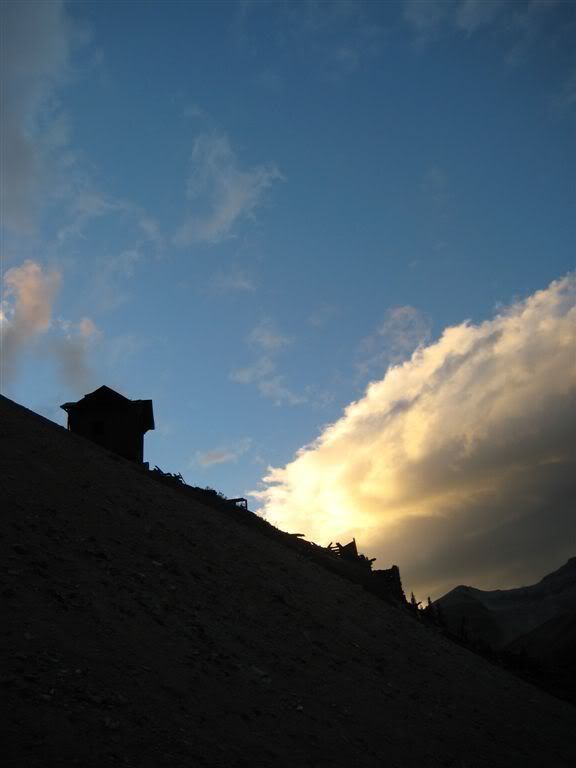 Good night!