This trial would be fun on a dirt bike, a Rhino, or even dare I say a suzuki Samurai. After its all said and done two times now. Its actuall a blast in a bigger truck too. Each time you are filled with excitement and disbelief that you made it with all required layers of paint still on your vehicle.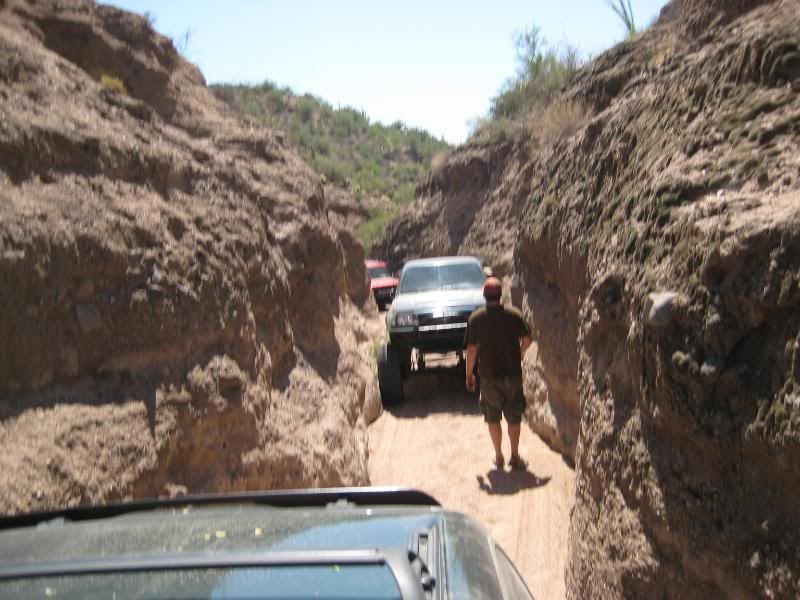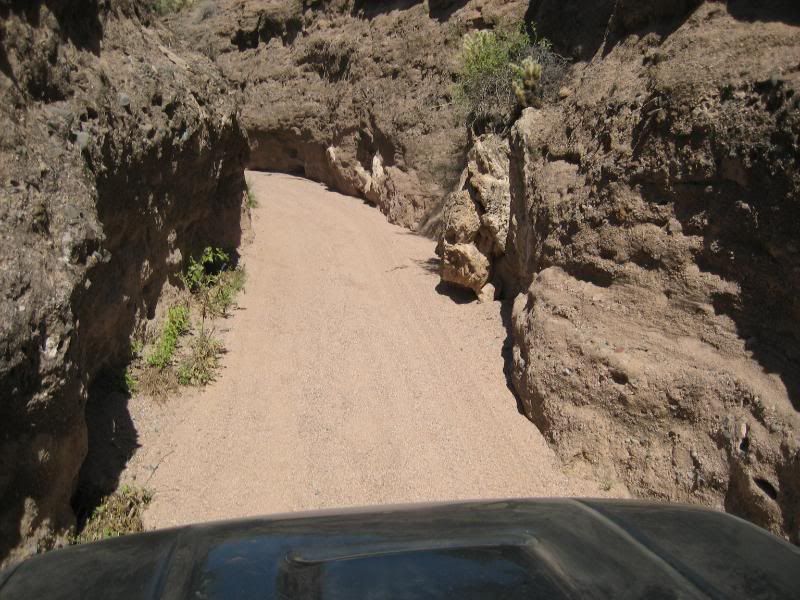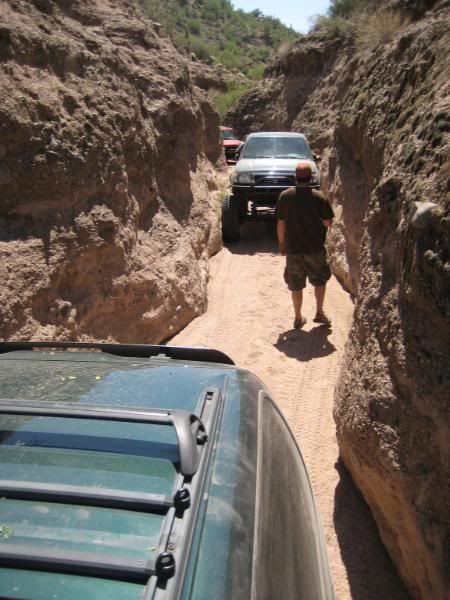 What was tight for my little 4runner was more than tight for the Taco. It literally climbed the walls!
You can actually hear the tires turning on the rock walls...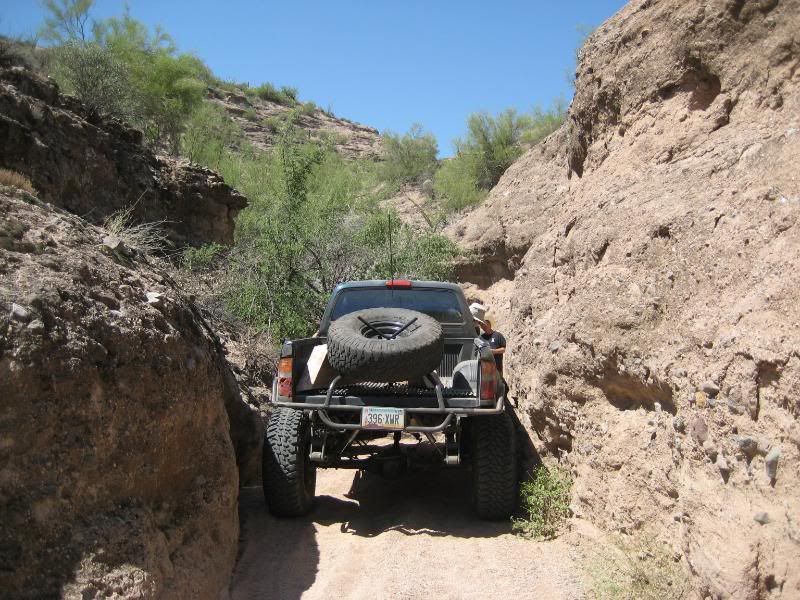 A large root was dislodged by the tacoma and it decided to say hello to the rovers blinker, front fender and especially his driver door... Yikes! After an axle and saw, we were moving again...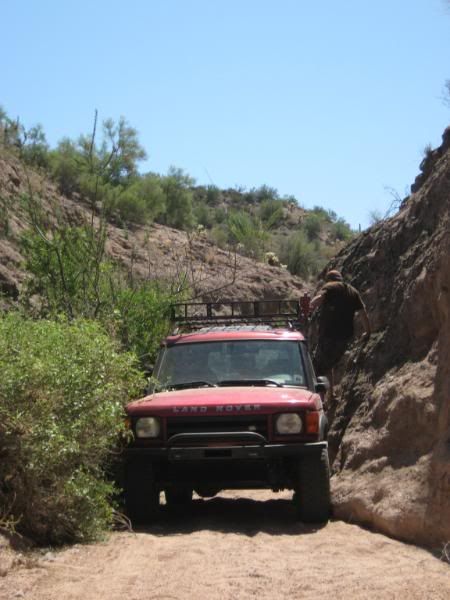 After we were through and not sweating it anymore it was a gorgeous little canyon...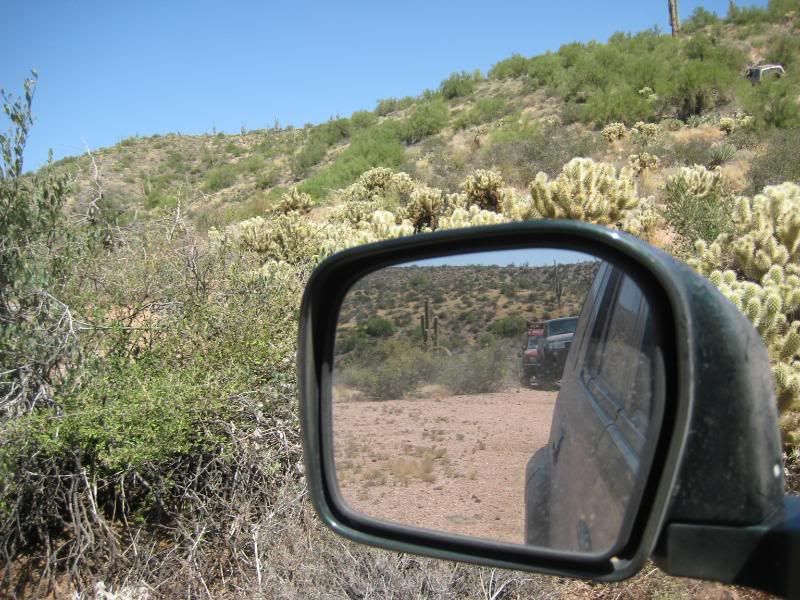 This area is amazing! We are only 15 minutes (assuming you take the easy way and not the skinny canyon...) from malls, million dollar houses and freeways...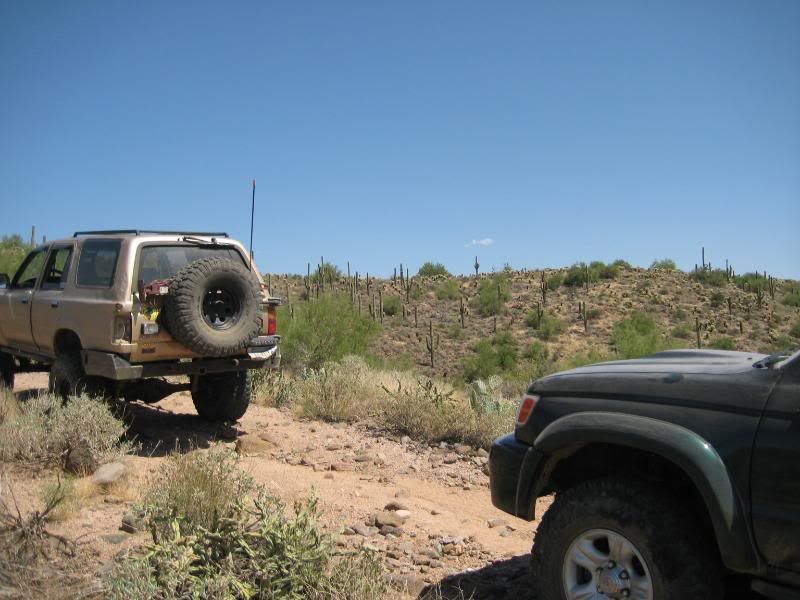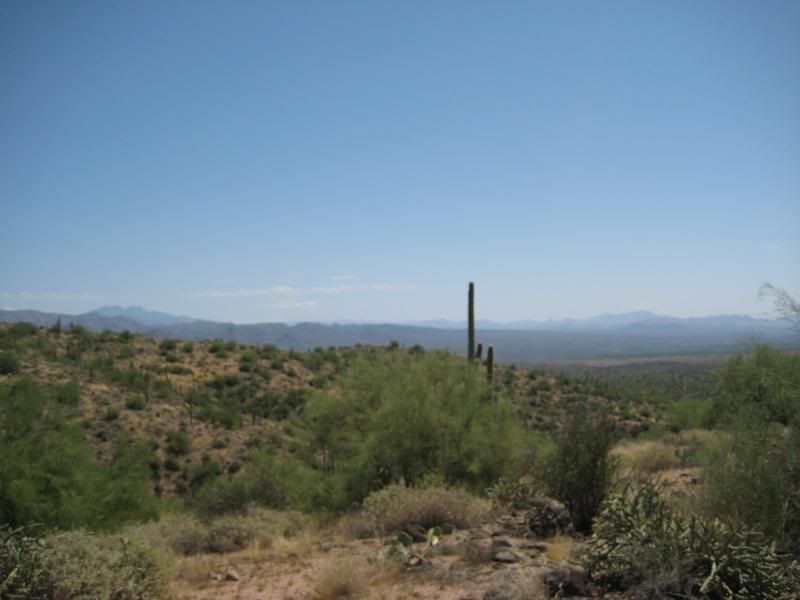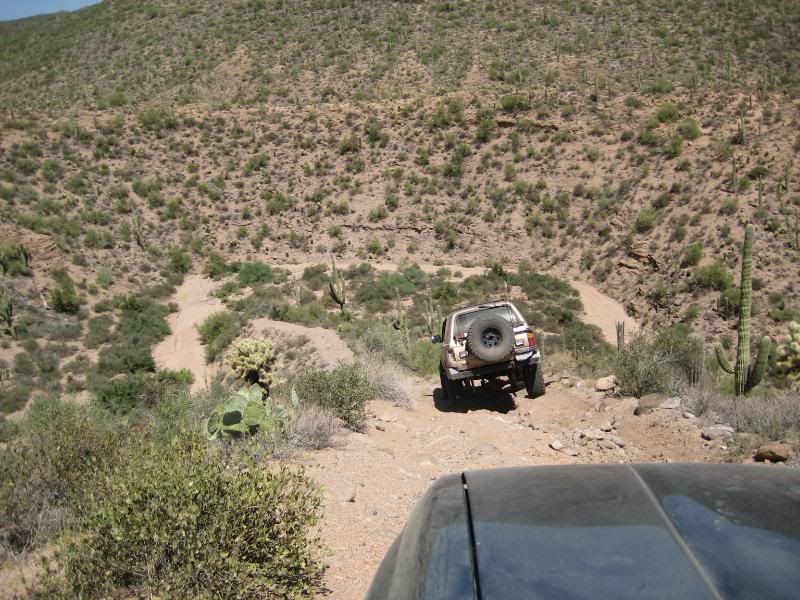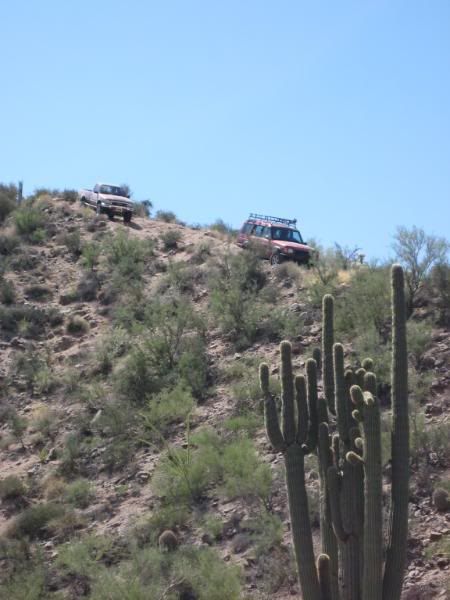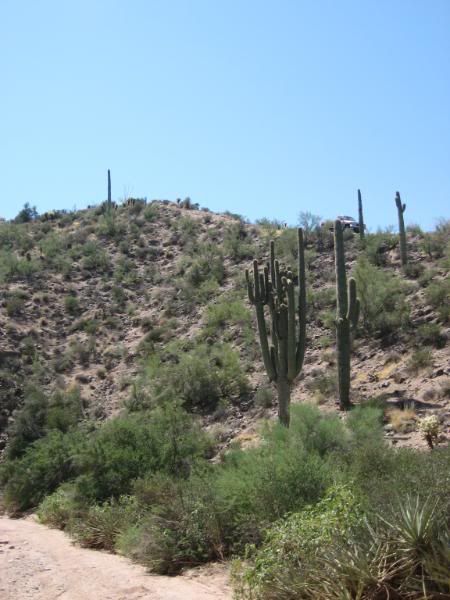 We stopped for lunch and hiked a little canyon.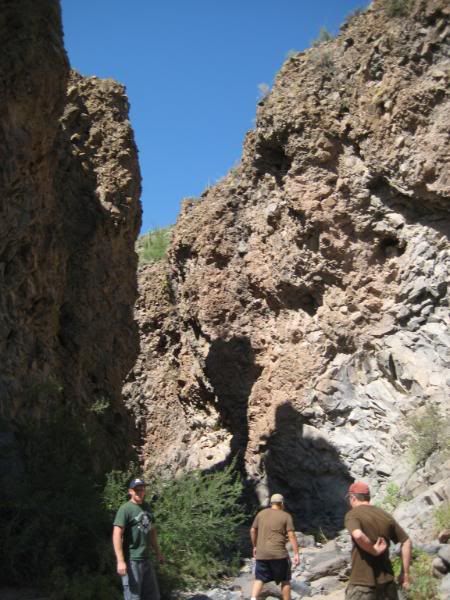 And then back to trying to wreck our trucks,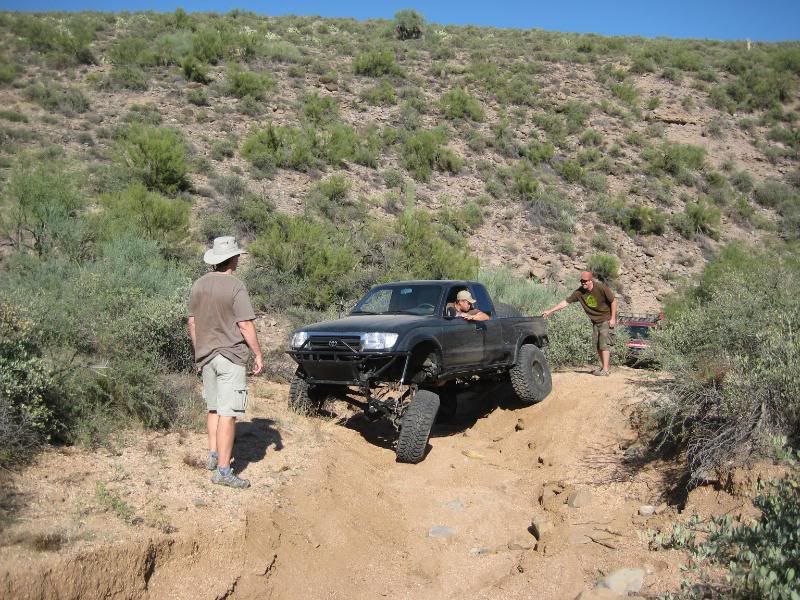 Okay....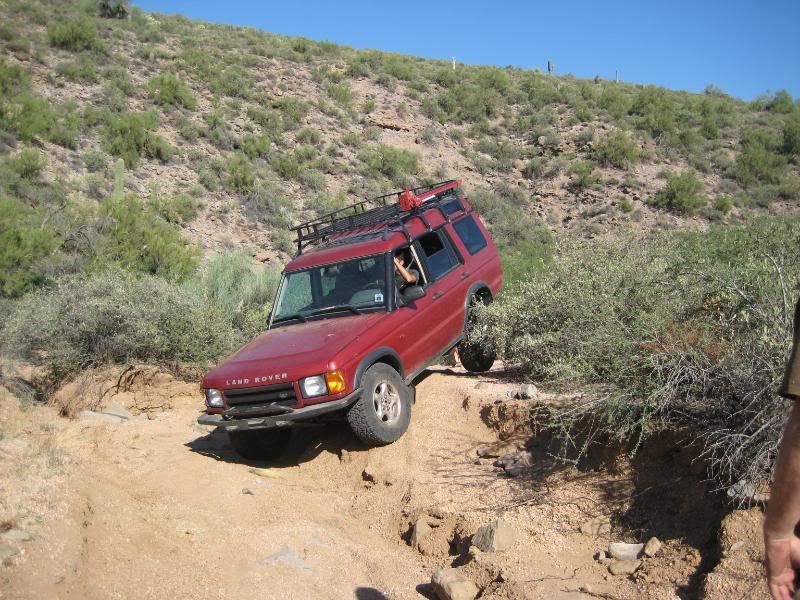 Not okay!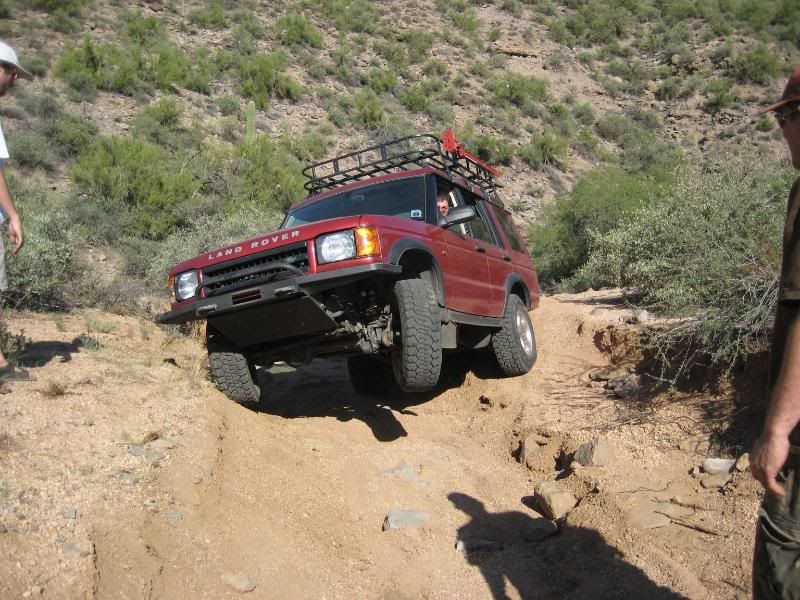 Hmmm. This truck is a hero. 28 inch tires and stock height. Its a testiment to toyota... and arb lockers, and sliders, and a good rear bumper, and nice skidplates, and great driving!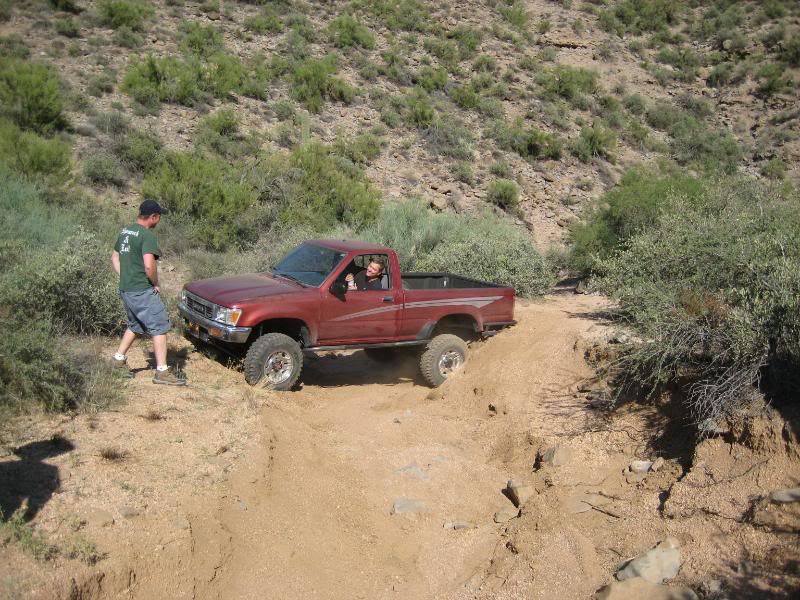 YES, his right rear is not touching and his left rear is just spinning shooting up dirt.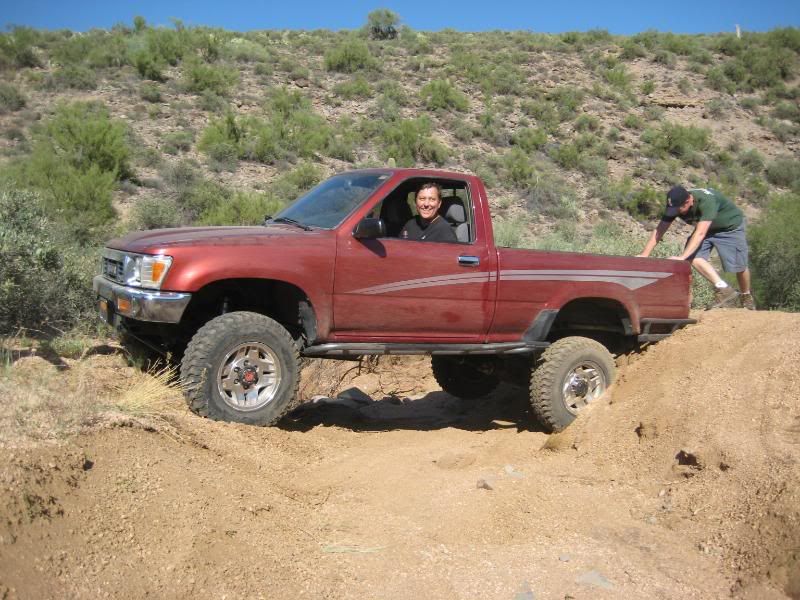 Engage the front lockers and it pull itself right out and on its way. amazing!
So Dani I'm really excited I got these new sliders, but I never seem to need to use them...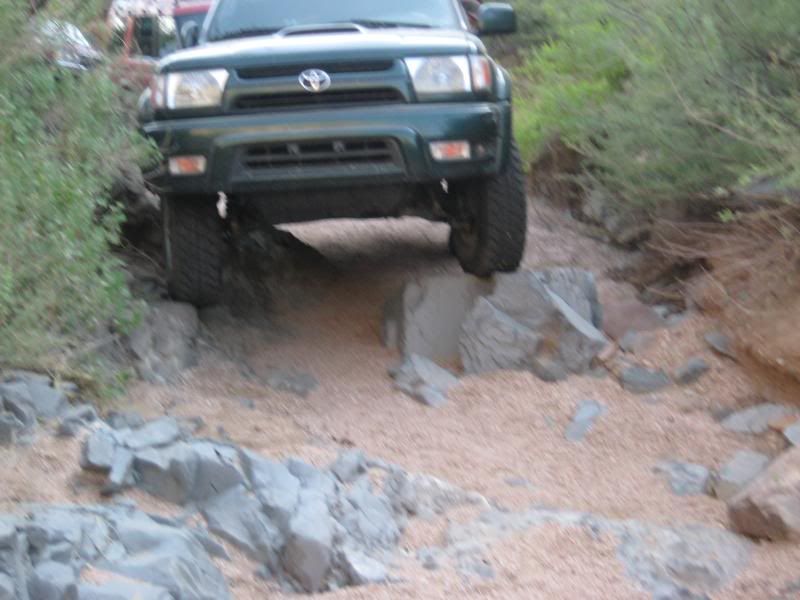 BAM!!
Ohh.... That was scary, but man they worked!
Name that tune. Its what real offroaders all listen to!
Another close call!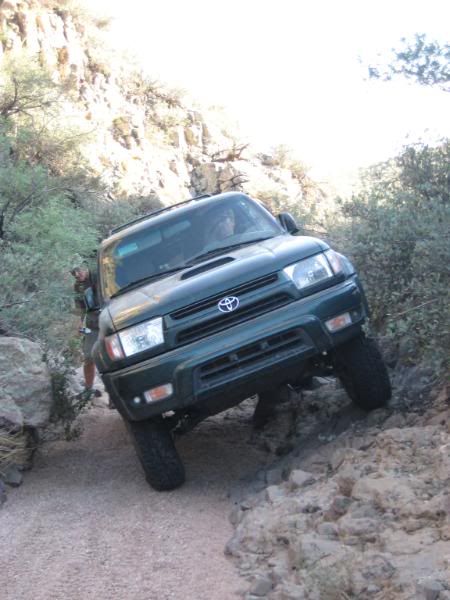 Talk about
a wonderful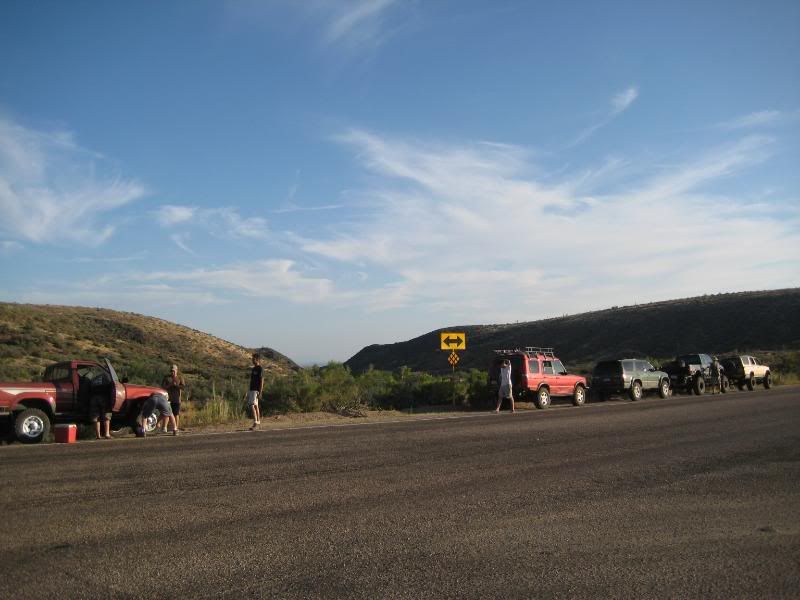 DAY!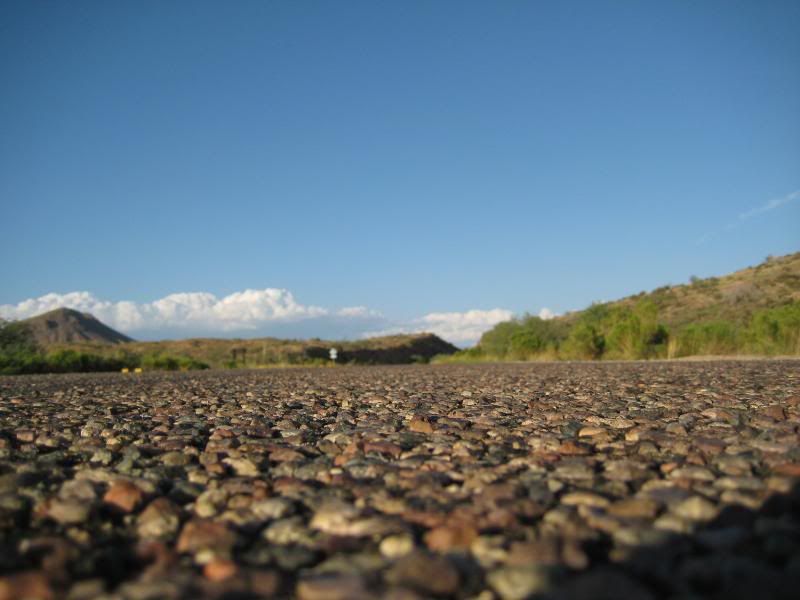 Thanks Steve and everyone else for all of the spotting help etc etc etc!