Here are a few pics from the Dreamy Draw area.
This is above and beyond trail 100. Much more difficult, but a lot more interesting. You don't need to be an expert to try these trails, just willing to hike a bike if you aren't able to ride sections.
Climbing up up and up!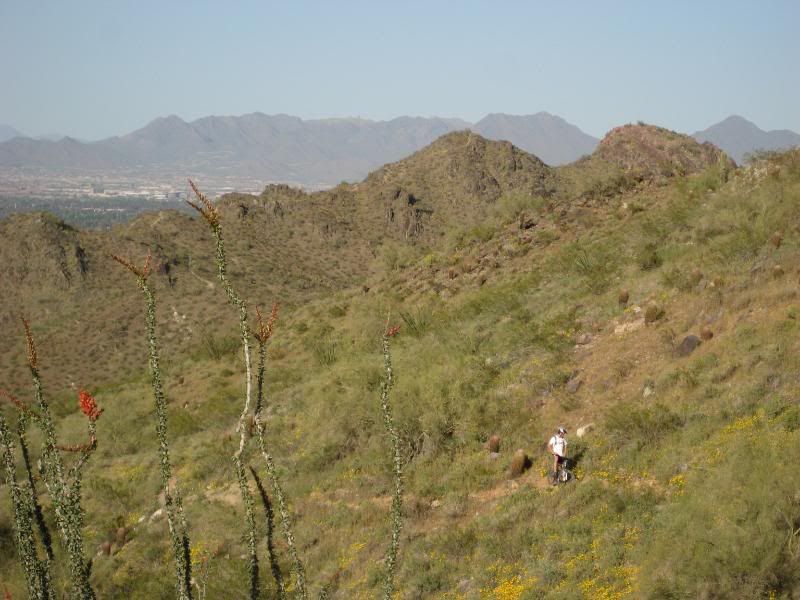 Some lucky guy headed DOWN!
This is why its worth riding up hill so much! You get up away from most people and you get great views. This is up near the top of Squaw or Piestewa Peak.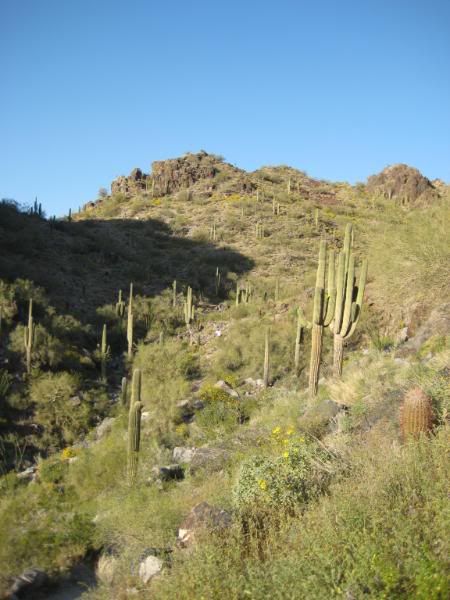 If you look really closely you can see the trail and my buddy Brandt being cool about me taking him on this helacious trail!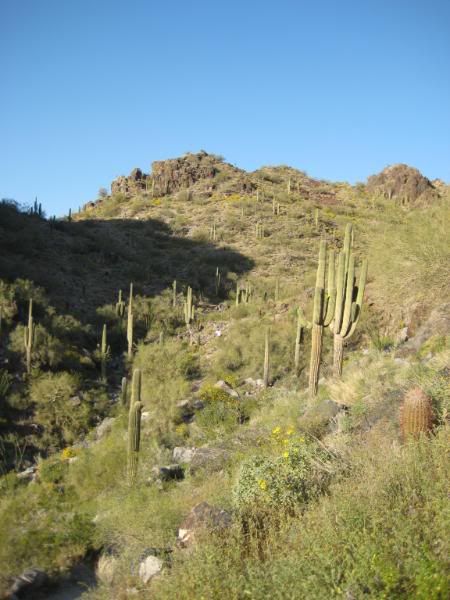 The trail pops up and to the right sharply. Overconfidence can be painful.
I almost made it.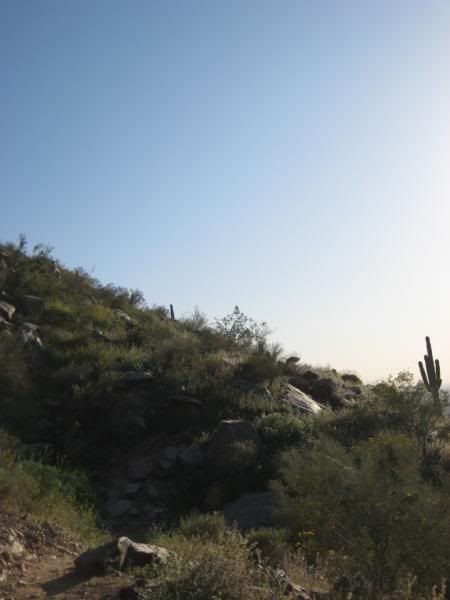 These Chutes down the mountain are a lot of fun!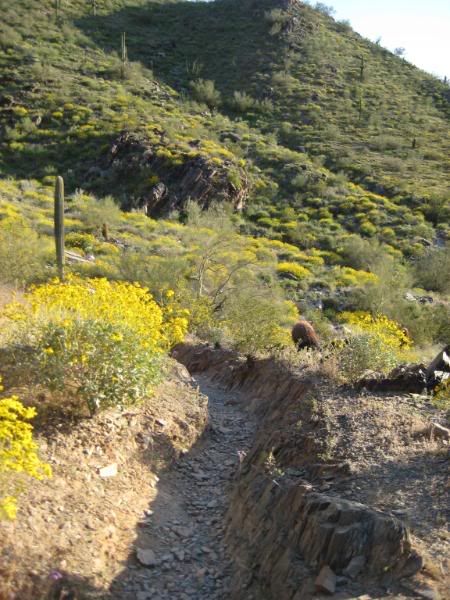 After desceding what some bikers call the Abyss there is a stone house. No idea how old it is, but its pretty cool to see.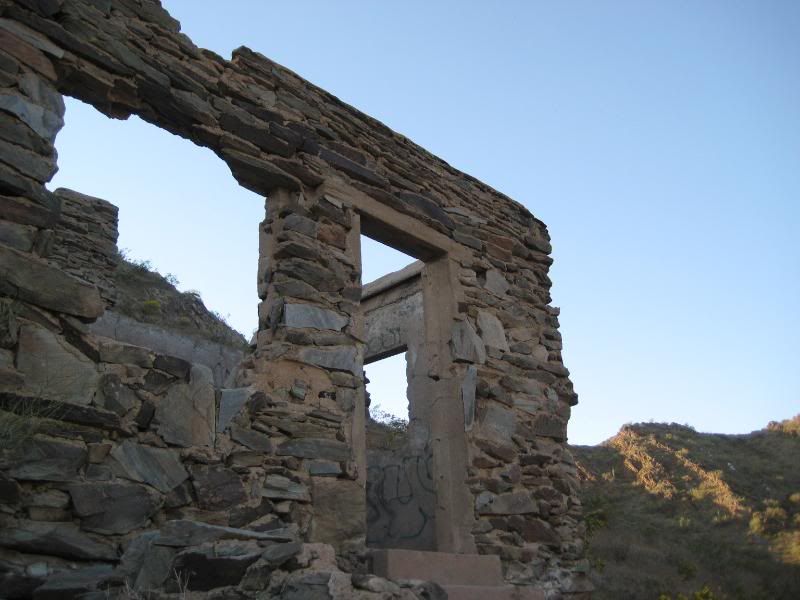 Thats what we came down. Lots of fun!