We were just itching to use our Roof Top Tent so we headed up the Beeline highway (HW 87) North East of Phoenix to do some exploring. We went just past the "town" (a couple buildings) of Sunflower and took the next right turn off the highway.
It is amazing to me how beautiful Arizona can be just driving a long the highway. I was a bit amazed so I took a couple of pics through the windshield.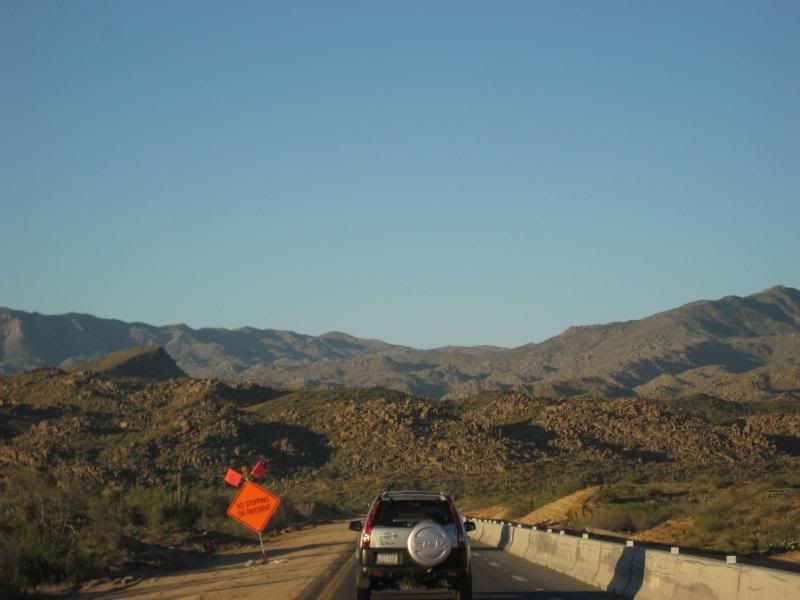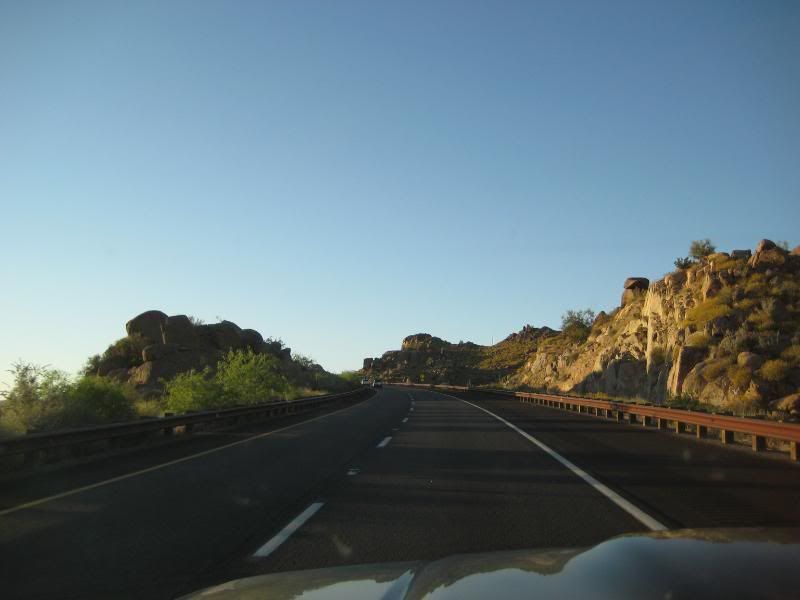 It was barely a trail on my map and GPS. A friendly fellow on a quad told us it was ROUGH!
He said we "might" make it up.
That was was as good as a challenge as far as my little brain was concerned. We headed up the road. It was SLOW going although not a difficult trail. It was just too rough to go over 5 MPH maximum. It was like someone had placed bowling balls on the whole trail. We could tell from the grass growing on the trail that it was seldom used.
We could see a small waterfall down in a canyon and decided that we should set up camp as the sun was fading.
This was the second time we've used the Roof Top Tent (RTT). Its mostly self evident and we had it up quickly. There was one thing I was NOT expecting... Mosquitos! We don't have them too often in Arizona thankfully. I hate those suckers. We sprayed ourselves in the stinky bug spray and got into the security of our RTT!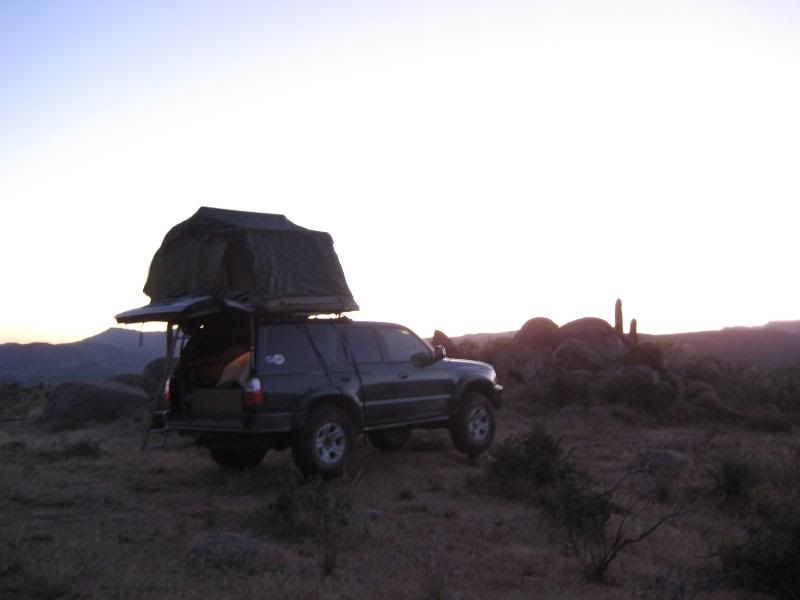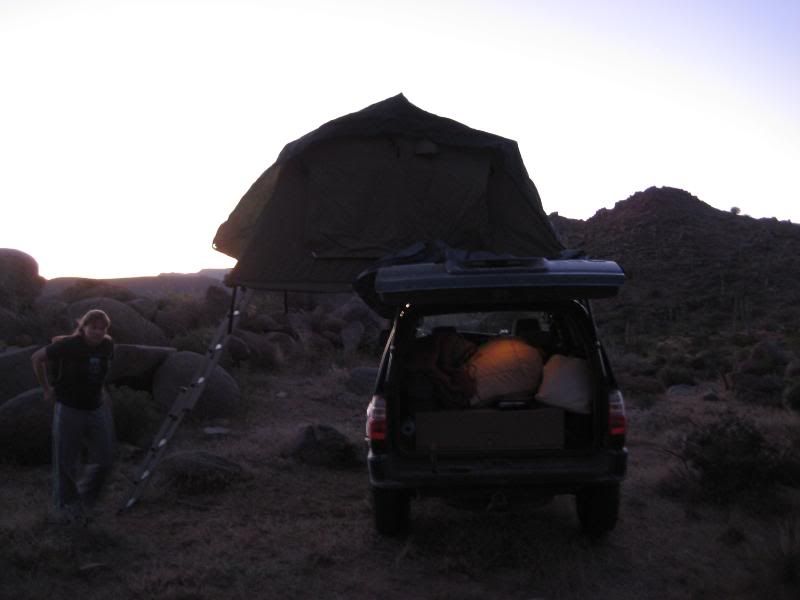 Despite the bugs it was an amazing sunset!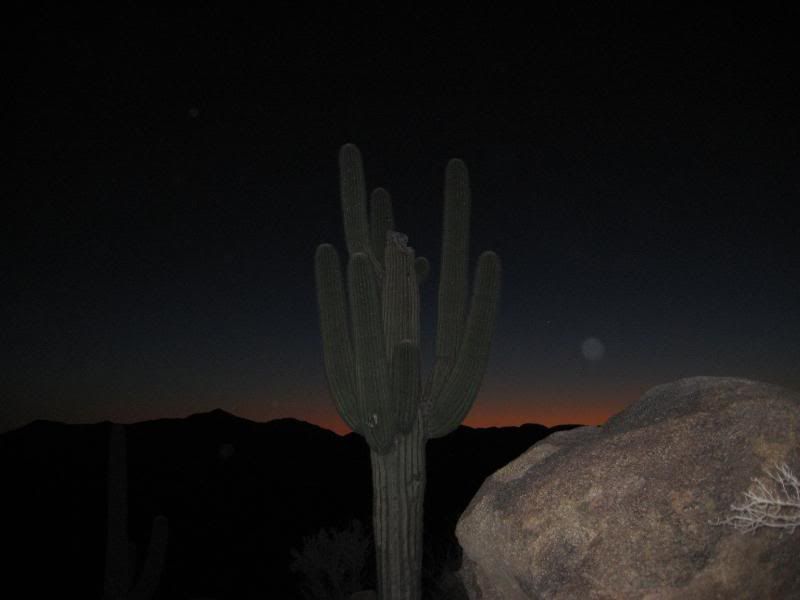 Bugs on the outside, US on the inside!
Not being used to having a RTT I chose a POOR location to set up camp. The wind was fierce all night and I was worried about the RTT's strength! Despite my worrying, it held up great. No issues whatsoever. I didn't get much sleep as I worried and listened to the howling wind, but I think I'll sleep much better next time. Its nice to know it can handle it and I'll choose a smarter location next time!
The next day was beautiful.
The flowers were blooming and we decided to see where the road we were on went. The fellow we spoke to the day before mentioned that he had never made it, but the road was supposed to go over the top...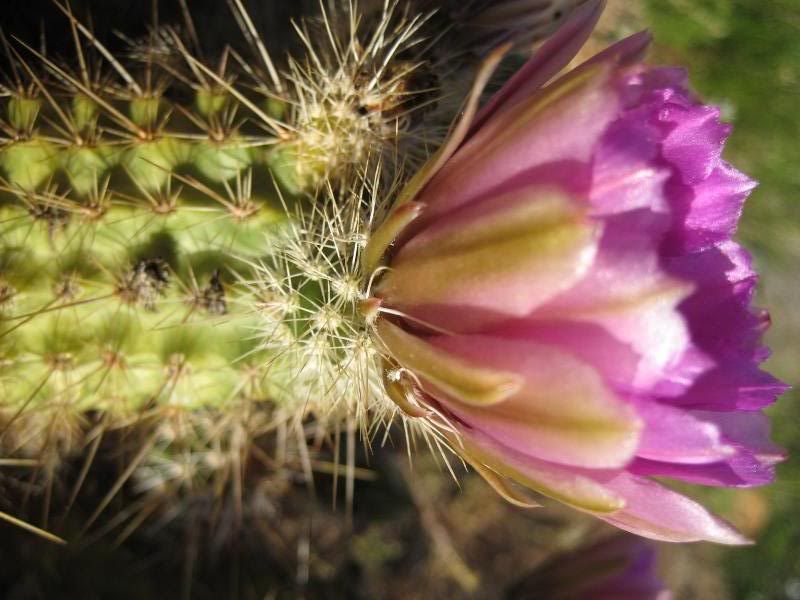 The weather was great and the trail got progressively more difficult.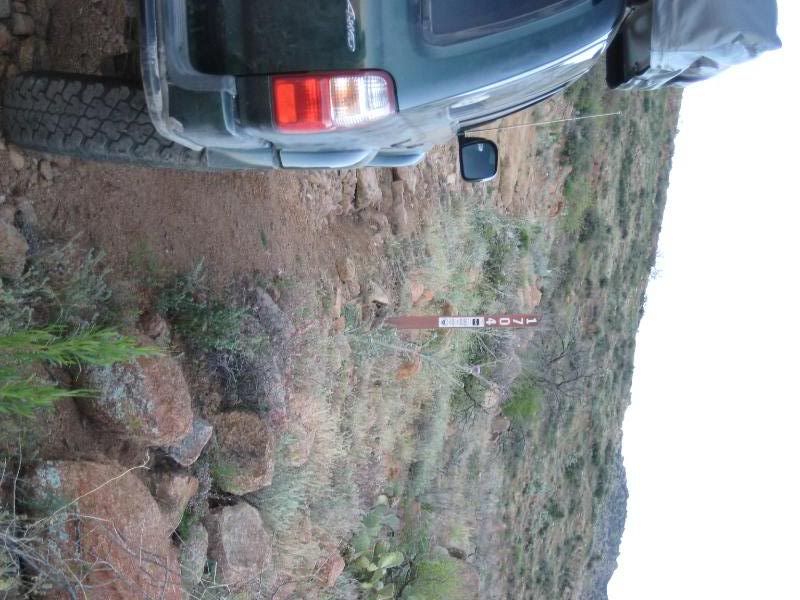 I used my rear locker on a couple of off camber spots mostly due to washouts.
We reached what appeard to be the end of the road. To the left was some barb wire and a spring with an old cement trough a rancher had made.
To the right was the remnants of a road. If I were on my mountain bike or dirt bike I'd explore it, but not with the width and weight of the 4runner. So, this road may or may not go over the top of this group of mountains. Who knows!
My ExPo sticker got a good pin-striping workout: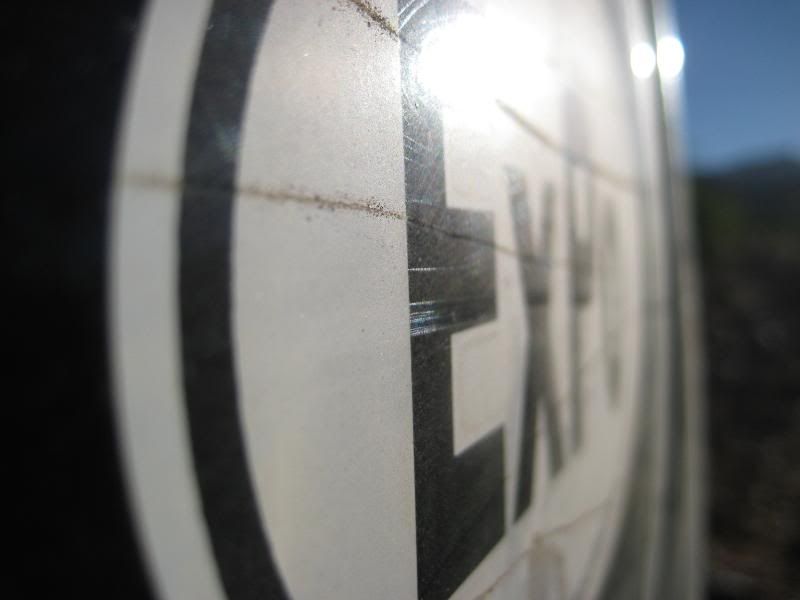 We turned around and made our way... SLOWLY down the road. We enjoyed the morning and drove home in no rush.
We slept well, very well, when we got home. :)
Tim