I was supposed to be headed to Tahoe for an old friends Bachelor party this weekend. Due to another friend passing away I decided to stay in town to attend some get togethers with friends remembering him. I also wasn't too excited to get on a plane since thats how he passed.
On the up side I got a call from my friend Brent. I totally forgot he was coming to Phoenix for a short course offroad race. We don't often do these, but they can be fun.
We packed up the 4runner and went down to Firebird Raceway to camp over night in the pits.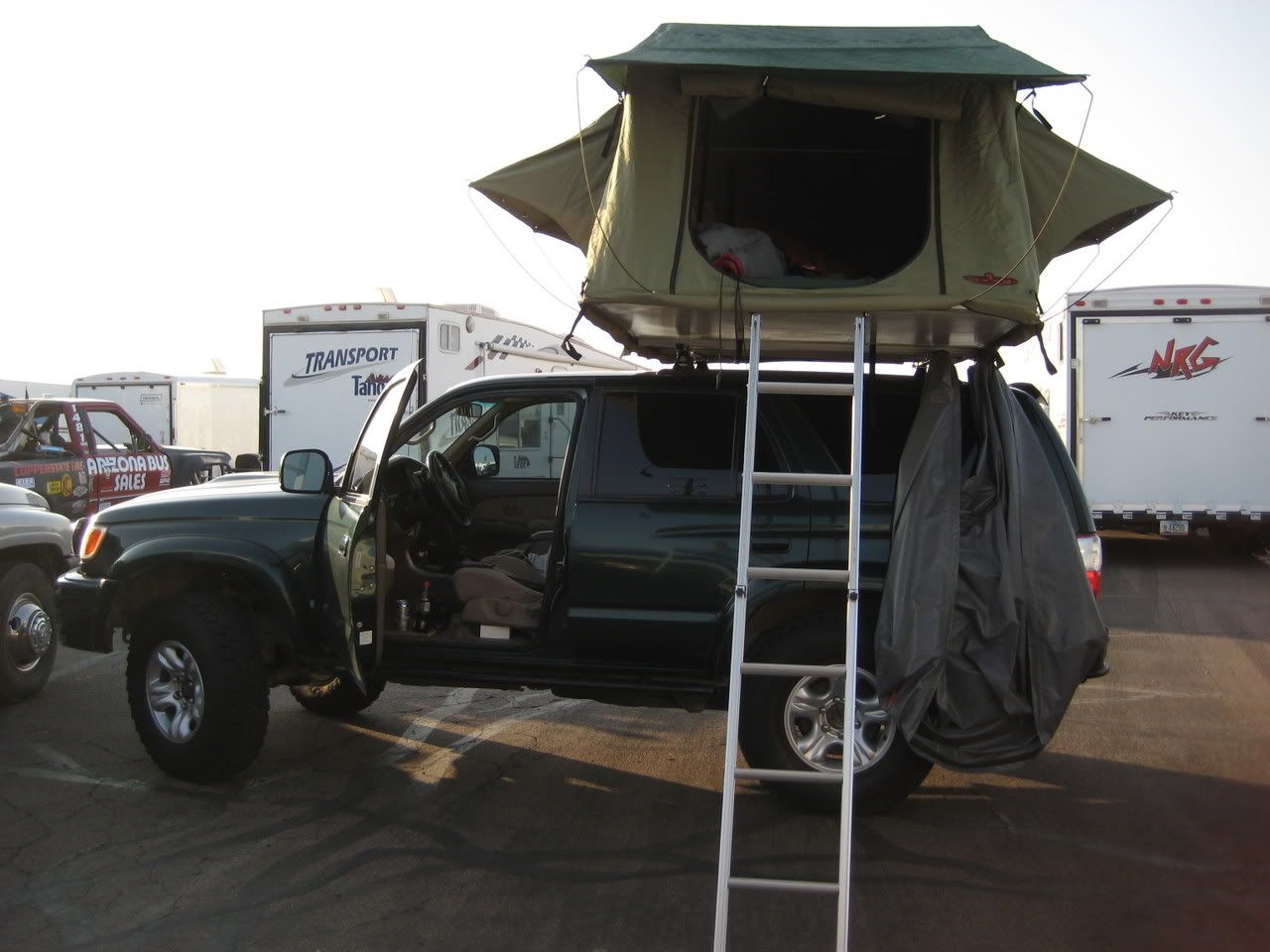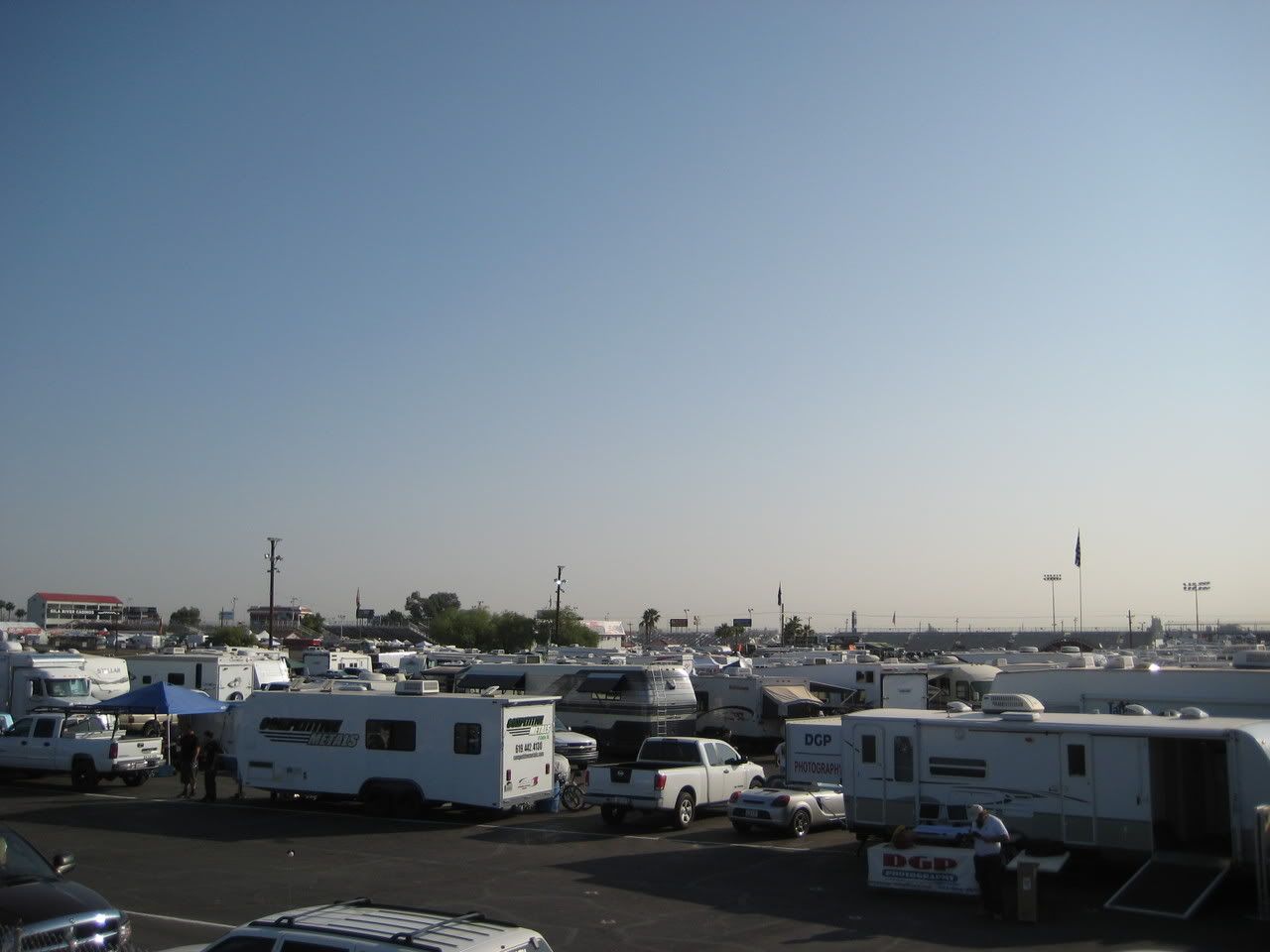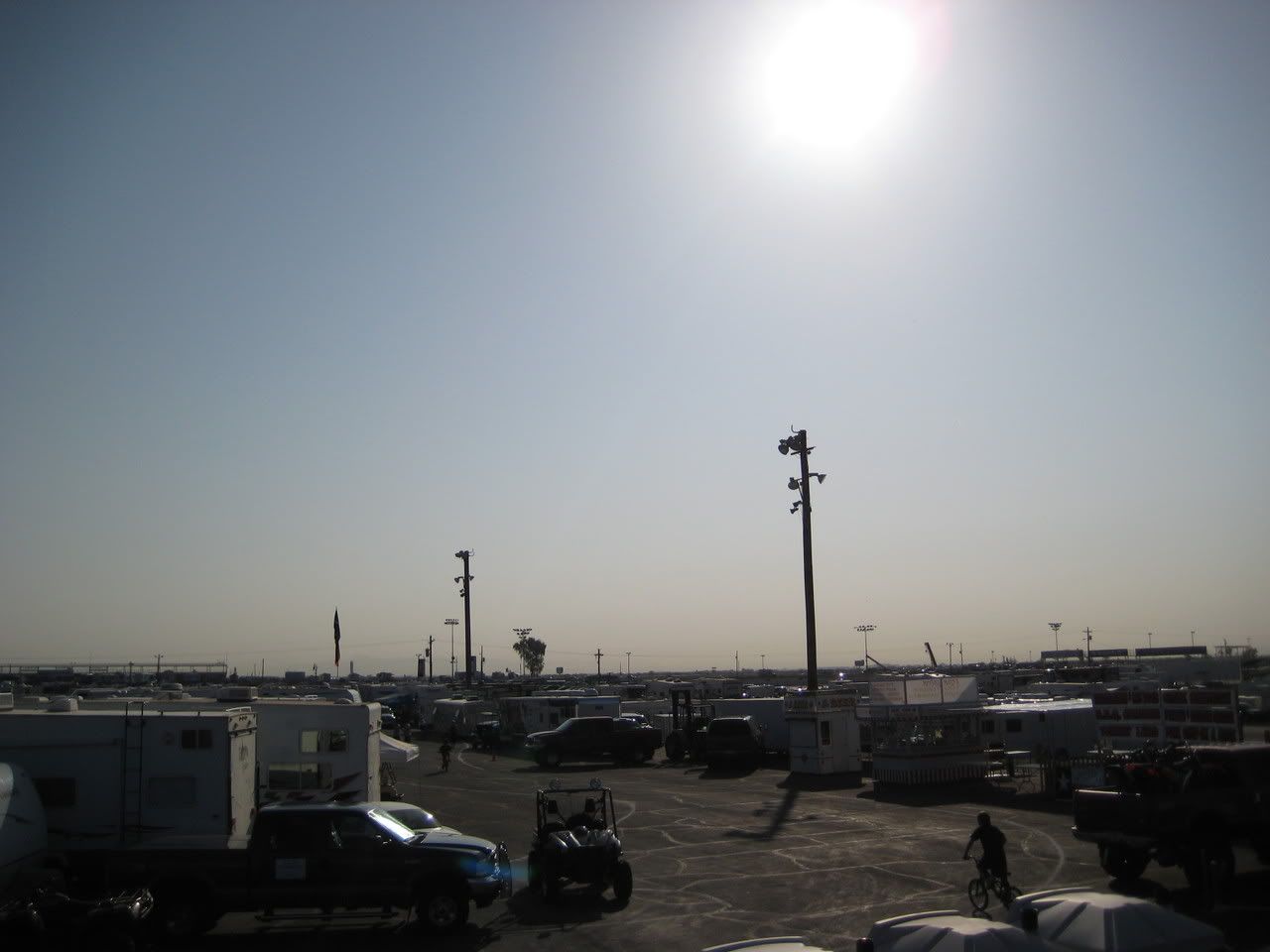 There were a lot of people there for the race. This one included trucks, buggies, dirt bikes, quads and even side by sides (rhinos etc).
We went out and walked the course. This is a section of the Bikes only course.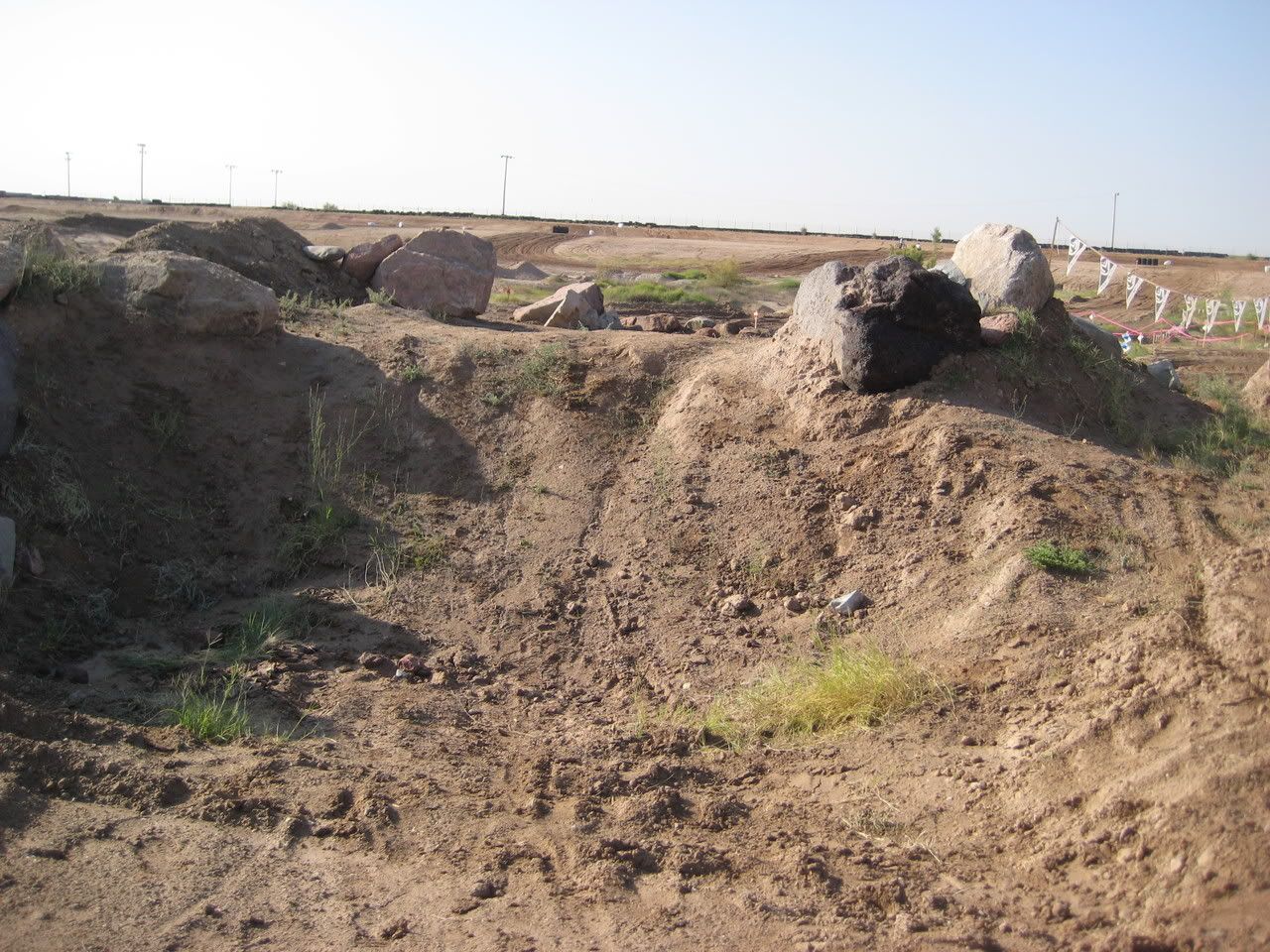 This section was sure to be a bottle neck as riders tried to negotiate the hill, then boulders, then drop off into some telephone polls that were stacked up.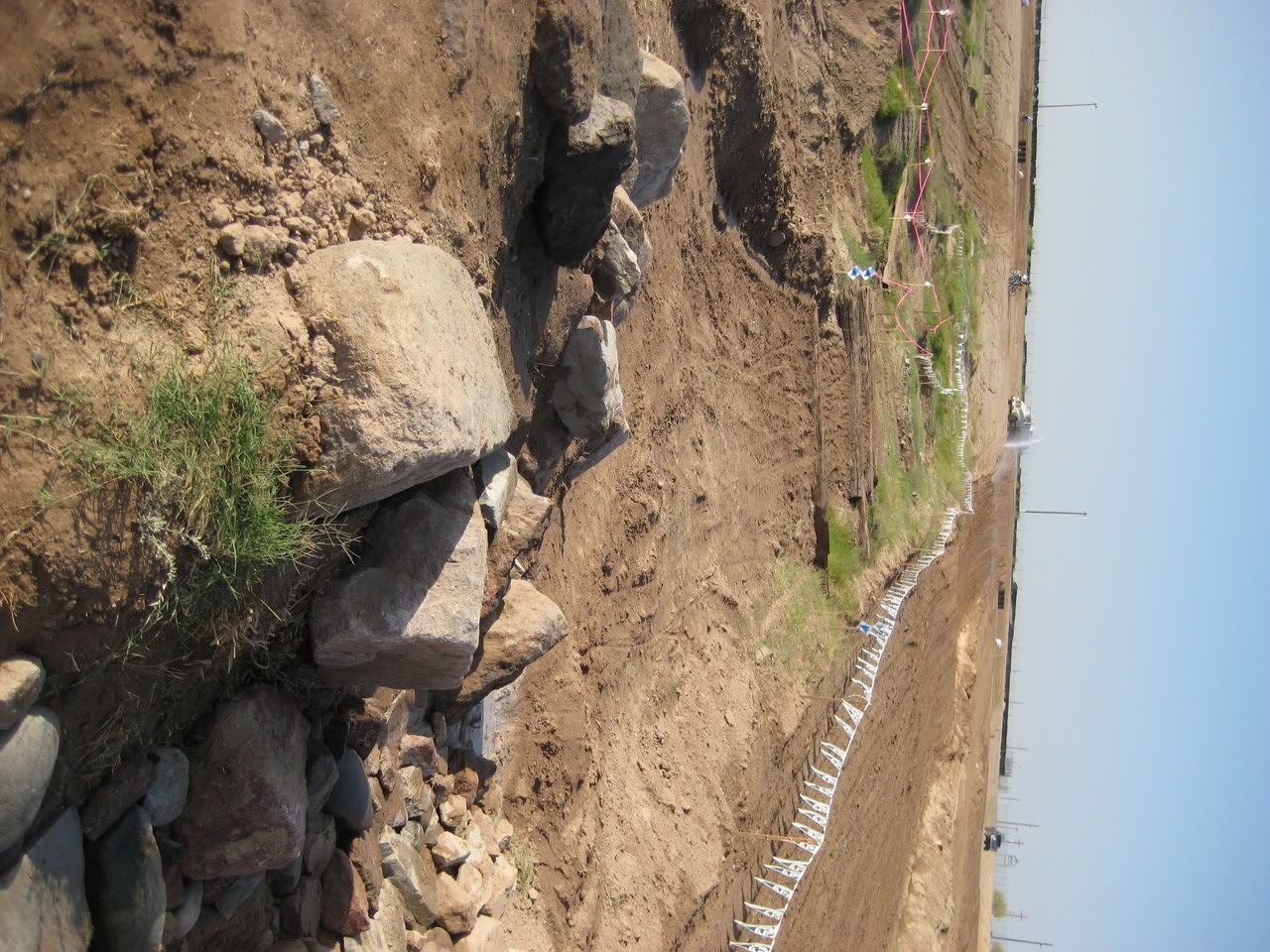 The few desert 1600 cars that were there are all friends so we decided to camp out together.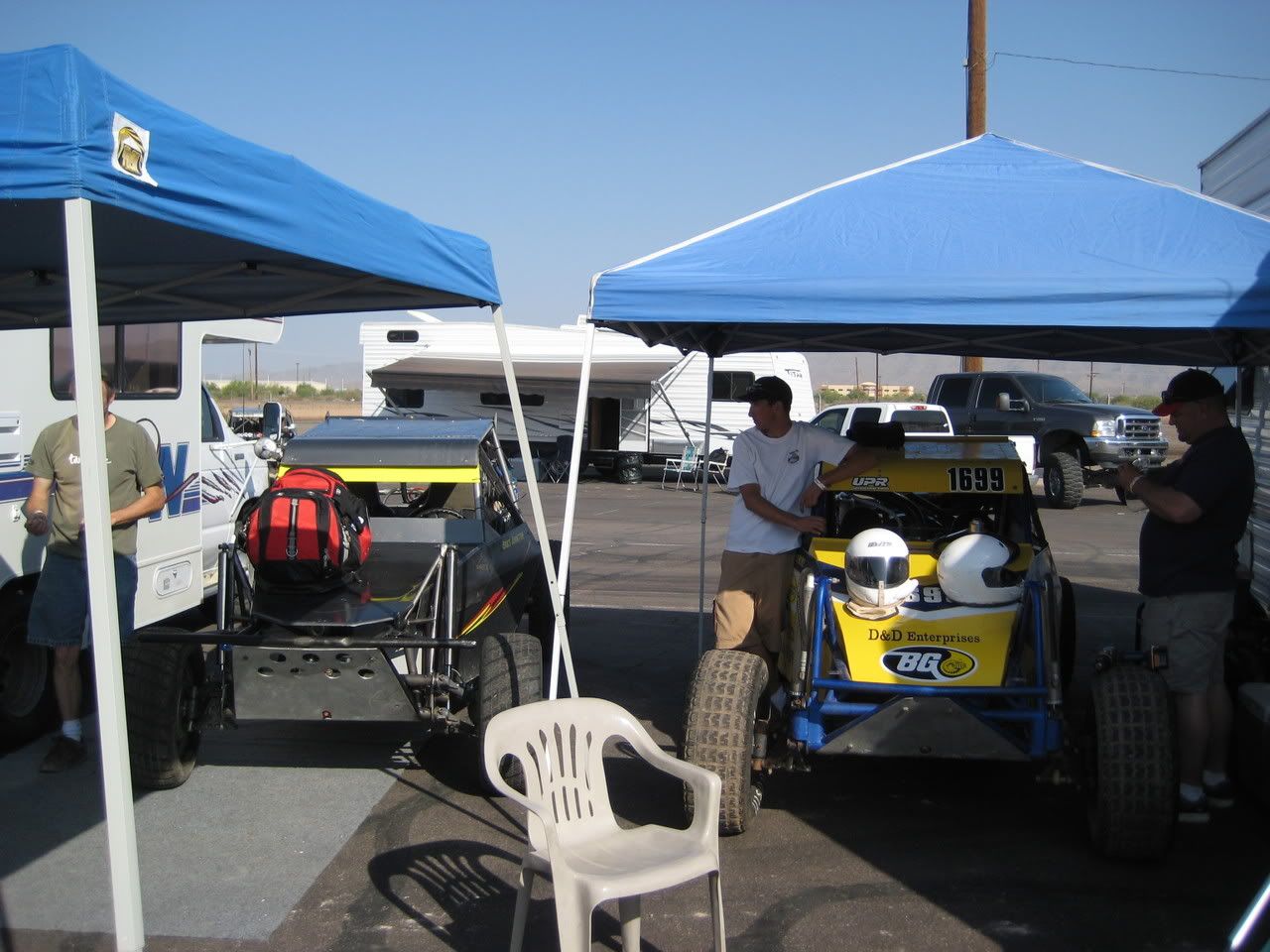 We were running sprint car tires which work best on this type of track. They sure make the race car look small!
There were 4 total at this race.
Colin is a cool desert racer seen here showing off his Superman Sunglasses!
Here is the view from inside the car.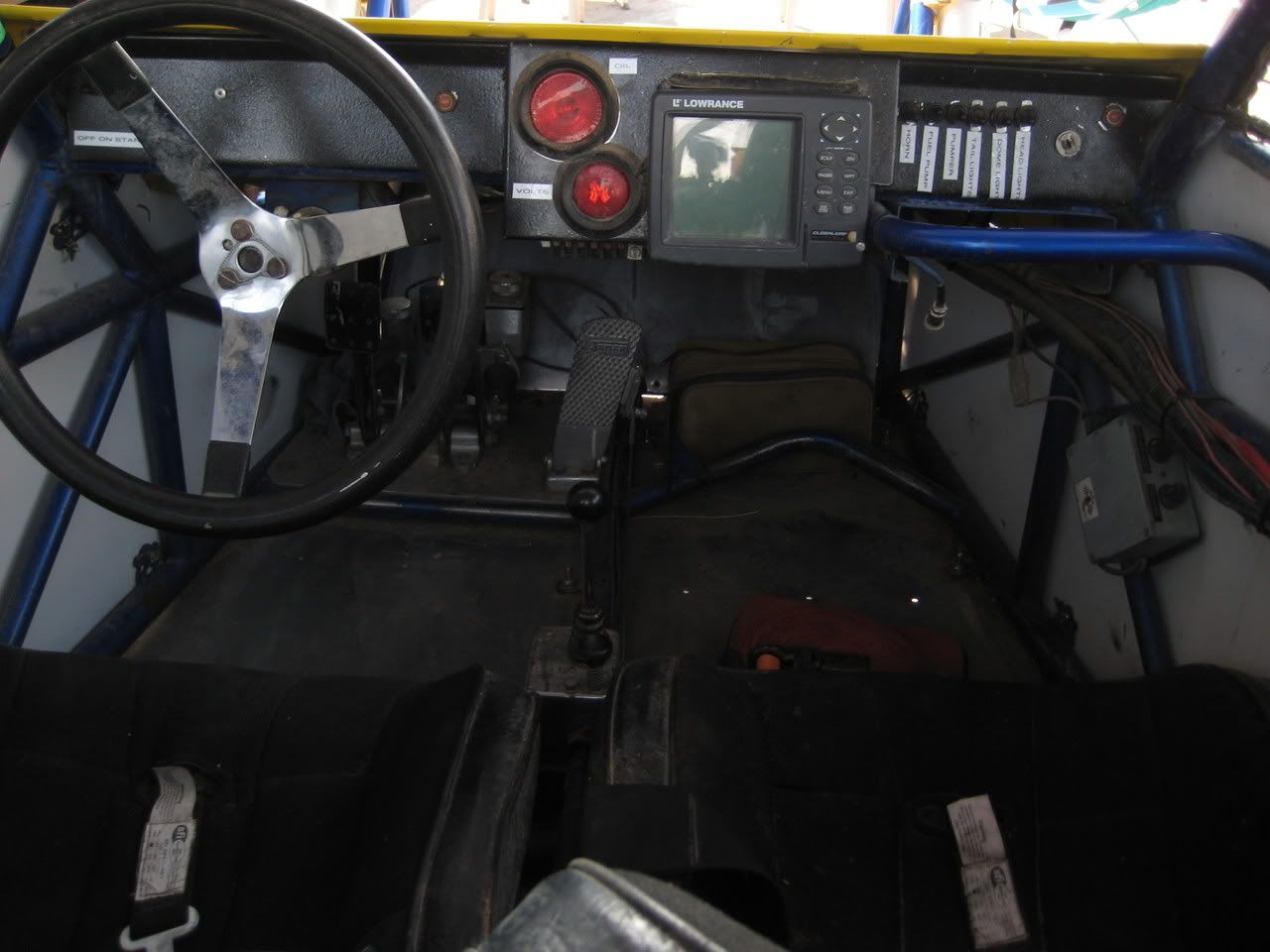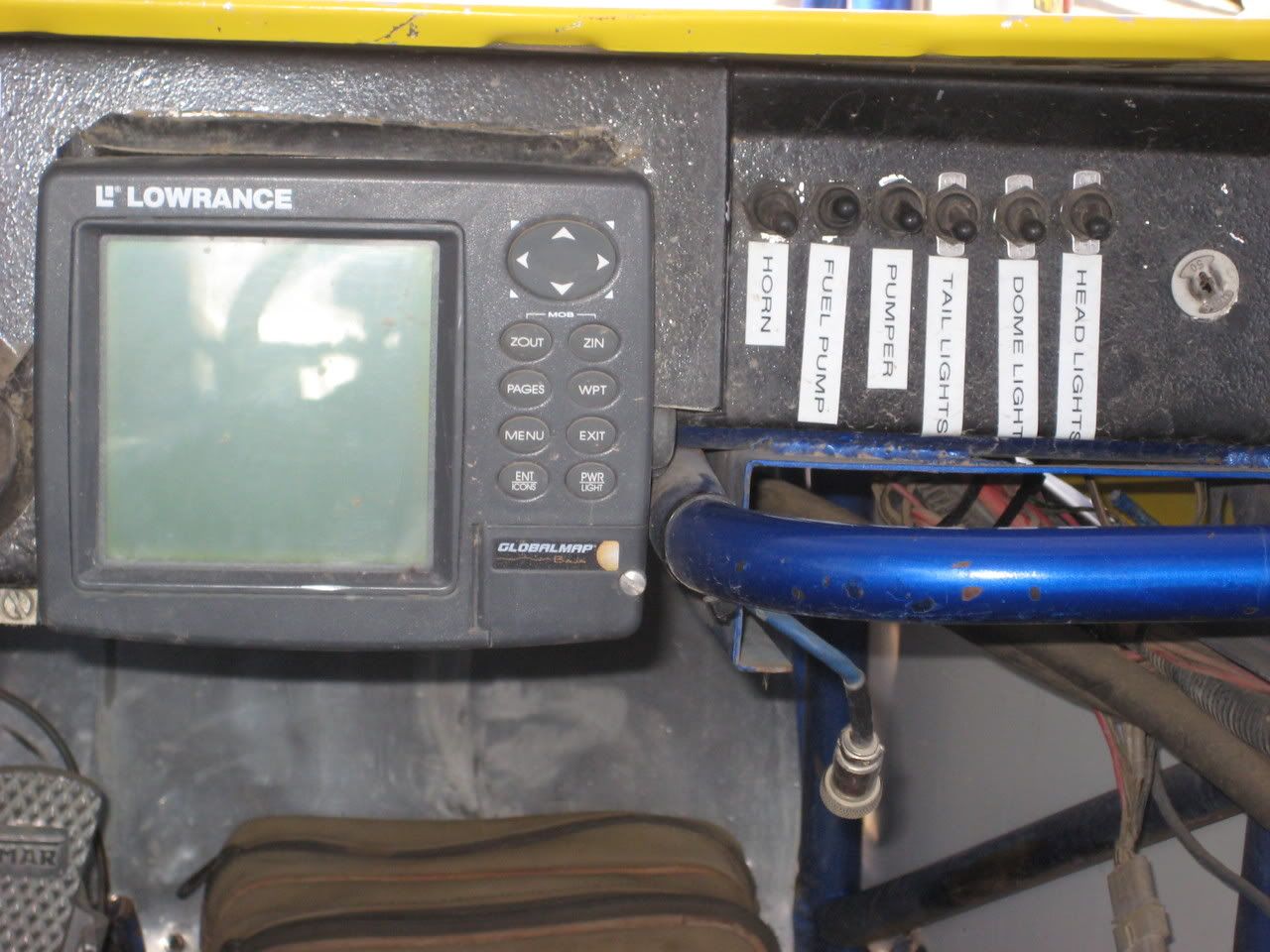 The roof top tent was a hit and all day people came by to check it out.
I grabbed a quick nap during the day. :)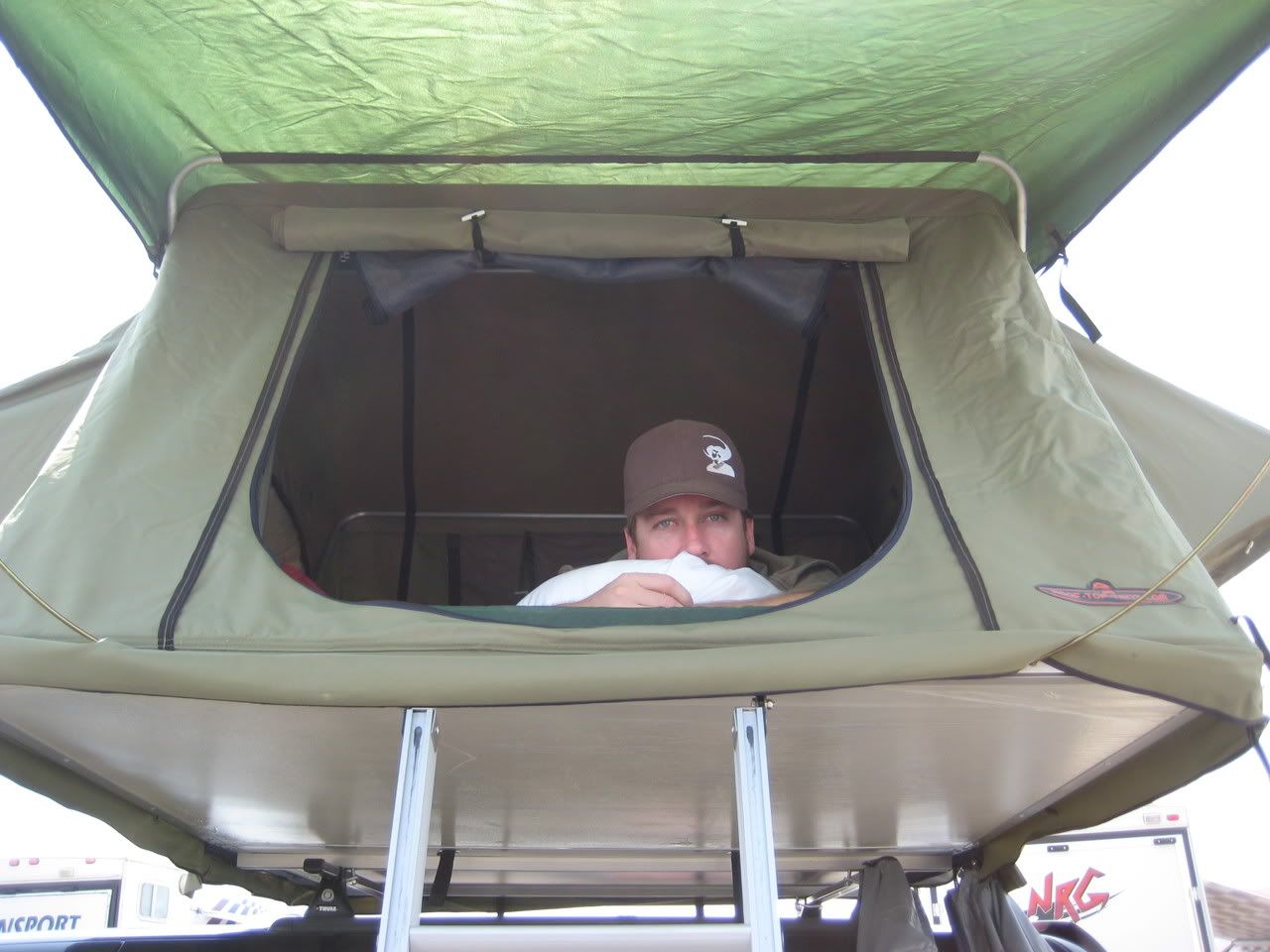 In true Whiplash style the event was running hours behind so Danica and I walked over to see the other events going on at firebird this weekend. There were folks drag racing on one track. The Toyota Trail Teams were out and letting folks go for rides in their FJ's and Tacoma's. We decided to check one out. The Tacoma's were lifted 2 inches, had ARB bumpers and winches, super chargers and rear bumpers as well.
Pretty nice all around although the size would make some trails impossible. I would however love to drive one down the highway!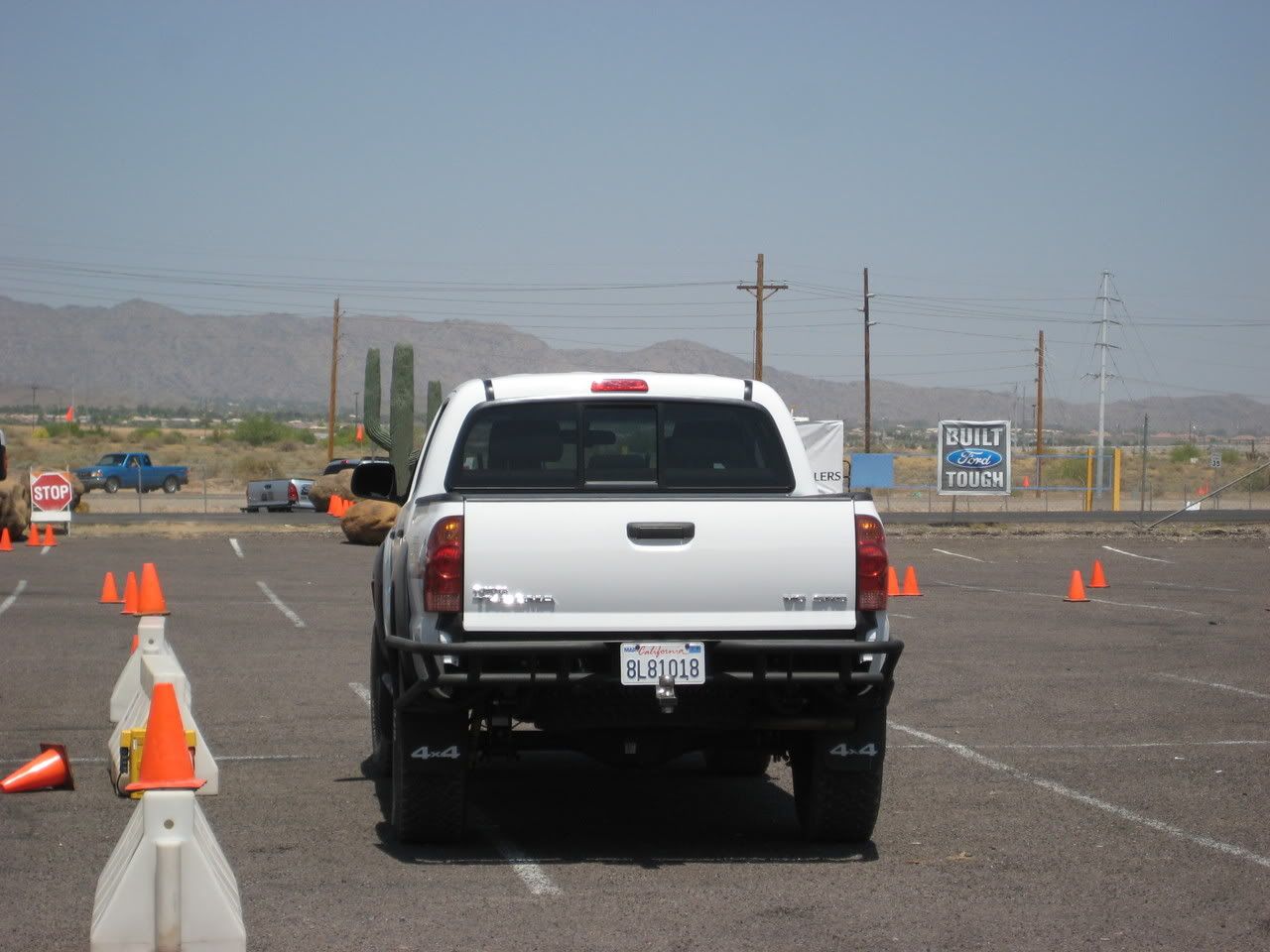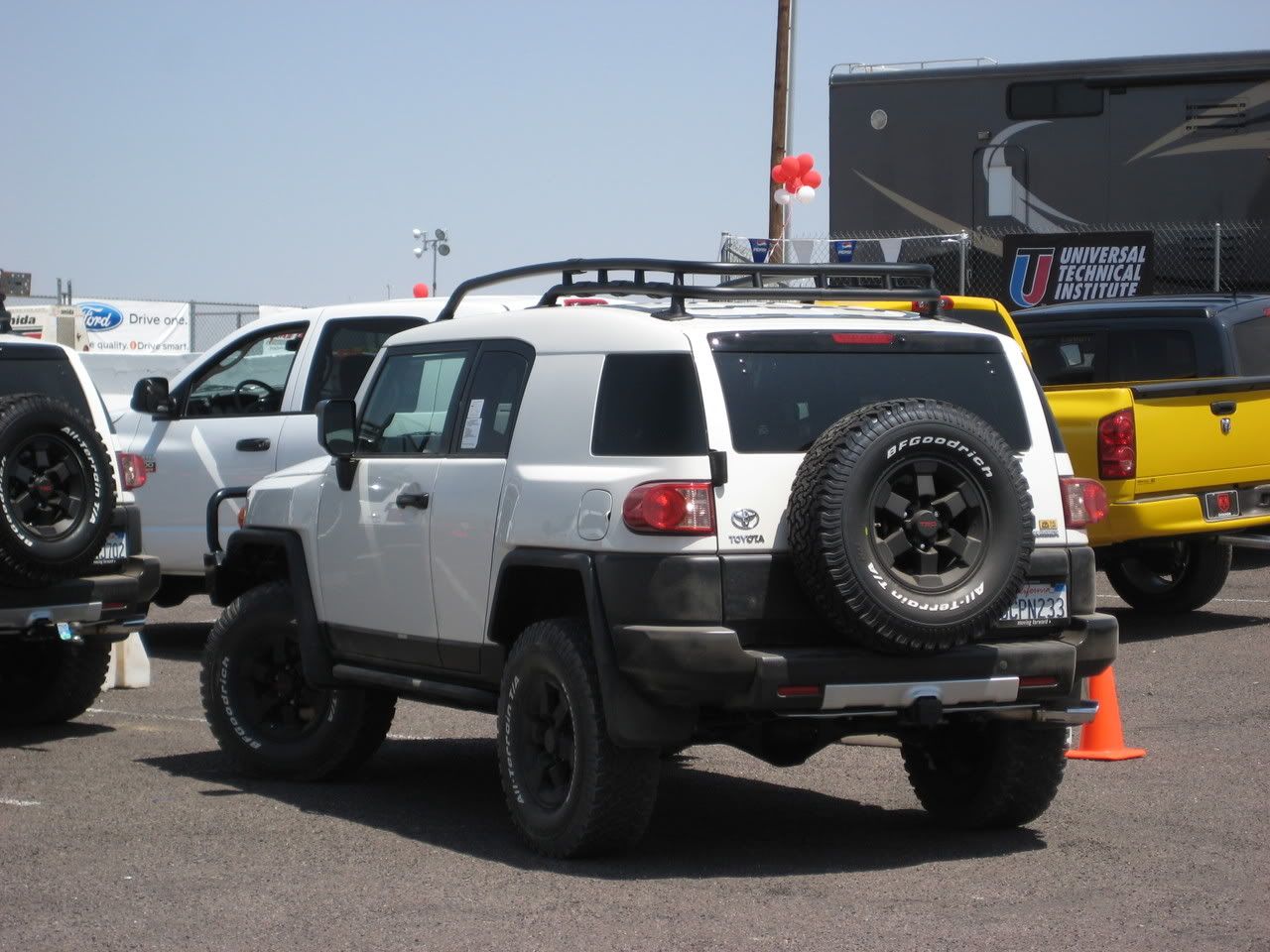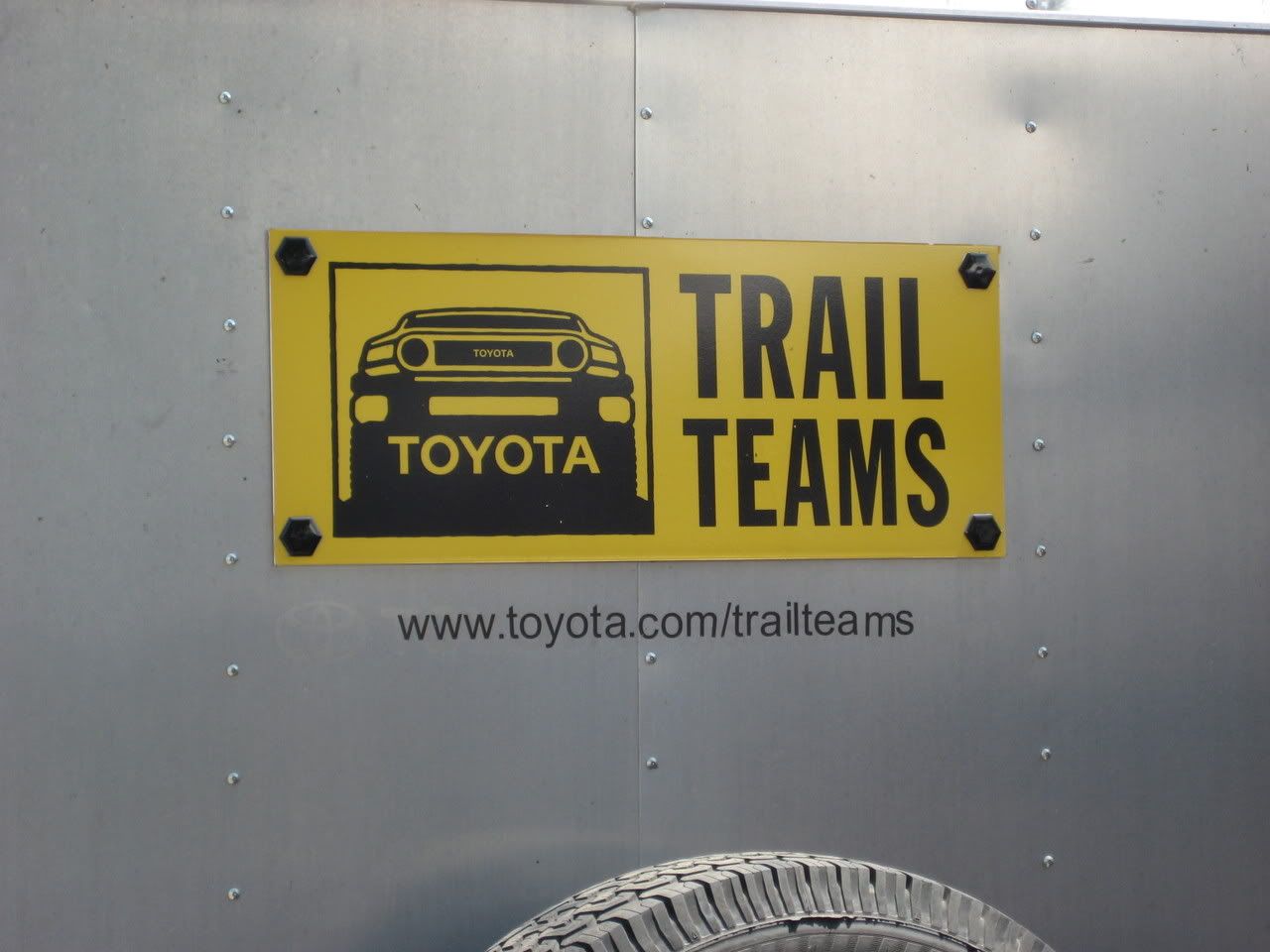 Toyota was out in force. A toyota dealer was just down the way and then a little further Toyota Corporate had this comparison between the Tundra and the Silverado on a dyno that anyone could drive.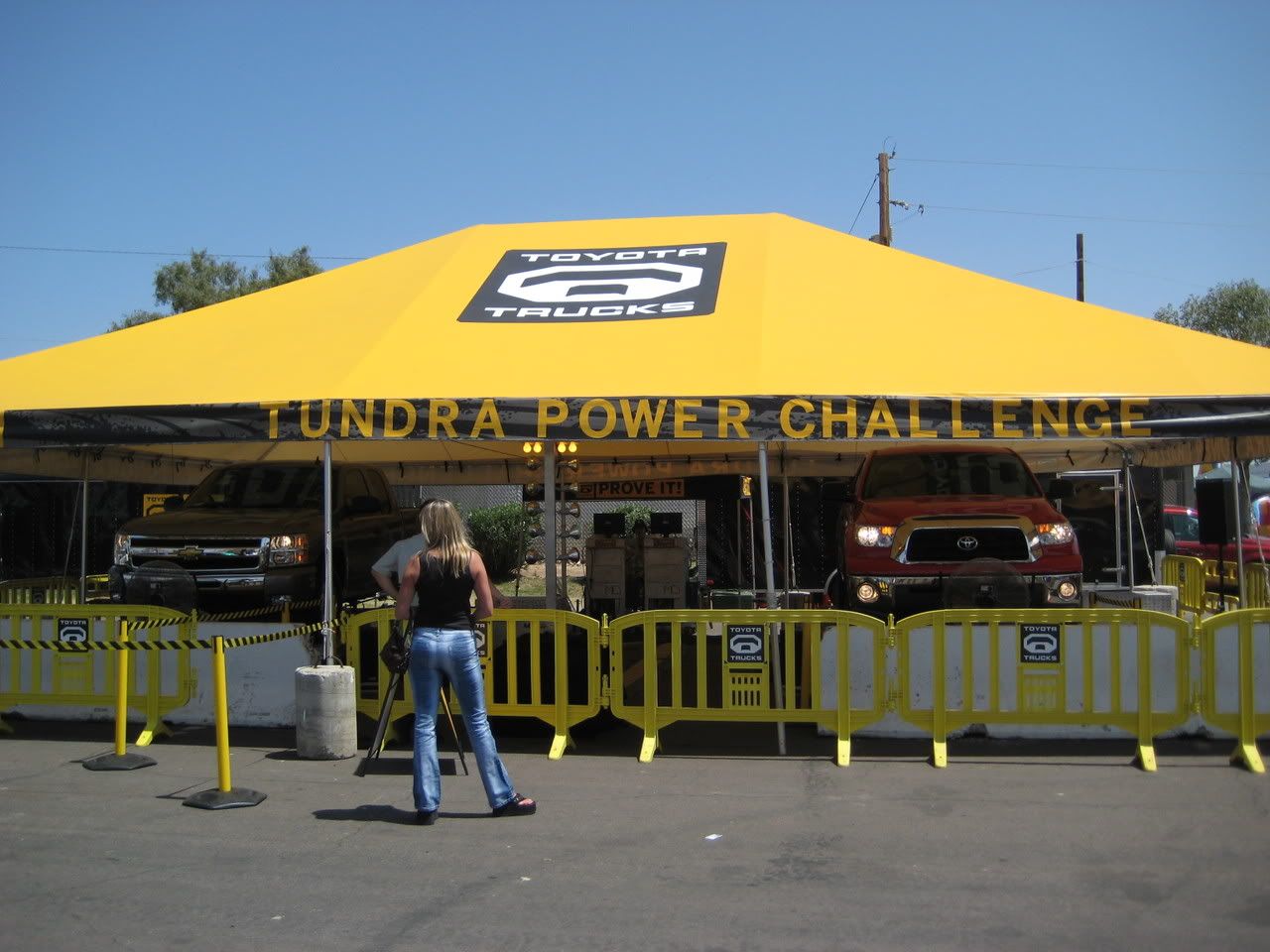 Then we made out way over to the drag boats.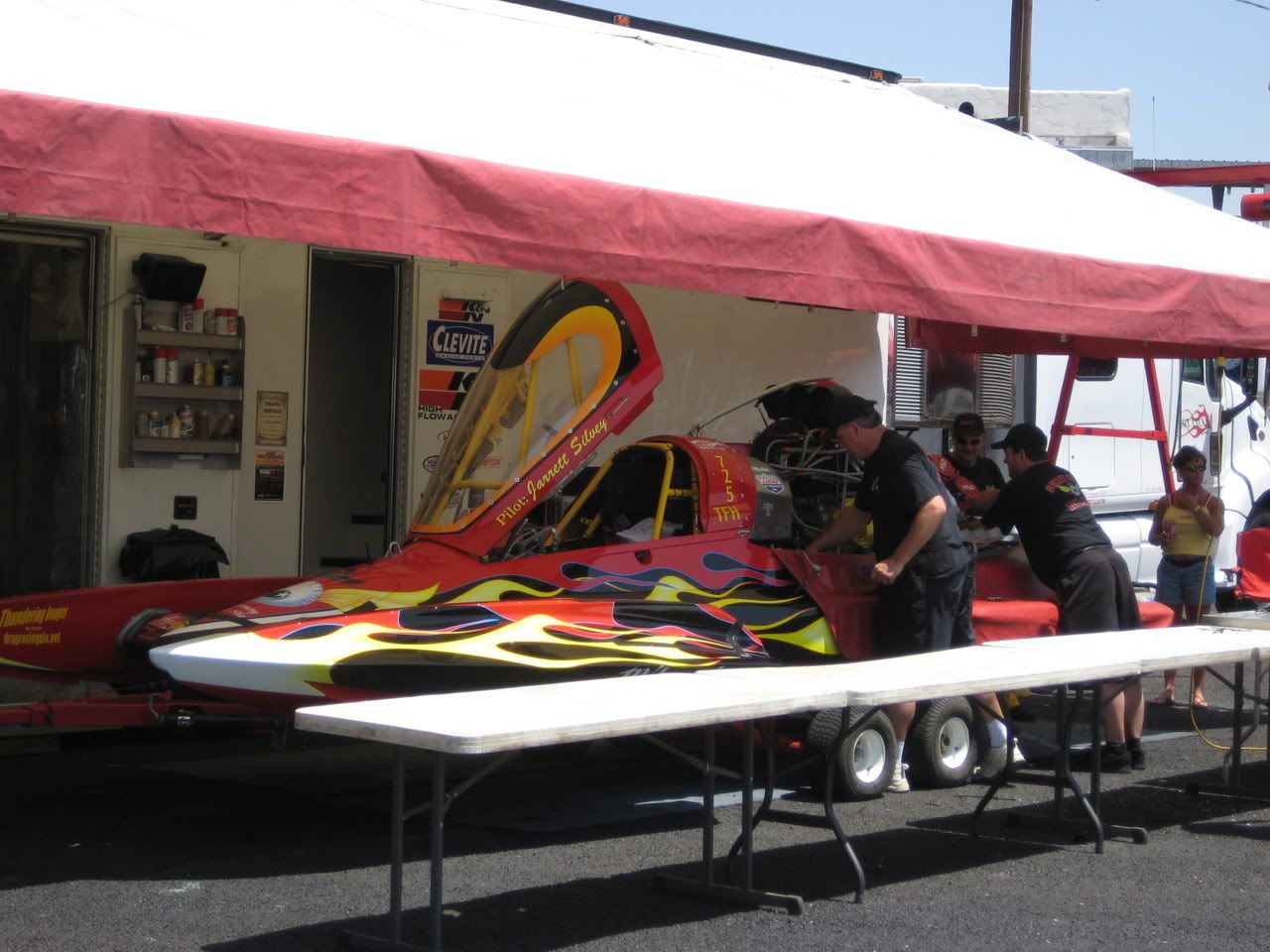 This was the "biggest" event going on that weekend.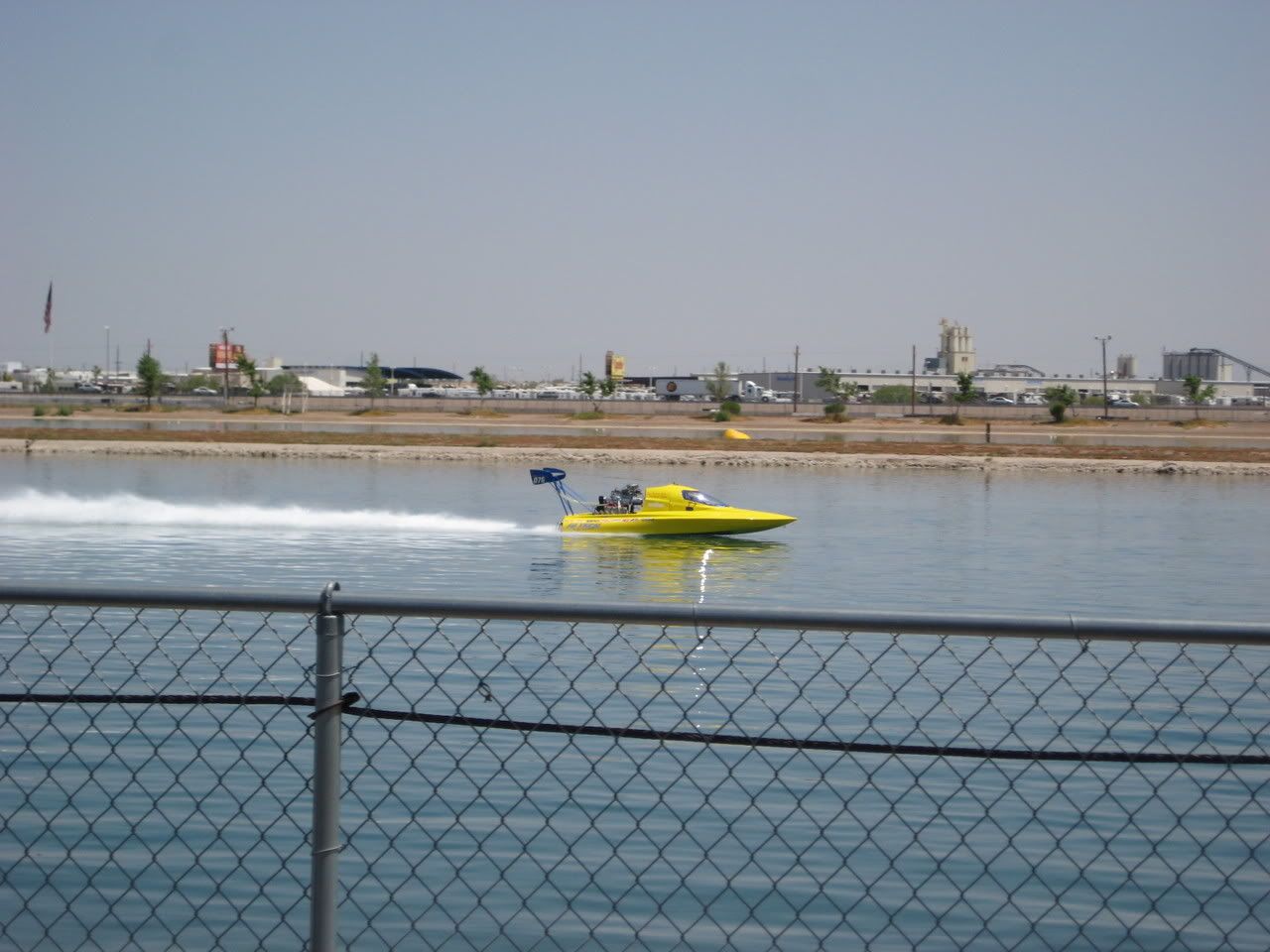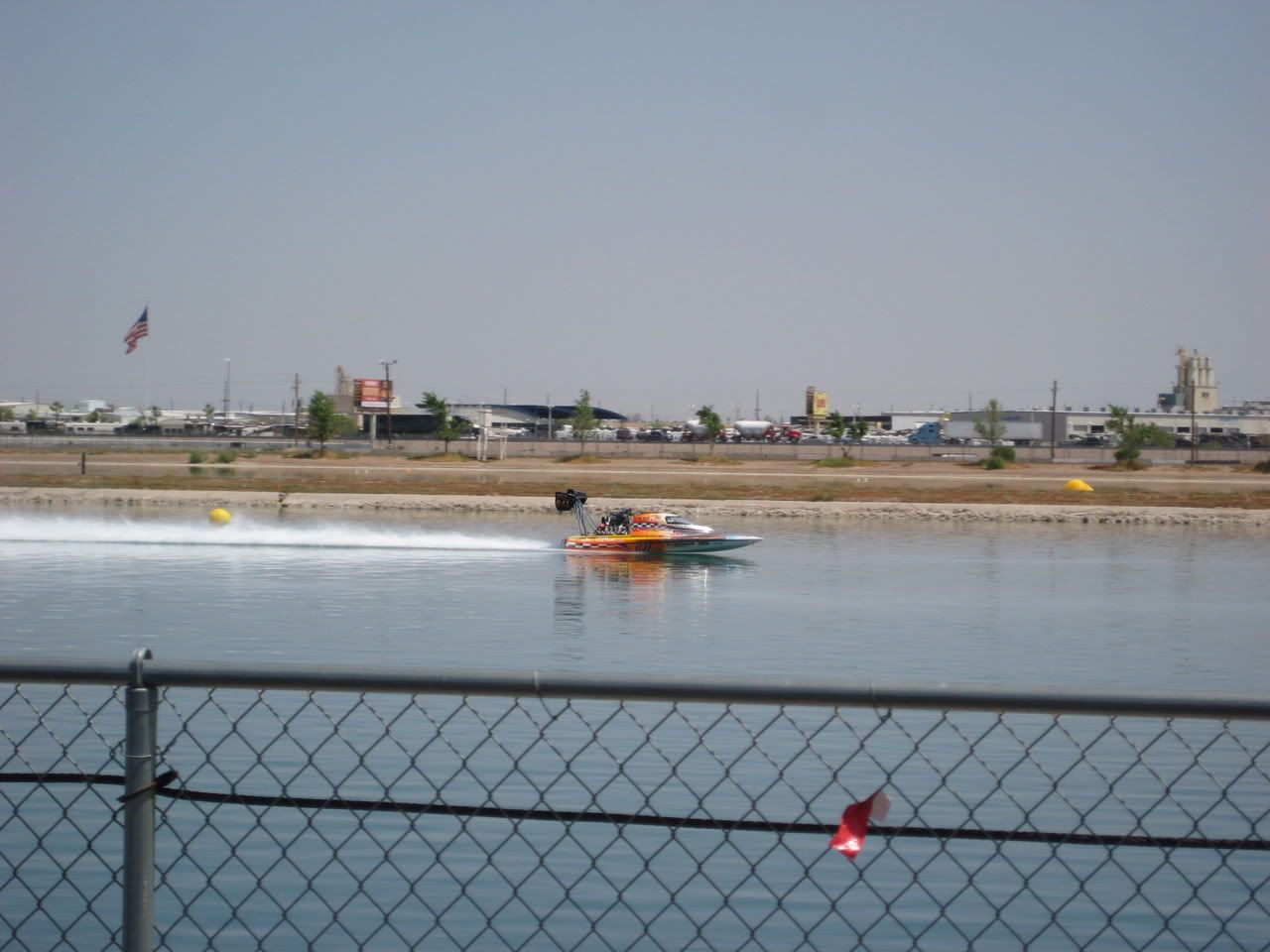 These things are FAST and LOUD.
Here is my opinion of boat drag racing. Its impressively loud, fast and has FAR better looking women than any offroad race. Those things are for sure. It was also pretty boring unless you were into it or had once been in a drag boat. Much like I'm sure desert racing was until you got behind the wheel once.
There was a small car show also going on.
I have NO idea what it is: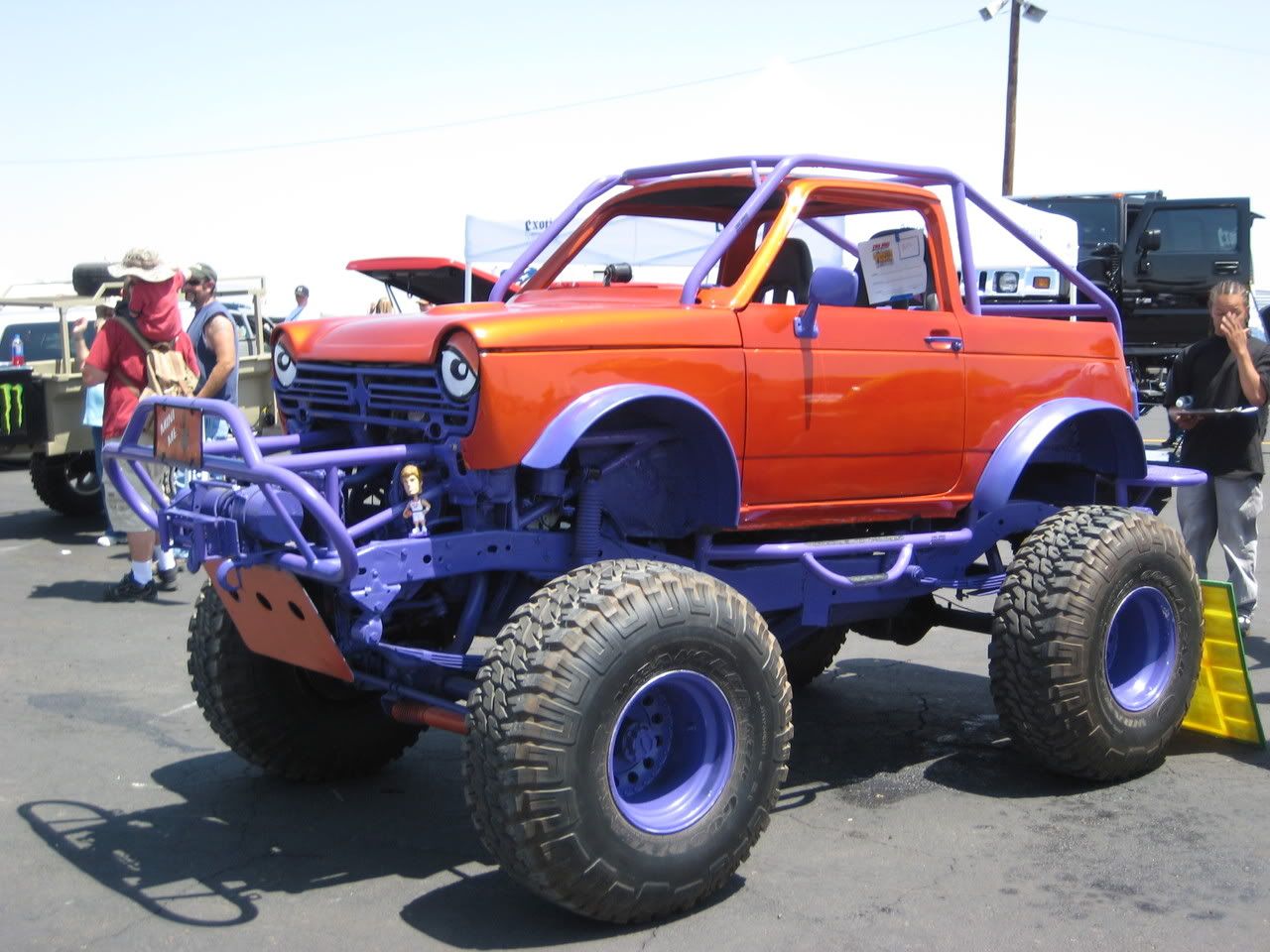 Nice to see an overlander in the mix.
We spoke to them for a while and even ran into Bman from the Copper State Cruisers who stopped to talk to them as well. Great folks that we hope to share a trail or a cold one with sometime sooon.
This tent is an earlier version of our Mombasa tent. You can see they've come a long way making improvements to it.
For fear we'd miss our car racing we scurried off back to the other side of Firebird to spectate.
We watched the little kids race. It was fun and depressing. Fun to see these little guys work so hard and sad because many of them could beat me on my dirt bike!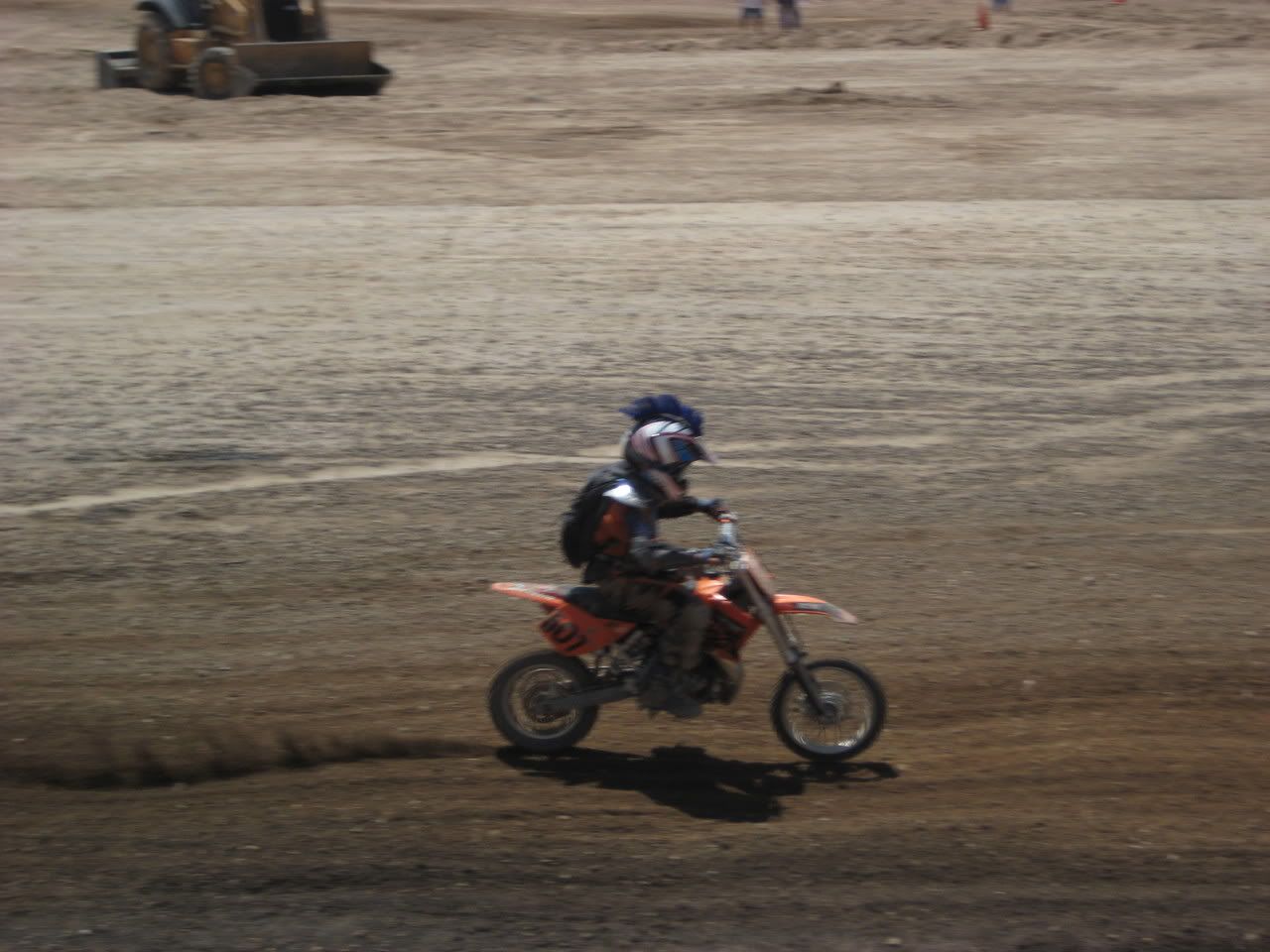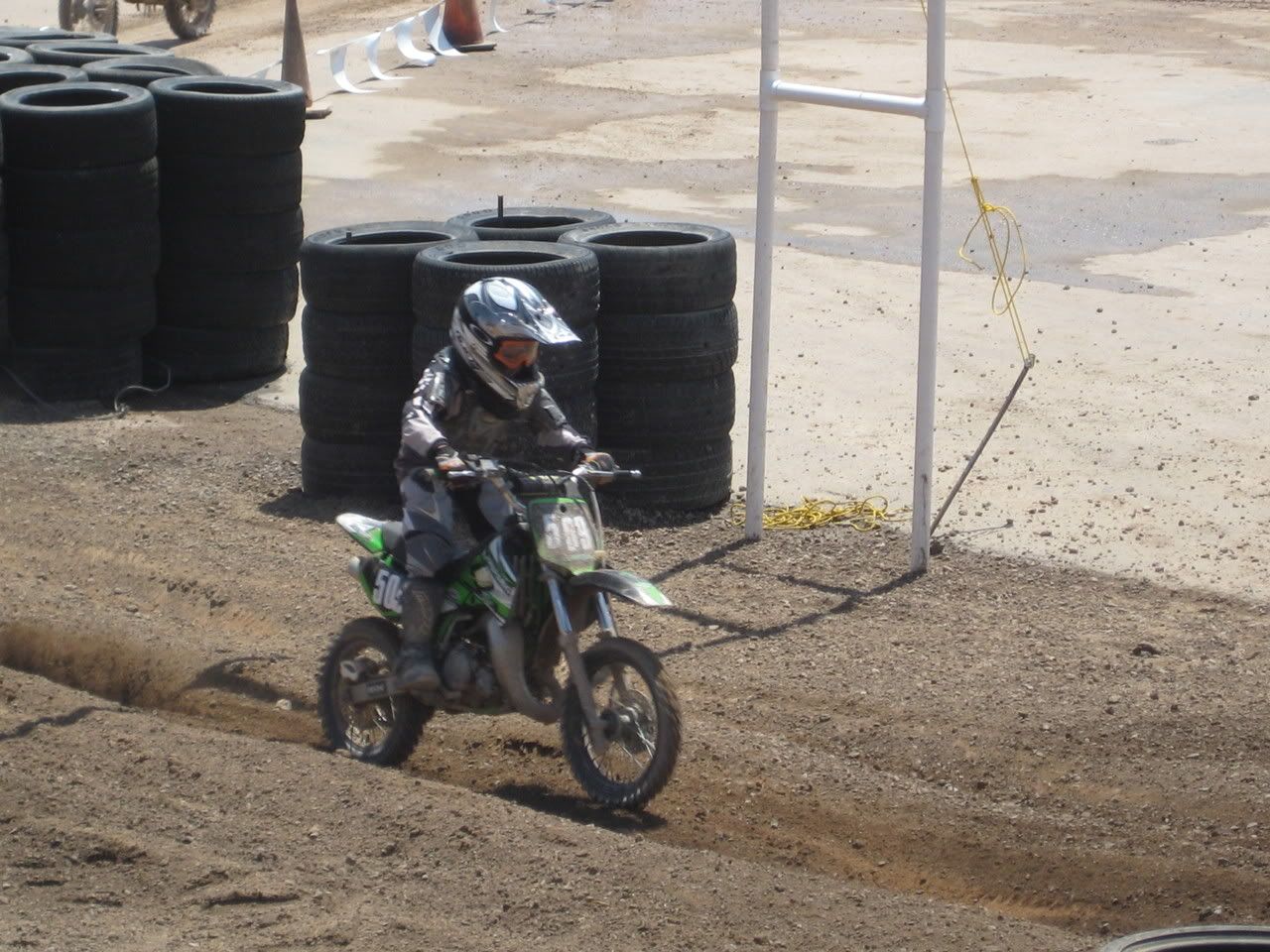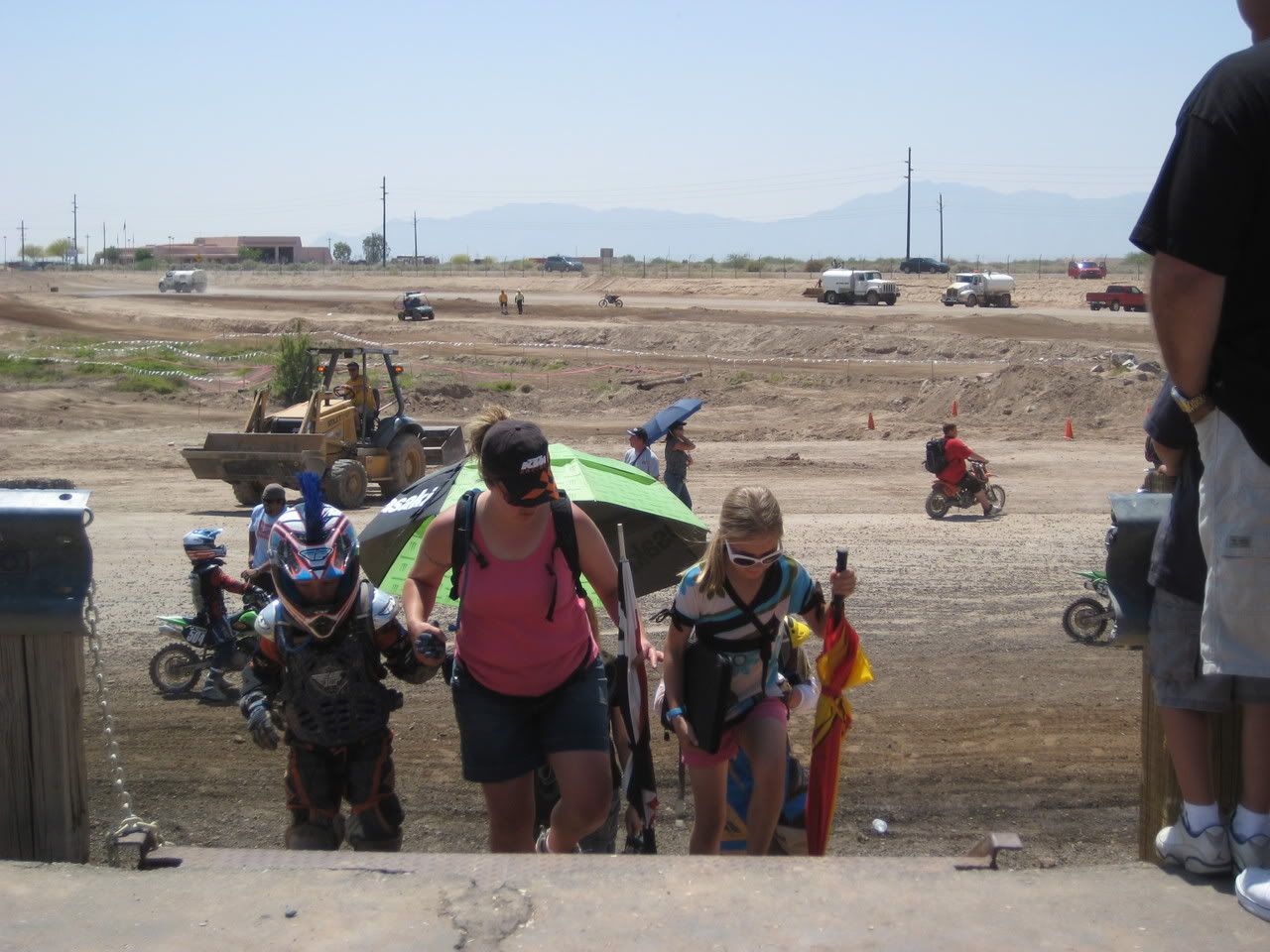 Then the big bikes!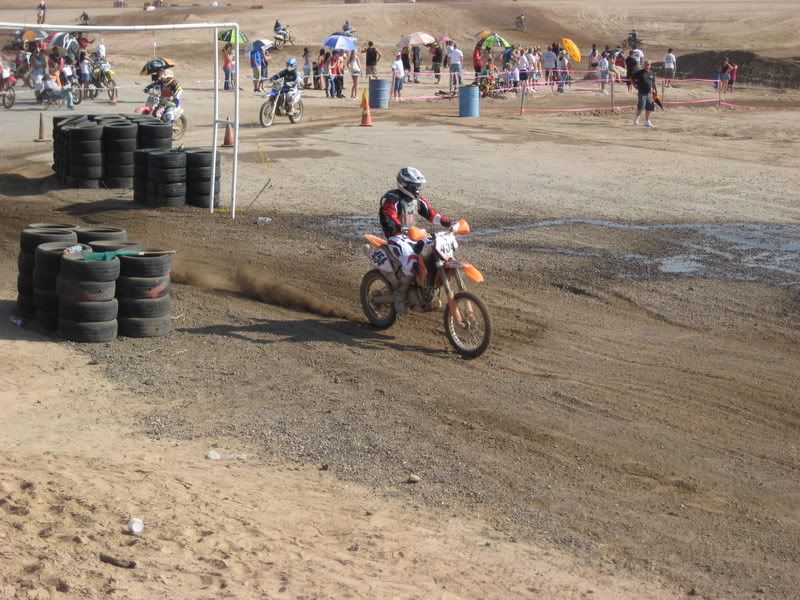 The Bottleneck discussed earlier!
Brent, who I race with comes from Short Course racing. He grew up racing Honda Pilots in stadium style racing for years. He loves the feel of banging wheels with the other cars.
One of his little tricks from those days consists of sprayingt he car with baby oil or wd-40 to help keep all of the mud from collecting on the car. Especially in the wheels where it will make the most difference to how the car drives and turns.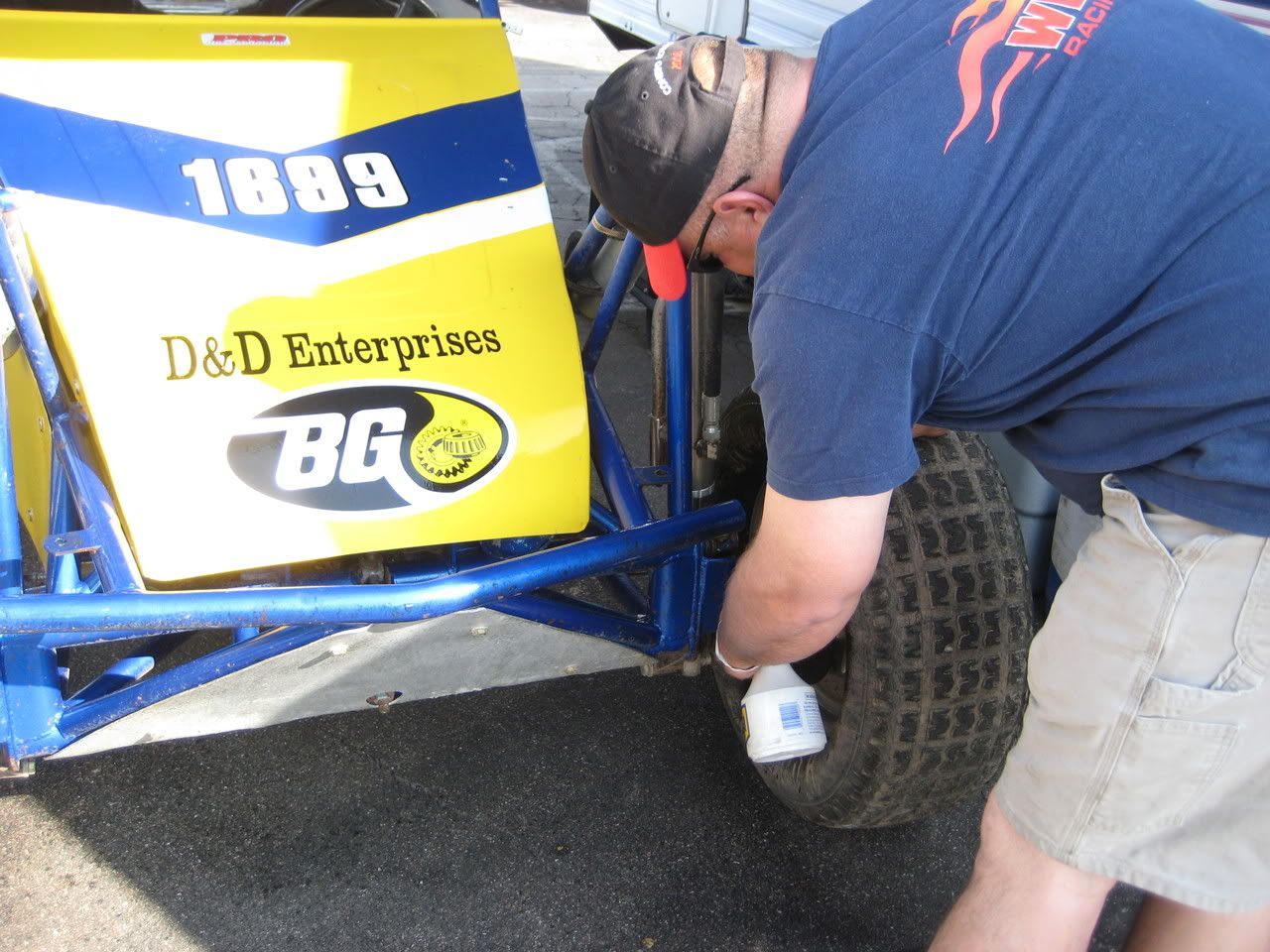 So shiney before the race!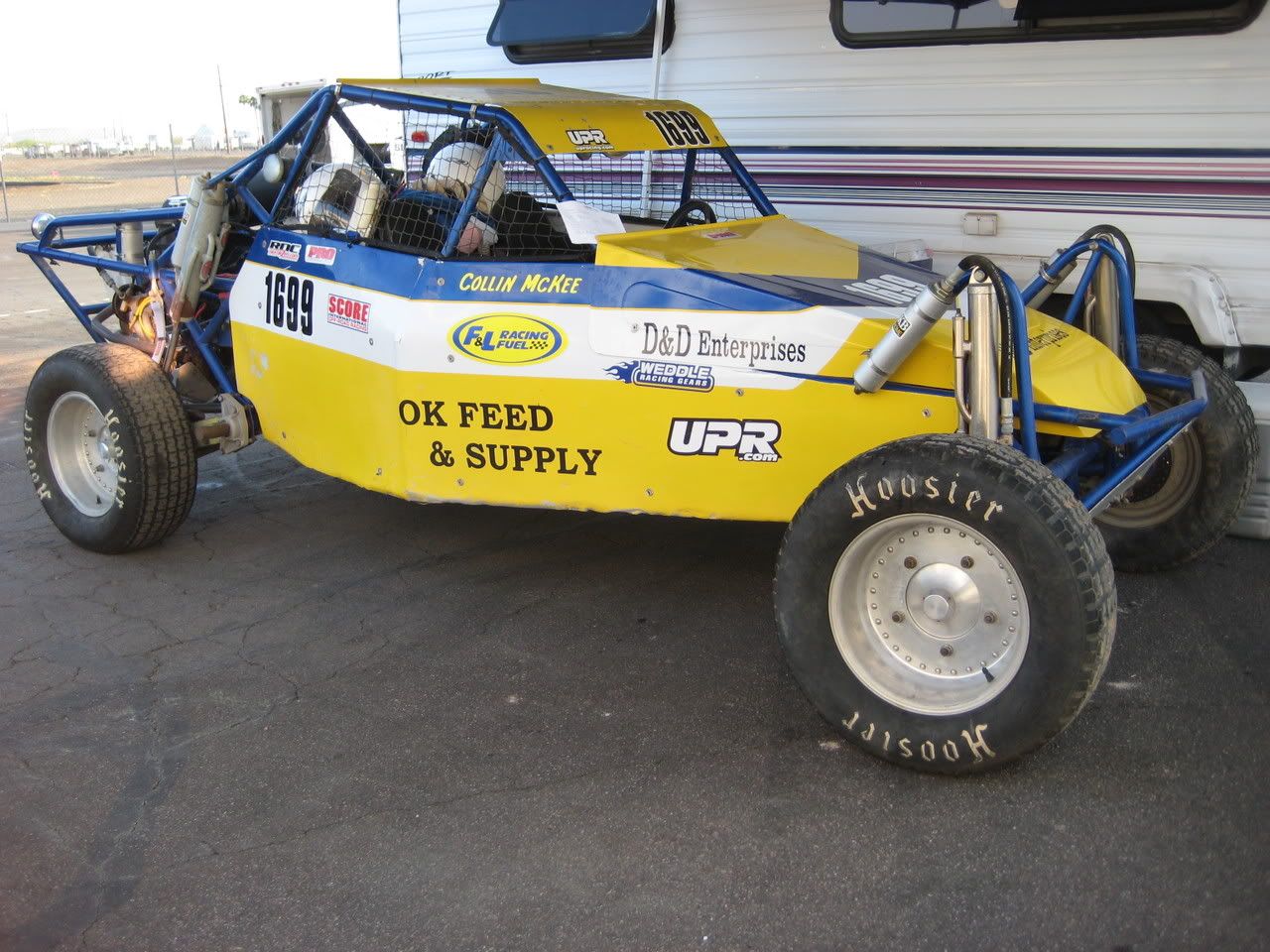 Brent did really well. The motor started out strong and then had some issues, but he kept the lead.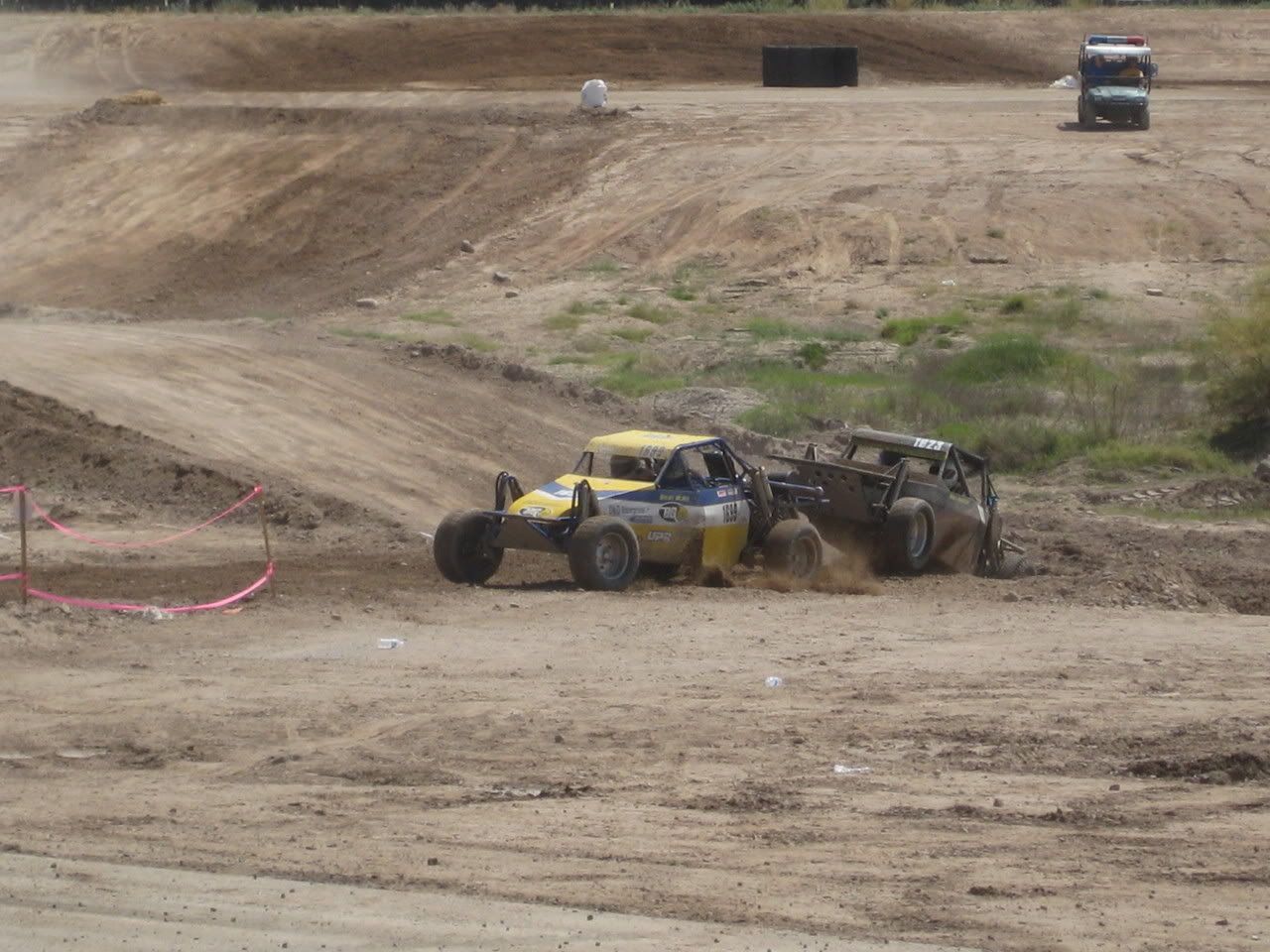 The start/finish line was very odd as they were using a gps tracker to keep track of the laps. It was so thin cars crashed into the tires around it and one even took out the GPS unit itself.
OOPS!
Brent went through a bit fast and slid into a tire.
And he was off again.
And no, I'll never let him live that down.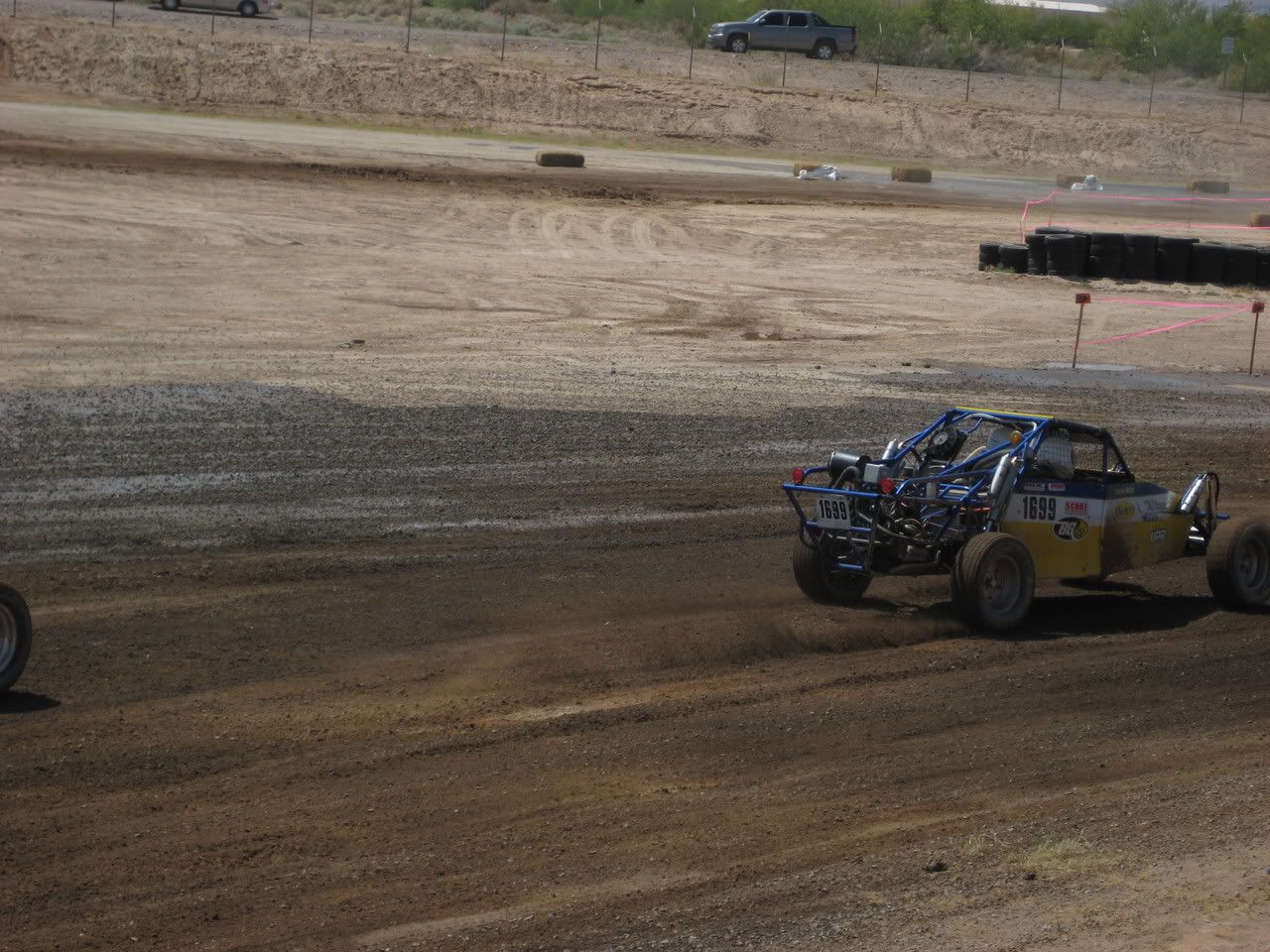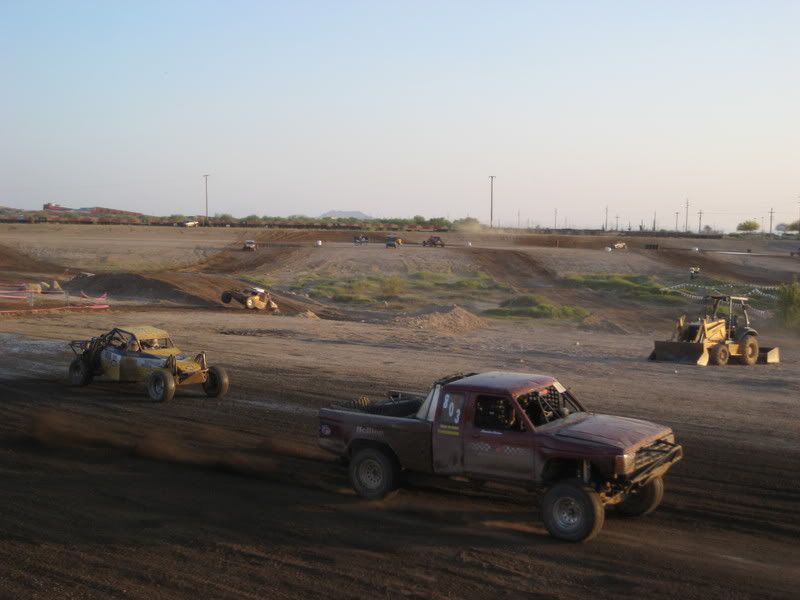 These two cars actually got hooked to each other and went for a spin. OOPS!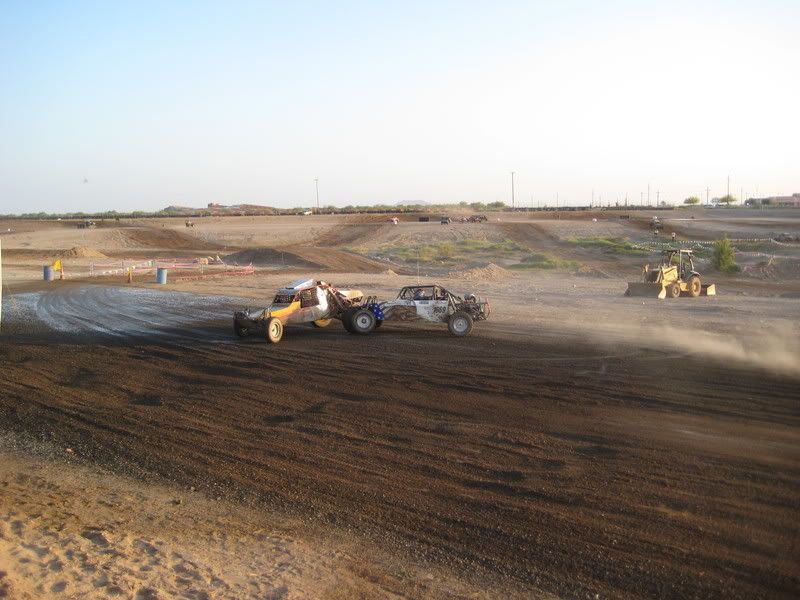 And then they were off again!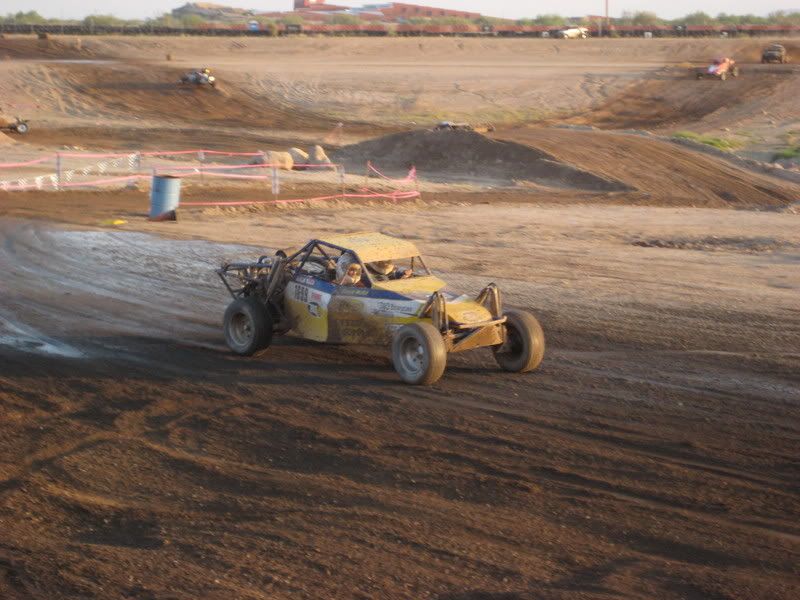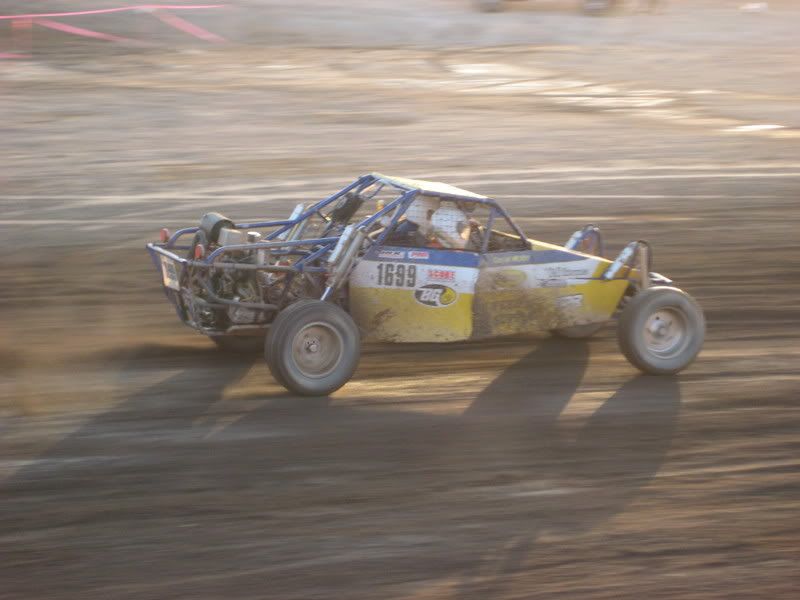 One car had a pretty bad crash and rolled 6 or 7 times just after the straight away. The driver and co-rider were shaken up, but seemed to be able to get out after a few minutes. Hope they are alright. This ended the first race early.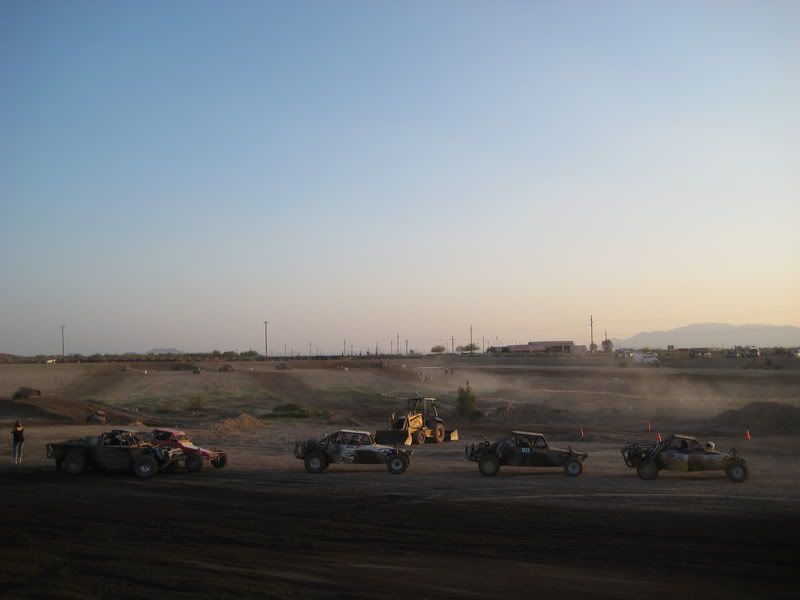 Another truck had a slight issue. OOPS!
Nice and muddy!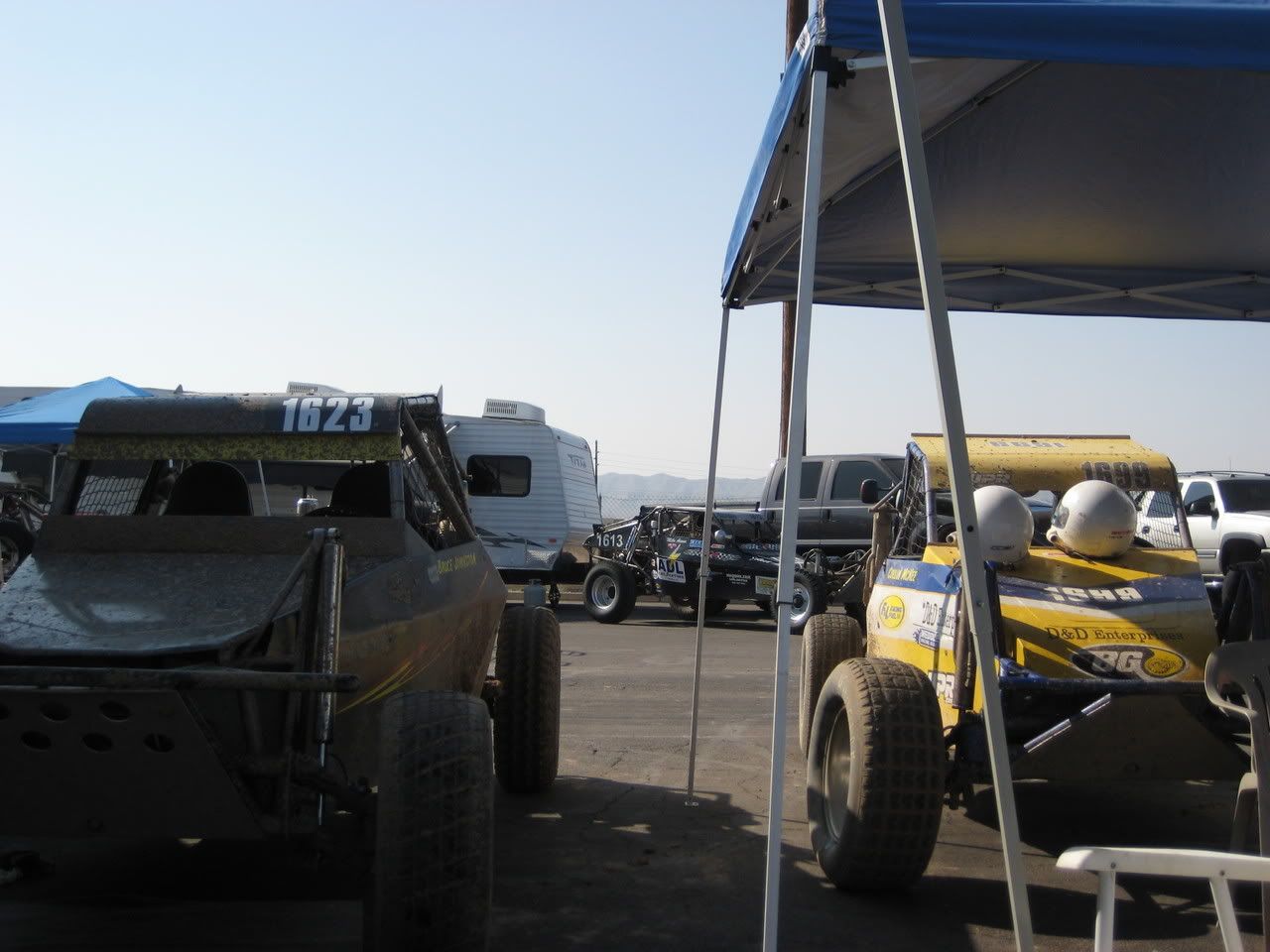 With the racing for our team over we enjoyed some more views and then started to tear down and head home.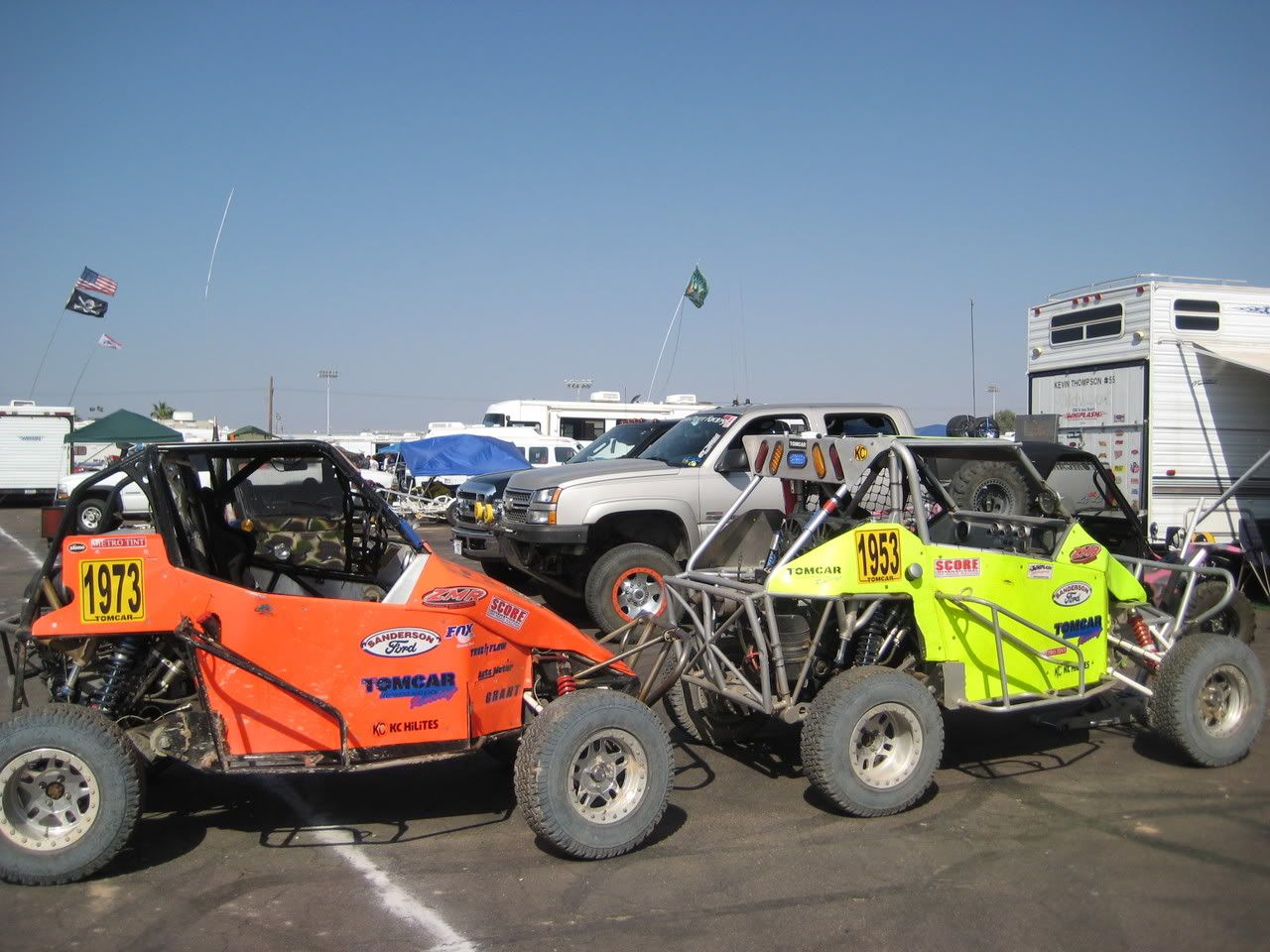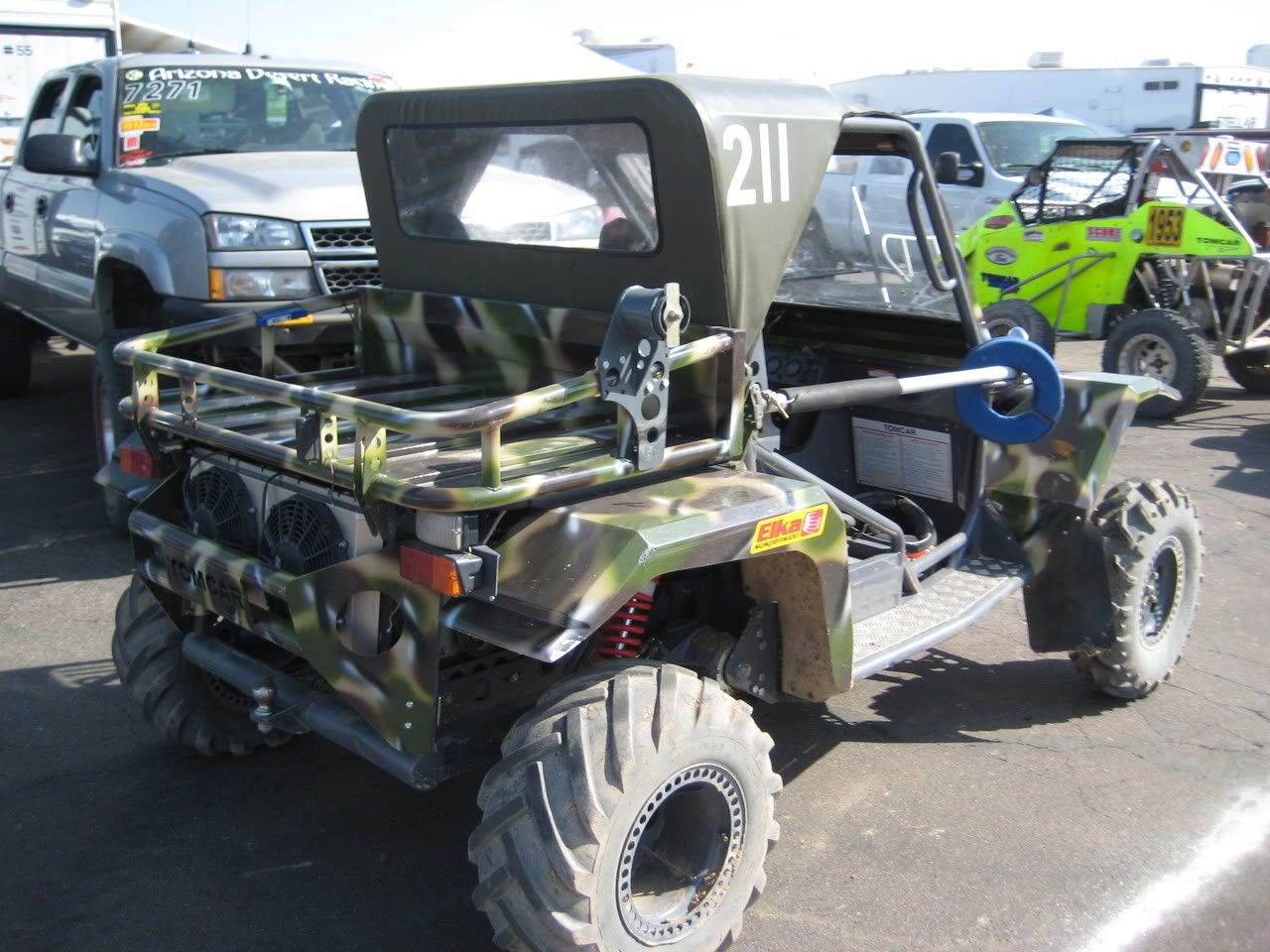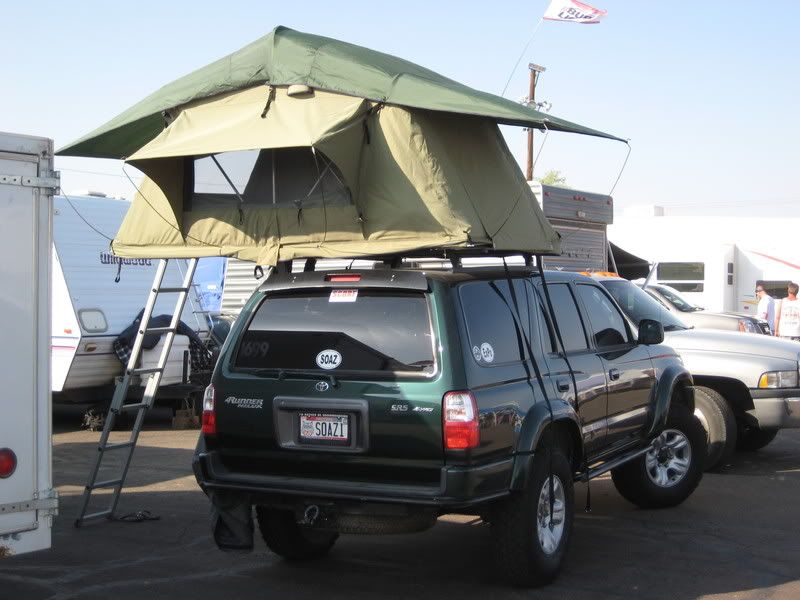 Now for a few videos from the day!