Danica and I had a camping trip planned for this weekend, but when the oppurtunity came up to pick up trash with some of the best people one could meet we decided to head out and enjoy making a difference.
We showed up admittadly late. It was nice not having to organize and run the clean-up. We were just volunteer hands today!
This cleanup was put on by the Off Highway Vehicle Ambassadors. They had trash bags, food, and dumpsters. I was impressed to see the park rangers at the entrance to this recreation area. They were asking every person what they were there for. If the answer was shooting they would turn the visitors away today. This was great to ensure the safety of the volunteers cleaning up!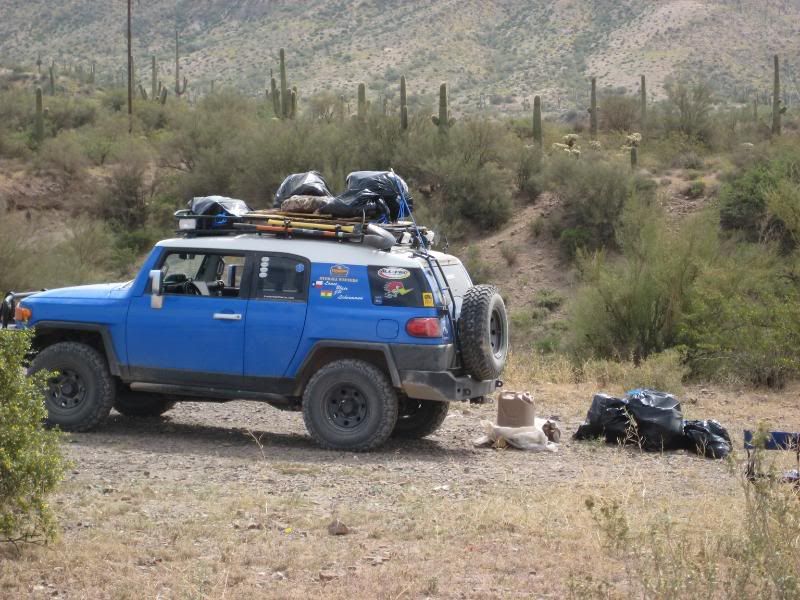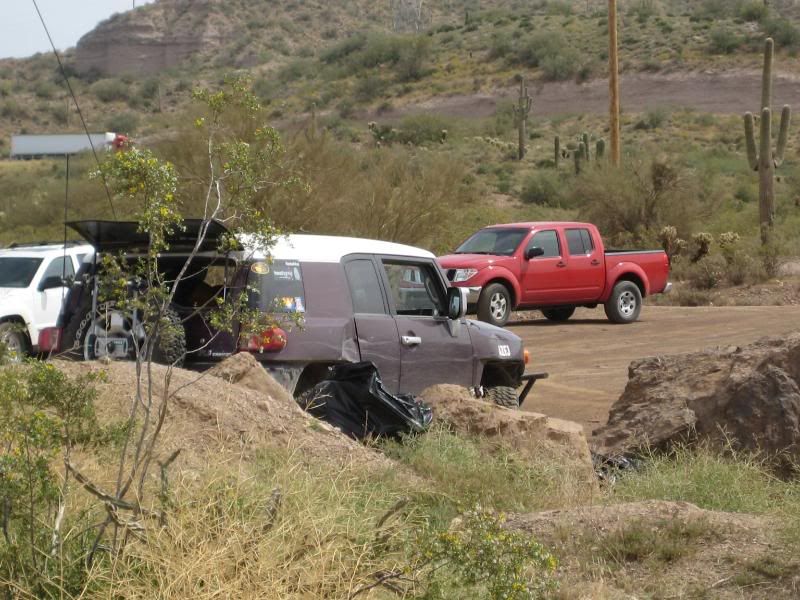 If you want a good leg workout just pick up trash for a few hours. It felt great and my legs were sore for a couple of days!
Don't let the missing leg fool you, Lance can climb anywhere especially if its to get some trash cleaned up!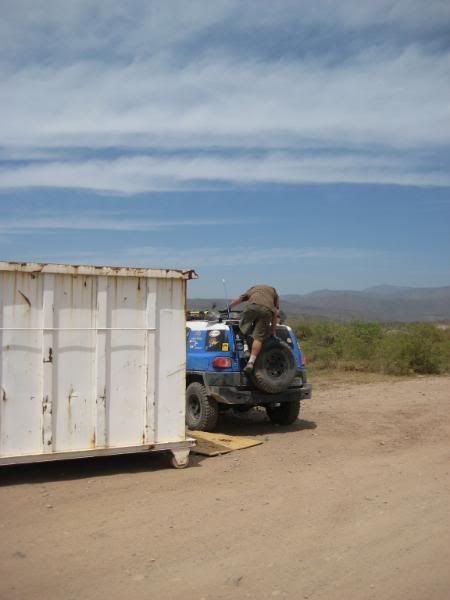 Another appearance by the ExPo sticker!
After a few hours of cleaning we headed out to grab some lunch at an old place up the road.
There is a lot of history here. I was surprised to see an autographed drawing of the town of Cleator and the man himself. Cleator is the small little town on the way to Crown King.
The BBQ Pork sandwich was GREAT! We decided to do a little loop across Table Mesa Road, to 7 Springs, then down near Bartlett lake and south on the Great Western Trail. Basically, we were looking to take an all dirt path all the way back into town.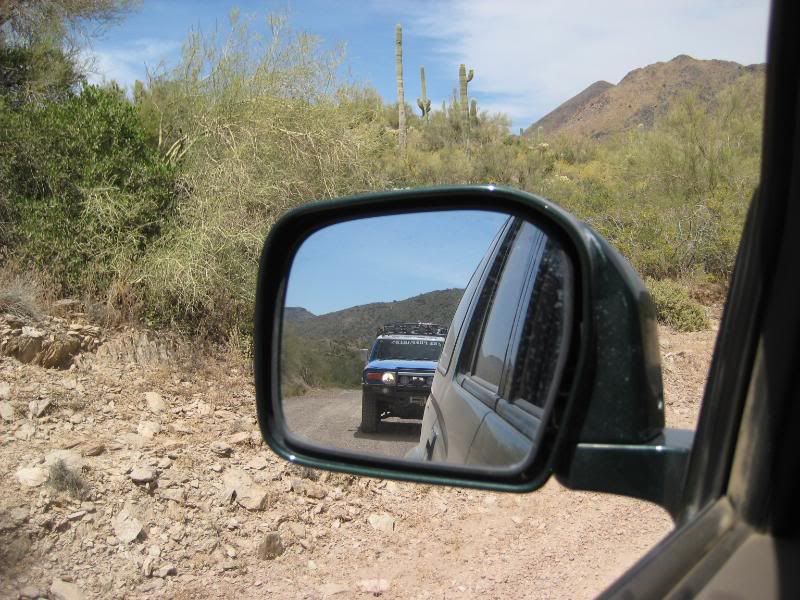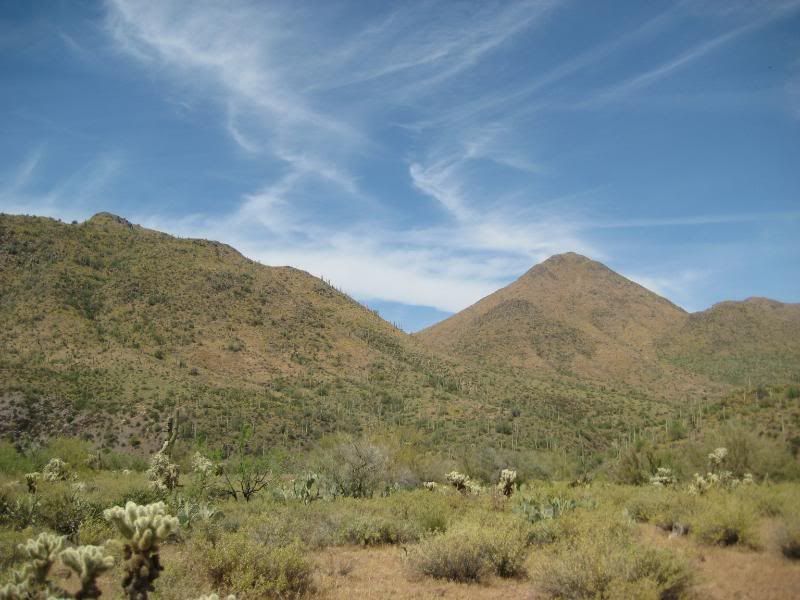 The desert was in full bloom!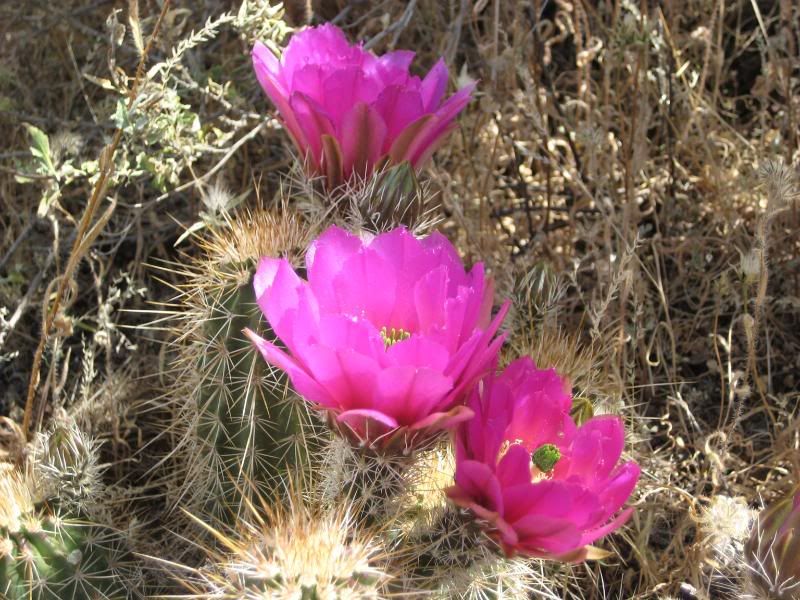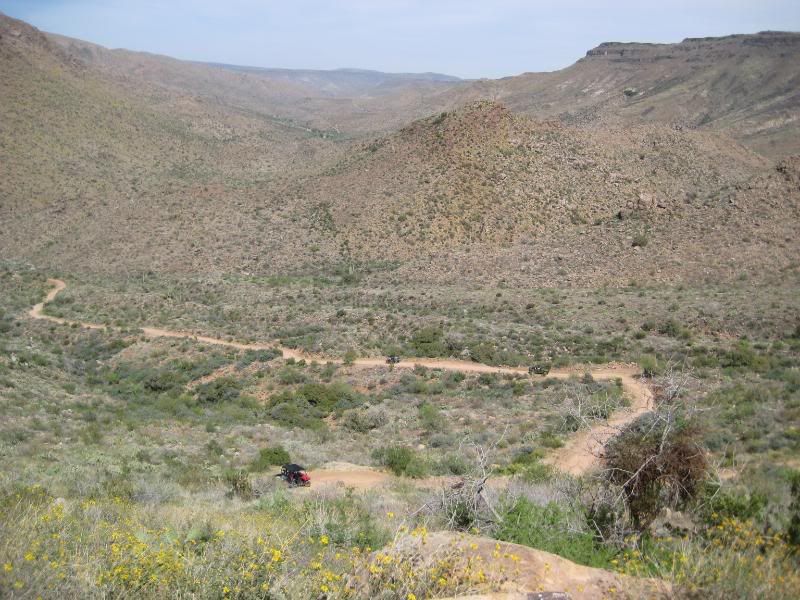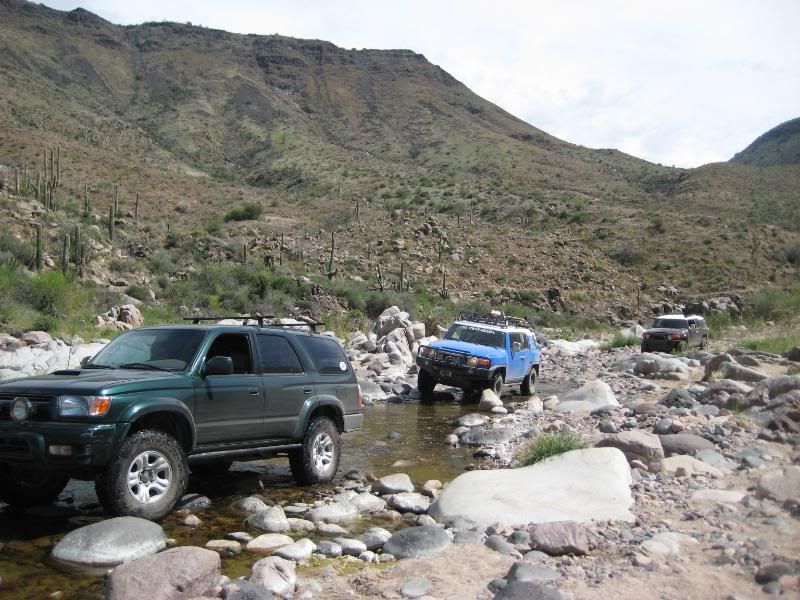 Here is a car that's nothing new! Its been here for a long time.
Not too long after we came to a section that had been completely washed out.
There was a nice incline we had to go down to make it around this and back onto the trail.
No problem.
We thought this little side by side might have a problem, but he was a good driver and descended nicely.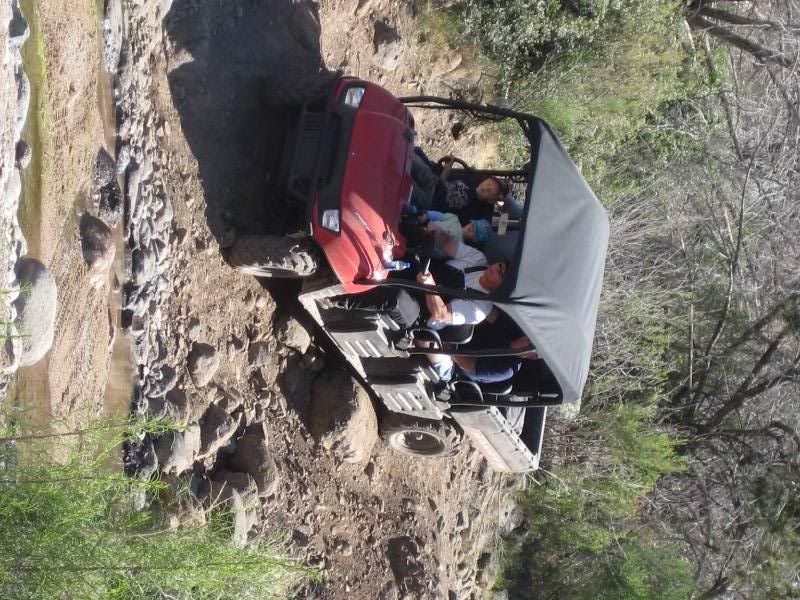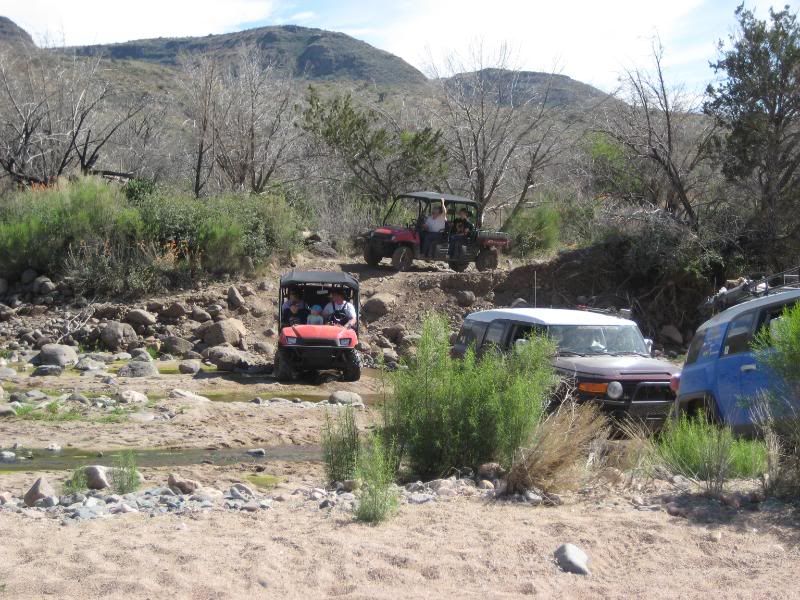 We finished Table Mesa Road and headed off to the Great Western Trail near the town of Cave Creek.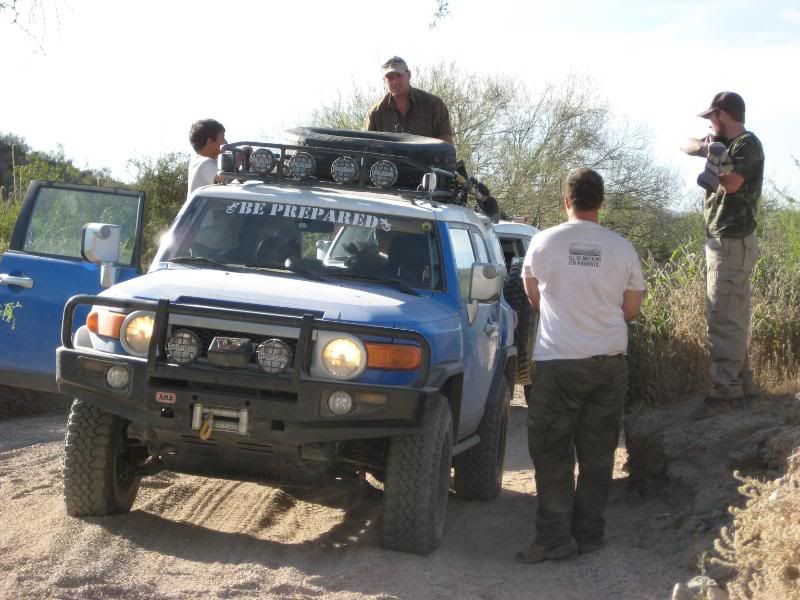 Soon after we found a nice big tire that was just waiting to be hauled out of the desert. We threw it up on top of lances FJ and headed off!
So nice to see water as the weather in the valley heats up.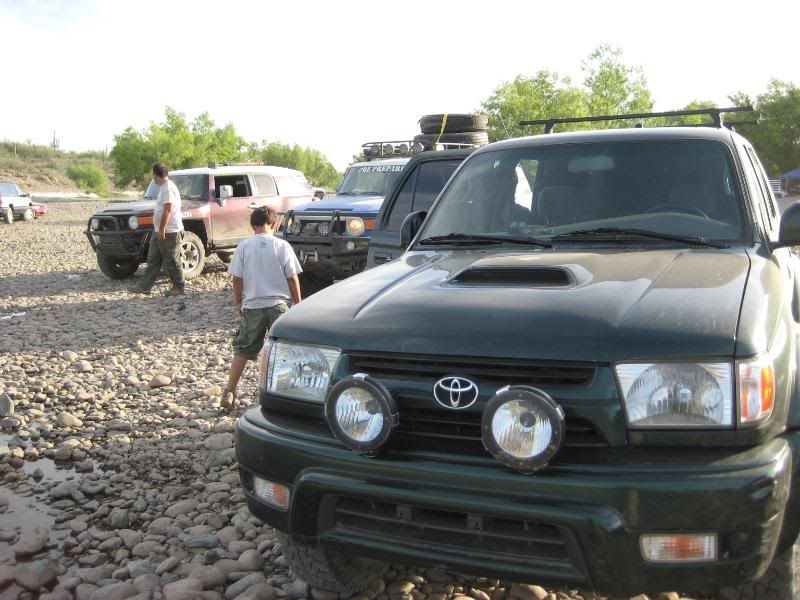 We hit pavement and tried to think of a way to get from where we were (Shea Blvd and the Beeline) down to Indian Bend (where the Saturday Car show is at Rock N Roll McDonalds)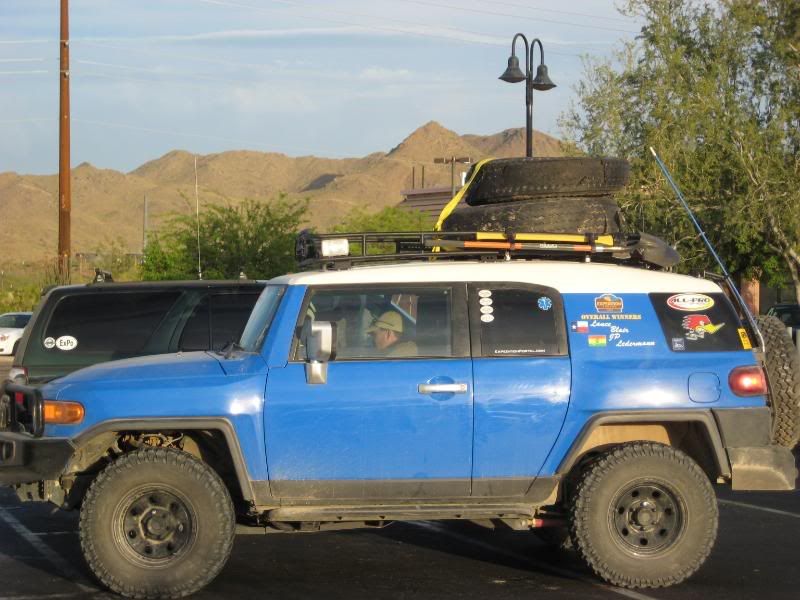 Yes, we found another tire as seen above on Lance's rig!
After getting close we were shut down when the road ahead read no entrance. The road went along the canal and was off limits. Just then a reservation cop stopped and told us to turn around. Lance charmed him and let him know what we were trying to do. He seemed to understand and told us to proceed on the dirt along the canal. Woohoo!
At the end of the Canal we hit pavement and we were right at the show. Not more then 100 yards away on the other side of the freeway.
Woohoo!
We were the dirtiest vehicles at th show, thats for sure!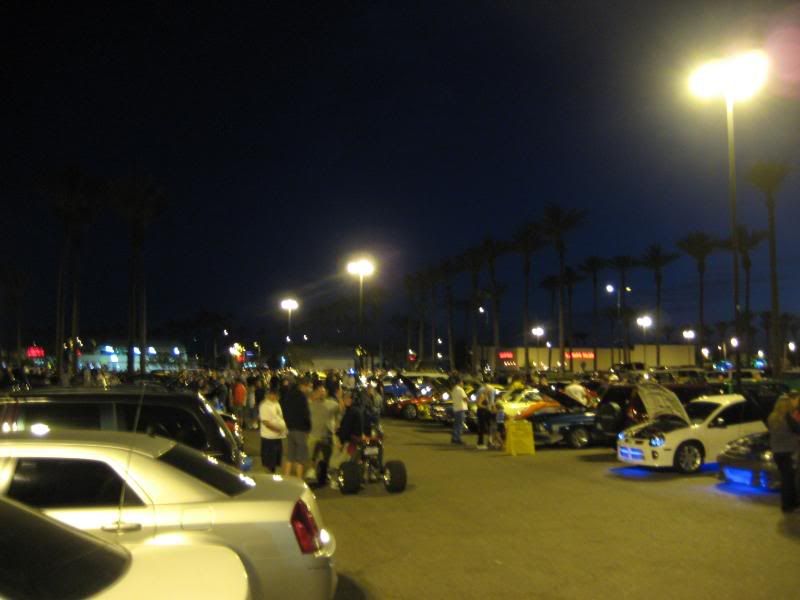 My favorite car growing up and still a beaut. 55 Chevy.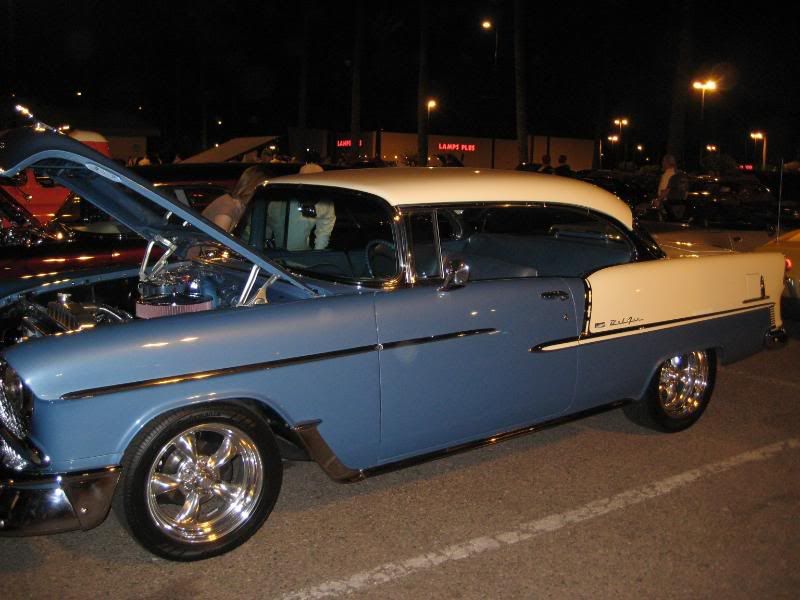 Nice lead sled.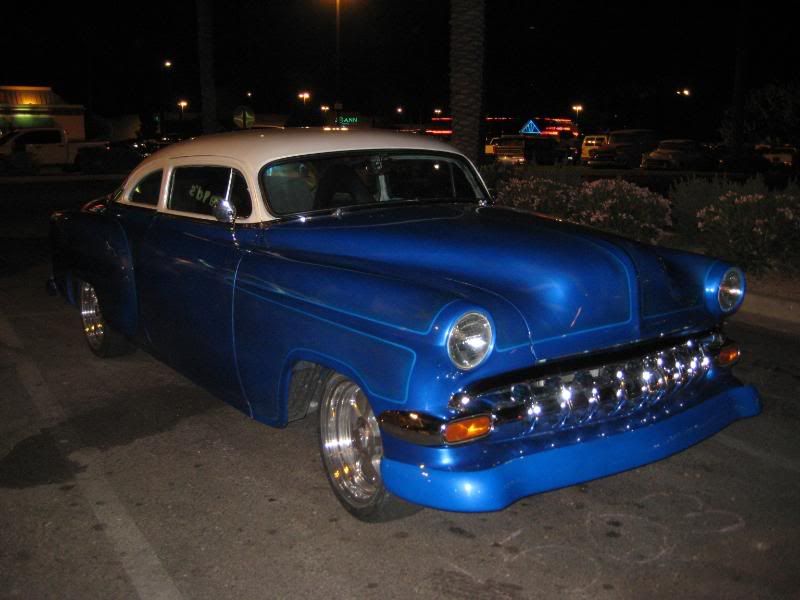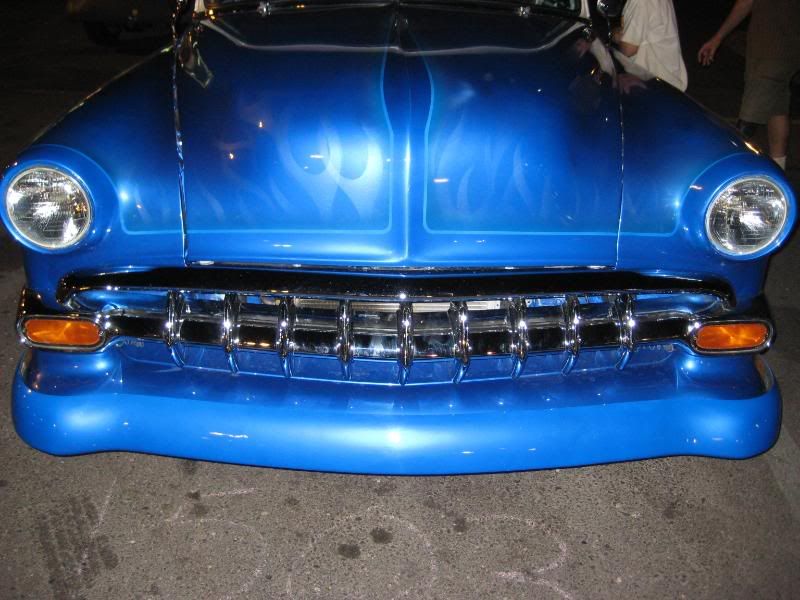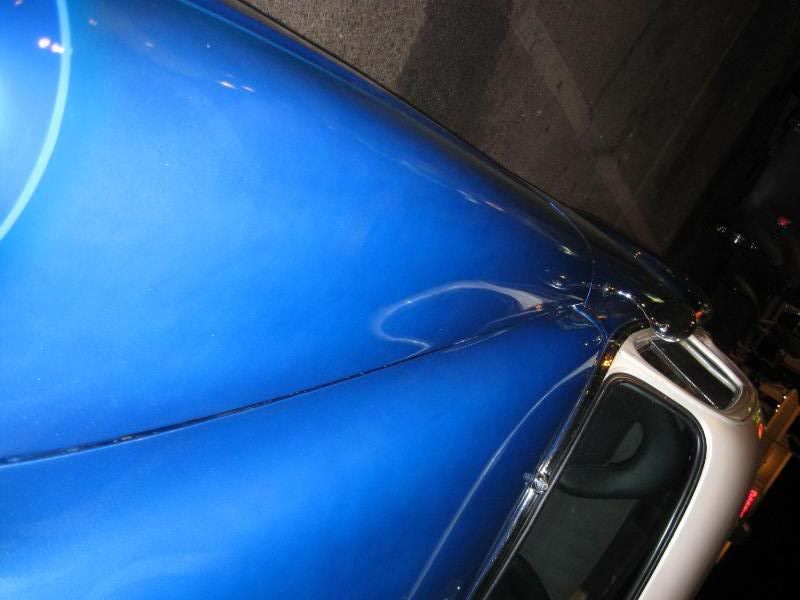 Even a nice new ALL white Trail Teams Addition FJ Cruiser.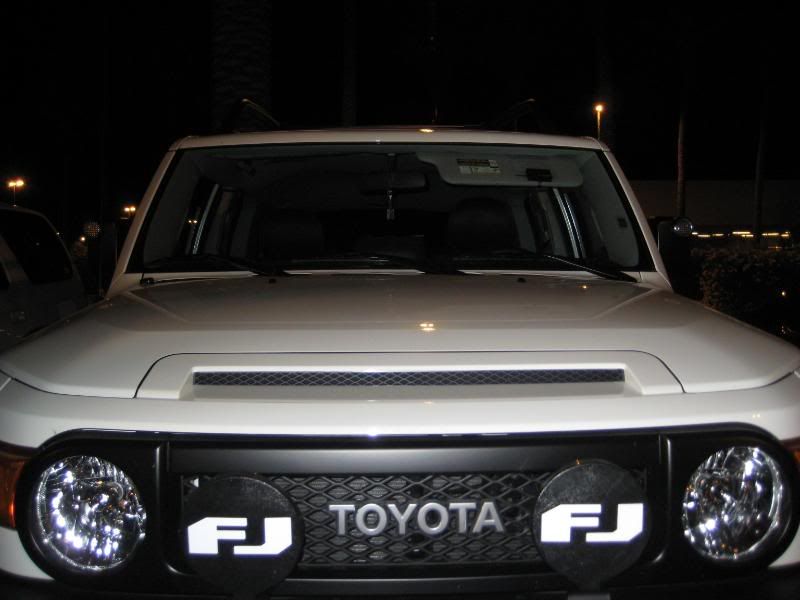 Great ending to a long, but fun day!!