443 miles, but when you put it on that little map it looks so easy!
View
HHMC Run 2010
in a larger map
If only we had more time, this looks like a GOOD place to be! We were finally into the rhythm of the trip and life on the road, but as it always does the end was nearing. We were just about at the end of our riding together.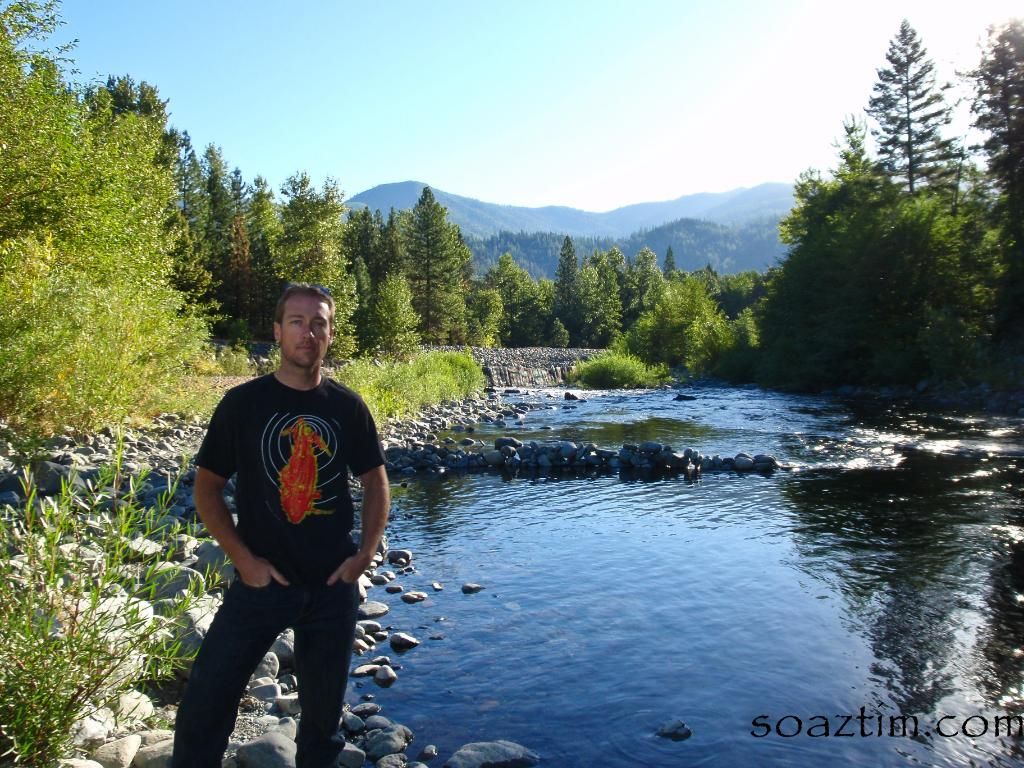 Where are you fish!! I see you!!!
We woke up at the Coffee Creek camp ground and headed for the little country store just down the road. You'd think they'd have coffee right! They did. Nothing fancy, but it did it's job!
We fussed around there for a while and finally got going down the highway. Monkey and I buzzed ahead because we had a special stop to make up the road.
We headed north toward Fort Jones where my Grandparents lived and where my Grandpa was buried.
Now that's the kind of view a cemetery should have. Nice and peaceful farm fields. A lot better than a view of a freeway.
What a cool guy. I wish I had met him. Pictures and stories paint an image of a guy who was part mountain man, pilot, farmer and entrepreneur. Most importantly a man of his word.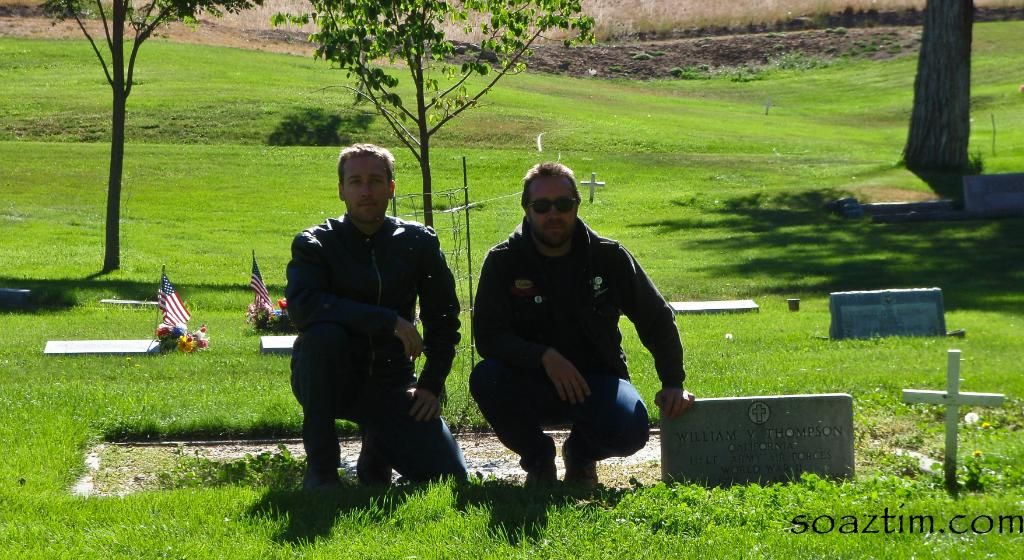 Gotta get a couple views for mom and grandma!!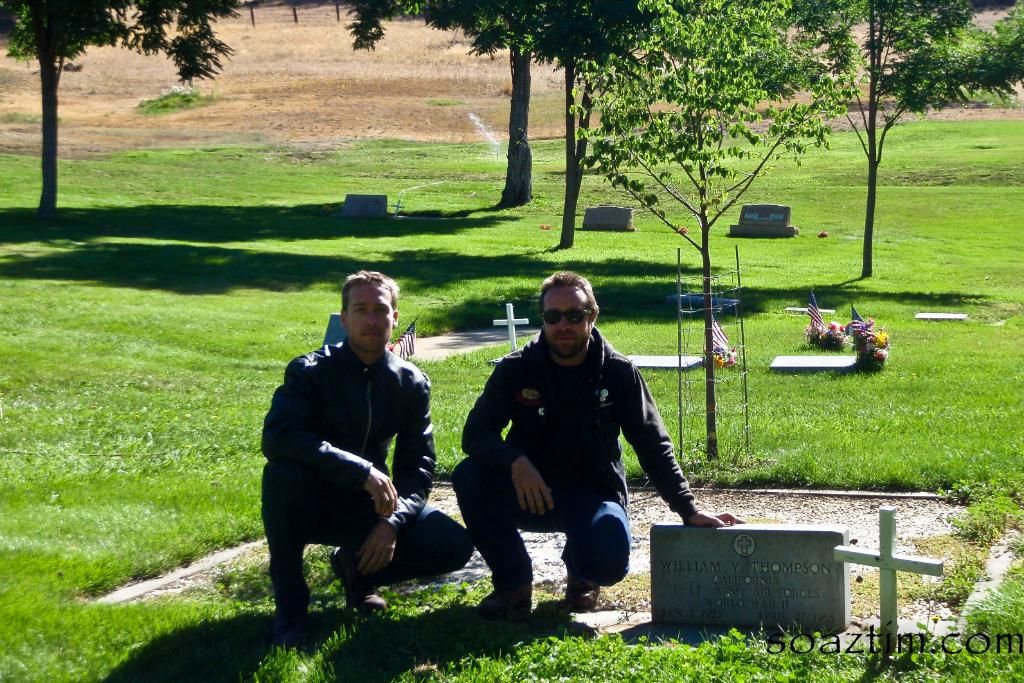 His old office. Looking well kept up!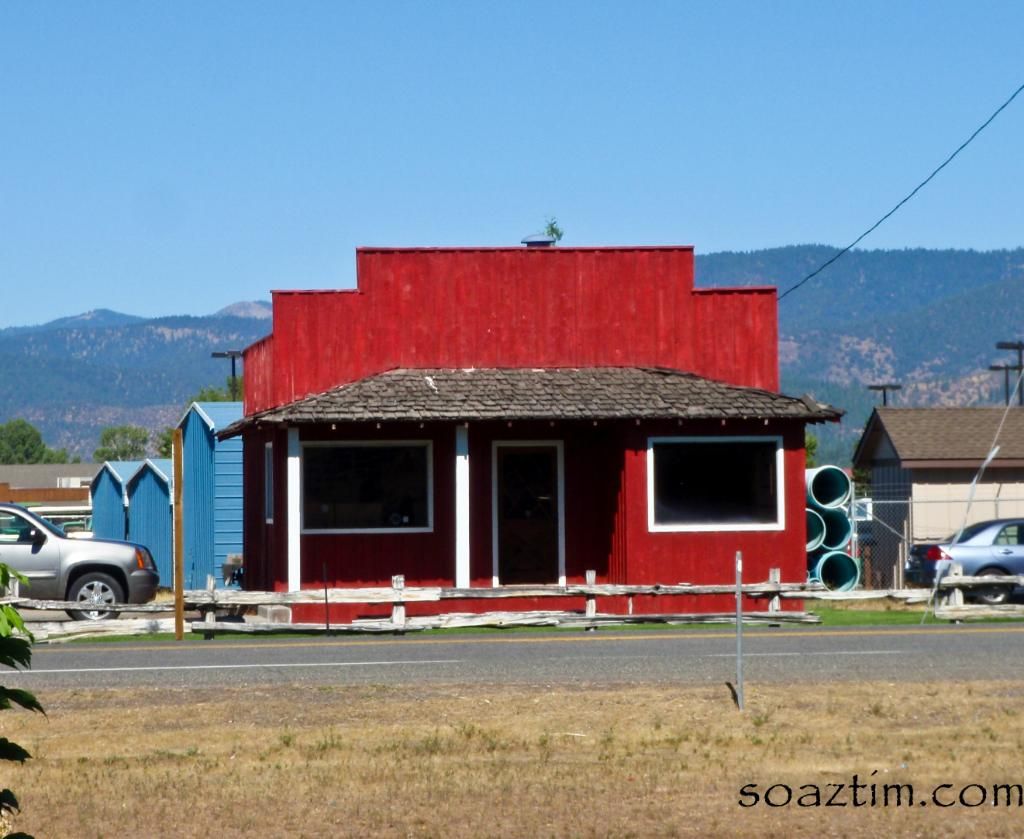 Scuba Steve found the Cemetery and we all headed down to the gas station. "I had a long way to go and a short time to get there." So I said my goodbyes and wished them luck. As a good friend from another life always said to me "Don't wake up dead." I guess there's something so morbid about it you can't help, but laugh.
See ya!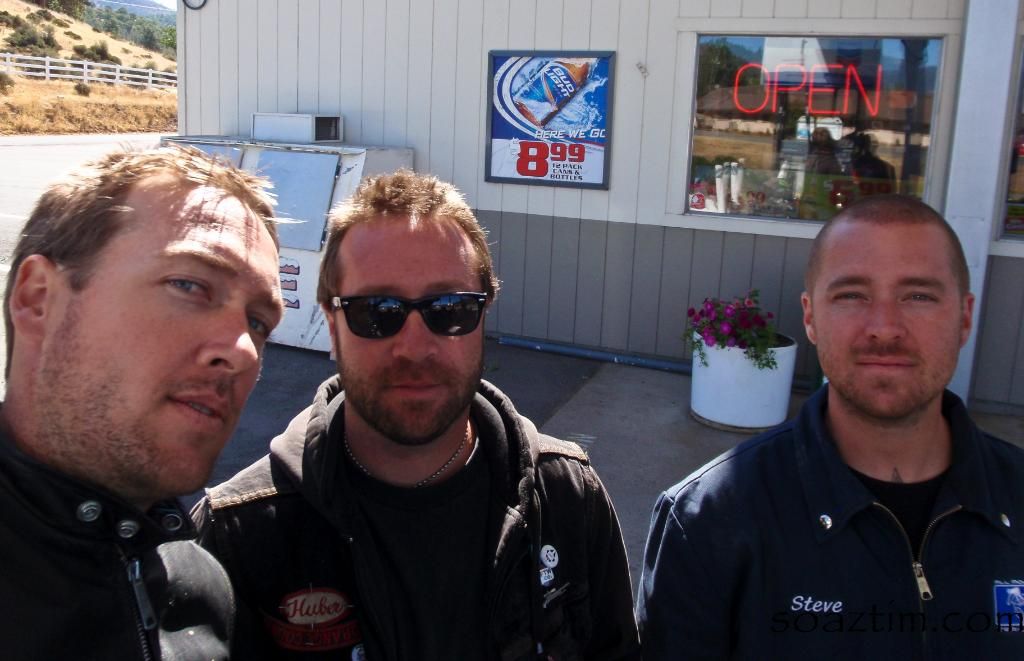 I headed through "downtown" Fort Jones and on you Yreka.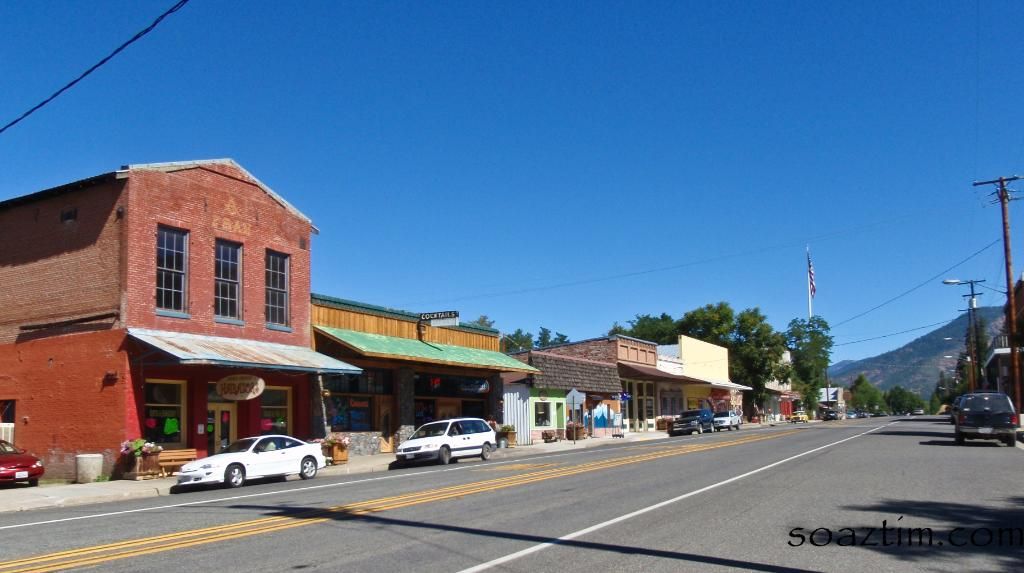 And then there was one.
I hit the 5 freeway super slab for a short time and blasted down to the town of Weed, Ca. next to Mt Shasta. Yes, that a real town. (I guess it's less odd than Bagdad, AZ or WHY, AZ.)
Now that's a good gas station view!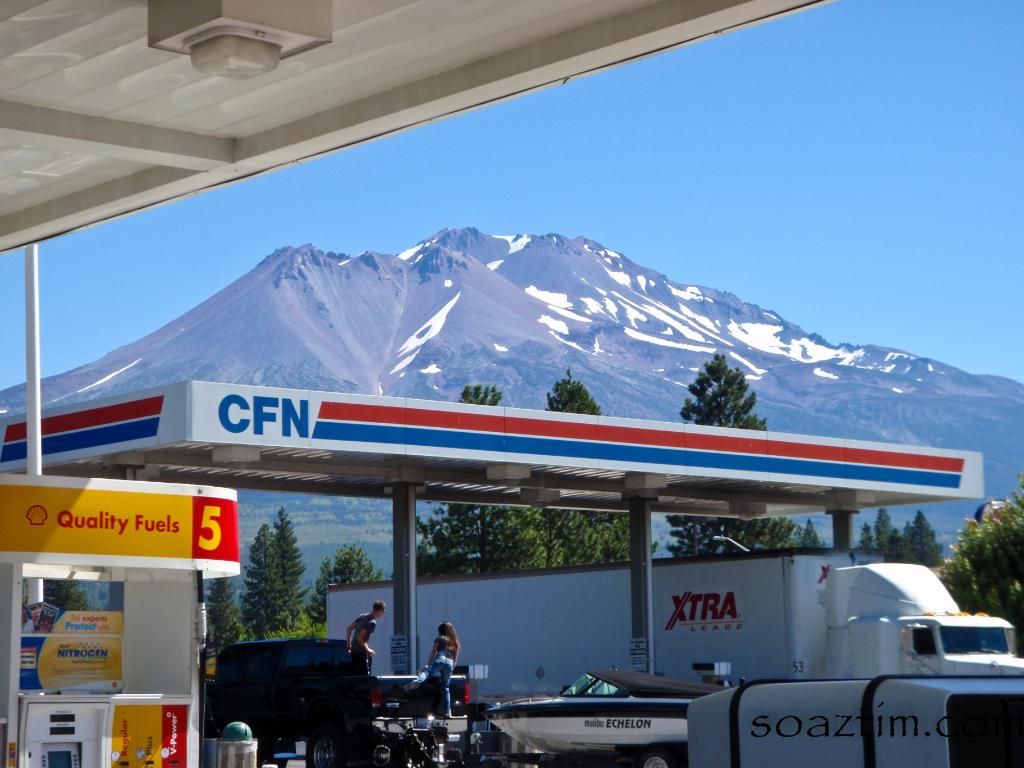 I really wanted to make some good time even though it was halfway through the day so I didn't have to ride too far on the last couple days so I hit a side road to Susanville, Ca. Blasting along on the straightest road I'd see so far on the trip. I made good time and the view was great.
In Susanville I realized that I was back in too populated an area for me. I wanted to blast to Reno and past it as soon as I could. It seemed like the second I hit Nevada it got hot, dirty and busy. The traffic and drivers in Reno along the 395 were insane. I'd stop for water and to shove a clif bar into my face, but that was it!
Eventually I made it back up into the mountains and the traffic, to Lake Tahoe I presume, subsided.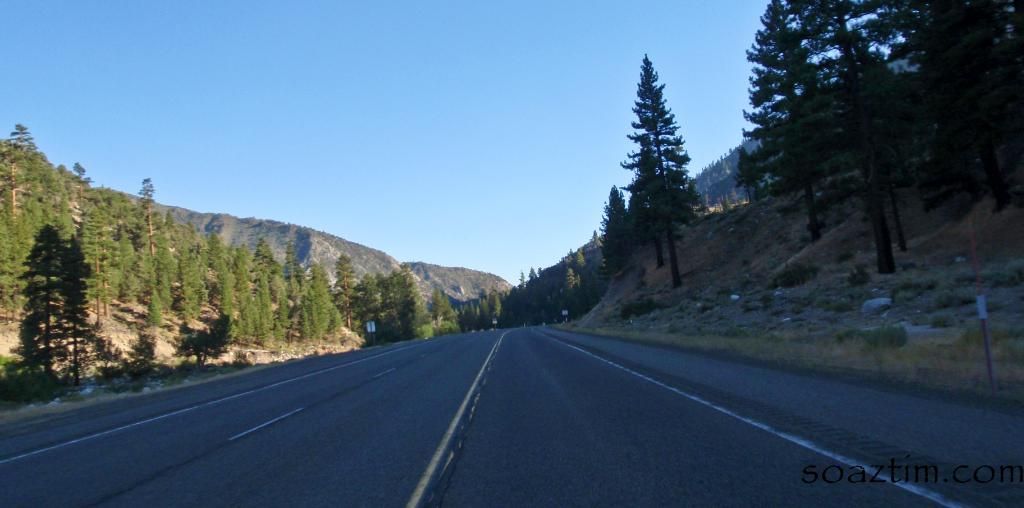 I was enjoying the cool air and riding again. The miles were ticking by, but I was in no hurry as far as MPH went.