Click play and then scroll down and enjoy as you read.
I almost forgot to mention that by this point in the trip we have an unspoken game going on. Not sure how it started, but I suspect someone actually had it stuck in their head to start the trip. Just before we are ready to go someone will start humming or mumbling to themselves some horrible Yacht Rock type song from Kenny Loggins or similarly painful music.
It seems that if you do it just before suiting up to ride it sticks in your head until the next stop which can be hours sometimes. With that being said, enjoy the music with this post. Hope you weren't about to fall asleep or go for an extended ride. ;-)
Where was I? Oh yah, we had about 169 miles to cover and Sonora Pass that I've been looking to do for a long time.
View
HHMC Run 2010
in a larger map
We woke up to ice on the bikes! All the confirmation we needed that the decision to stay in the hotel was the right one. We walked across the street to a little diner that was great. The cinnamon rolls were the size of a half loaf of bread. The coffee cups were the size that you picture in your head when you REALLY want some coffee. Kind of a bowel of coffee really. We ate until it hurt!
So, being nice riders we rolled the bikes into the street to start them up so we didn't wake up the whole hotel. With the low temps my battery could barely turn the bike over. I've had it happen with my KTM before, but I always had the backup of a kickstarter or the option of a push start. I realized I didn't like the feeling of relying on the battery alone.
No matter, on the second time she just barely coughed to life. We started riding toward the pass and it was COLD.
Just as you turn onto the Sonora Pass road you pass a Marine base. It was impressive to see Black Hawks and some other GIANT helicopters sitting right next to the road we were on. It actually looked like some forward operations base with people running everywhere an trucks cruising around this way and that even though I know this base has been there for a long time. I think these guys have a better view than even the guys on the beach at Camp Pendleton.
I decided that these "no stopping any time" signs should be taken more seriously than the ones at say, Walmart, so we kept keeping on down the road.
All of a sudden the road... "duh duh, duh duh, du, duh" Damnit! I'll kill you flippin Michael McDonald. That song is like cryptonite to having a good day!
So all of a sudden the road starts to turn and I mean turn hard. a 50MPH corner into a 10MPH 180 degree turn. I think it caught us all off guard. You climb up so fast that we stopped at a corner to take in the view.
DOH!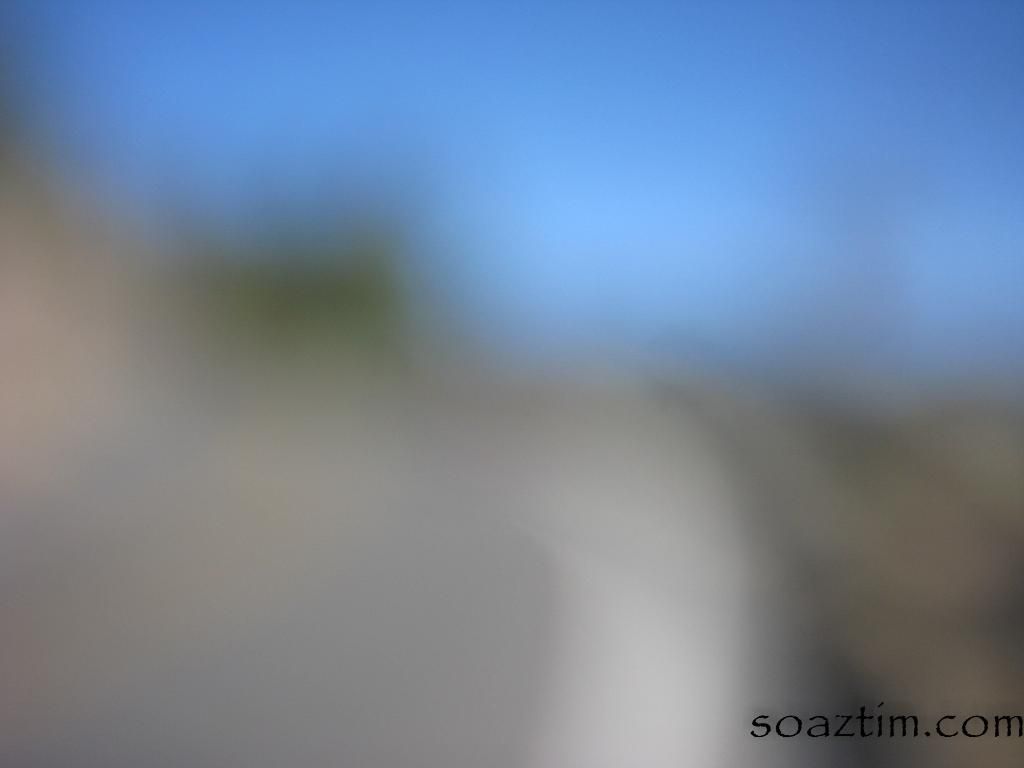 Well, that was the death of my trusty old Canon G9 that had survived 4 abusive years of use. It finally had enough sand and other crap in the telescopic lens that it just died.
On to the back up camera. It's an olympus that doesn't take as good of pictures, but at least it's dust, shock and water proof so it's perfect for the abuse I tend to delve out to cameras.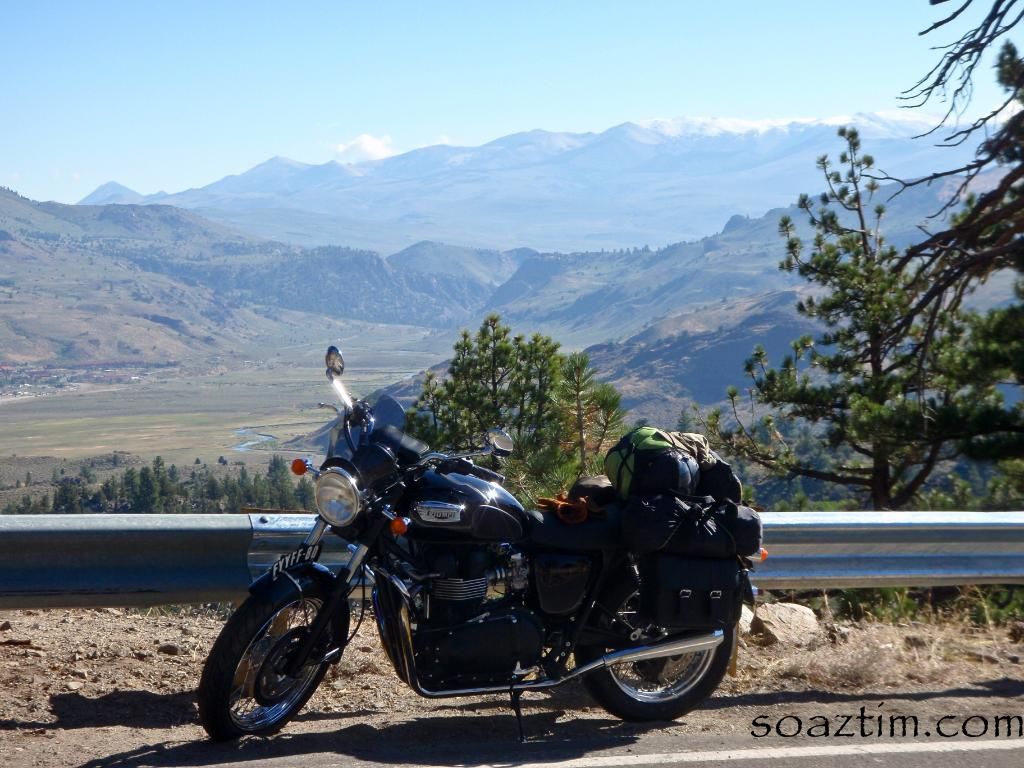 Looking down at the Marine base.
It just kept getting better. We only saw a couple other cars on the road and I had an eagle fly along next to me and I rode along.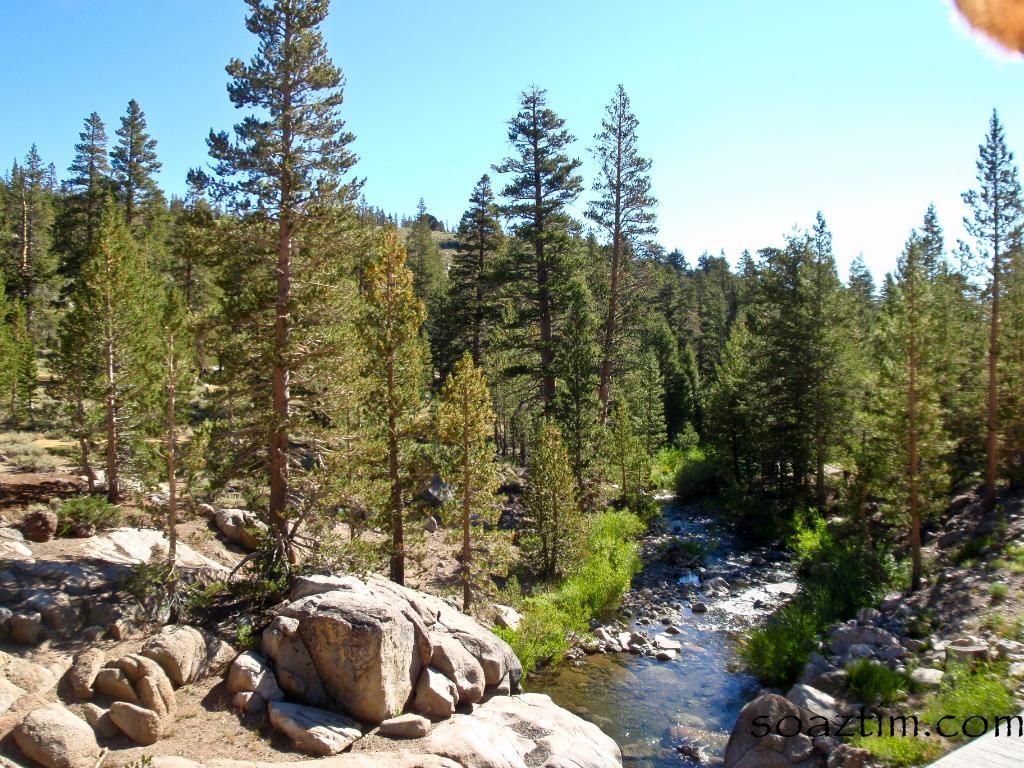 Some of the greatest stretches of tarmac I've seen.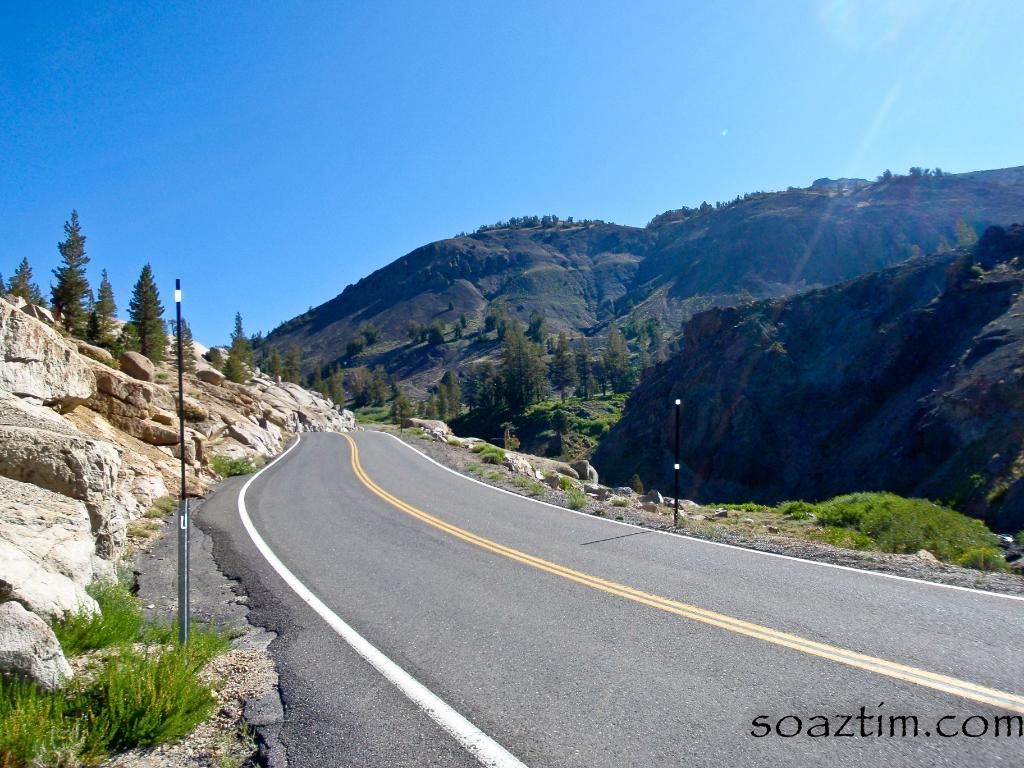 Just over that mountain is Yosemite Valley.
My favorite turn! The panorama feature on the olympus works better on a tripod, but you get the idea!
Still a little snow.