166 great miles.
View
HHMC Run 2010
in a larger map
So, we wake up and thank our gracious host and we all head down to main street St Helena for breakfast. Scuba Steve showed up right on time. Sorry folks, no report as to whether he struck out or whether he even went to bat last night. I had a killer breakfast burrito though. We all exchanged stories from our mini solo adventures and we headed out of St Helena... on the back road.
I didn't get any video or pictures of this road, but it was awesome. The trees had grown to create a canopy over the road and there were so many turns, tight turns, that you couldn't relax for a second. It was better than any coffee to get your blood flowing. It was so dark that I had to take my sunglasses off just to see the road surface and look out for debris.
After a little while we hit a T junction and were talking about the road. Monkey loved it, I loved it, Scuba was not a fan. Keep in mind that Scuba had gone from riding a dirt bike in High School to this trip 15 years later. He had actually done an amazing job of keeping up and handling the long hours on the bike, so far.
We kept heading due west trying to avoid freeways and keeping to side roads. Eventually we came over a hill and rolled into the town of Bodega! What a cool little town. It seemed a little eerie, but otherwise cool. Part of it was this pretty, but also pretty creepy old church on the hill.
We almost didn't stop, but I'm glad we turned around and checked out this little bar.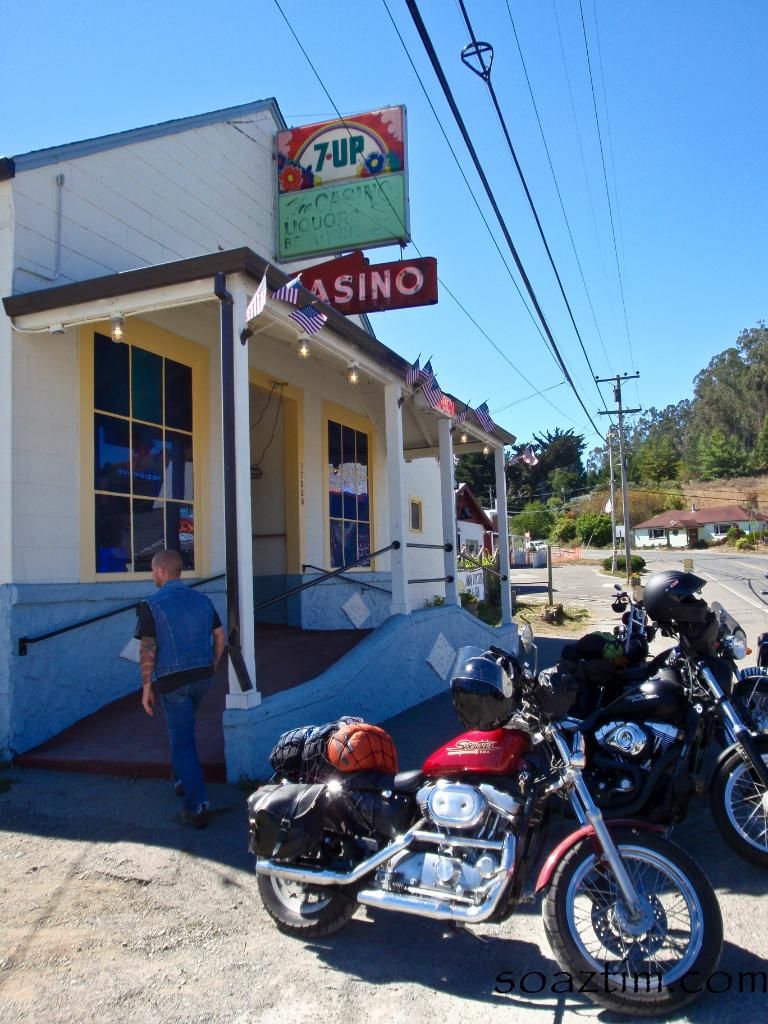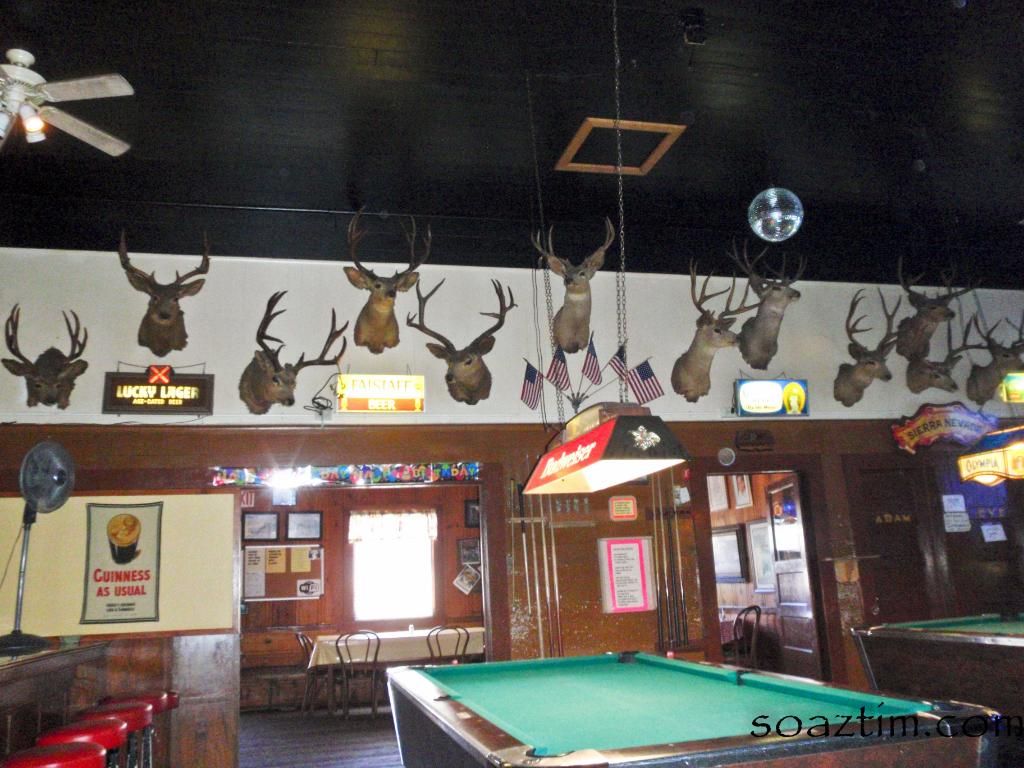 The owner was the coolest old lady. She had owned the place since she bought it from a family member nearly 50 years ago. This town of Bodega was also were the Hitchcock thriller "The Birds" was shot. She had some prop birds and signed movie posters hanging in the bar.
Something about this old ladies smiling face and attitude made it a good morning for me. Can't explain it. Within miles we saw the Pacific.