So we woke up feeling a little hazey. Can't for the life of me figure out why!
We wished him luck and a safe ride, then Dirt Beard headed south and back to the working world.
Today we had about 213 miles to do. From Knights Ferry over to St Helena near Napa.
View
HHMC Run 2010
in a larger map
We headed into the Cowboy Capitol of the World, Oakdale, for some grub. We found a decent enough place and as usual, ate til it hurt. We had a pretty good thing going where we would eat like crazy for breakfast and then eat a big dinner. It seemed to work. I've decided that riding a motorcycle all day uses more energy than I had ever thought.
After leaving Oakdale we briefly headed back the way we had come the day before. We did it so we could catch highway 49 and see the rest of the gold country. We cruised through some really cool little towns, that I'm sure each have their own story.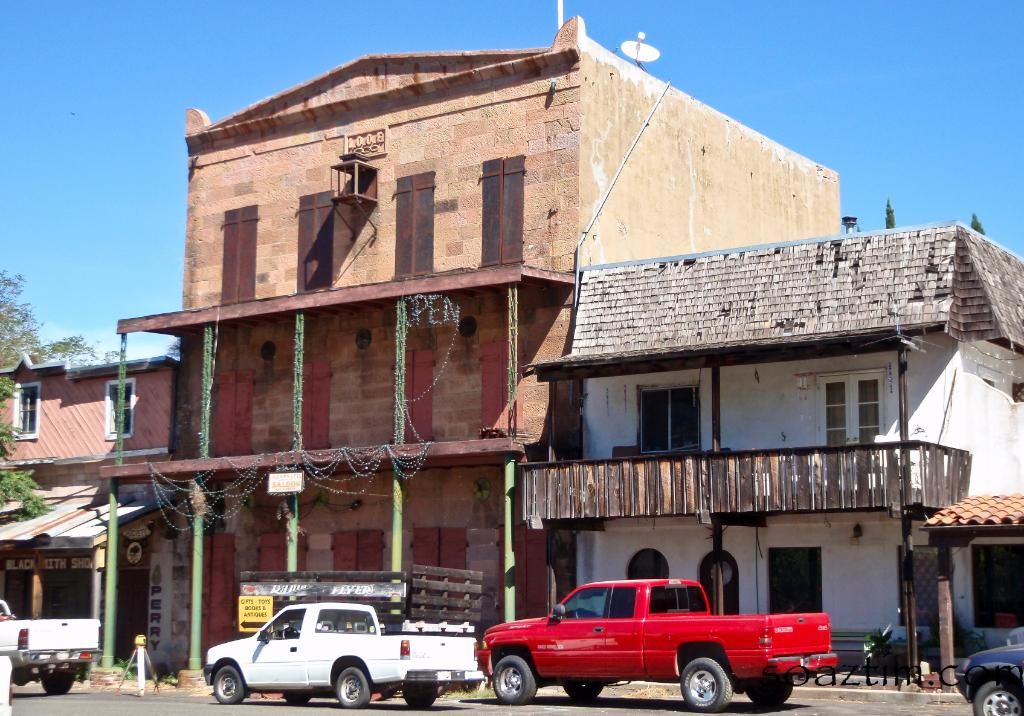 Once we finished the 49er country we headed due west for Sacramento, UC Davis on to St. Helena. As soon as we dropped into the valley it was HOT. We had a good ride, but it was feeling a little too much like the AZ heat.
We stopped at a lake or two along the way just to take a look, but the stops were quick because the only thing that felt good was keeping moving.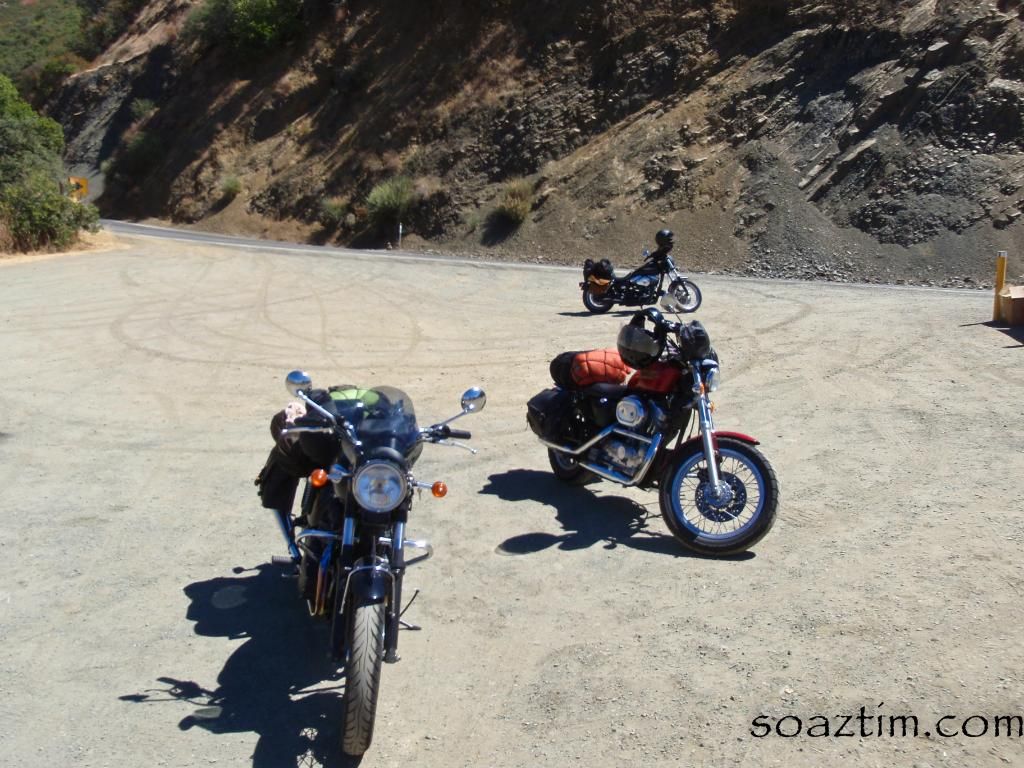 Like any tough bikers we decided to go to one of the roughest part of California. After checking ourselves to make sure we weren't wearing the wrong "colors" or anything else that could provoke the wrong kind of people we dropped into Napa Valley.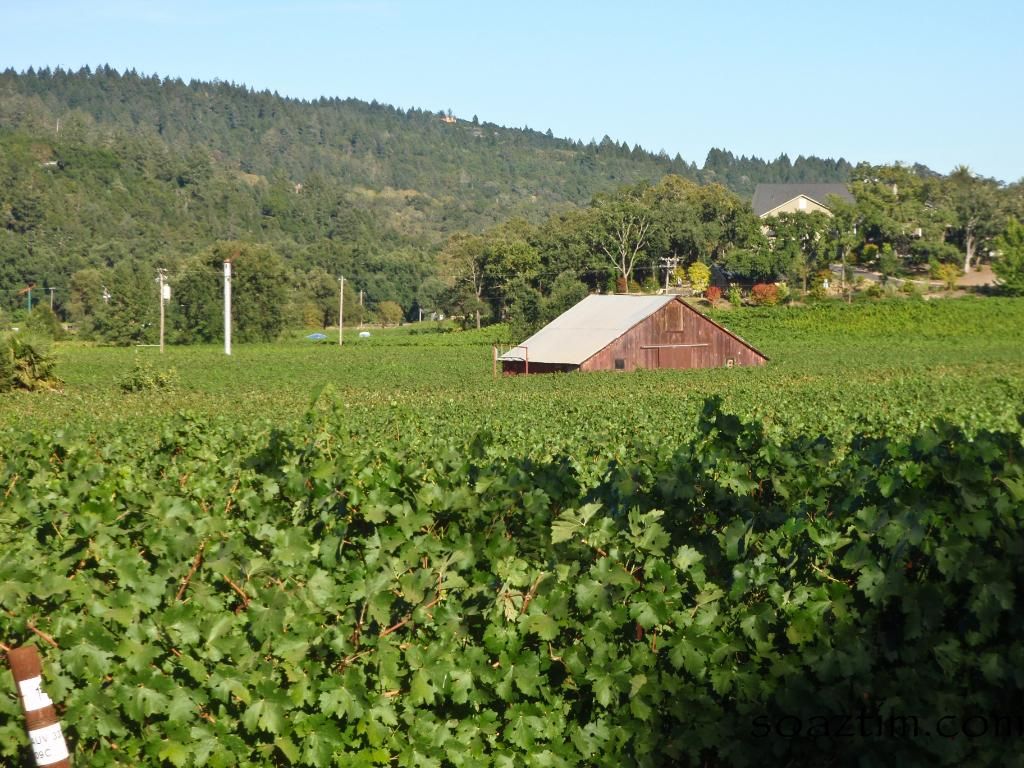 In reality the mansions and estates in Napa are just amazing. I've seen wealth in Orange County or a place like Beverly Hills, but nothing can prepare you for how perfect and amazing these wineries look. Mmm, grapes!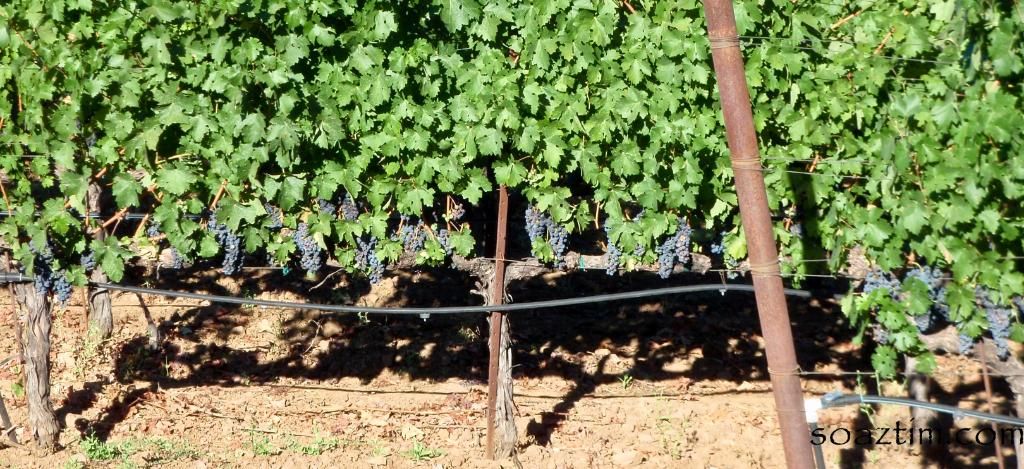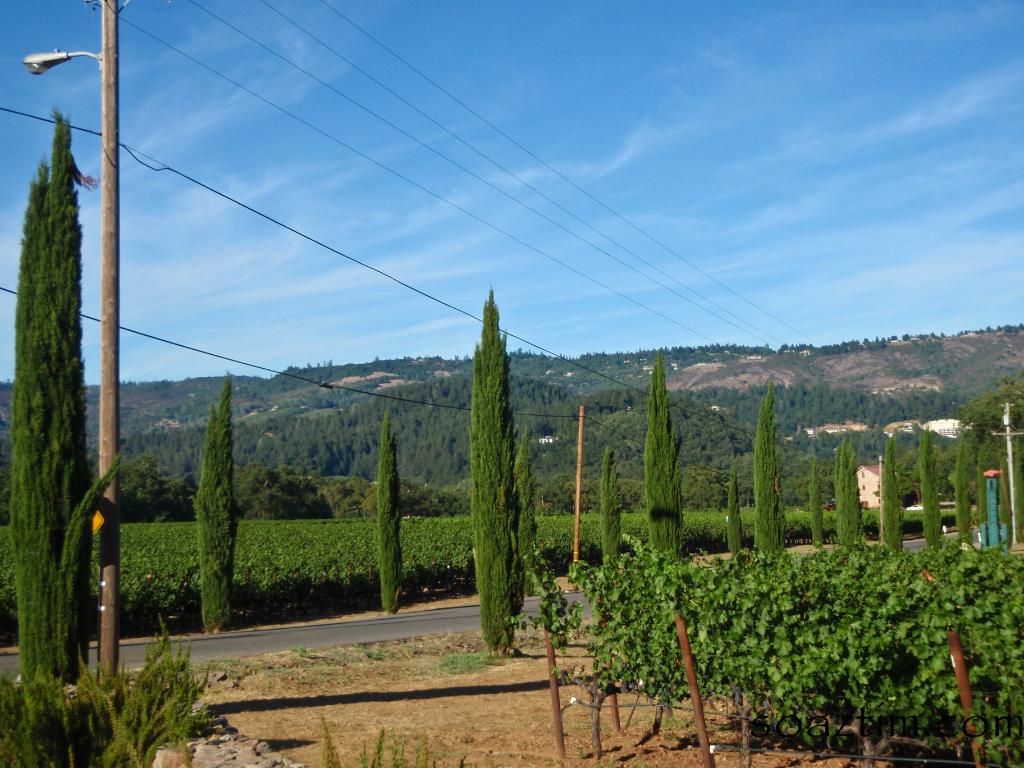 Day 5 was one of those days that you have to have on a motorcycle trip. It's the one that gets you from one area over to another. You actually deal with normal roads, some traffic and the lack of quiet which you've started to take for granted. Once we rolled into St Helena it was a different story. Sure it was expensive, but the small town charm made it a place I could stay for a while.
We met up with Monkey's friend and she showed us around town a bit. We heard them rave about the BLT at this one restaurant. How good or bad could a BLT really be? I changed my mind after eating this one. I won't bother describing it because I won't do it justice. Let's just say that it was epic. So was the price, but for once it was worth it.
At this point we all decided to go our separate ways until morning. Scuba went south to Napa to see a friend. Monkey headed out to some wineries and I walked around Helena for a while and then got on the bike to explore around the neighboring town a bit.
It seems as soon as I was solo the bike revolted because it thought I was taking it away from it's friends. I filled up the tank at a gas station and as I started it there was a loud pop. Not a normal backfire though. It seemed to be running though so I pulled out and went down the street. Something was wrong. It was coughing and sputtering. I could barely keep it moving down the road. I got off to take a look and saw one piece of metal that was just too clean. It was a metal nipple like one an air line would go on. When I started the bike and put my finger over the hole it perked up and ran right... Hmmm. So there was a backfire into the carb and the pressure blew off the cap that was on there. I checked Ace and the autoparts store. Both of which were closed, but THANKFULLY, Dirt Beard who was likely home by now was with me in spirit. I had seen the same thing happen on his Bonneville two years ago on the motorcycle trip. He eventually fixed it by putting a pencil eraser, the kind that slip on the end of the pencil, over the nipple. I used a little hose clamp and it was good to go. With that solved, I called it a day.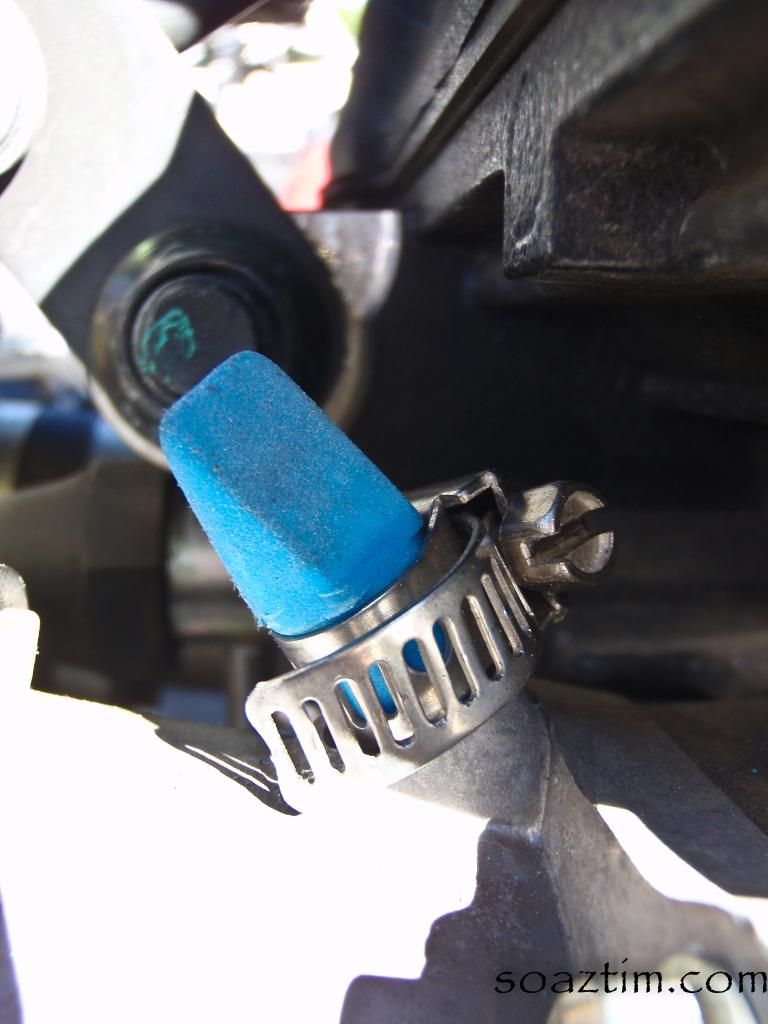 I was excited to get to tomorrow though! We were headed for the beach. Bodega...