So after mountain biking we headed out to go and do some offroading. I went home, ate some In-N-Out, and then Danica and I headed to the trail head.
To start this you head up to Bartlett lake road just past Cave Creek. There is a turn off on the right for it. Not labeled, you just have to know where to go.
We were doing this trail in reverse of how we had always done it in the past.
That meant the hardest obsticle would be about a half mile into it. DOH!
This is not a good sight. What you can't see is that whole truck leaning into this rock. Thank goodness for rock sliders. I knew I made those for a reason!
Uh oh, design flaw...
The rear "kick out" is supposed to help nudge the truck out of the way of the rock.... Here you can see it almost bending flat....
I think I may need a little support bar right there...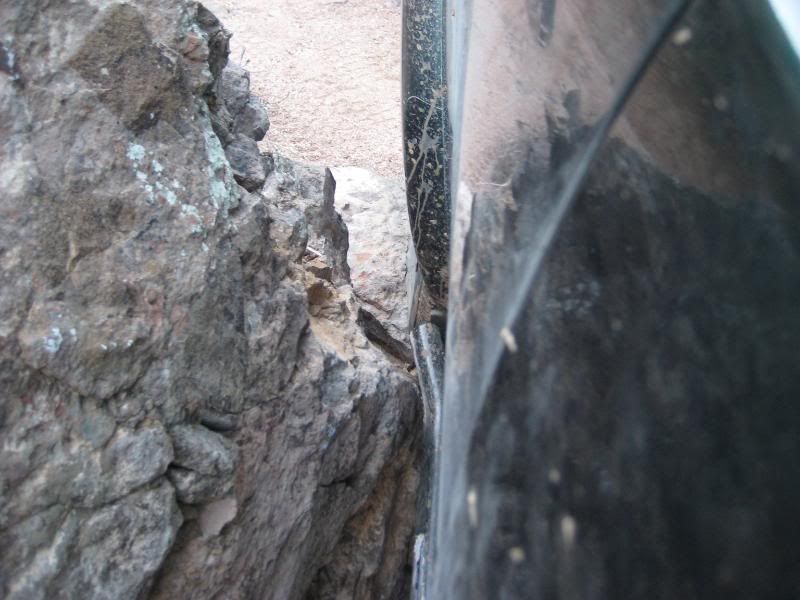 Weeeeeeeeeeeeeeeeeeeeeeeeeeeeeeeell. Now that I was up against the rock and a wall I was all but stuck. The rock had touched my two passenger side doors ever so lightly. Not even a dent was hardly made, but there were a couple of dime size scratches from it. Thanks to the guiding of Elvota I reversed back and we stacked a couple rocks to keep me from leaning so far into the big rock.
As I back up I heard a bad noise....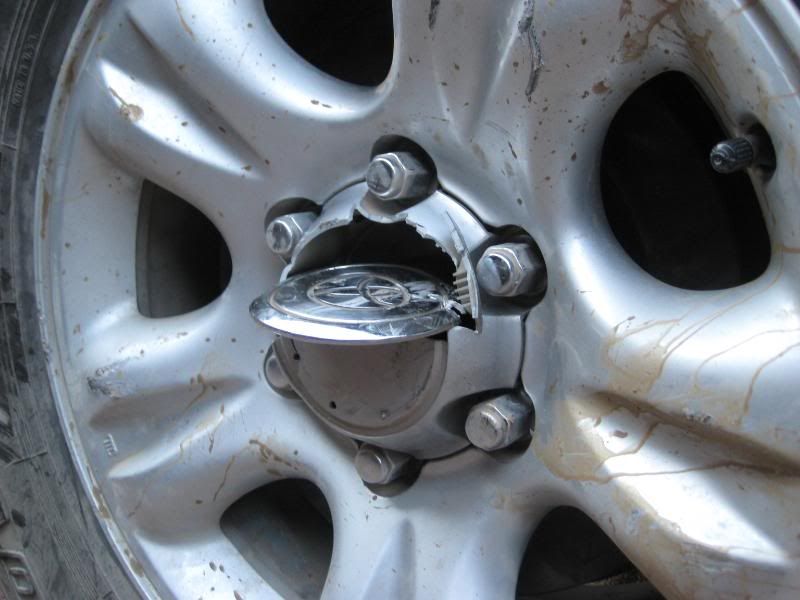 Bad noise, but not an expensive noise. I had shredded the center cap for my wheels. Thats an easy fix at a junk yard. :)
On we went without any problems. We made it down to a natural canyon that is fun to hike.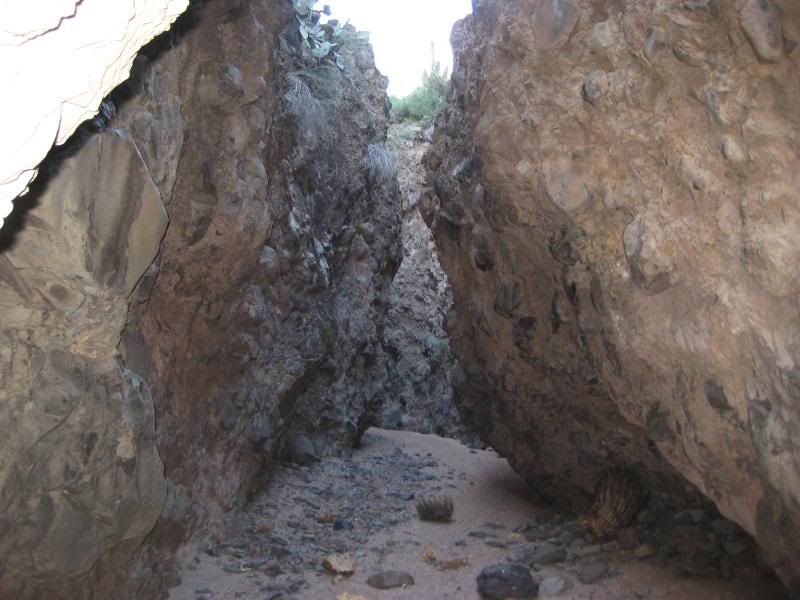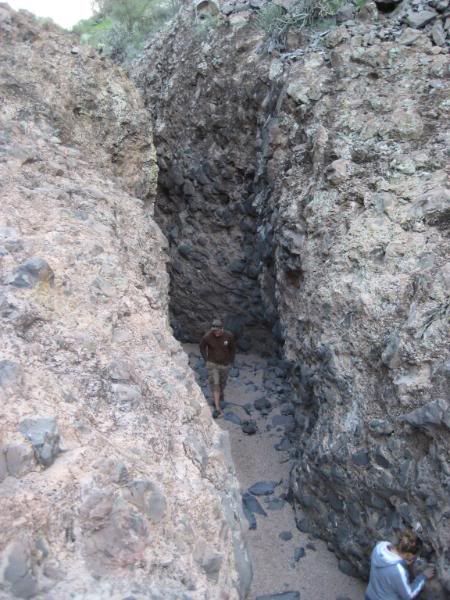 There were animal tracks all over in the canyon. Something had eaten a bit of this fallen Saguaro.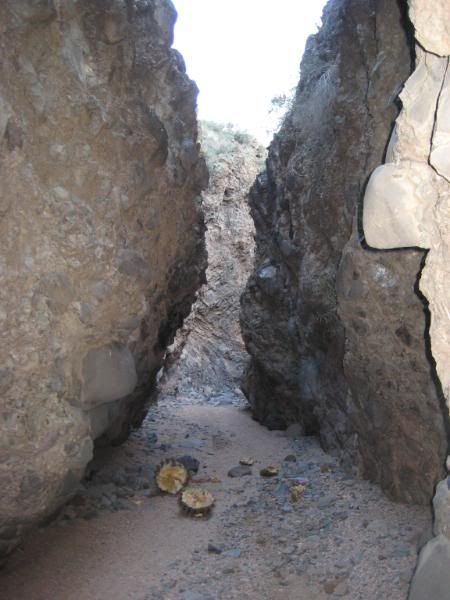 Maybe its whatever ate this!
ahhh!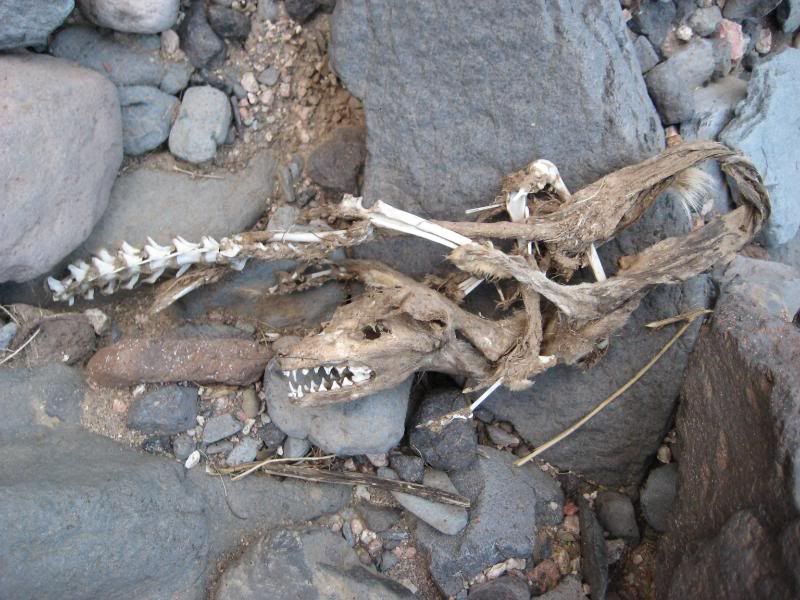 We went to another canyon that Elvota knew about.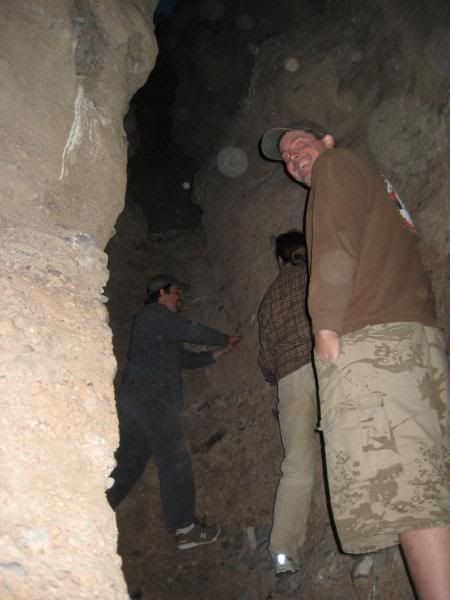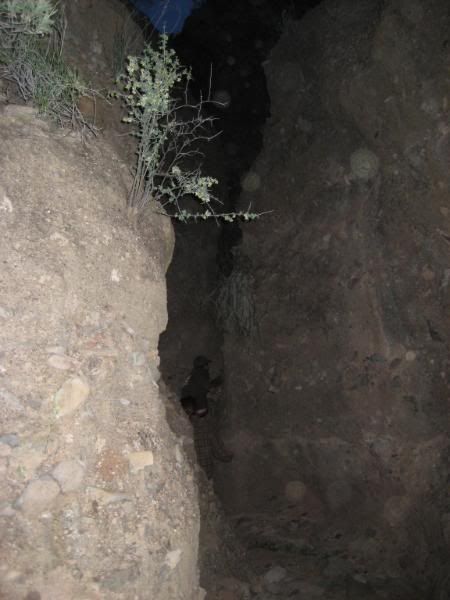 Then we headed on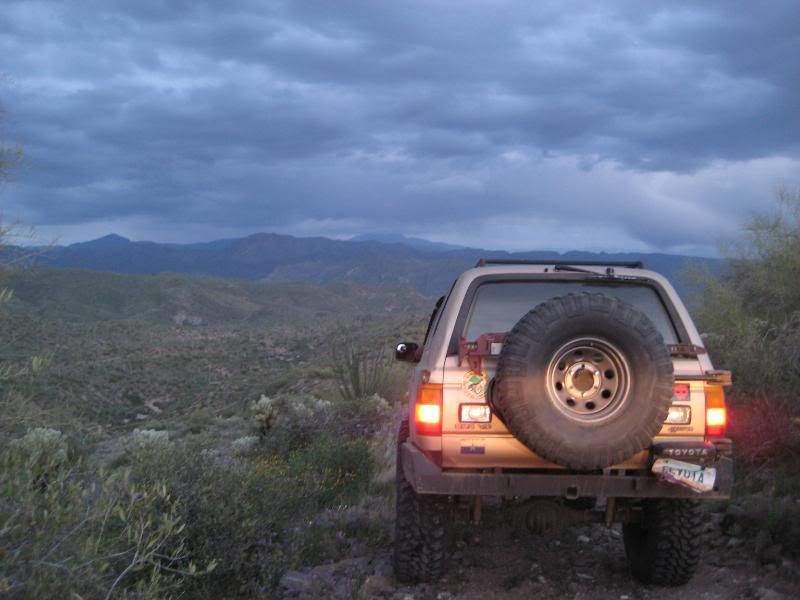 Maybe the favorite pic of the day.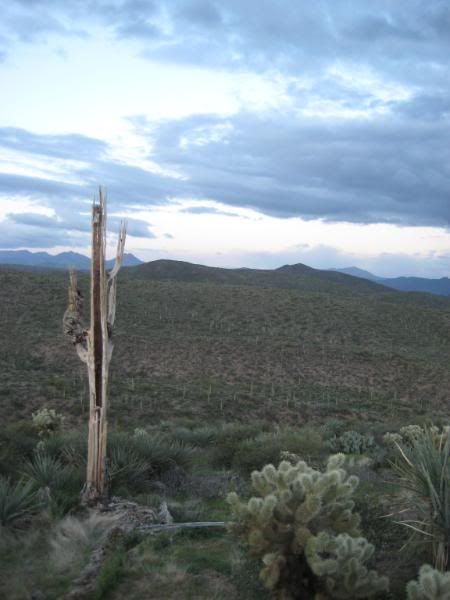 This hill was really, REALLY steep. About 30 degrees or so and loose gravel.
Thank goodness for 4wd low and a rear axle locker.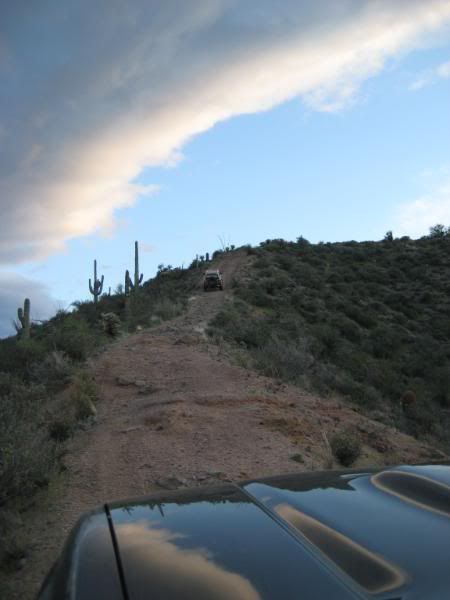 A hole lot more wild flowers all over.