After the hike Saturday I was itching to get out and do some riding!
I tagged along with some friends to a trail I had never been on. Red Mountain. After getting there we saw a Yeti Bicycles truck and trailer.
Neato!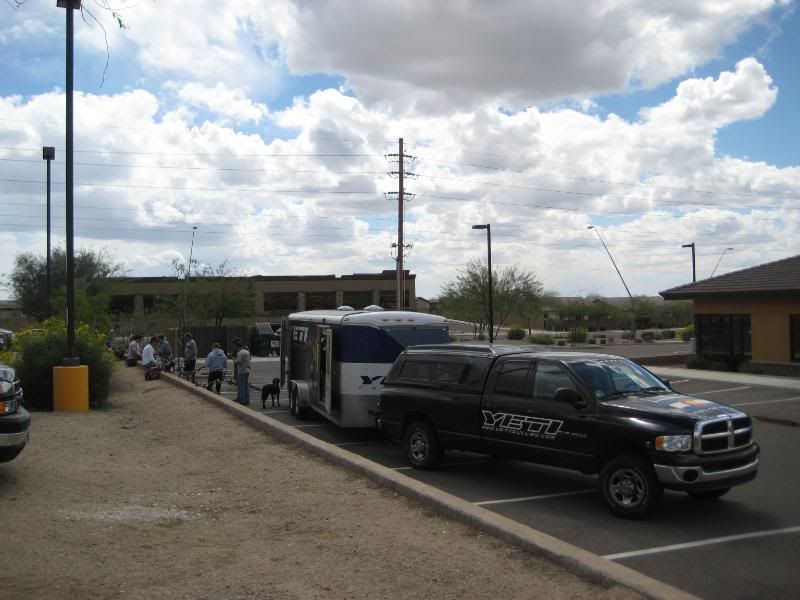 Micki actually knew them since she rides a Yeti and is a Mountain Biker through and through.
She said "anyone else want to ride a Yeti today?" Are you kidding. Ride my 8 year old bike, which I love, or ride a brand new $6,000 + dollar bike? Hmmm. Okay!
There were a bunch of other folks that decided to saddle up a Yeti and so 13 of use headed out.
The guys from Yeti were great. They were taking pictures and making sure no one got left behind... Or maybe he was making sure we didn't just ride of into the sunset with a yeti? Haha. No, these guys were as relaxed and friendly as they get! In fact, I almost asked them about how they got their jobs as I'm sure many do.
Some pictures of the day and MANY more are up at
www.anthonysloan.com
The bike was amazing. It felt comfortable right away. In some ways it felt more comfortable than my own bike. The only thing I noticed is that my lungs were hurting. My legs didn't hurt to bad, but not riding for almost a month killed my lungs and they were burning!
I really noticed the increased weight of this bike over mine on the up hill. That being said, I'd take it in a heart beat. I would be happy to get used to it!
I left my camera in the car because it looked like rain all morning. After we were done the Yeti guys offered us some beers. GREAT GUYS! I grabbed a gatorade because I felt like I was about to pass out.
Here is the beaut I rode:
That was it for the morning. Now we headed off to grab some lunch, meet up with our other halfs that didn't go riding and drive out to do some offroading! Busy day!