Since the clean up, my 4runner has been down with a broken rear differential and getting some upgrades. More on that later.
So, last weekend a couple of friends invited me to tag along on a more extreme trail than I'd normally do. Miner's Revenge. This trail is located near the town of Superior and the entrance is just next to the Battleaxe trail.
We met down at a diner in Superior. Great mexican food and I had a nice breakfast too! I road with Westy. He has the tan colored pickup pictured.
This buggy is pretty cool. It may look like a jeep, but its actually on old toyota pickup that he turned into a tube buggy. It works great! A prime example of how clearance, gearing, and tire size can make it almost anywhere without much wheel travel!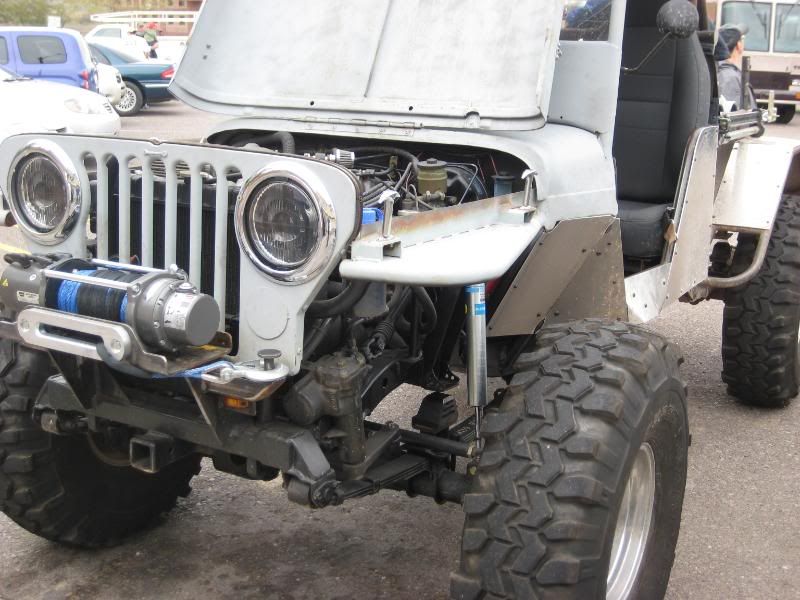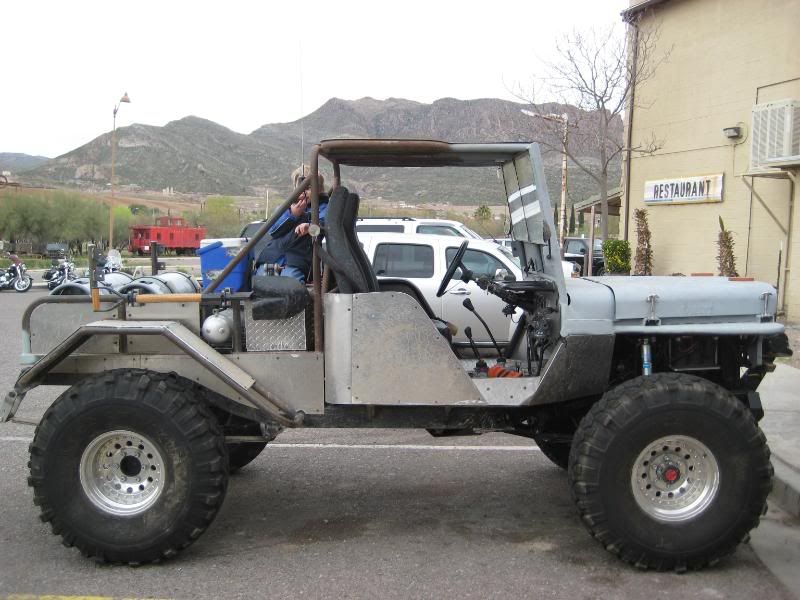 We headed to the trail and aired the trucks tires down for more grip.
Just after heading down a sandy wash to get to the main trail we passed a slight turn in the road which had a small, but sharp rock on the side of it. I mentioned to Westy how that was a "GOTCHA" rock. The kind you don't see that pop tires. I guess I was right.
The hole in the nice new tire was large enough to get my thumb in. No trail repair tire patches for this one.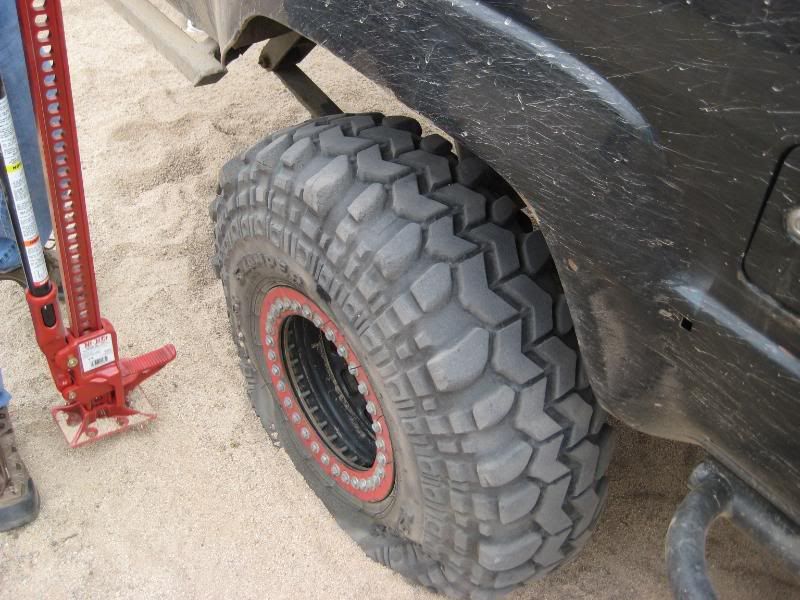 Thank goodness for full size spares!
We headed on to the beginning of where the trail got difficult.
Right here on the first drop off we are on some terrain that is above my 4runners level Pretty impressive first bump!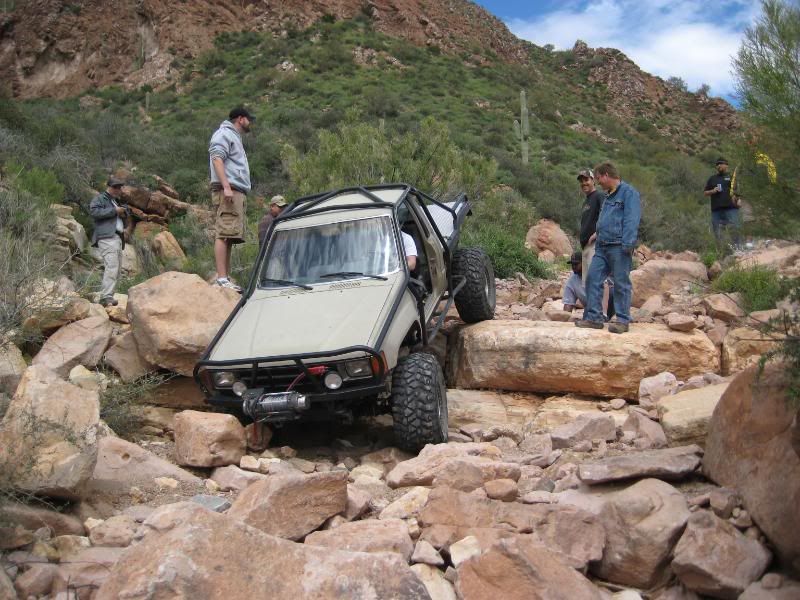 Thats a big rock to get over and thats a steep incline to be backing up to make a three point turn with a STICK shift. Westy made it look easy!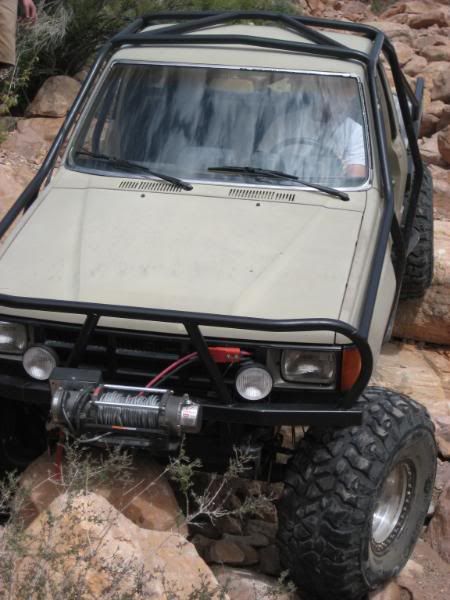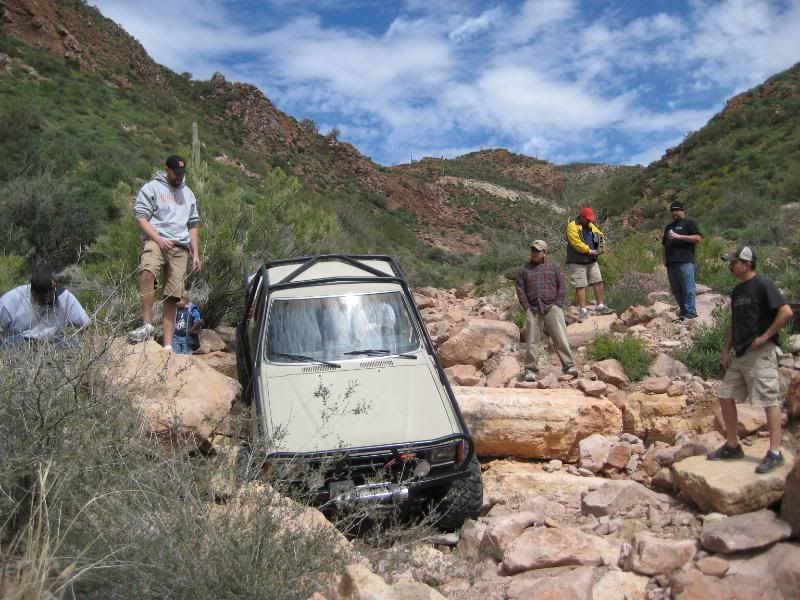 We headed down this canyon some more.
We saw some fancy buggies headed up the trail. Buggies like this are fun, but they have to be trailered out to the beginning of the trail... All of the trucks in our group drove to the trail and drove home. (Westy has a nice feature. Removable doors. We took them off and placed them behind a bush to be picked up on the way out!)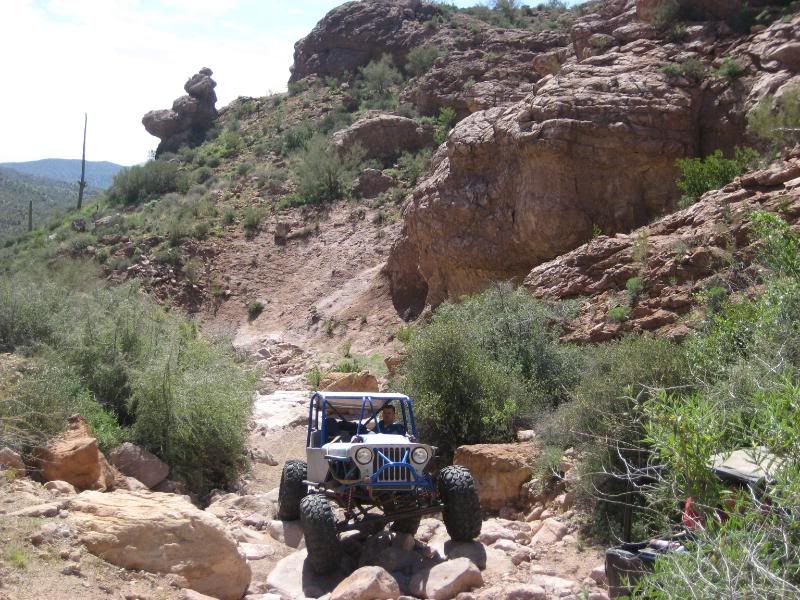 This 4runner is a lot like mine. It was inspirational to see him tackle these giant obsticles with no damage. Some great driving on Jon's part.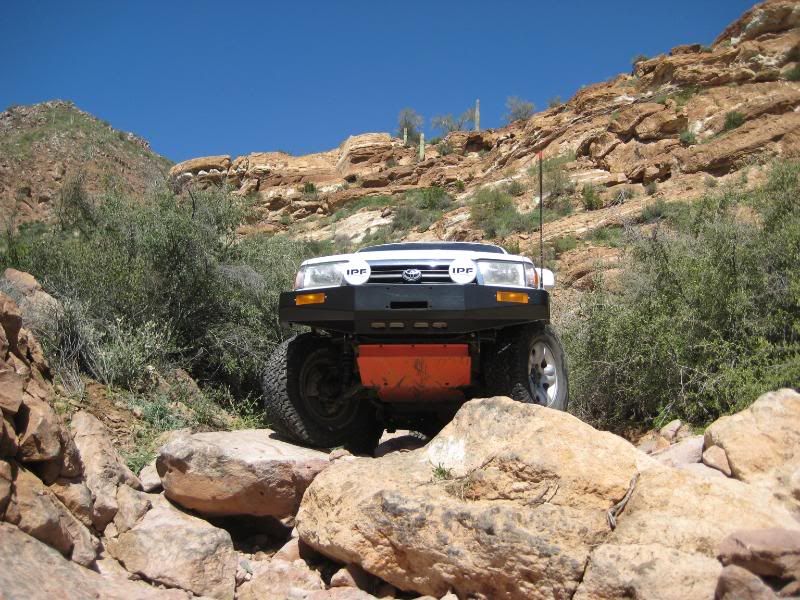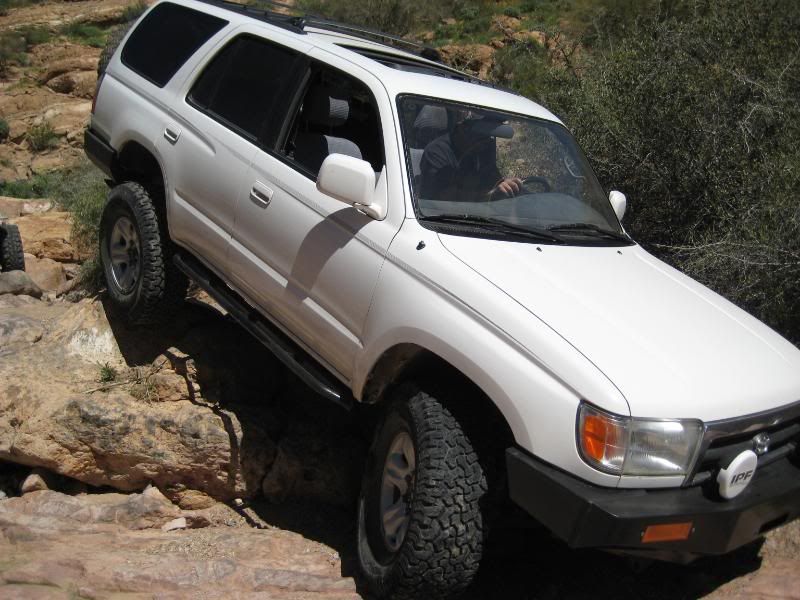 There were some very tippy spots on this trail.
Here is an odd problem. This 4runner would loose all power when it hit about a 45 degree incline... The motor was running just fine, but the transmission would not make the wheels move... The second he got more level, it was perfectly fine again.
We winched him up this hill.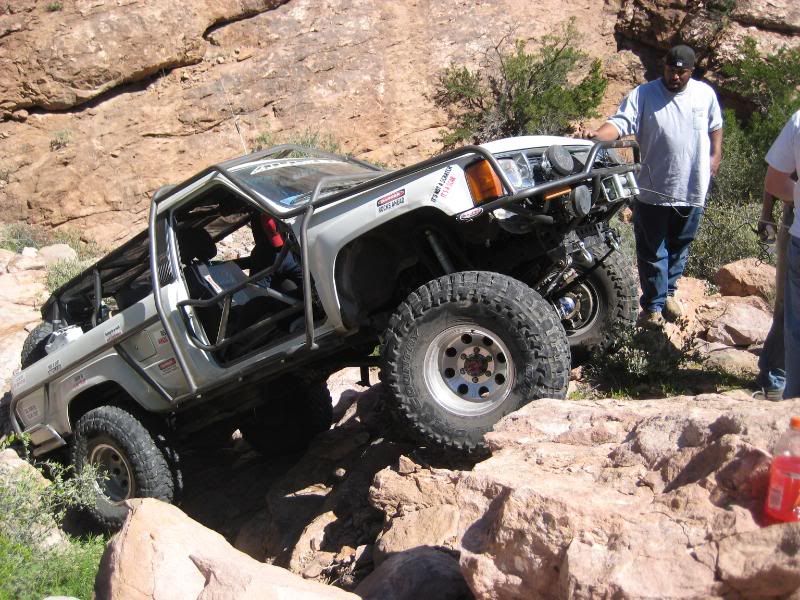 Some obsticles have a bypass. You can see the white 4runner above skipping the harder drop below that the black Tacoma is on.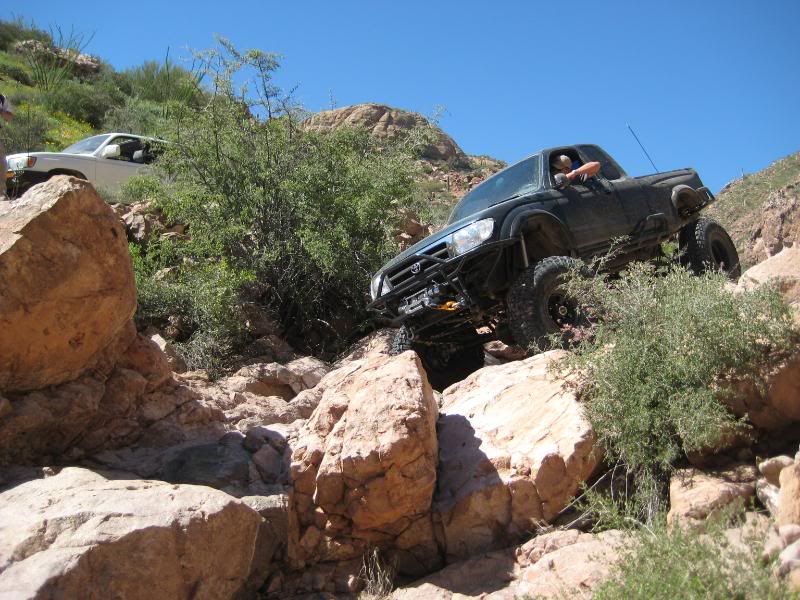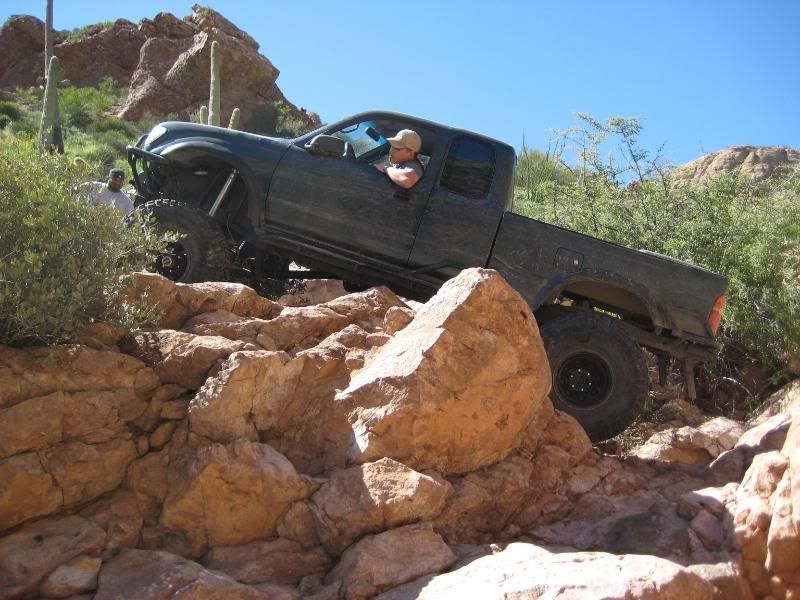 The views in this canyon are not to be missed. Here is one from the passenger seat.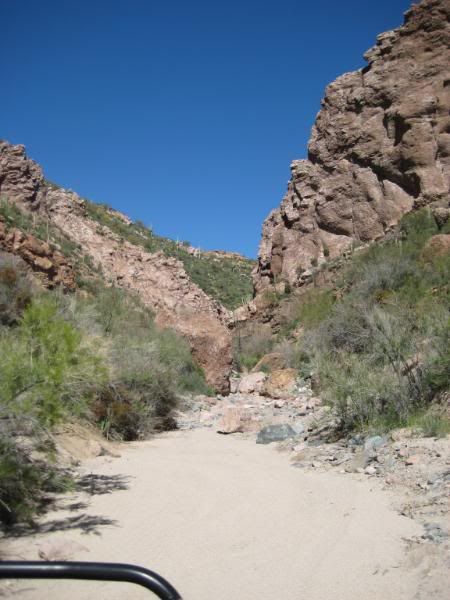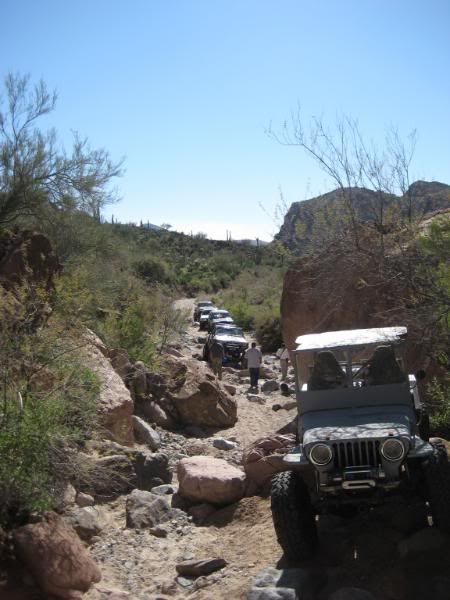 This steep uphill was steeper than anything I've been in a vehicle on.
Almost everyone crawled right up!
There were some tight fits!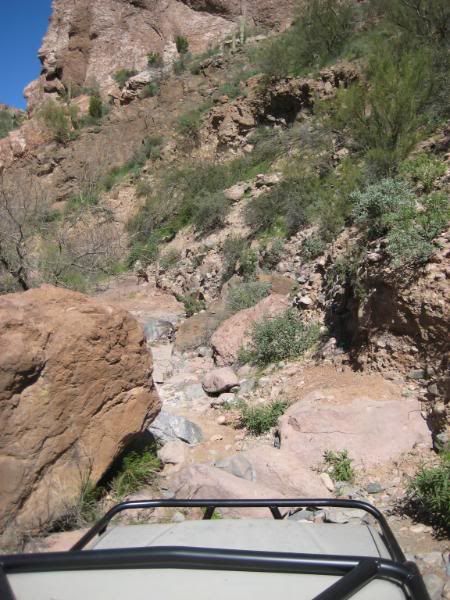 Not one of us, including the driver thought that this truck would make it up this hill without a little help. A winch or a pull.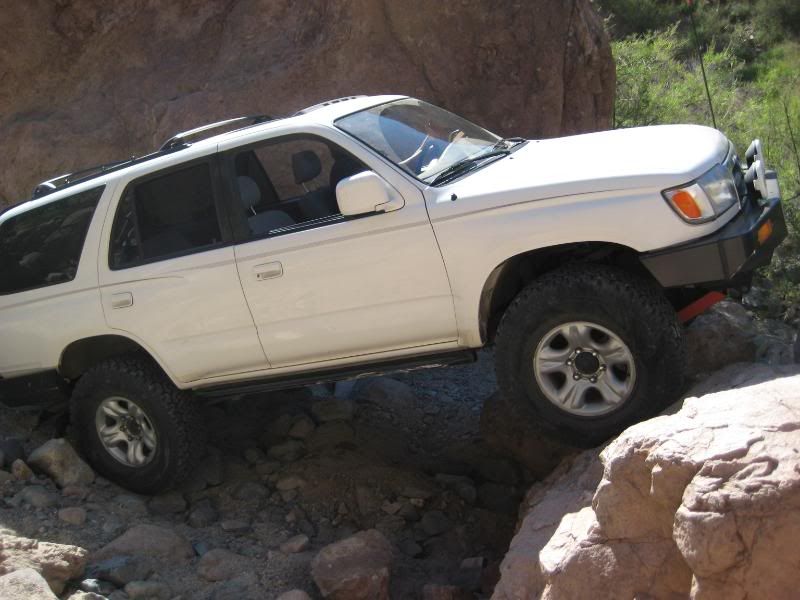 He went right up and over... Amazing!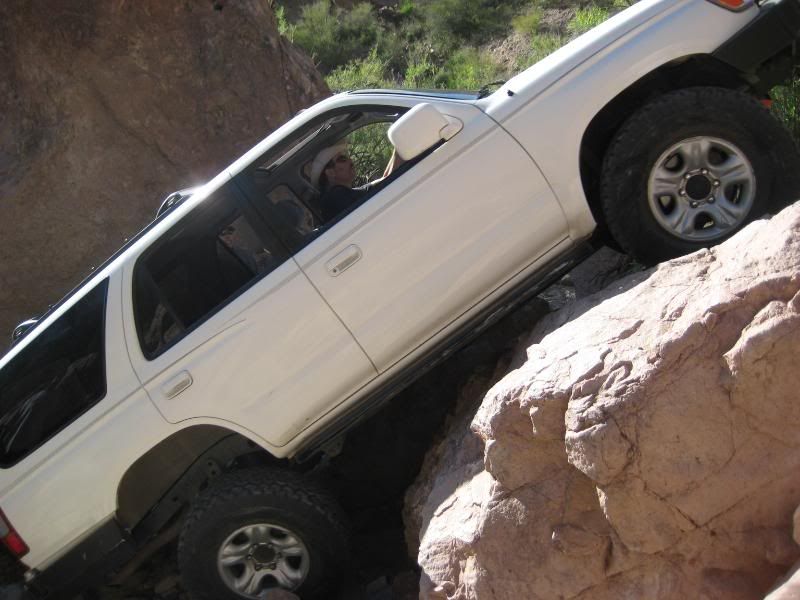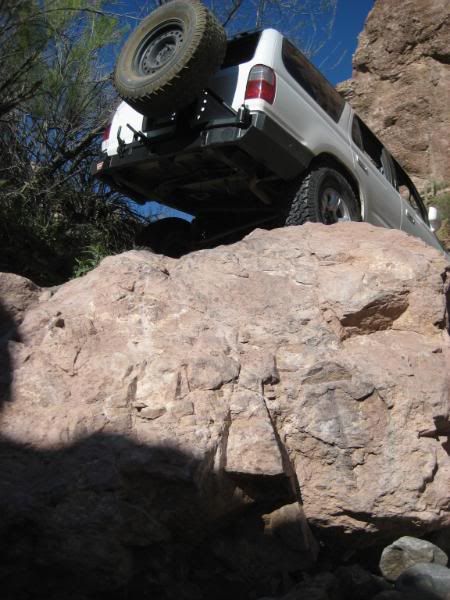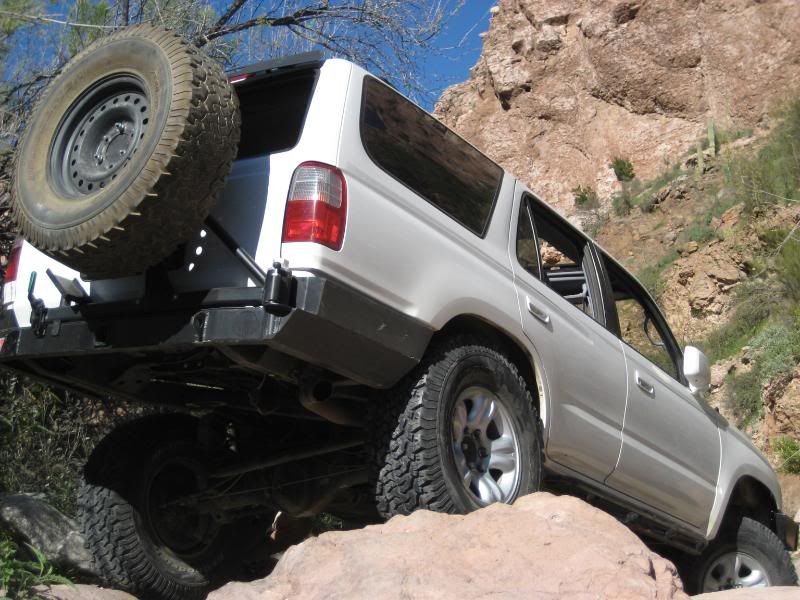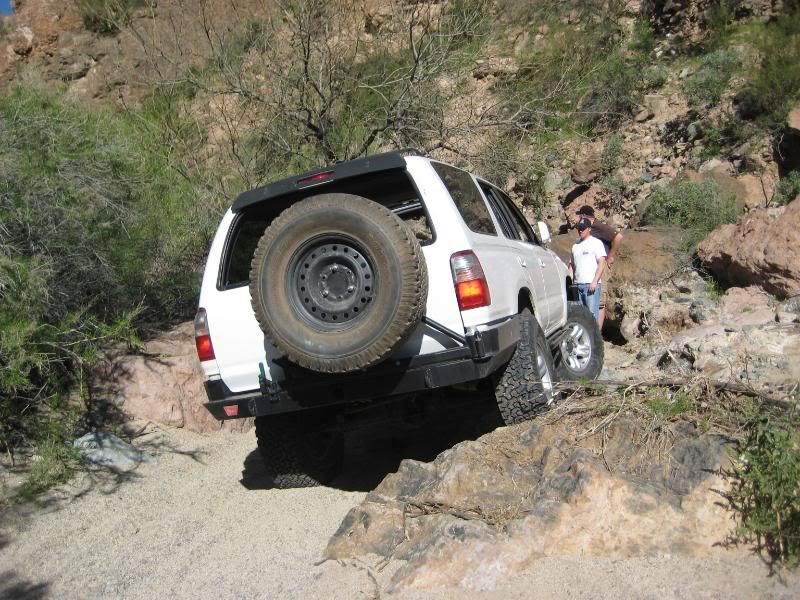 When rock crawling, don't plan to go anywhere fast. :)
That was fine with me. This canyon was a beaut!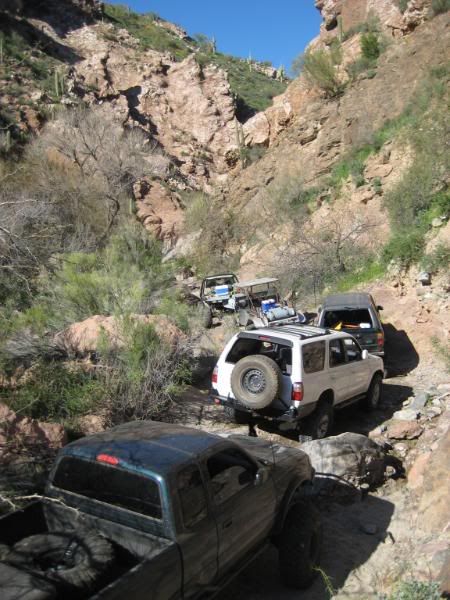 Hmmm. What's that big thing were coming up to?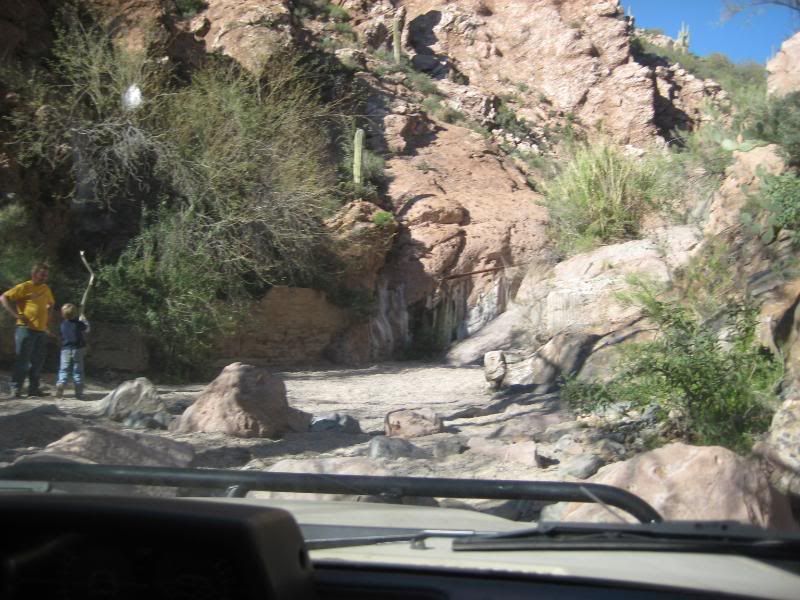 that looks tough...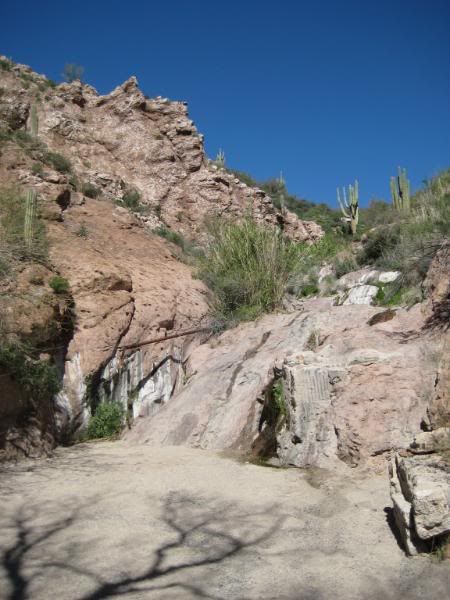 Its is too. Even to just climb up.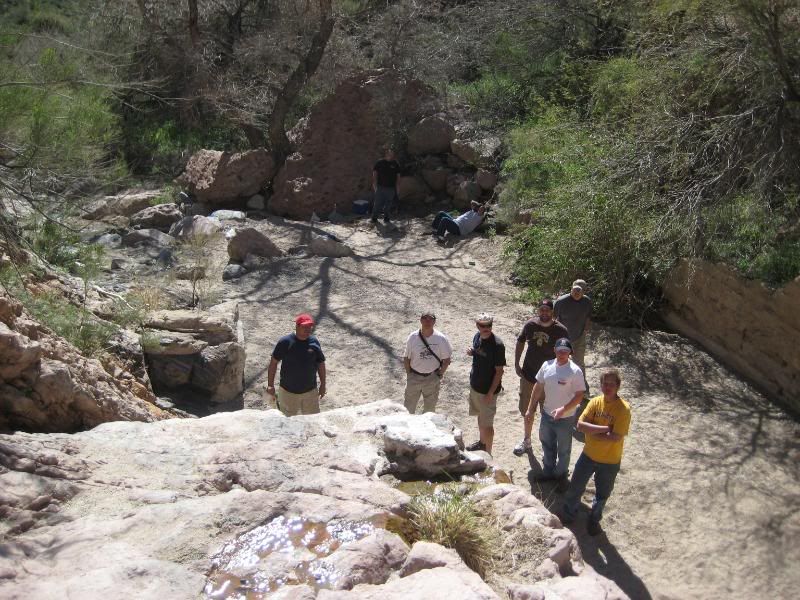 There was moss and water all over too making it slick.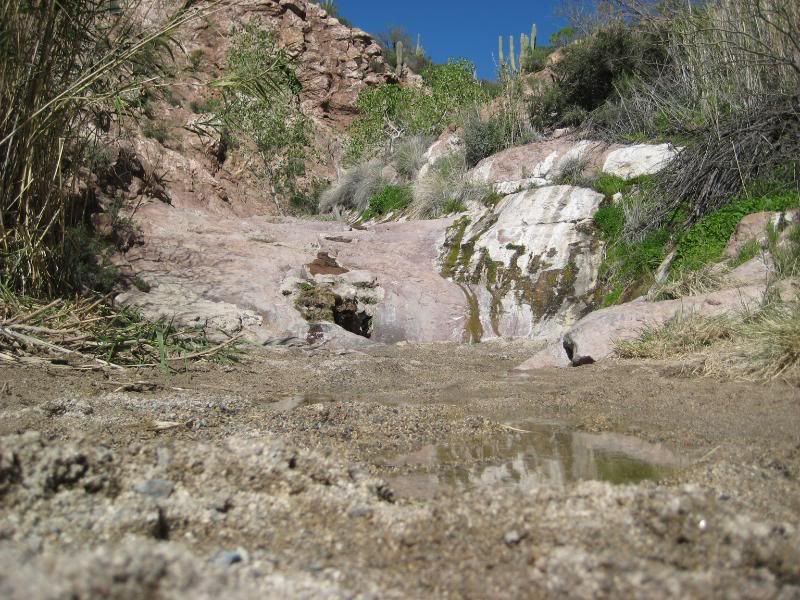 As you might have noticed above the left side looks a LITTLE easier... Not for us, we were all headed up the more difficult right side...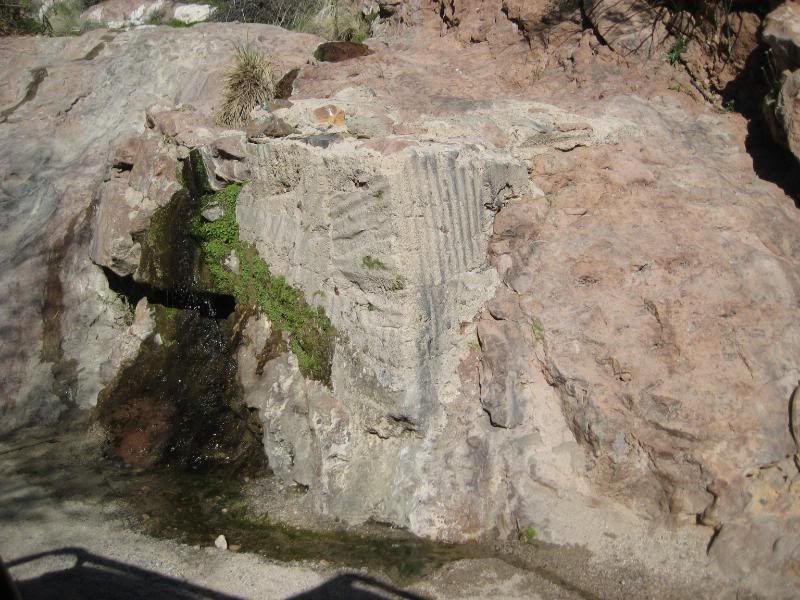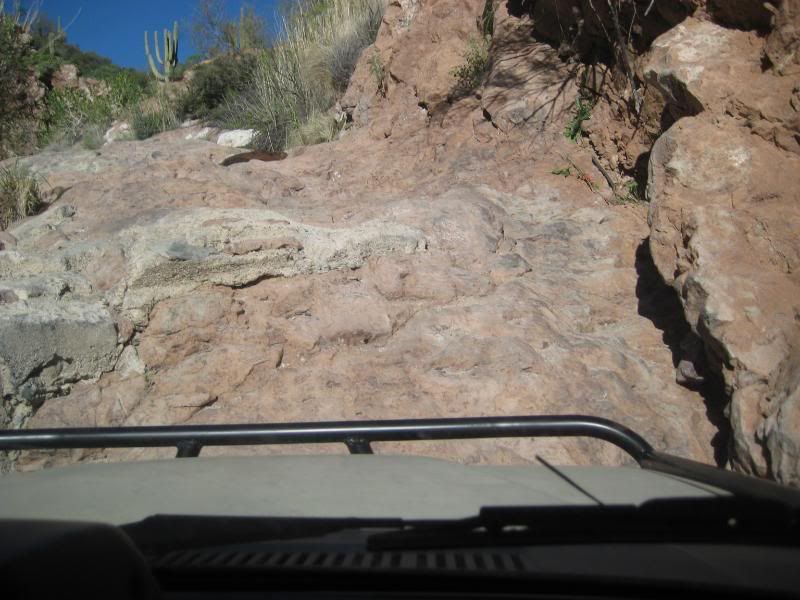 and this was my view for the next several minutes as we tried to get up. It took a few tries and some scary moments, but we made it!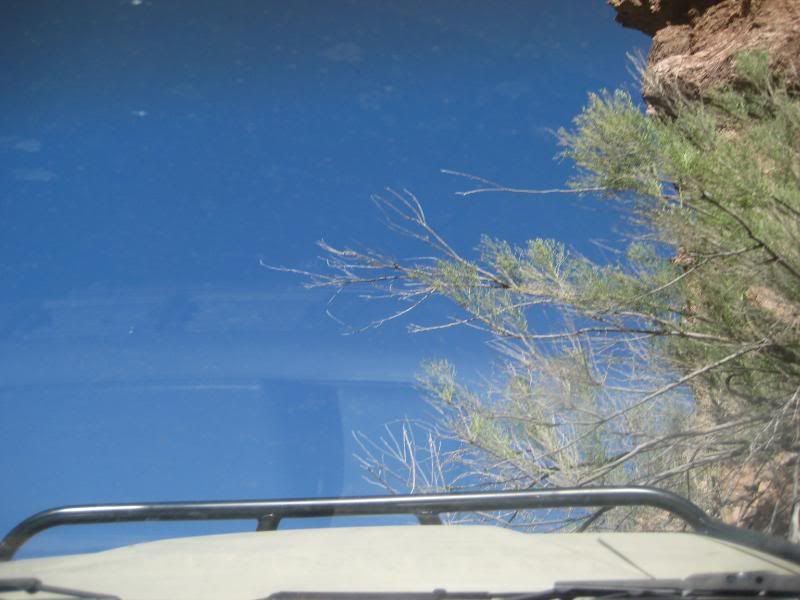 Okay, that was a great ride. I'm smiling ear to ear. Next!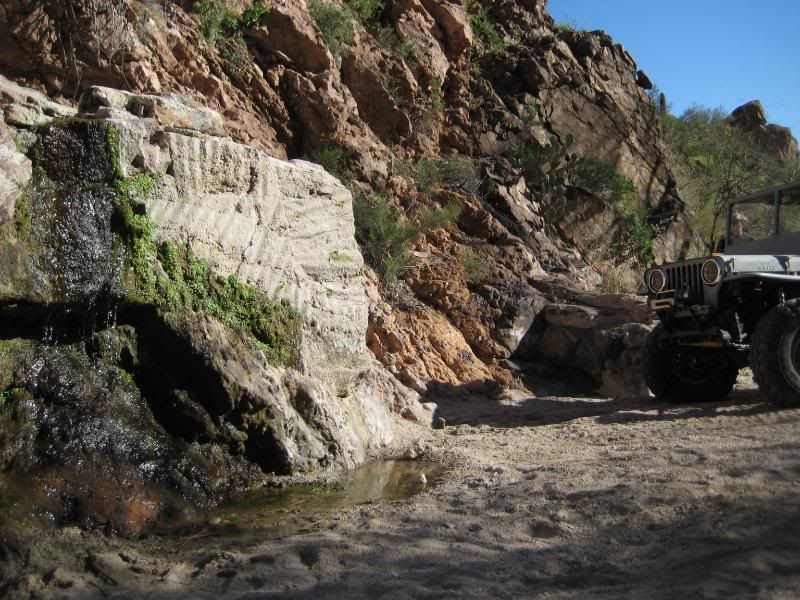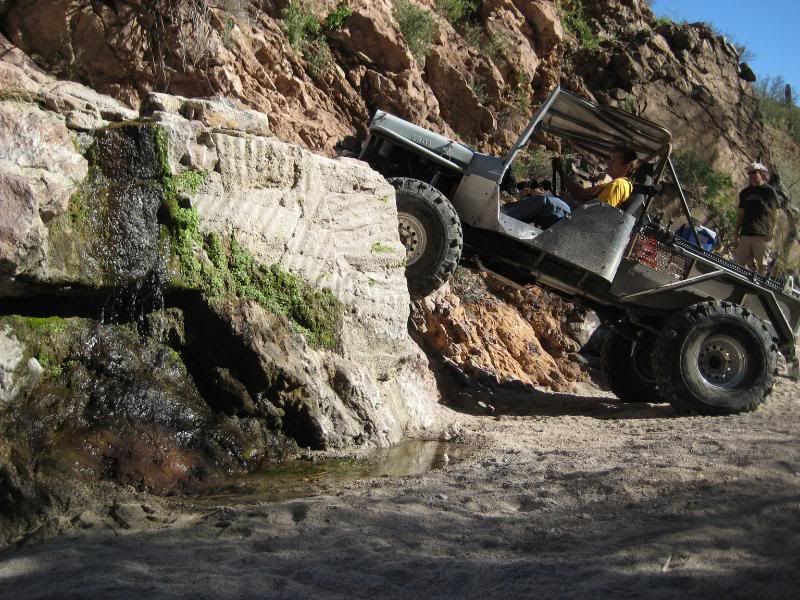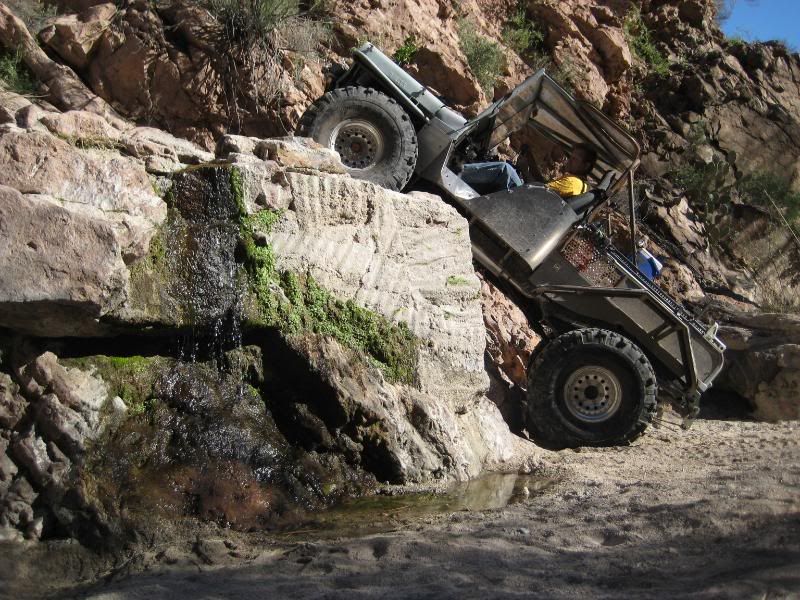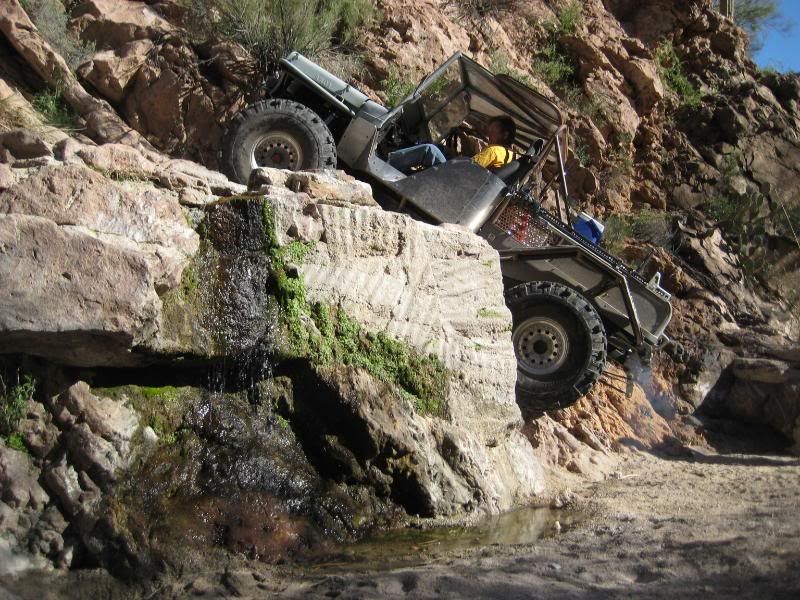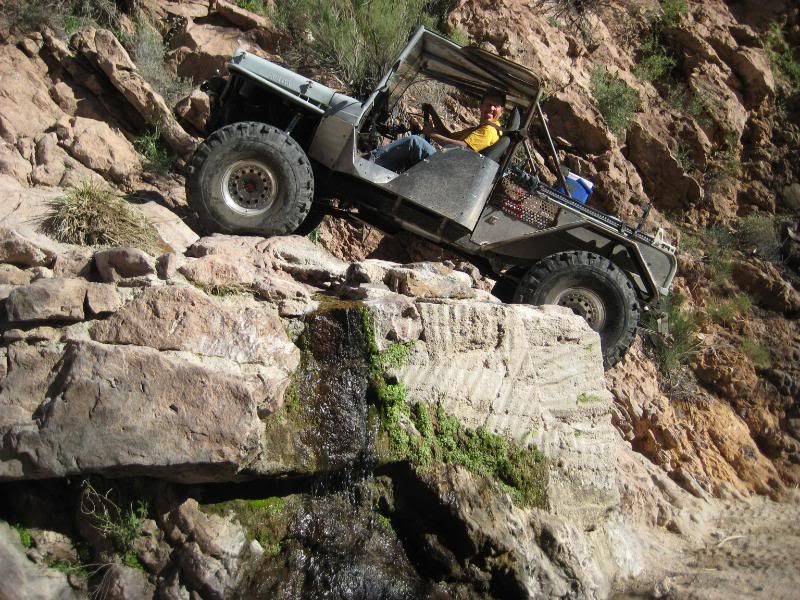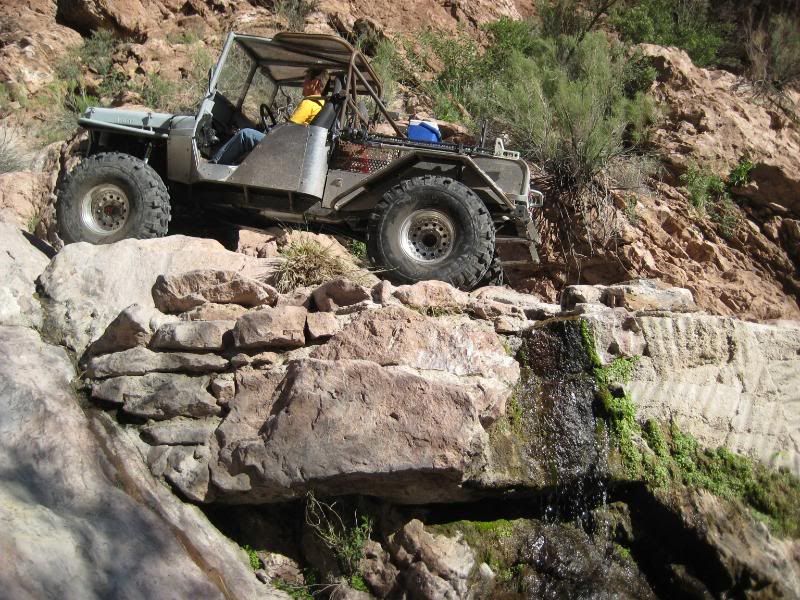 He made that look WAY to easy.
Next Brian took a shot at it.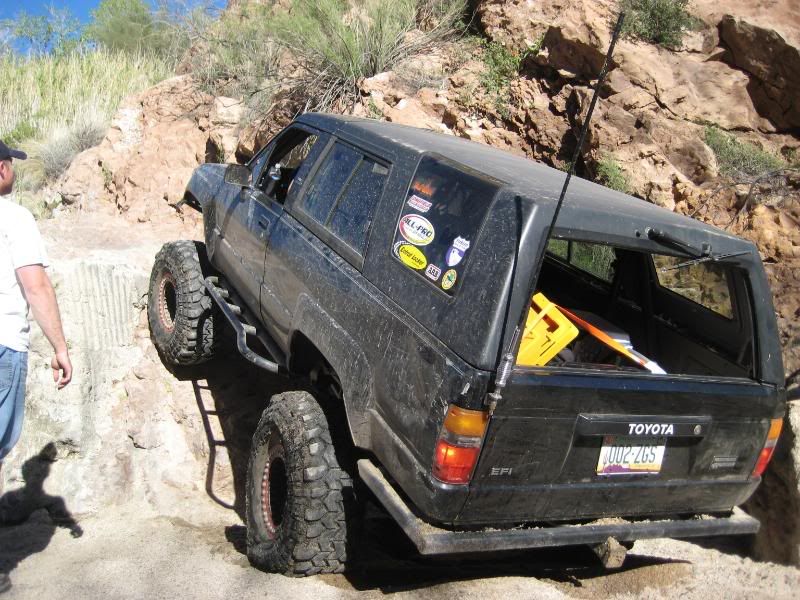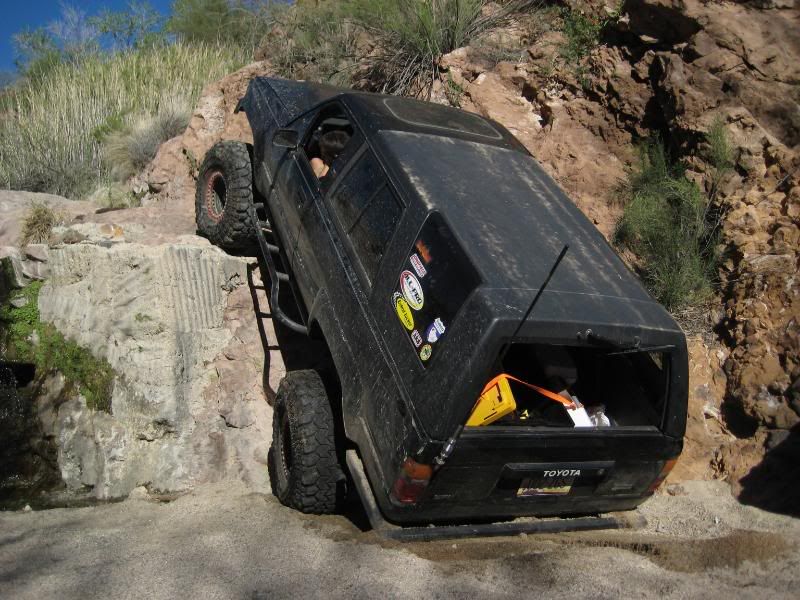 YIKES!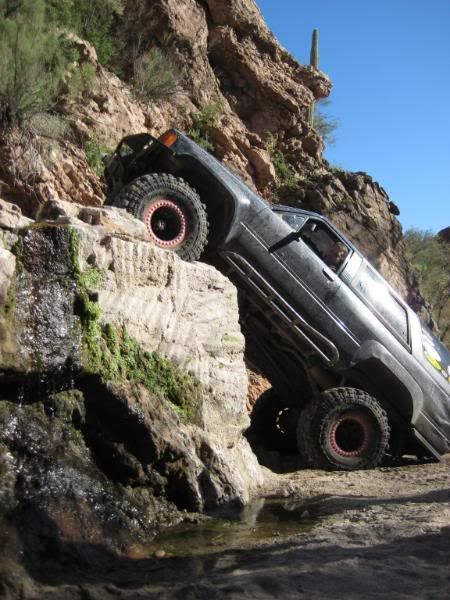 He almost made it and almost slipped off too!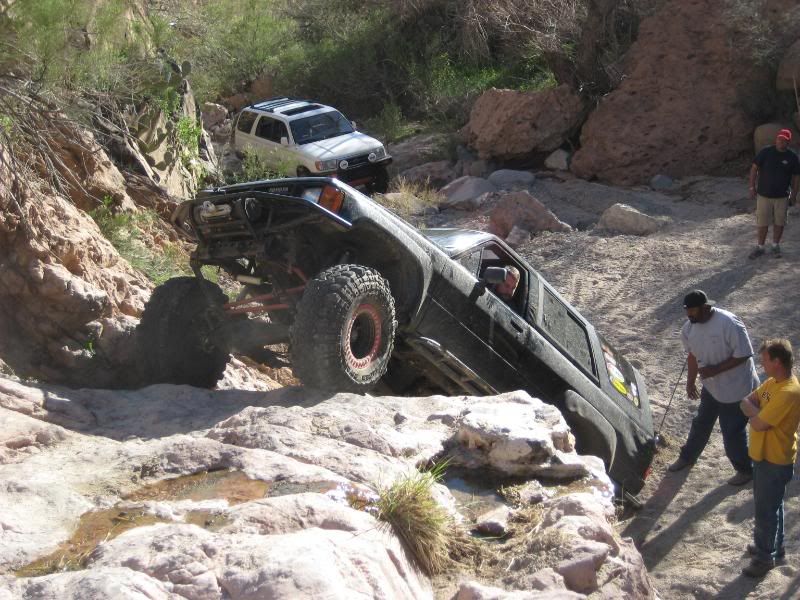 Brian decided the best thing to do was winch up that first lip and drive it up the rest, BUT before he did he tried and tried. Here is a little video.