We woke up late and took our time descending the mountain. It was the last 5 digit elevations we'd see for a while.
I had to grab a driving picture of the Stoner Ranch. Behind it are the still cut in Ski Runs and the chairlifts. I wonder if they keep it running to go and hit up some turns for their friends in the middle of winter.
As we headed through New Mexico I was struck by how ugly this part of the state is. The towns are dirty and the people all seem angry. This is from three trips through this area, all on different highways of course. I hate to say it, but that's what this particular area seems like. I think it's more a product of poverty than anything else.
A resounding feature was Shiprock. It's absolutely impressive. We didn't drive into the park to avoid tourists, but it was great to see such an amazing view.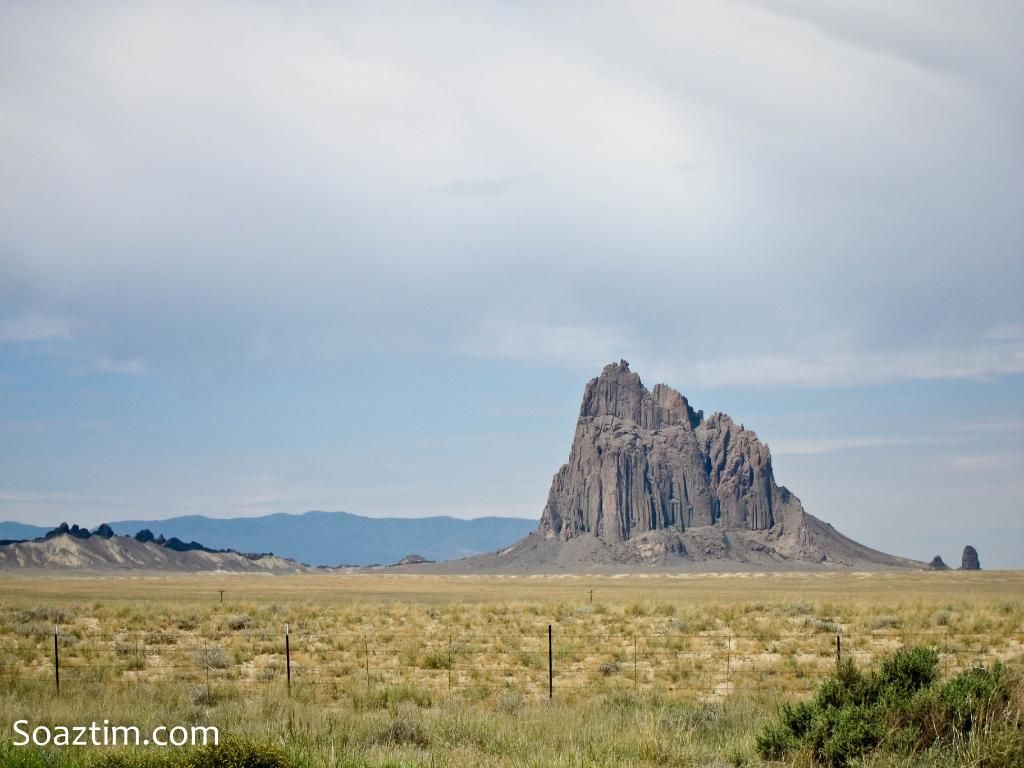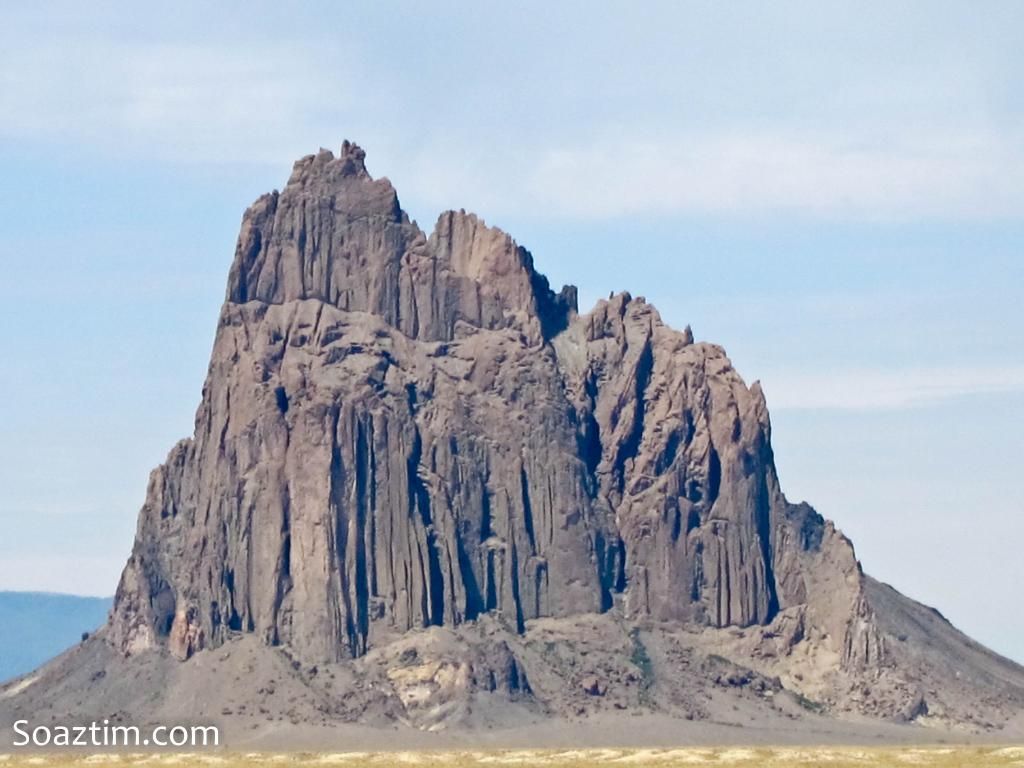 As we traveled south we entered the New Mexico I know and love. It was gorgeous! It reminded me of the areas near Taos, but albeit at lower elevation. As we drove through New Mexico we drove along a desolate highway that was under construction for about 2 hours worth of driving. They were widening a highway that almost no one uses. About another hour south we turned onto a highway that was on my GPS and map as paved. About 100 yards later it went to dirt. I was happy, but it was funny that one that was supposed to be paved a decade before was still dirt. On the other hand, one that had no one on it was getting a 25,000,000 American Reinvestment act face lift. Oh well, such is government.
We had a great time on the dirt and eventually dropped right on to the US60. The 60 took us right into Arizona. We drove around Greer and quickly ran away with all of the people playing "weekend camper" at the fancy resorts! They were everywhere. It felt like attack of the Scottsdale Zombies.
We found a great spot with no one around for miles. I was surprised we were able to with so many campers around. As I got out of the truck I felt a sharp pain! Again and again. On my arm the first couple times and then on my leg the next 4 times. Yikes! I was dancing to make sure it was out of my clothes before I jumped back in the truck. We saw several angry bee's buzzing outside the front window trying to get at us. Yikes!
As I pulled up the map and GPS to find another place to go I noticed we were smack dab on top of Beehive Springs... DOH!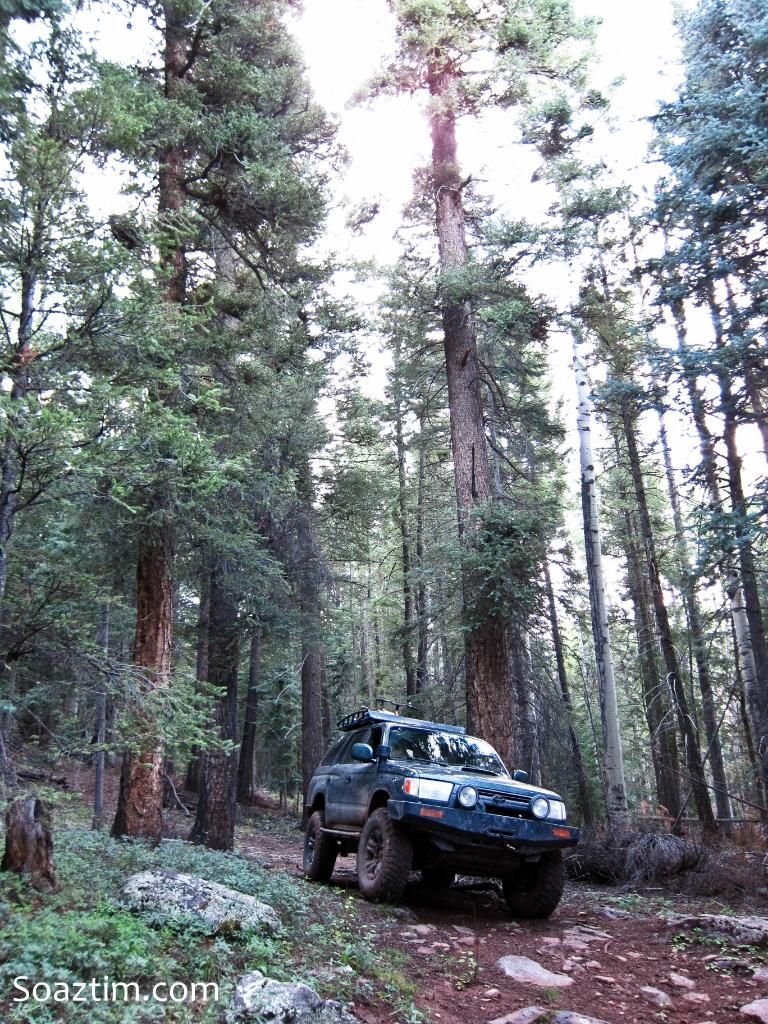 As funny as it was we soon realized after traveling several miles that Beehive Springs was no more bee populated than this whole area. We careful set up camp and got a nice and smokey fire going to deter the bees. Once they went to sleep we had a great night reading and eating a chicken stir fry.
It struck me how amazing that on our 9th night camping we were eating food this fresh that had been brought along the whole adventure. Wow, I love my freezer/fridge!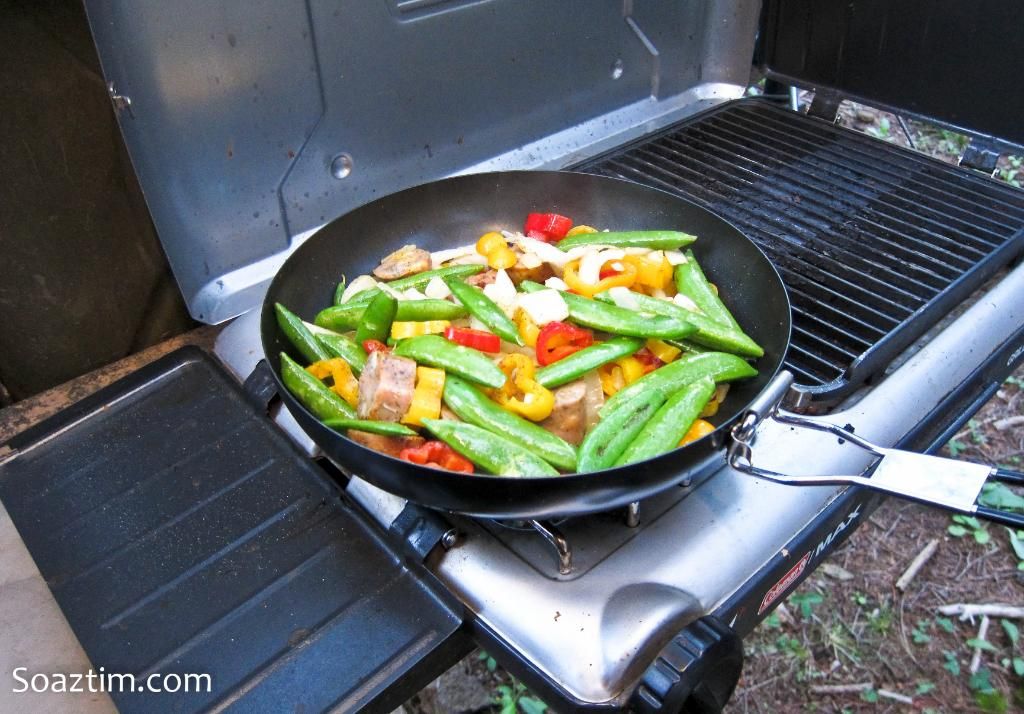 Moooo! And good night.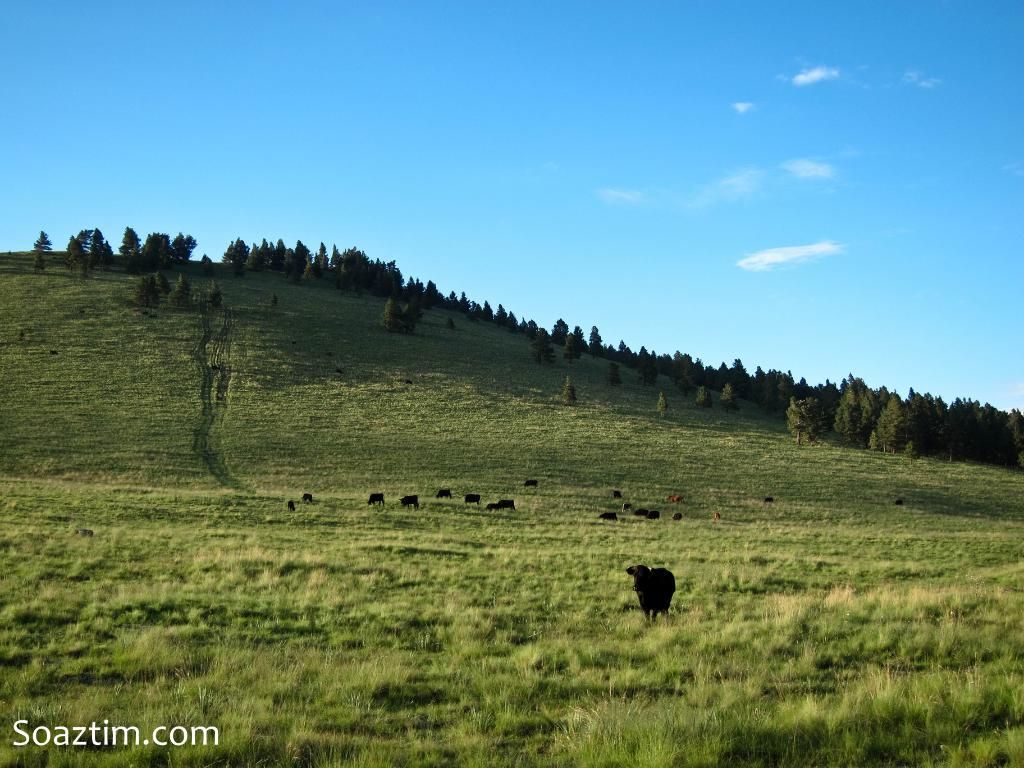 The next morning we got up nice and late. Our subconscious not wanting to head back down in elevation to the heat and responsibilities of real life. We drove through Show Low, Heber, on to Payson, Sunflower, Four Peaks and then Phoenix. The great trip was done, but many more would follow. It was hot, but as we drove through town I knew it was a great trip because we felt like foreigners in our own town.
Hope you enjoyed it.
T and D