We headed up to Prescott Friday afternoon. There is always a plethora of cool cars and motorcycles around town.
This early 80's dual sport looks identical to one my brother just bought.
We started out by getting my number plate and signing in.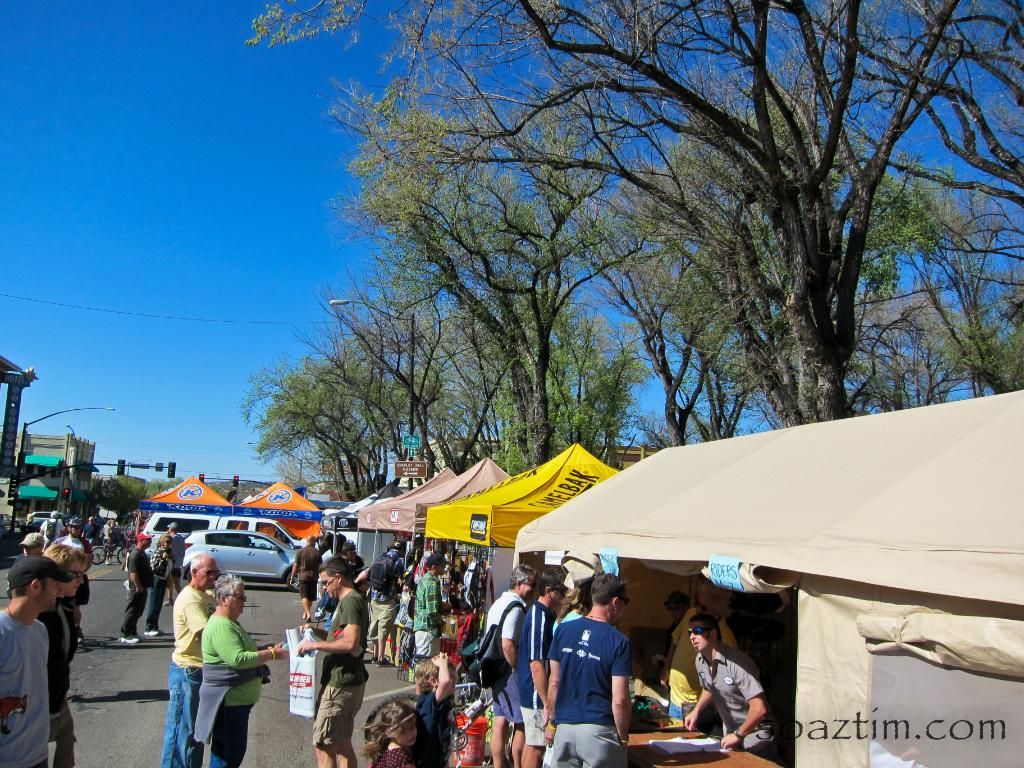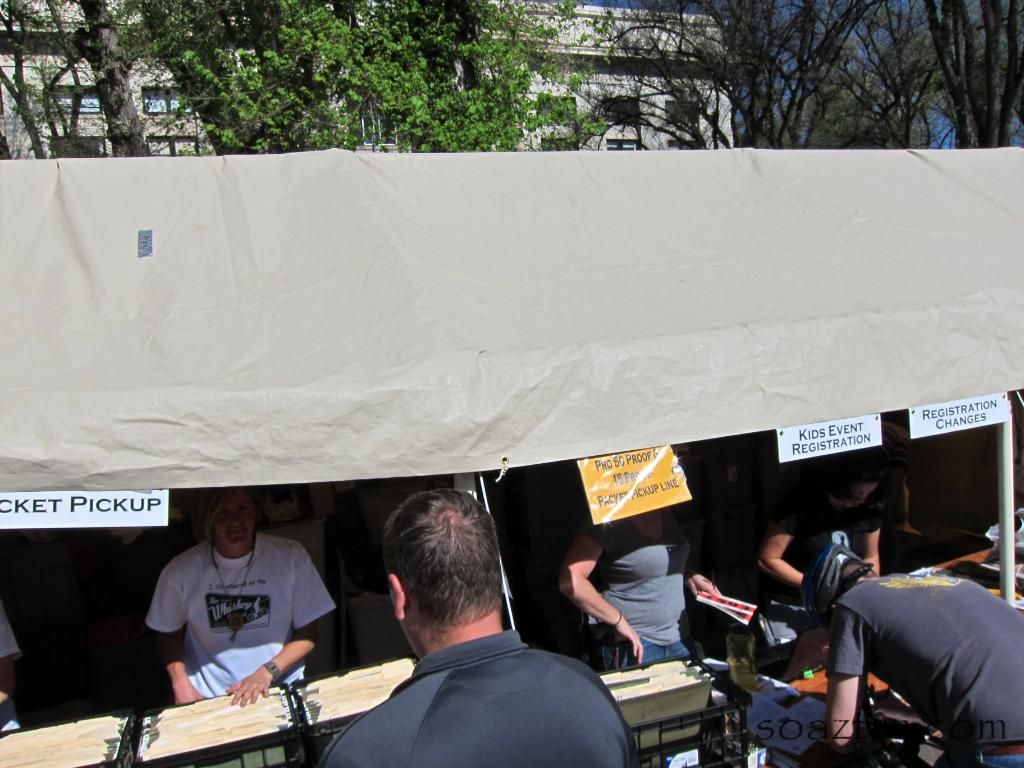 The start line for tomorrow.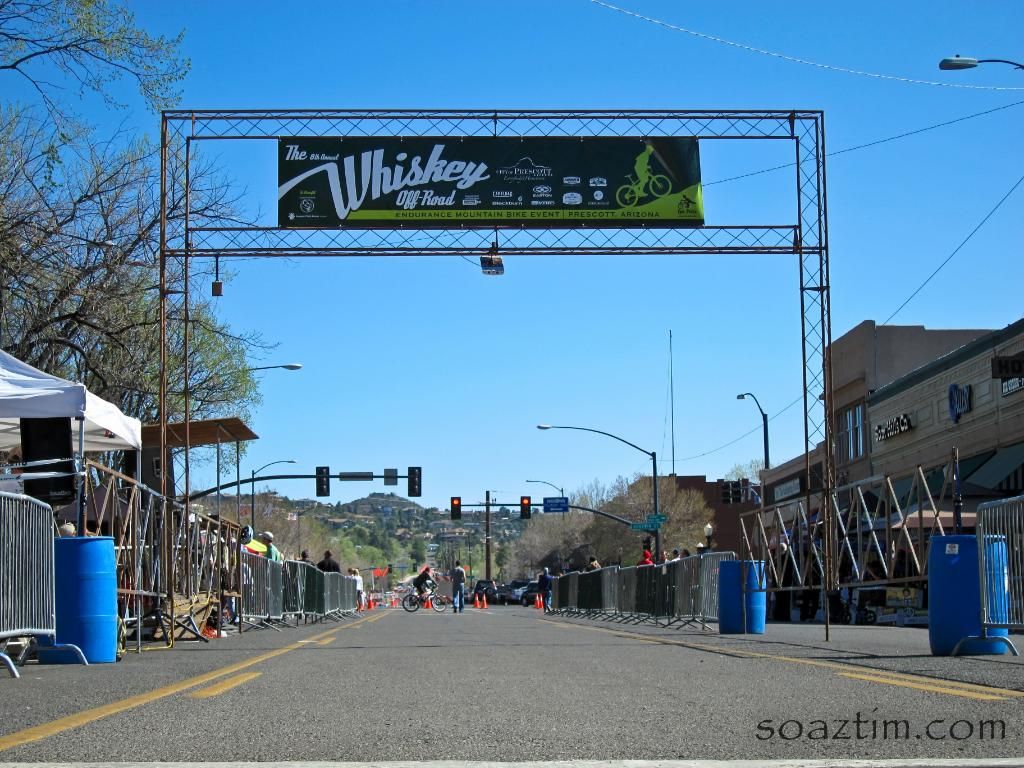 29ers are so last year. It's all about the new thing. Haha.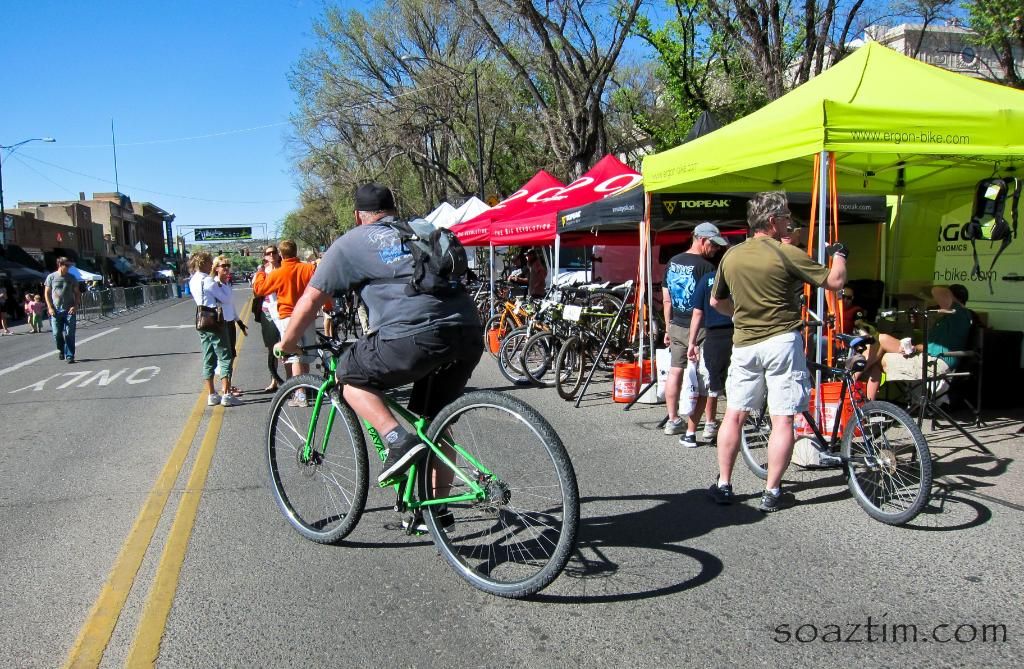 The downtown square always has something going on. This weekend it was the Whiskey, but it seems even weekdays there is some event going on. I love it.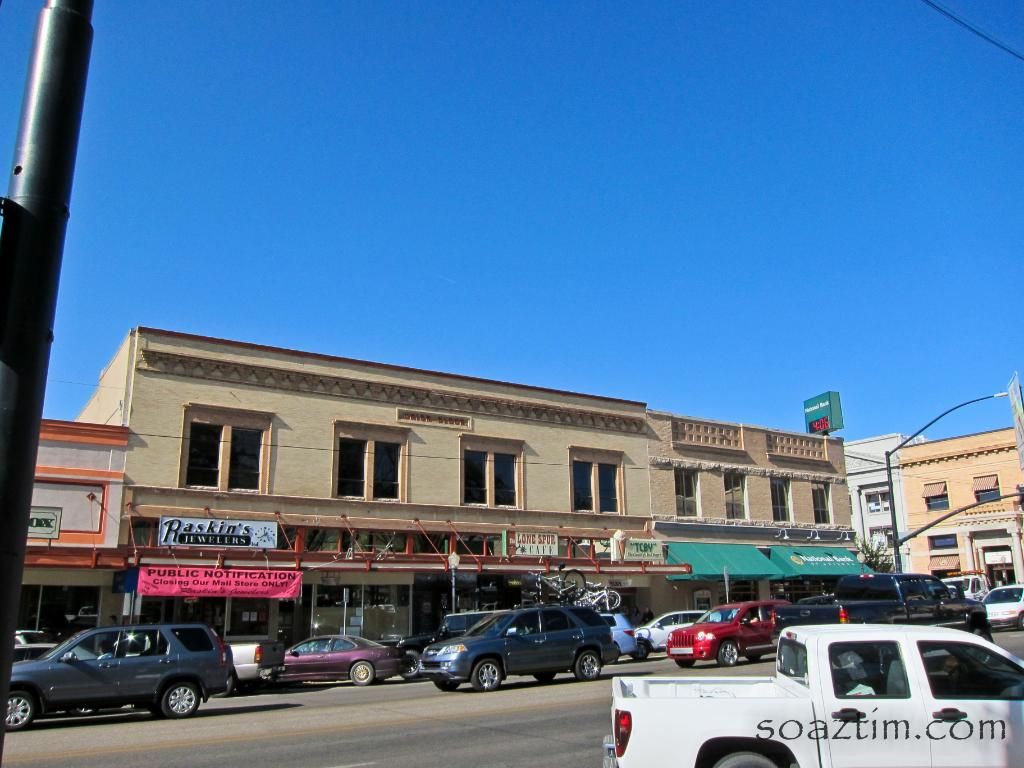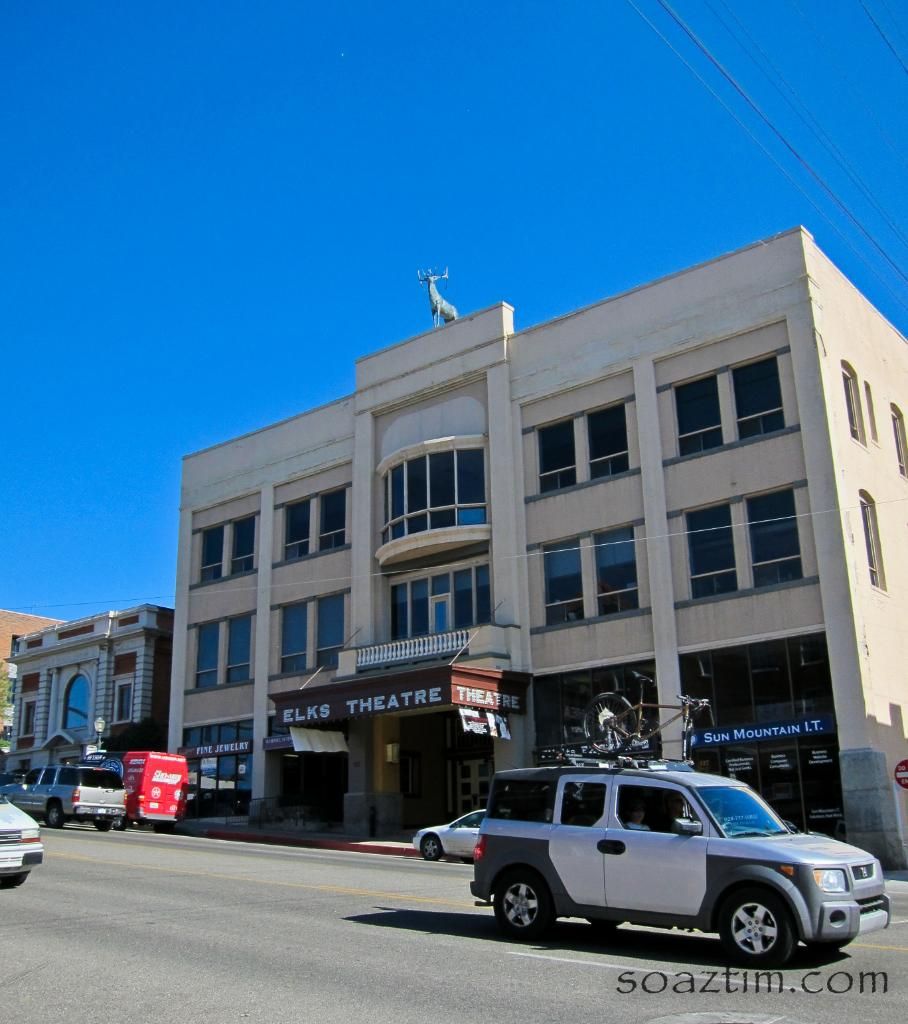 We decided to head by and see our friends at Overland Journal and Adventure Trailers. There are always plenty of toys on had to look at. My 4runner looks like a miata next to an Earthroamer.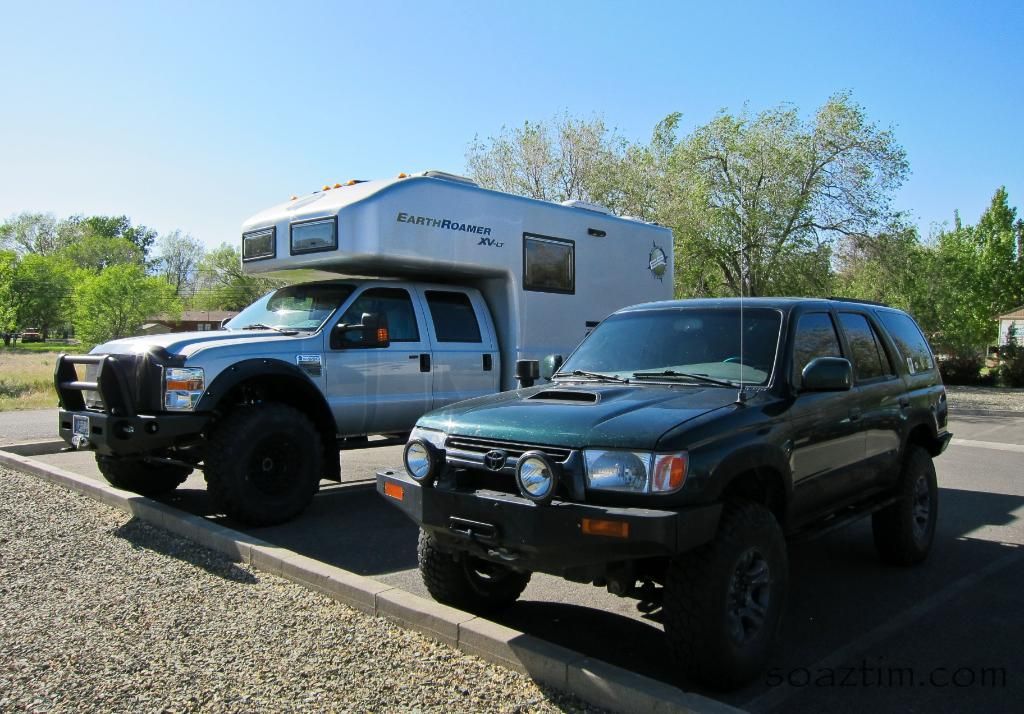 Nice Syncro 4wd VW bus stopping by the OJ headquarters.
Scott has a new bike. A beautiful Titanium FORM 29er hardtail.
A "Zero" which is an electric motorcycle and a DR650.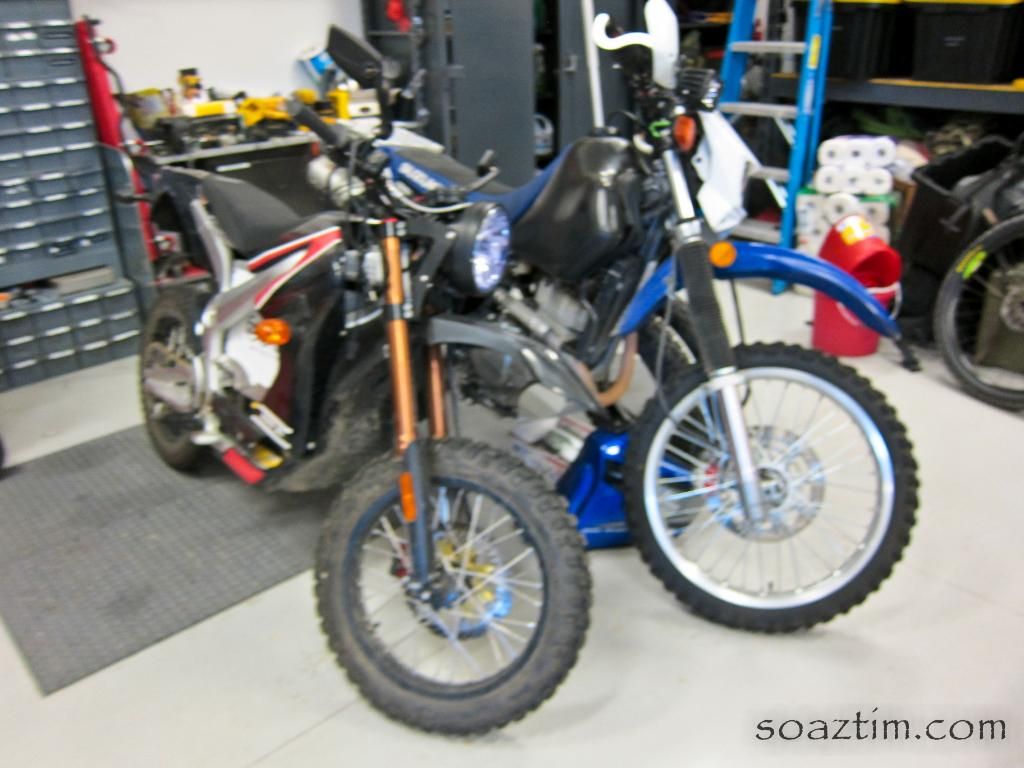 The helmet wall.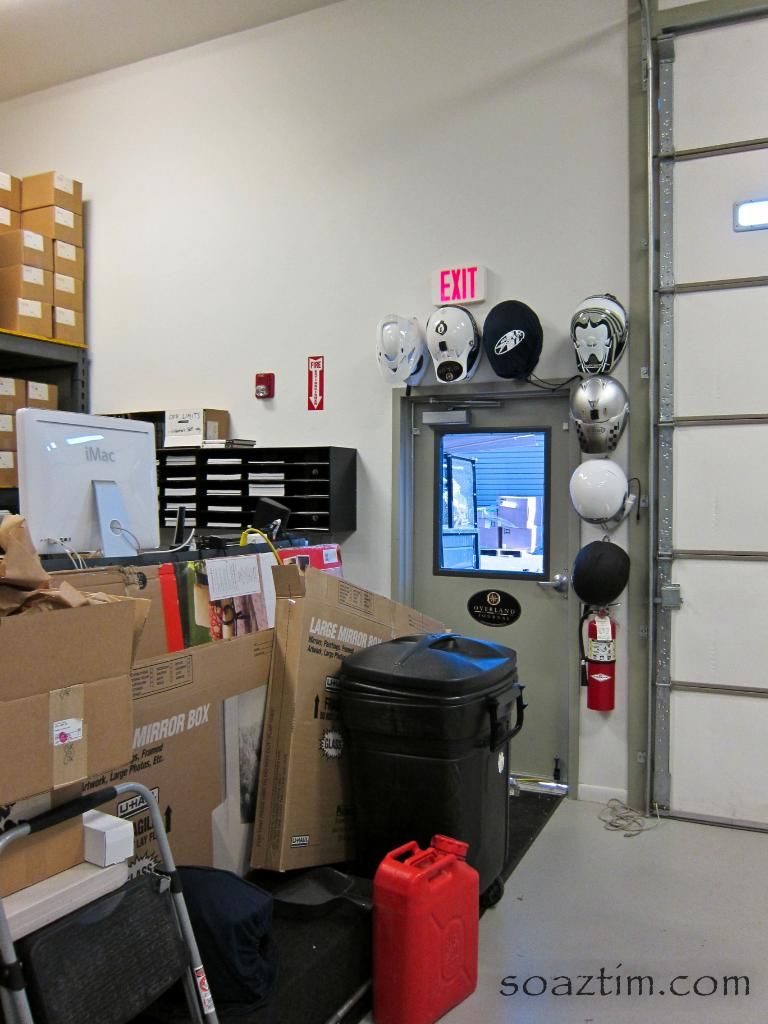 We all decided to head over and watch the Crit where the Pro's would race to decide their start positions in Sunday's race.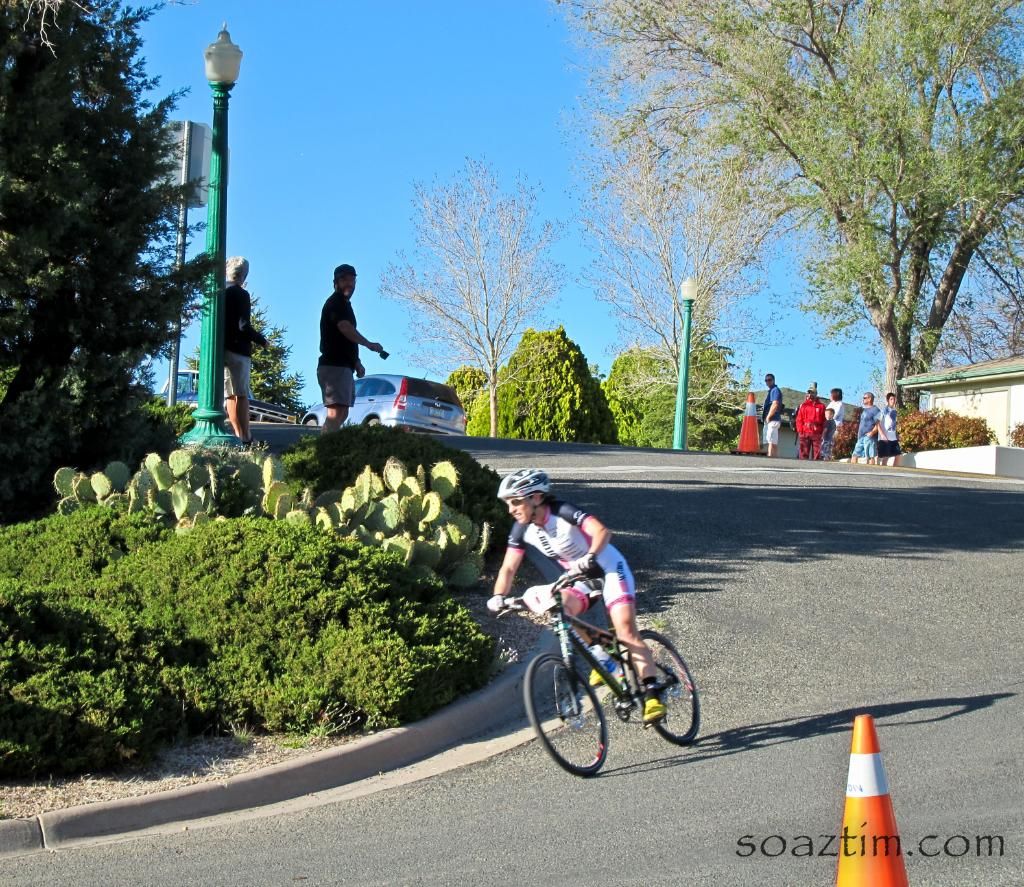 Vantastic!
We went down to the start finish to watch the men take off.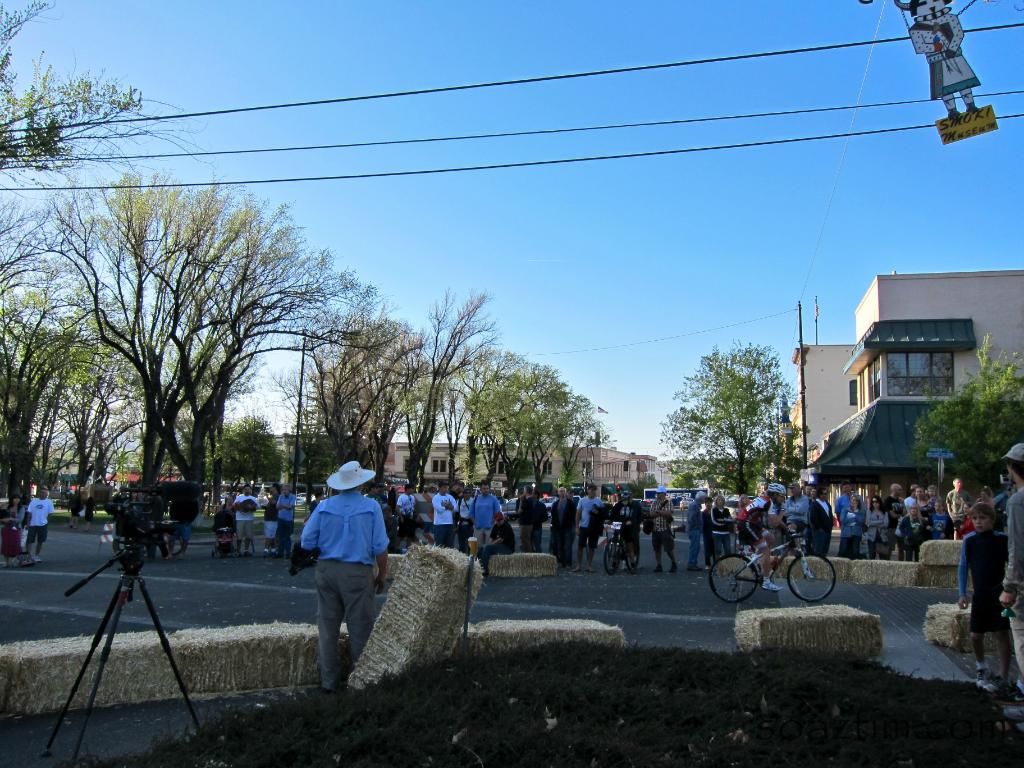 These guys were mostly running the skinniest allowable tires which made them haul around this steep downhill corner. No crashes that we saw thankfully.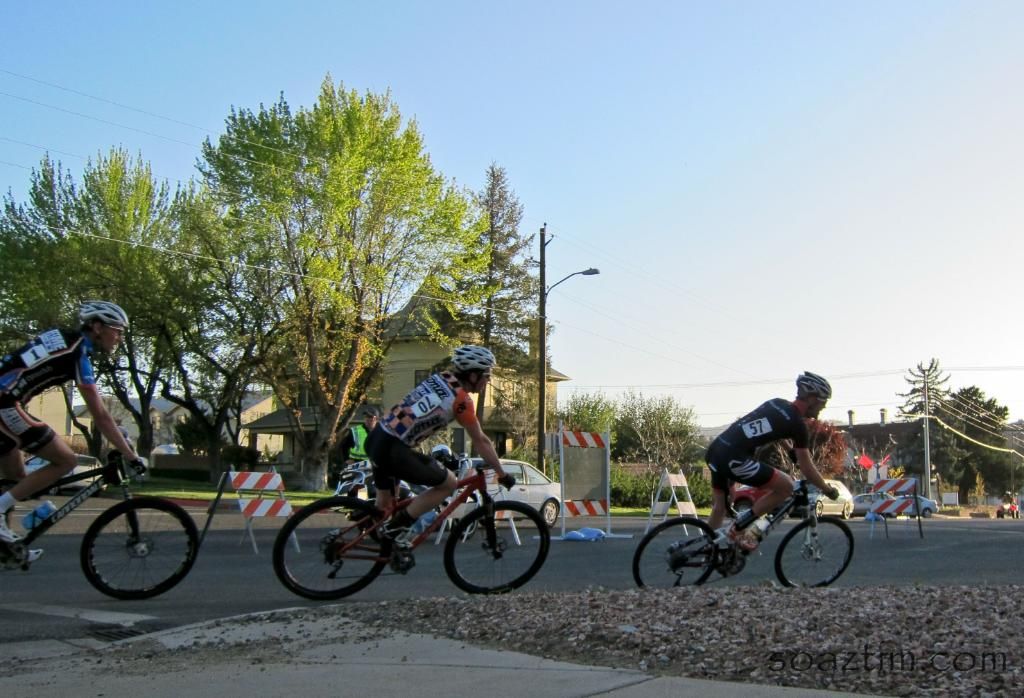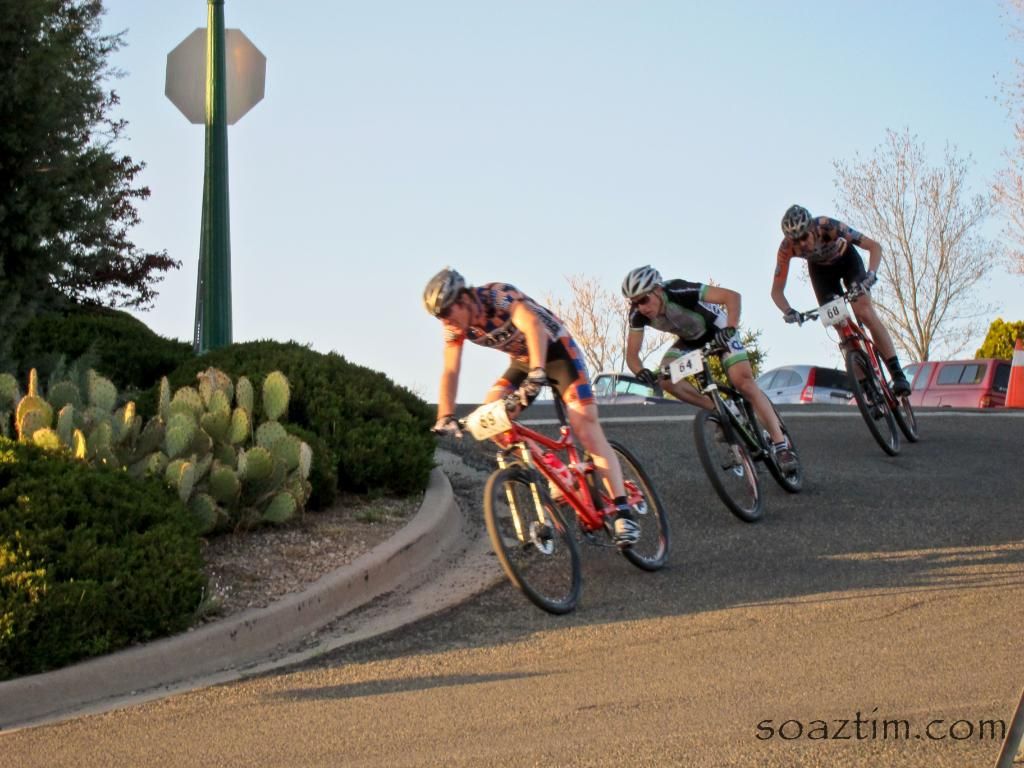 We spent the rest of the evening over at a friends house eating tons of pasta and chatting it up.
Race time! It was warmer this morning than last year, but it was still cold being in the fourties.
Suiting up with my new Whiskey Jersey.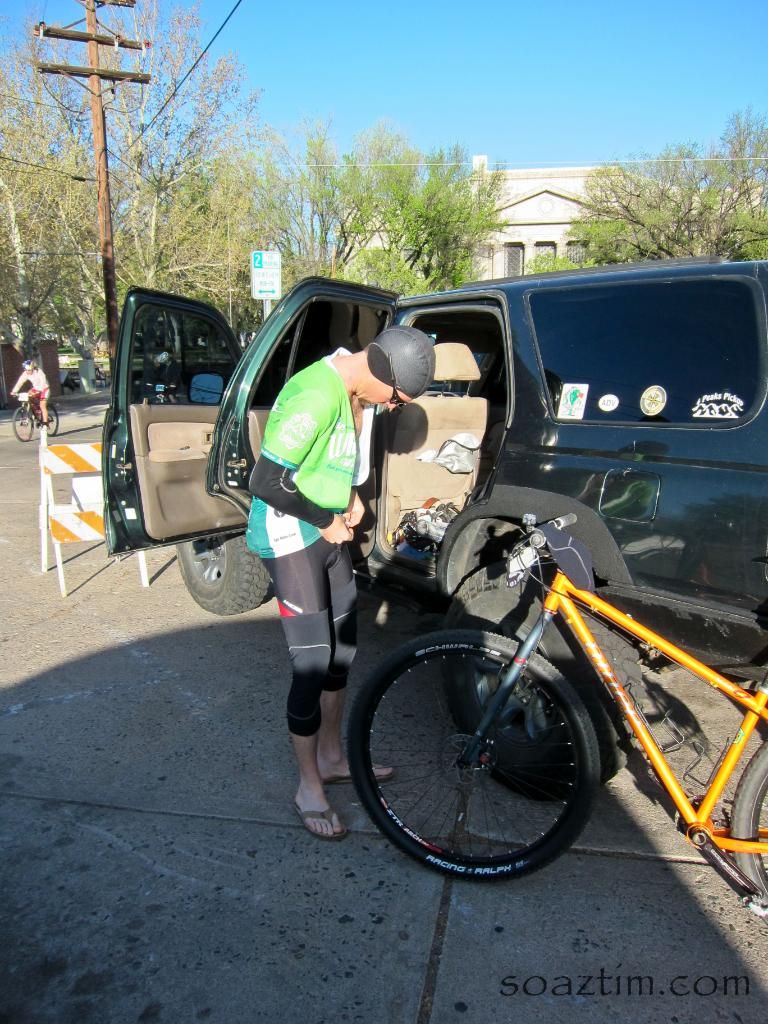 Jeff and I like riding together. Last year I was sick and slow so he went ahead. At the Tour Of The White Mountains we were about even so we road the whole thing together. It's nice to ride these with someone. It makes the pain and time go by easier.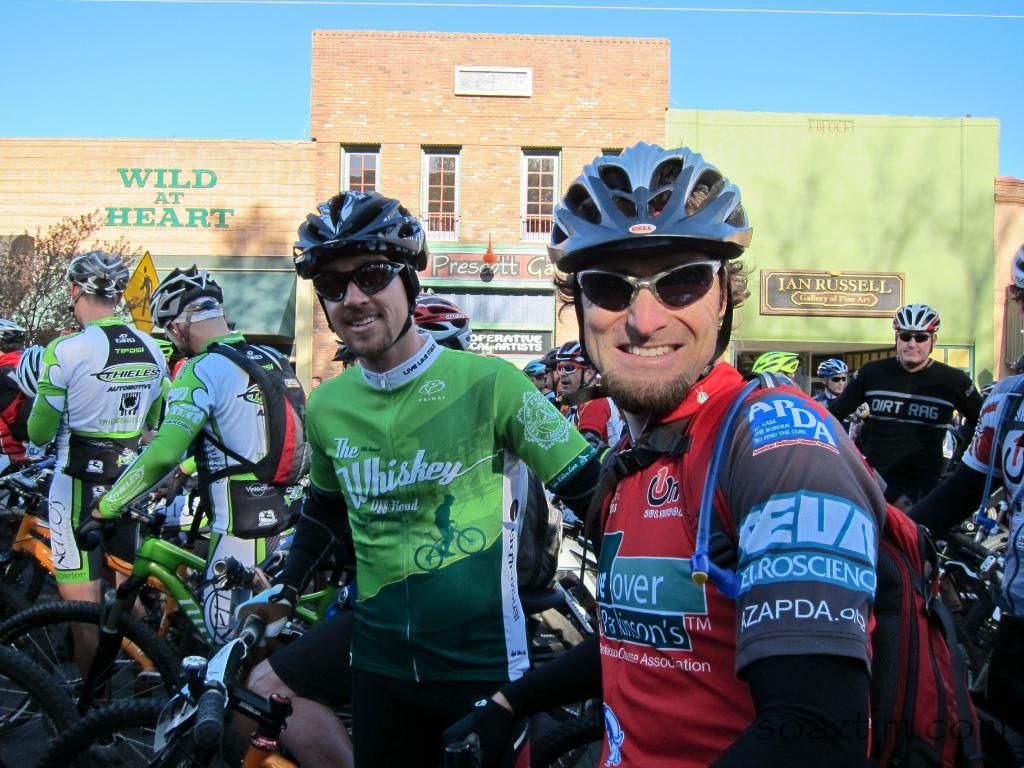 I was fifteen.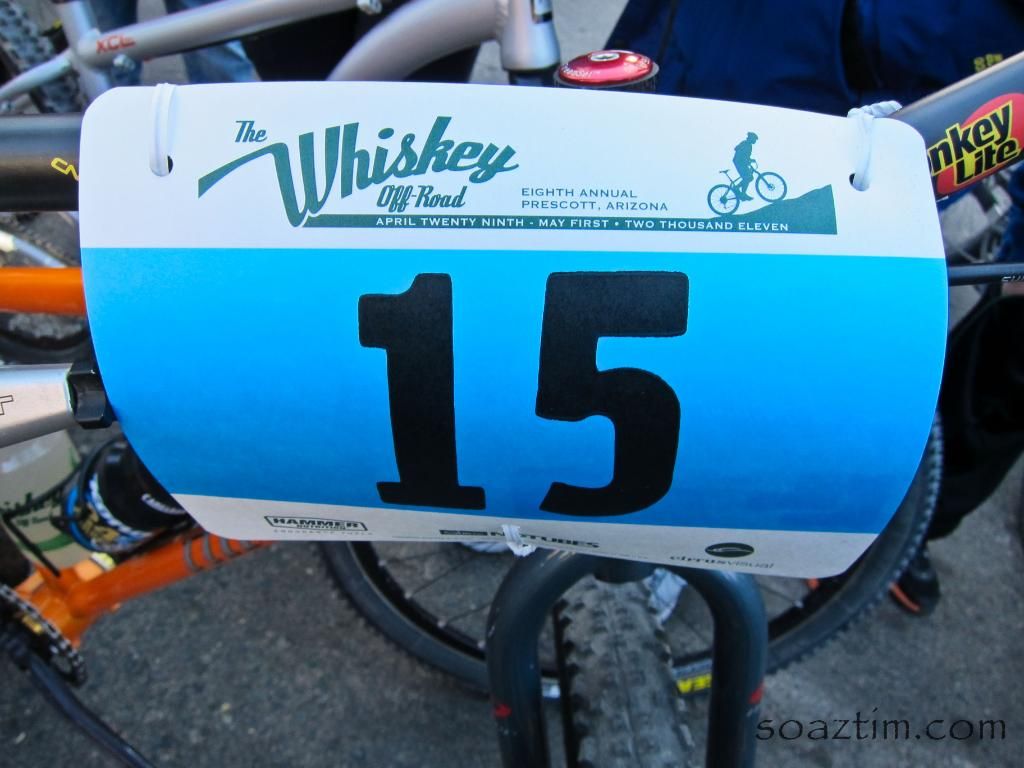 Jeff was 123.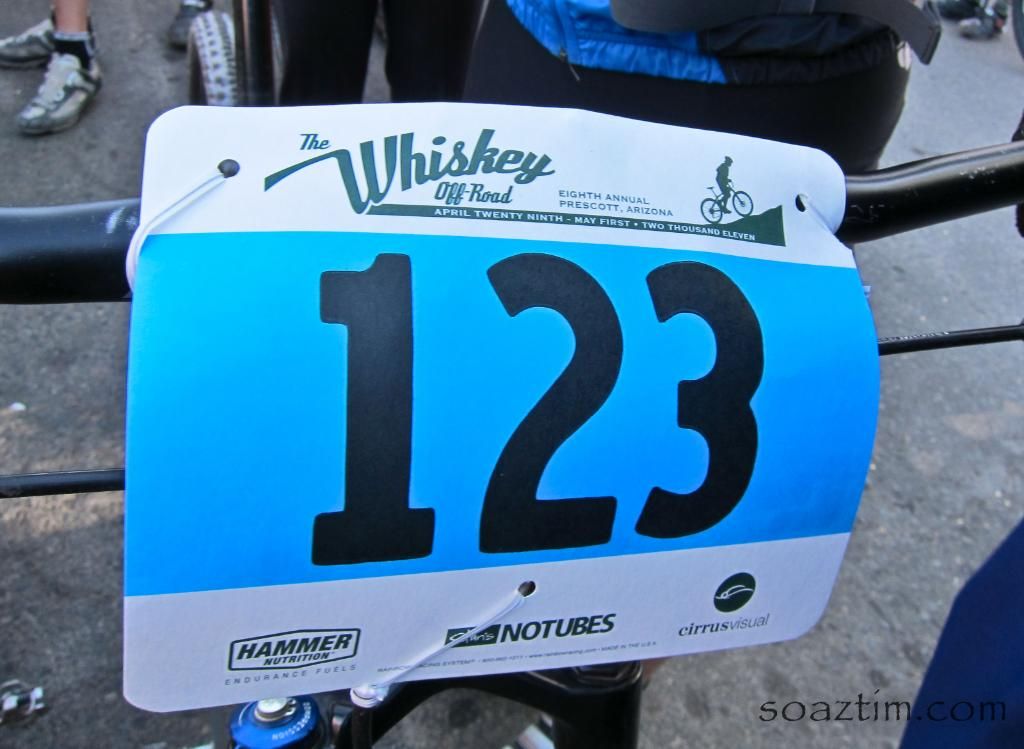 We started out climbing nice and slow on the pavement portion of the ride. The second we hit singletrack dirt there was a huge log jam of riders. Don't ask me why people couldn't ride this easy section of dirt, but once one person get's off the bike it causes everyone to have to. We stood in a conga line for about 10 minutes and then got going. A bit later another one. And another one.
We weren't going for any record time so we didn't care too much. We did get separated as we went though. I knew I'd see him again soon enough so I just kept riding. It seemed like we hit the turn to Skull Valley in no time. I filled my bottle for extra ballast weight, haha, and headed down 12 miles to Skull Valley.
In the valley I saw some crazy guy in a cowboy hat at the checkpoint. It was Christophe!! So nice to see a friendly face during a race. When I saw his truck at the turn around I shed my arm warmers and threw them in his truck. After a quick stop to jettison some fluids I got on the bike only to see my buddy Elvota making the turn around.
So we road together. I saw Jeff only about 3 minutes behind us coming down the hill.
Elvota
and I started the climb. Chatting away keeps the mind off the task ahead. We kept together until about half way up. I was pulling a slightly taller gear so I had to stand at points that Elvota didn't. This caused me to slowly pull away. Very slowly! Finally at the very top of the grade I saw my local bike shop Sunday Cycles
.
Just like anyone would need after 16 or so miles of pure climbing Sunday Cycles had a keg of beer to fuel riders to the finish!! I had to partake while my water bottle was filled. It actually tasted great as odd as that sounds.
At this point I knew there was just one more bad spot called "Cramp Hill" that I had to look out for. The rest was fun and not too technical singletrack going mostly downhill. Cramp Hill almost got me and I had to dismount in shame for about 15 feet. I sucked it up and kept pedaling.
As soon as I hit pavement I was overjoyed and relieved. Some quick high fives to the riders around me and I tucked in to keep up with all of the geared riders around me. By the time I hit the finish line the single speed had tired me out. Great ride. 4 Hours and 30 minutes exactly. Very happy with it.
We hung out and waited for friends to finish.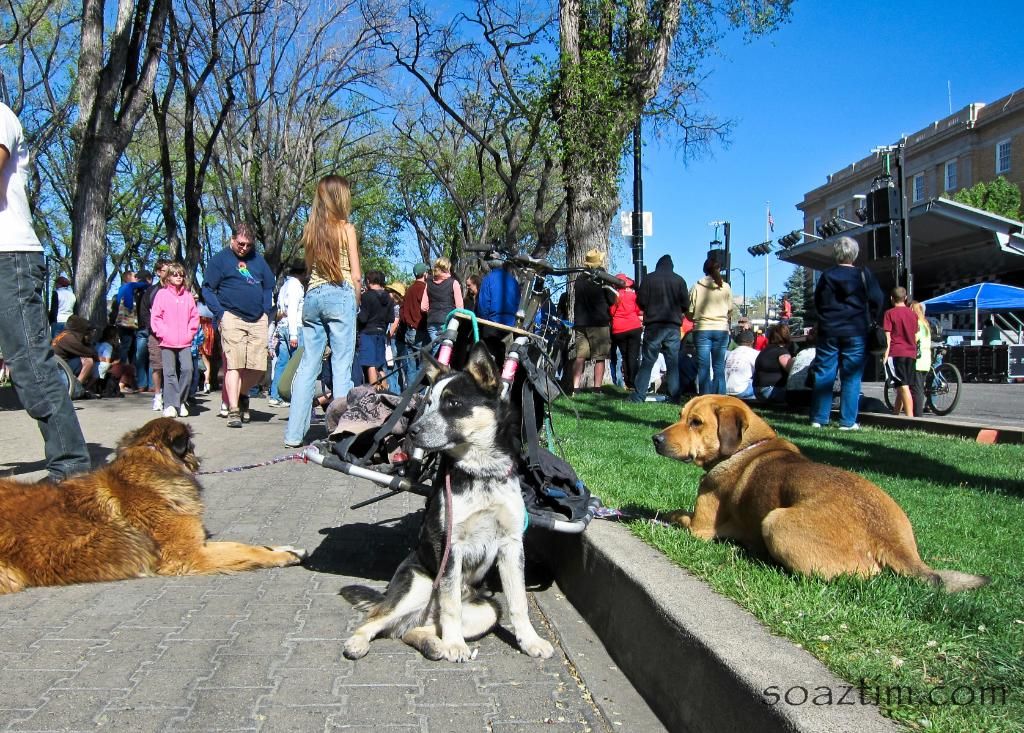 After that it was time for a little party over at the Overland Journal shop. I met Daniel who was a pro and needed some compressed air to mount his tires. Talk about a nice and humble rider.
On Sunday we got up to watch the pros start and finish.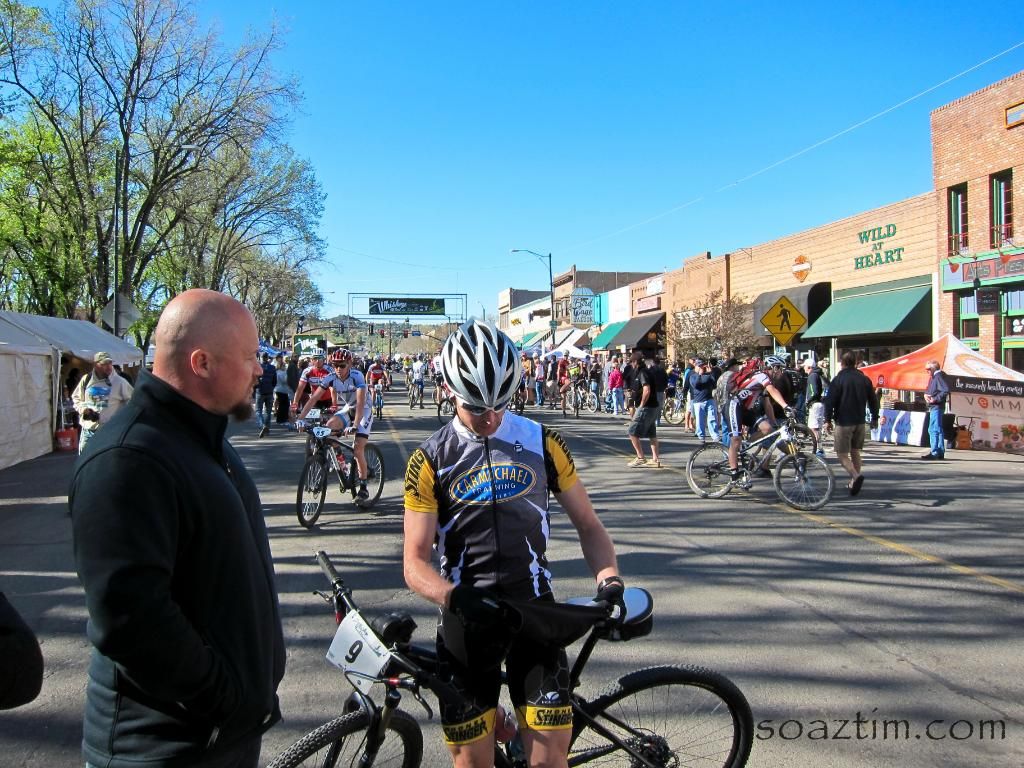 The big dogs.
The pro race was led by one very lucky Dirt Bike rider that got to ride every inch of the course as a sweep. Course that cannot legally be ridden by any motorized bike the rest of the year.
Towards the finish line we watched them come through.
Lucky bastard!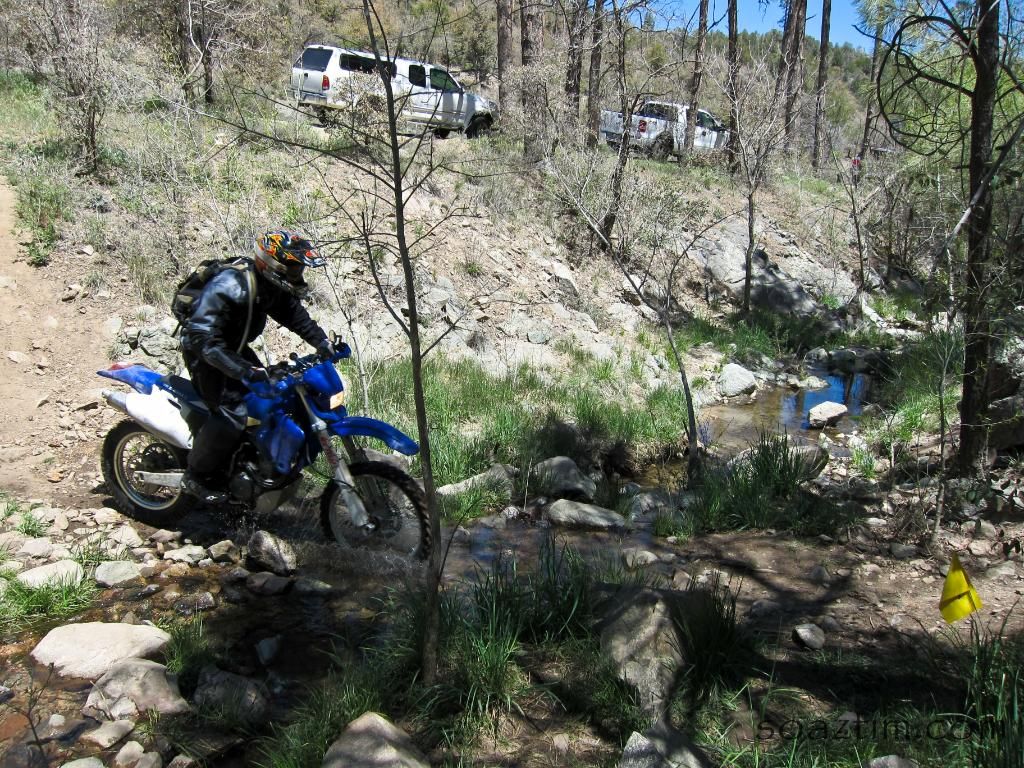 The winner and leader at this point. He was less than a minute behind the motorcycle, but he was almost 5 minutes ahead of second place. What a dominating lead.
In order that they came through.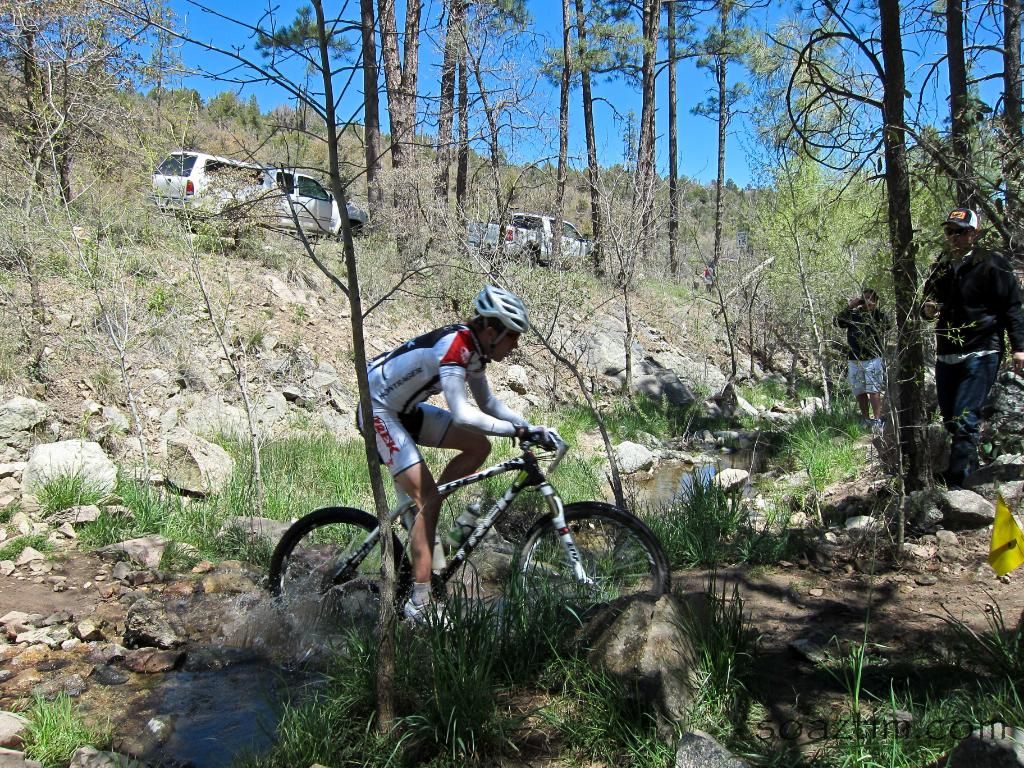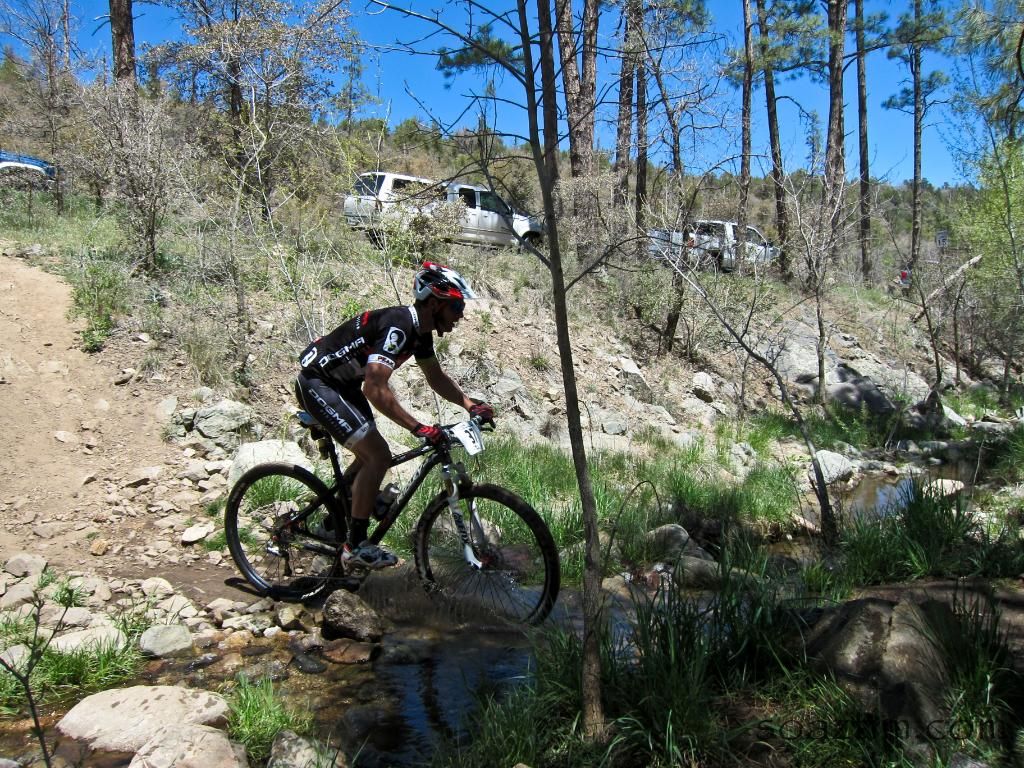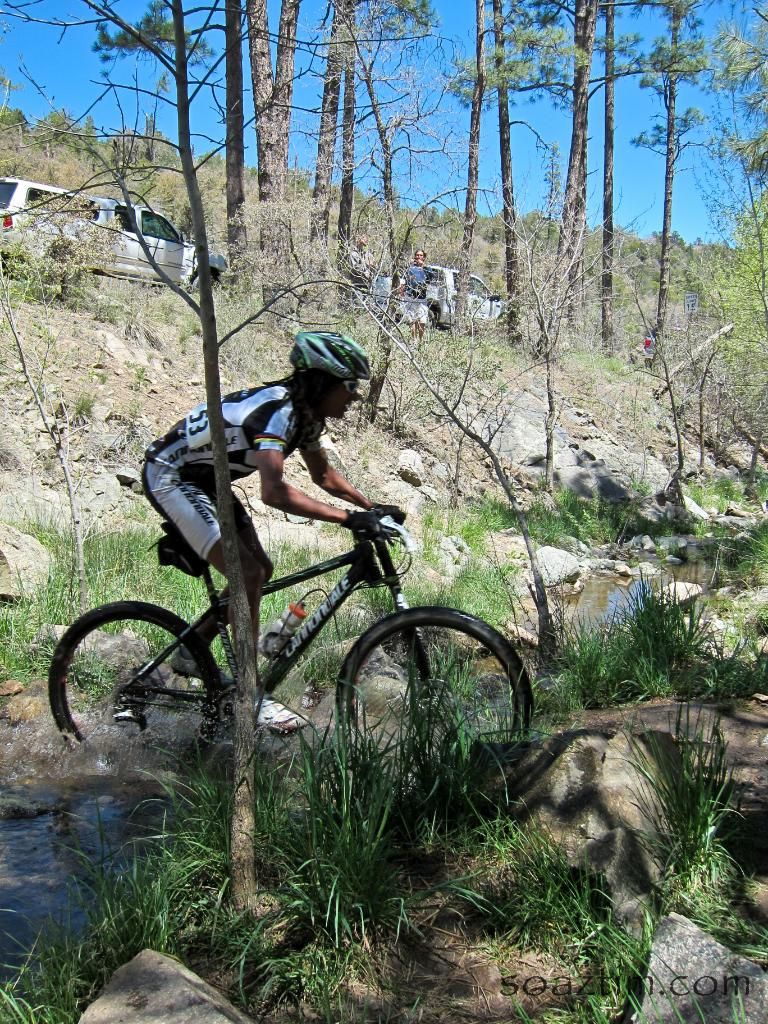 What a great weekend. Seeing so many good people and friends. I just can't wait for the next "race" if for nothing else than to just see so many friendly faces in one place again.