My buddy Brent decided to take the 1600 desert racing car up to a short course race in Phoenix.
The desert cars look pretty funny with the small "sprint car" or short course racing tires on them. Short course racing is a fun distraction since so many of the open desert series in the States and in Mexico have been shut down or now cost exorbitant amounts.
SOAZ, had quite a stable at this race.
Brian's Honda Pilot. Well, there is a Honda pilot somewhere under there.
From right to left. Bruce's 2 seat 1600 car. Will's, just finished that morning literally, single seat 1600. (Will, with the help of Brent, built this car from tubing on the wall. It's his first race car and looks to be very promising. I expect he'll get some wins with it eventually!) Then Brent's single seat 1600 car. This car is also relatively new and is the replacement to our 2 seat 1600 car. Entirely built by Brent in Tucson. Including the motor and tranny. (In fact just about every 1600 car at this race has a motor and tranny built by Brent if not the whole car itself. He's located here:
or email me for his shop contact info.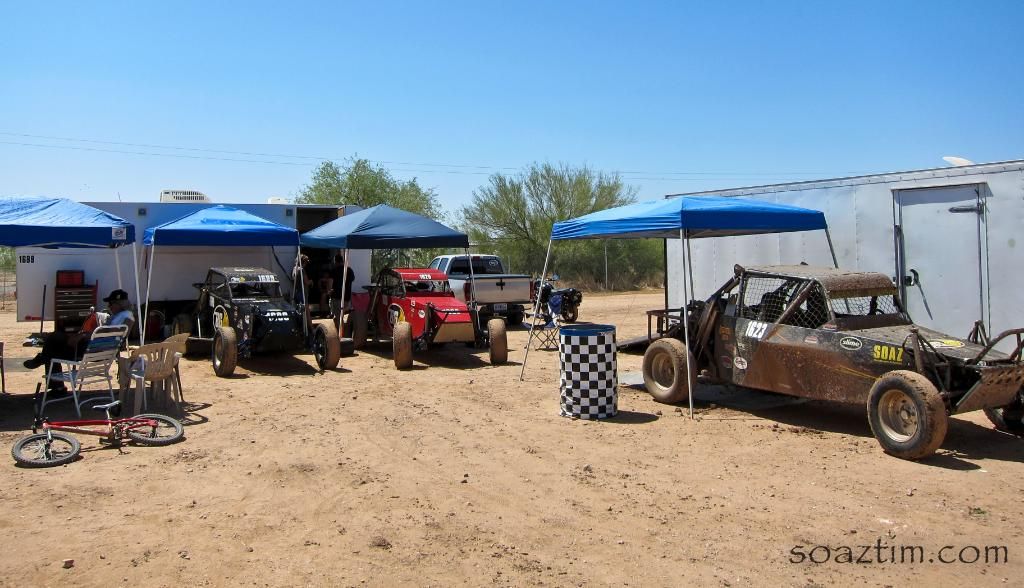 Some scenery shots.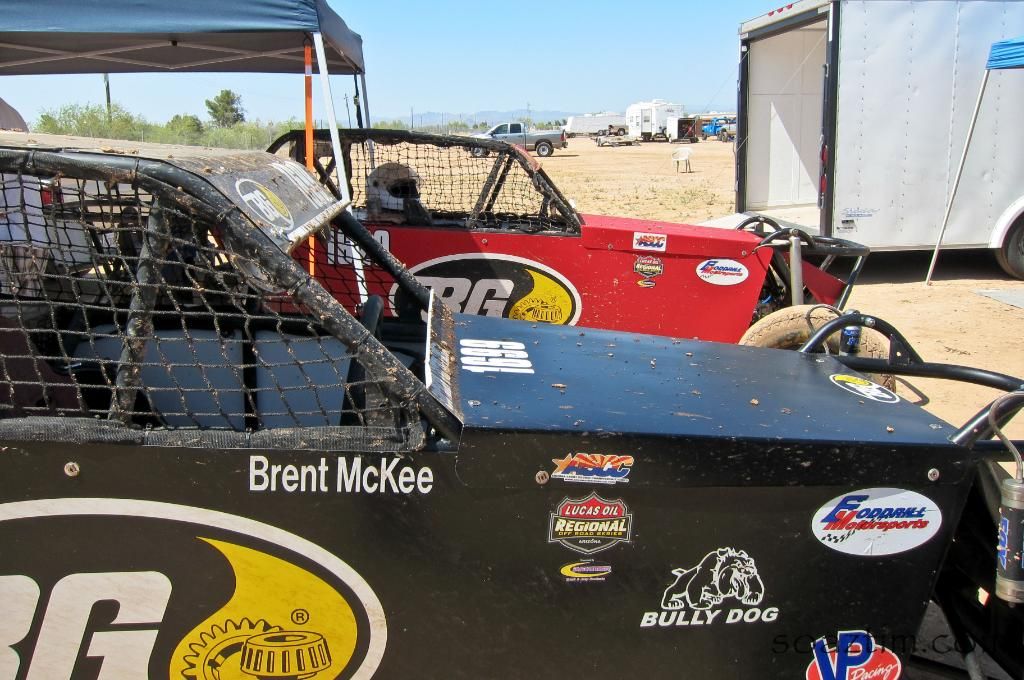 Haha. Love these old stickers I made. All in good fun. I'm from SoCal, born and raised.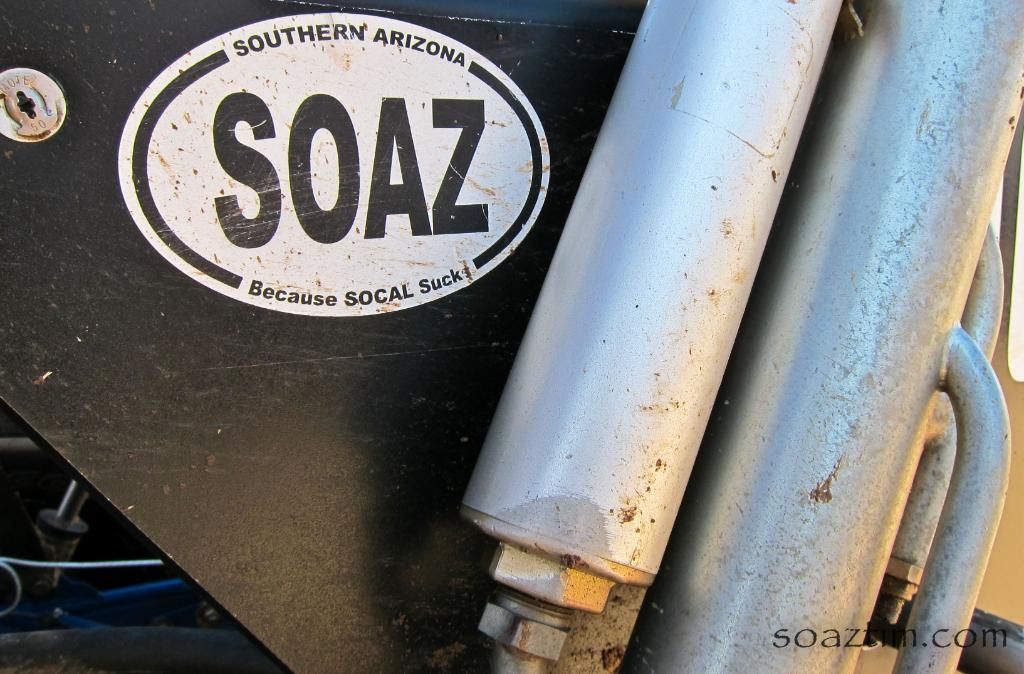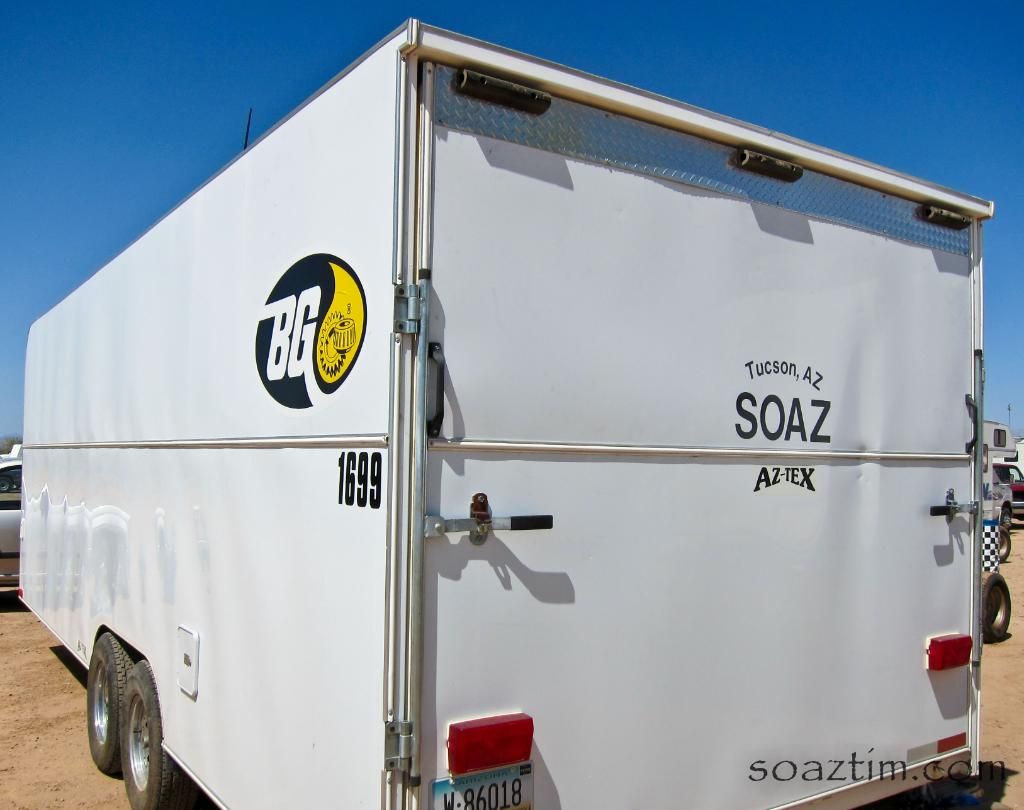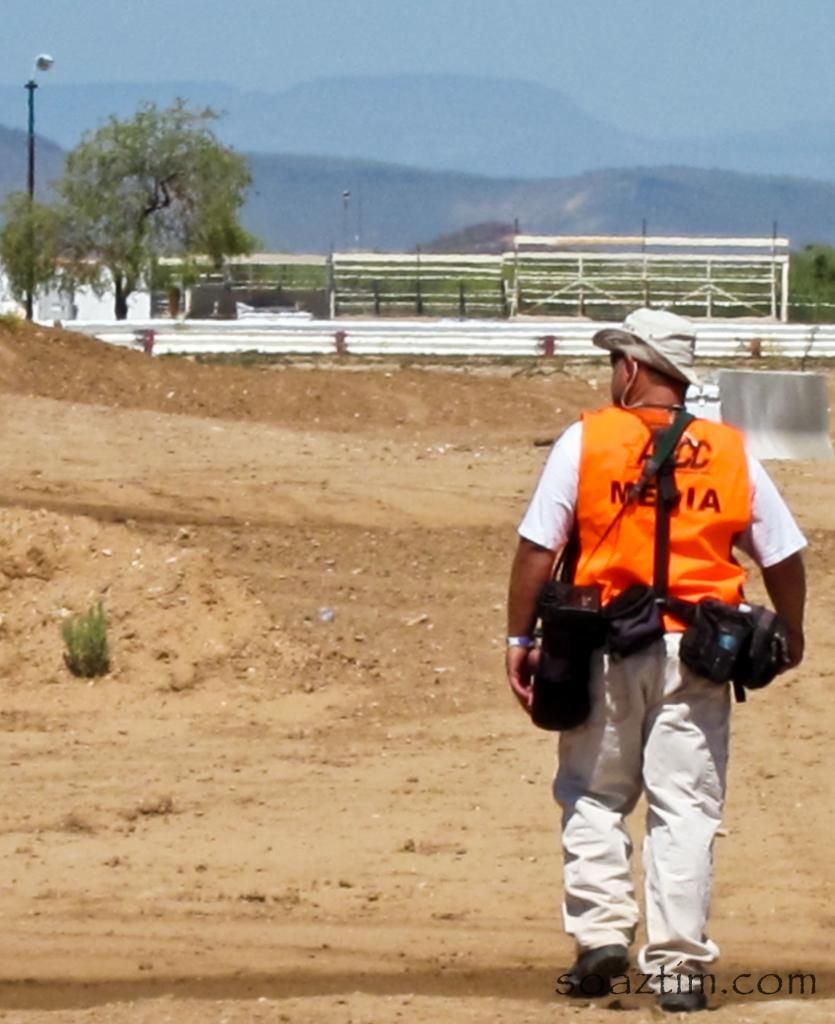 The 1600 cars were going to start as soon as the Truck race was over. That SDHQ Dodge is every bit as big as it looks. What a monster!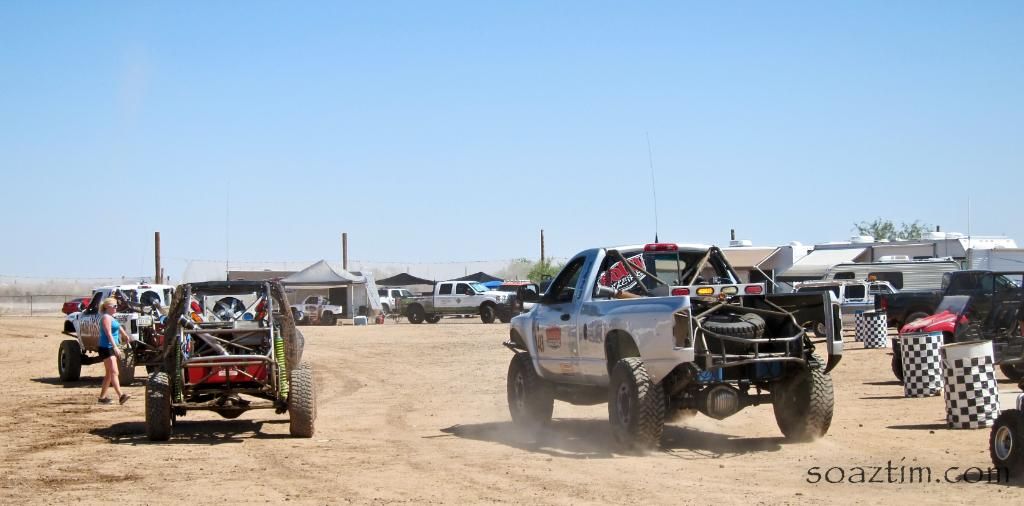 Queued up and read to start.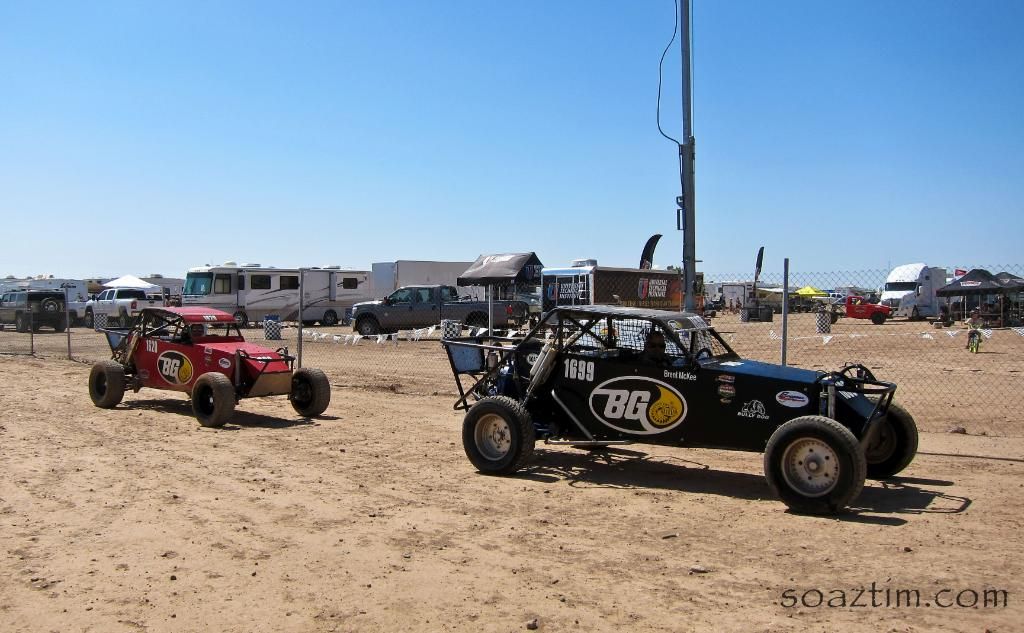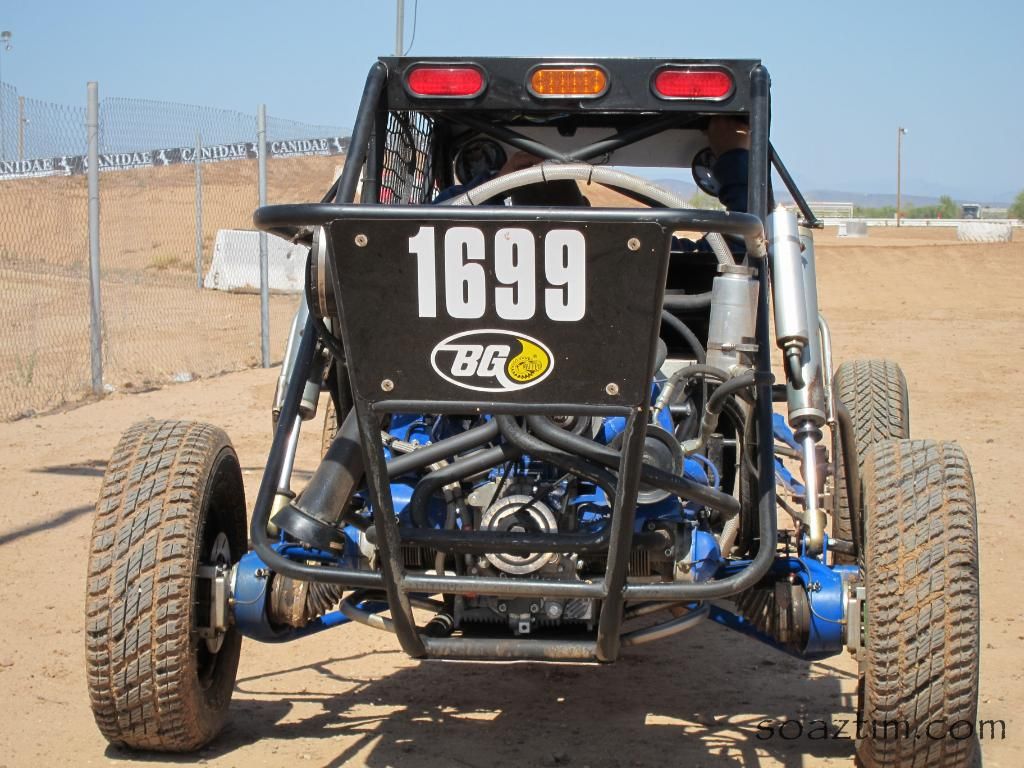 This truck, which looks to be a ramshackle old Chevy S10 had the money and time put where it counts. In valving the dampers. The suspension on this truck worked like every suspension should, but only 1 in 1,000 do. Very fun to watch such a rough looking truck beat the rest of the field by a whole lap.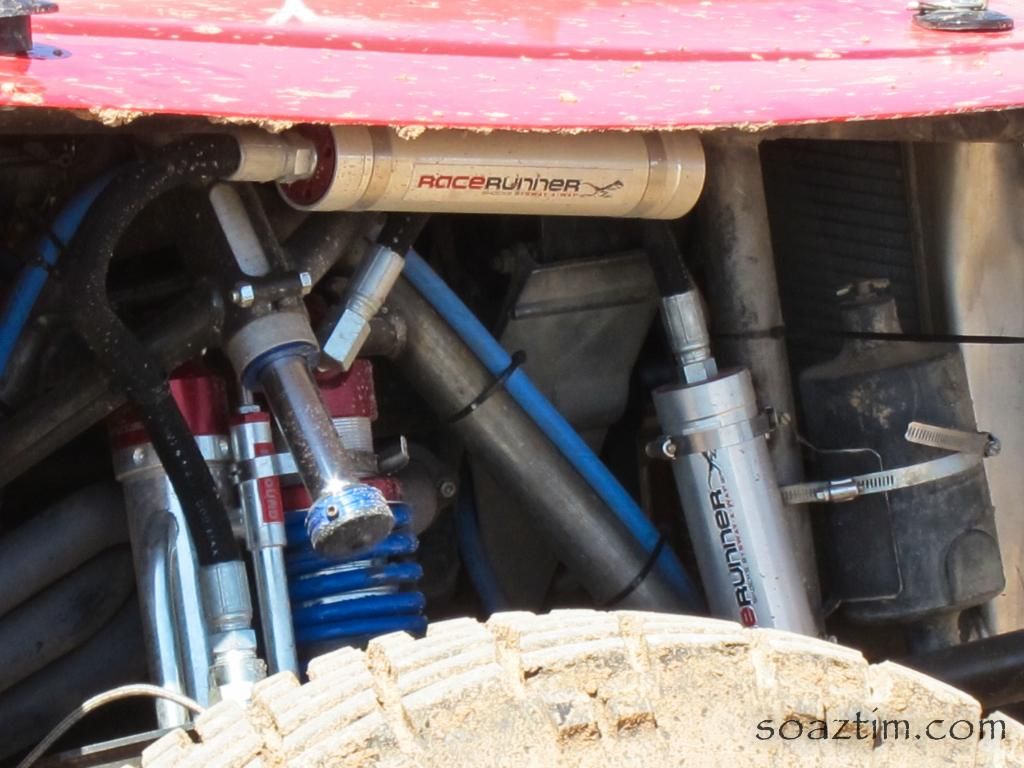 Another better shot of the monster.
A trophy truck driver in training. These little trophy carts look like a ton of fun for some lucky/spoiled little kids. Haha.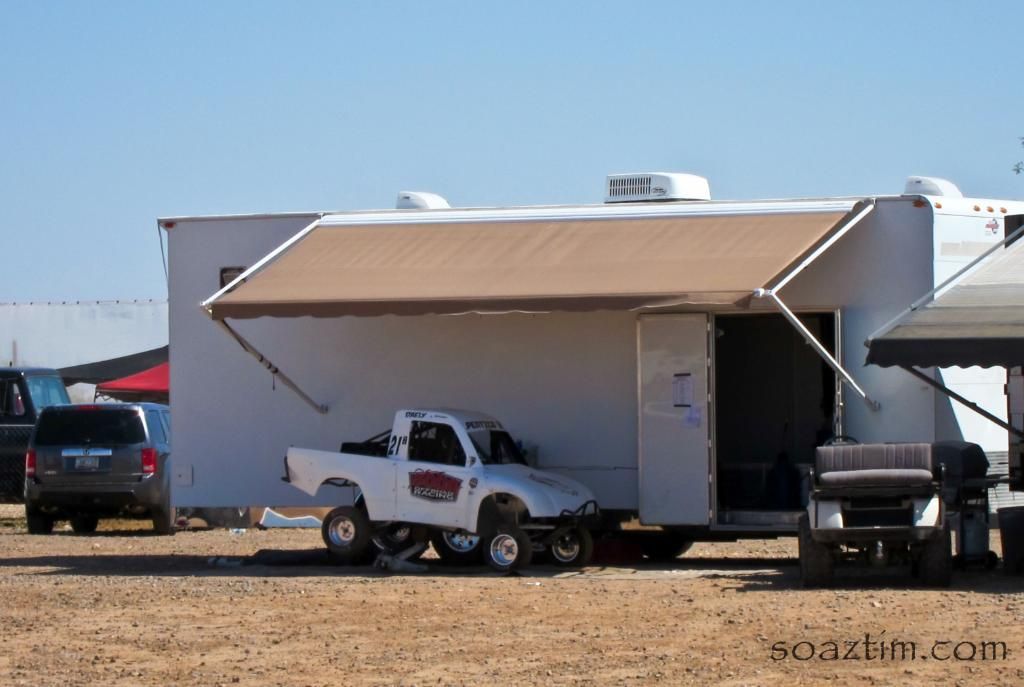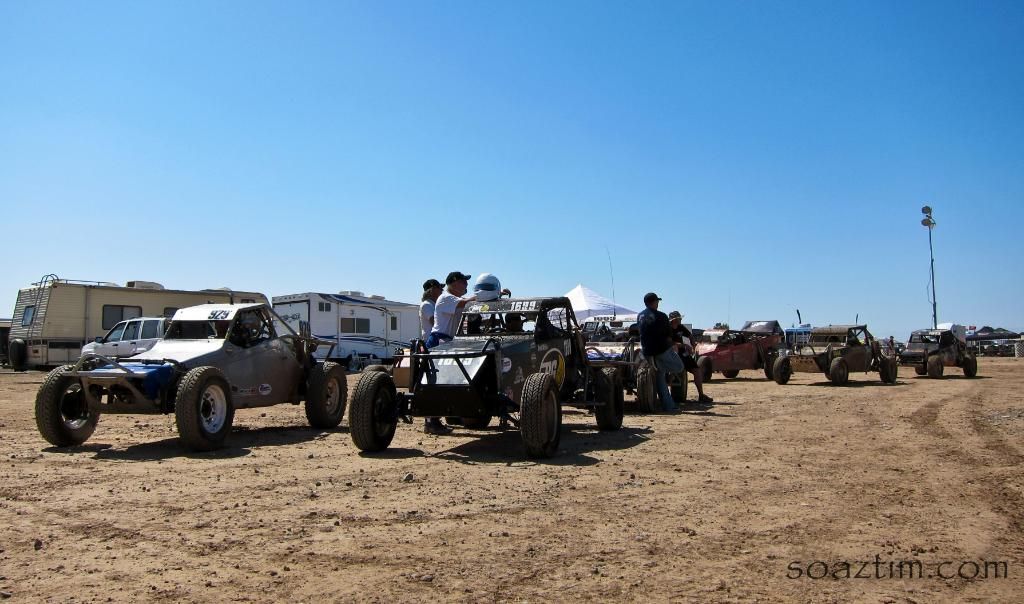 After a couple of parade laps, which Brent appreciated to get his engine warmed up to clear out since it was running fat jetting, they were off for the heat race.
The flag drops and they're off!