So we decided to head north via Sedona for a winter wonderland weekend. It had been in the 70's in Phoenix so we needed to feel a little bit of winter finally!
We headed out for Sedona and checked out their little Christmas explosion they having going on at Tlaquepaque (pronounced Tla-keh-pah-keh).
I've never seen so many damn lights!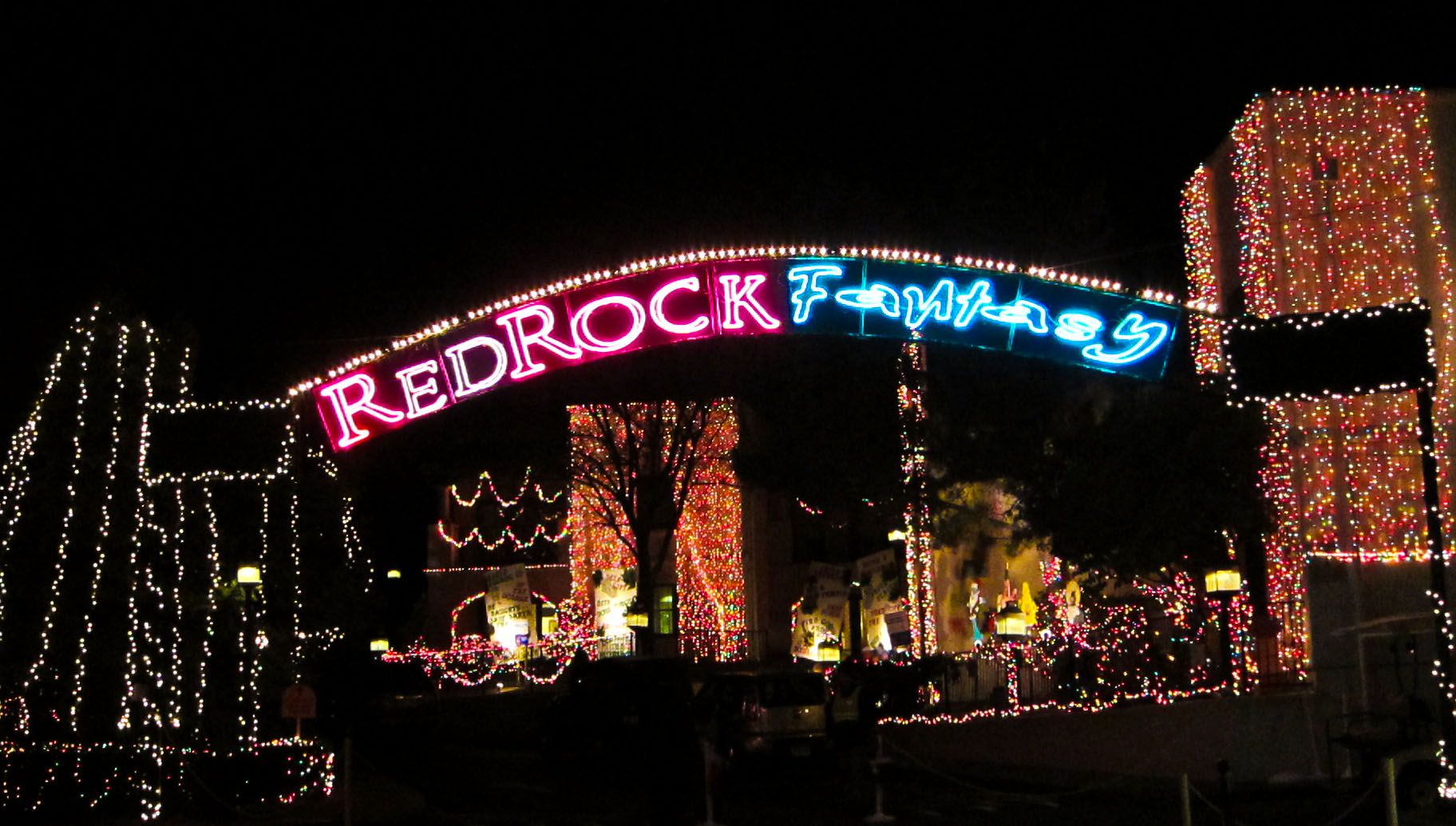 It was kinda pretty, but we were just happy to be cold for once.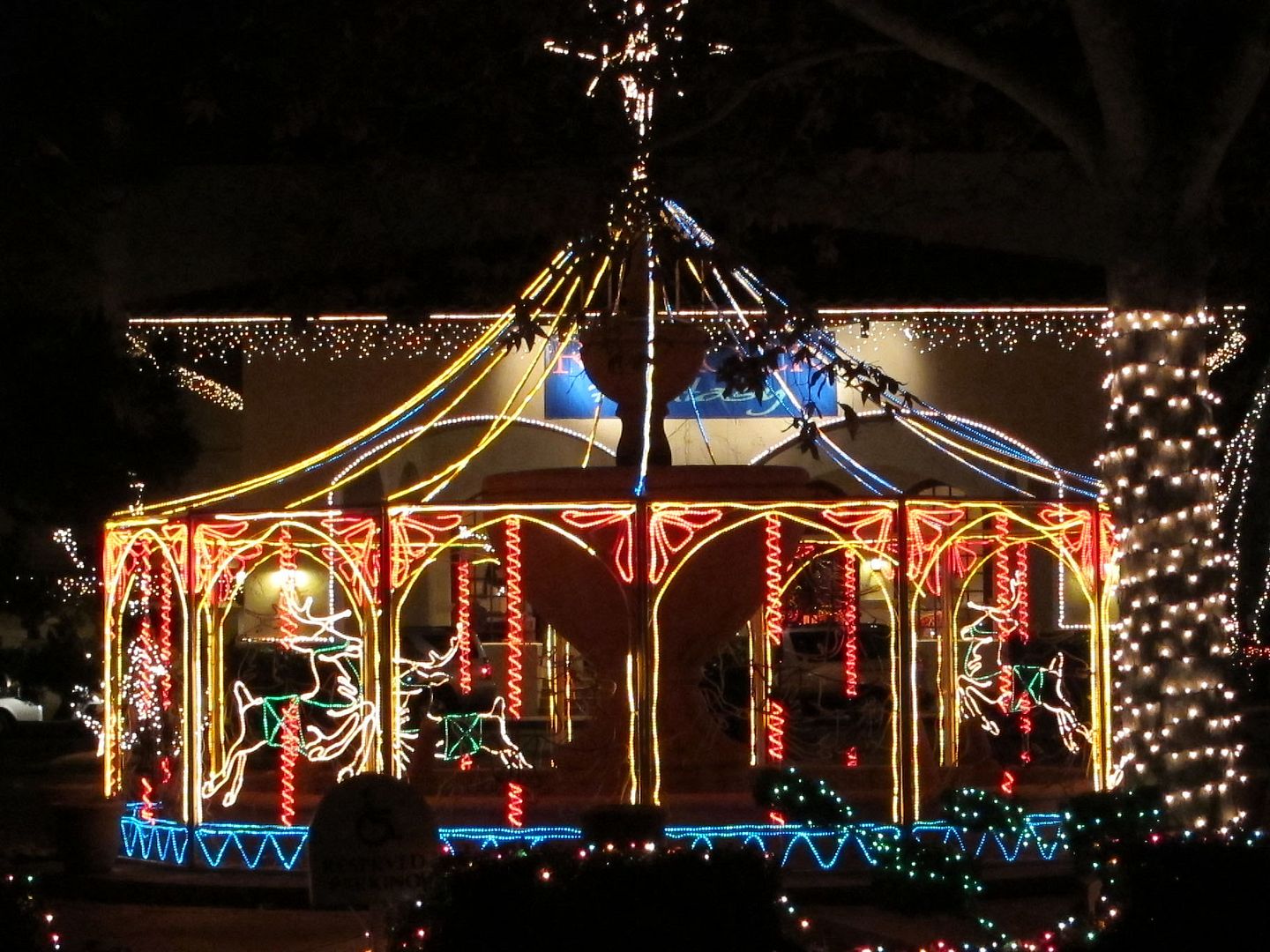 Each scene was done up by a different family or group.
Keep OFF the nice animals!!!!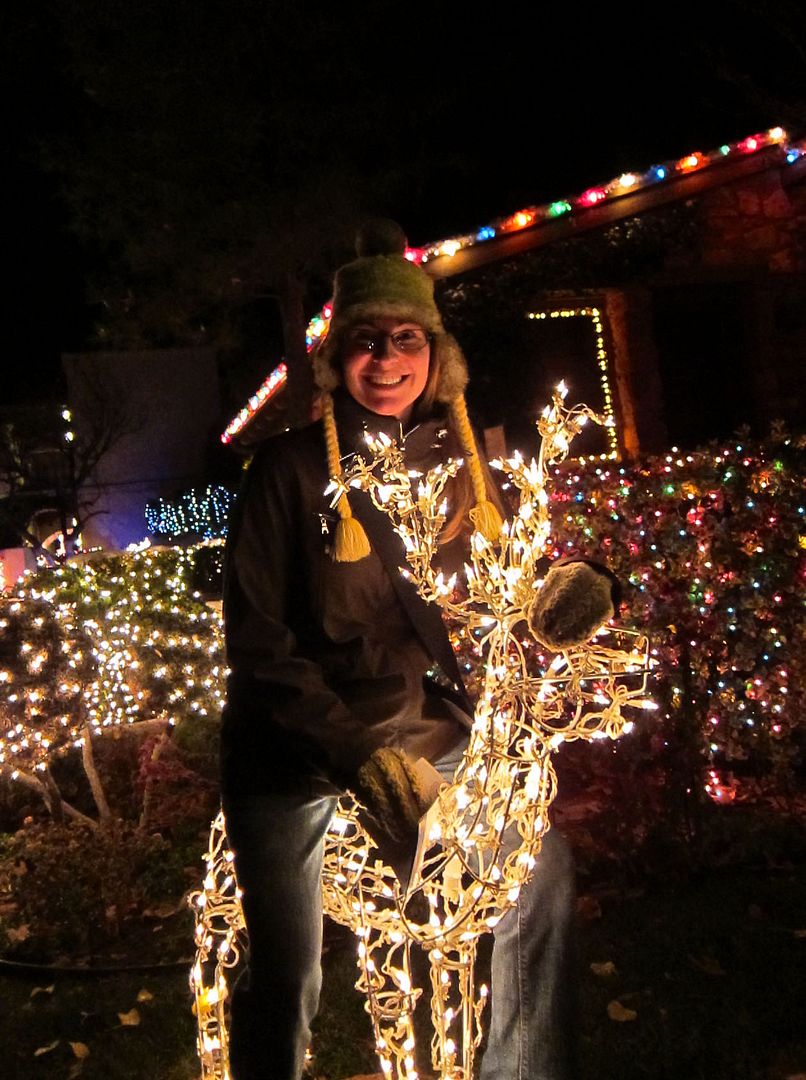 Peace and Love in CANS!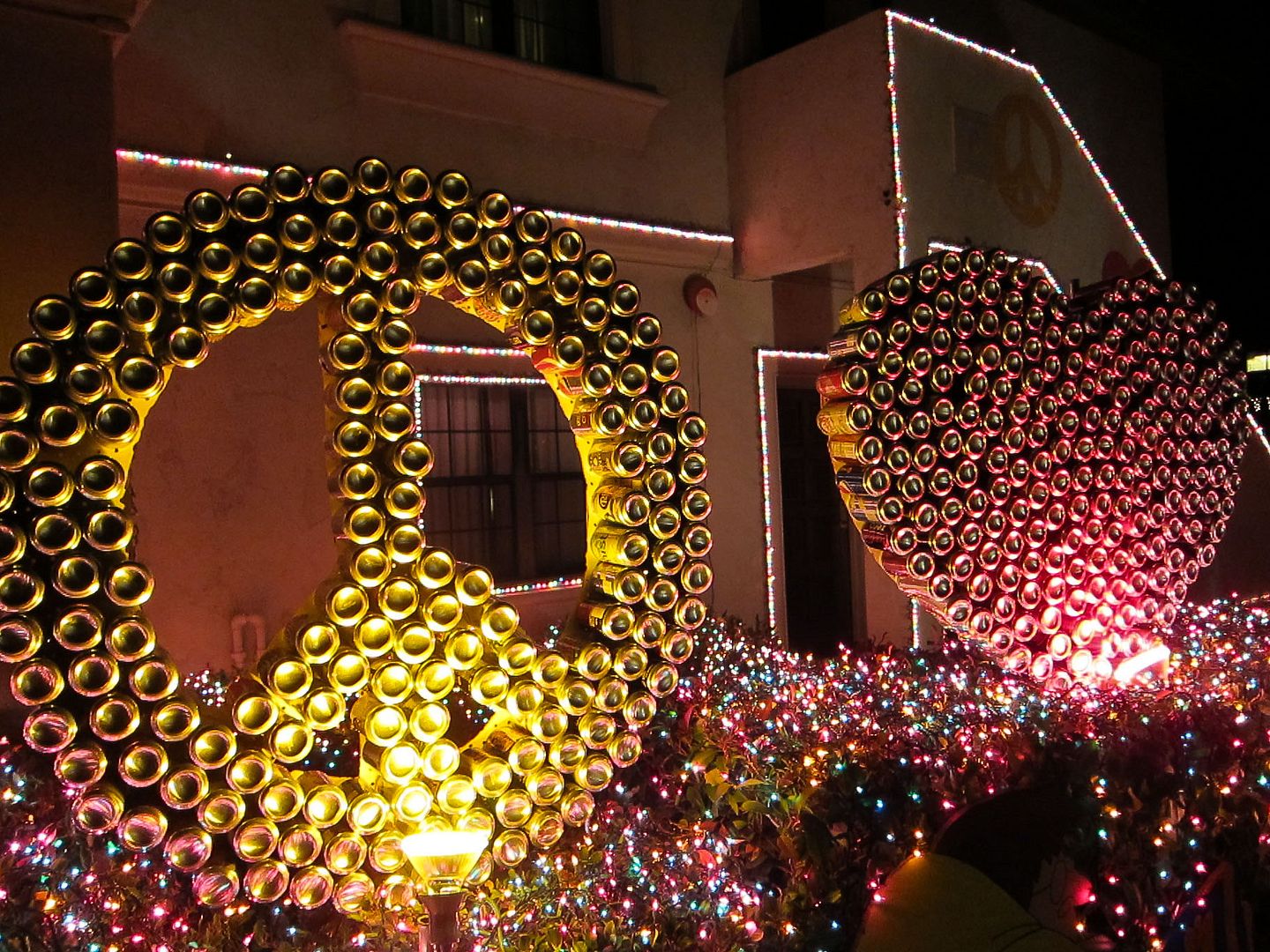 Hippy Christmas!!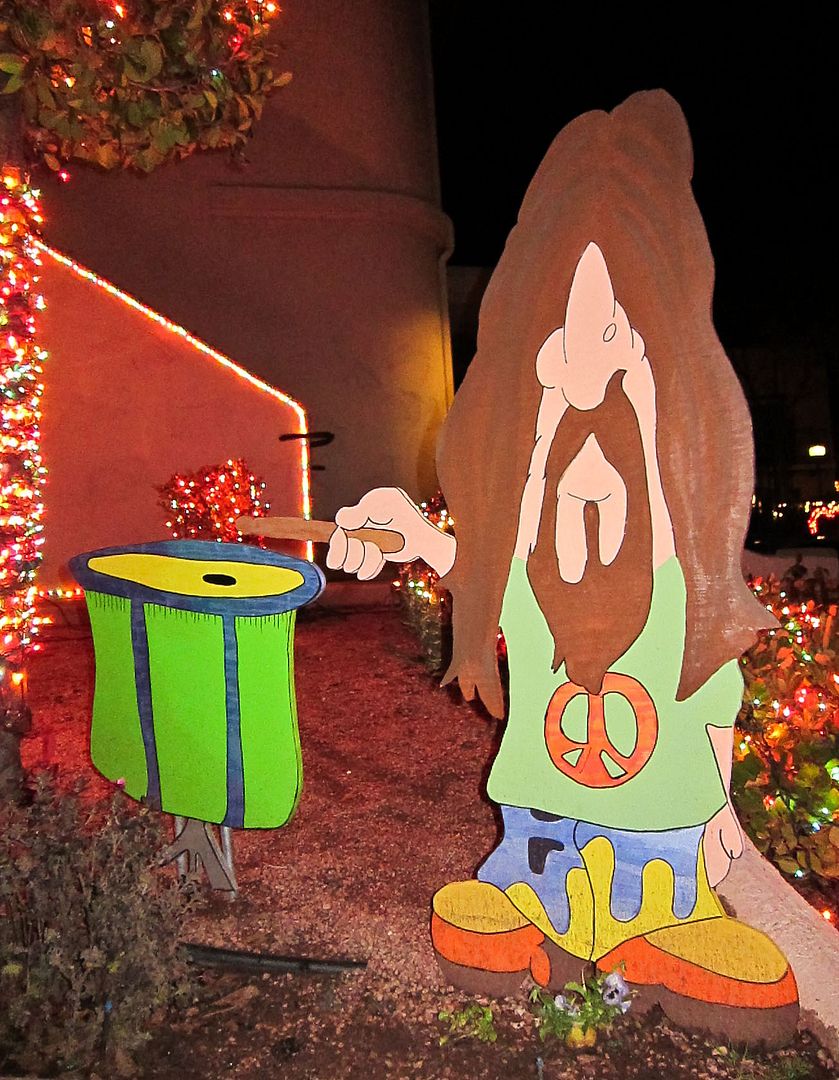 Holy electrical bill!
Some Javelina art.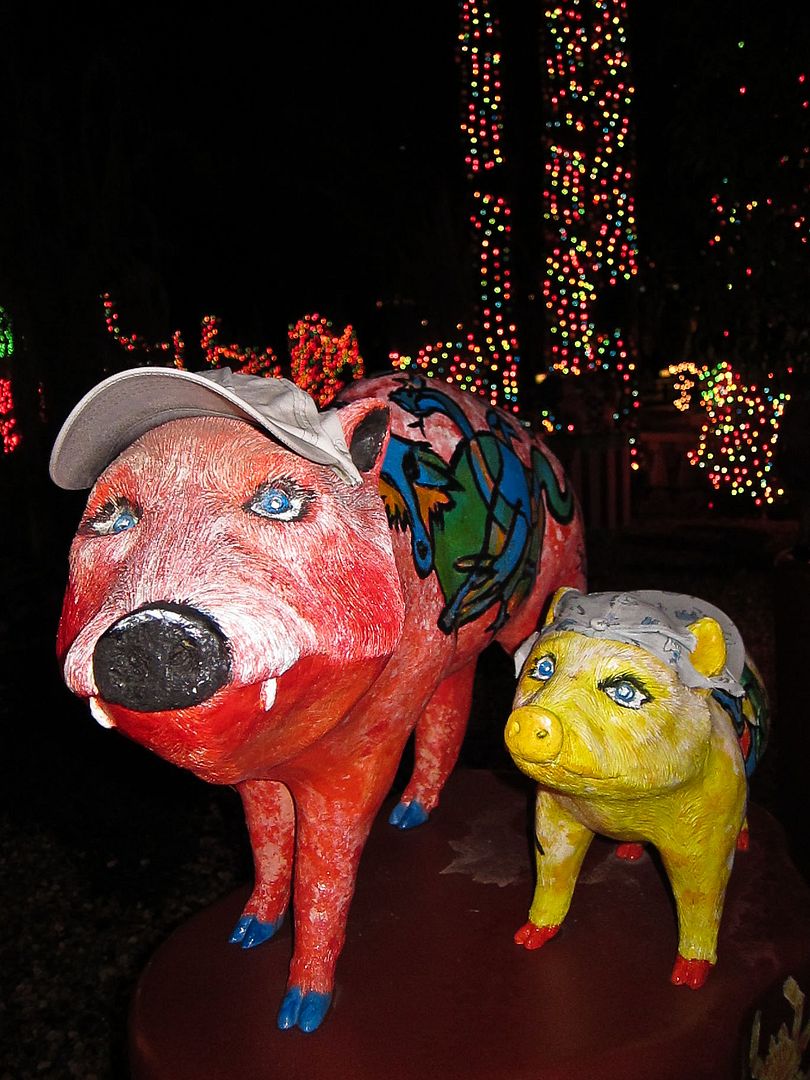 Fun fact of the day kids!
Javelina's are NOT related to pigs. They are more closely relate to Hippos!
"Peccaries are medium-sized animals, with a strong SUPERFICIAL resemblance to pigs. Like pigs, they have a snout ending in a cartilagenous disc, and eyes that are small relative to their head. Also like pigs, they use only the middle two digits for walking, although, unlike pigs, the other toes may be altogether absent. Their stomach is non-ruminating, although it has three chambers, and is more complex than that of pigs."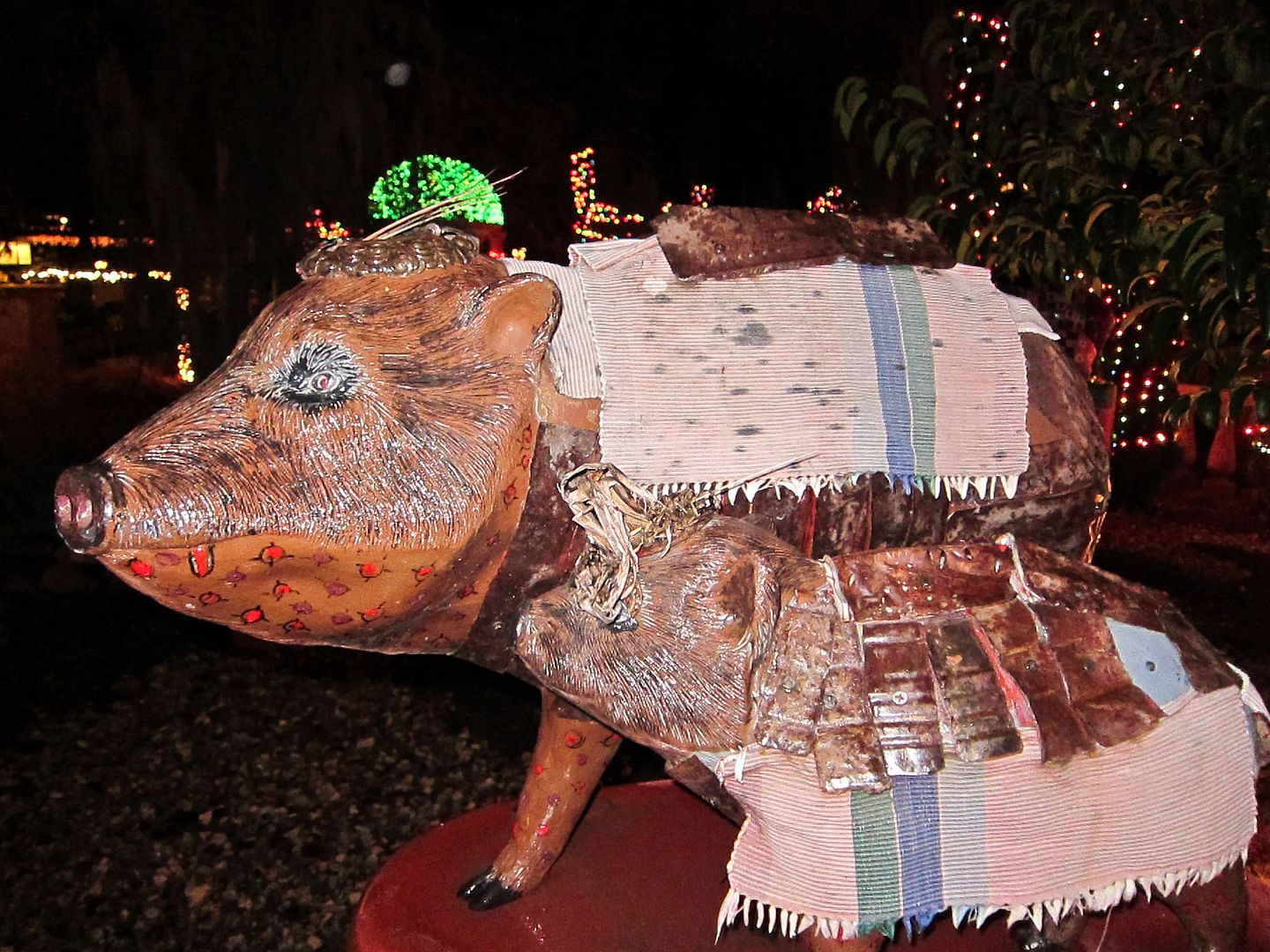 These art pigs were somewhere between hideous and... kinda cool
MORE LIGHTS! JEEEZ
D took a ride on the Elk!
So then we made it to Flag. Sad to say, in the middle of winter we arrive to rain. The next day there was more drizzling rain... Where's the snow?
We walked around old town. Check out the Pine Cone ready to drop on new years!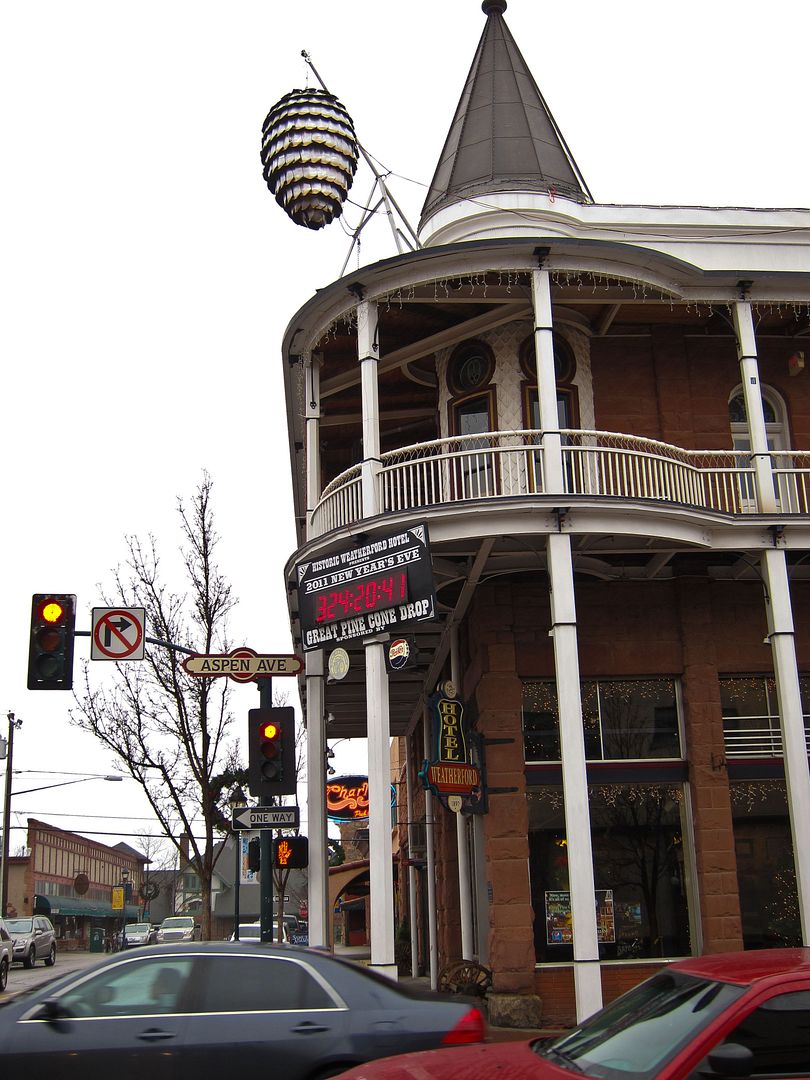 We dropped by a cool photog studio. The guy even had an album of pictures showing how he took the time to create the entire studio with normal tools found in most garages. Taking cheap wood and copper roof tiles then antiquing them to look this good. Pretty cool.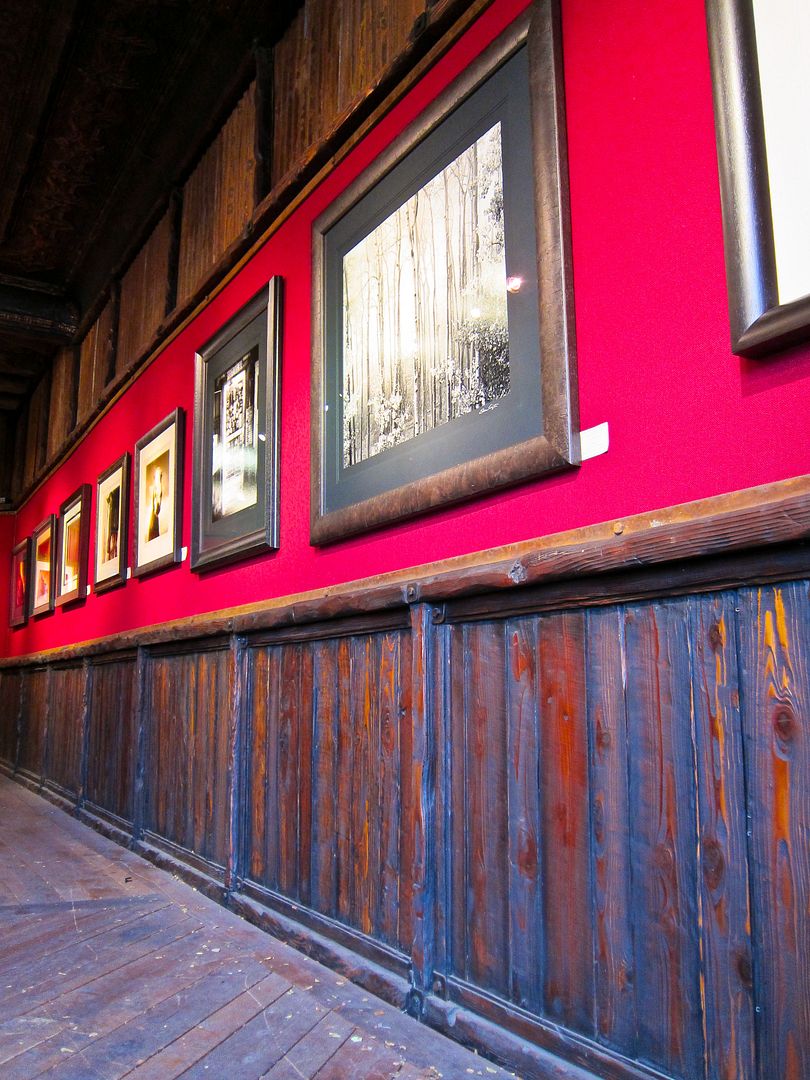 After that we headed out to find some snow!
We found a forest road behind Mt Humphreys that had a little snow. As we drove it kept getting deeper. Now this is what we wanted to see!!
See spot run! or... see Kai run in this case.
We kept exploring along and enjoying the drive.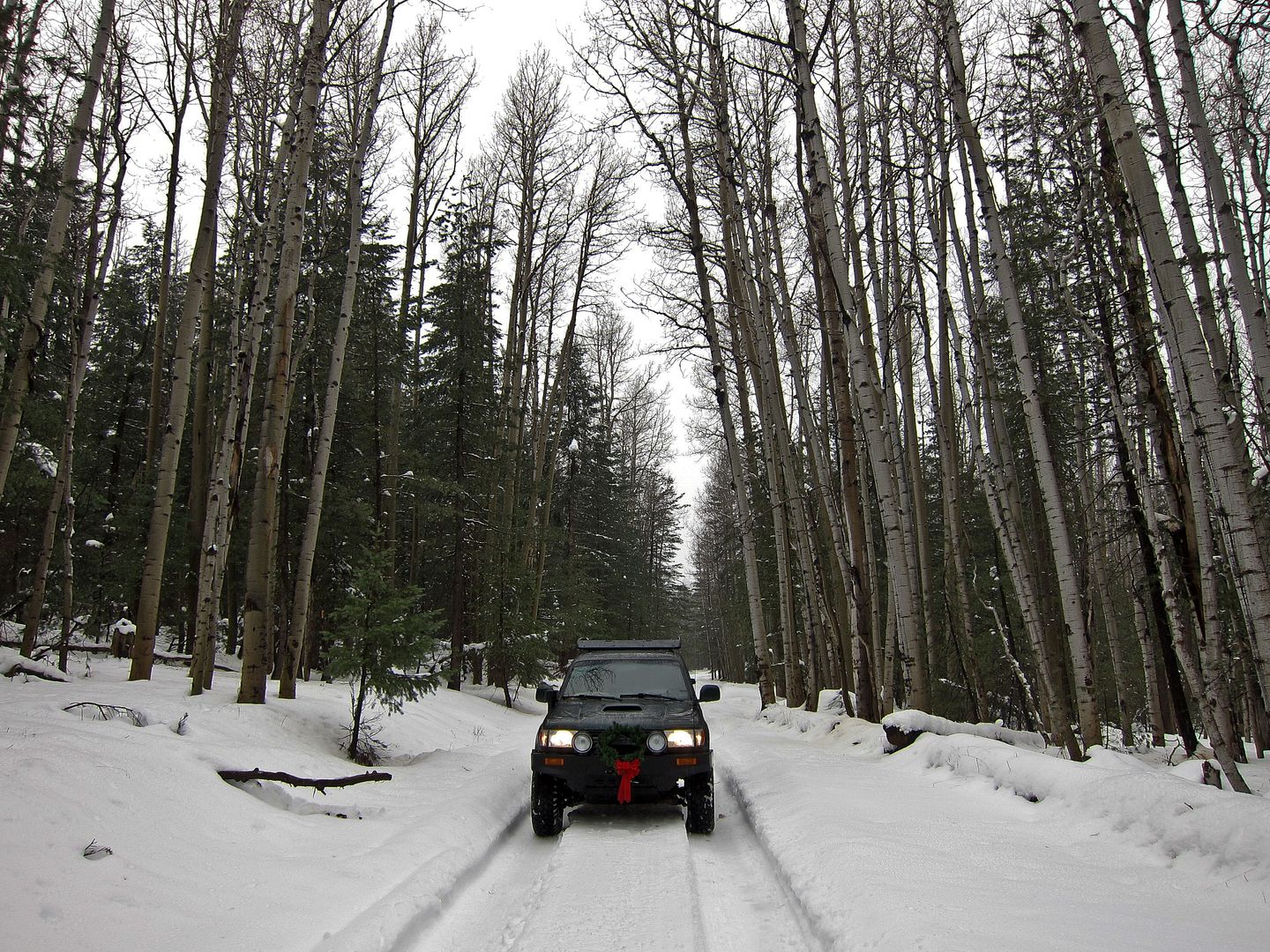 What a drive! We even helped a couple who were having their first time ever offroading, first time driving in snow, first time using 4wd and currently first time stuck in a ditch on the side of the road. I've never seen such odd and generally poor driving, but we finally got them headed the right way. They were really nice and appreciative so I look at it as a good learning experience.
In the end it was a great weekend with friends and lastly, but surely not least we did what any mature grownups would do on a winter wonderland weekend, create anatomically correct gingerbread people. Well, us guys did to get a laugh... and in that sense it was a success.