The great part about Phoenix is that there are dirt roads that skirt in and around a lot of the roads on the "half" built outskirts of town. You can hit dirt just about 5miles north of my house at Tatum and Pinnacle Peak.
My buddy and I did a nice little loop.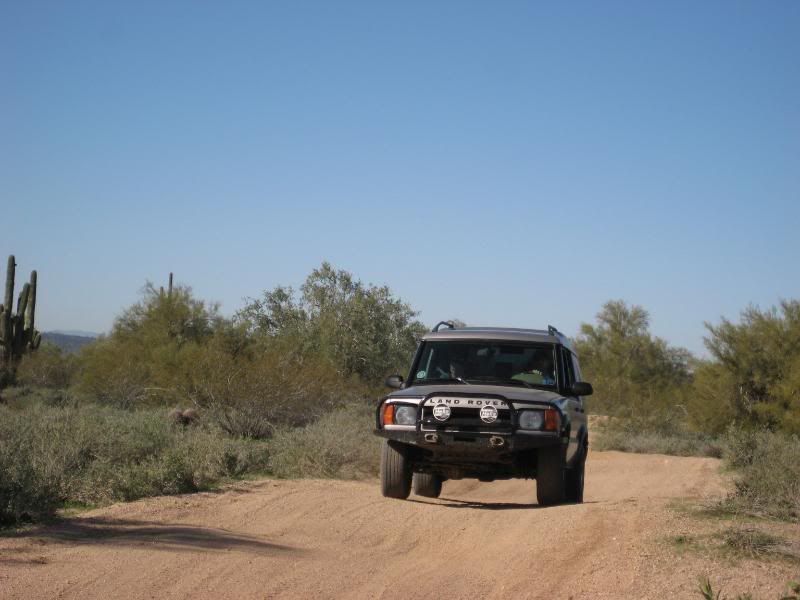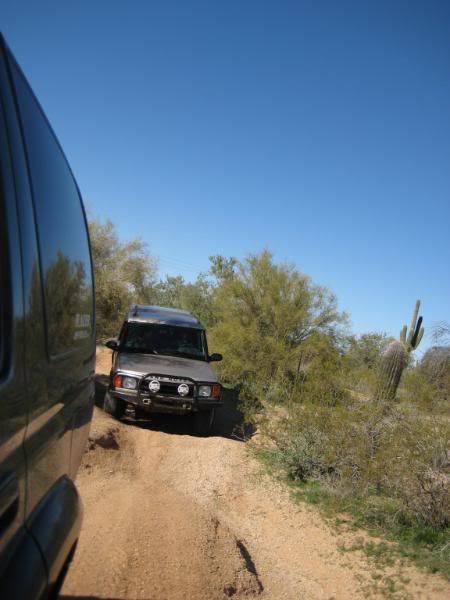 Eventually, you pass over all the paved roads including pima and dynamite. Then we were running along the power line road. Smooth enough to be relaxed, but rough enough to have to think!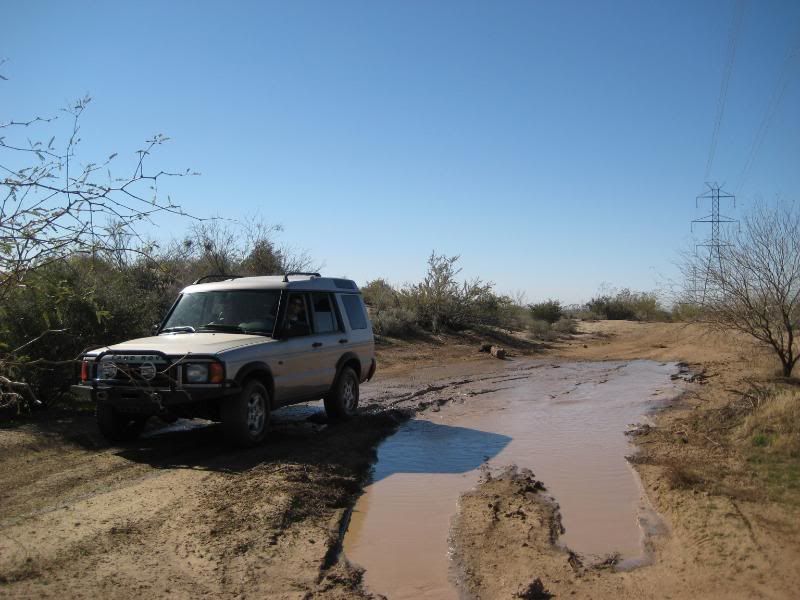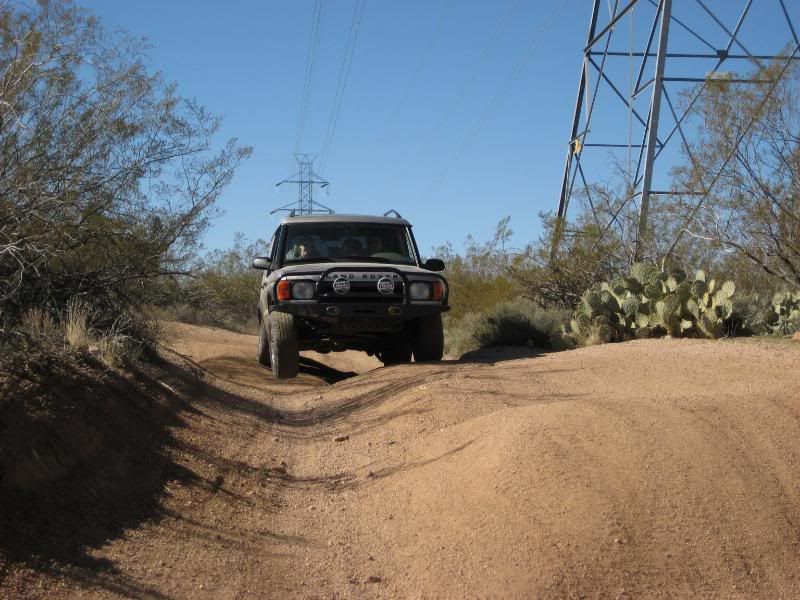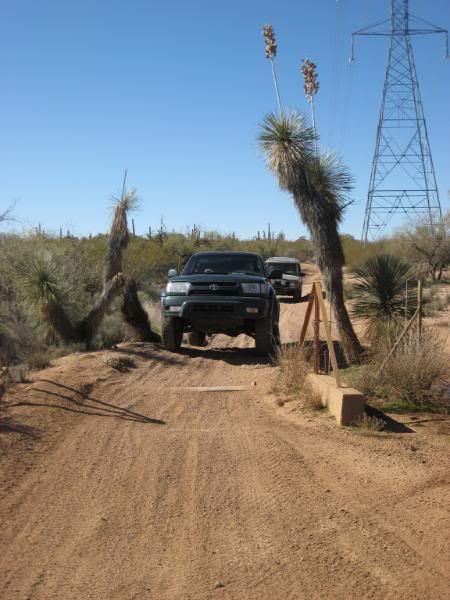 Lots of dirt bikes on this trail. It is riding season and a saturday after all!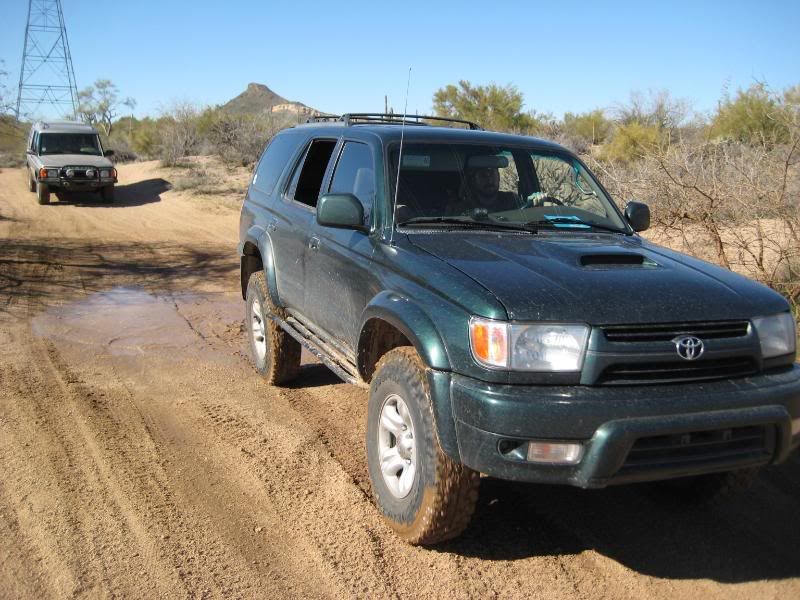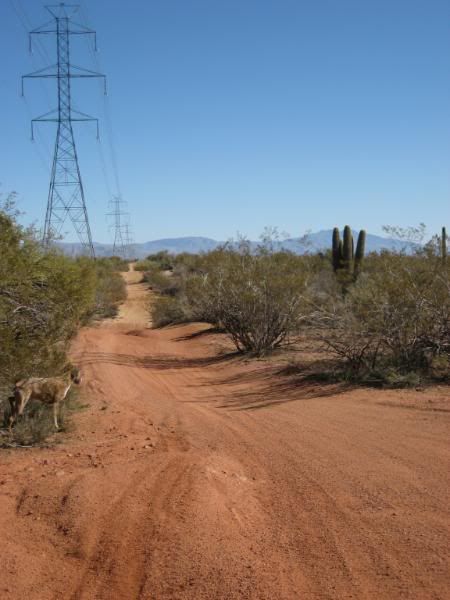 All I could think the whole day is how bad I wanted a dog!
Our friend Krya will do anything for a good shot!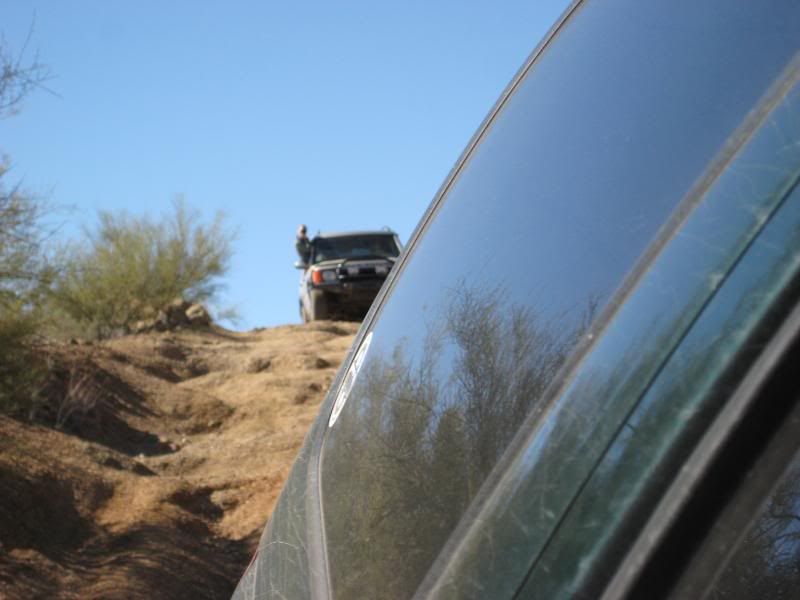 So we are headed down a part of the trail that has some fun bumps in it. Good for posing on. After I headed down I looked back to take a couple of pics of Brandt.
This picture says it all. DOH!! I think the dog is even saying it!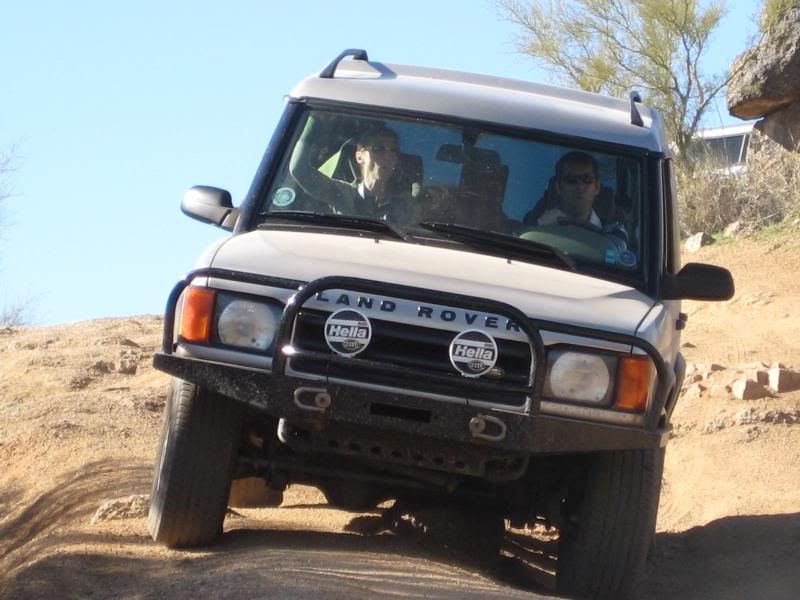 The rock decided to make sweet love to a crossmember. It actually jacked the truck up a few inches. After a quick reverse it let go and he proceeded with ease. Meet, the rock: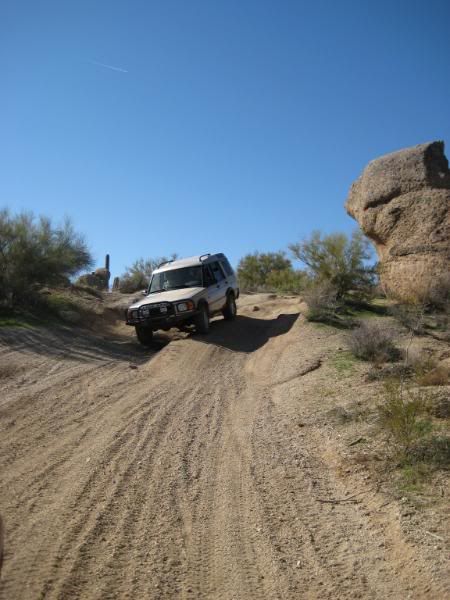 Once you hit 136 street you continue into the Great Western Trail. It eventually hits Bartlett road. At the road are some rhino/atv hills. I had to try it out...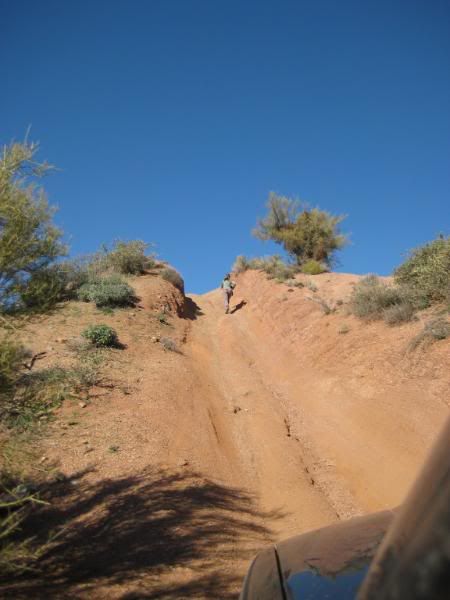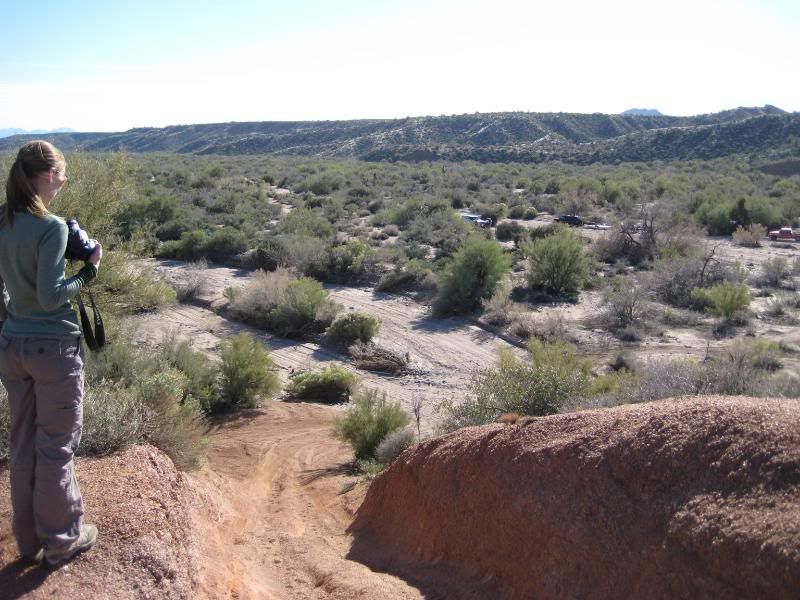 Made it up and over so down the other side we went. It was so much fun I had to turn around and go back the other direction!!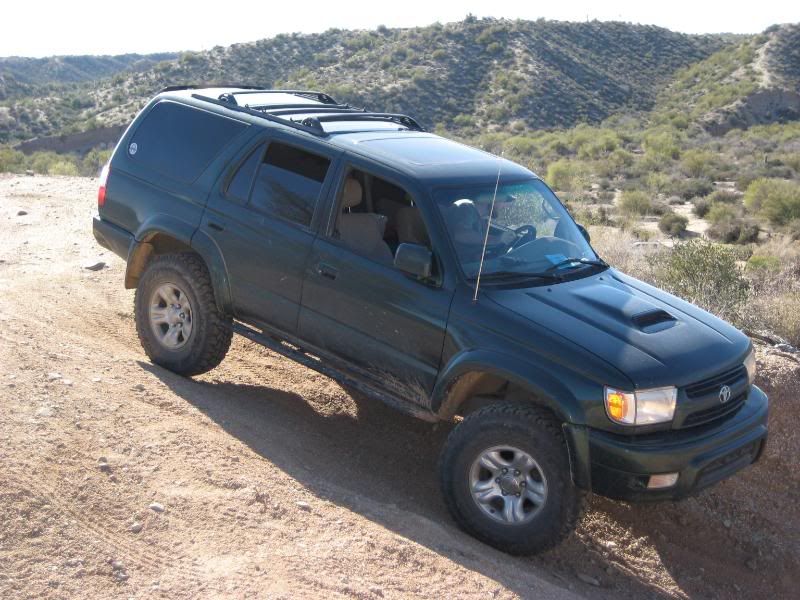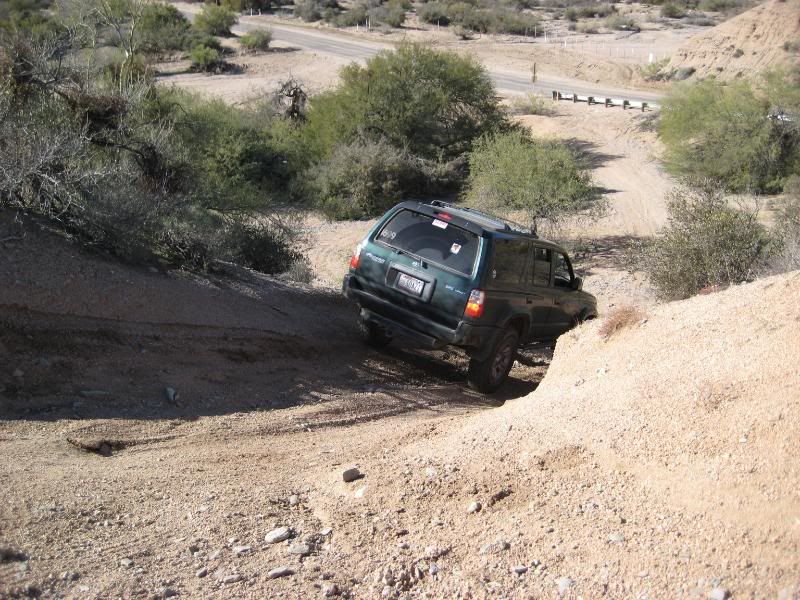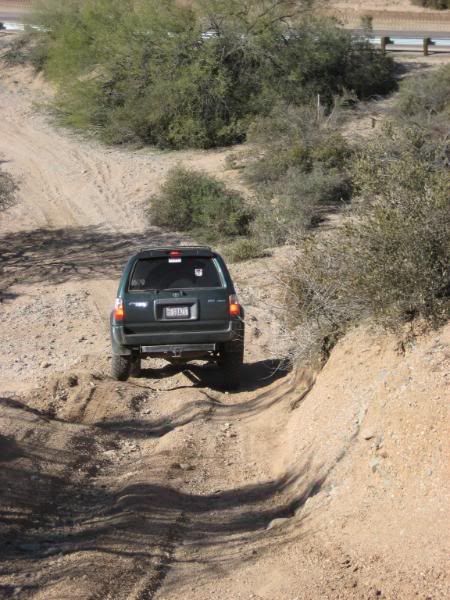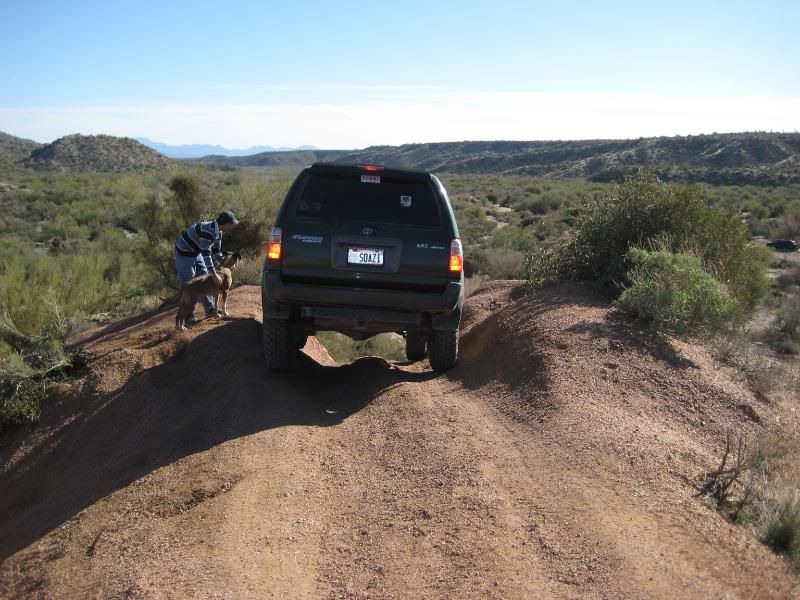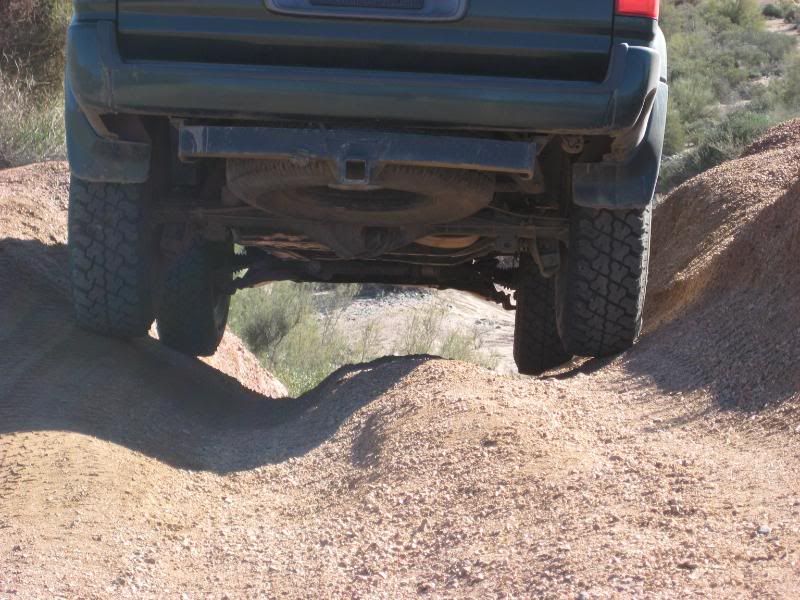 notice the laughing on the way down. I think my personal photog may have almost fell.