When I woke up... I felt GREAT. So great that when El Vota called and said he was headed up to Four Peaks to see if the storm had brought snow I said SURE.
I took my cold medicine and a supply for the day and we met up on the bee-line highway.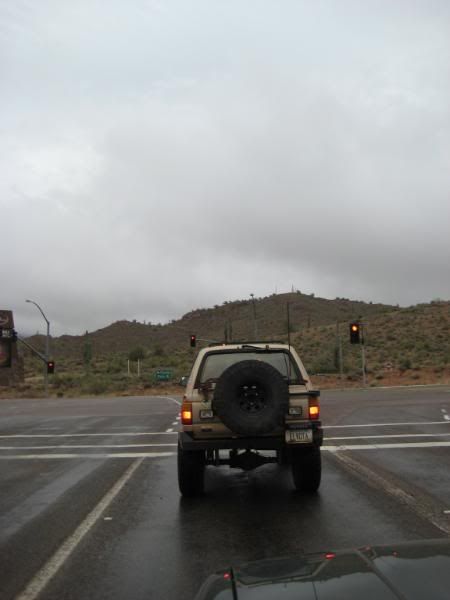 Just a couple miles from the highway we came across a burnt out shot up wreck of a car. This is sad to see. I think about the idiot that stole it, the idiot that torched it, the idiots that put a thousand rounds into it, and the poor owner of the vehicle. Usually the vintage is mid seventies. This was different. From a distance I was sure that my mind was playing tricks. It can't be. That vehicles only been out since 07...
But it was...
An FJ Cruiser... Burnt and shot. Everything was there. The molten puddle that was once a rim. The steel belts from the tires. The motor and drivetrain. The factory toyota sliders and TRD exhaust. What was the story behind this... I can only imagine. I'm sure it involved some sad people, some idiots and probably some "bud light." Thats just a joke because I drink anything.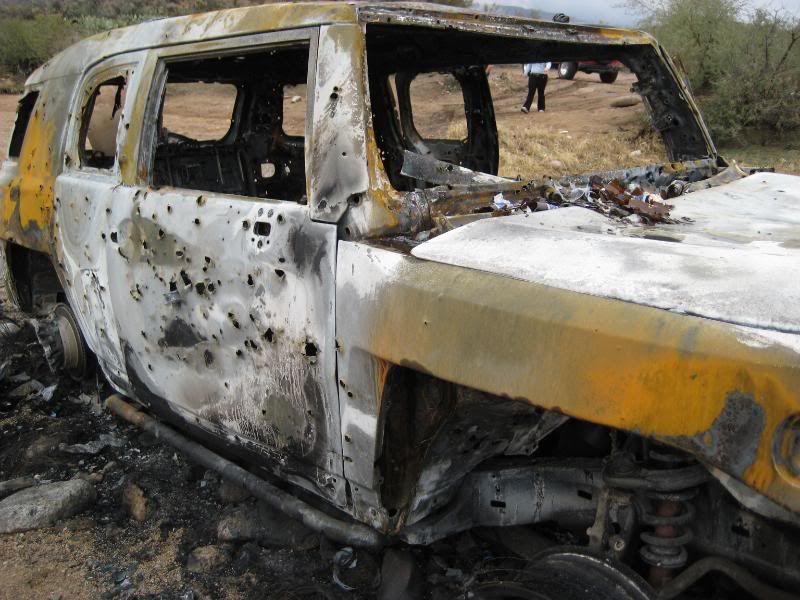 It really is kinda sad. All of that great engineering in such shambles.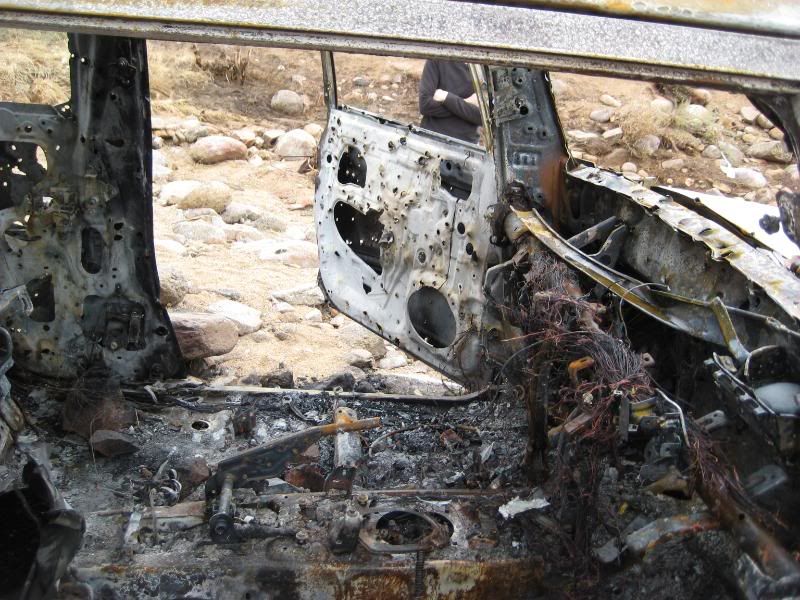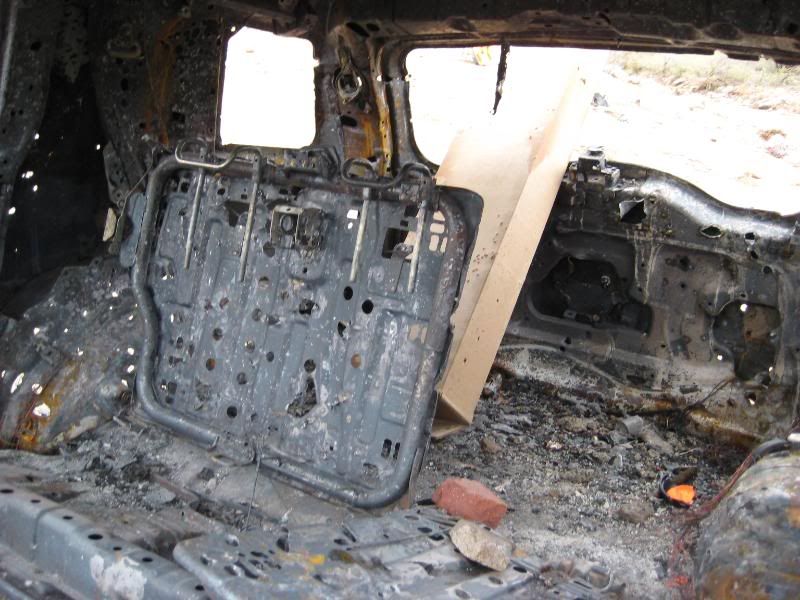 Molten rim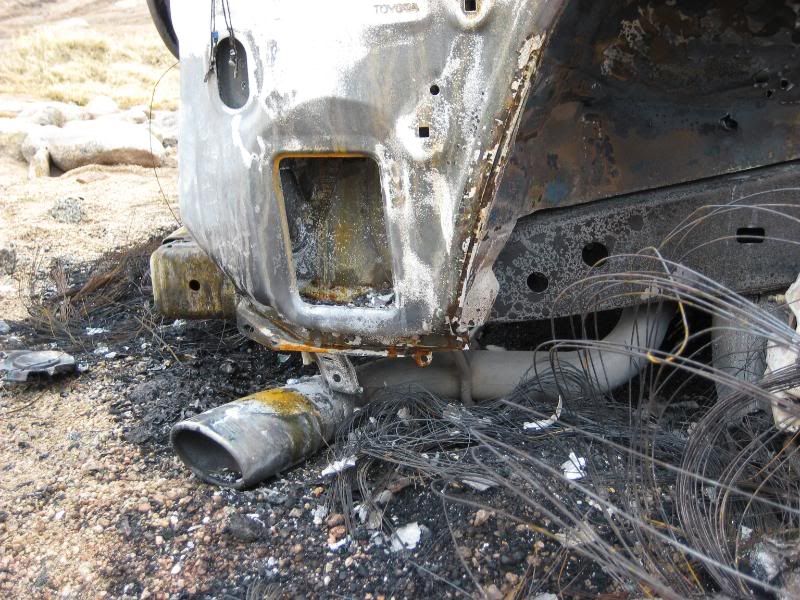 Yikes, that was weird. Lets not let it ruin our trip. I did spread the word of tread lightly on this trip. :)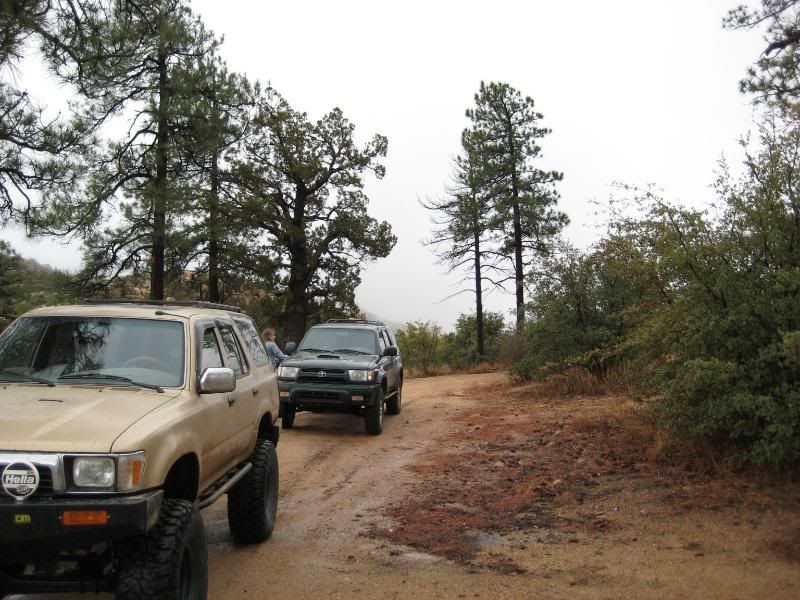 It was cold. This ice was thick!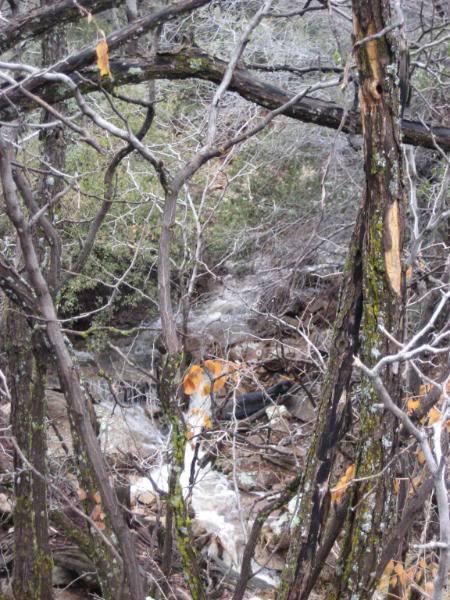 A good looking mine. There are so many all over this state.
SNOW! Unforetunately, there is no new snow today despite the large storm.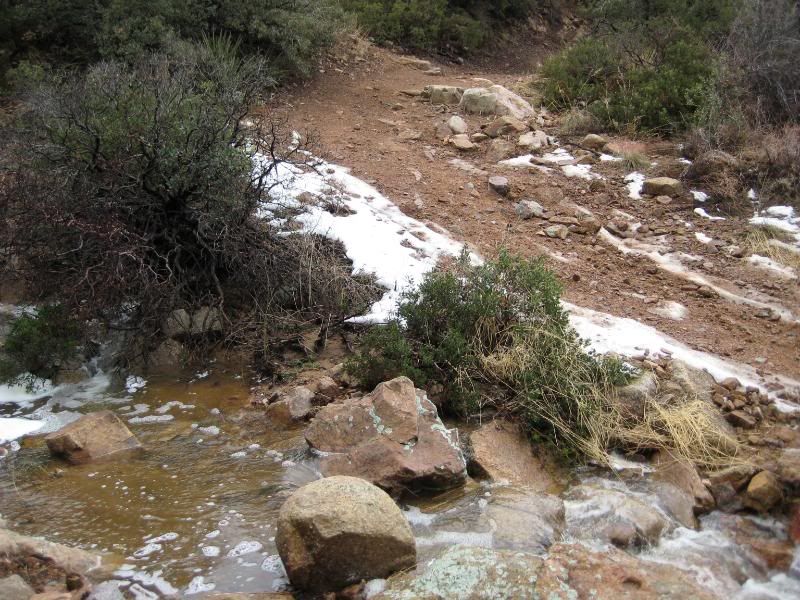 The trail actually got pretty rough. The wash-outs were massive. If you didn't straddle them correctly it would mean some serious body damage. Whats that... Oh yes. How can I say that and it be MORE than just a subjective description...
What do you see in this pic:
Look closer...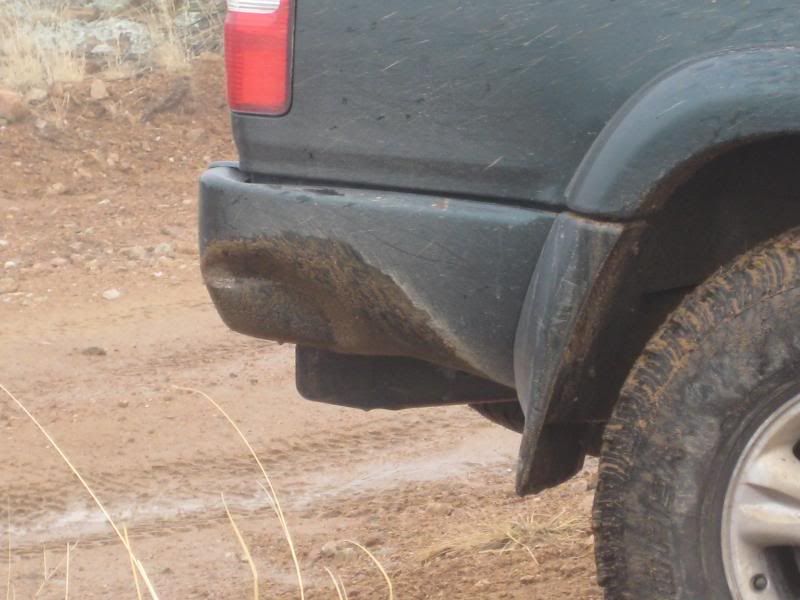 A well camouflaged trail snake jumped up and bit my rear bumper on the passenger side.
I was focusing on the up hill line and keeping traction. I waited for the rocking to the passenger side I expected. I did not, however, expect the noise I heard. I promptly ignored it since it had already happened and hoped it was only undercarriage, but even then I knew I was lying to myself.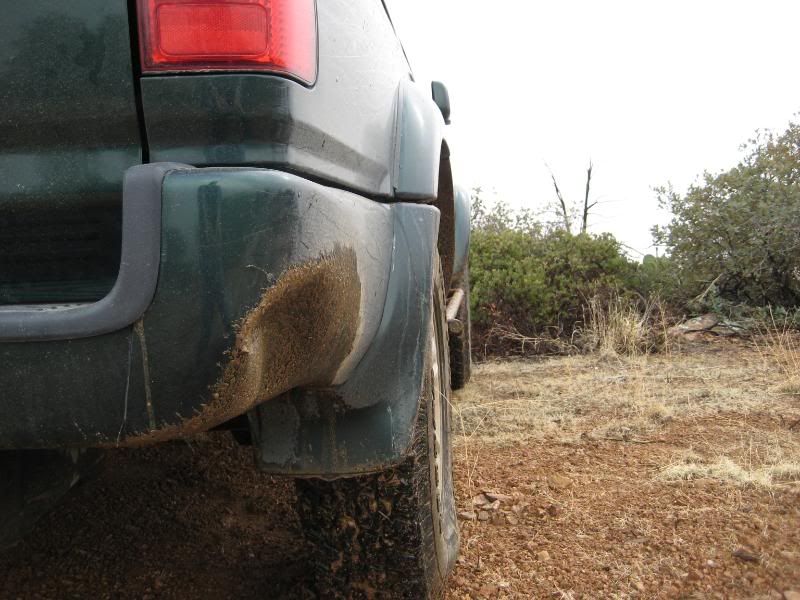 What can I say... I forsee a long weekened in my future... Grinding, measuring and bending... Oh well. There goes my status in Scottsdale.
On the better side of things we were up in the clouds.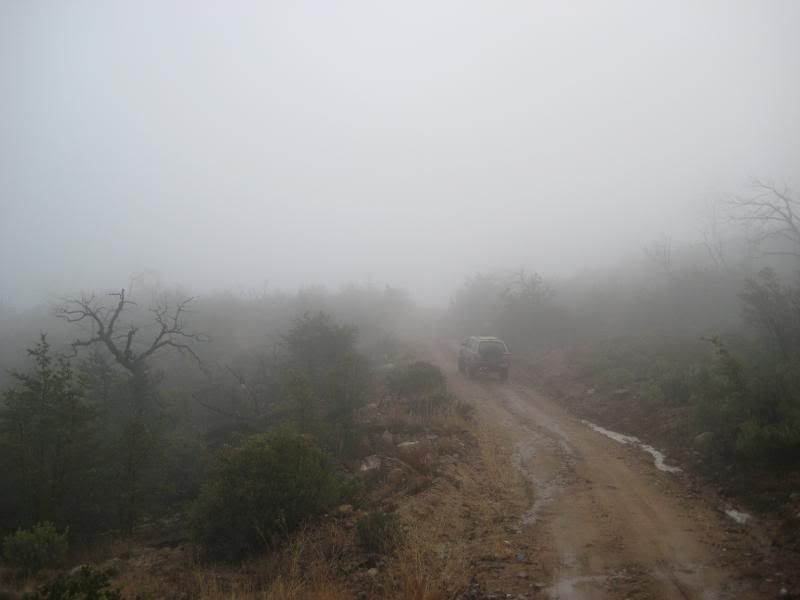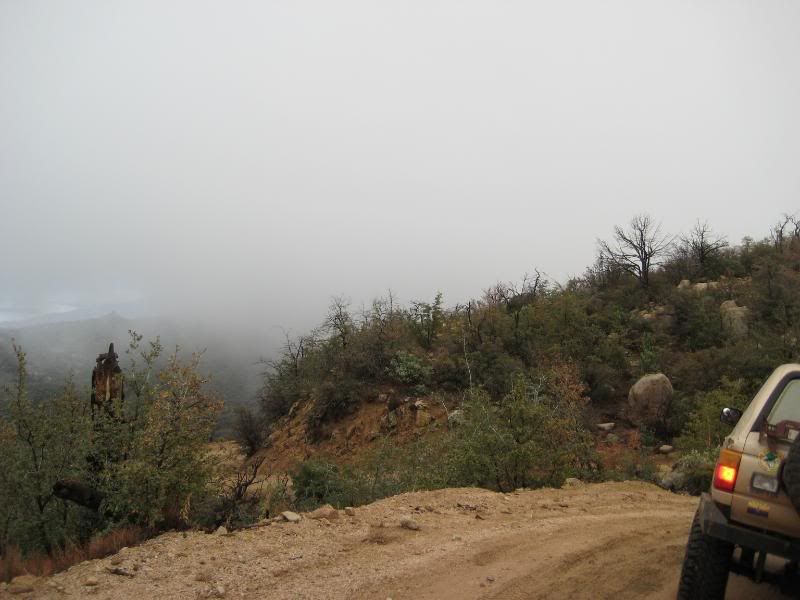 Lake Roosevelt in the distance.
The cul-de-sac round about!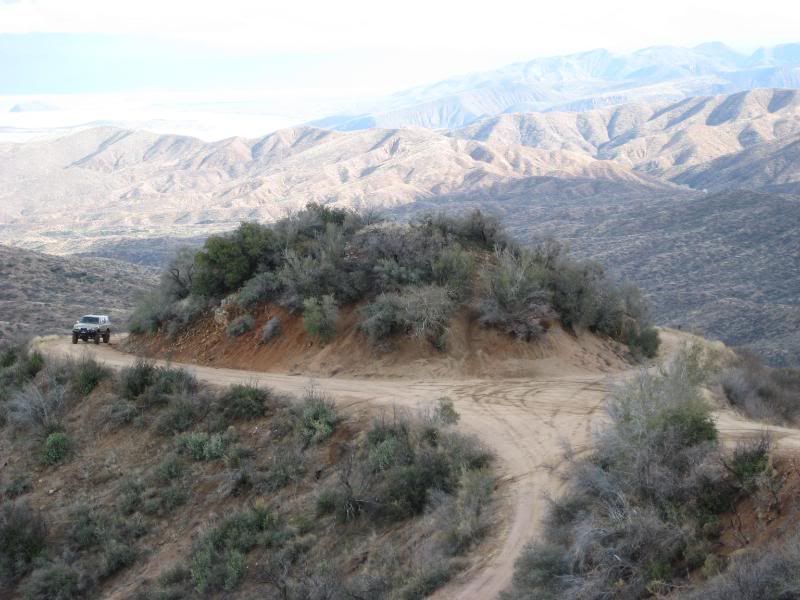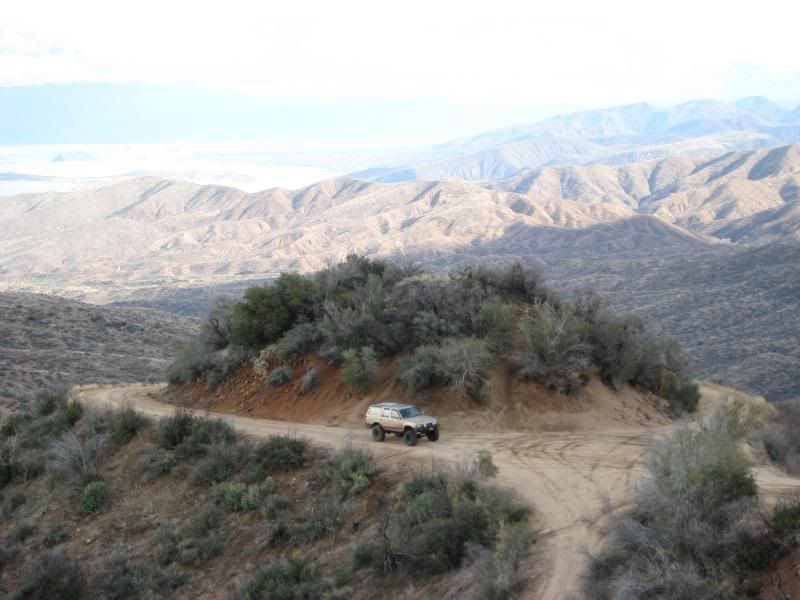 No snow this trip, but a great chance to get out and see some nature. The dent could have been avoided with just a little bit more patience and line choice. The trail wasn't THAT hard.
Once again I'm tired and can feel and HEAR myself weezing. Back to bed I go and off into the mist.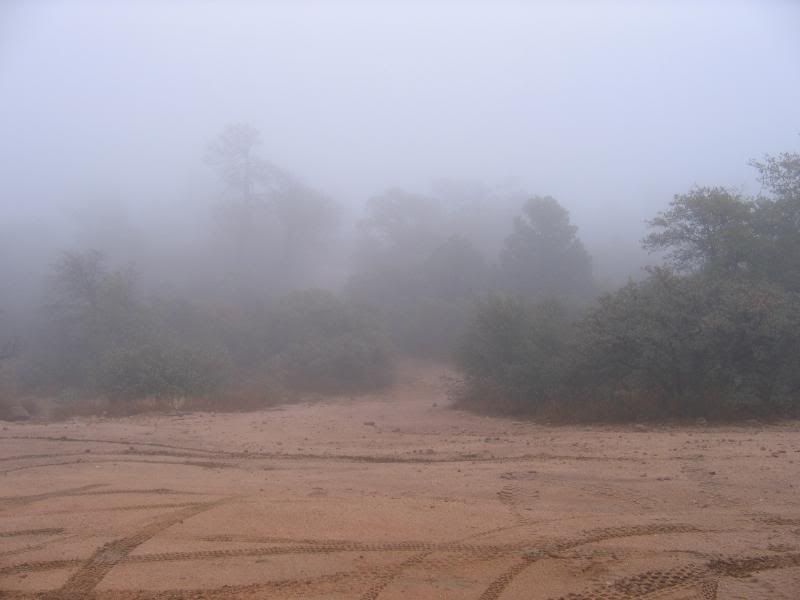 Over and out,
The hairy gorilla