Press play and enjoy while you read and browse.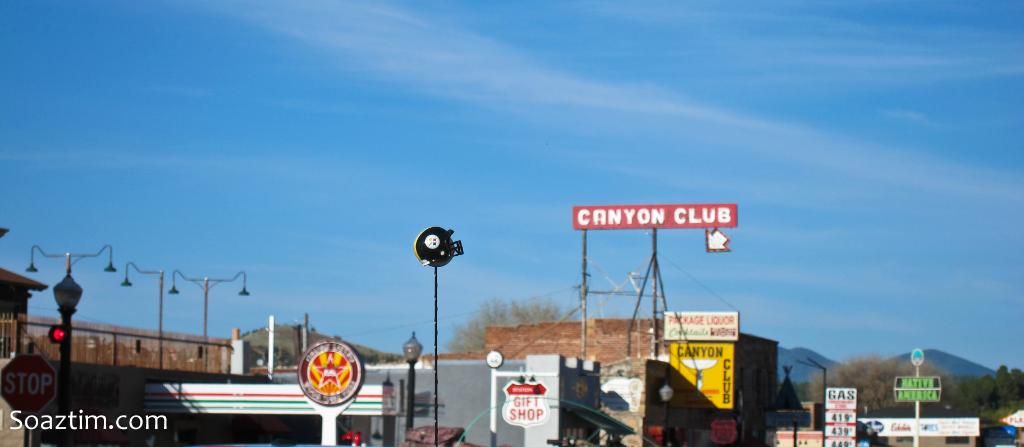 So, a buddy and I have been talking about hitting up the section of Route 66 here in Arizona. I've been on parts of it, but there is a long section I've never seen. It also happens to be the longest continuous stretch of Route 66 left in the country.
We decided to take the long way to it by heading from Phoenix, to Payson, Strawberry, Flagstaff and on to Williams on day one.
Along the way I've always wanted to stop and check out this spot. If you want an obscure bike or even bicycle, I think he's got it.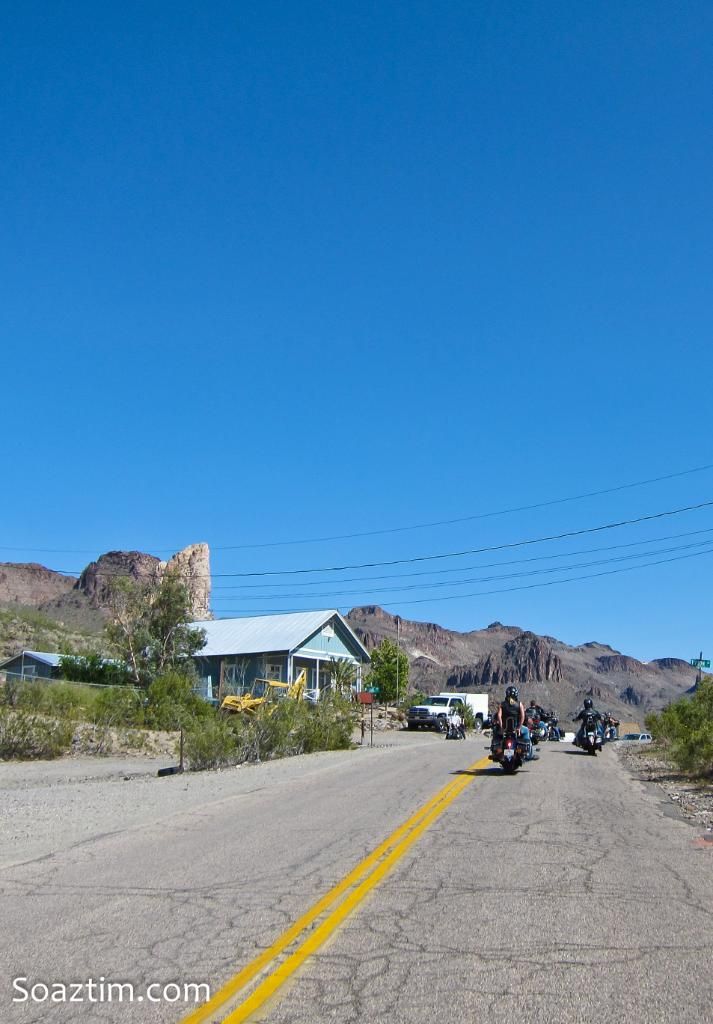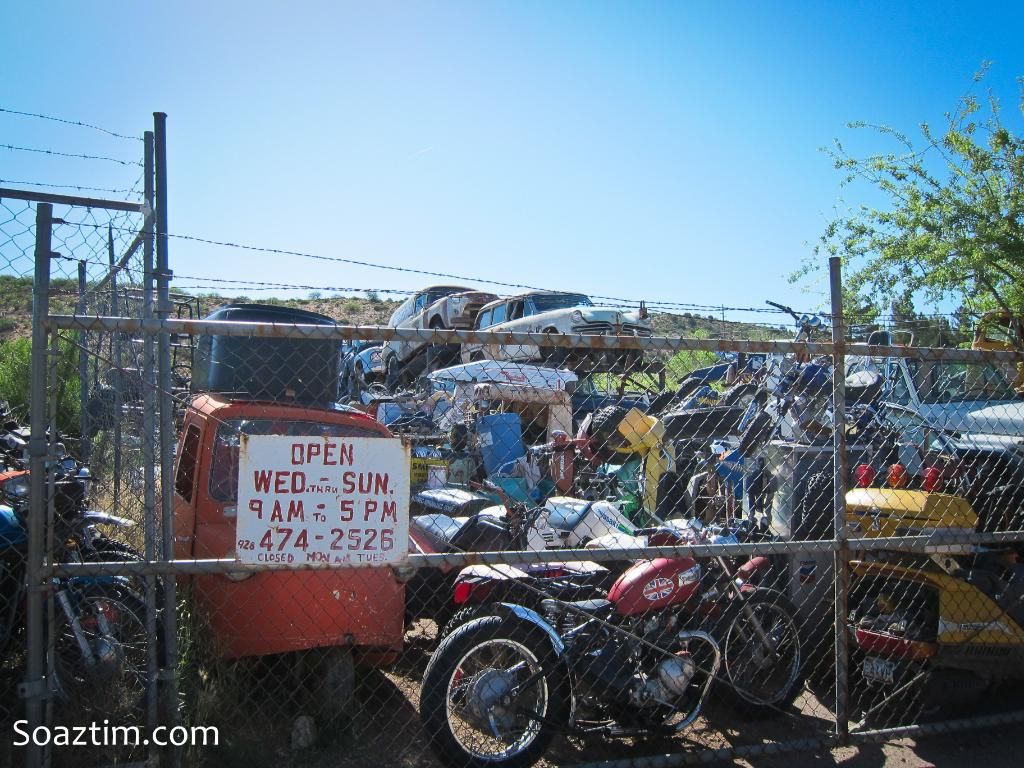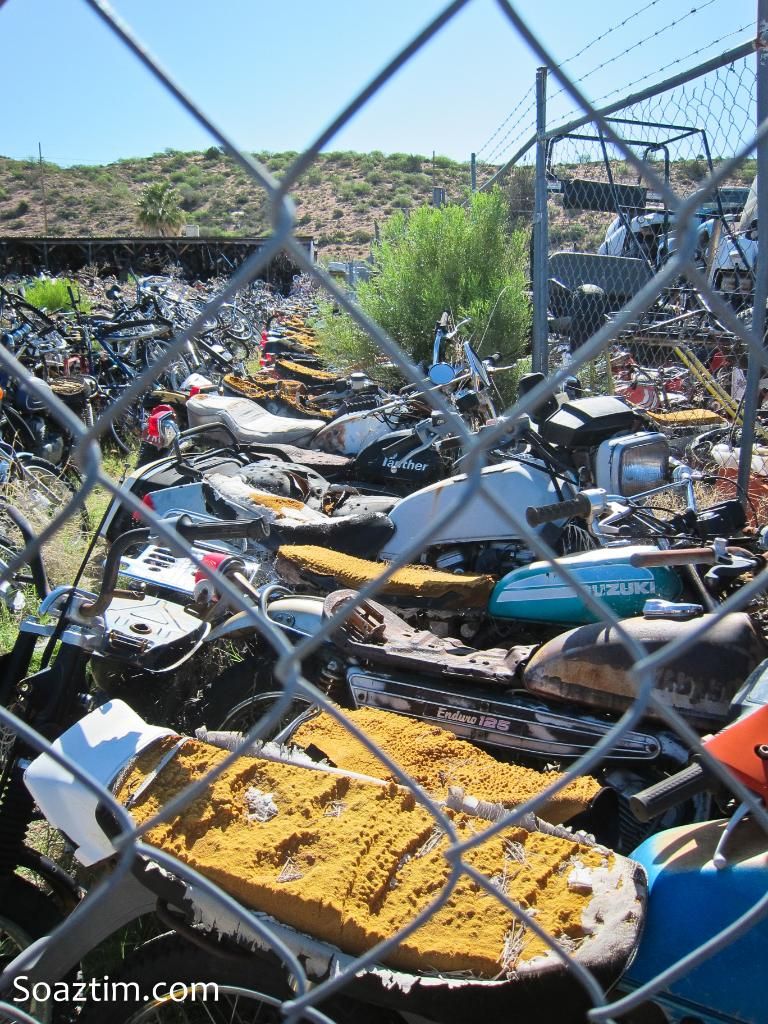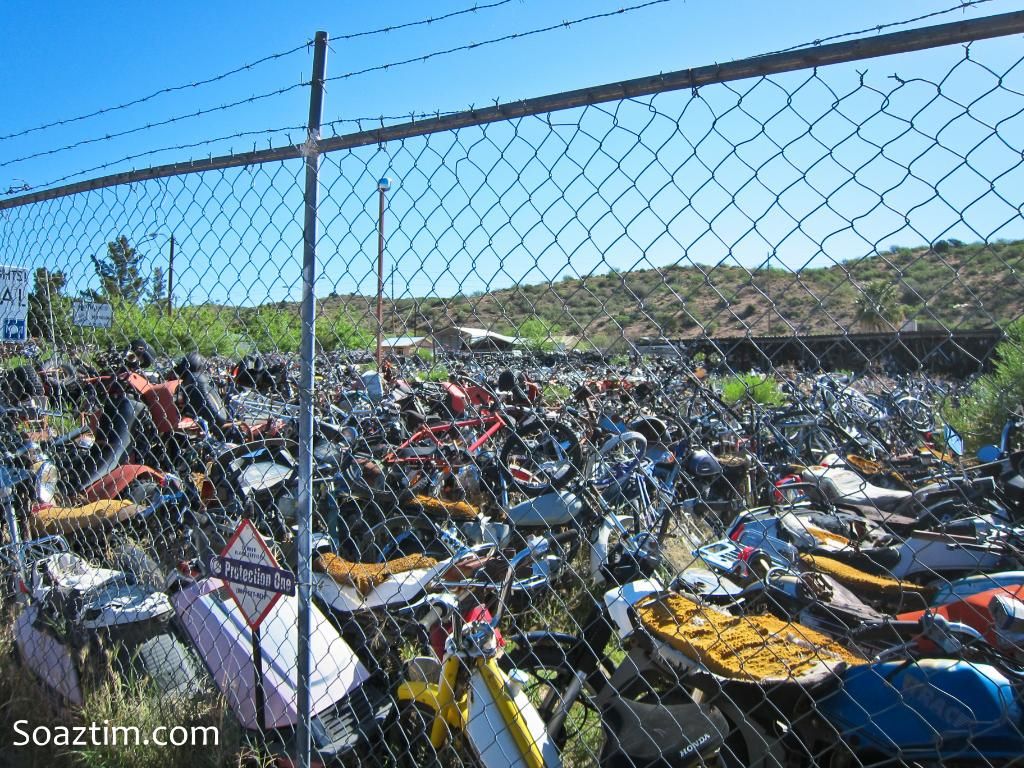 While we were there the owner was just opening up and pulled out this nice little hard tail Triumph. Great looking bike.
Mmmm, breakfast burritos!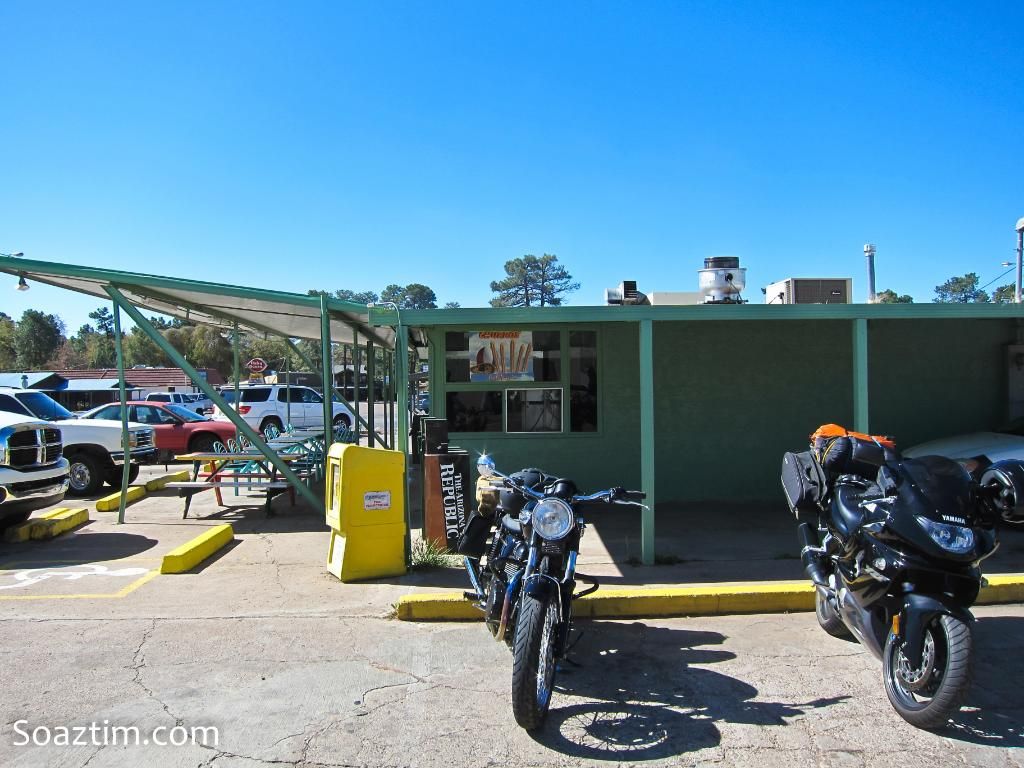 The ride from Payson to Flagstaff on this back road is just amazing.
We hit up the Lumberyard Brewery in Flagstaff. While I lived in Flagstaff this spot really was an old run down lumberyard. Now it's got great food and killer beer. Sounds good to me. I thought we might just stay here for the night.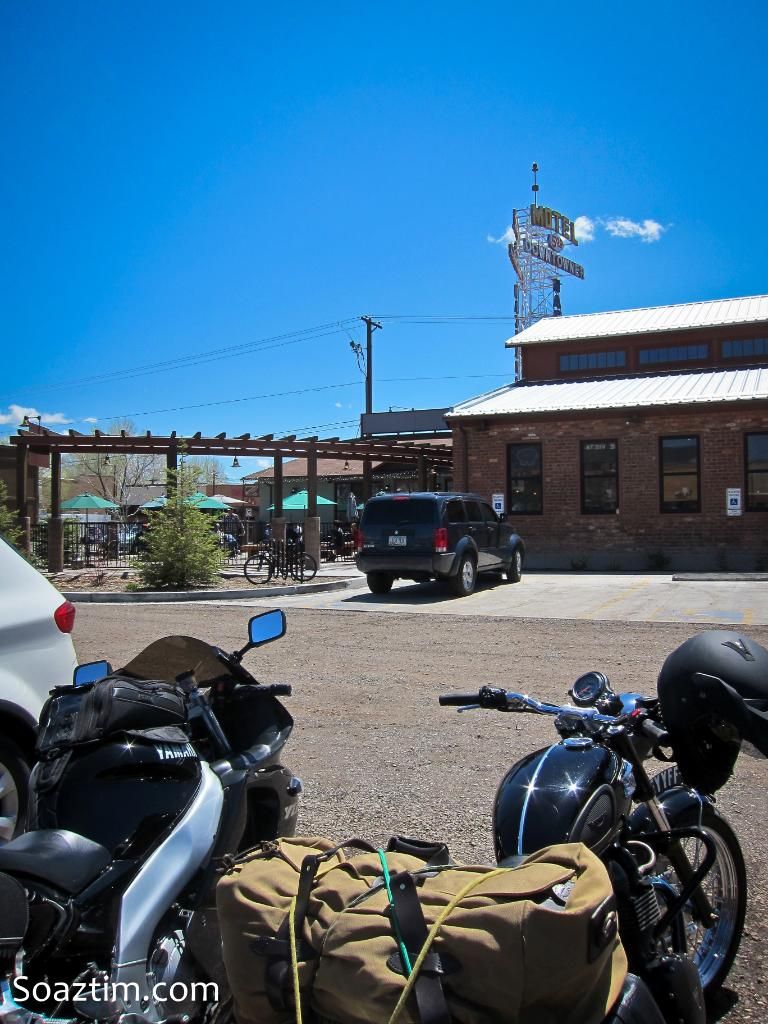 We decided to avoid the super slab of the I-40 and take the back road towards the Grand Canyon on the way to Williams. This road was great too.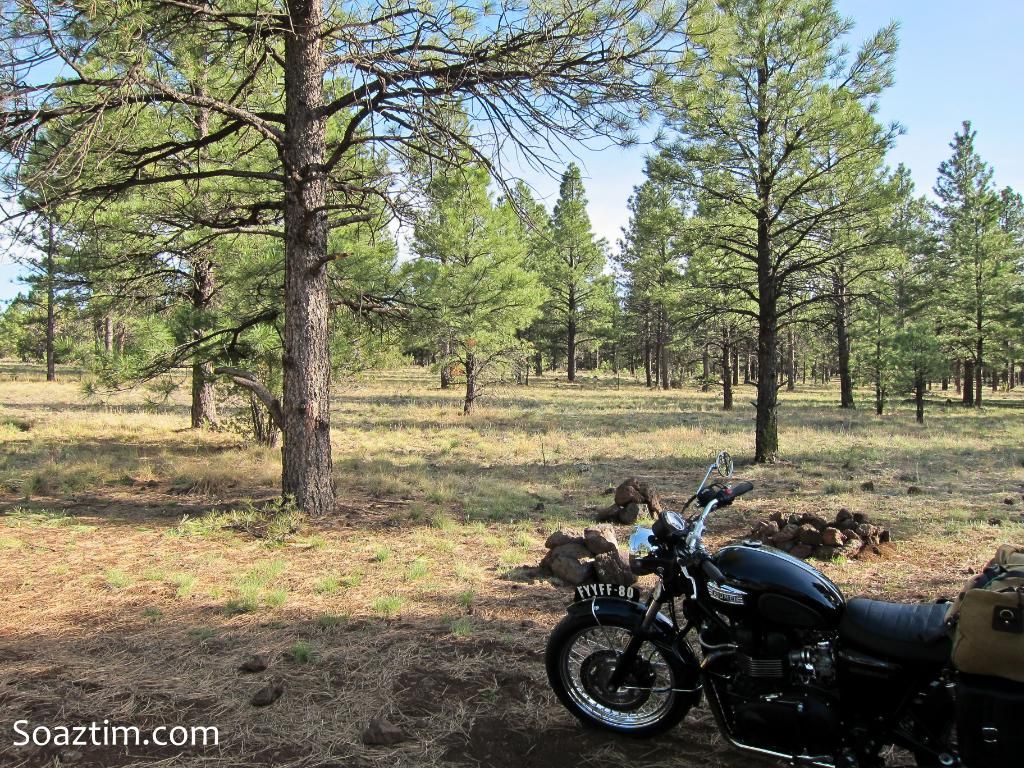 Williams is a really historic town. Sure, it's a mix of kitsch and real history, but if you look hard enough you can find the old places that have barely changed in over 100 years.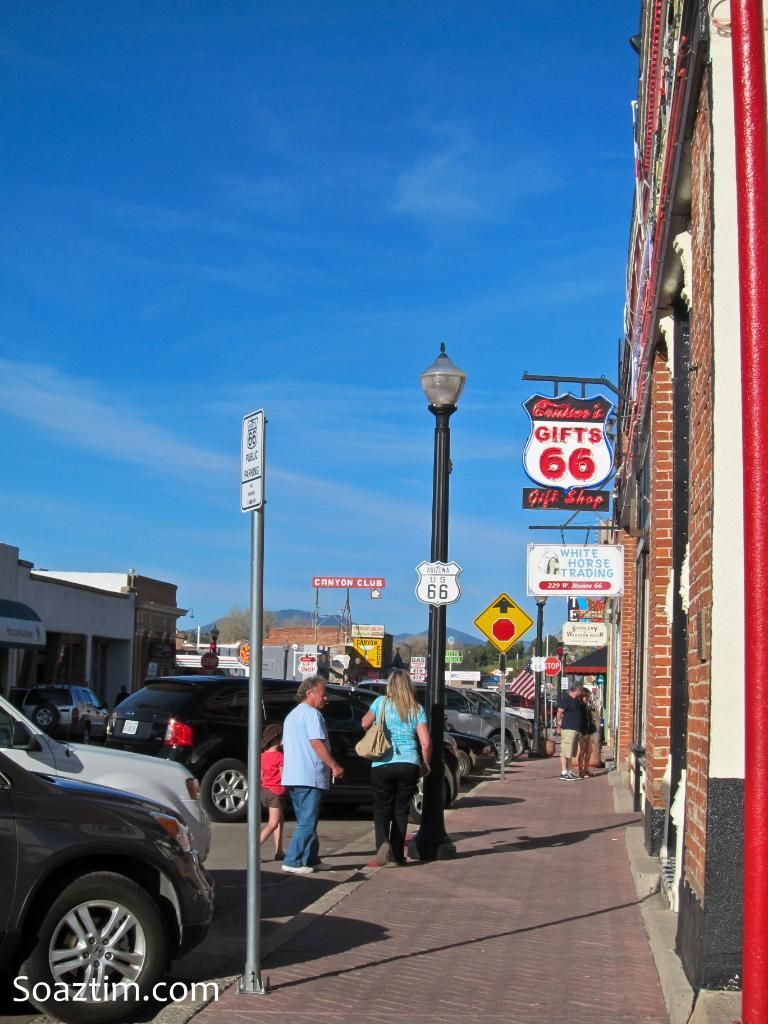 There are a couple of old fueling stations that have been turned into 50's museums by their owners.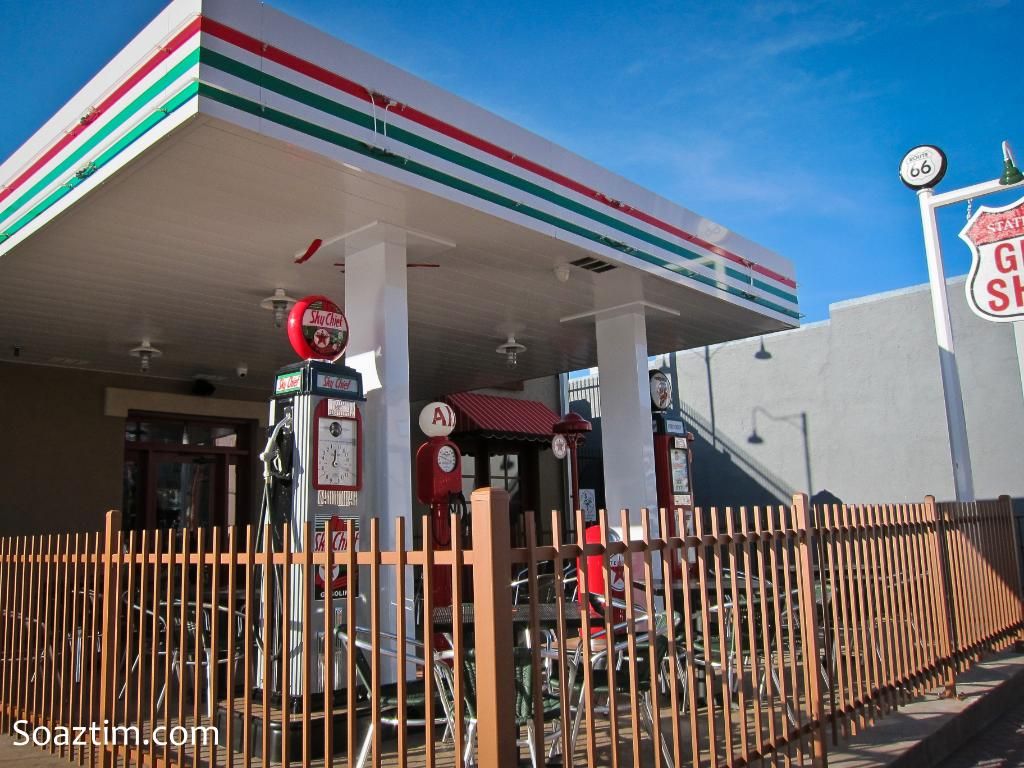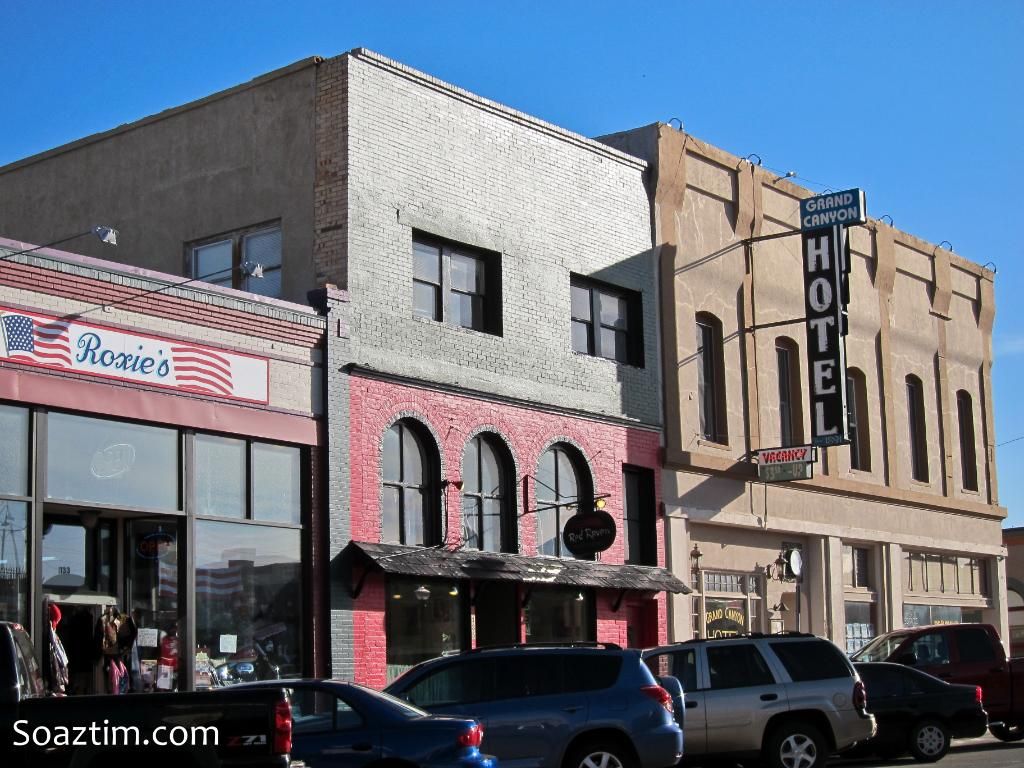 We looked around town for a place that might not have too many tourists. I think we found it.
Yep. All locals.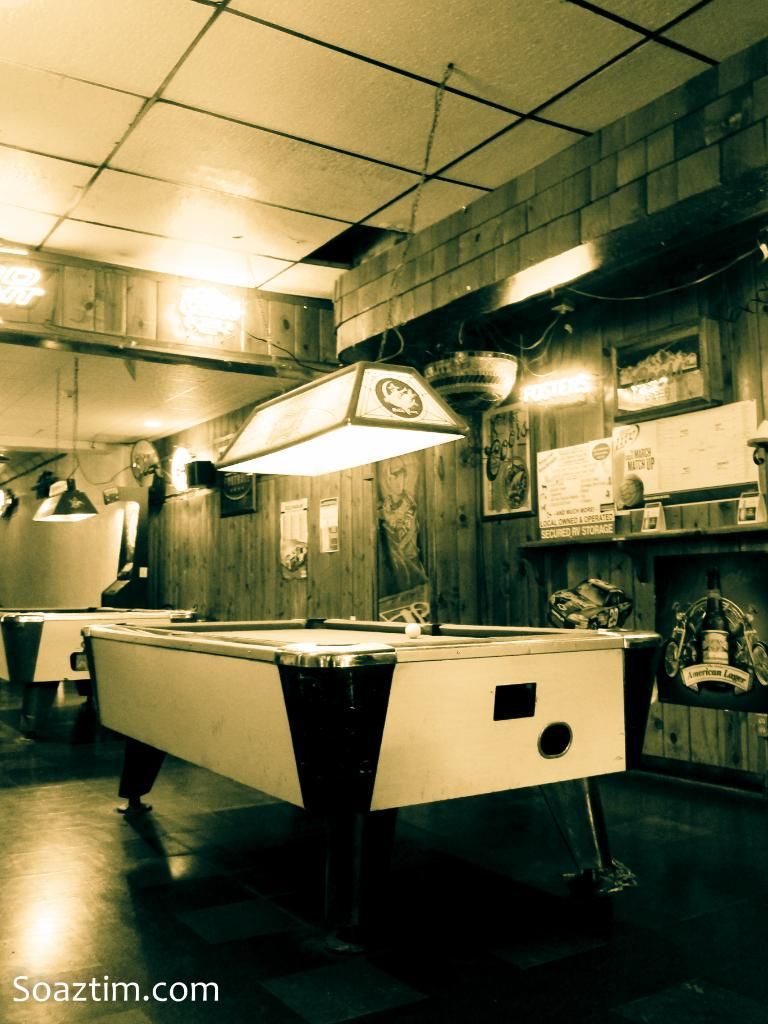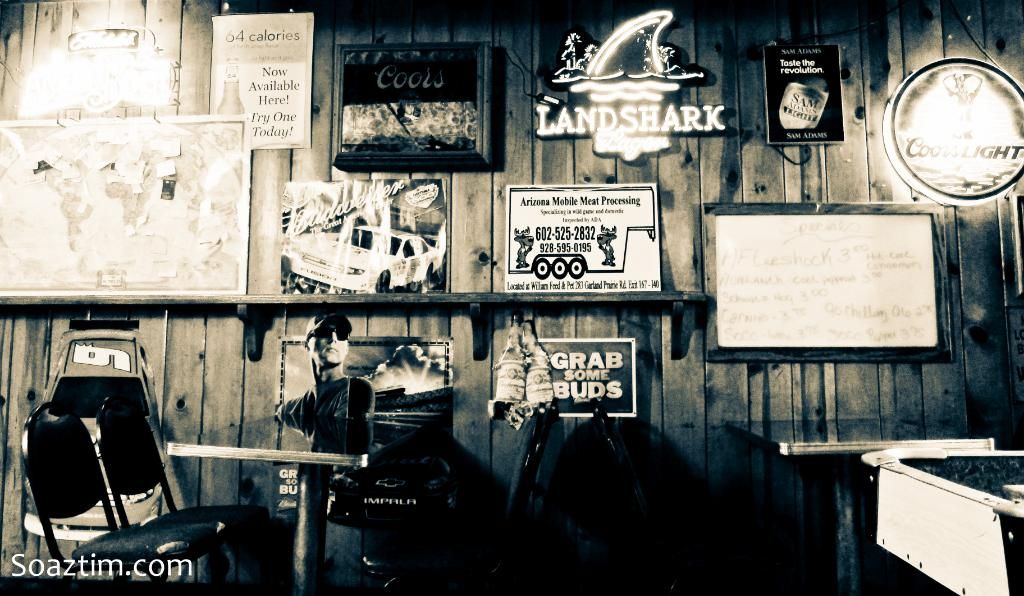 This place was a trip. Besides becoming instant friends with everyone in the bar, the drinks were strong and cheap. There was even a trap door behind the bar that led down to the old tunnels that were used when the railroad was built. The chinese laborers were forced to stay underground when they weren't working so these tunnels were home to thousands of people. They were also Opium dens. Some have caved in, but others lead to the train tracks or to other bars in town. Plus, this place has Jackie. Jackie was a cussing like a sailor and telling us all the best places in town. Every place she told us about she'd follow up with "Tell them that ol Jackie sent ya!!!" Here she is taking a break from work to sing a Karaoke song.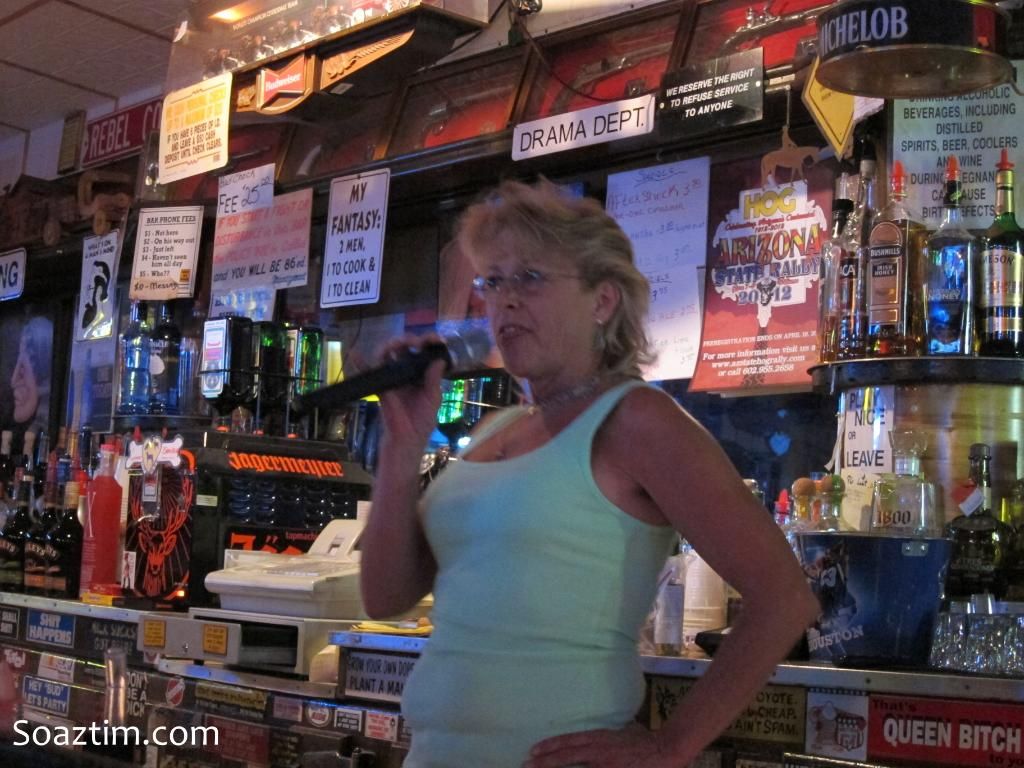 We went to go and find a hotel/motel. We decided that the cheapo old place across the street would work and best of all it was right by down town. "Hello, Jackie told us to come by here." "OH!!! Jackie!! I always give her a deal! How about $49?" Okey dokey. We were in.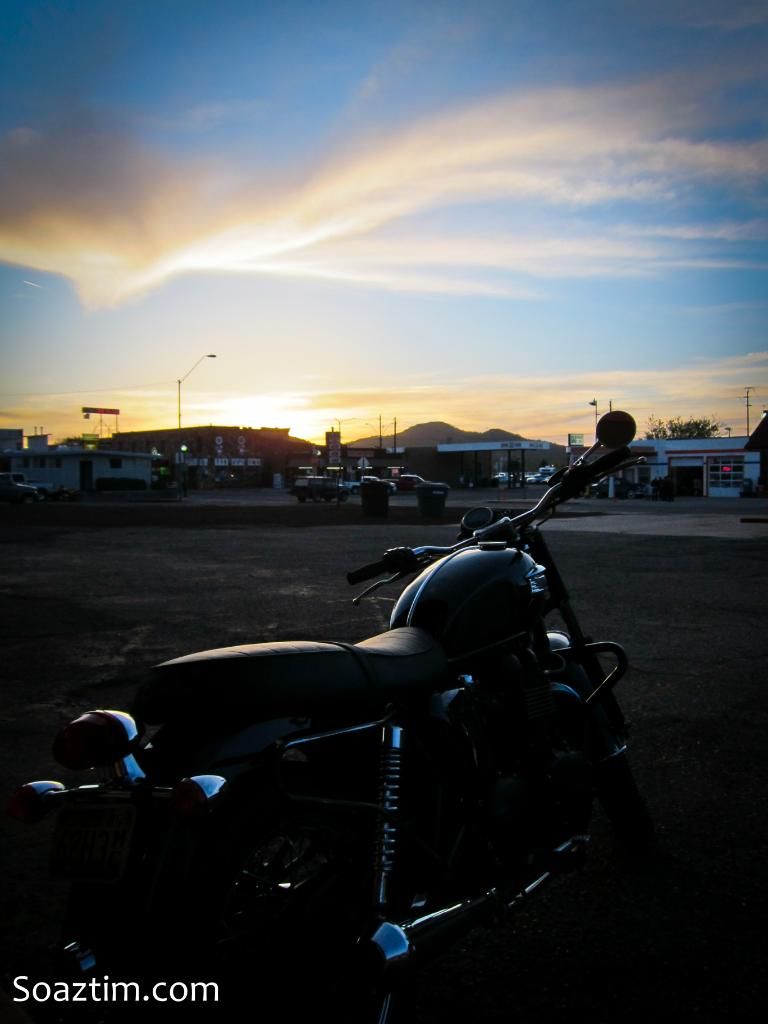 We hung out for a bit and were glad that we'd wussed out on camping. At this elevation the temps would be down in the 30's that night.
One clean old uncut Bronco.
With all of the neon and absence of tourists Williams is cooler at night.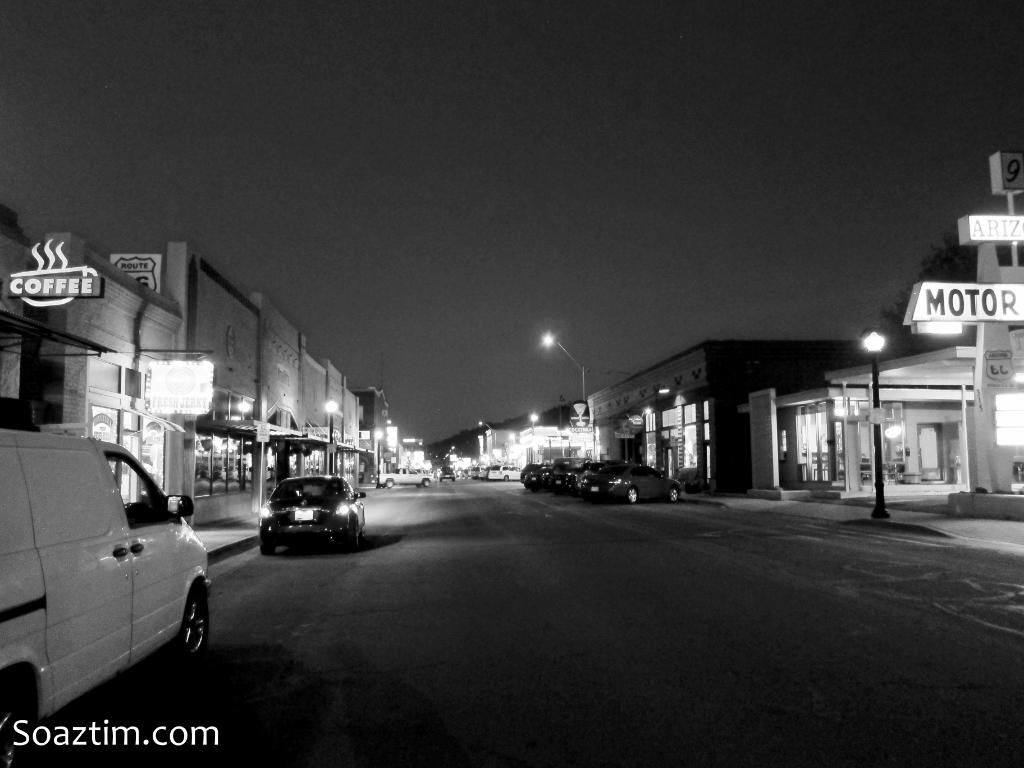 Well, still some tourists around. Haha.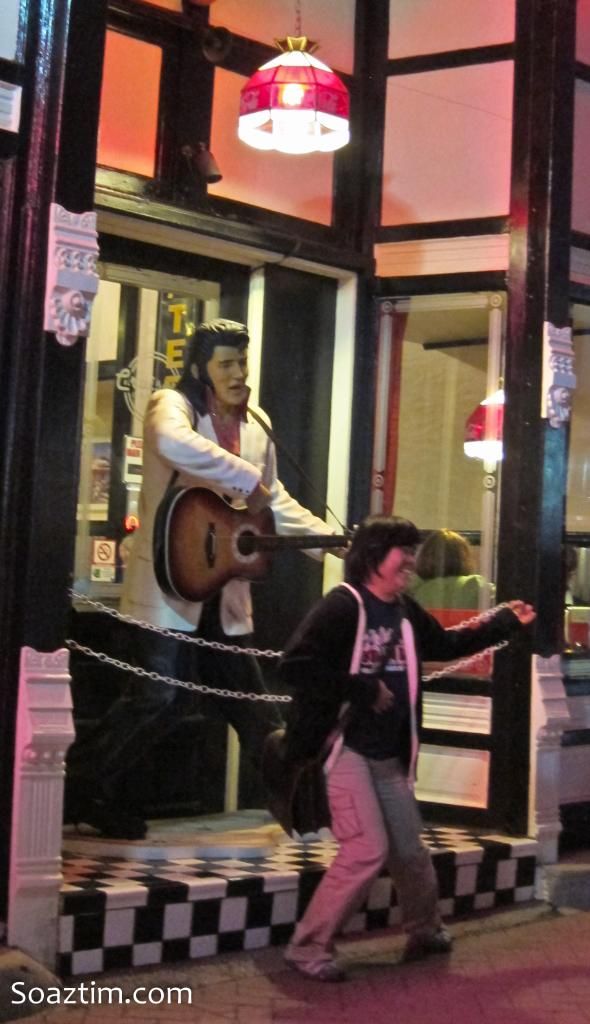 Well, how do you not go here. It was actually really good. I have to admit I was surprised since the interior looked like it hadn't been cleaned or updated since 1960. Seeing each beer I ordered come up on a little dumb waiter from the basement bar below was entertainment enough!!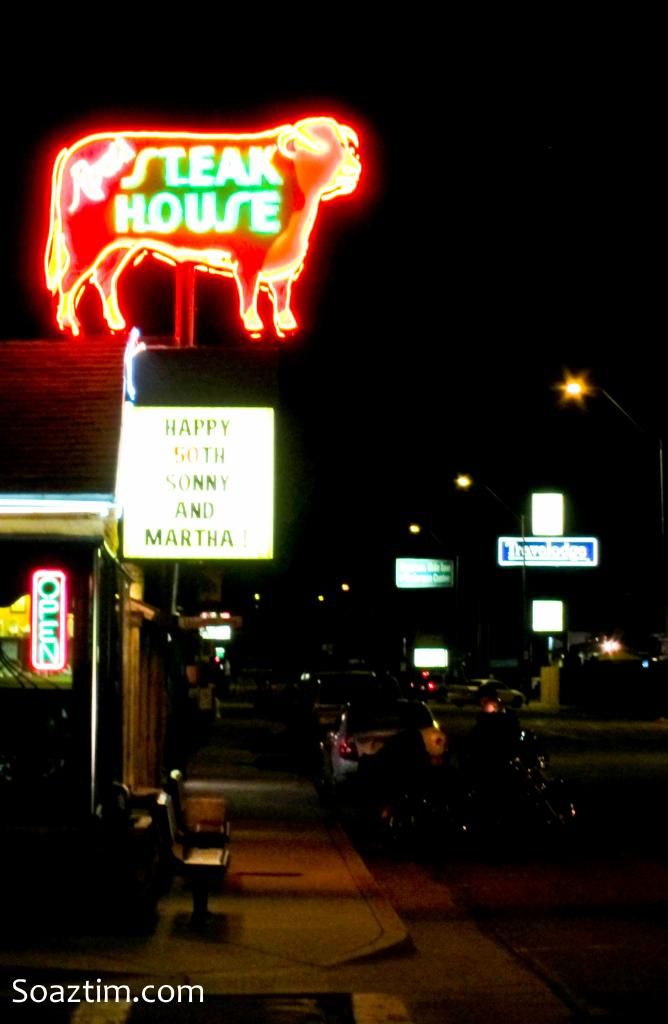 We went back to the Canyon Club to hang out for a bit and soak in the locals. You could tell that every part of the community came here. The cowboys, jeep tour drivers, Grand Canyon Helicopter Pilots, crack heads, cowboys and even a few folks who just ran out of gas in Williams. A few years ago. The next morning... Now we were on Route 66 until Oatman. Let's go!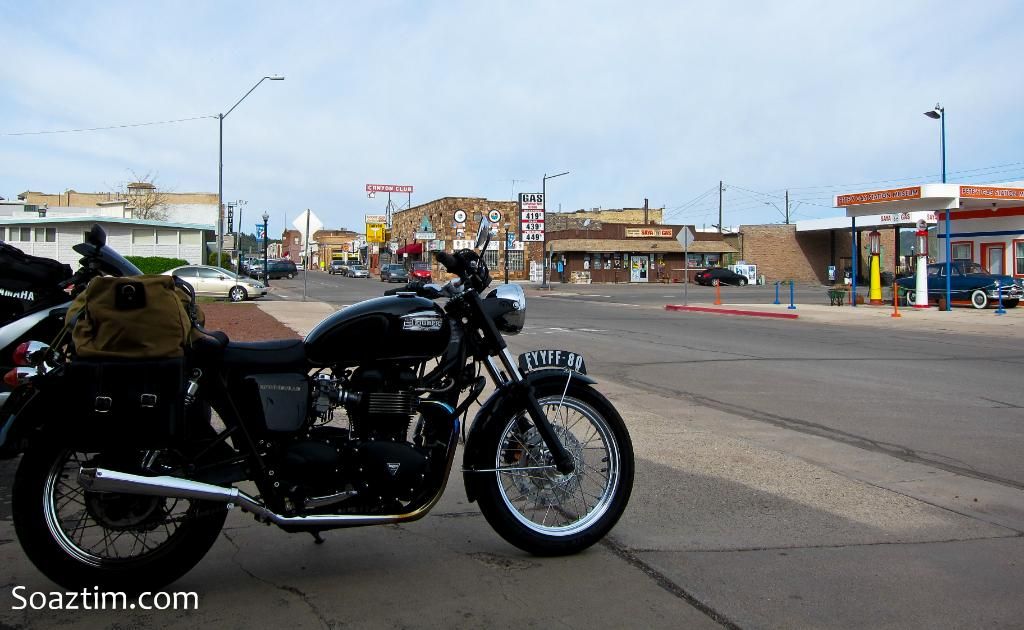 After coffee that is... How can you not go to a place that advertises Coffee, food and bike repair. I dig the awning that is held up by bike frames.
One last stop in Williams. Motorcycle and Skateboard repair... Awesome.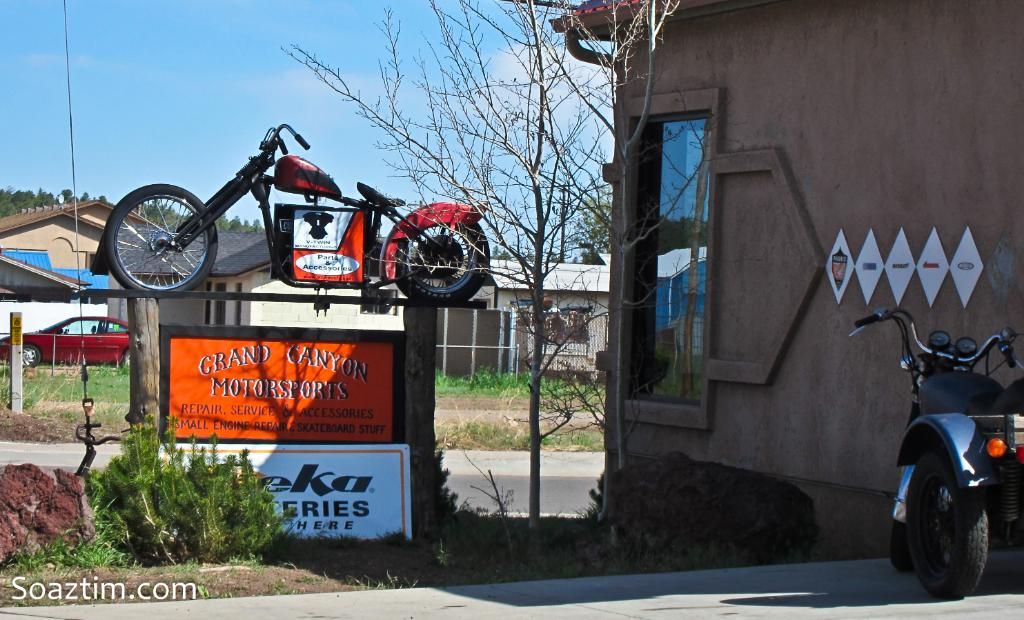 Ash Fork is on a cutoff portion of 66. The Freeway directs you to exit to stay on 66, but you soon realize it's about a half mile of it and you need to move on to Seligman to really get onto 66. You can tell this section see's a lot less tourists.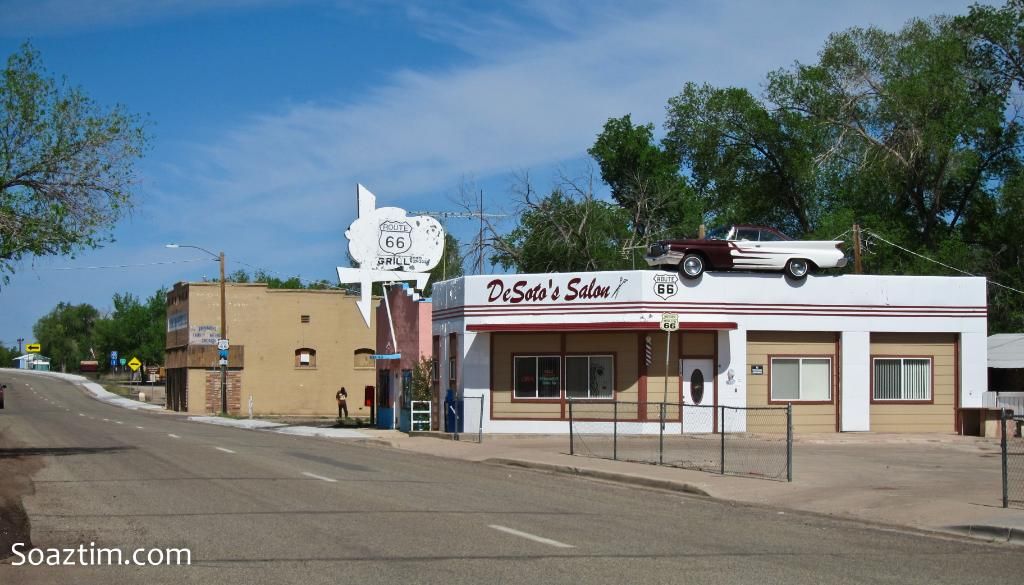 No shortage of hot rods new and old along 66 this time of year.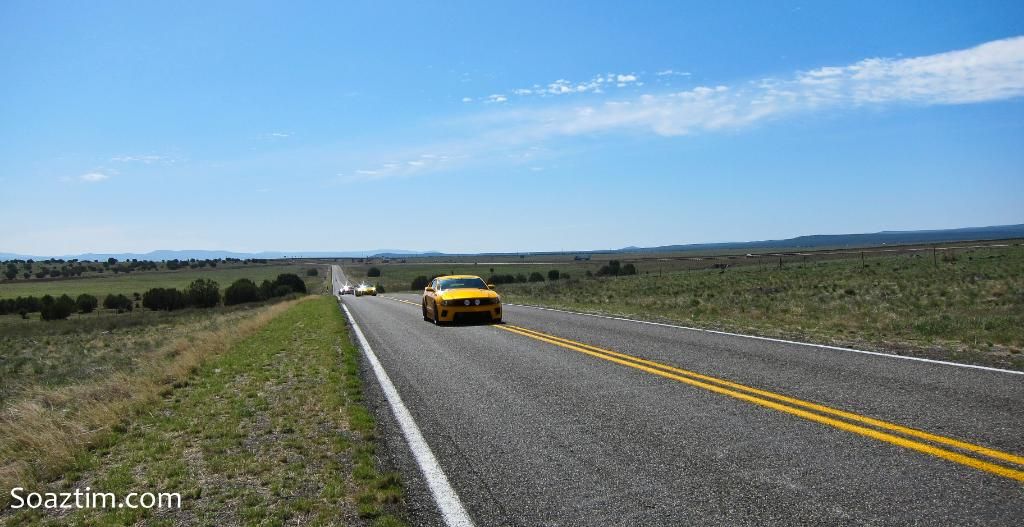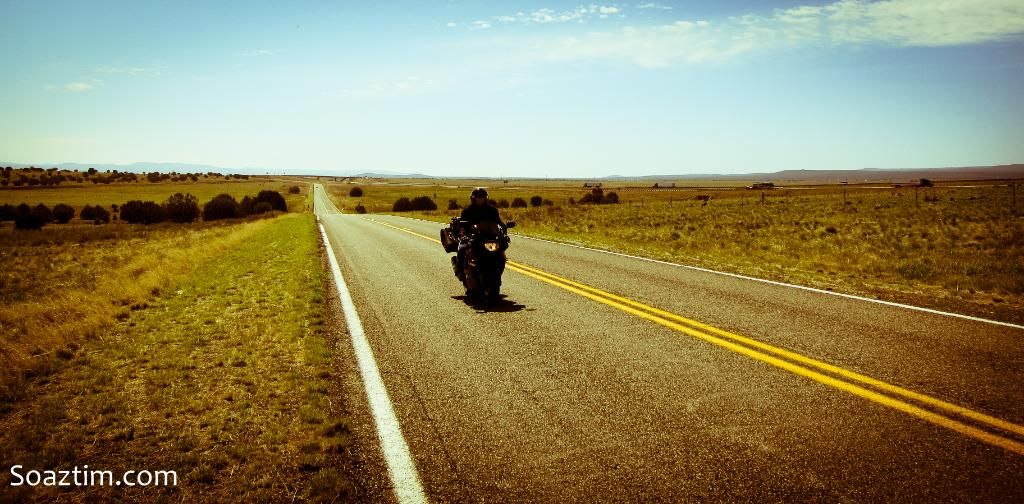 These recreated old Burmashave advertisements were all along 66. They break up the monotony and they work! By the end I was looking for Burmashave on the gas station shelves!!!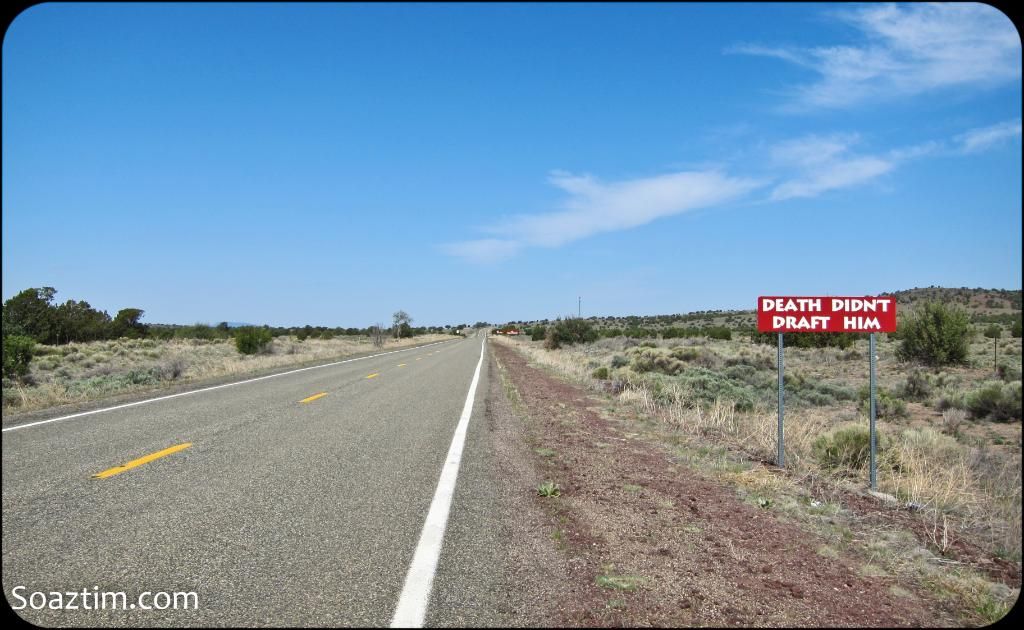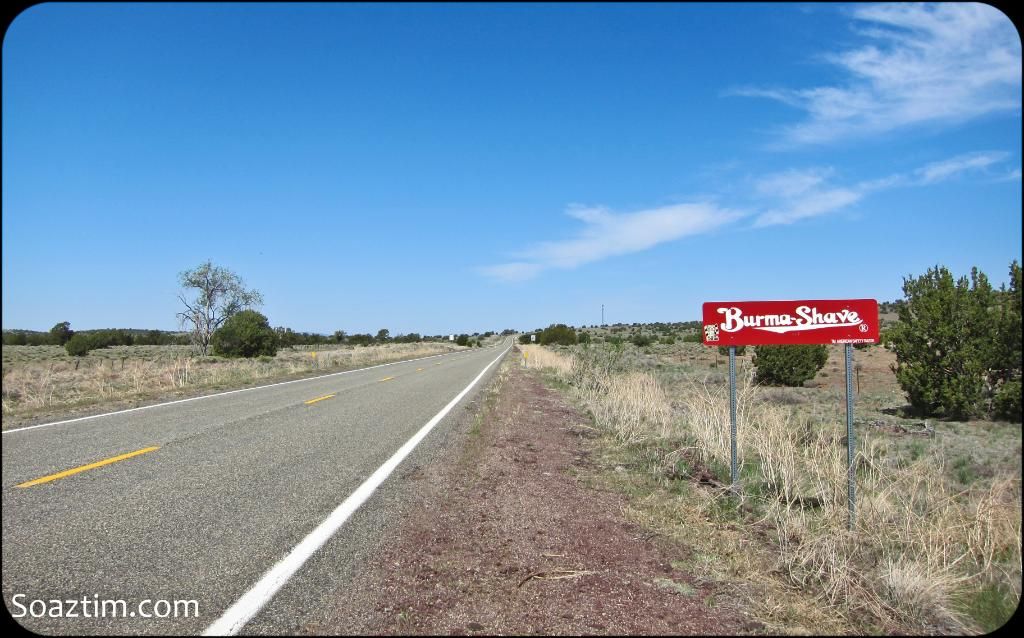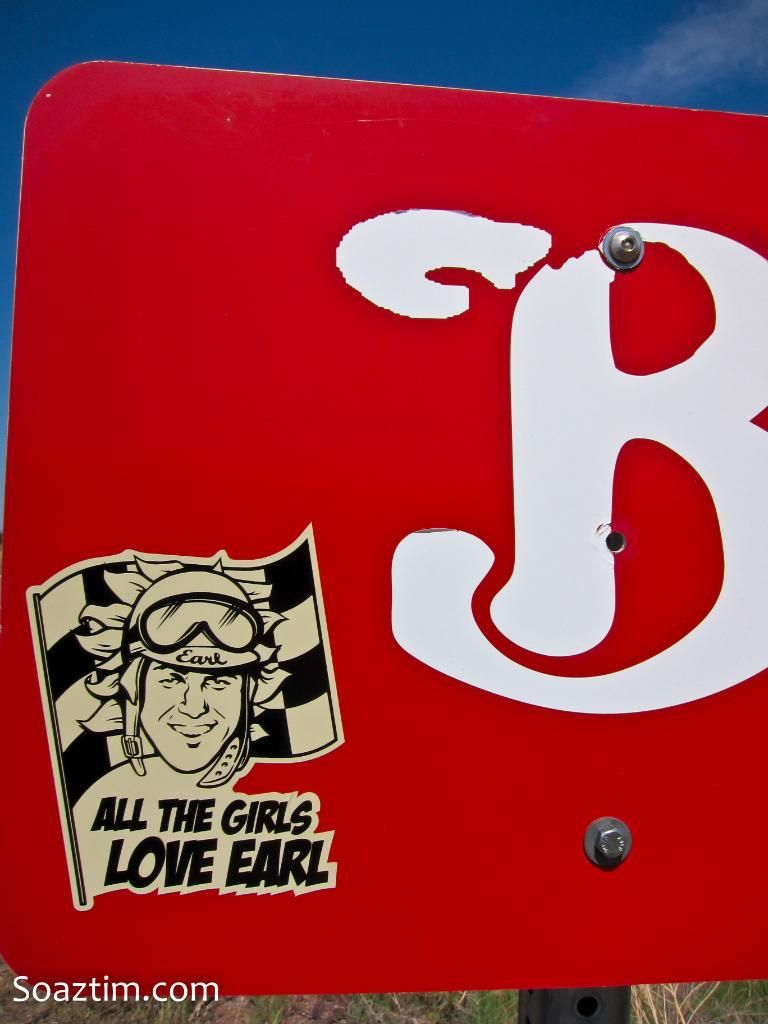 Seligman must be the peak of Route 66 Kitsch. It was okay because that means tons of legit old cars to look at. Still, not enough for us to stop.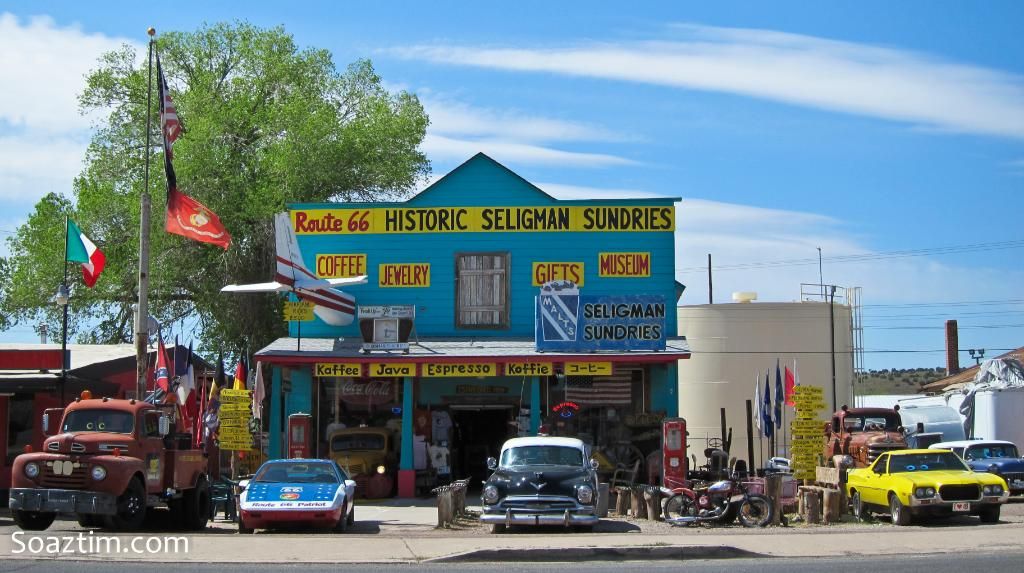 Although this place looked like fun, I think we were too early.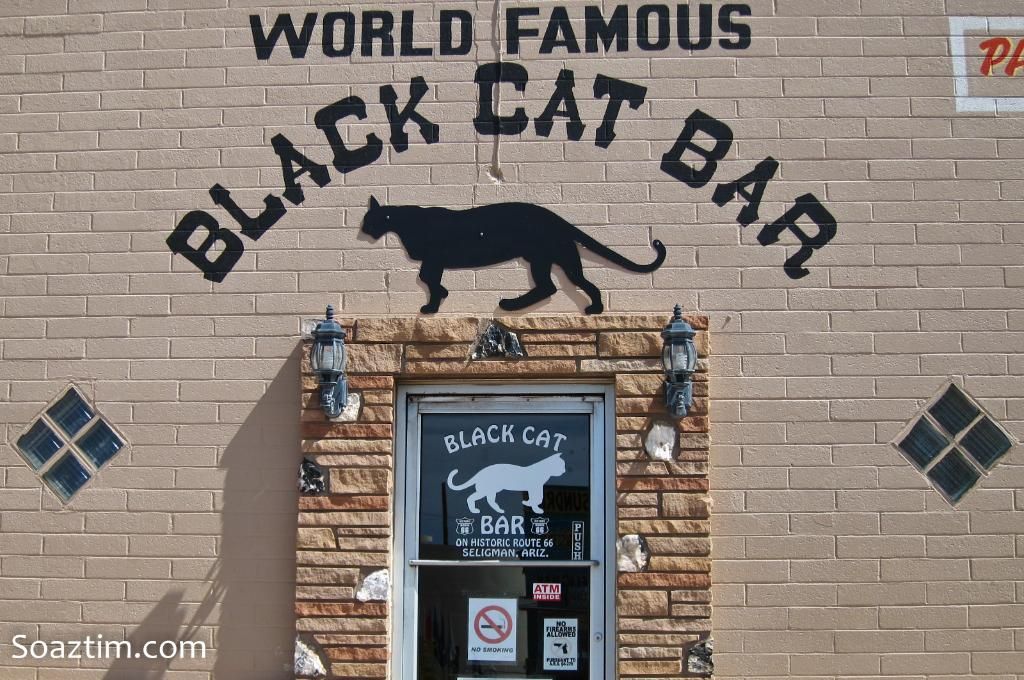 I love the Triumph, but in straight sections like this Mikes bike with a real windscreen and ability to "cruise" at 130MPH would have been nice!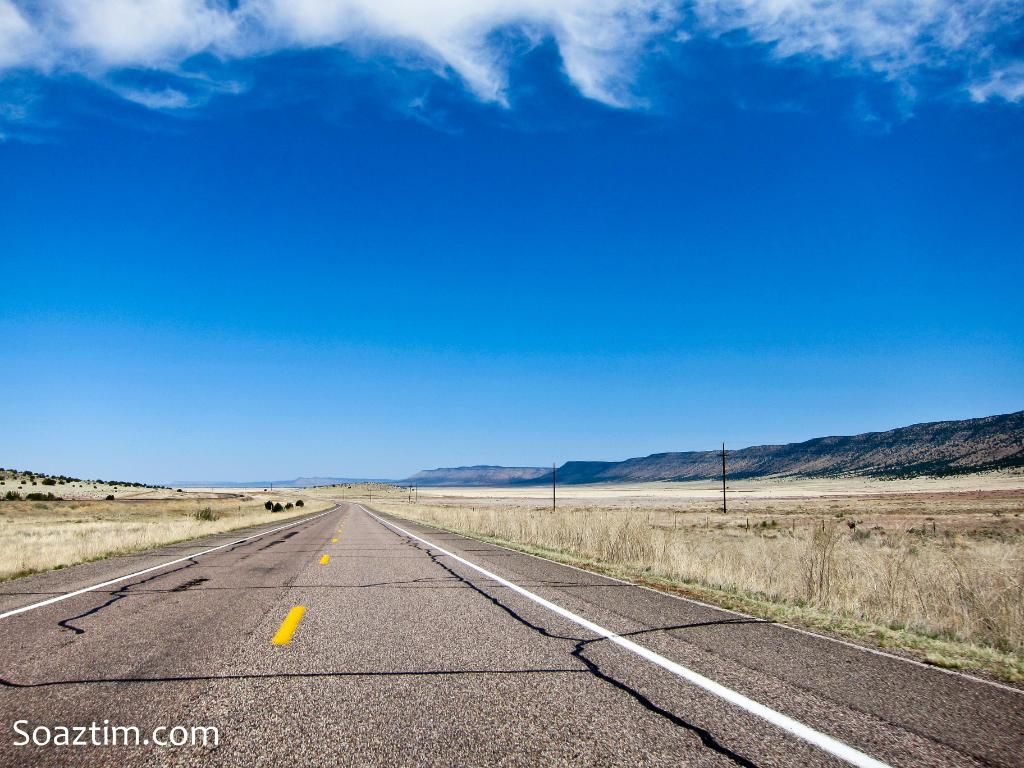 We stopped on the reservation to see about permits for a future trip to explore in the 4x4's.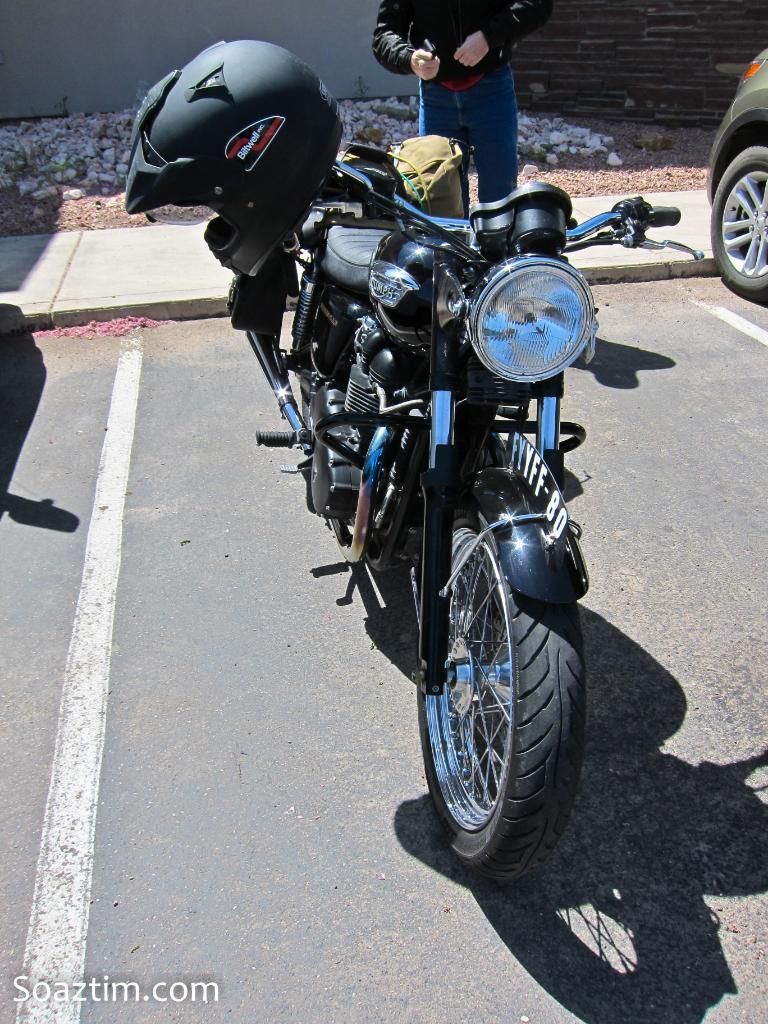 As we neared Hackberry I was excited to stop and check out the old general store that a friend had told me about. He owns some land out here and I wanted to stop after all of that straight long road anyway.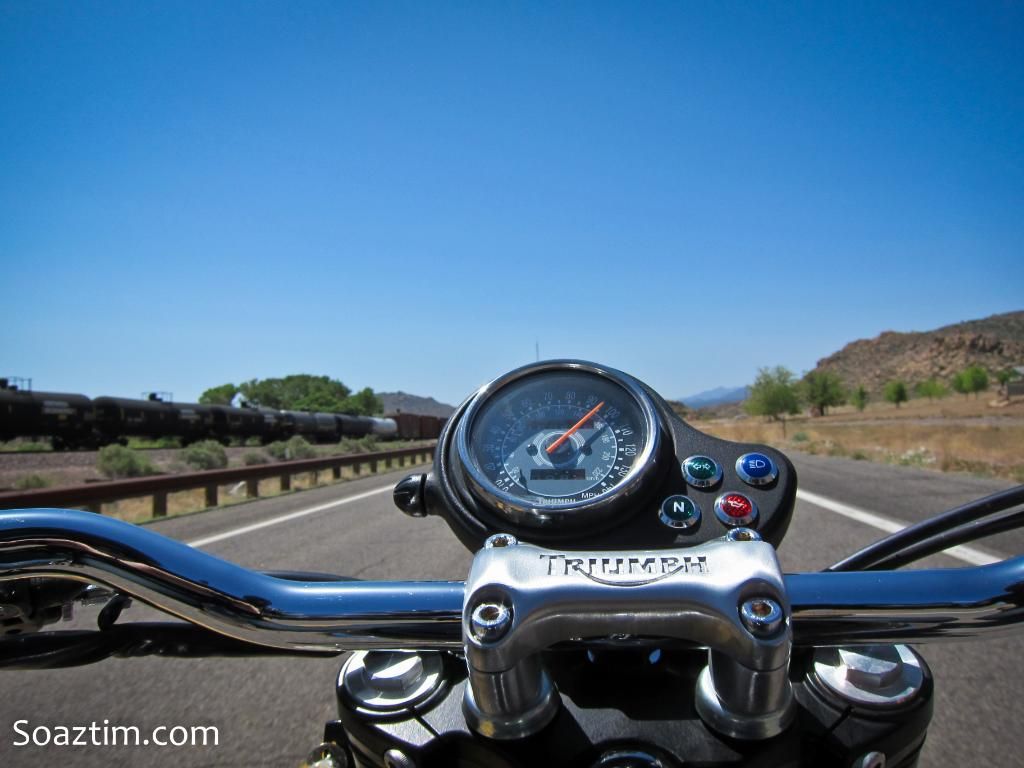 As we pulled in I remembered what someone in Williams said. "Have fun down there, it's the big Laughlin run weekend!" Crap. I have a policy. If there is a trike, keep on riding. Nothing against death trap old chopper trikes. I mean ones like this Boss Hoss V8 trike. Yikes.
I took this as only a sample of what was to come. Brand new Harley's with their riders clad in all of the Chinese made leather with HD stamps on it chatting away on headsets to one another over the roar of Yacht Rock on their stereos!
Well, another time I look forward to drinking a beer in Hackberry when it's nice and quiet.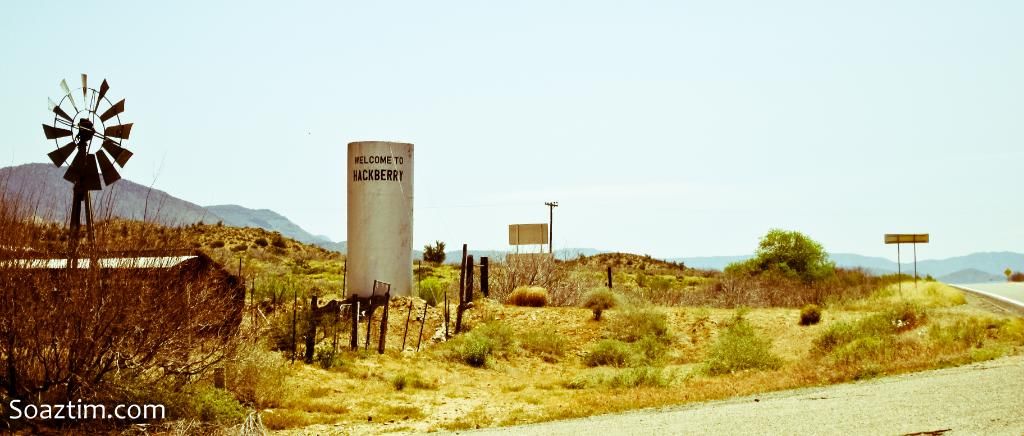 Kingman was even more packed. Every gas station had 5-10 Harley riders at it. Super sweet dew rags with flames on them everywhere. Not a helmet in sight. Rad dude. We decided that a little side trip up to the Hualapai Mountains was in order. I guess it wasn't an original idea.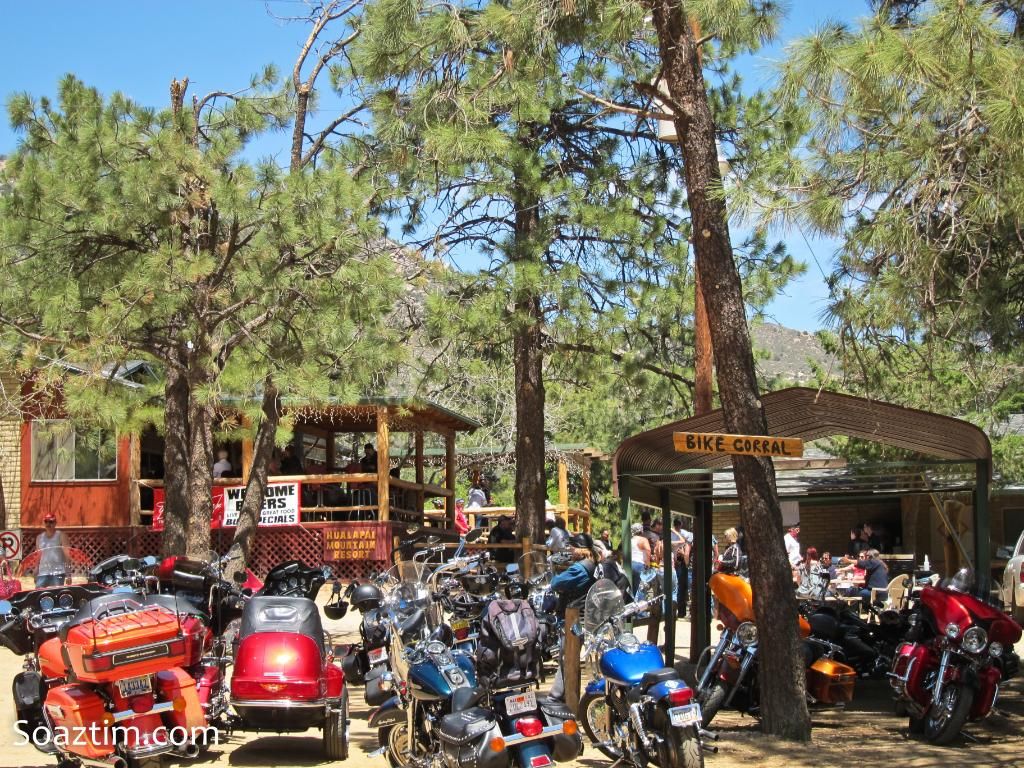 The food was pretty good, but waiting a half hour to get a beer was a bit too much. People watching was great with some wannabe MC gang hanging out and looking tough. As more and more Red and White started showing up I thought it might be best to head out before anyone decided to start livening up the party. Oh yah, there was ONE bike I liked up there.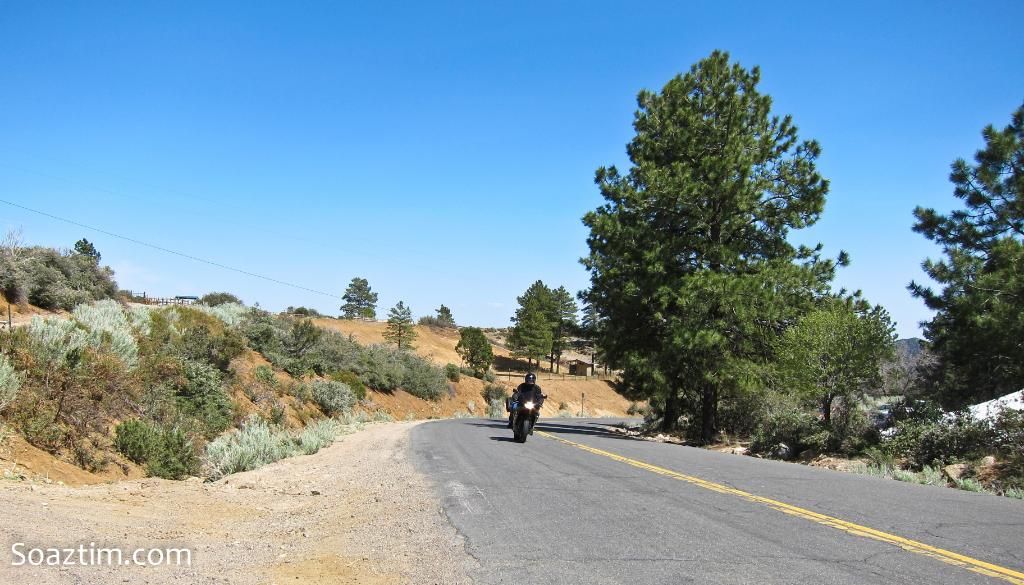 This section just outside of Kingman was great. Really unexpected, but pretty.
We were headed to Oatman. there were long strings of 10-20 Harley riders chugging along at 35-45MPH. (In the straights) Thankfully we were able to pass a few groups in the straights before the winding sections of road.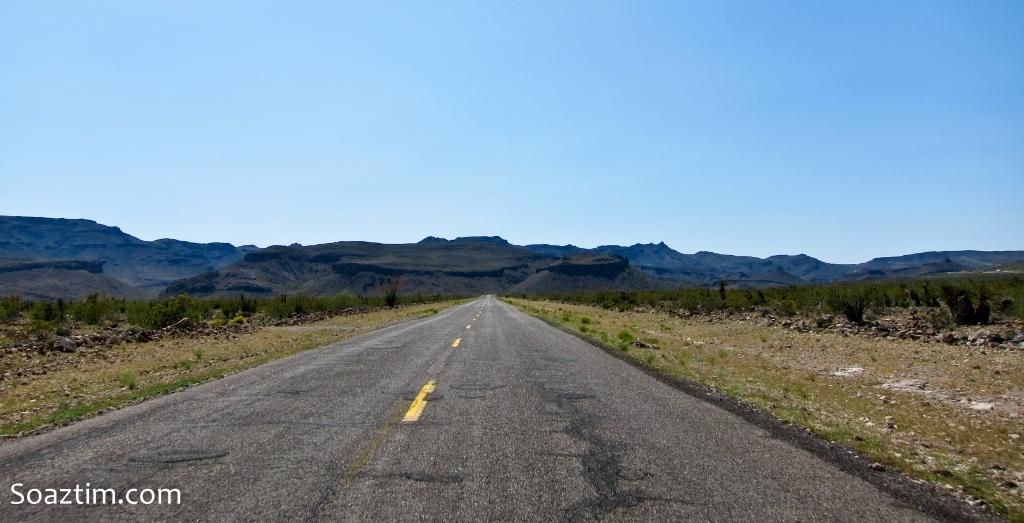 Mmmm, looks like a good place to stop, but too many people.
This road was really fun. It was sort of hairy because one turn would be nice and the next may have a 8 inch deep pothole so LOOKOUT MANG!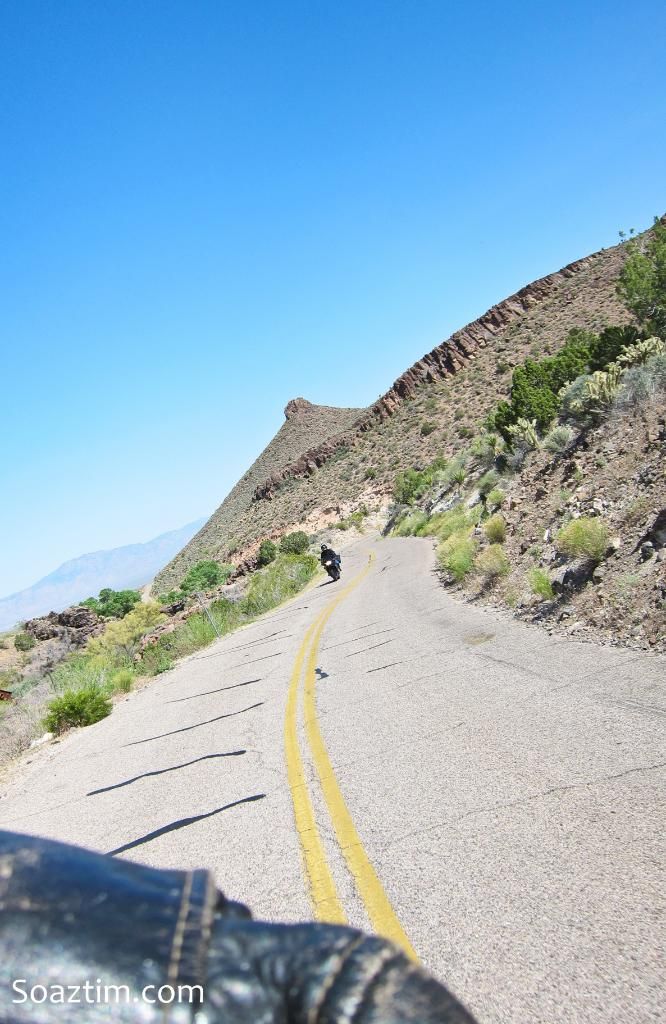 Hmmm, maybe it won't be too busy up here!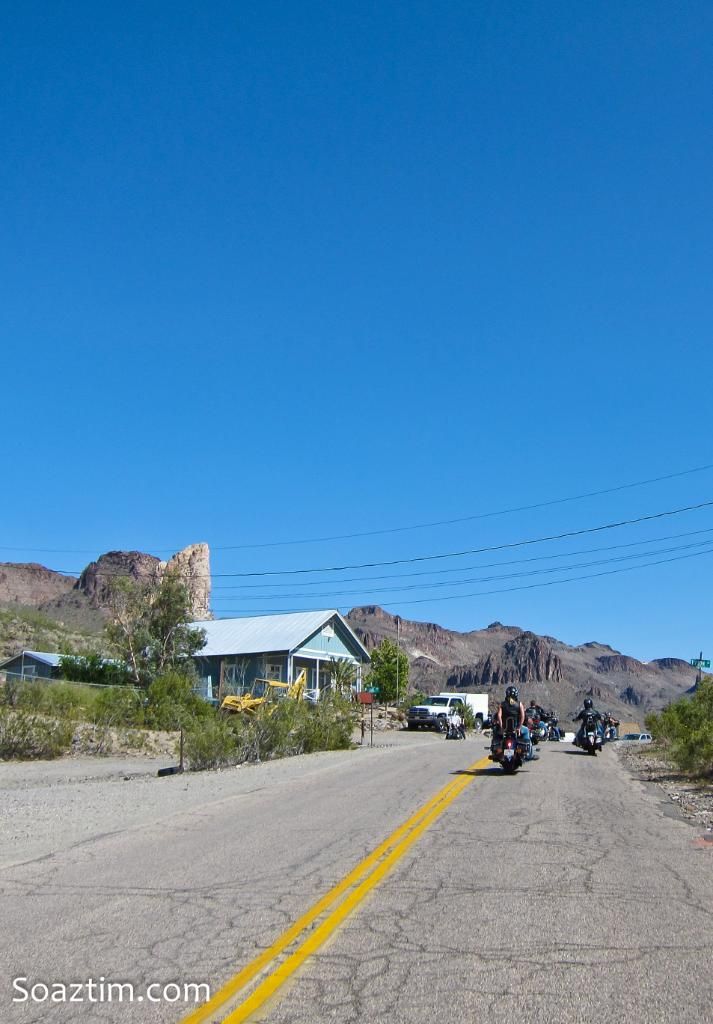 Damn.
The sad part is that on any other weekend of the year I bet Oatman would be cool.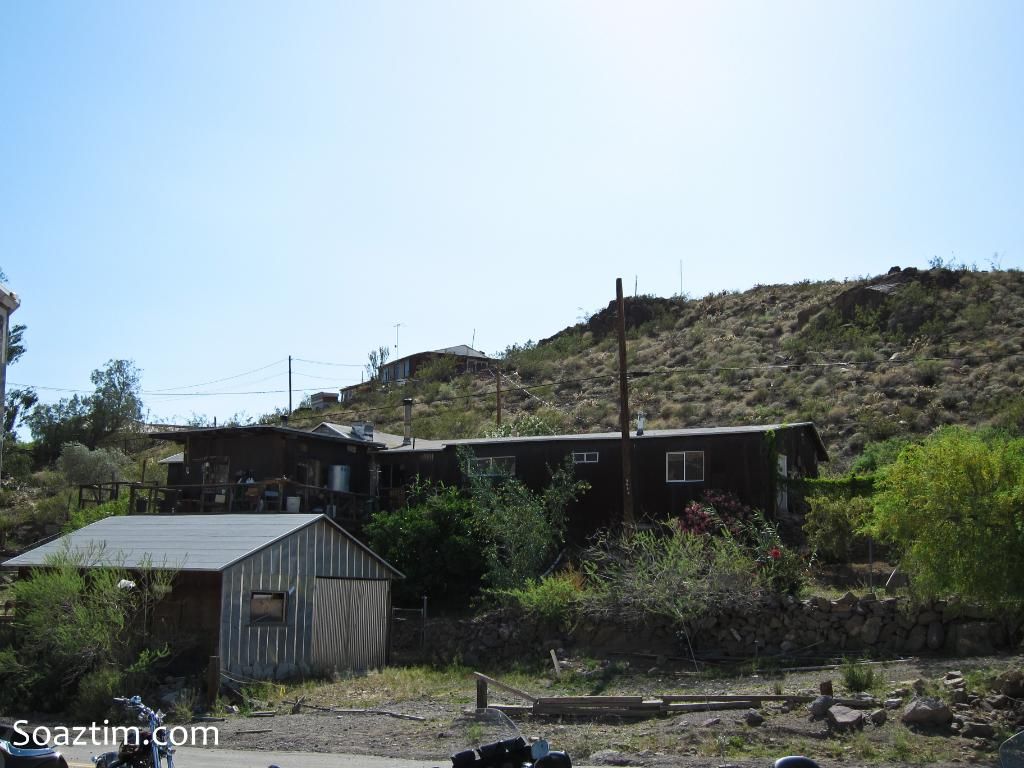 Not so much this weekend.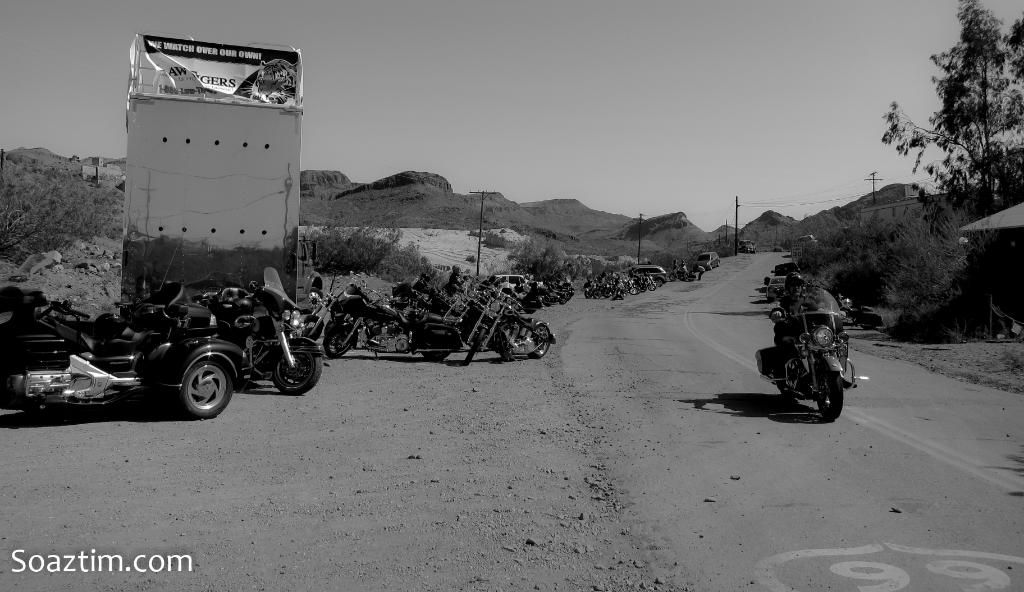 This place did have wild burro's so that makes up for a lot. The grandparents of these donkey's were brought here by miners to help carry gear. Now they are like the pets of the town.
Just waiting for something.
When I saw a guy showing others how he had his Ipad setup to control the stereo on his new Harley I got a panicky feeling. Get me outta here!
I felt better seeing these. Just about the only 2 bikes that didn't have a warranty in the whole place!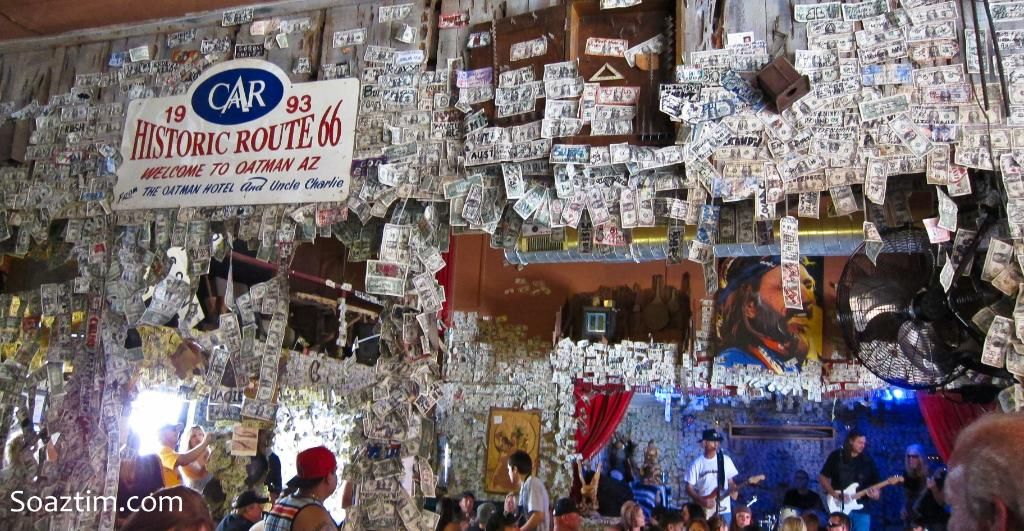 Okay, that's enough. Bye bye Oatman!
Great road! Until we caught up to a group that would slow down to 10MPH in each corner. I mean EVERY corner.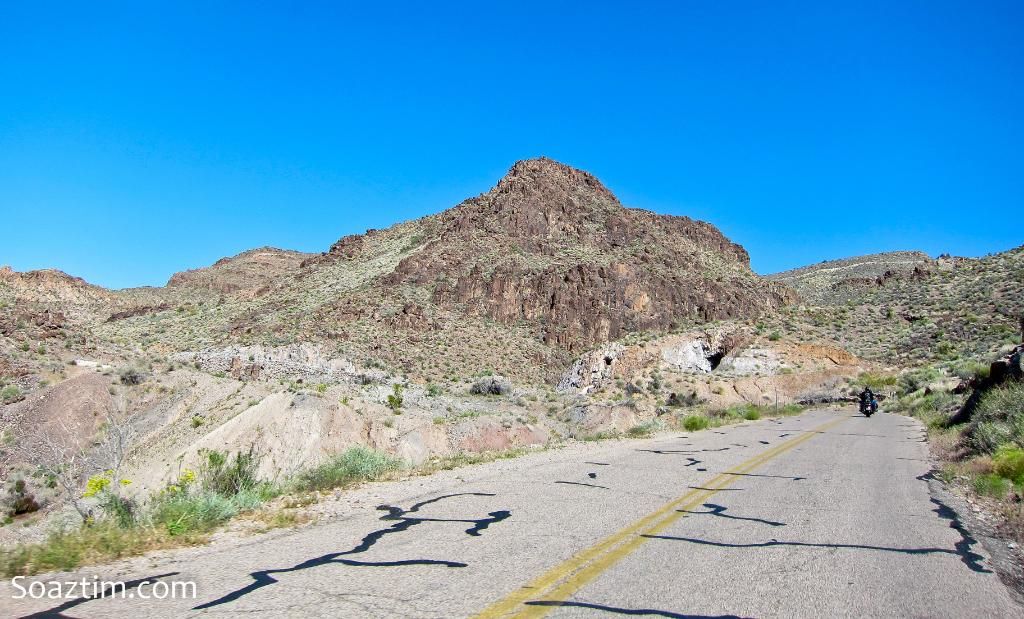 At least it was pretty.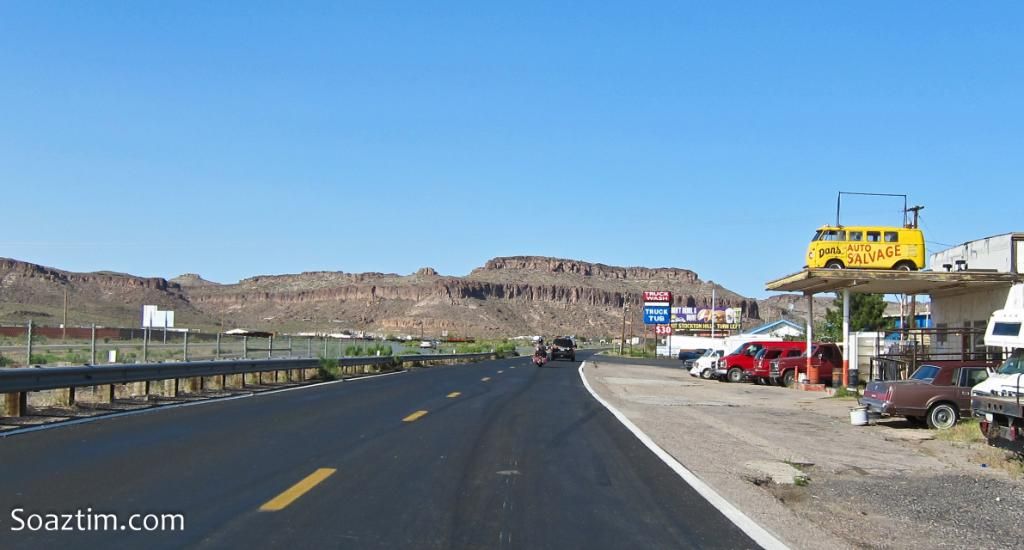 In the end we escaped the crowds by hitting some dirt.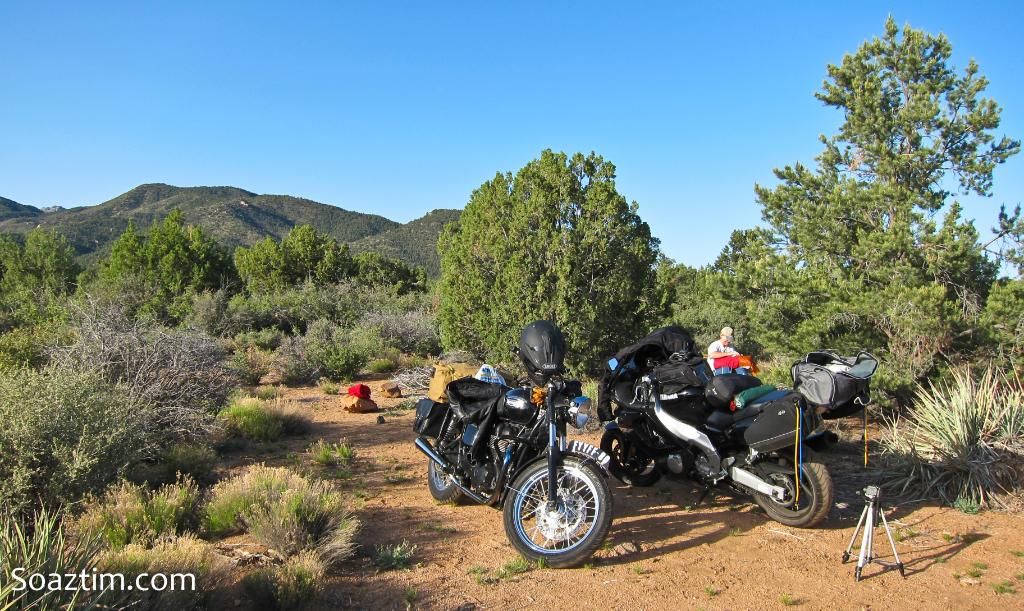 On the way home we decided to take a side trip onto one of the best motorcycle roads I've ever ridden. It's only about 15 miles, but the road is in nice condition and the turns are tight. The road to Bagdad, AZ. That road then leads to Kirkland. This place was built in the late 1800's, but rebuilt after a fire in 1923.
This old place was a whorehouse, restaurant, hotel, bar and bank. It's still a hotel, bar and restaurant. You can even rent the whole place out for a group. Wheels are turning for next years big AZ moto ride.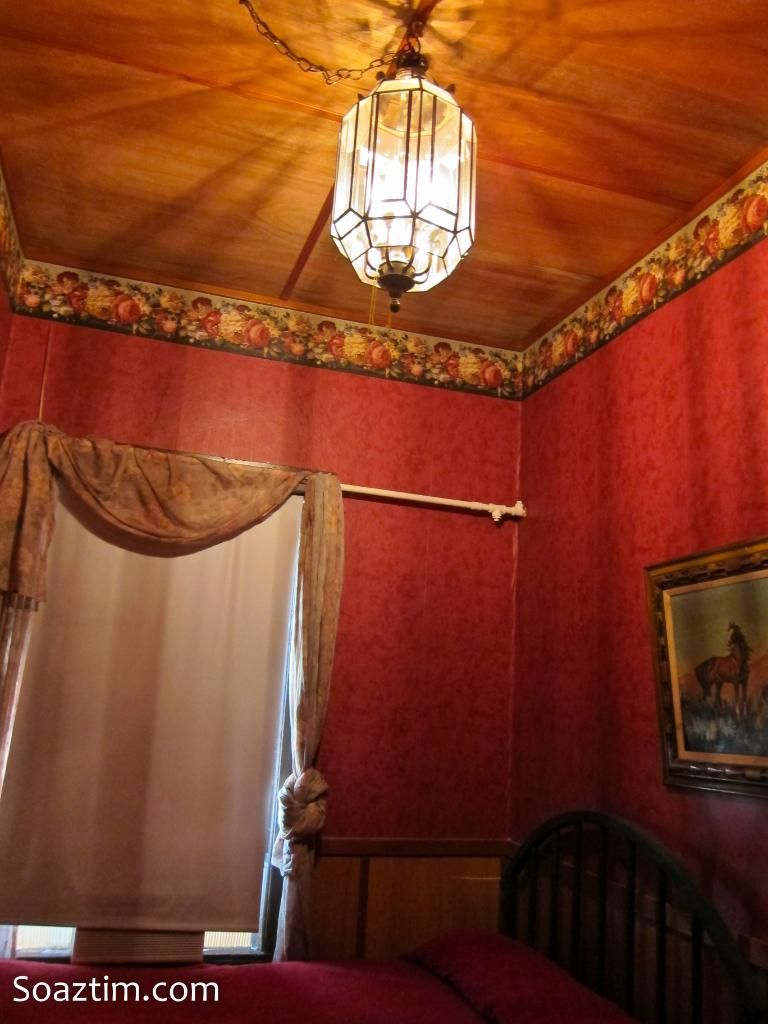 As the owner told us about the many ghosts that live here we were digging the idea of staying here for a while. Too bad it was the last day of the trip!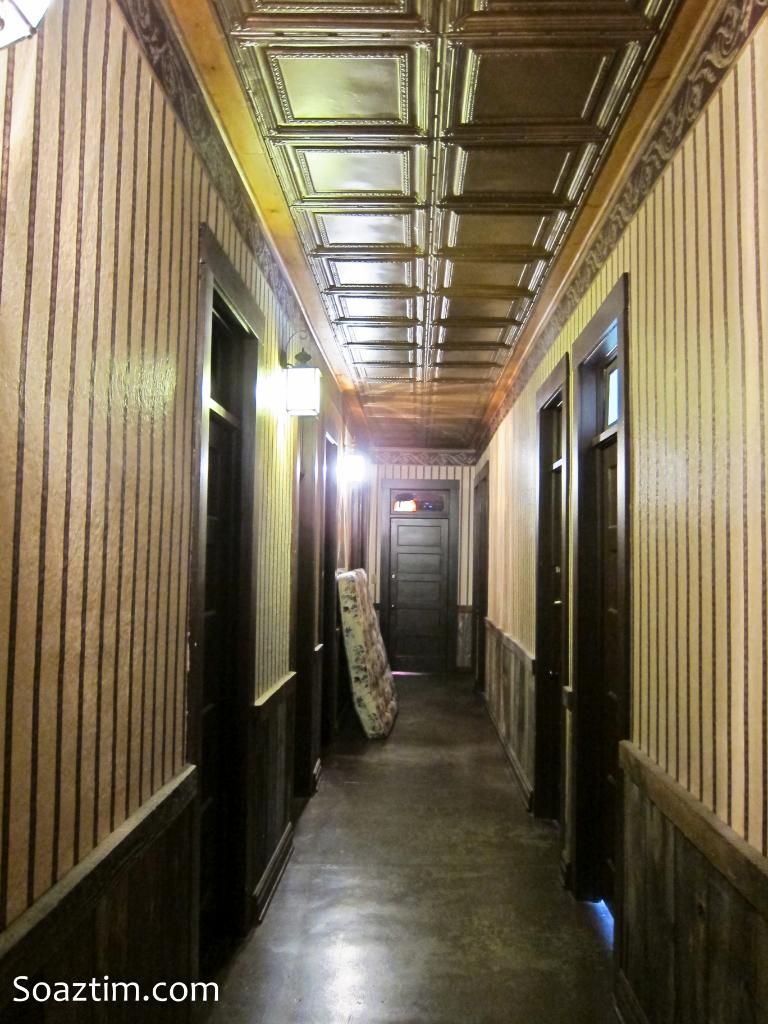 Yah, I could live here.
BBQ right next to the bar inside!
The safe room was built and then the rest of the place was built around that. Check out the thickness of those walls.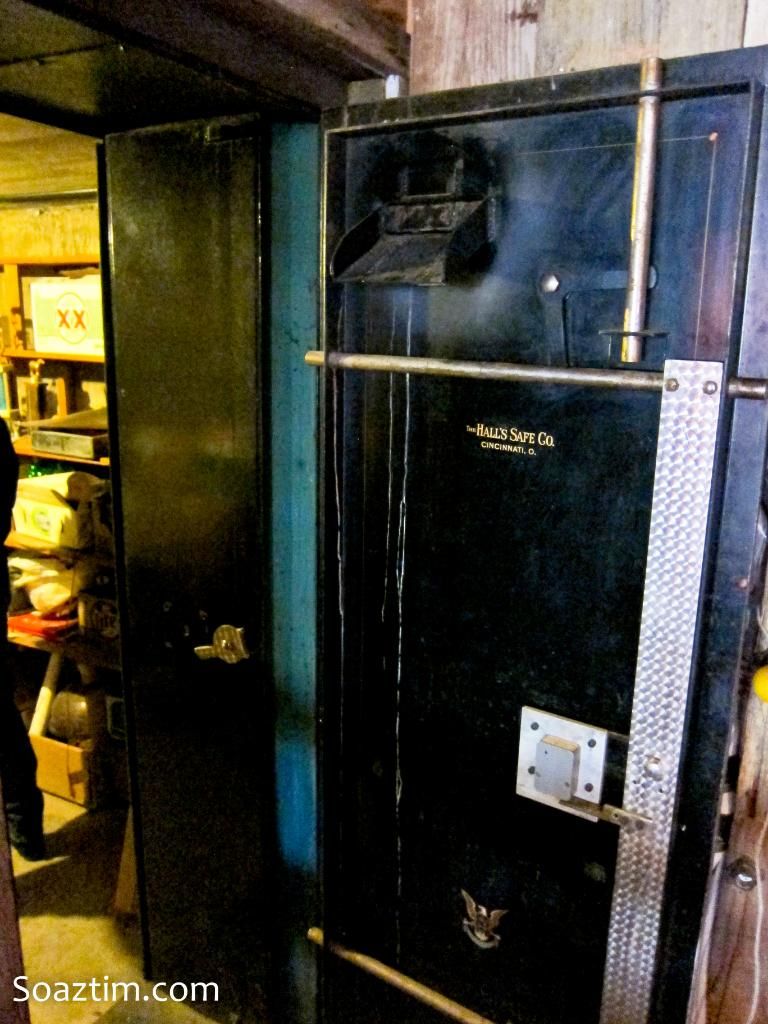 The safe within the safe.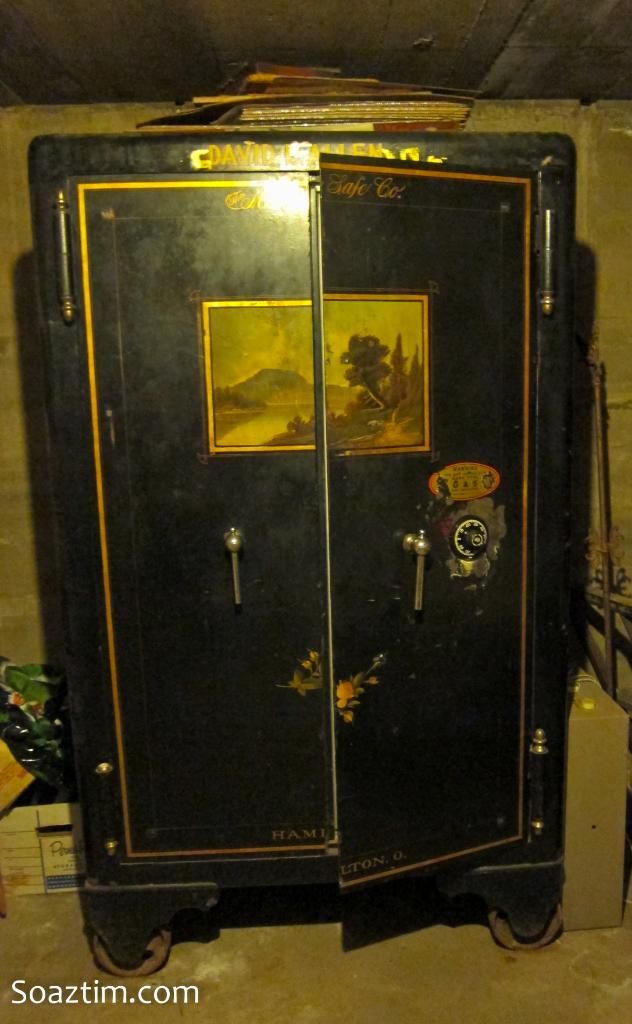 So, the story goes that one of the ghosts was caught in the wood and she didn't appear until a few months after the place was built. Muahahaha. Stare into it's eyes.
The cat is always watching. Just waiting to pounce!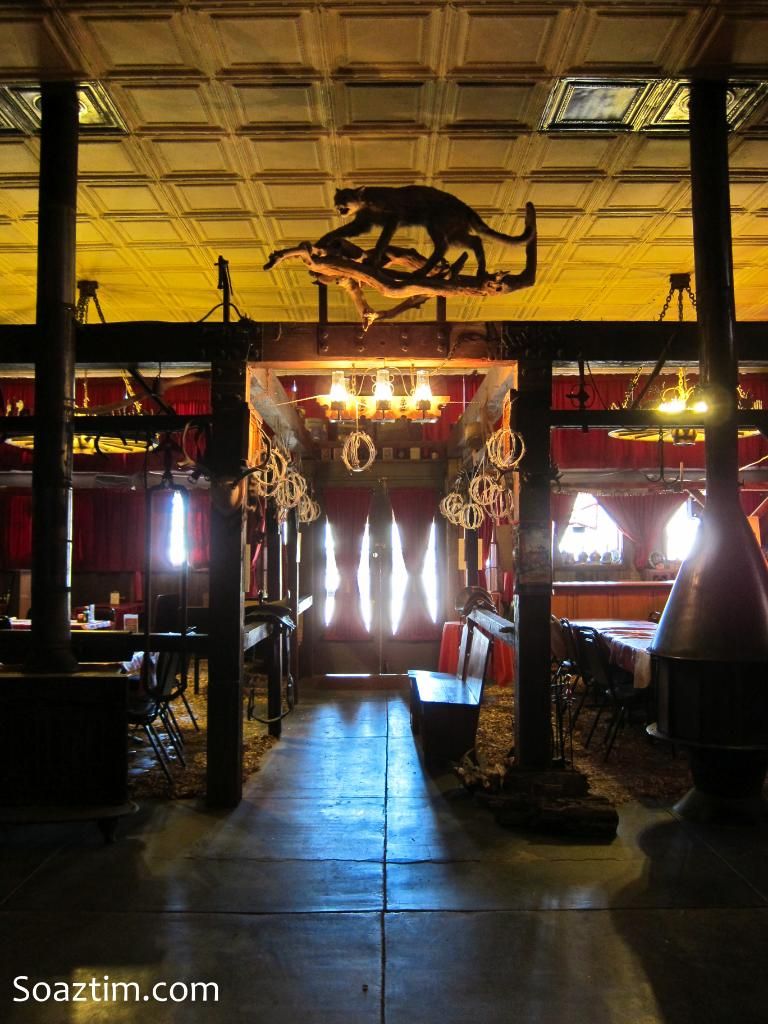 It was still sort of morning so we hit up the best food within a 100 miles. The Skull Valley diner.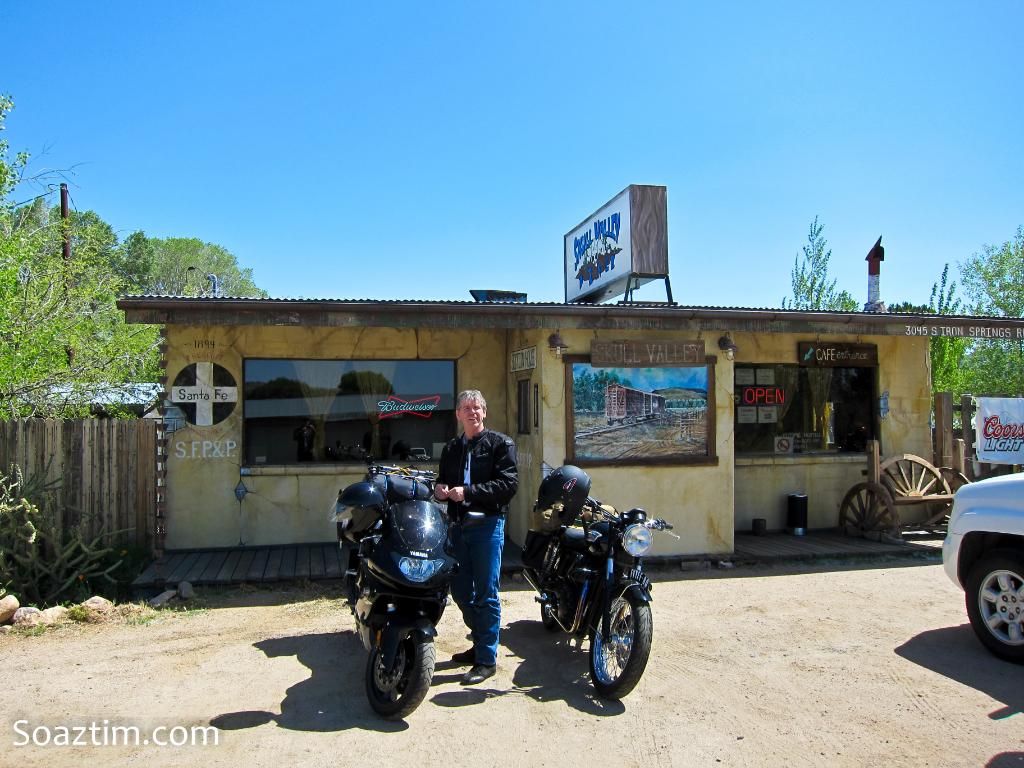 This couple had an amazing setup. I'd love to do a road trip with this setup!!!!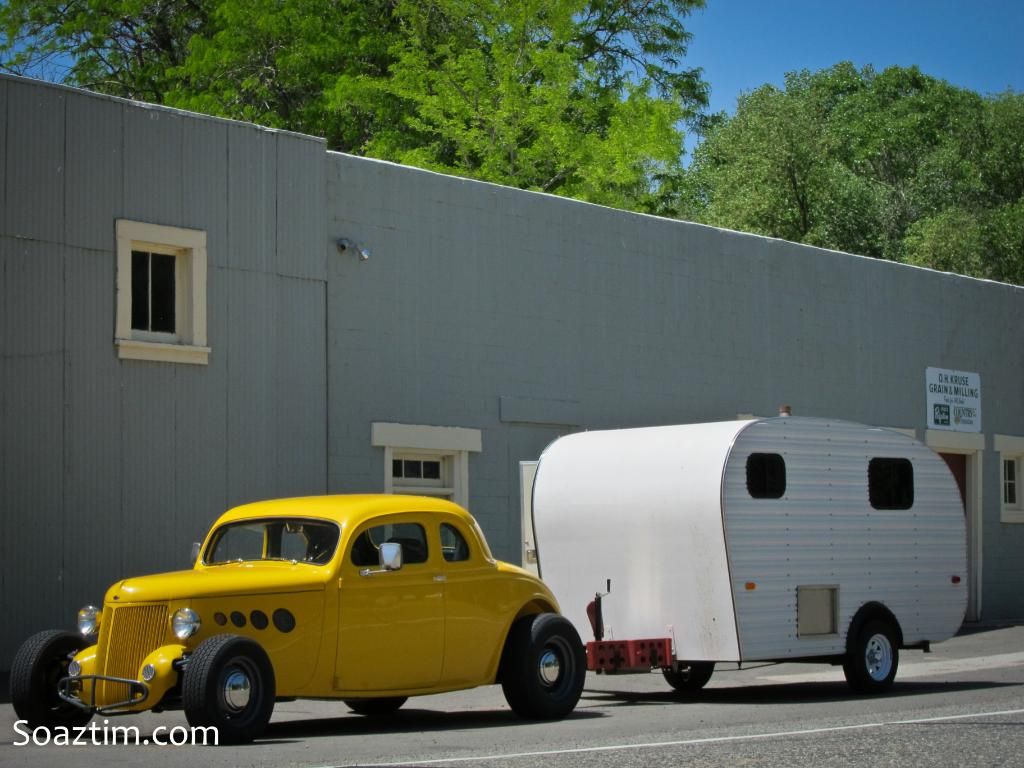 Wow.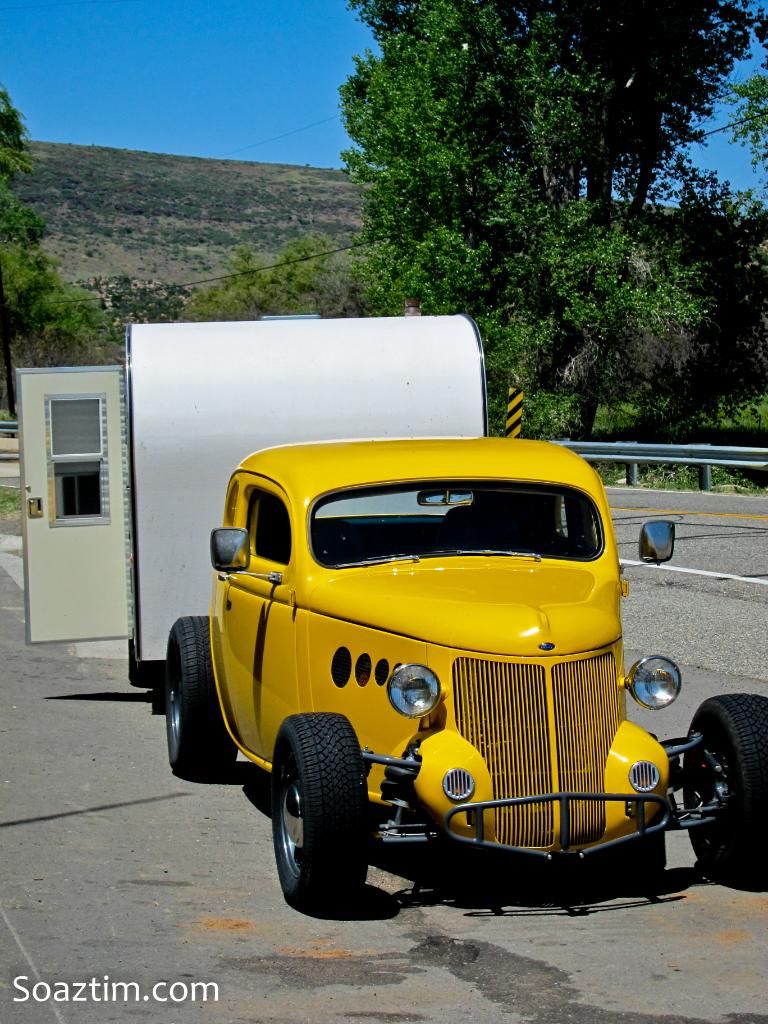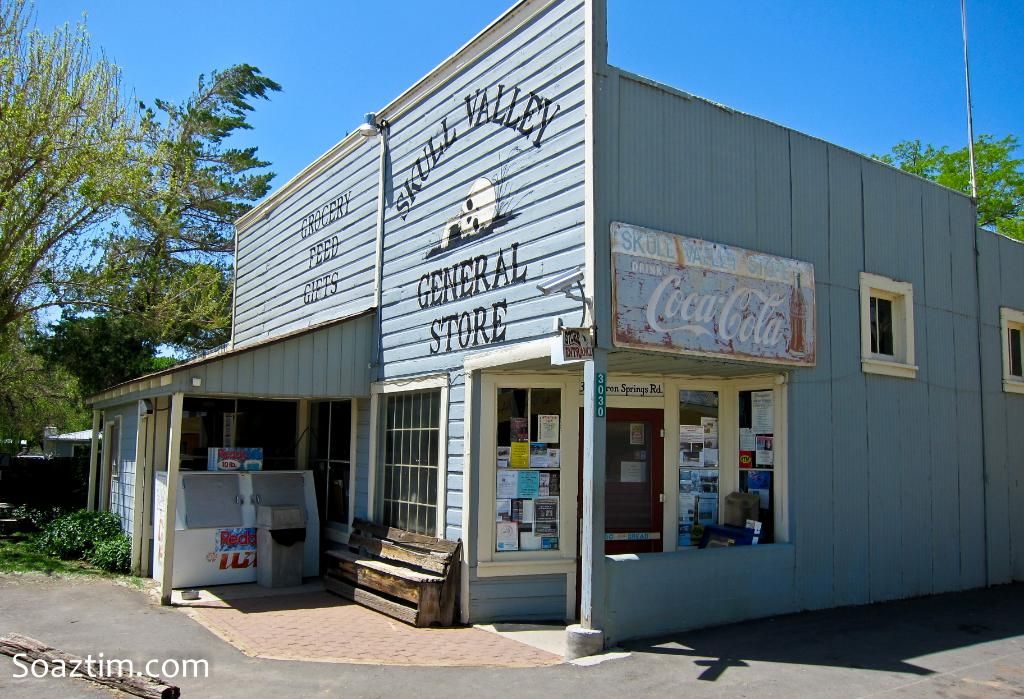 It's not open very often, but it's always ready for a picture or two.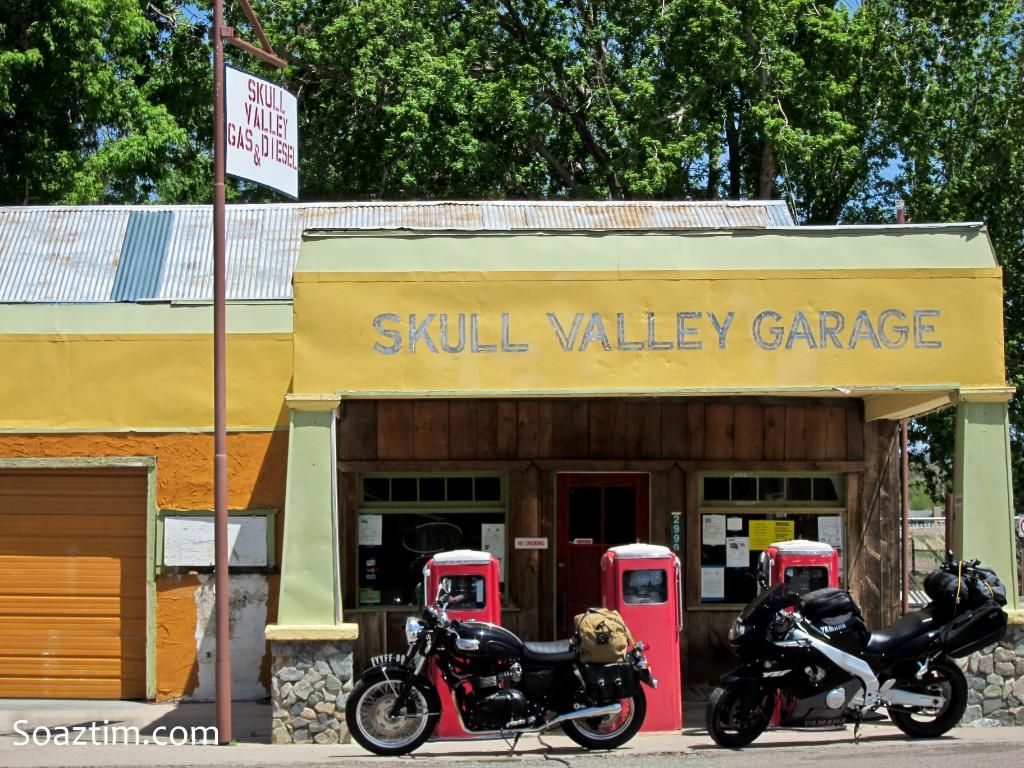 Well, after breakfast we headed down to Wickenburg and on to Phoenix. This trip was far too short.
Till next time.