So, here is a list of the shcoks I've blown: stock shocks, upgraded Tokico stock shocks, Bilstien 5100's, Old Man Emu (end snapped of those), another set of Bilstiens.
I've had every rear coil from OME 890, 891, 892, Performance Products Eibachs, Downey too.
Finally after much searching I found the first set up that lives up to my standards.
I am currently running OME 891's which are okay springs. The part that makes up for the okay springs, excuse me "coil", are the Icon Vehicle Dynamics rear shocks.
They are a 2.5" diameter shock with a 7/8 inch shaft. Since the internal floating piston is moved into the external reservoir it gives the shock more travel for the body length than any other shock without an external reservoir can. The valving as usual from Icon is spot on. The way they valve with what's called a flutter stack on the valve makes it compliant over cracks in the road and little bumps, but firm enough to control movement on the big hits.
This shot will give you an idea of the difference in rear shocks. The Bilstien is already bigger than stock, but the Icon dwarfs it. What this means is less fade during heavy use, more dampening, and more travel.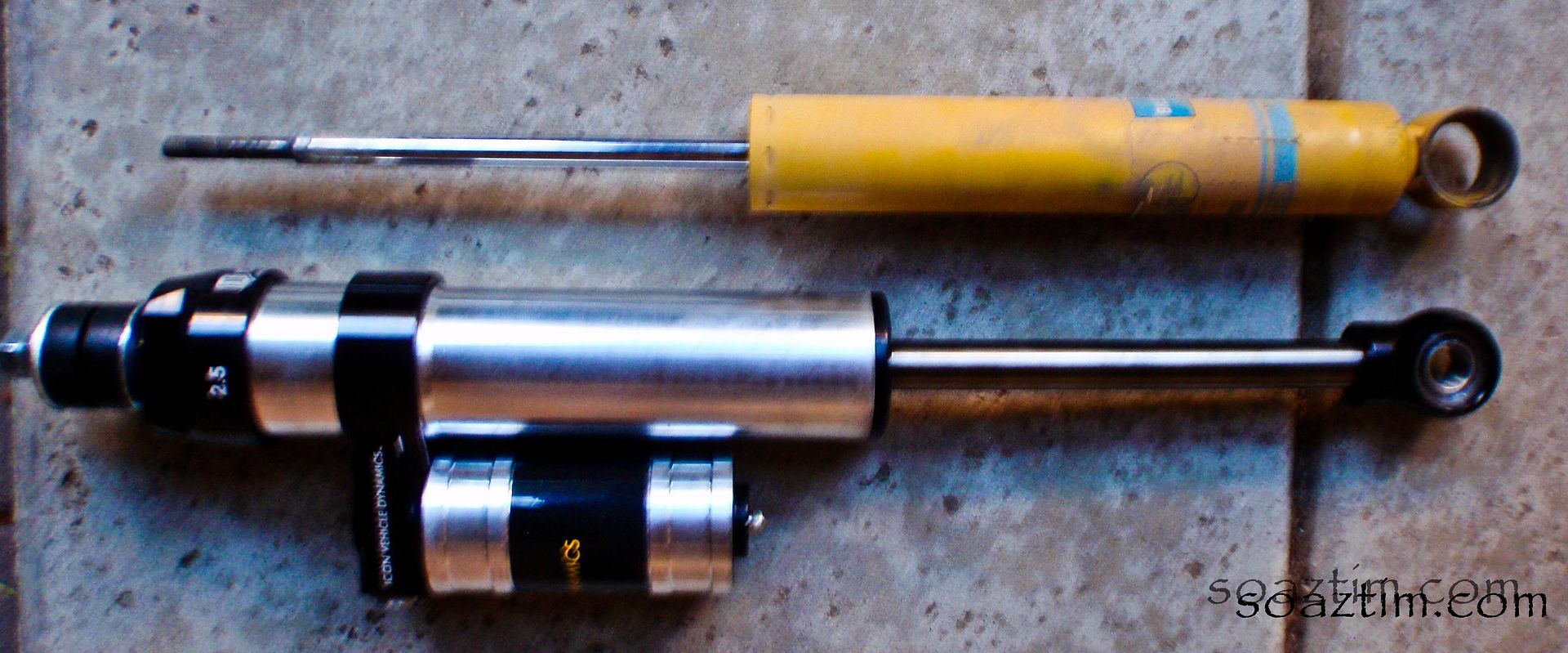 The install is so straight forward the only part that is tough is the upper shock bolts. This is a Toyota issue so the old shocks coming off and the new ones going on will be a major frustrating pain. I can barely get a hand let alone a wrench up there. Even still I've done it enough times that the rear shocks and springs took about an hour an a half, most of which was spent cussing the upper shock mount, to un-install the old coil/shock and install the Icon and new OME's.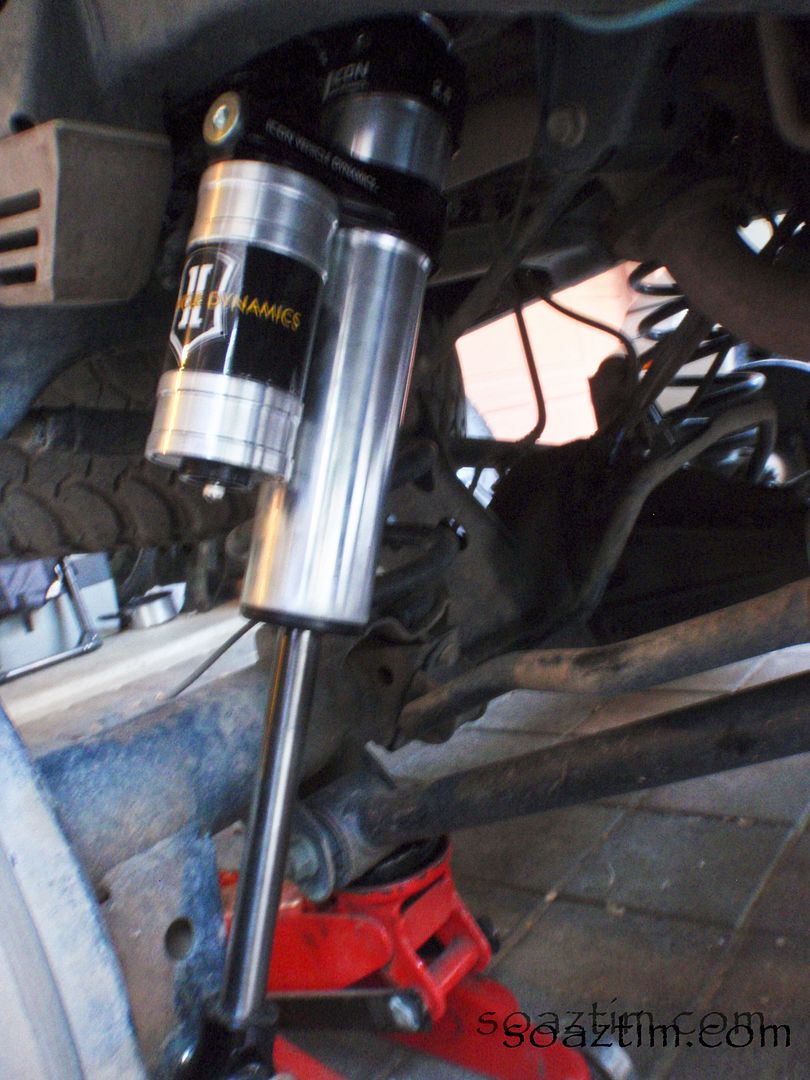 I'd love to have for you a nice before and after video, but I'm busy these days and as soon as I can make this sort of blogging a career, HA!!, I'll get on that.
I can say that a bump that I normally hit at about 20MPH that the front Icon's handle no problem and the rear used to buck dangerously I can now hit at 50mph and the rear doesn't hardly move. It's just amazing. Hmmmm, maybe I need a second shock up front now! hahaha!