Last Saturday I headed down to Eloy, AZ with some friends. For my birthday this year we decided to try something I had always wanted to do, but had just never found the time. SkyDiving!
I look at it like this. The numbers say I am more likely to die on the drive to or from work everyday than I am to die skydiving. Even still, when you commence jumping from a plane at 13,000 feet above ground you are wagering your life. It's a bet that is VERY likely to work out in your favor, but still you have to be willing to put it on the table. That was the most difficult part. In the end I was able to jump because in my mind a boring life is not worth living. I'm not reckless, but I do try to take calculated risks as much as possible.
The jumpers. 10 great friends from all over AZ and CA! We filled the plane. It was nice having the plane filled with familiar faces.
The pilot pulled the plane up and turned so close that I thought I'd get a haircut from the prop.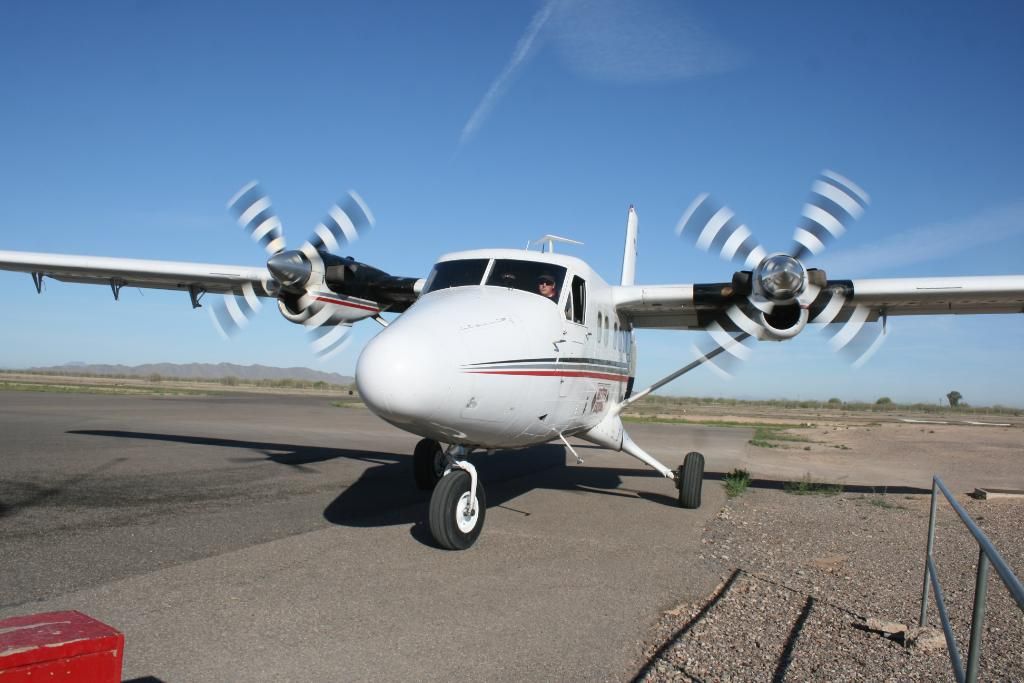 The nerves didn't hit me until I got on the plane. At this point I was just excited!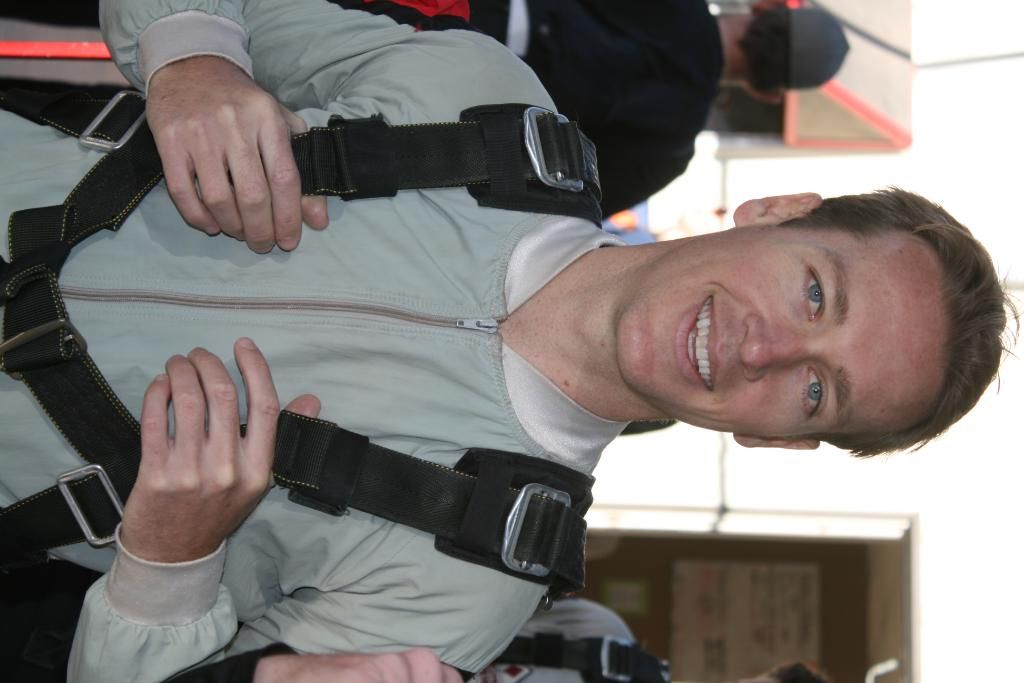 As we took off it was a trip seeing the landing gear and giant disk brakes of the plane. I was seated right next to the "door." The door consisted of a piece of plexiglass. A couple of experienced guys hopped on our plane and sat next to the door. When we reached 13,000 they gave me a high five and leaned back and just fell. It all became real when I looked out a door and saw 2 guys fall off a height unlike any I had ever seen. It was a little hard to fight the reaction to grab them as they fell.
At this point I realized and came to terms with the fact that I was about to commit voluntary suicide in a sense. THEN I would rely and trust in some gear I didn't inspect and a guy I had met 5 minutes ago to undo it and save me.
And on that note...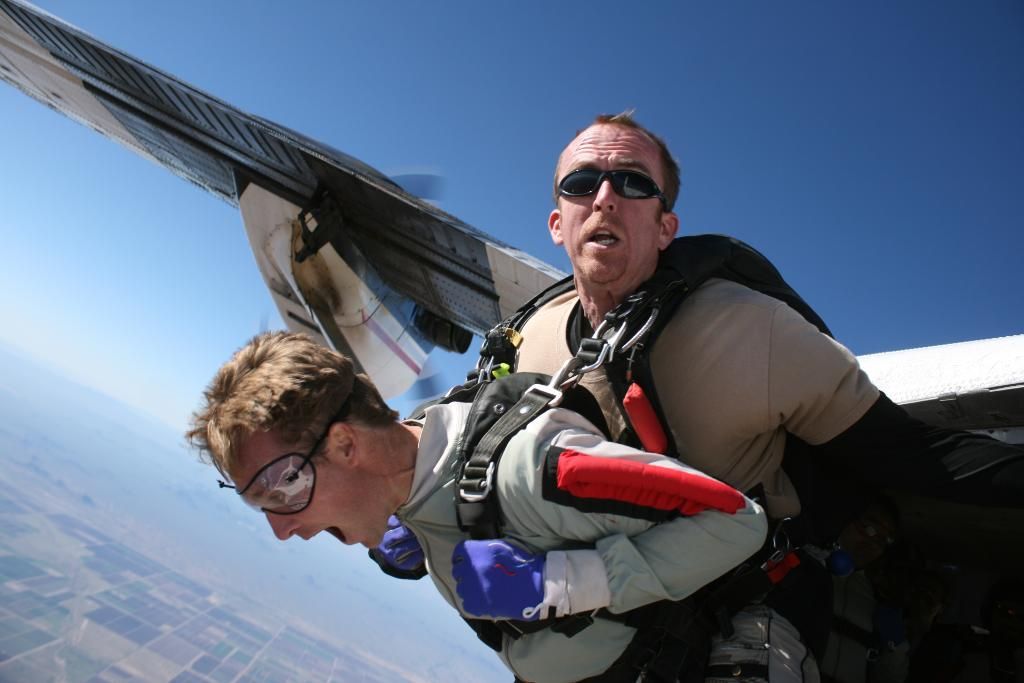 Into a little backflip.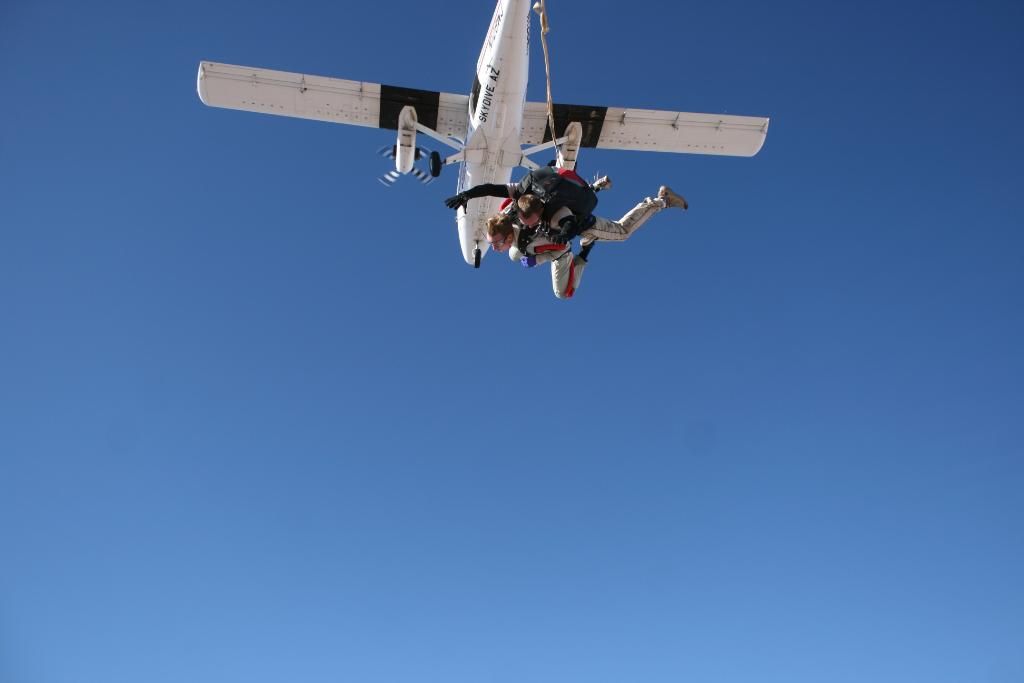 Face like jelly!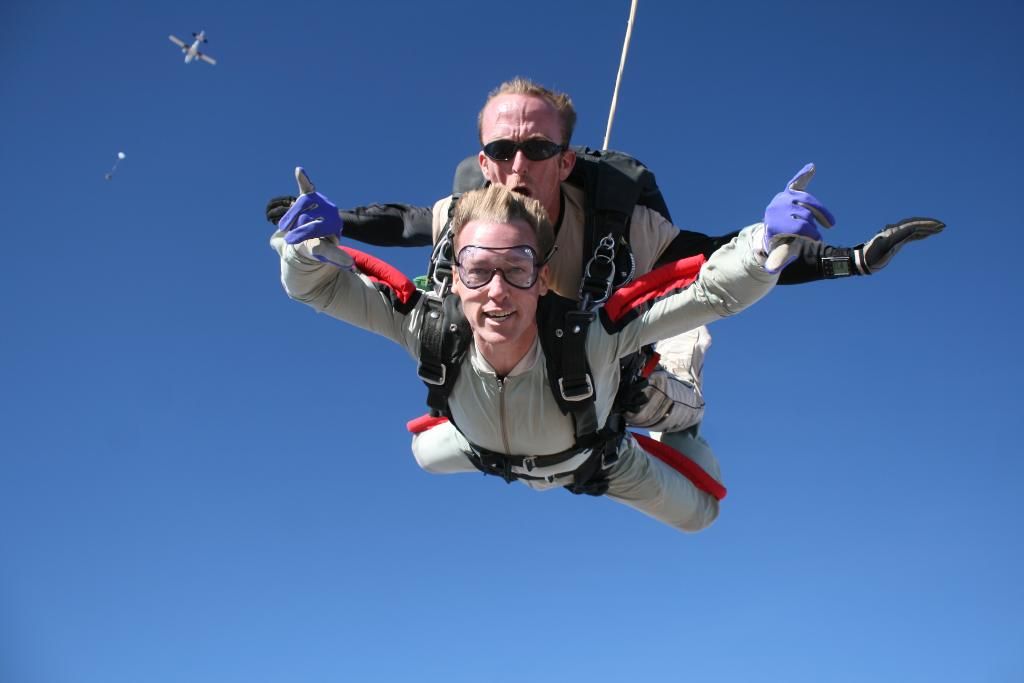 Getting low!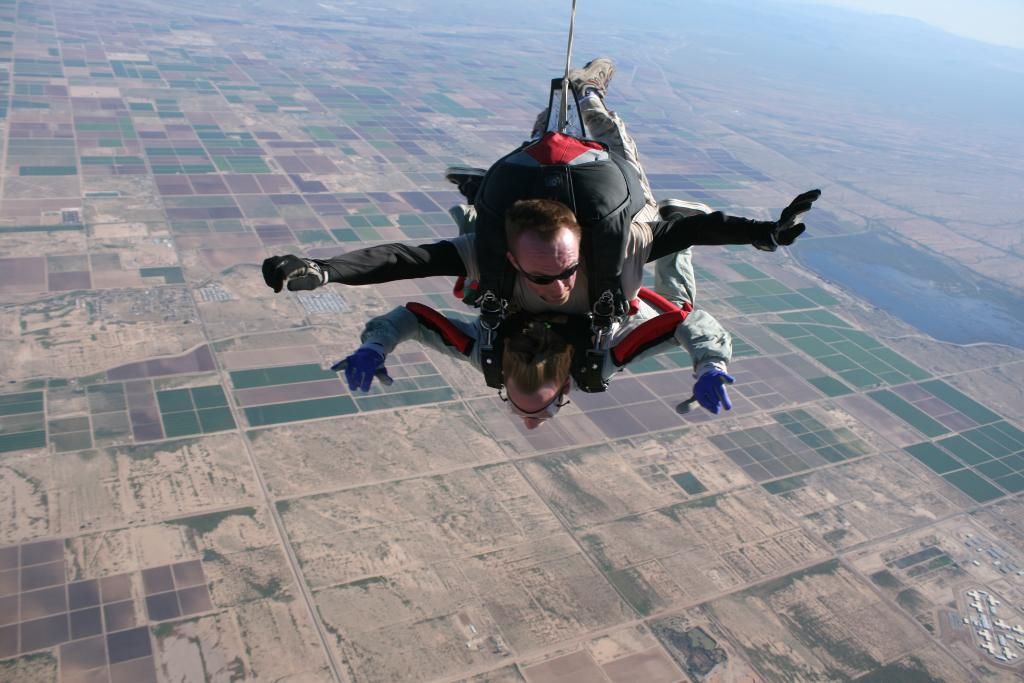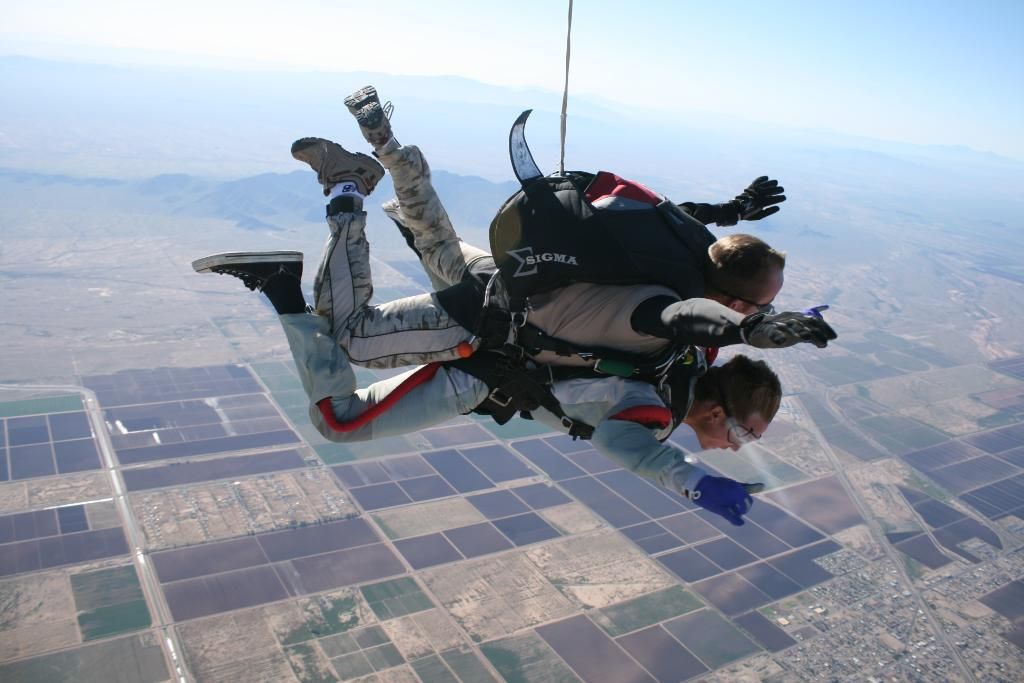 Chute deploying!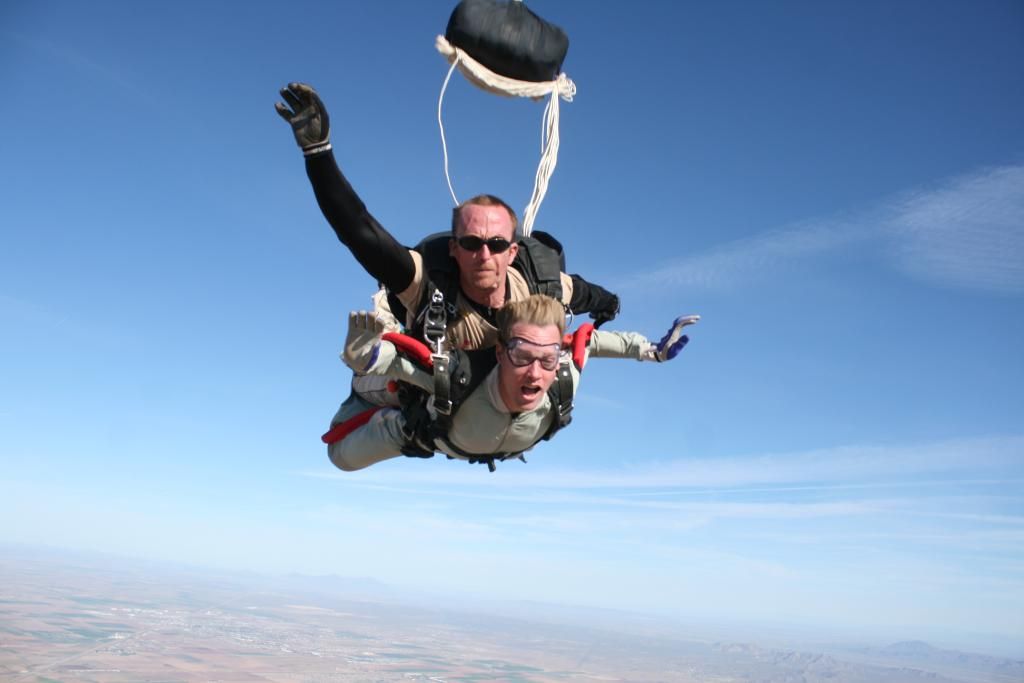 Coming in!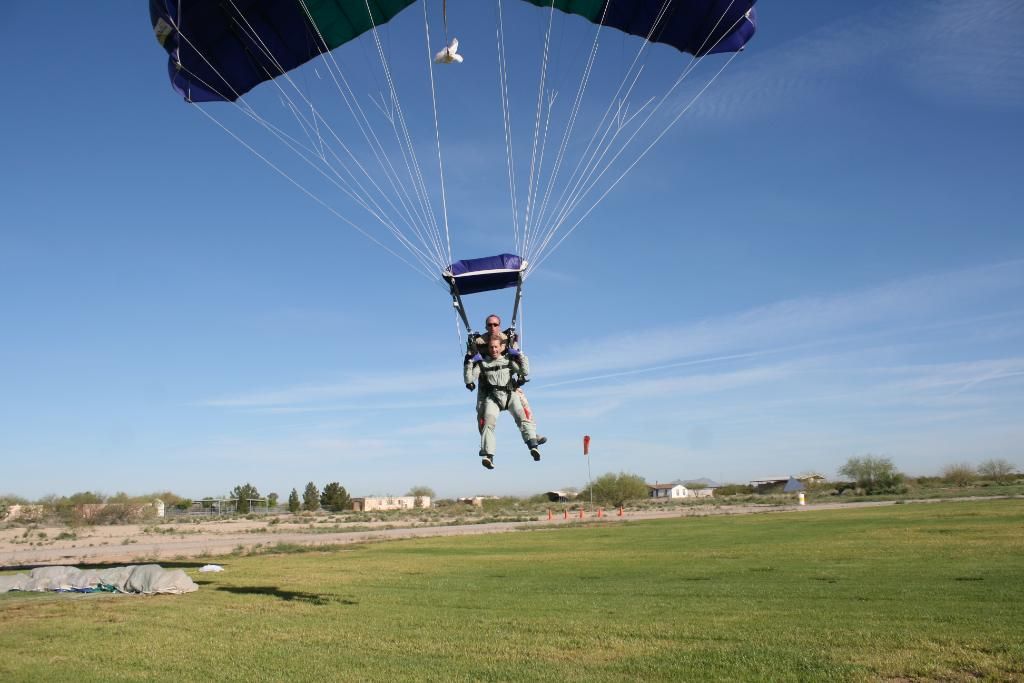 That was good times!!!!
HERE IS THE VIDEO!