Well, I had to make a post showing the Albuquerque Tramway which takes you from 6,559 feet up to 10,378 feet. It takes about 15 minutes to get to the top.
Here is the Wiki page for more info:
http://en.wikipedia.org/wiki/Sandia_Peak_Tramway
In the winter you can actually take the tramway up to Ski Sandia which is the local ski resort. Being 93 today it's hard to imagine driving a couple miles from my office, getting on the tram and then riding it to the top of a ski resort, but I'm willing to get used to it!! See if you can spot the employee from the tramway company riding on the roof! This was our tram coming down to drop of some folks and pick us up.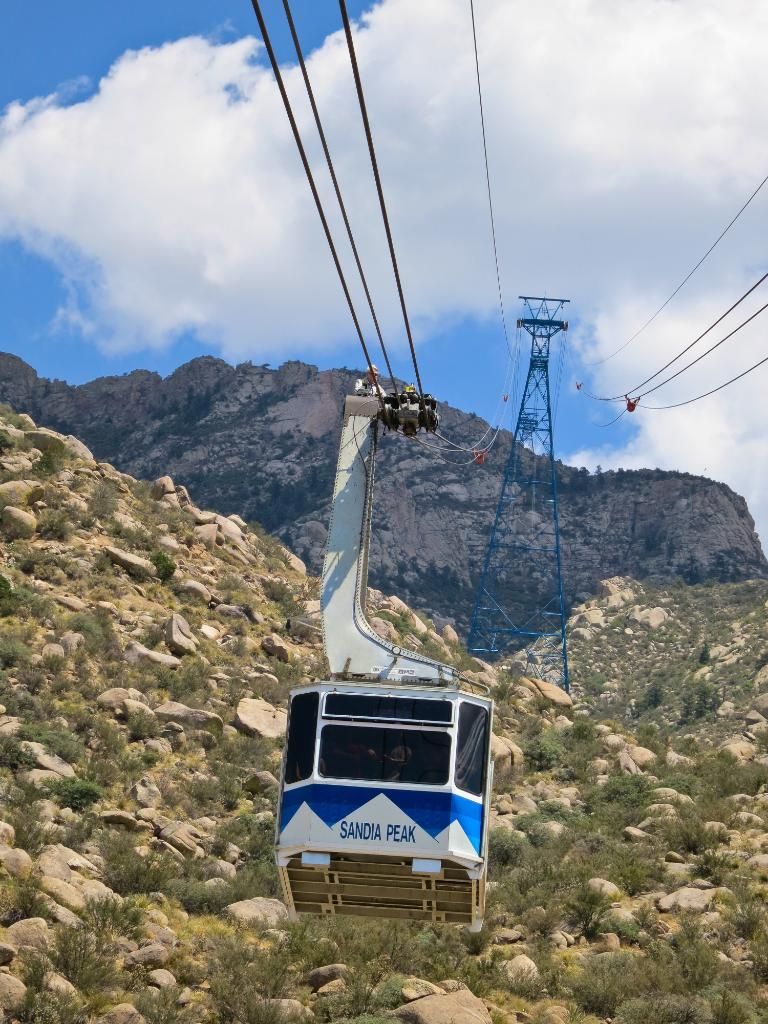 Riding up and looking back at Albuquerque. The city of ABQ sits over a 1,000 feet lower at 5,352 feet. If you've spent any time in town, a local HAS told you "that's higher than Denver!" Haha. Just like in Phoenix we say. "Phoenix is the countries 5th largest city!" Every town has their bragatory fact!
Looking out the window back at one of the towers.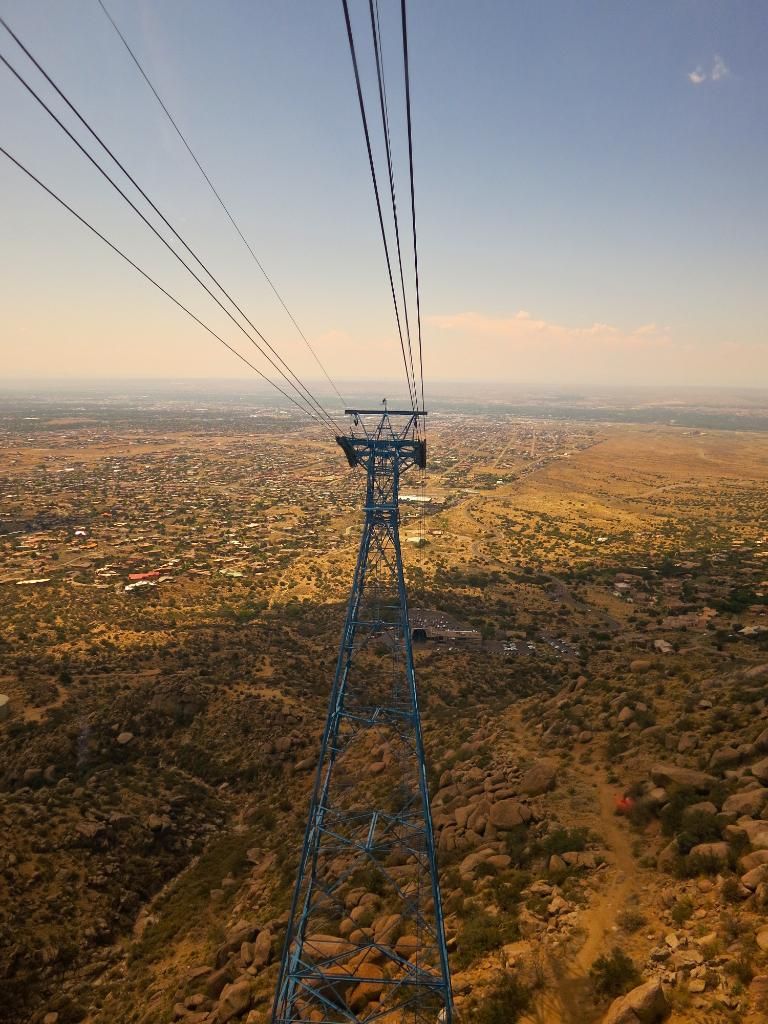 The views are better than I could have imagined. This is coming from someone who has ridden his bicycle up the dirt road to the top as well as driven a car/motorcycle up the paved road to the top too!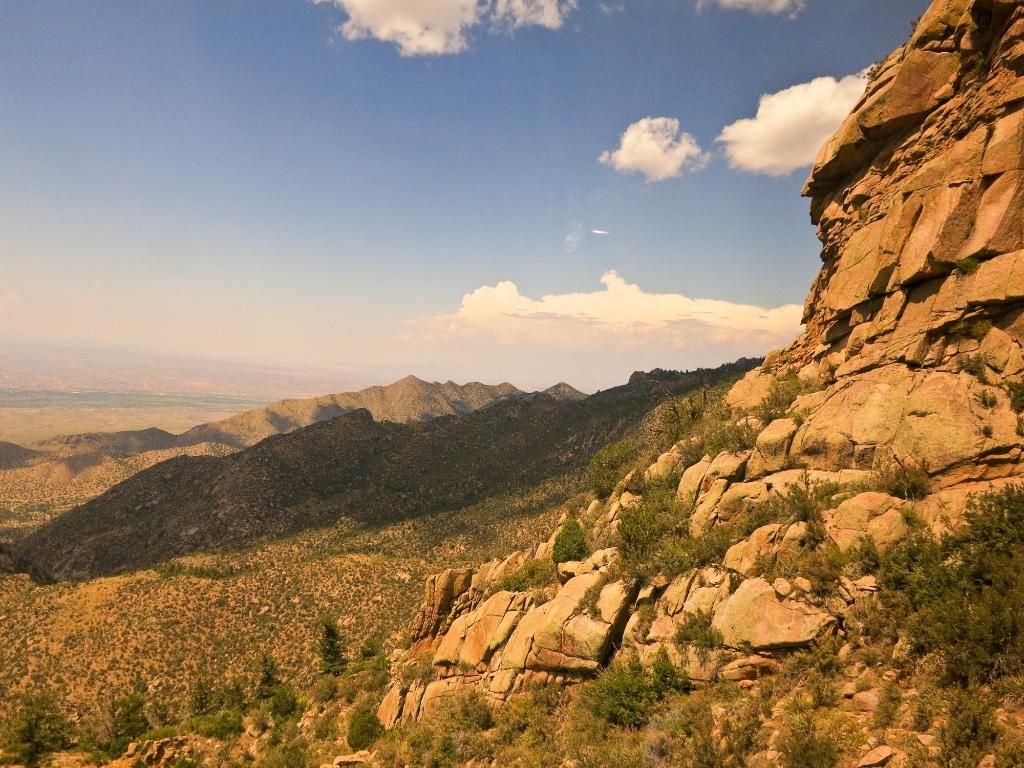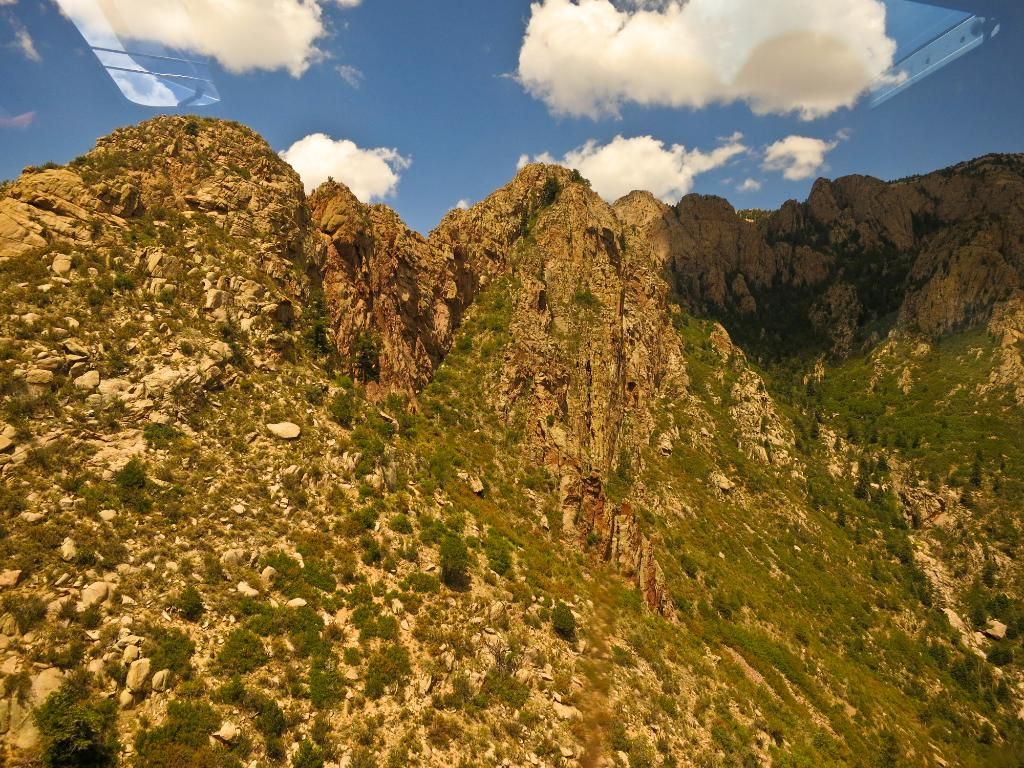 Not far from the top you can still see the wreckage of a TWA commercial flight that crashed here in the 50's. Pretty sobering to look down at the still shiny aluminium.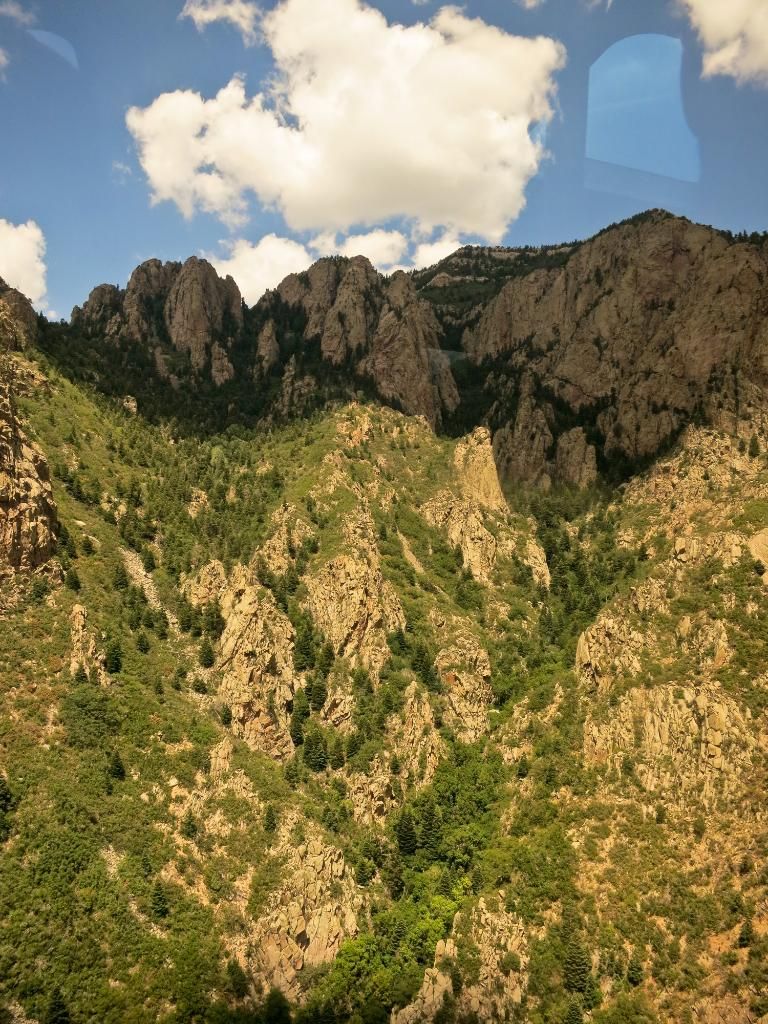 The views from the top are... well. EPIC.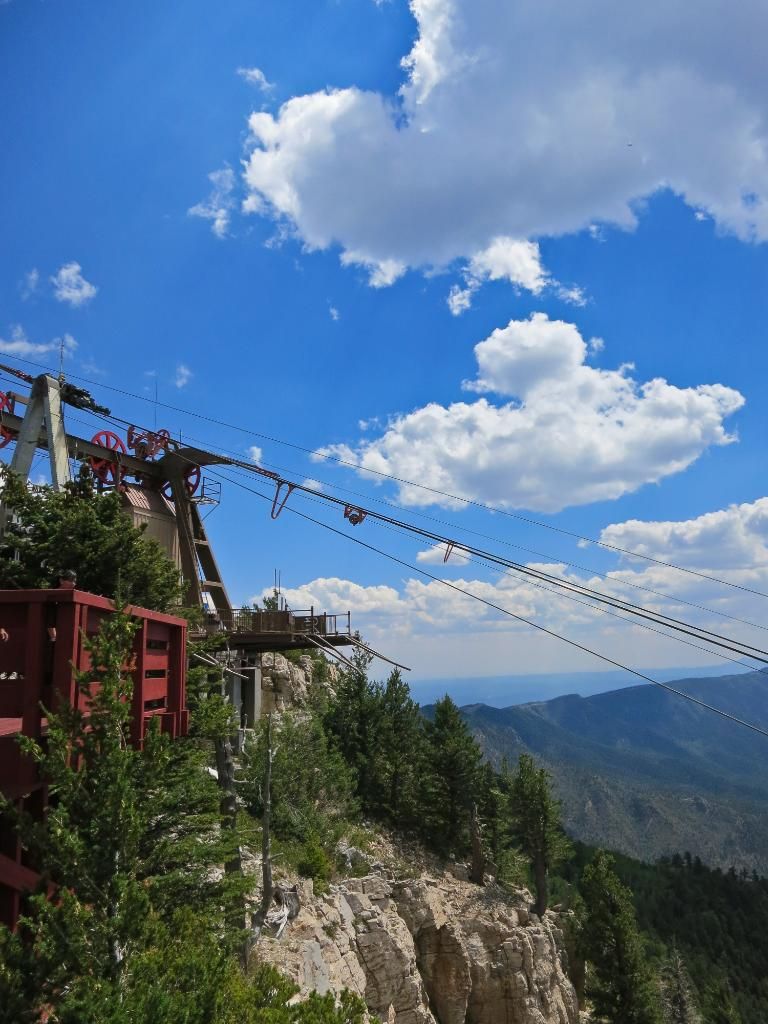 A walk of just about 20 feet gets you over to the top of the ski resort. Not bad!
Today a lot of folks were mountain biking the trails.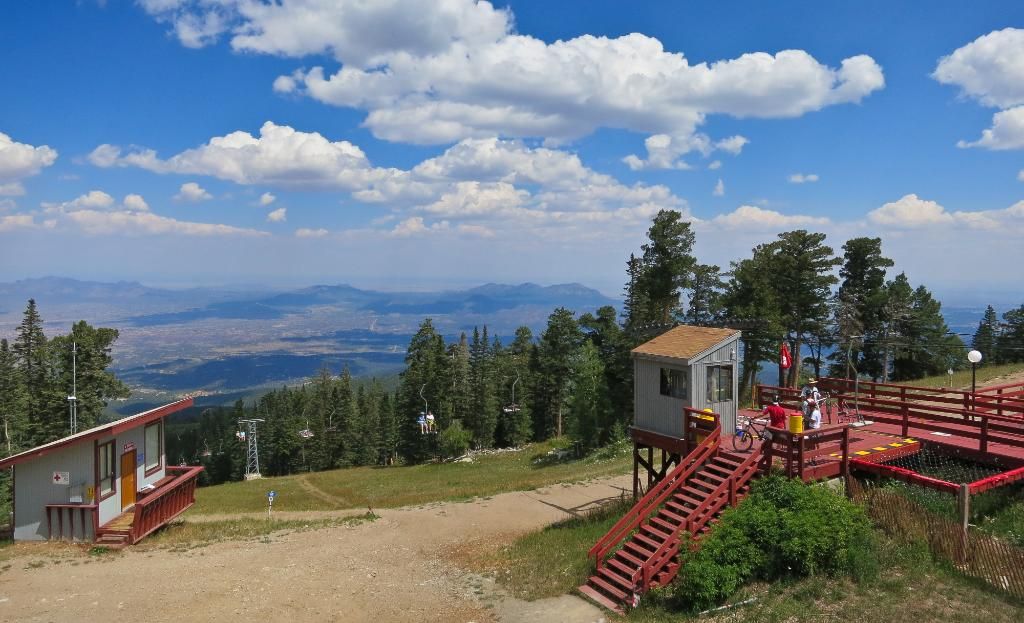 We had a drink at the old 60's bar/restaurant called "High Finance." Pretty neat place with a great view, but it looks like it hasn't had a lot of updates since 1960! Time to head back down.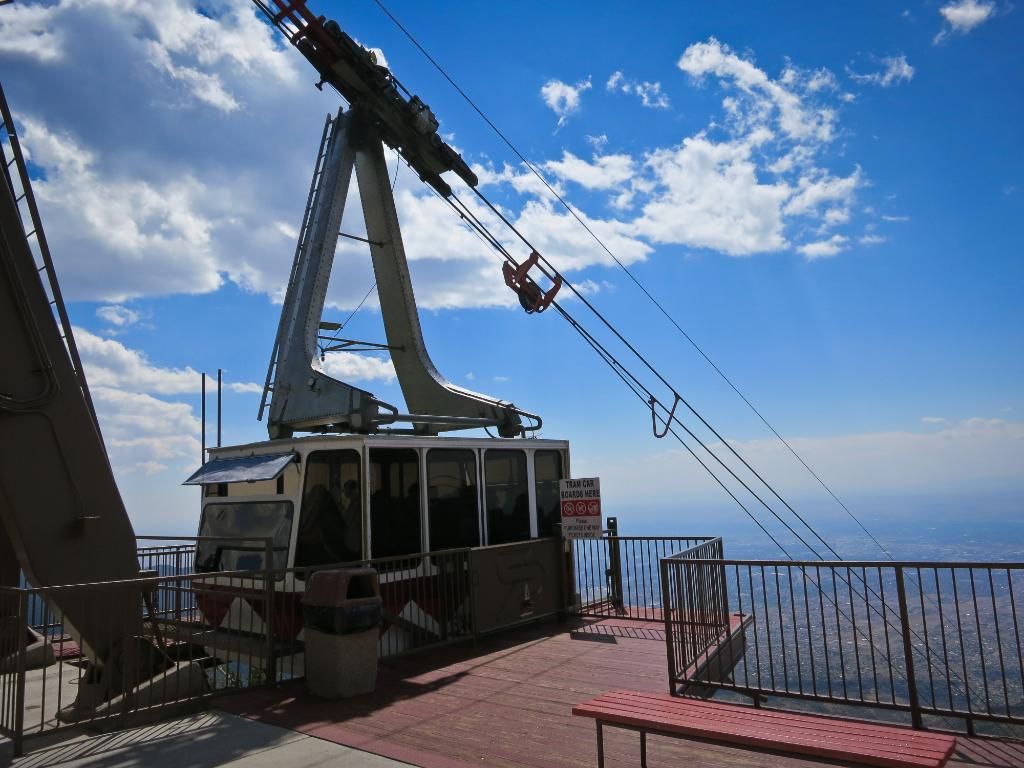 Looking back up at the terminal as you have a sense, well it's not just a sense, of free falling. You can feel the weight of the tramcar carrying you down quickly!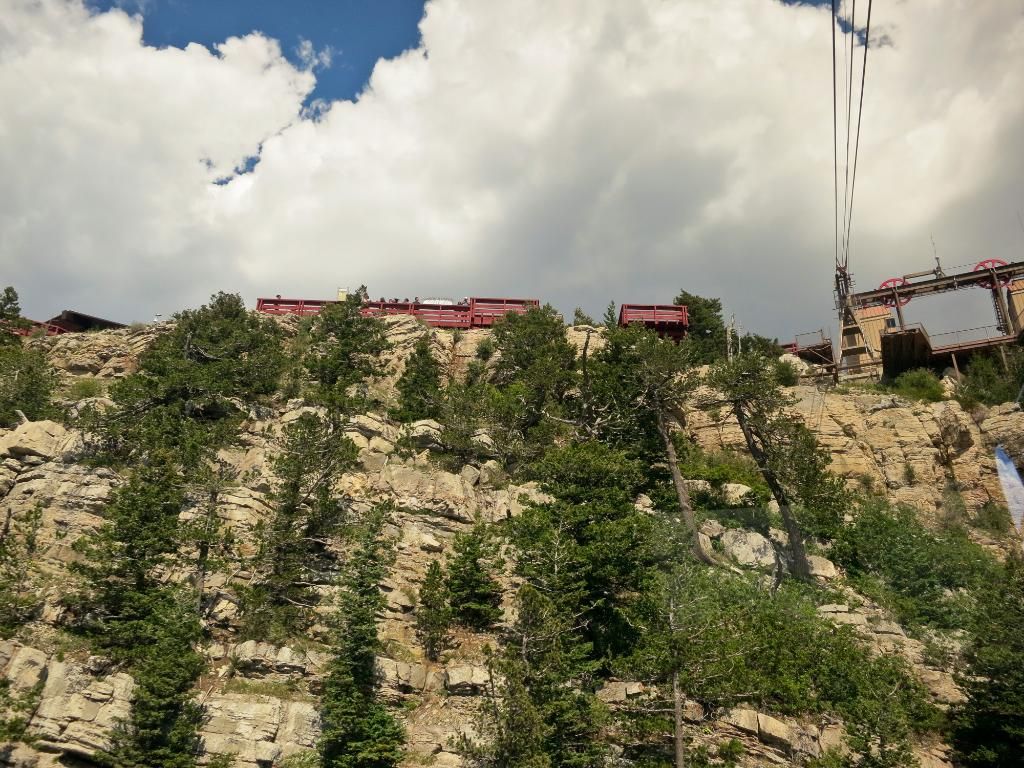 In a small museum at the bottom they had this amazing photo of a local resident on homemade skies in the 1890's! Wow!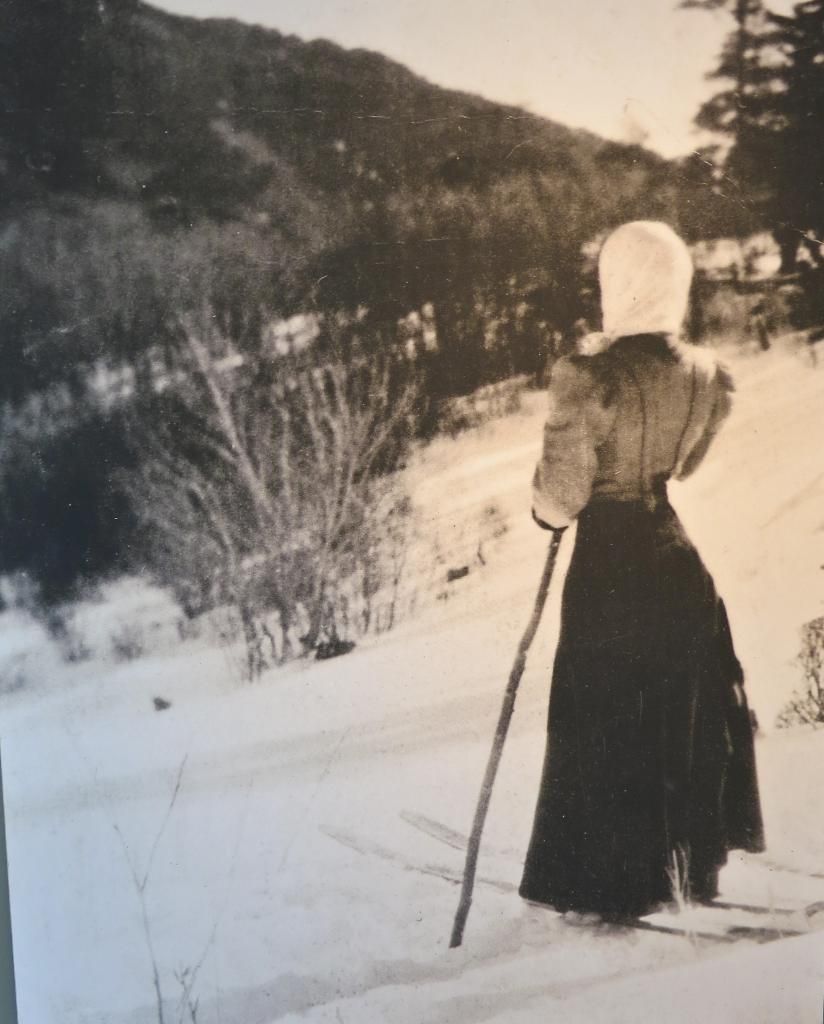 A little newer.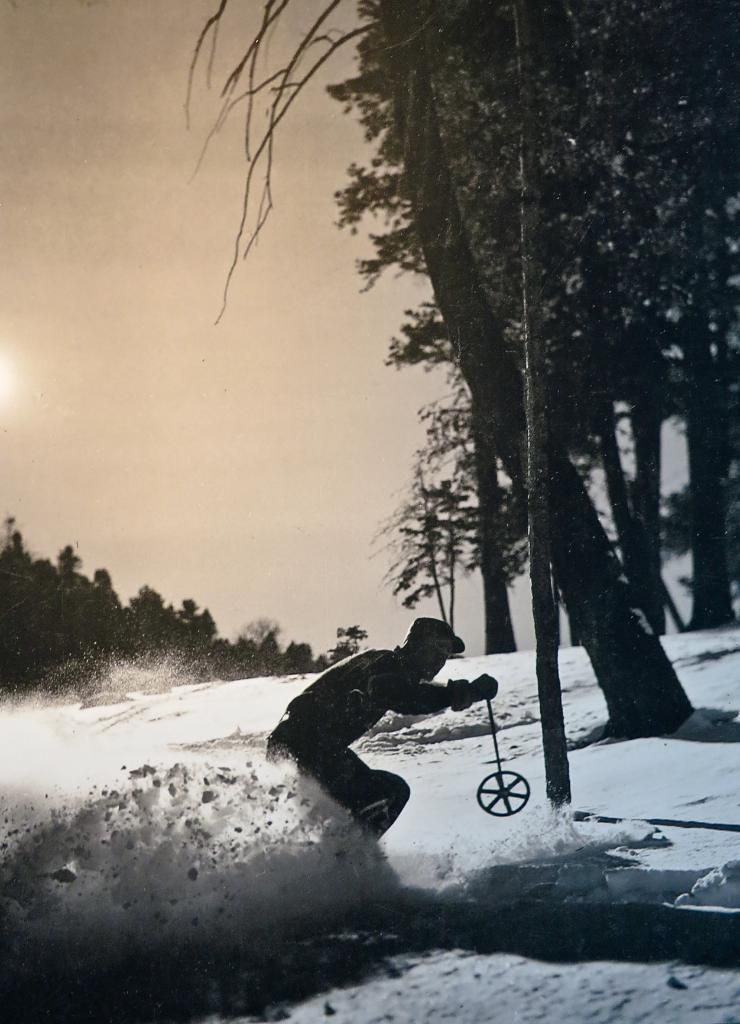 And newer still.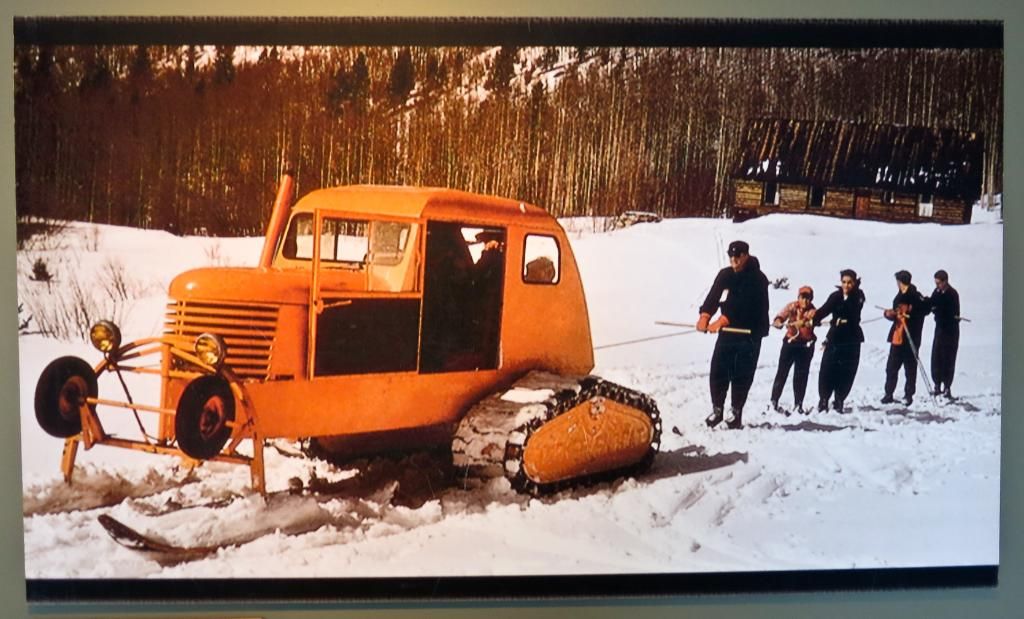 Apparently it was once called Ski Apache.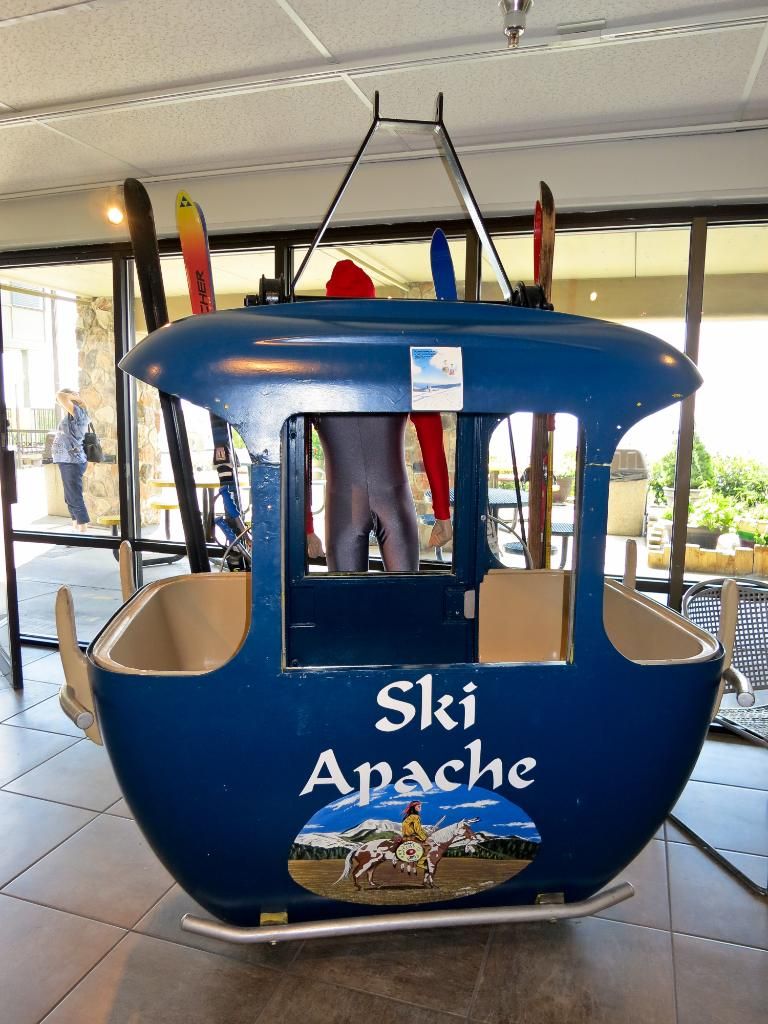 Lastly, here are a couple of photos of old town Albuquerque.