For Memorial day weekend D and I decided we at least needed a mini adventure. The 4x4 was still not completely well so I prepped Hammond the Triumph and we hit the road early Saturday morning.
We stopped in Wickenburg for Breakfast. The Horseshoe is some great grub. D said she was hungry and wanted the full order of Biscuits and Gravy, but I had seen the picture online of how giant it was. I told her to get the half order. She was incredulous and said "that's only one biscuit!! It won't be enough!"
I got a full stack of cinnamon raisin French Toast. The french toast was great and more importantly the "half" order of biscuits and gravy was ENORMOUS! The "one" biscuit was more like 4 biscuits with huge chunks of sausage. It filled the plate and these were not small plates.
Vindicated in my pressuring her to get a half order we waddled out to the bike and proceeded towards Skull Valley.
As we climbed the switchbacks I was reminded how great this state is. No one was on the road and the weather was perfect. We stopped in Skull Valley for a sec to strecth and then headed off the winding back road to Prescott. (Preskit!)
We met up with a buddy named Rex. He rides a nice old Gold Wing. One of the first years of this legendary bike. Those things run like a top!
(the Raven has amazing food by the way! And an immense amount of micro beers on tap that is ever changing!!)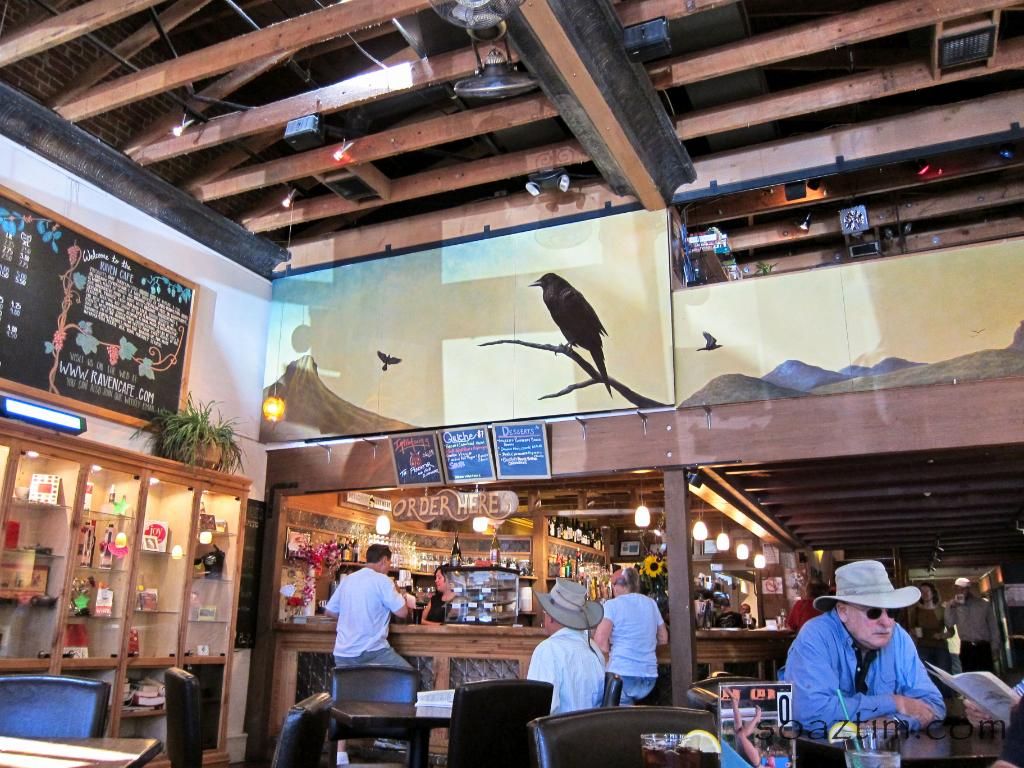 After a quick chat at the Raven we headed toward Prescott Valley to see another buddy named Chris. Chris writes and photographs for Overland Journal. He's an all around impressive person and traveler. He had been in Mexico and parts unknown for a hiatus from the world and it was great to catch up.
Off to Mingus mountain and Jerome we went!!
Jerome is a old mining town perched on the side of a hill. An immense amount of copper was taken out of these hills and like Bisbee it was kept alive after the mines closed by artists and eccentrics who moved in and kept the old buildings from falling down.
On a weekend like this the town can turn into a sort of "weekend warrior" biker central, but it's still worth a visit.
This was one of a couple decent bikes in town. Too many big, fat, chromed out garbage trucks otherwise. Thankfully when it comes to bikes the squids are easy to spot.
Lots of tight little side streets with more great old buildings.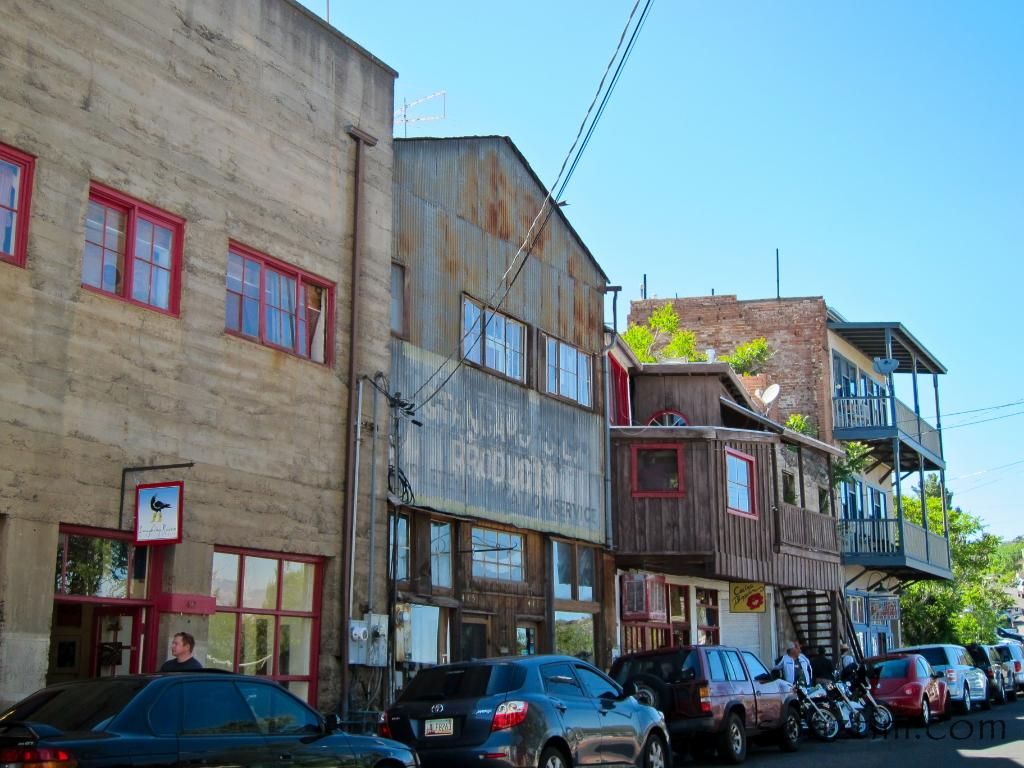 Junk or art. I'd guess it was art since it was some neat junk to look at!
Old house of ill repute now sells nicknack's and Motor Co shirts! What a difference in a way to make money.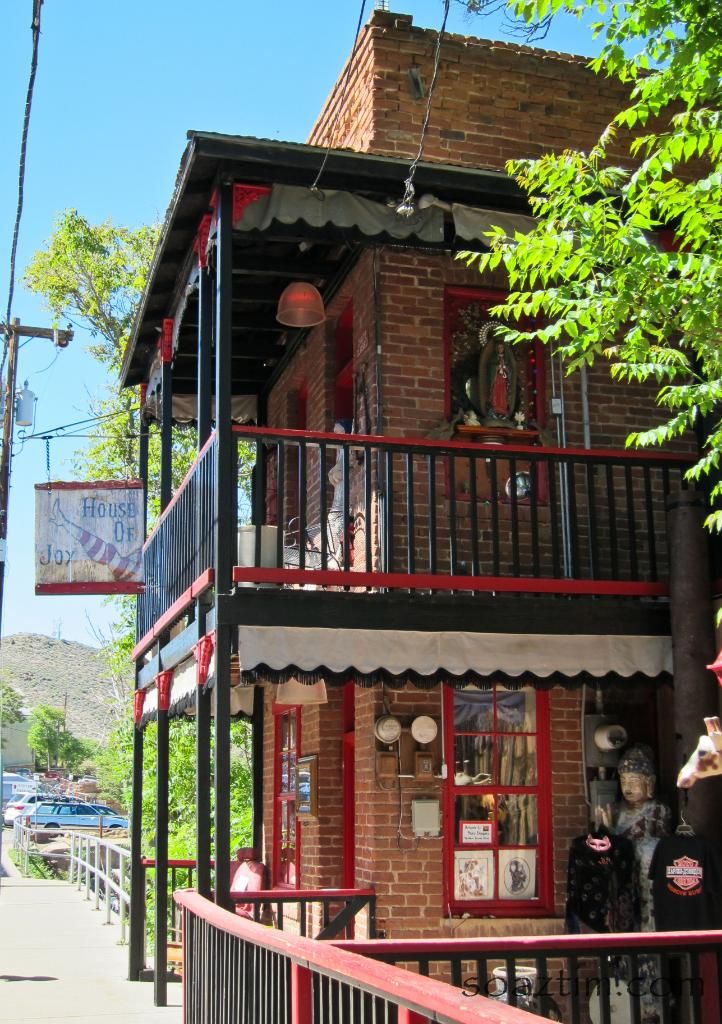 My favorite part of any old town are the pieces that have been preserved, but not restored. This old bank entrance way was left and thankfully the elements in Jerome aren't too hard on it.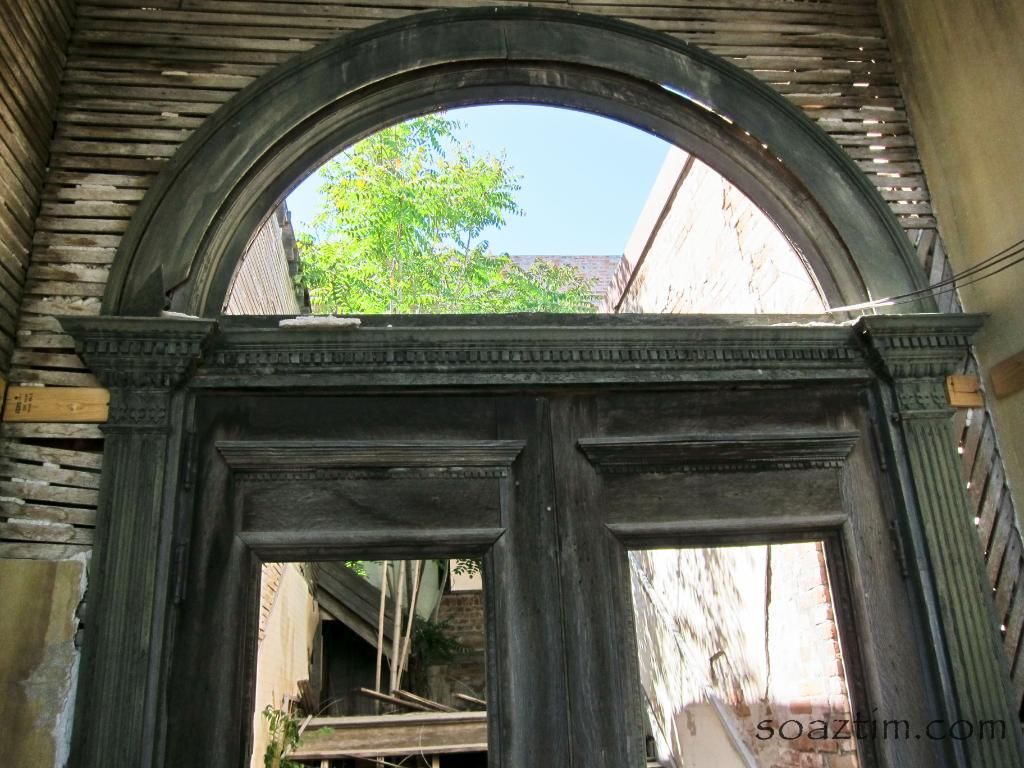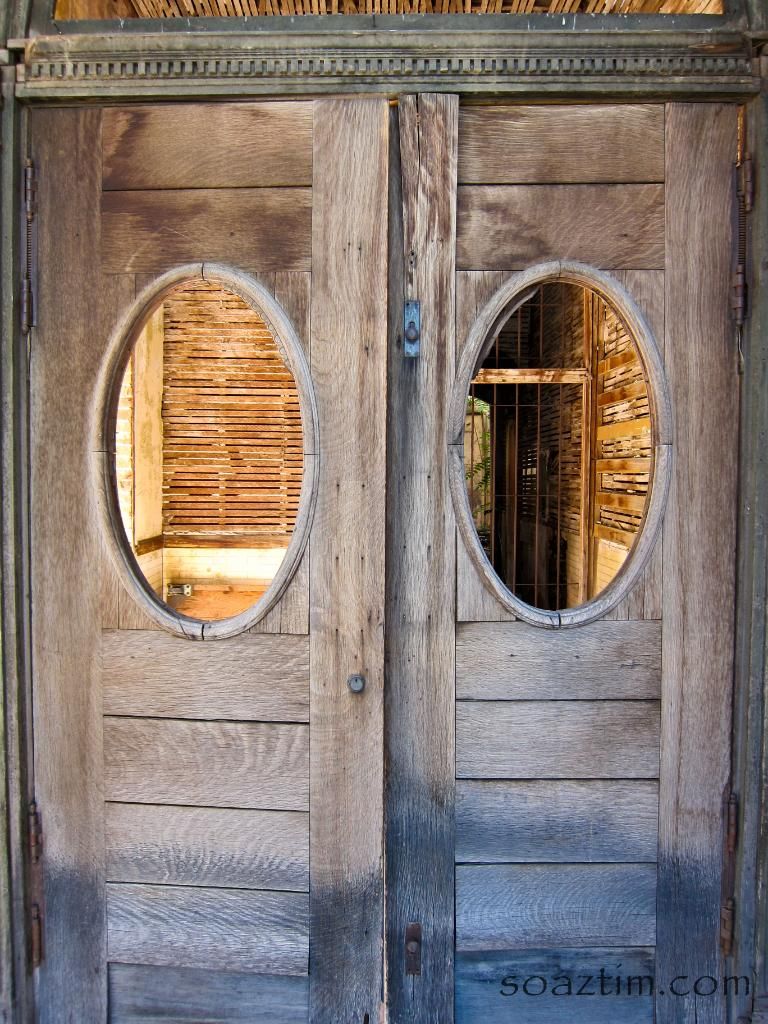 Looking up to the ceiling at the same entrance.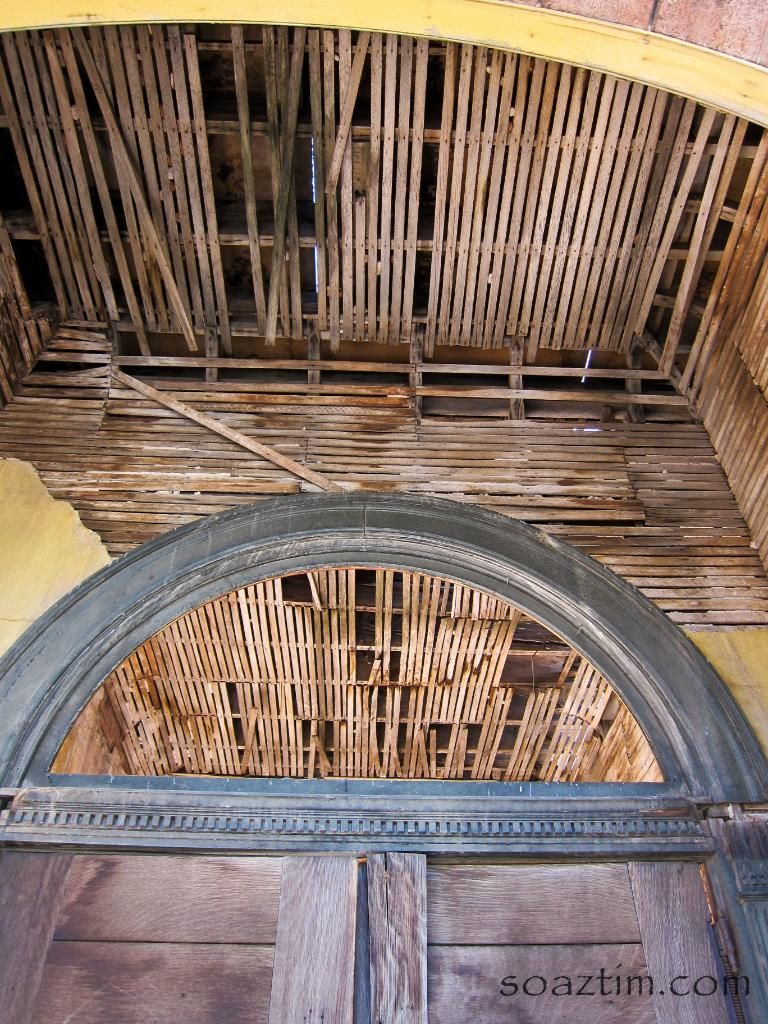 Just another view of the main bar in town. We sat on these steps for a bit and hung out. As we noticed all of the locals with coolers drinking beer we wondered if it was legal to drink in this park. Sure enough a local Sheriff came along and sat down with all of the locals so I guess that answers our question. It seemed like a good Saturday activity when you live in town is to either work and sell your wares to the tourists or sit on these steps and throw a few cold ones back.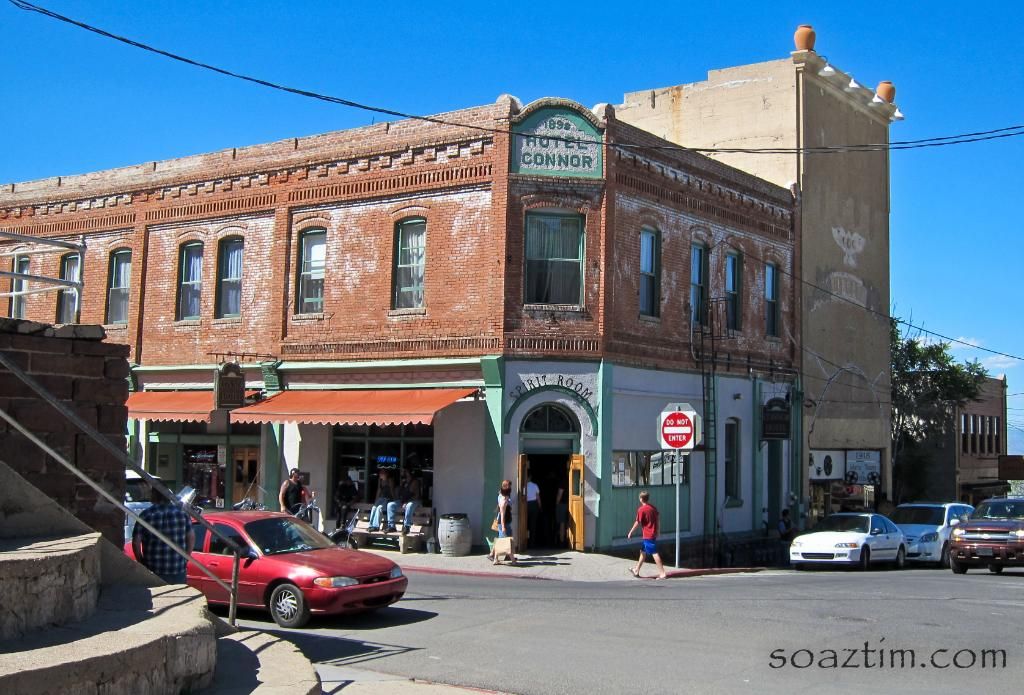 This is the other bike in town that I'm calling cool. Cool because it's got the most insane exhaust system for a little Honda four I've seen and because it clearly had some personality.
We hit up "Haunted Hamburgers" for some dinner. Not a bad burger at all. This place is pretty new. The view was great from "up" at the patio. We could look out and see the red rocks of Sedona in the background.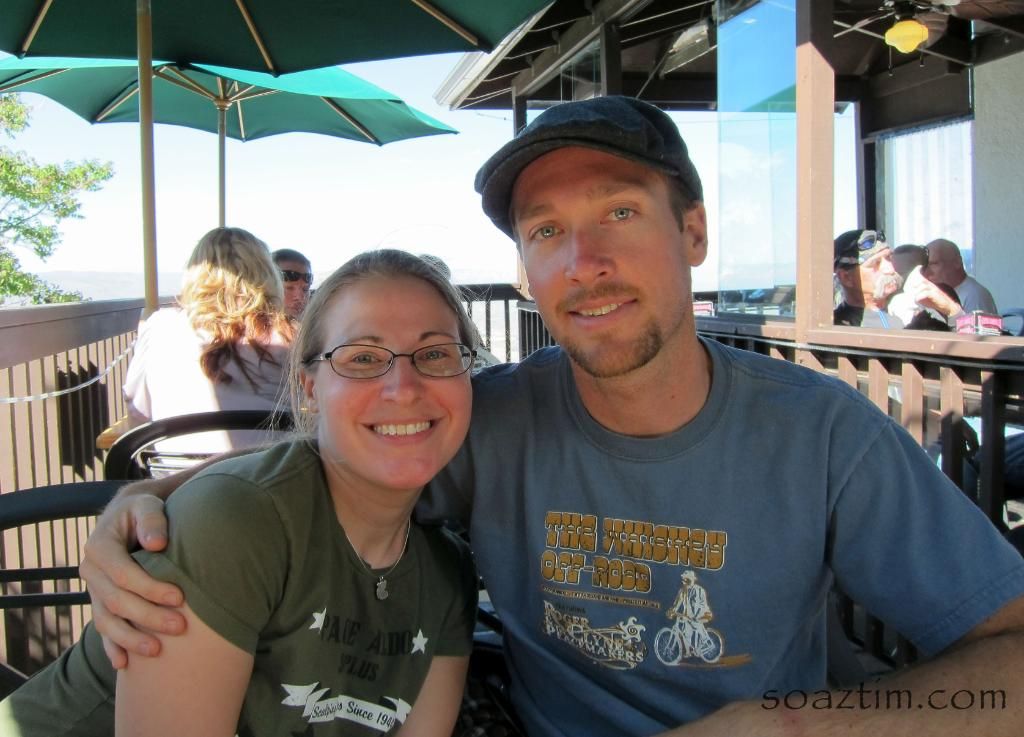 The "Sedona" view from Jerome. This building had some sort of things on top of it. Clearly very old. I couldn't quite figure out what it is though!
Hammond parked in front of the old Bank.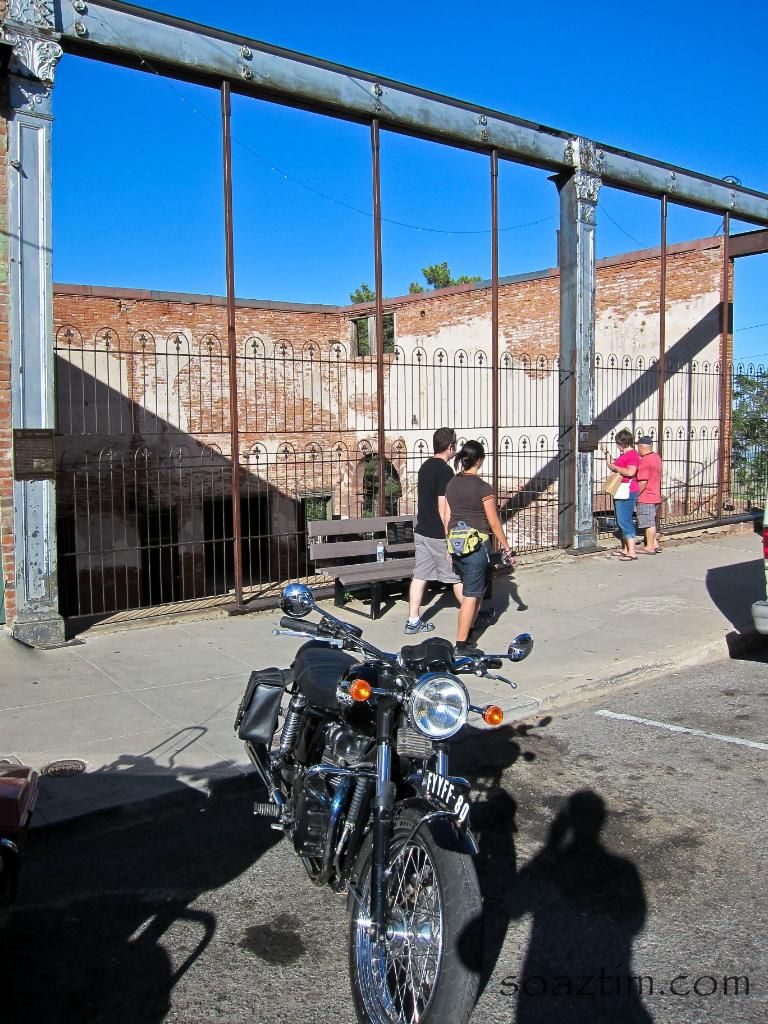 As the sun got low into the sky we headed for Mingus Mountain to camp. Being Memorial day weekend and having a dislike of established camp grounds, paved camping spots, toyhaulers and people in general we headed down Cherry road looking for a remote camping spot. After several miles of dual sporting the Triumph we found a great spot well out of site of any other campers.
Our Friend Ginger Fire drove her truck this trip since we had nearly killed her dirt bike on the last offroad adventure and it still needed a couple of things fixed before going out again. Since she was trucking it Morgan got to come along!!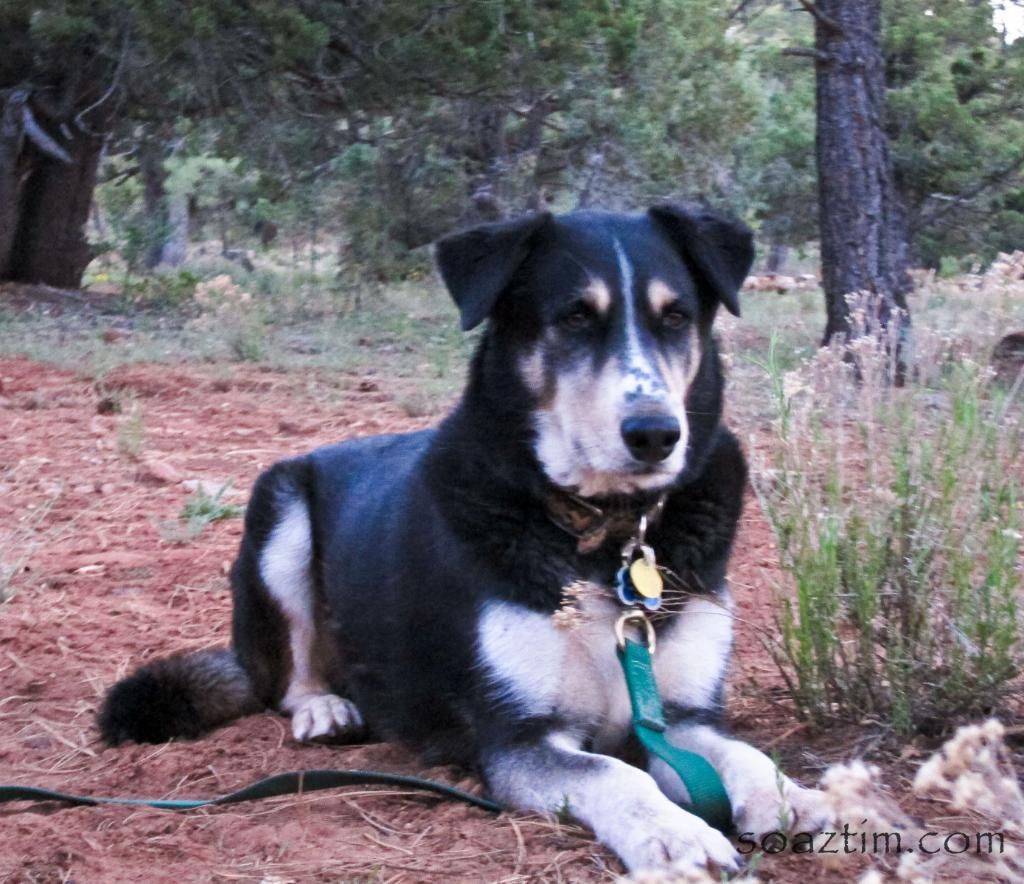 Note our tasteful 2 person tent and her 3 bed 2 bath monstrosity!!!!
Hammond was liking being in the dirt!
We sat by the fire. Drank a few beers and made smores. Not a bad day.
This little fella was hanging onto the tent.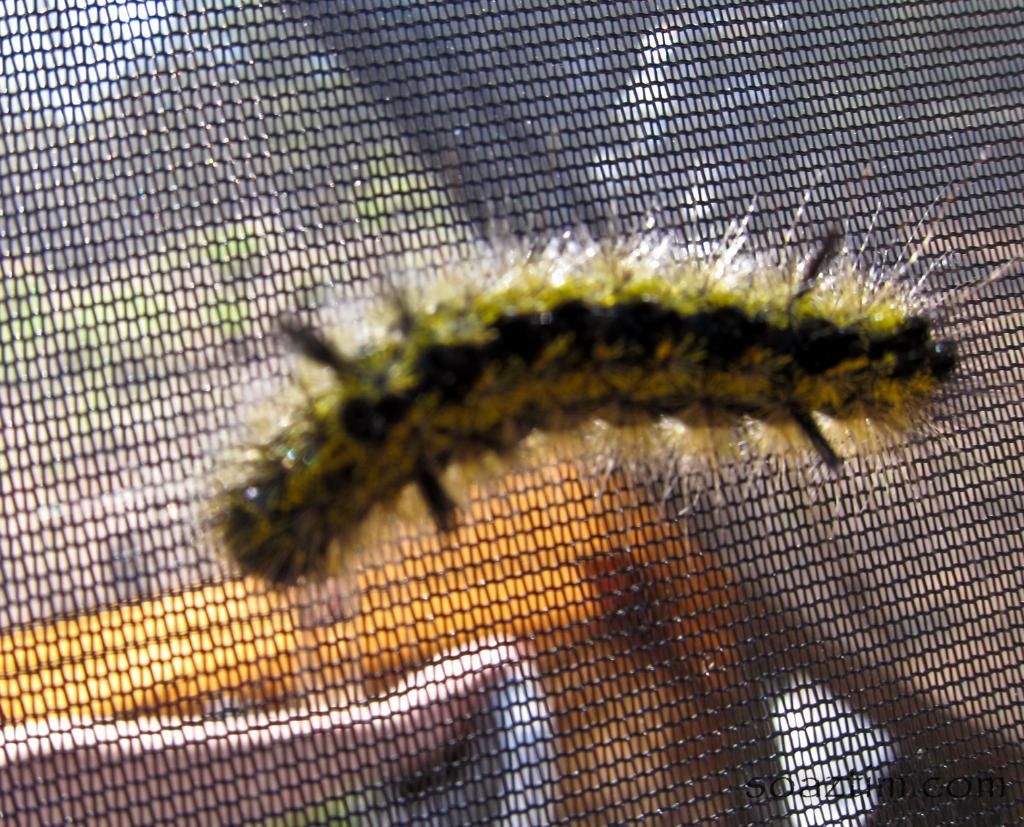 This little tent worked great. I have a smaller tent for solo moto trips, but this tent worked perfectly for 2.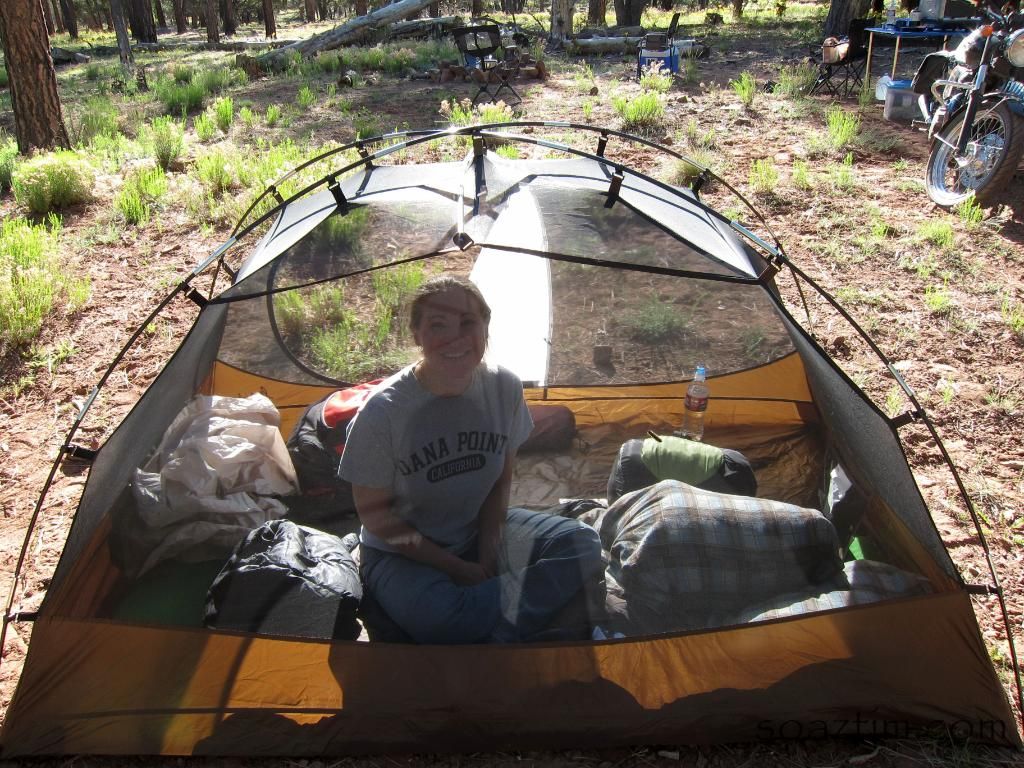 Dust bandana on and Danica in the truck so I don't have to worry about riding two up on the loose gravel and we were off!
I think it was right about at this point I knew I needed to pick up a Triumph Scrambler. I'd love a dirt bike "light" to cruise the trails. Not Light as in light weight because these bikes are pigs, but light as in not for singletrack or hardcore dirt bike riding.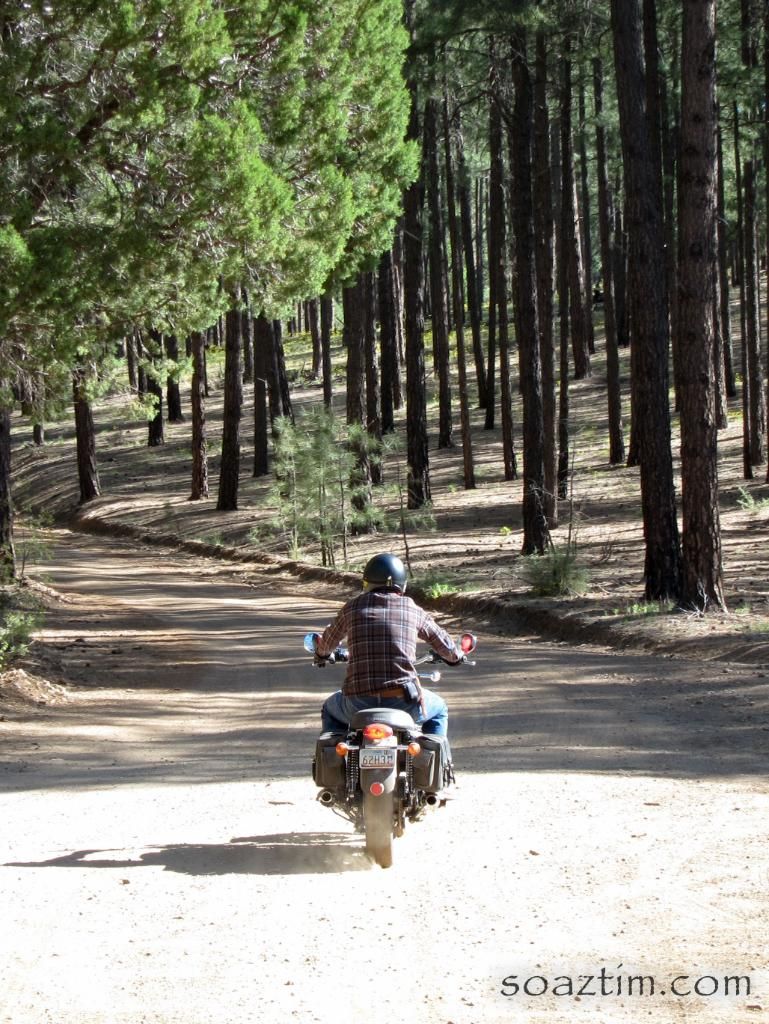 And we're almost there!
Getting there!
Generally this is a good sign meaning lots of tight corners. In this case it meant the road through Jerome was dirt. Oh well, I had already done plenty of that this morning!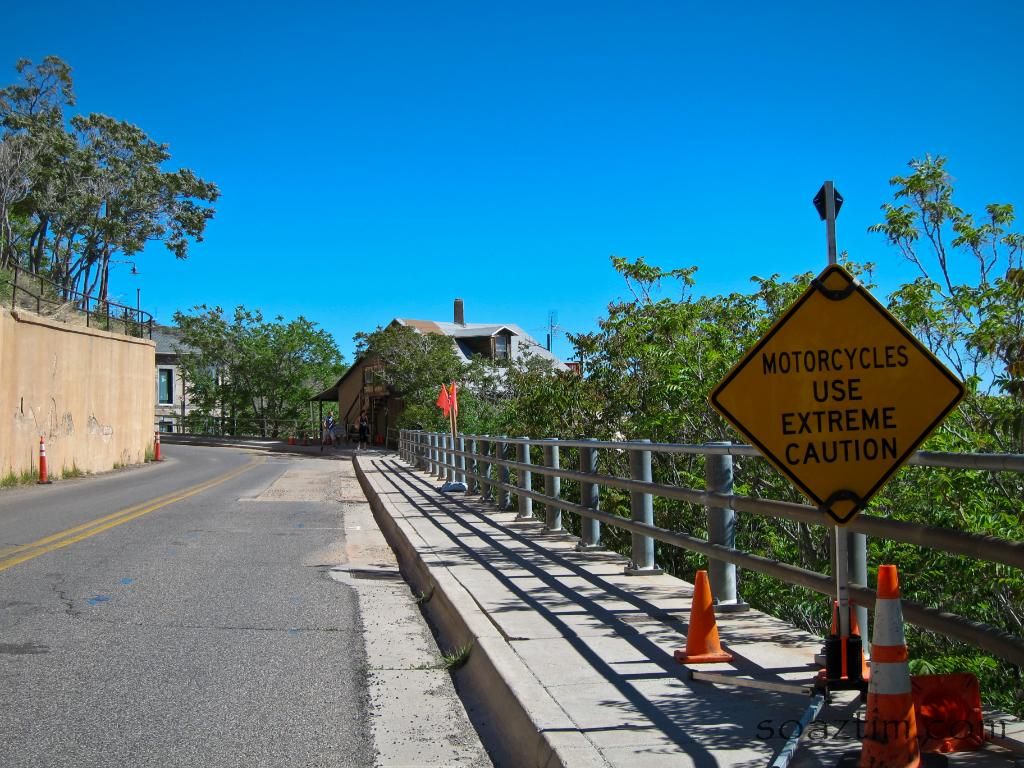 Jerome pearched on the hill.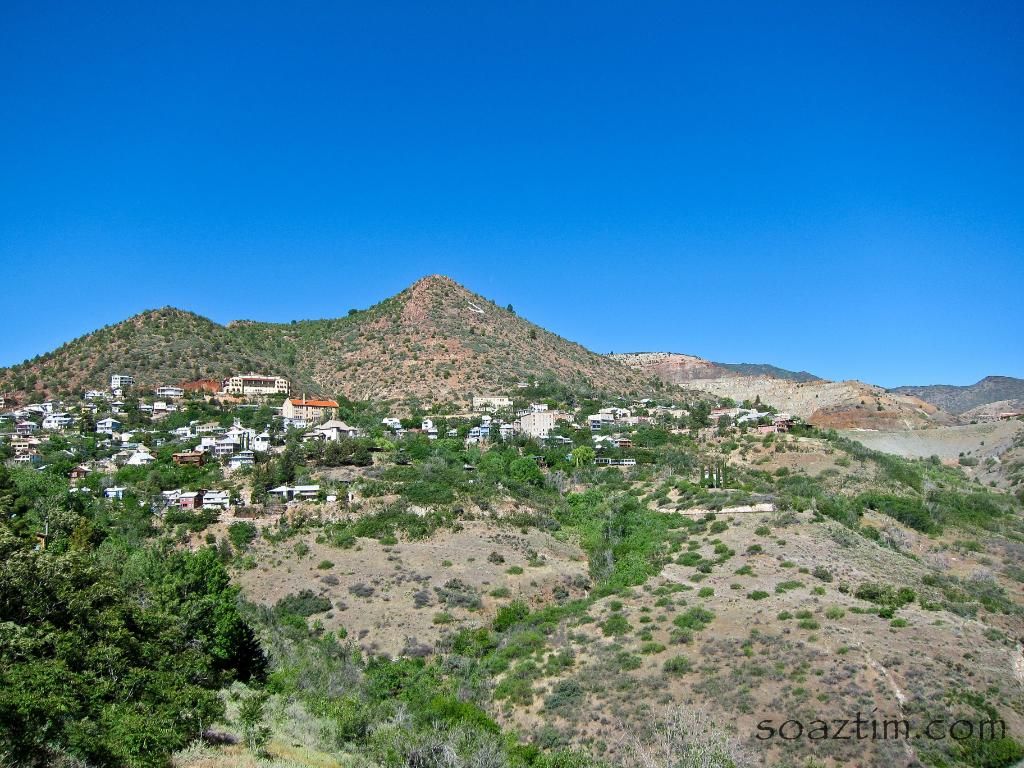 Throughout this area are signs of mining. Old structures and the telltale "tailings" showing where mine shafts were dug.
J for Jerome. Gotta love how cities always used to do this. Before good maps and GPS you can really see how seeing a letter or the whole name of a town for many miles outside of it would be nice to confirm that you had in fact found the place you were looking for.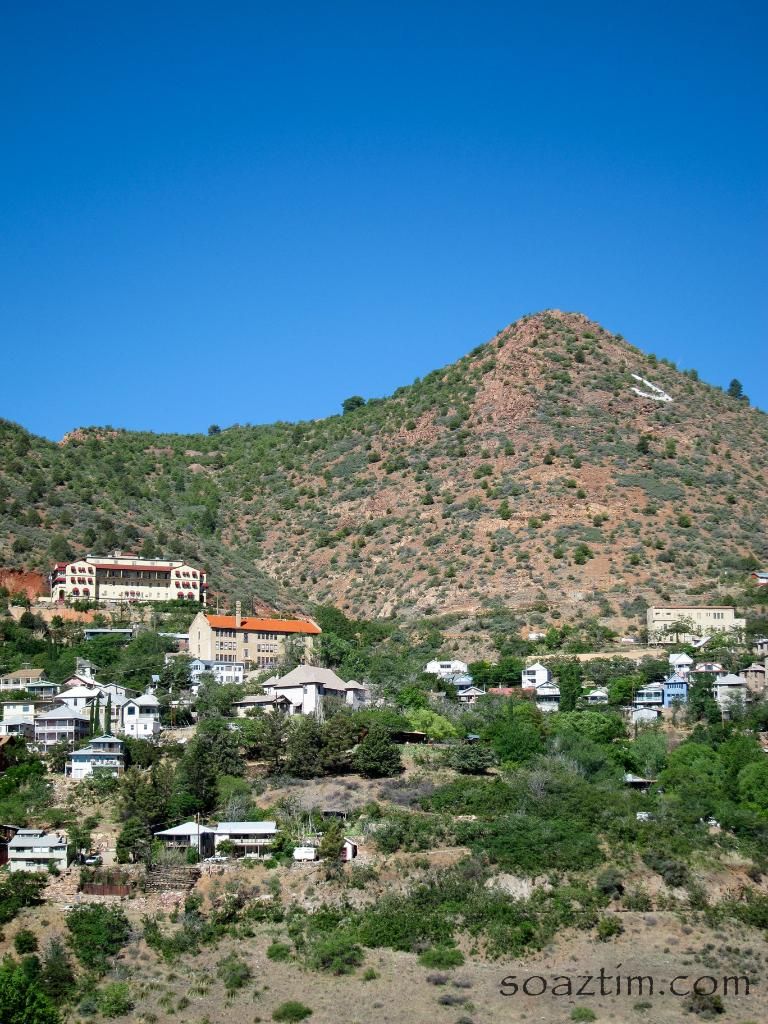 One of two old filling stations still standing in Jerome. The other one is now a house. It's neat to see these places still standing and picture the old Model T pulling in for gas. There is no gas in Jerome currently so you have to drive to Cottonwood to fill up.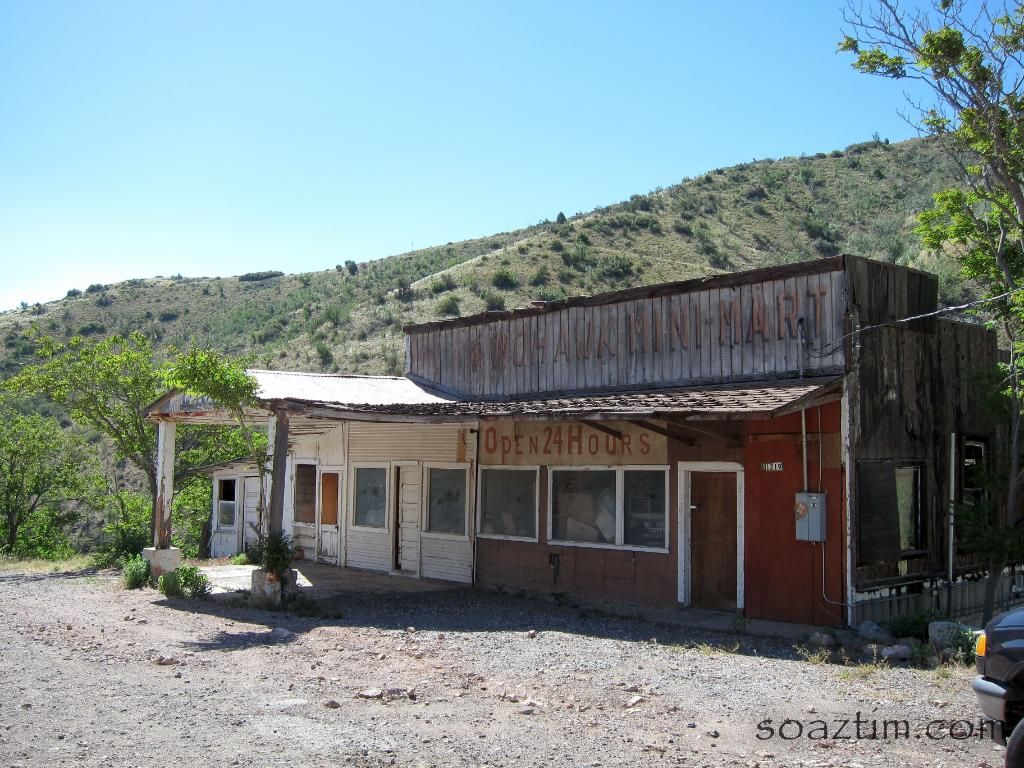 Close up of that sign.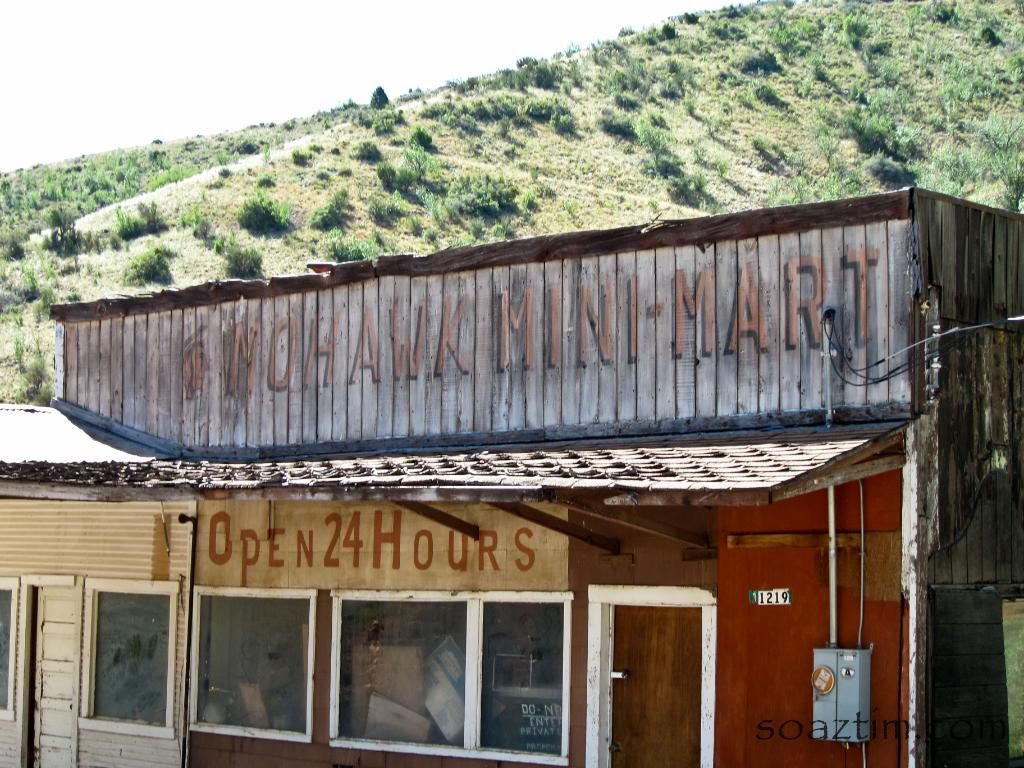 D fits well on the little Trump. We are both comfy on it like two peas in a pod. For really long distances it I get cramped up a bit like any bike, but even after this epic loop we were embarking on today we both felt pretty good.
Speaking of the loop I didn't mention what we had decided.
We pulled into a gas station in Cottonwood to fill up. The plan was to head back to Phoenix, but we were so close to Sedona and flag, the weather was perfect and I had never ridden some of the upcoming roads on a motorcycle so we decided to head our own way. Ginger Fire headed back to Phoenix and off we went to Sedona.
Sedona was a zoo with tourists, but we had just come for the roads and the views so we kept moving and enjoying the ride.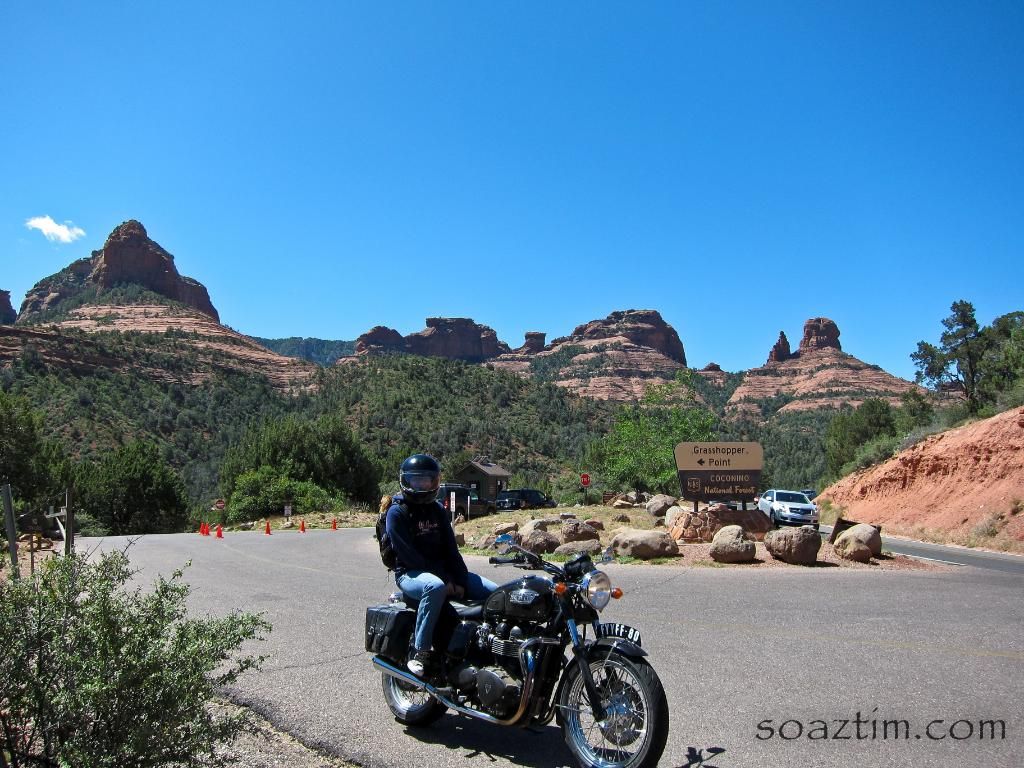 The road ahead! Woohoo!!!!
The road snakes right along Oak Creek up this canyon towards Flagstaff.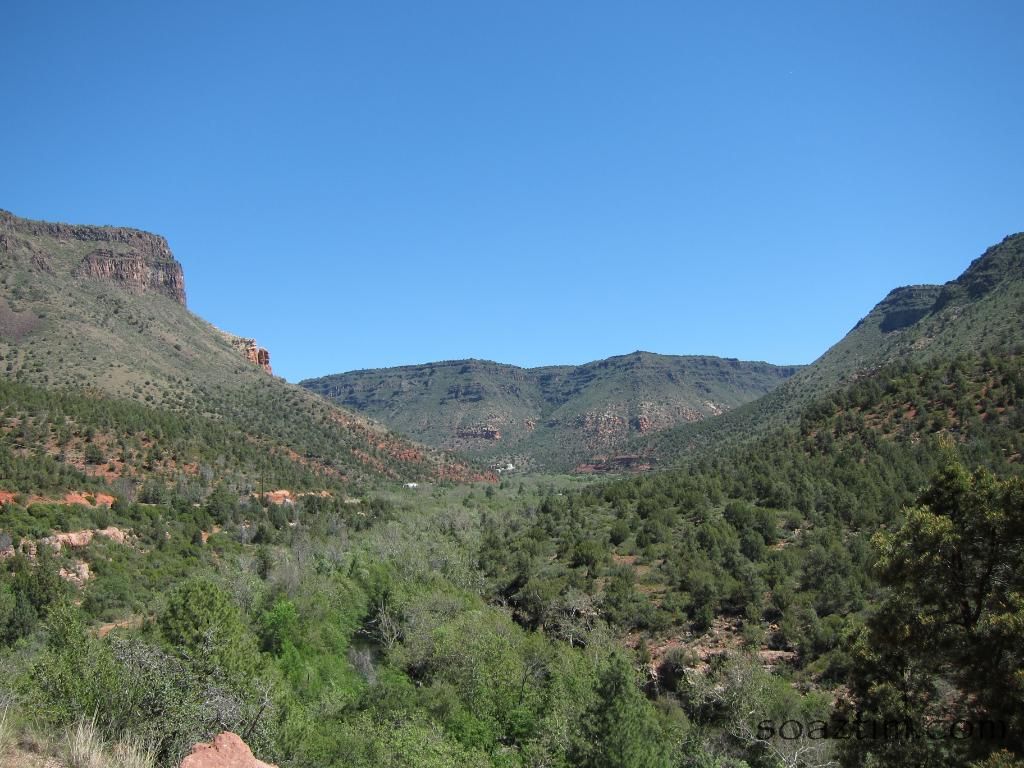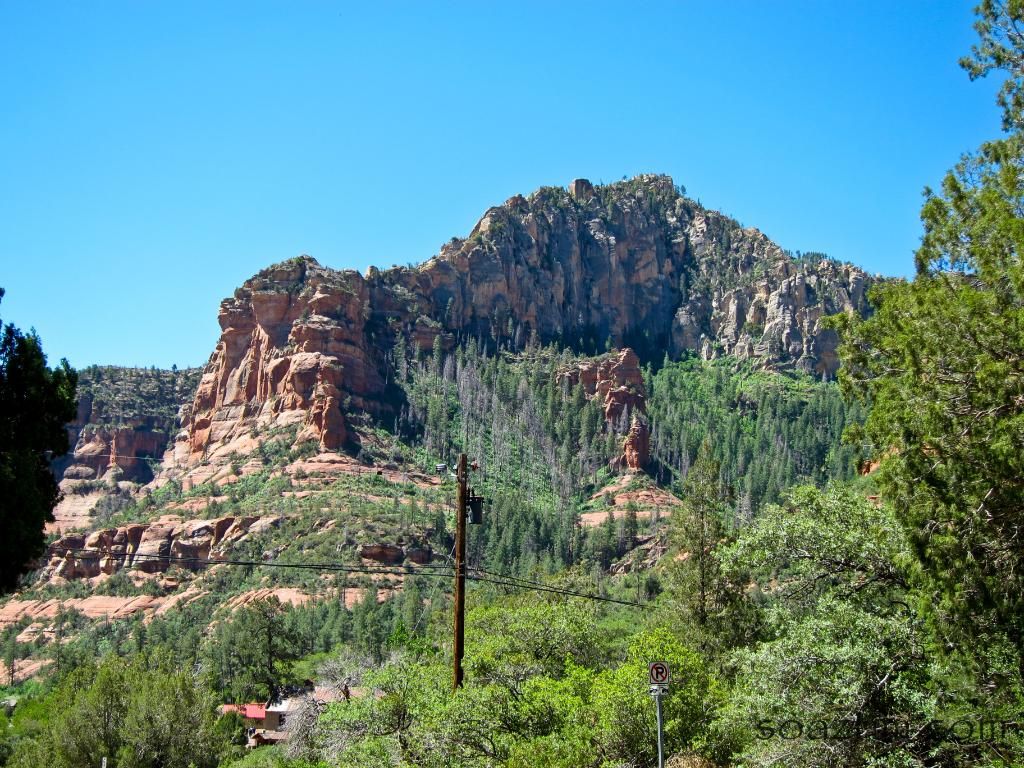 We pulled into Flagstaff and it had gotten pretty chilly! Glad I brought along my leather jacket! We stopped at the relatively new Lumberyard brewery for some lunch. When I was going to school at NAU this place was actually a lumberyard, who would have thunk it!
The food is really pretty darn good. It's owned by the same people as the Beaver Street Brewery which is always a good place to grab some grub. At this point the wind had really kicked up. A friend shot me a text warning me to stay away from Flag because the wind gusts were up to 65MPH. Whoops, a little late for that.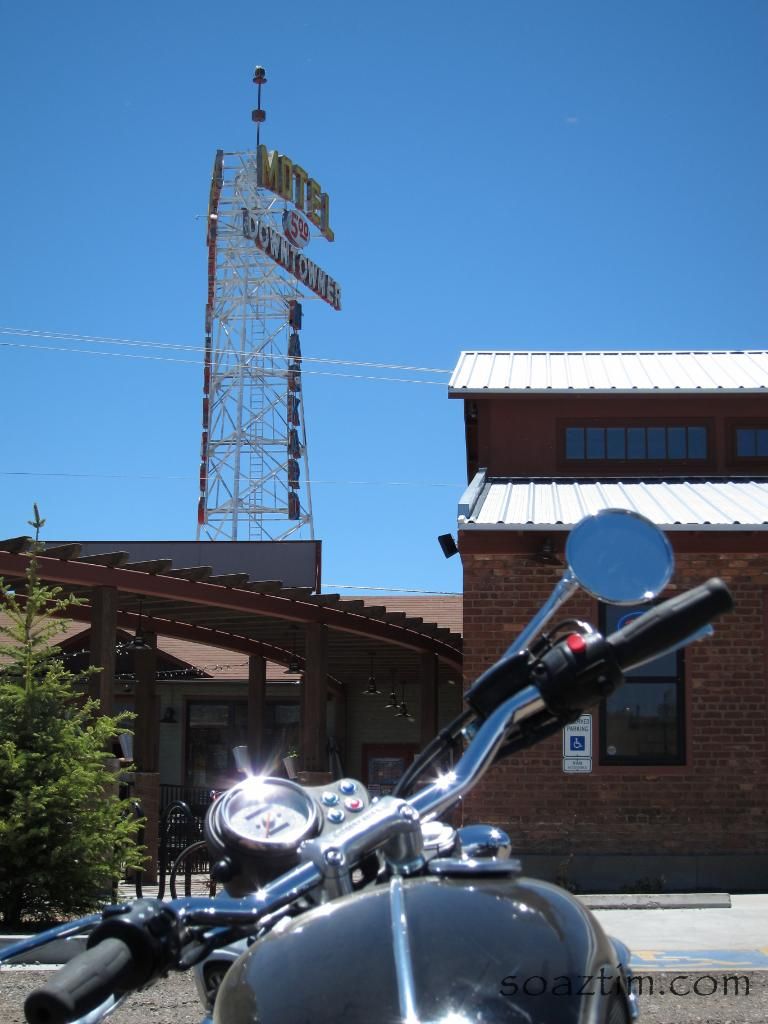 We headed out Lake Mary Road and stopped by my old house where we rented during college. The wind on Lake Mary was unlike anything I've ever experience on a motorcycle.
The gusts were strong and we road at a 15 degree tilt as the side wind hit us. That was when there was tree cover. When a small lake like Lake Mary or Mormon Lake would appear the gusts would increase exponentially and we'd get blown almost into the other lane and then recover by leaning to a near 40 degree angle. It was weird and unsettling to say the least.
For the first time in my life while riding next to one of the lakes I actually thought the front tire might get washed out by the wind. No bueno! Then another first, we actually leaned right into the wind while making a left banking turn!! It was wrong in so many ways to lean the opposite direction that we wanted to go!!
Slowly we made progress. Our necks and arms were tired from hanging on.
I assumed as soon as we got out of the area the wind would die down.
If I had known that every mile up until pulling into my garage in Scottsdale would be heavy winds we would have gotten a hotel and waited it out!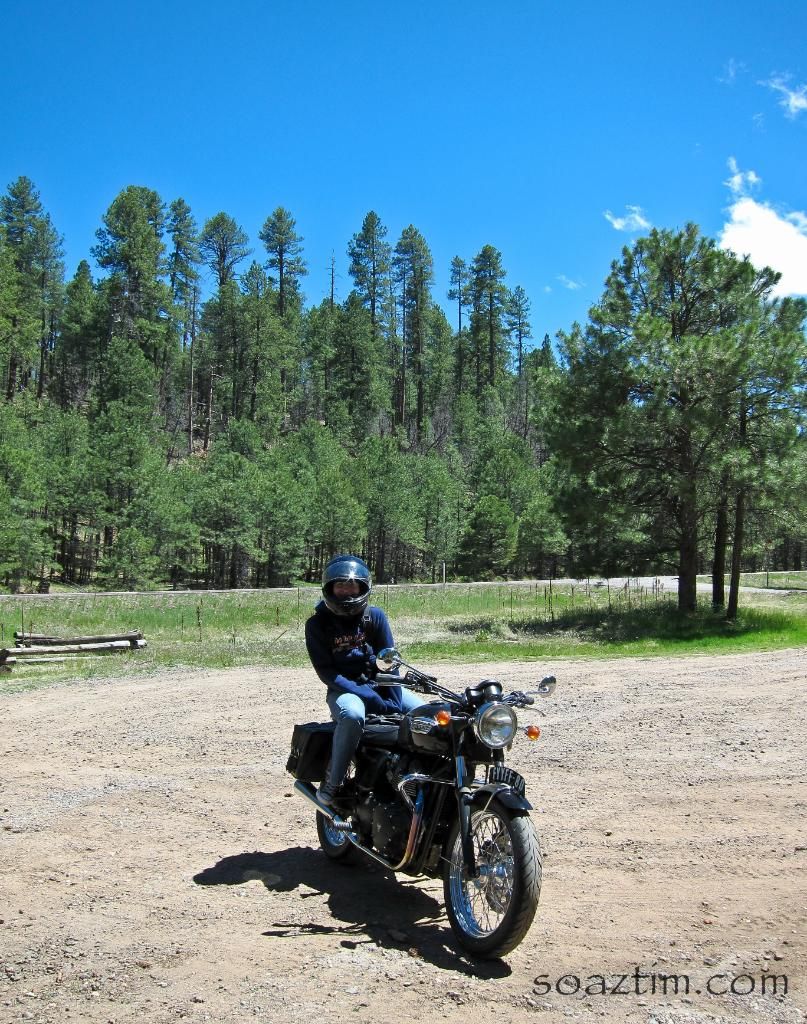 Even with the wind, this was a great section of road to ride!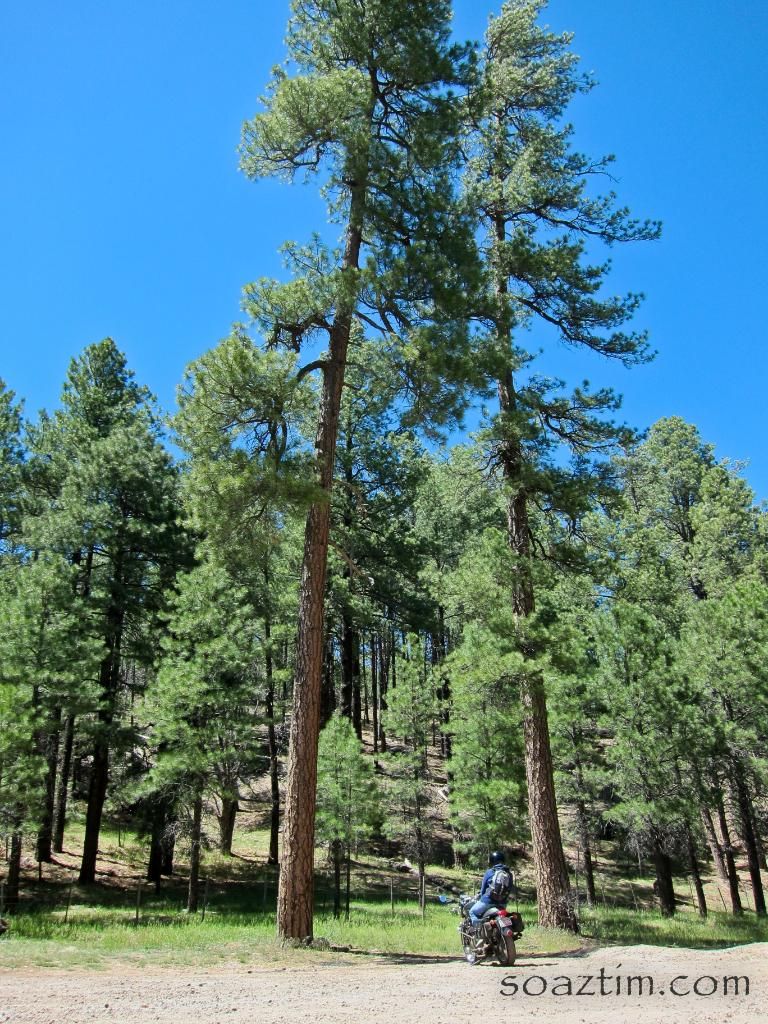 In Payson we were tired, cold and just wind blown bad. We took mainstreet down to a little community lake and just layed in the grass soaking up the sun. That half hour did more to relax me then the rest of the whole weekend. Funny how just stopping to smell the roses does that. What a great ride. We did a lot of miles the second day, but every bit of it was an adventure and I wouldn't have it any other way. :-)