There is something cool about doing two things in one day. Two things that you consider fun, but are different. Skiing and surfing. (or substitute water skiing here in AZ) I have an affinity for two wheels like some people have for boardsports. This was my two things, one cup... er day.
We got up pretty early, for new years day, and suited up because it was COLD in Phoenix today. When I say cold, I mean in the 30's. Such is the insane desert that in just an hour it would be 50 and by afternoon it may even hit 70.
We jumped on the beatster and headed out for a ride to Tortilla Flats, AZ. The guy that sold me the bike said a ton of folks ride motorcycles and even bikes out there every New Years Day. The windy road that is heaven for 2 wheels and torture for lumbering loose suspension 4 wheel vehicles is some of the finest miles of asphalt anywhere in the US.
Tortilla Flats is about 120 miles round trip from North Phoenix. You can take back roads which may add time and distance, but some of these back roads are almost as pretty as the road you are riding to. Tortilla Flats, the whole "town" was built in 1904 and bought in it's entirety by a family from Indiana in 1998. More info on the town is
here.
Danica suiting back up after a quick stop.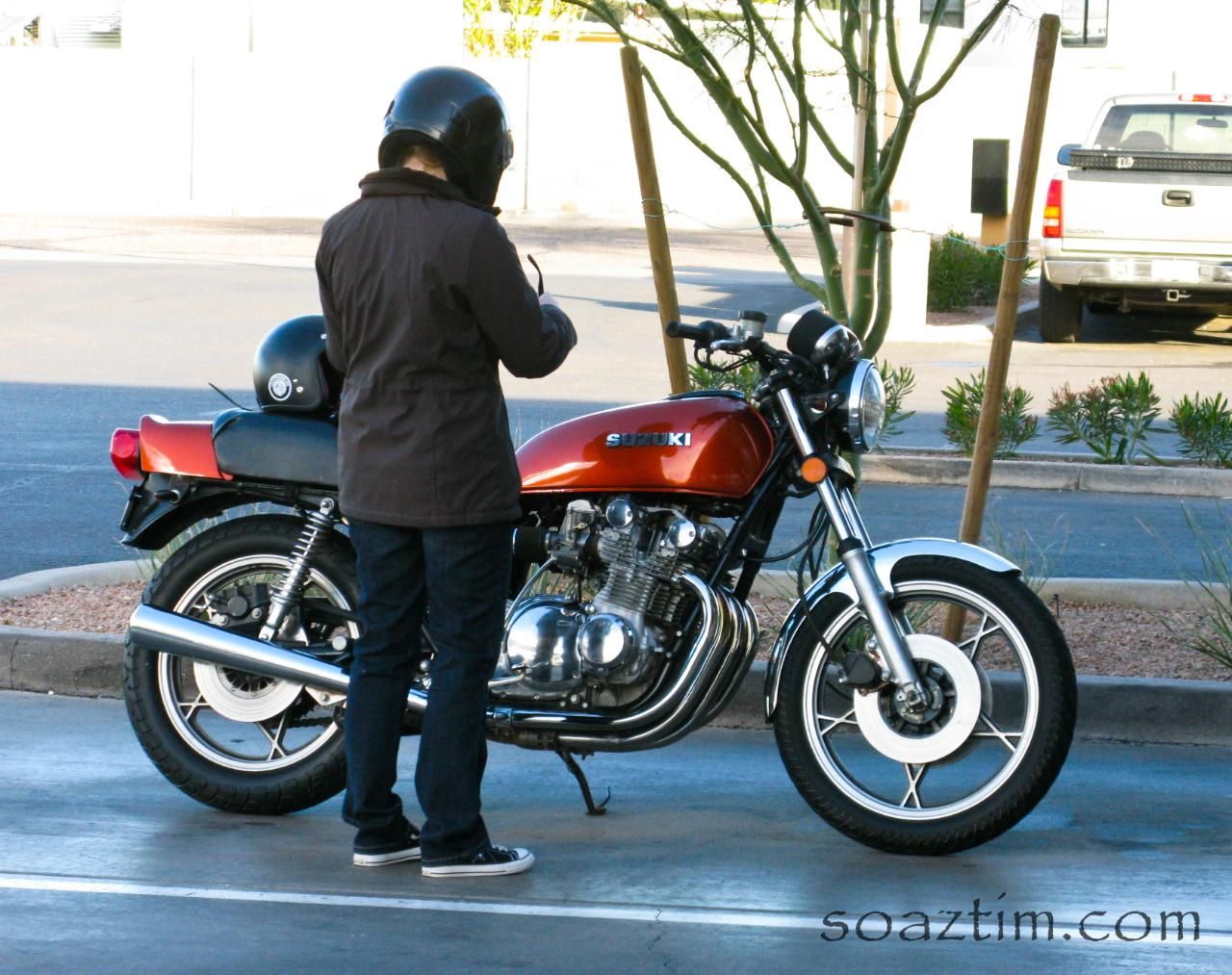 Looking at Apache Lake.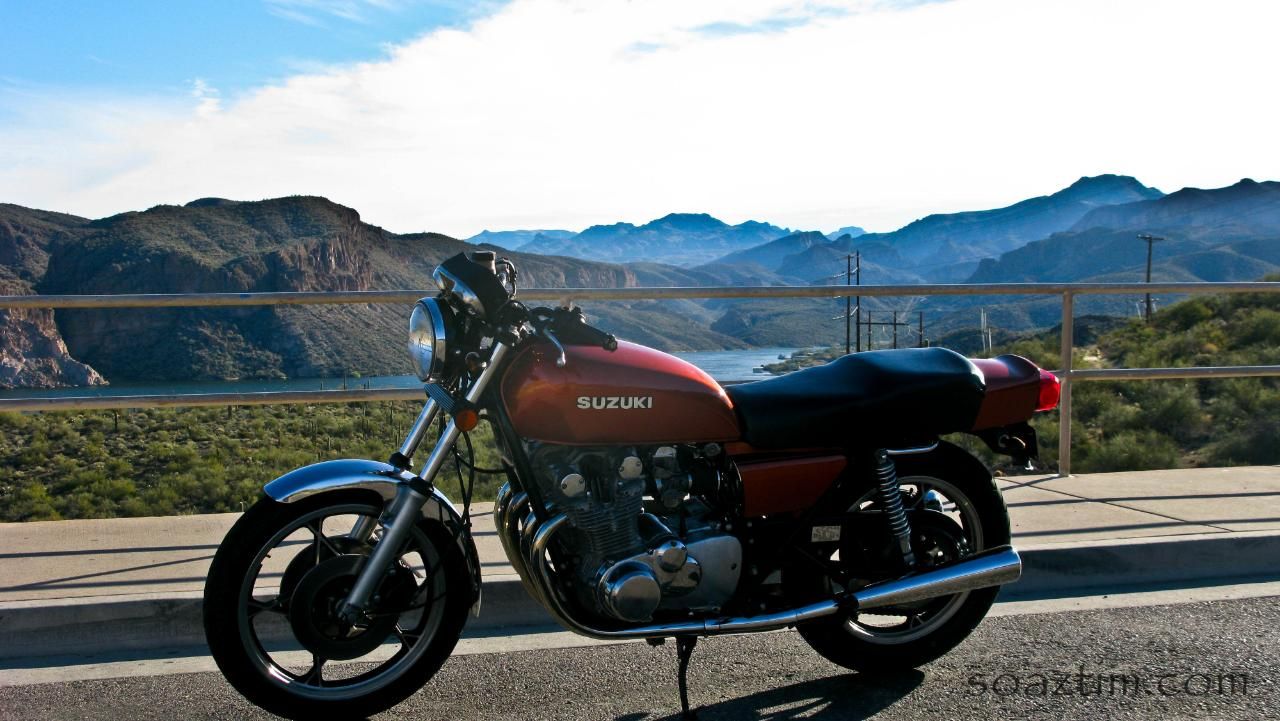 There are two 1 lane bridges along this road. Watch out!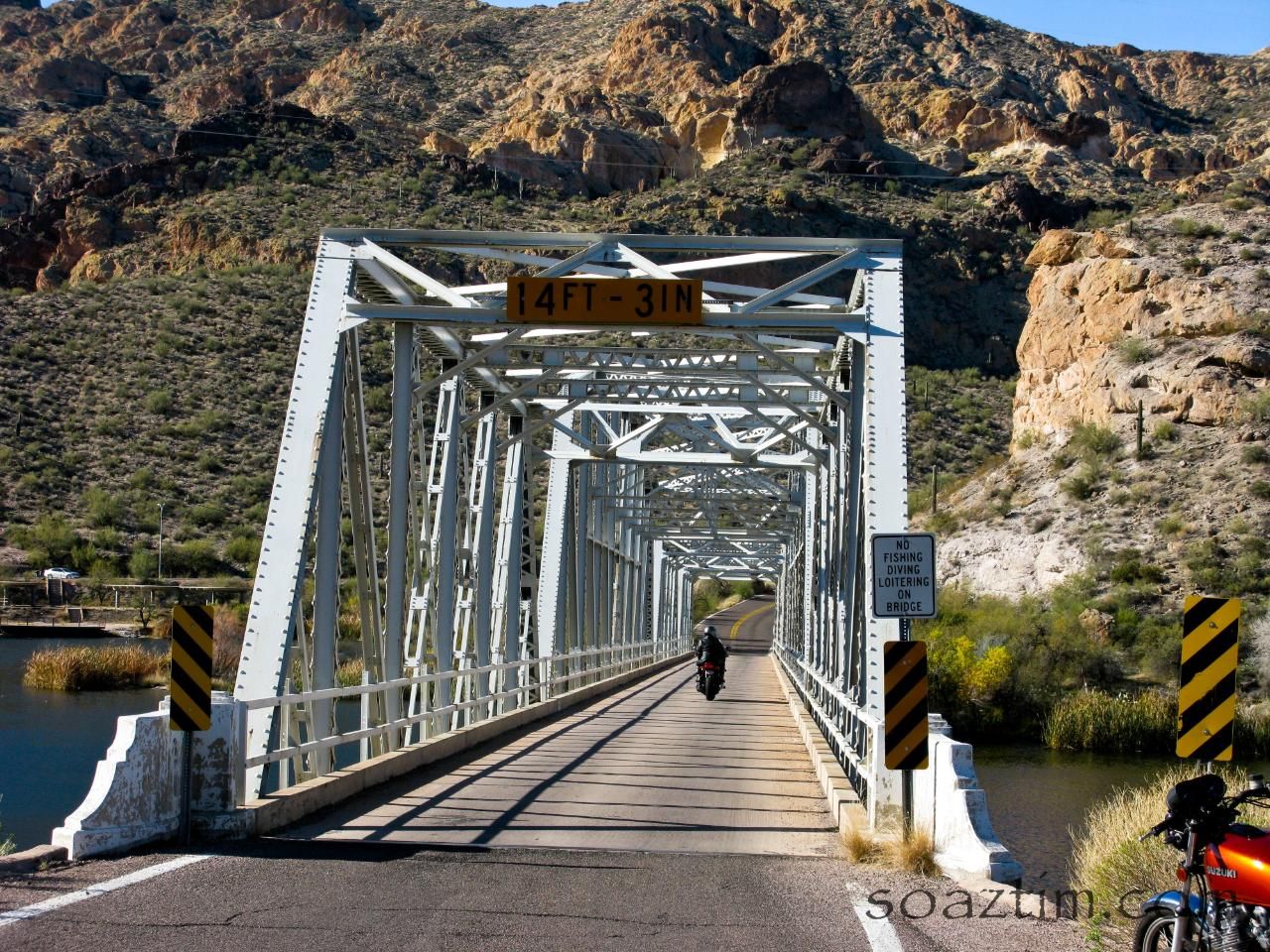 Another one of many turns.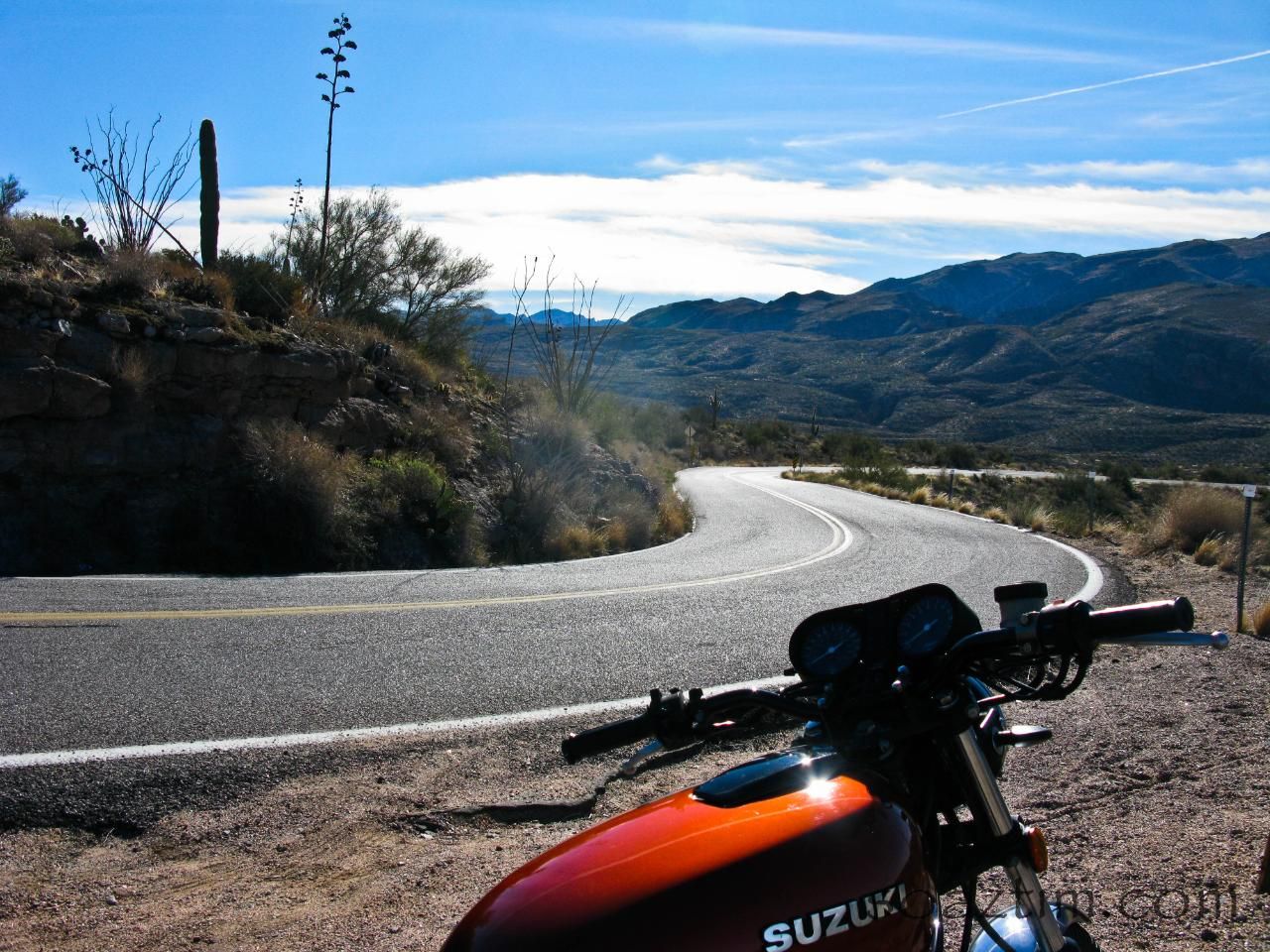 Lots of folks headed out.
Once we got to the "town", I use that word loosely, there were already a fair amount of bikes there.
Check out this futuristic 1974 Suzuki ROTARY powered bike. The owner told me they spent countless hours and money making this bike hi-tech. The rotary engine reduced vibration so the rider could tour for hours on it without getting rattled to death. Once the Honda Goldwing came out... They didn't sell many of these.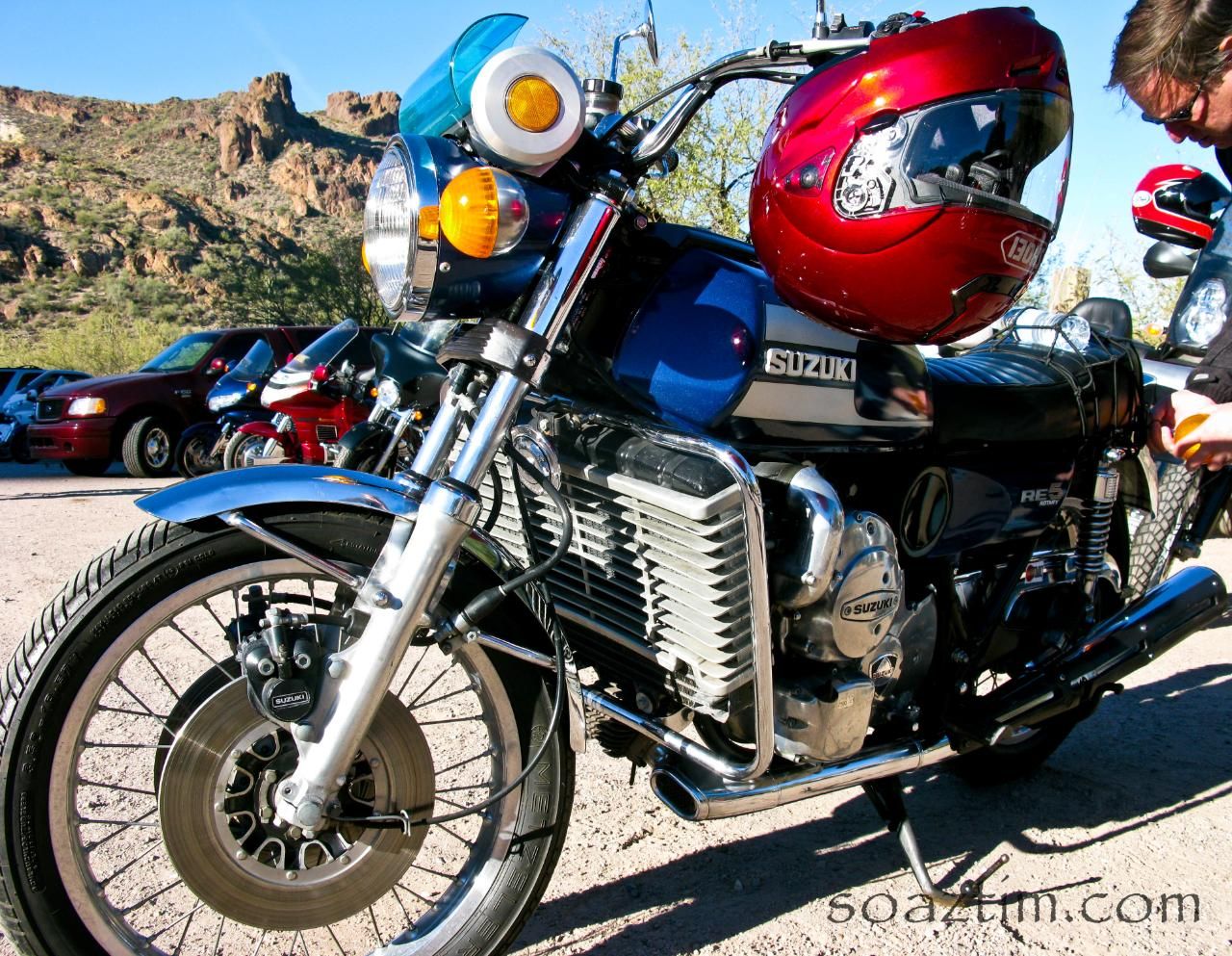 When you turn the key, this blue spaceman looking cover rotates up. Awesome!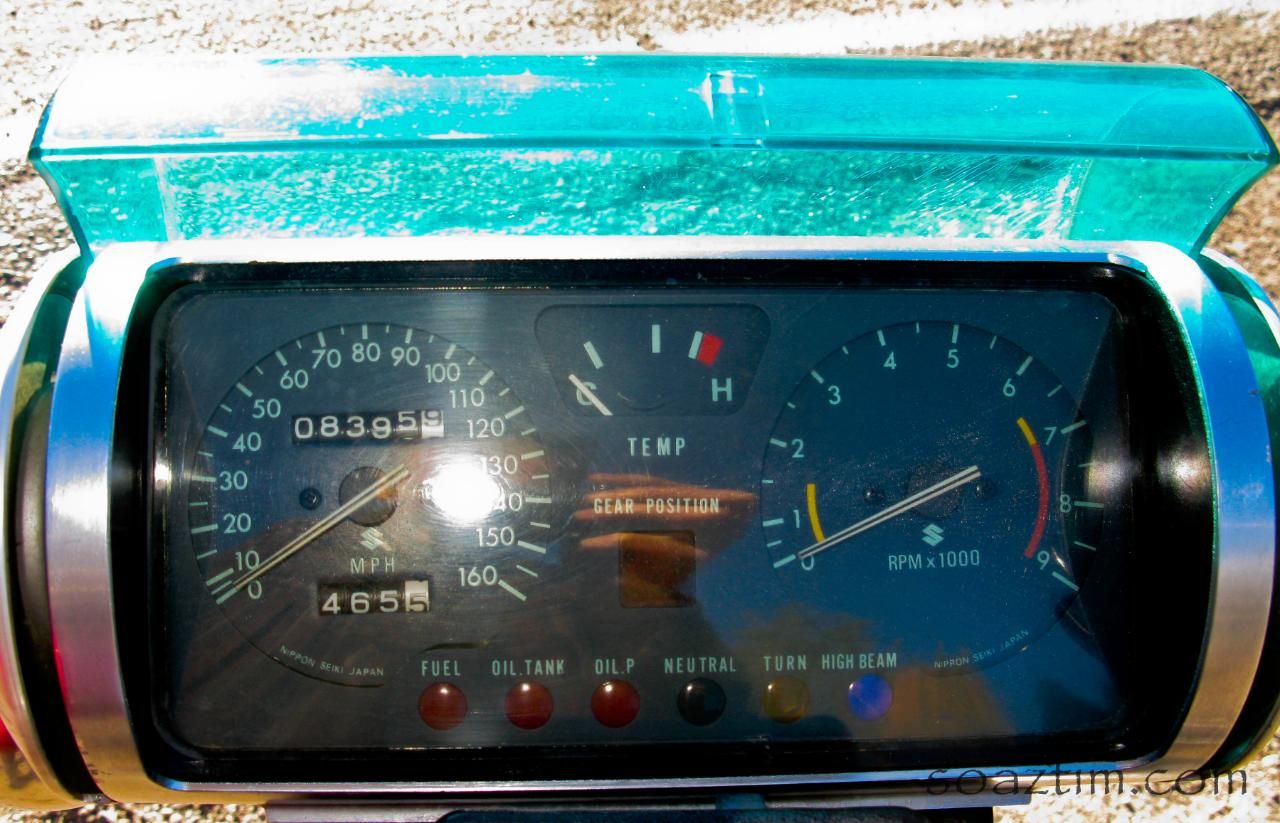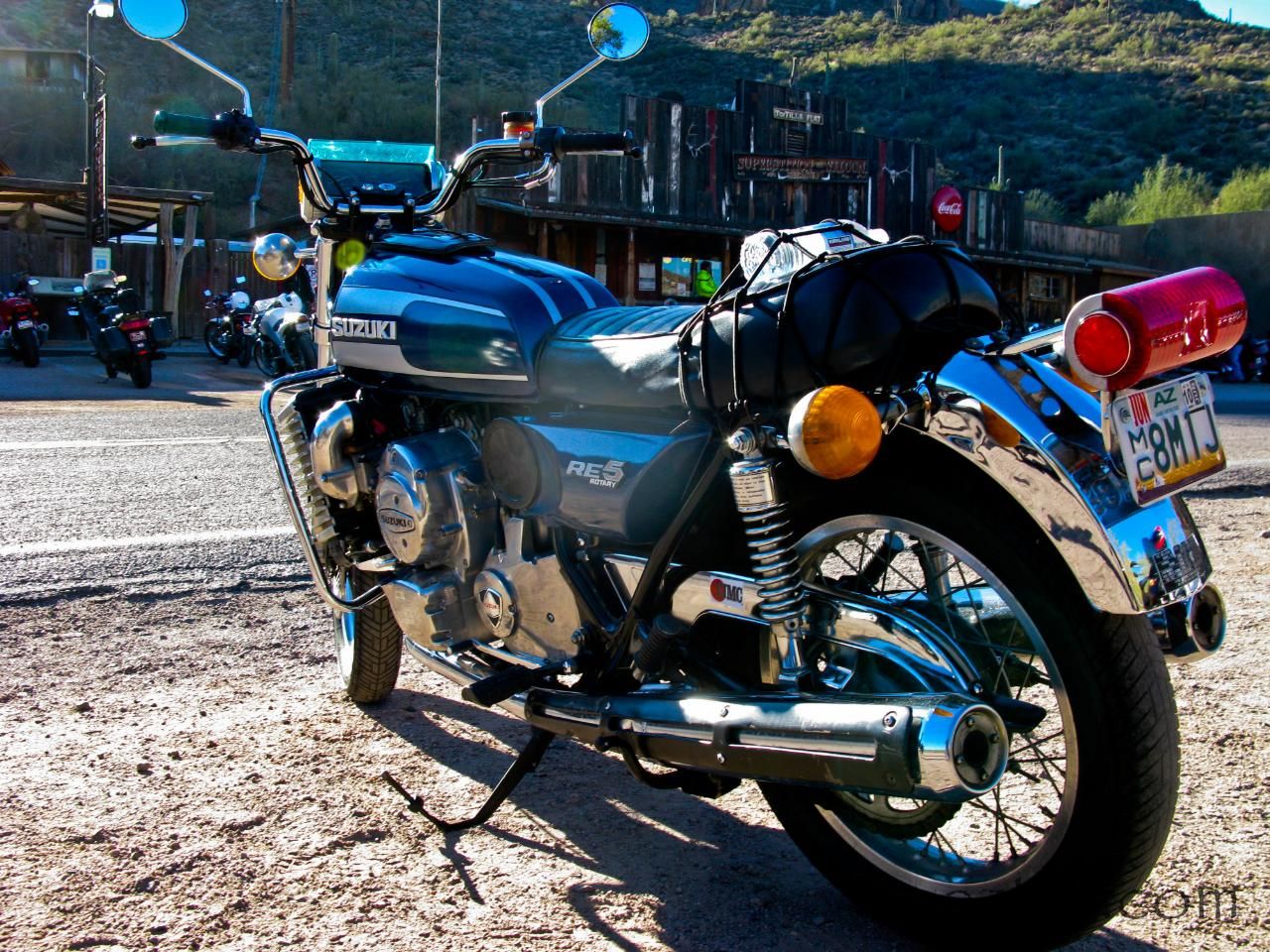 There were a few nice old Ducks out there too.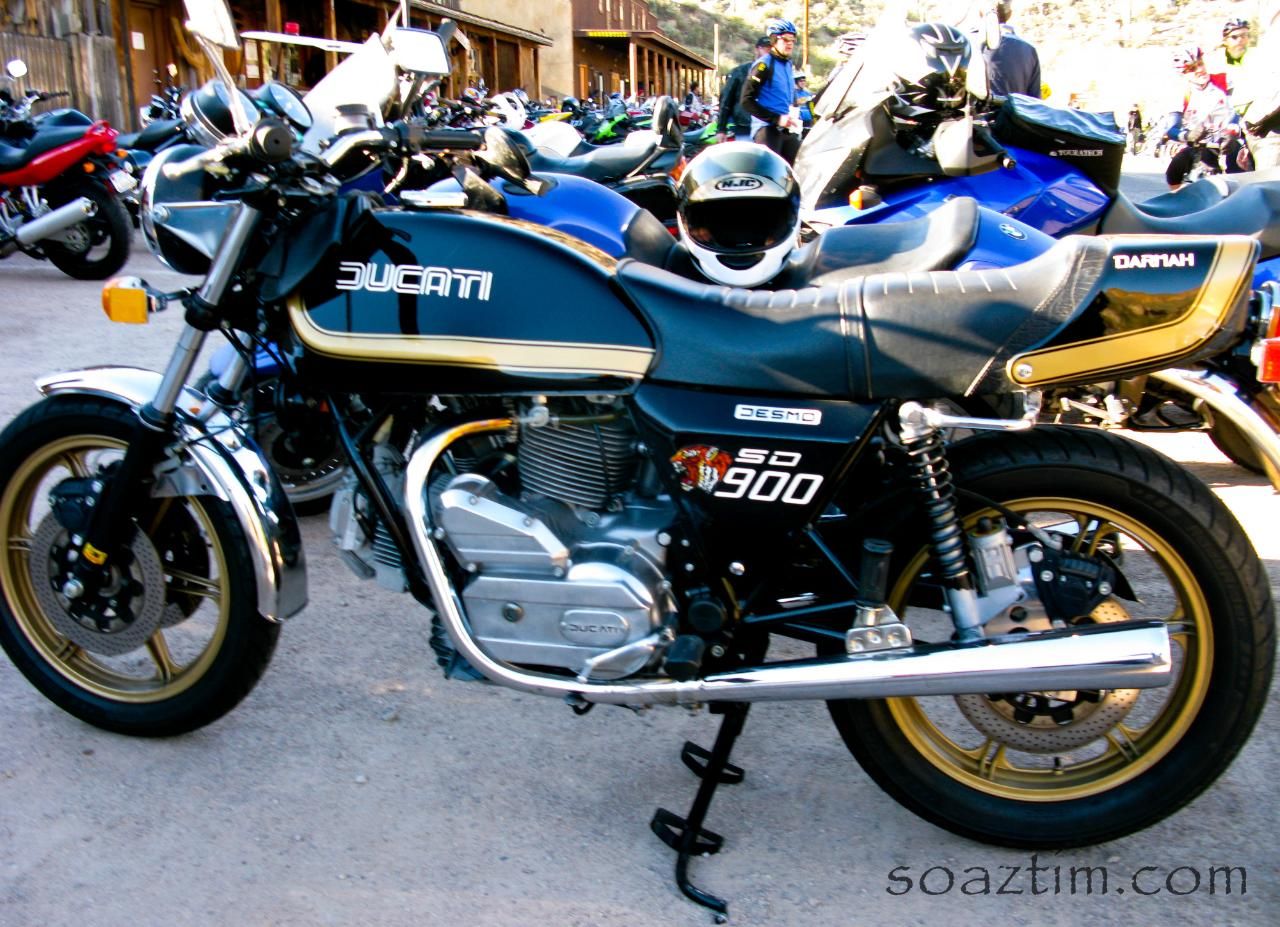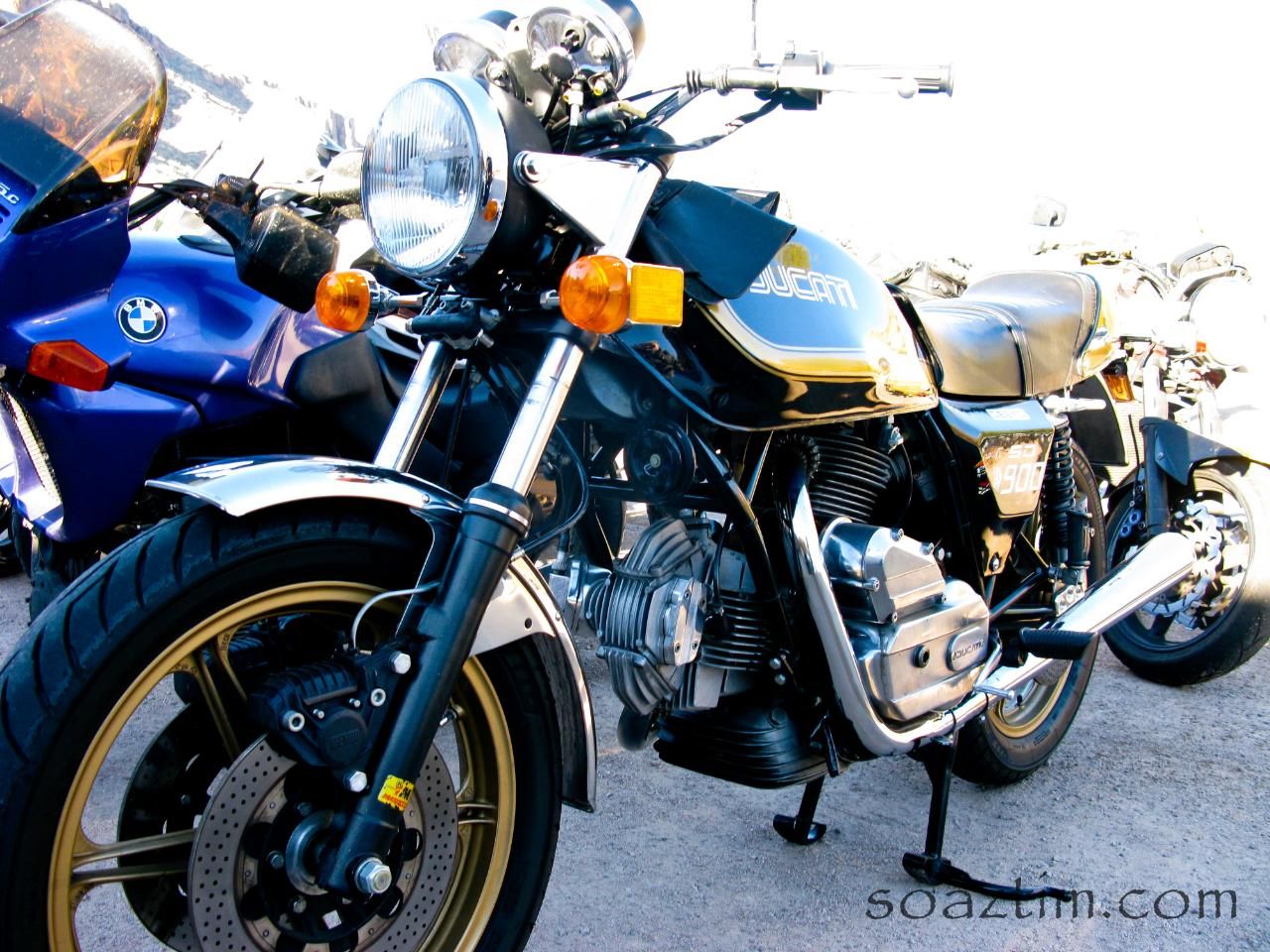 Don't forget my favorite. Norton.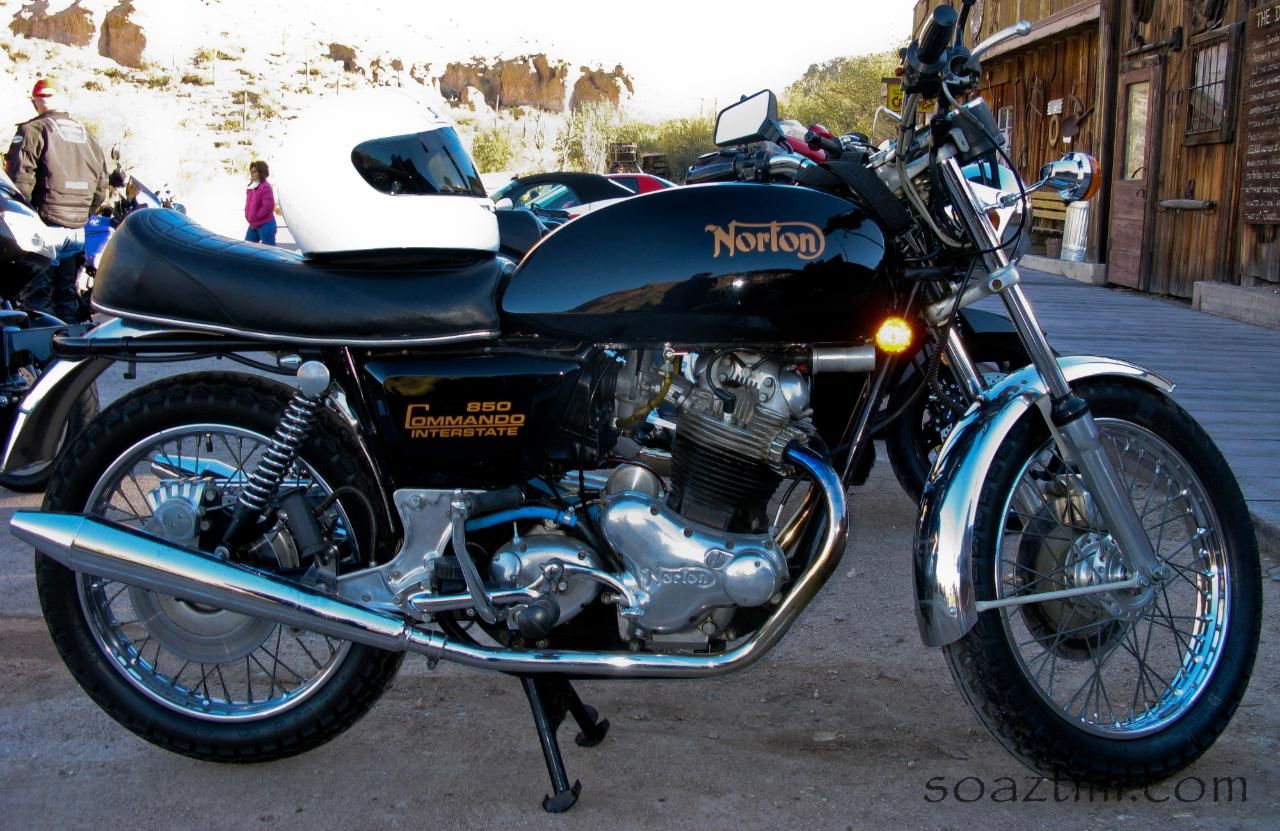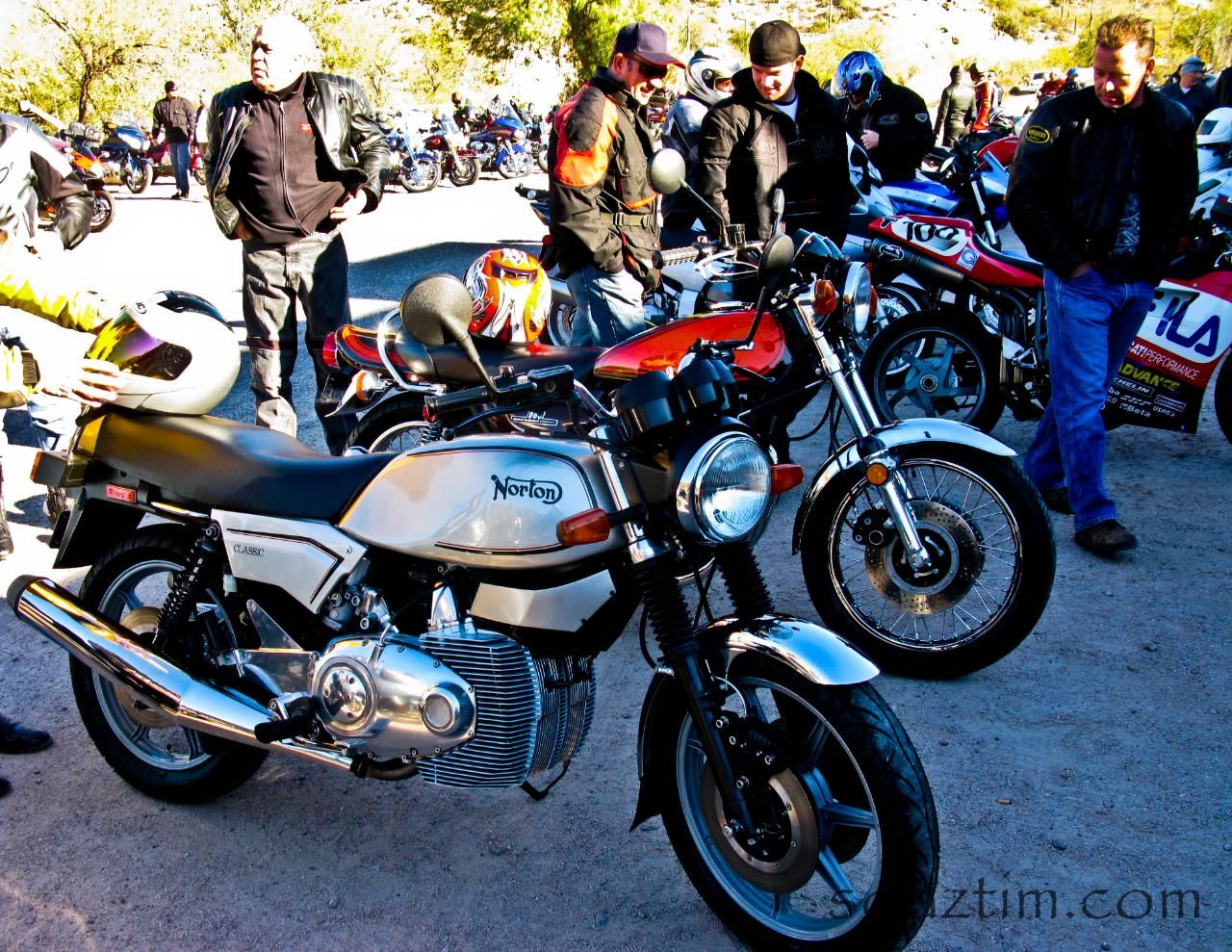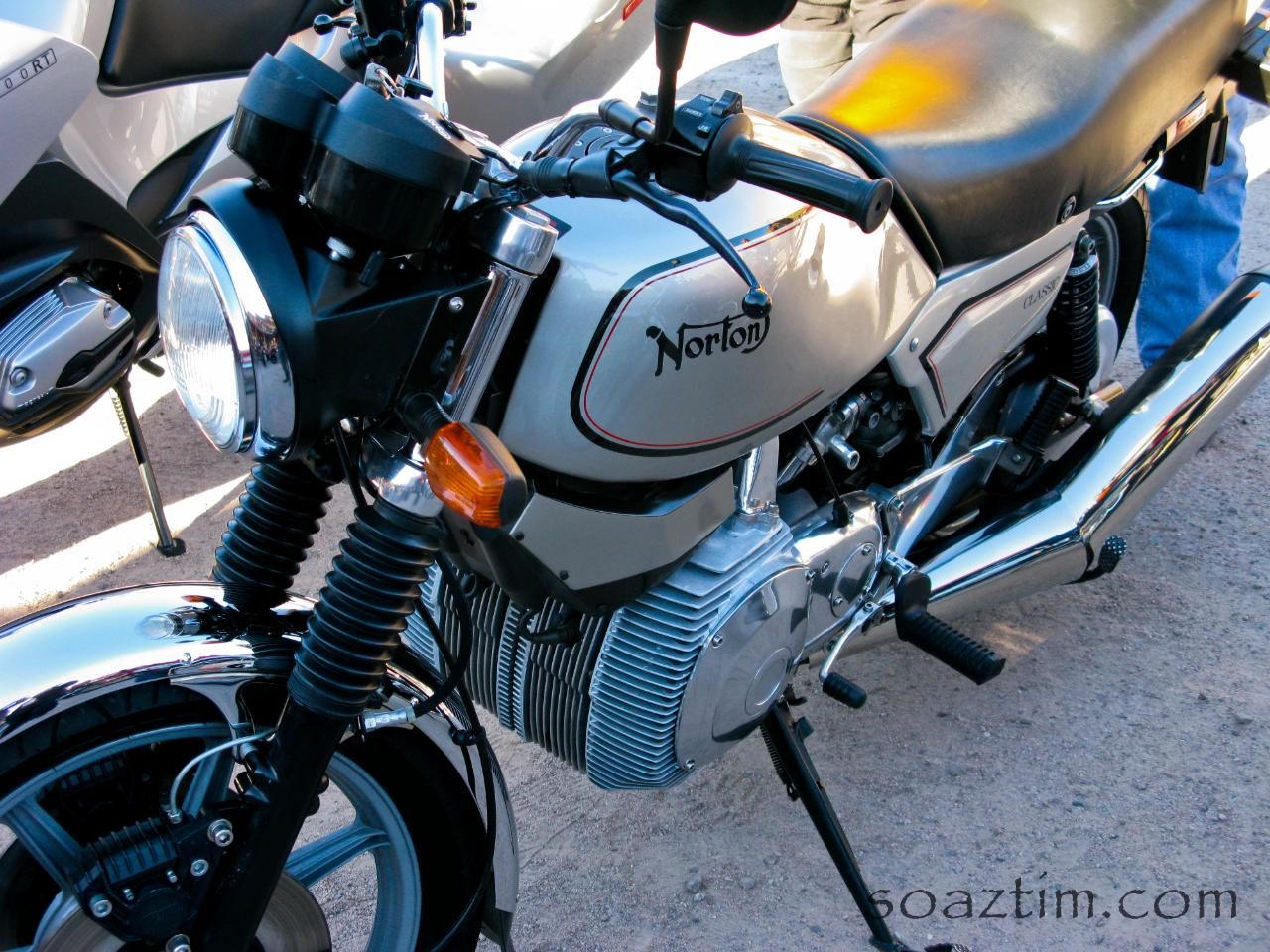 "Main Street" was still pretty empty, but was filling up by the minute.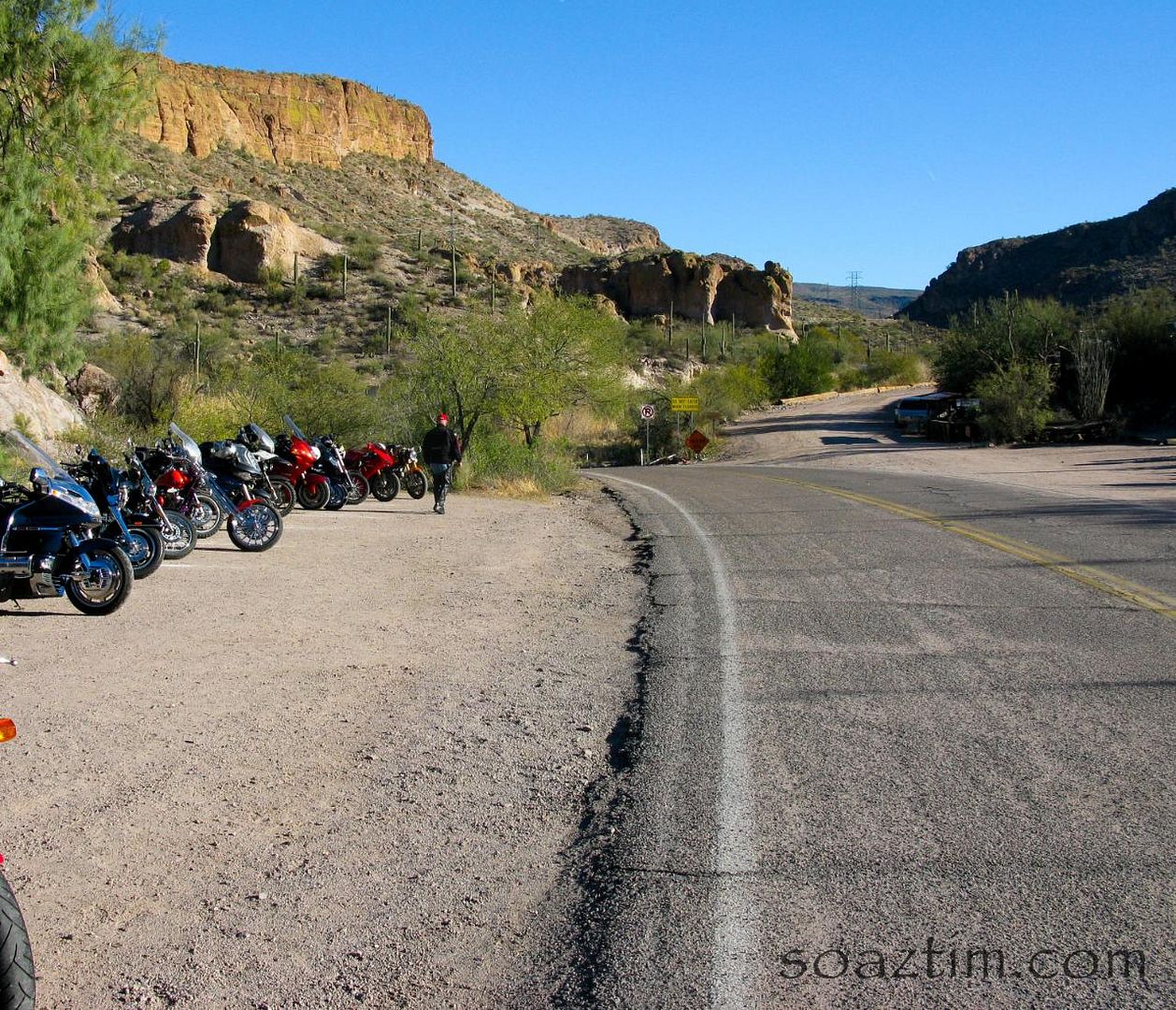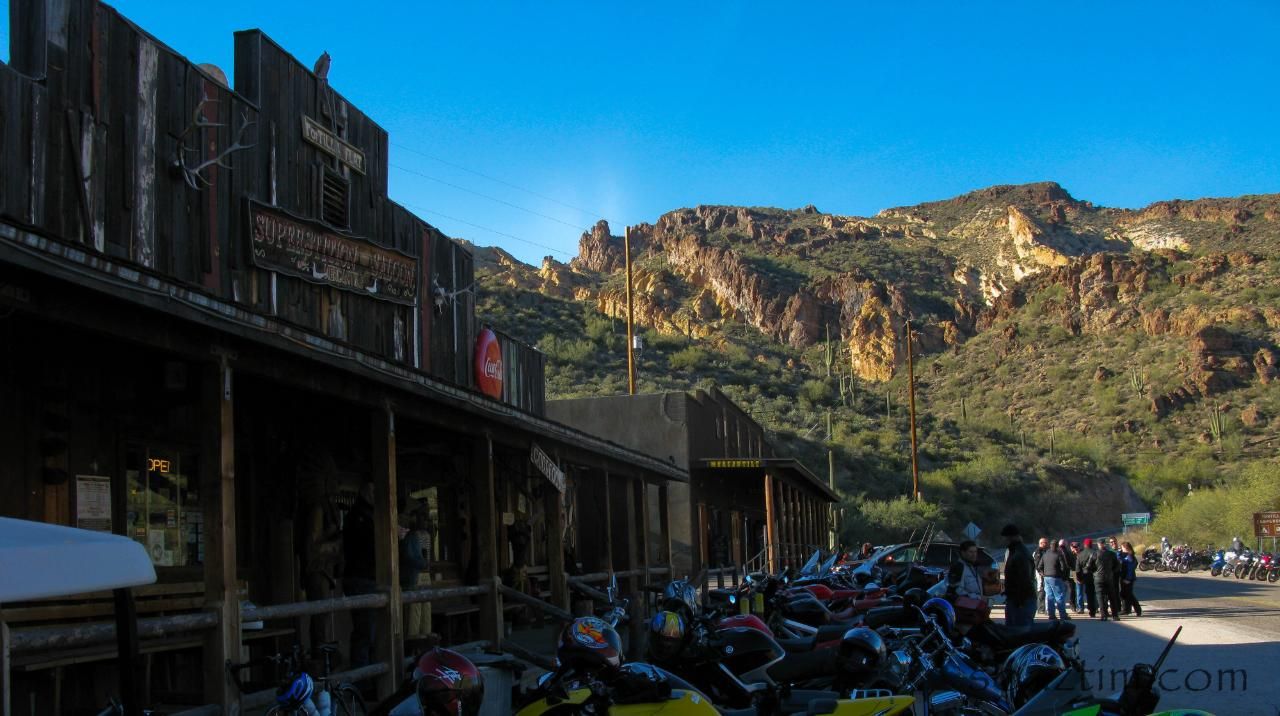 Nice chop. Here in AZ the trends of Motorcycles can often lack some personality. Too often giant rear tires are thrown on every bike. Not this one thankfully.
The inside of the bar, which is the only structure besides the "store" and the Museum.
Somewhere is a dollar bill with my last name on it from about 6 years ago. The bar stools are all old saddles. Kinda cool, kinda cheesy, but I like it. No pics, because the saddles were filled with butts on this busy morning.
Filling in some more.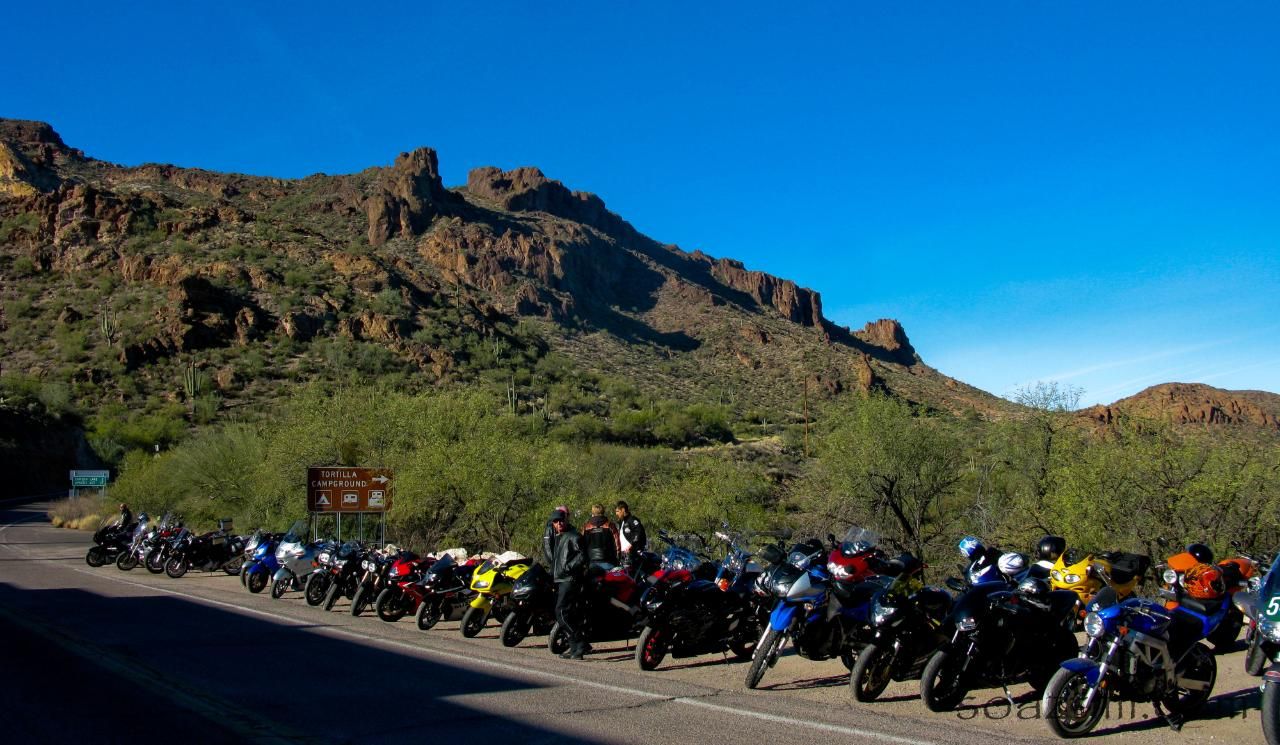 The small, but proud dirt faction of riders. Only these guys can enjoy this full road since in about two miles from the bar the road turns to dirt and keeps getting even prettier all the way out to Roosevelt Dam and lake. Great drive!
I love the character... (and by character I mean the sick love that we all have for old things. After all they always break down, but somehow that makes them "need" us to stay alive so we develop a relationship.) of old bikes, but I really want one of these new Ducati's or Triumphs that are called "modern classics."
Here are a few.
Brand new Bonneville with the cast wheels.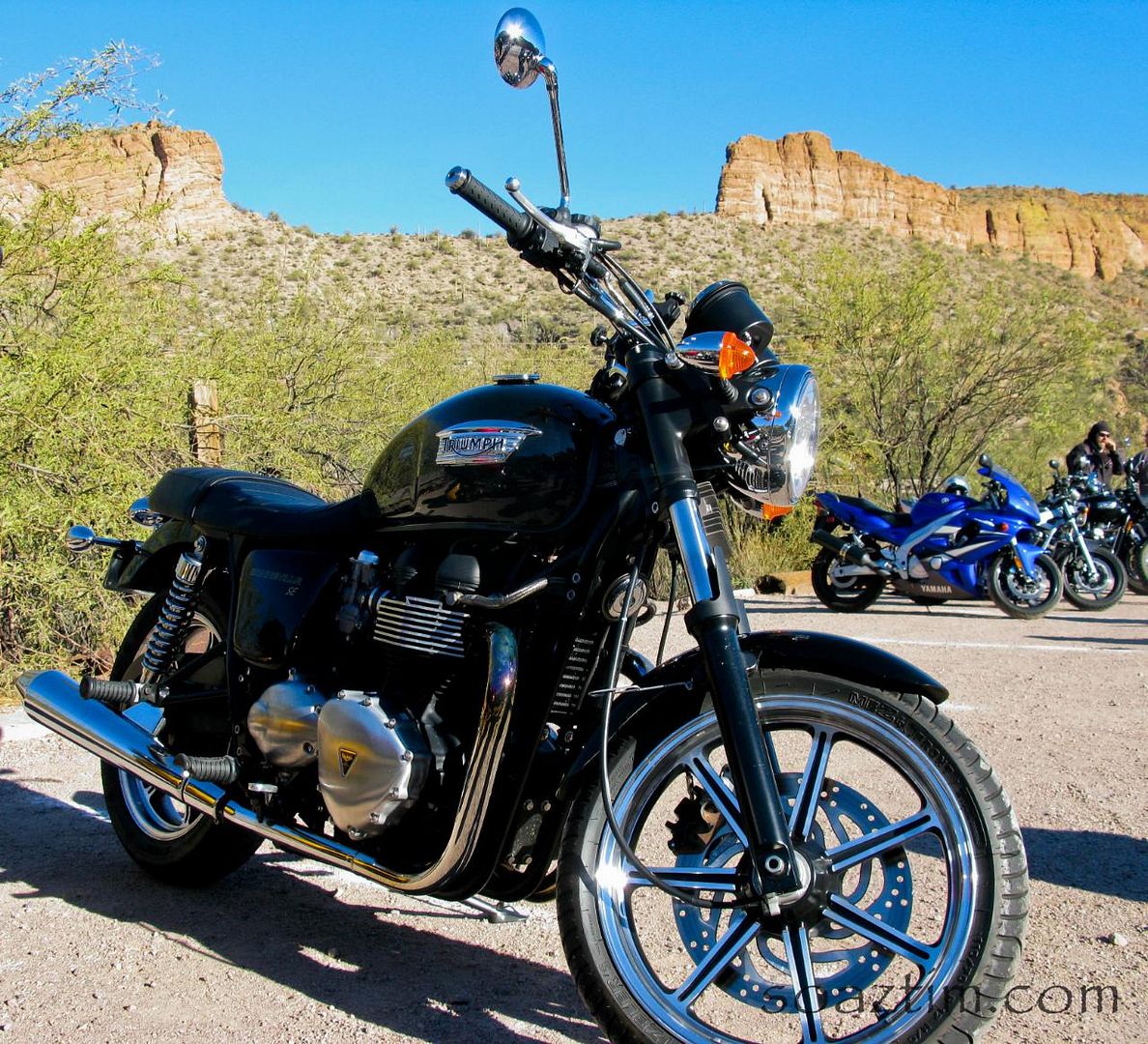 Triumph Scrambler. This is the one to get if like me you'd like to be re-incarnated as Steve McQueen and star in
"On any Sunday"
. Ha!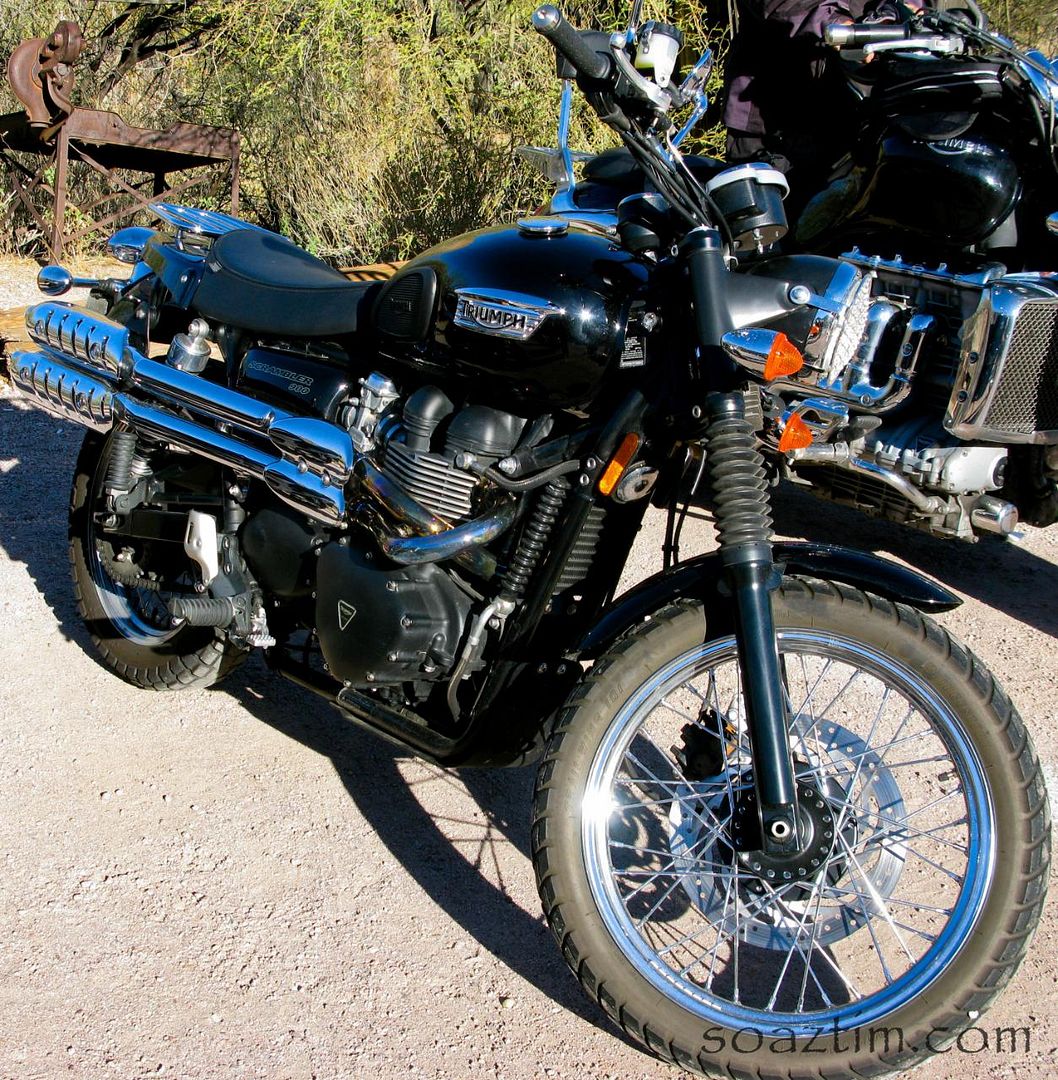 And the cool, cafe, to some unComfortable Triumph Thruxton.
Now it was darn near busy, being late enough for the fat lazy Harley guys to show up. Har har!
That wasn't nice!
One of mine.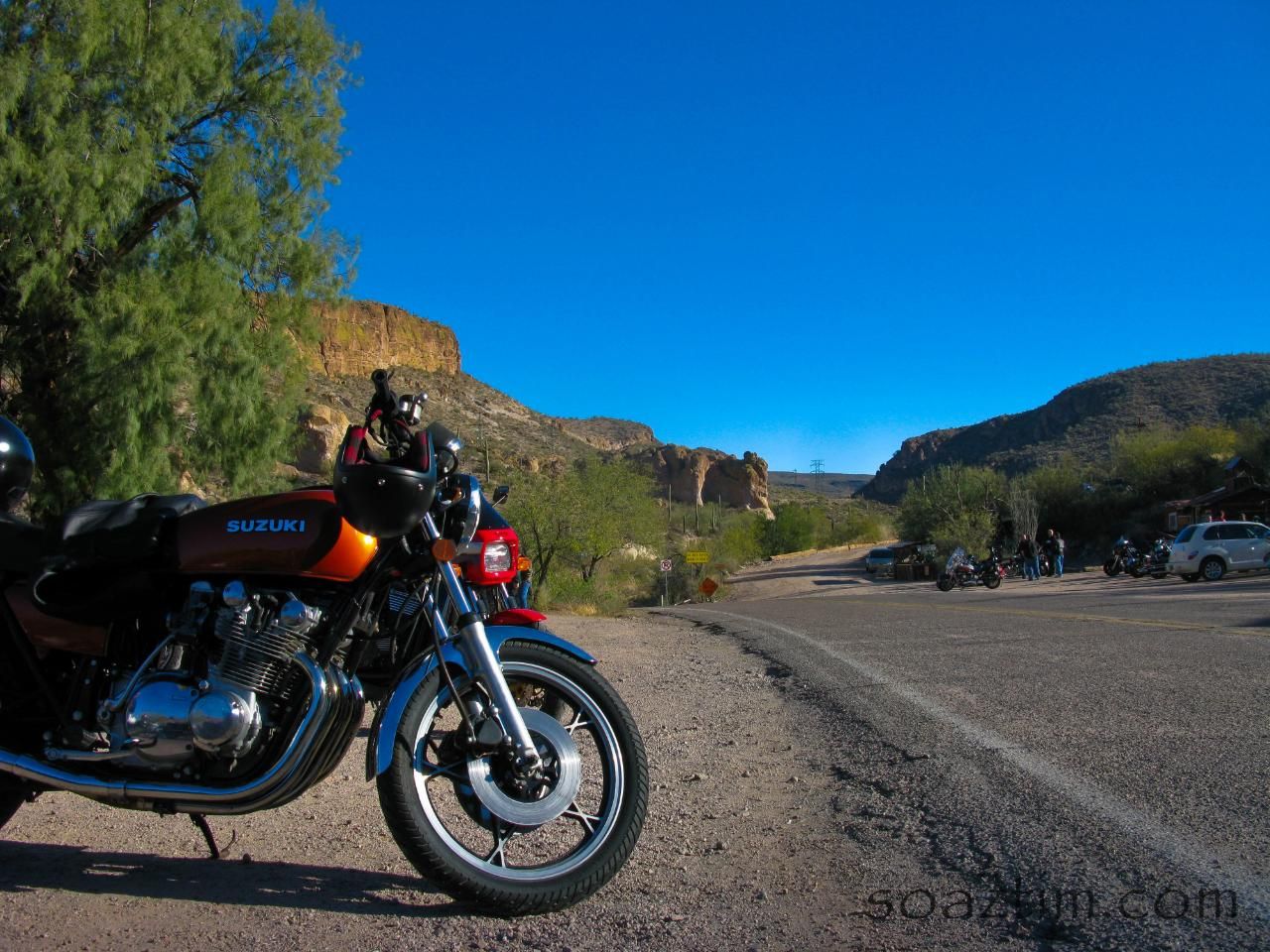 Another nice ol fella. This is another one like mine from that, "still a bit of a classic, but CHEAP as hell to buy and own" era.
What do you get when you take 30's BMW technology and give it to the communists? Something 2 wheel drive for the mud.
The Ural!
(Don't get me started about when the Russians then take this and give it to their Comrads the
Chinese and make the Chang Jiang 750
. Pretty, but shady quality casts from what I've read. Again... I still want one.)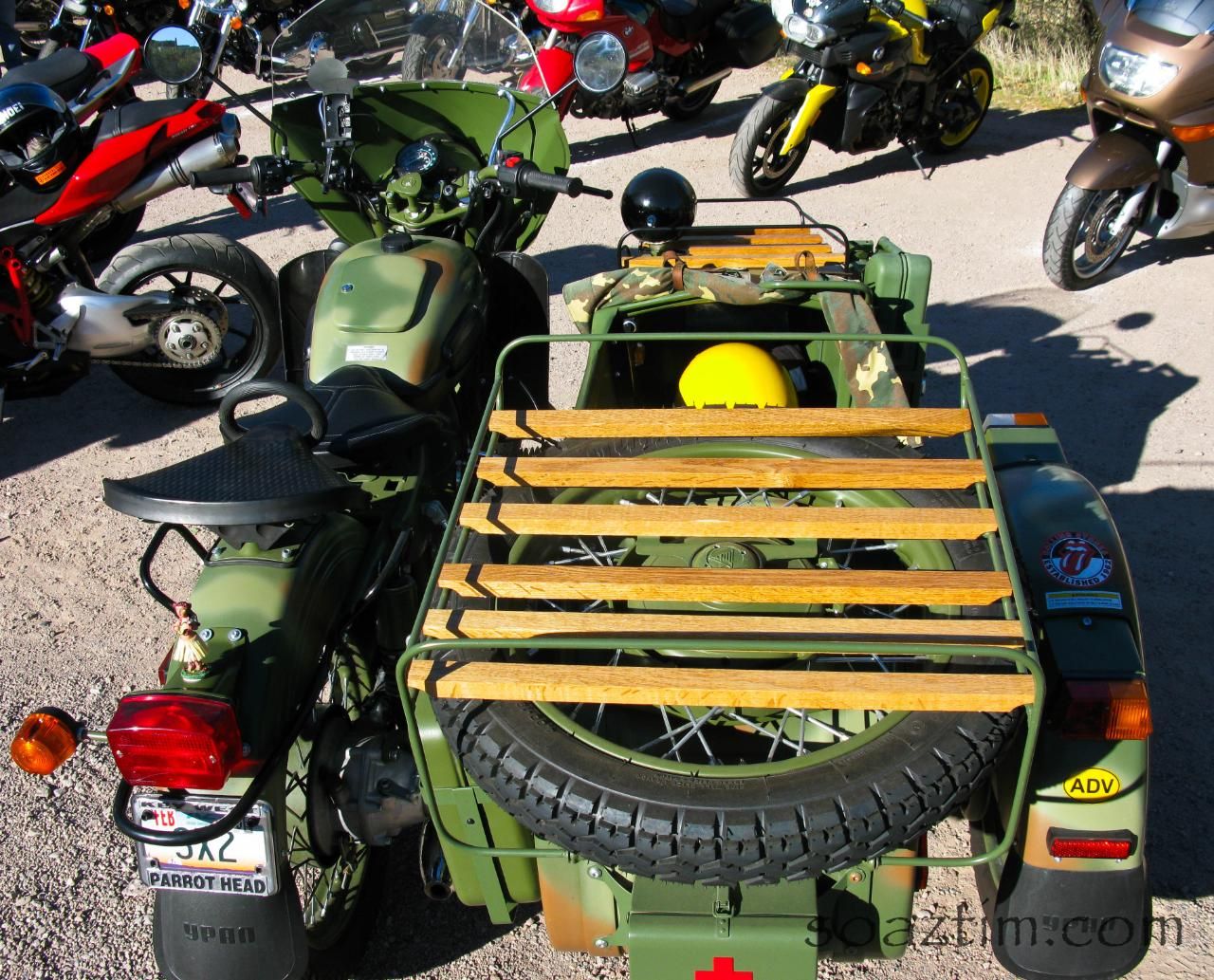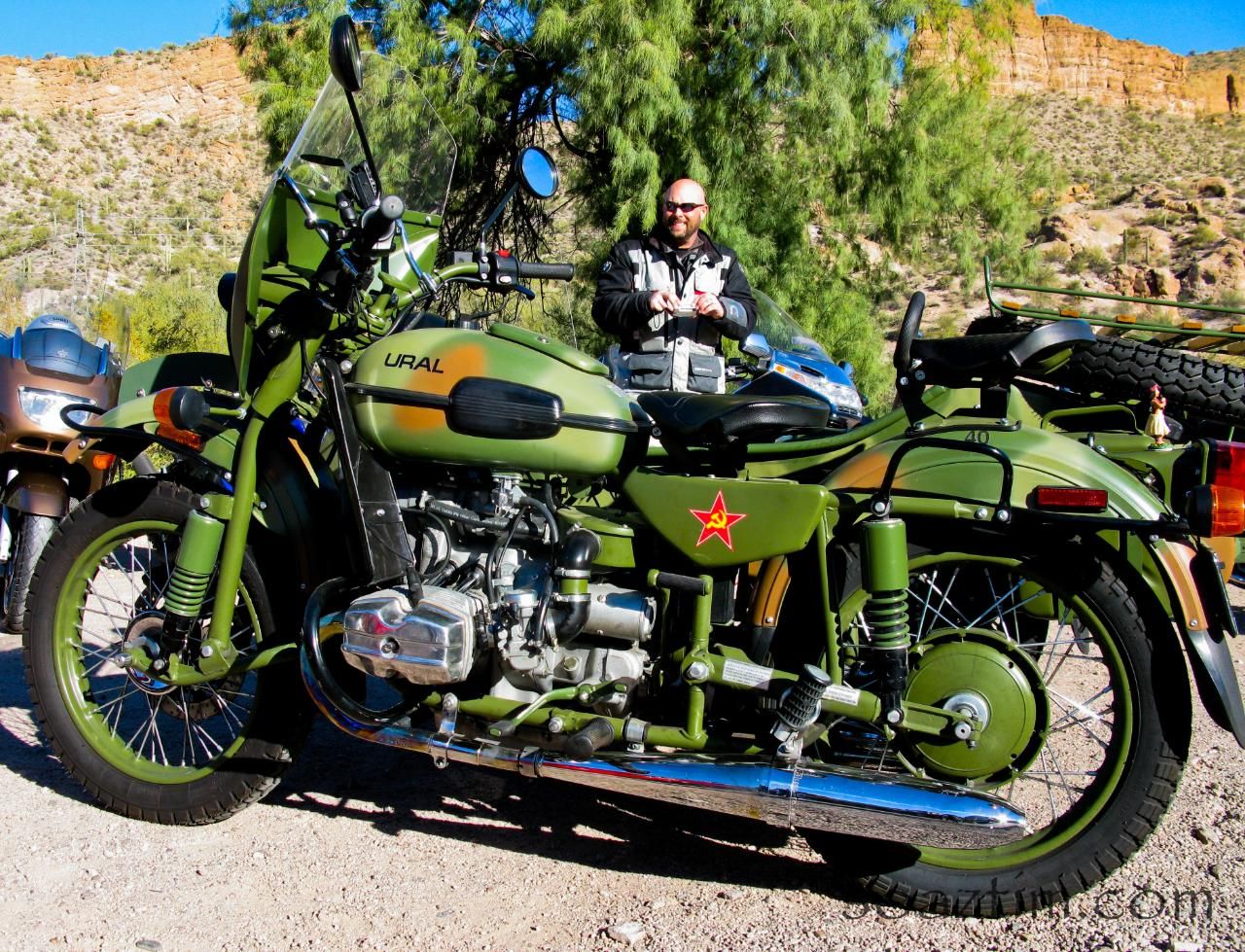 Mine again.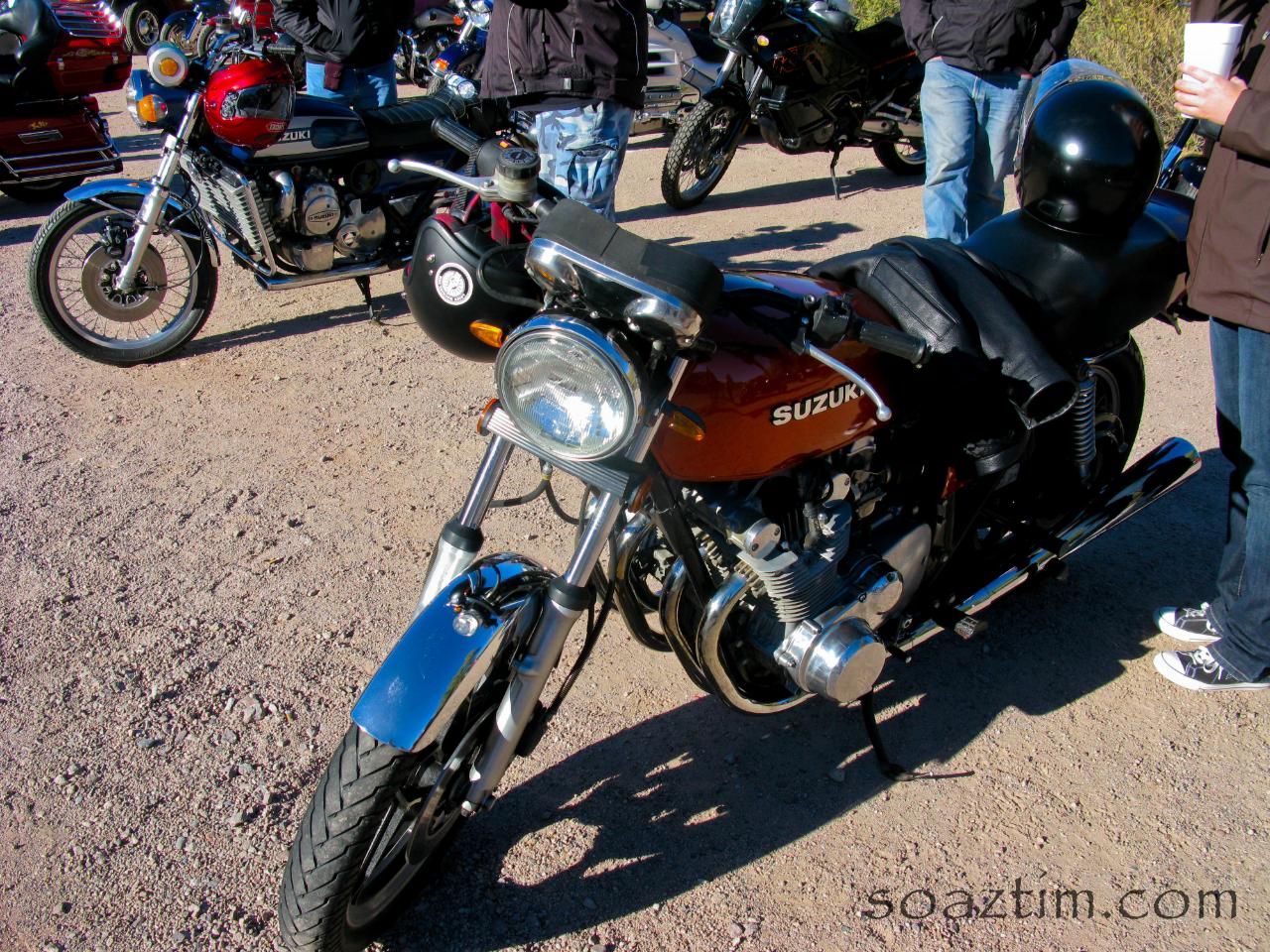 This had to be THE cleanest most factory looking bike there. Including bikes that were a year or so old this old 70's monster was amazing.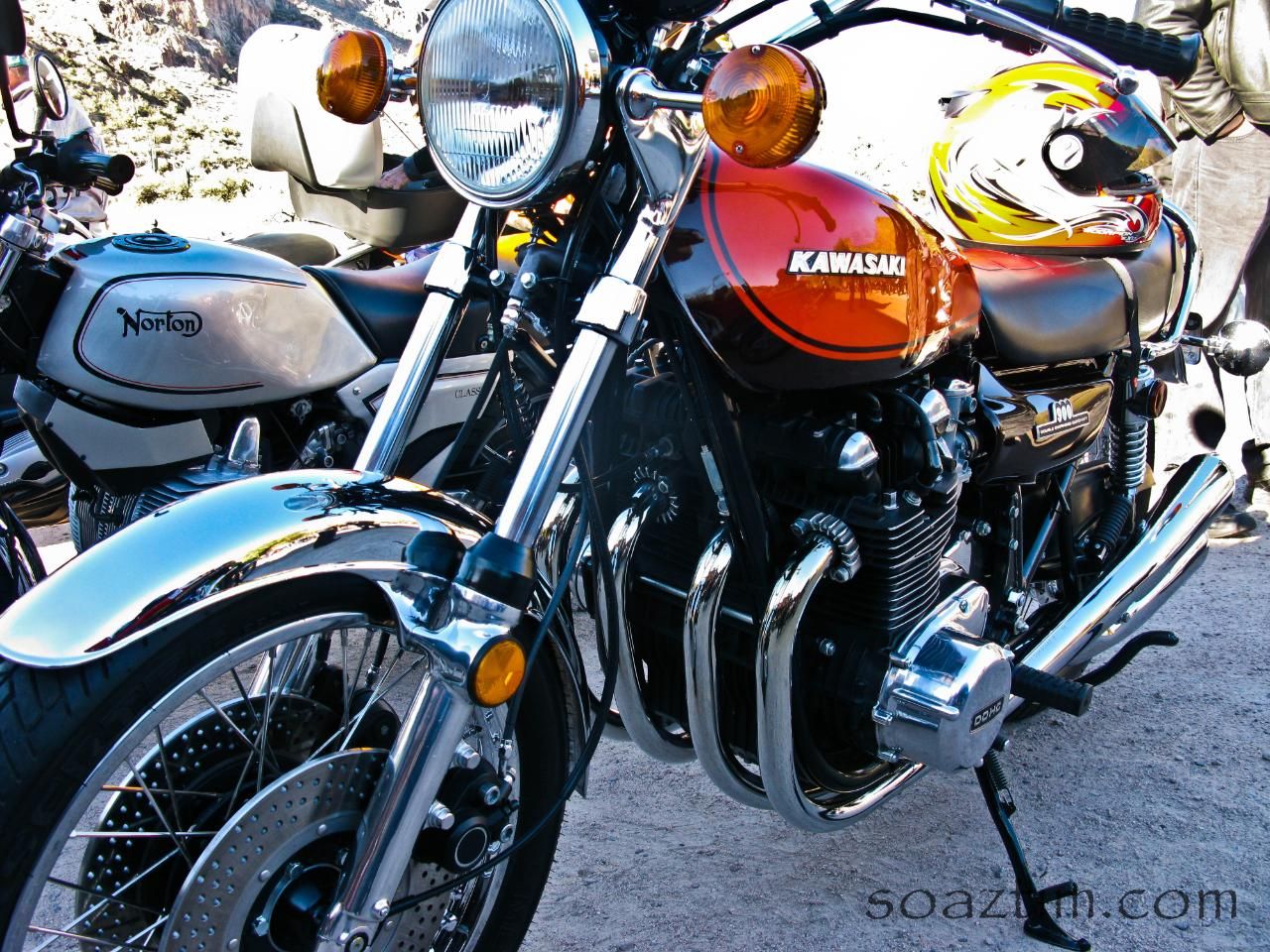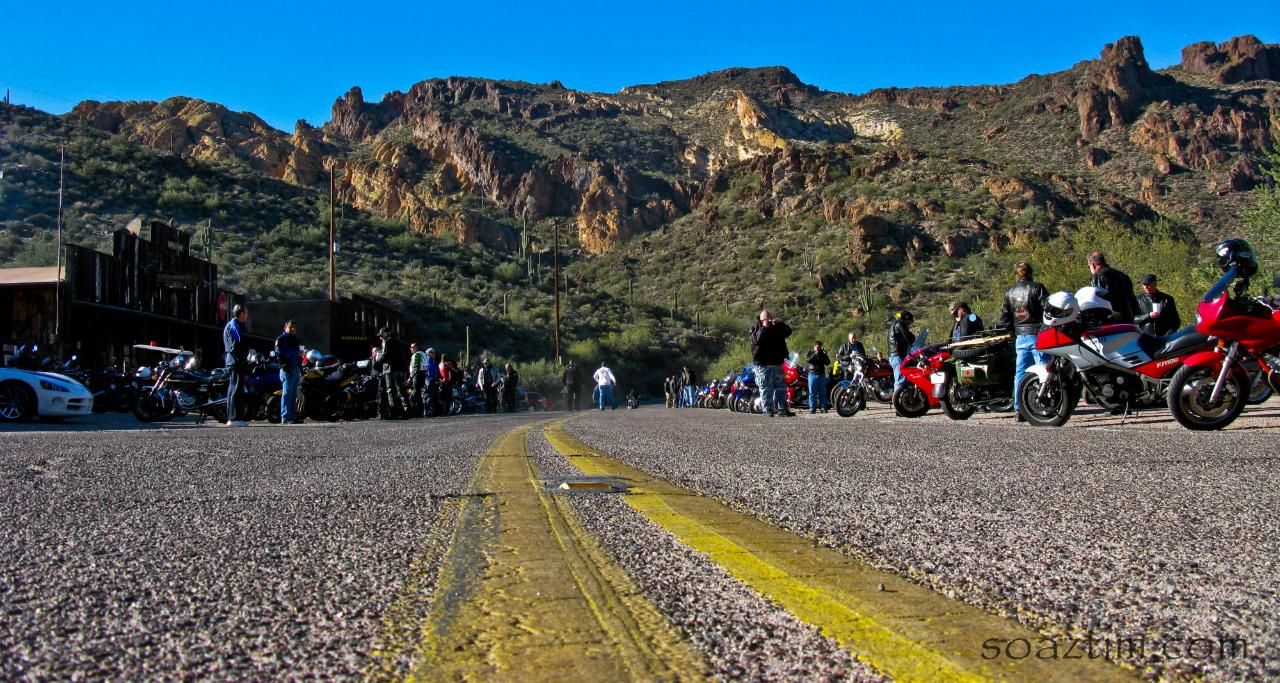 Tried some vintage photo's to try and make modern Corvettes look cool. Fail...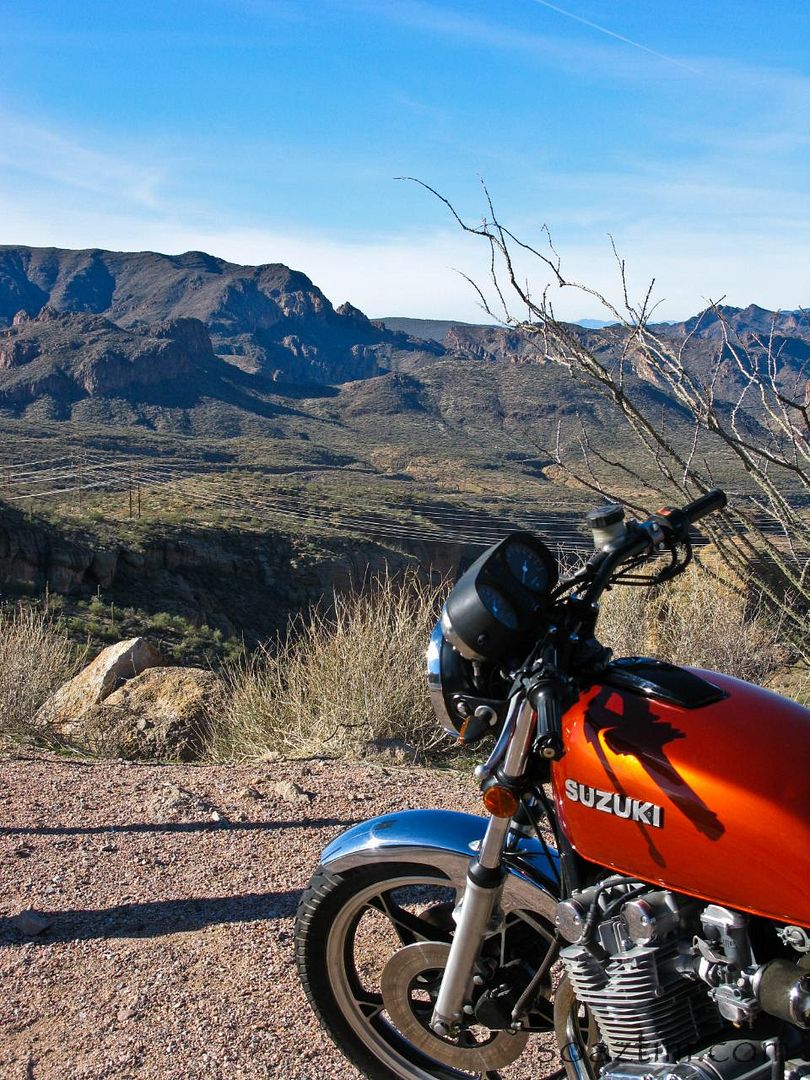 This concludes the motor portion of our show.
So we road home, slowly. The engine felt like venting out some oil and fouling up a couple cylinders and making the bike one SLOW sucker. It did hit me as I was riding, I'd rather be riding something that can barely move than sitting on any couch anywhere in the world.
I grabbed my Santa Cruz Blur
"Classique"
and started pedaling to the preserve in the middle of Phoenix.
Found the Chr-New Years tree.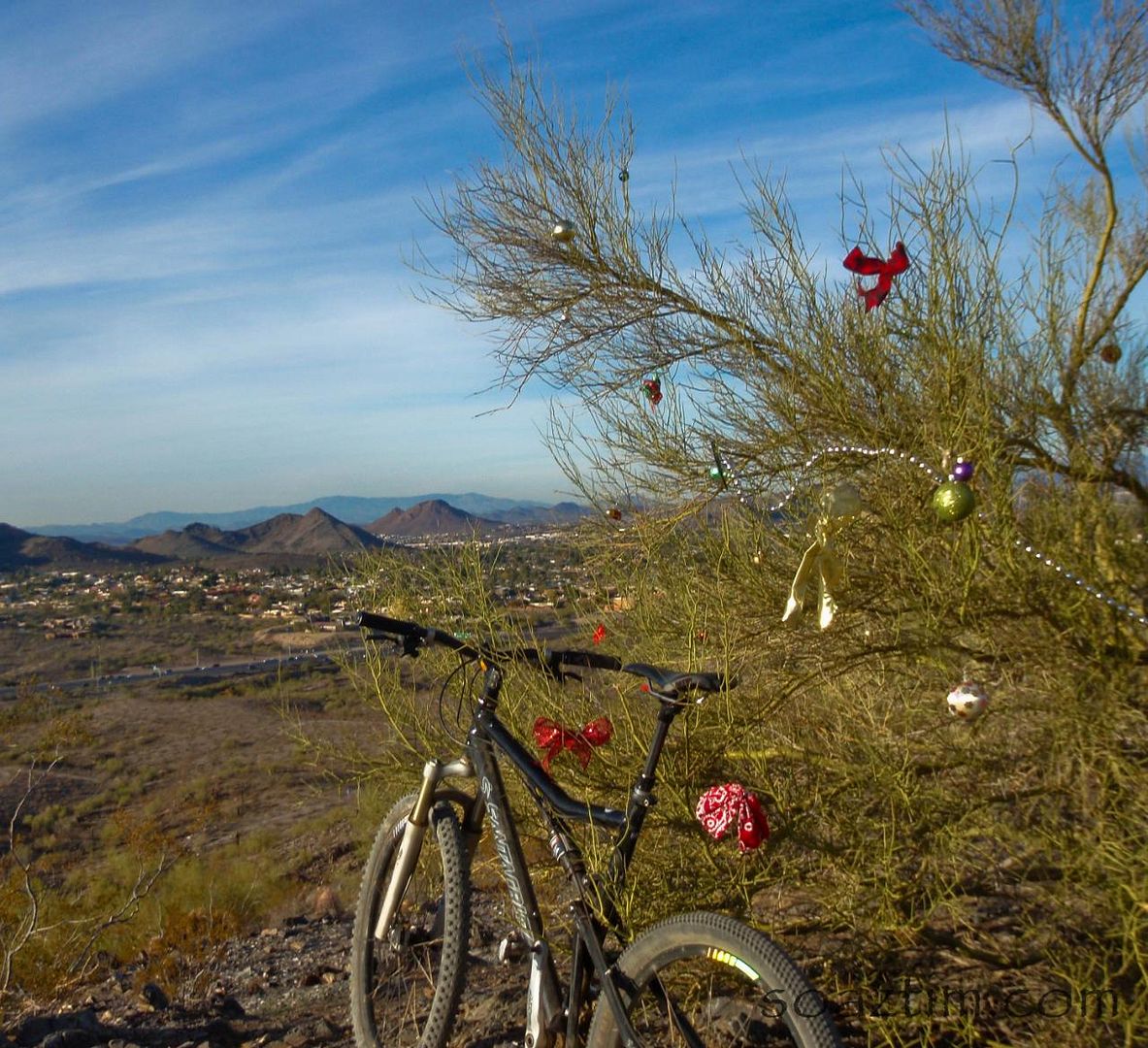 After the tree I started climbing and climbing to the highest point in the preserve next to Squaw peak.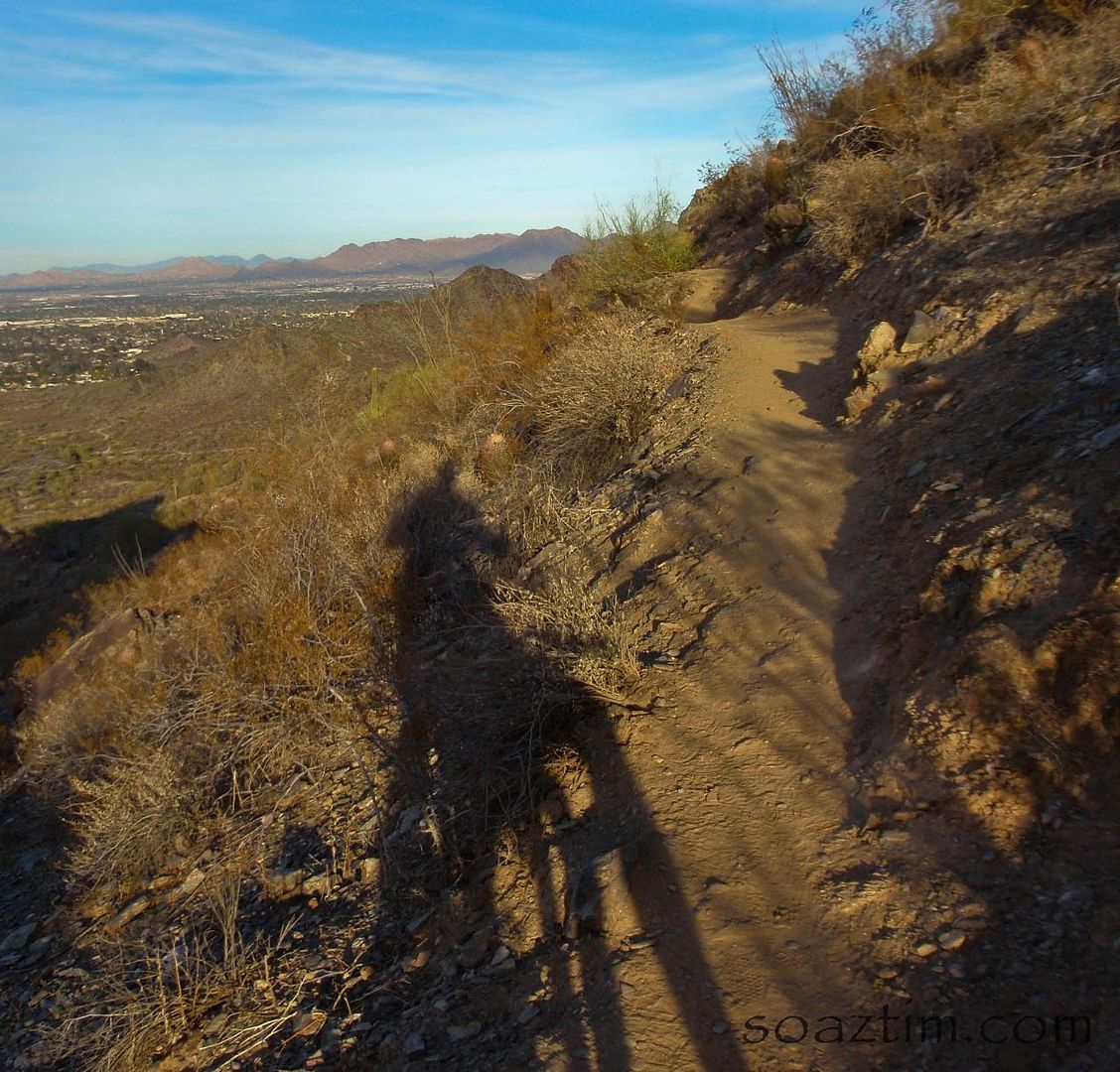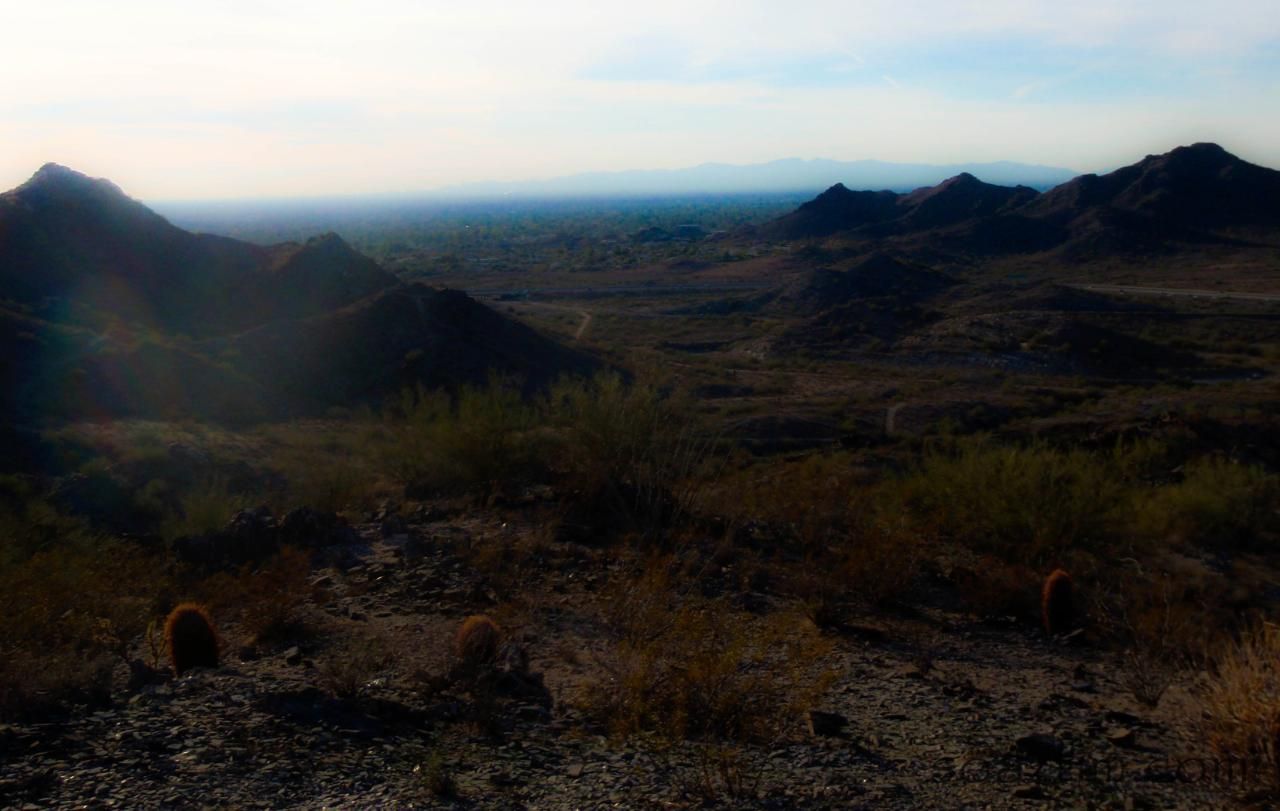 The top!
Up here I usually play a game of "I can crush you with my fingers" for about 2 minutes.
The trail ahead looks good.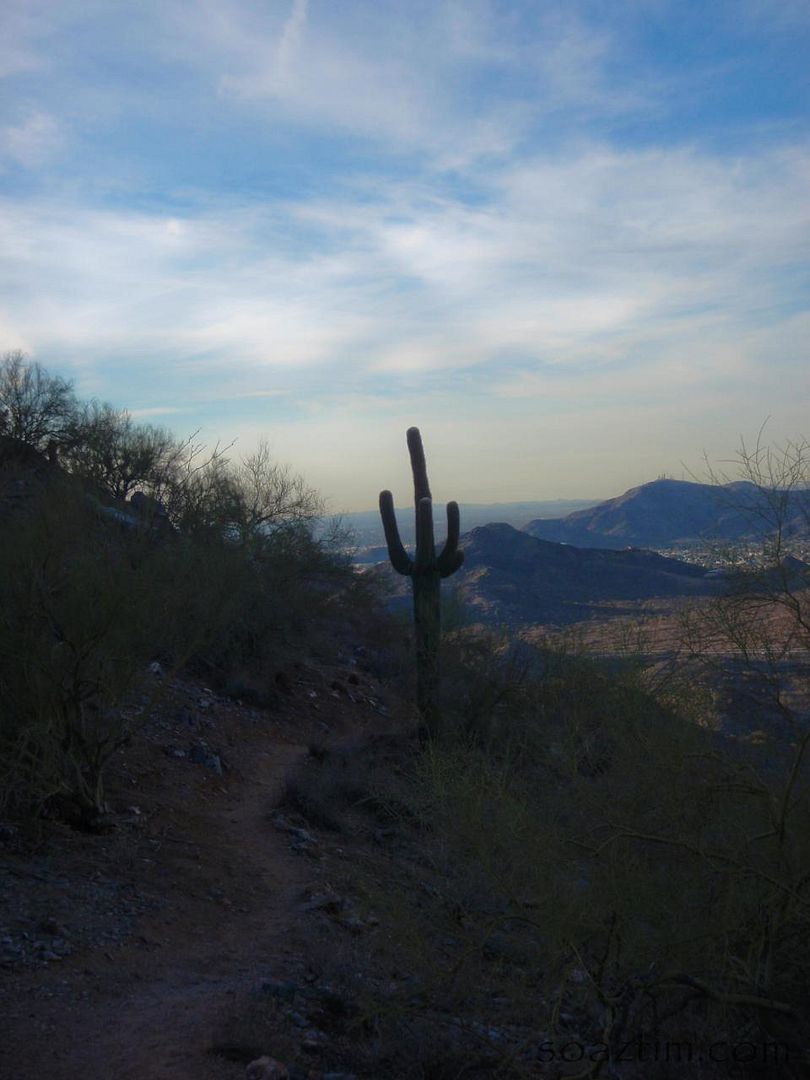 Okay, so new plan. I want to go to the top top up the hiking trail so I did. Up there.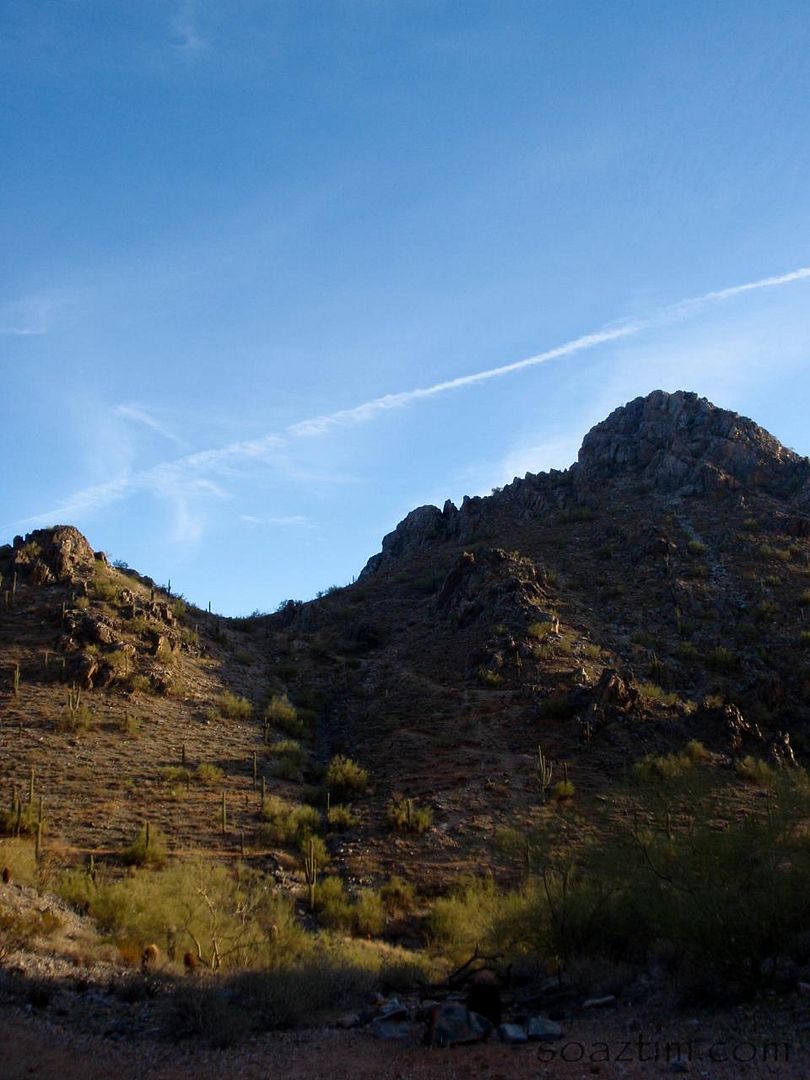 The sky was trippy.
The trail behind.
And the trail ahead.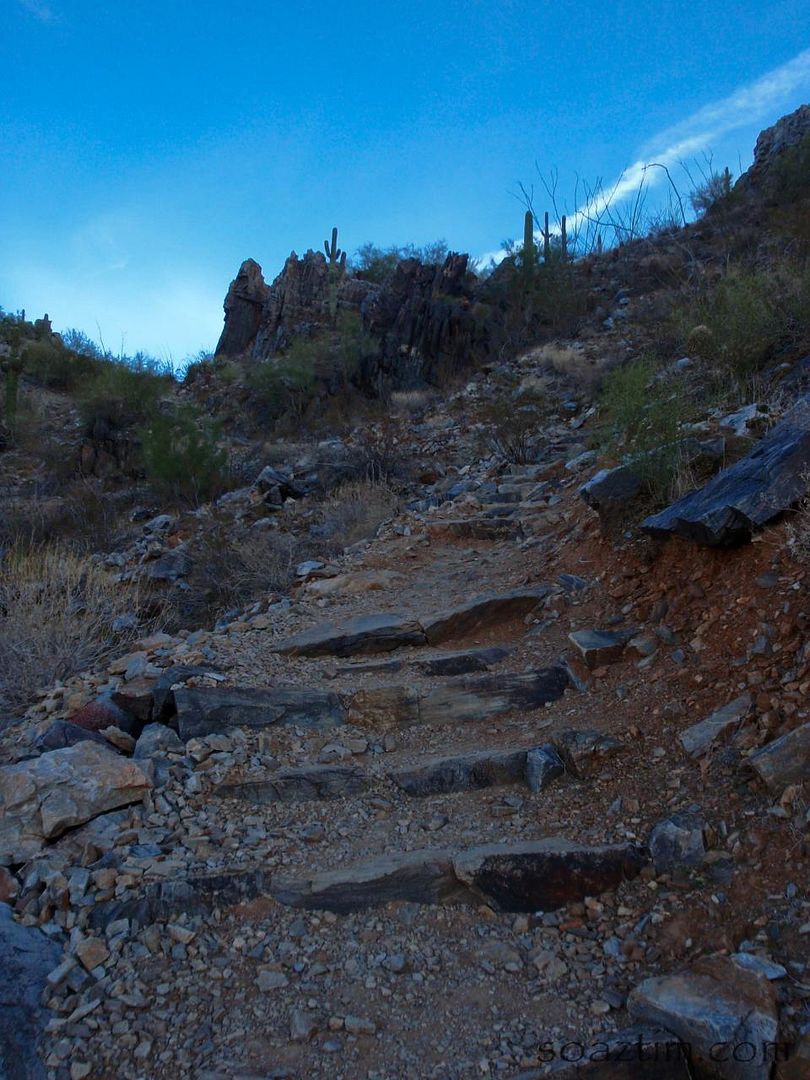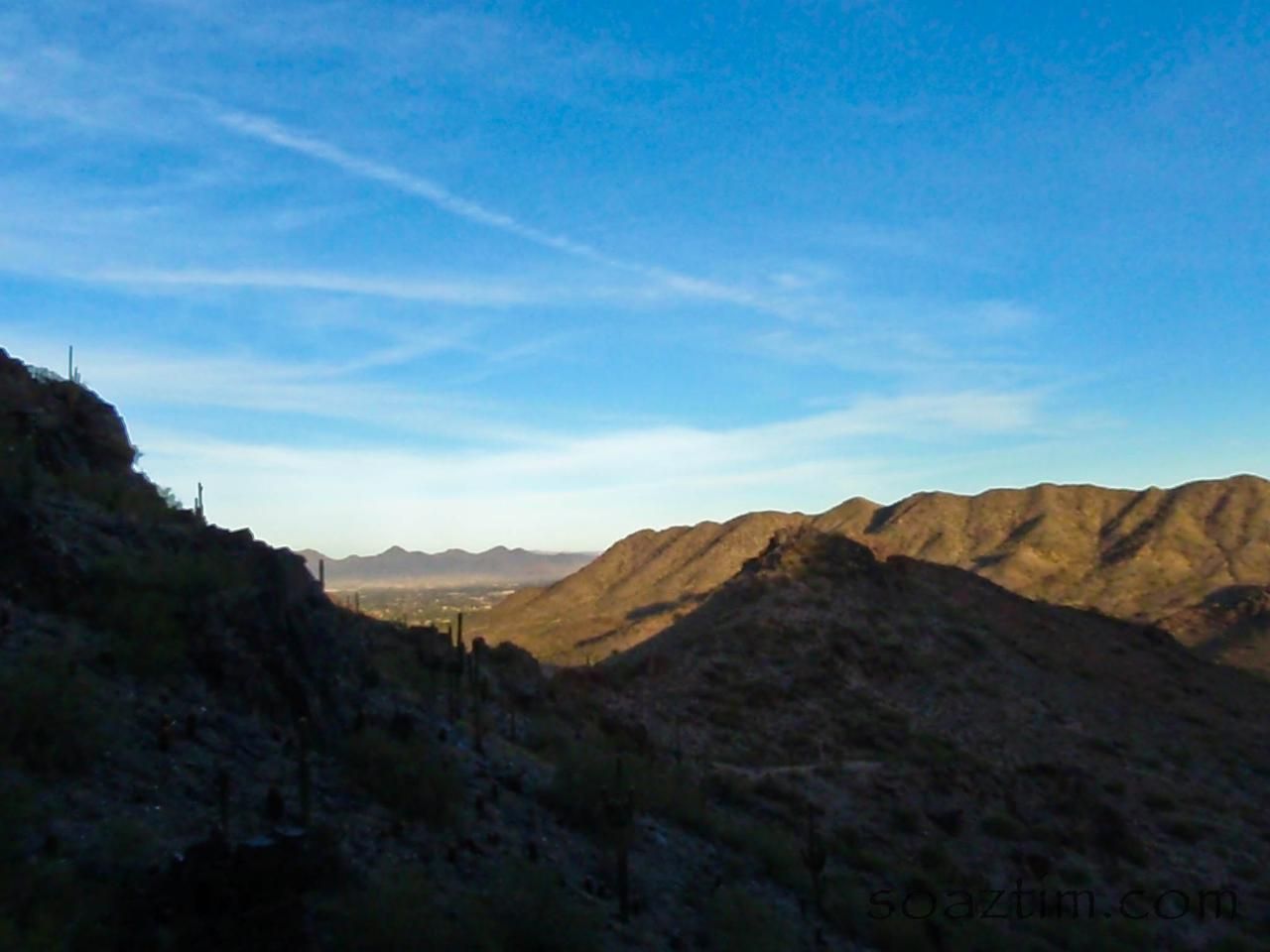 Made it to the peak and headed down into the valley before riding home!

Happy New Year. I appreciate my friends and family more than anything else on this planet. Live this year up, you never know if it's your last.