Here is the story of our long weekend that we just got home from yesterday evening.
(is it still a long weekend if you leave on Wed and return Sunday?)
Wednesday morning Danica and I hit the freeway. I love starting a new adventure. Every passing minute results in less and less crowded roads. Progressively the buildings fall away to cactus and rolling hills. One can actually start to see some dirt!
Empty highways early on a weekday morning, but still to much pavement. Claustrophobic!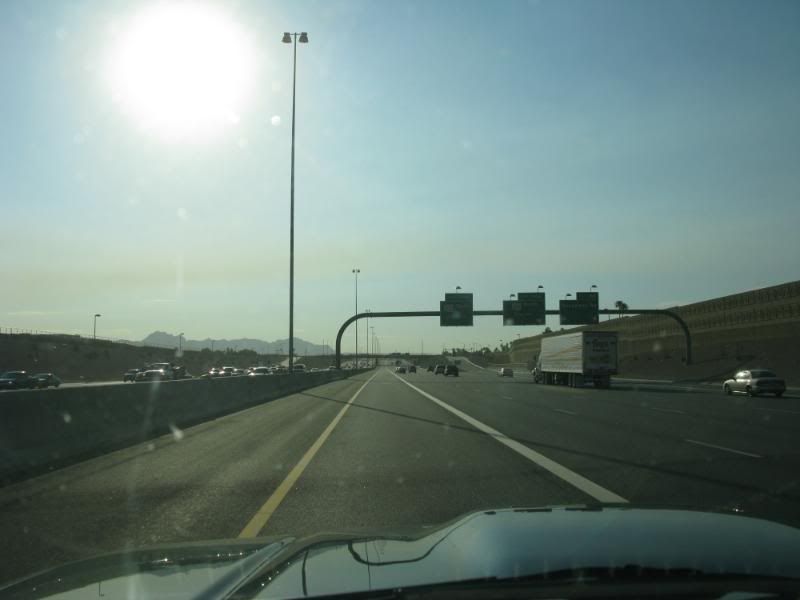 Getting better as we hit the 60 freeway heading east out of Phoenix.
Open road. Getting better still! Less man-made!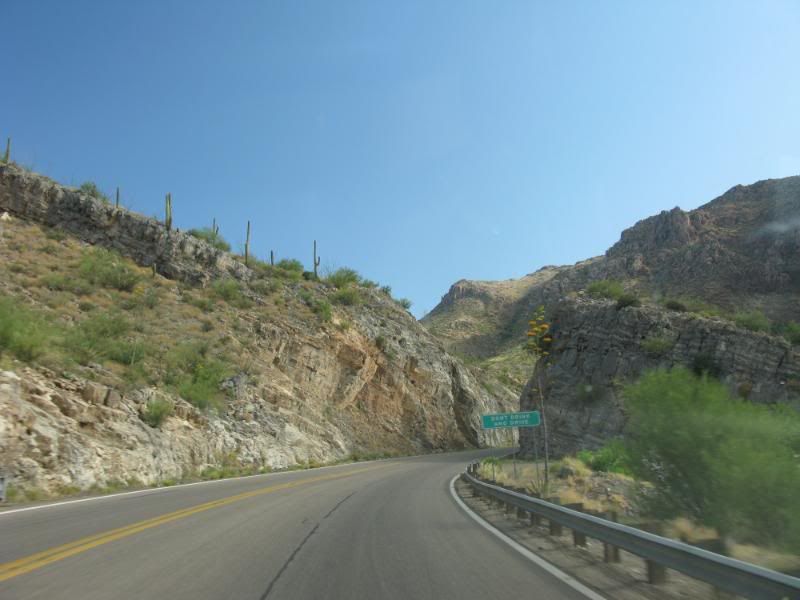 Man-made, but this tunnel looks old. As with most old things, its prettier and less utilitarian than something built today.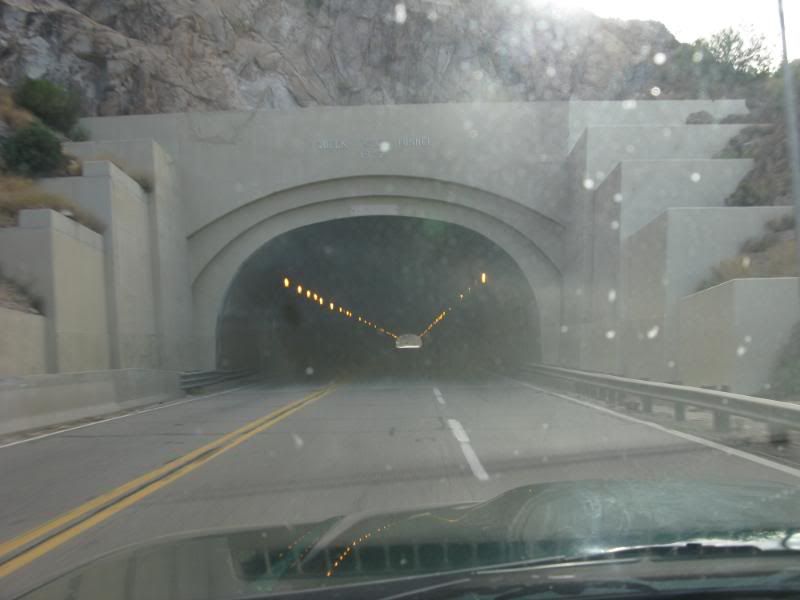 Getting worse, but its only temporary.
Stopping to check out the first of many amazing views!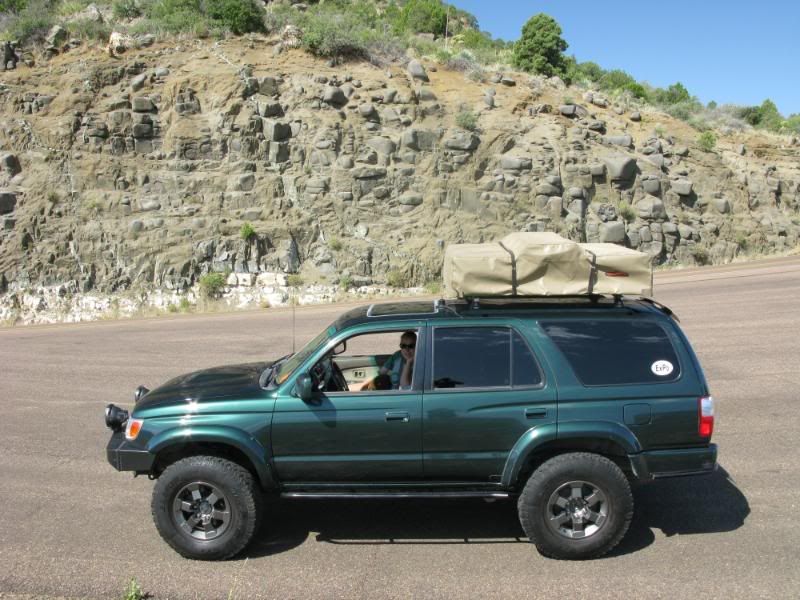 I think the 4runner is amazing, but here is what I was referring to.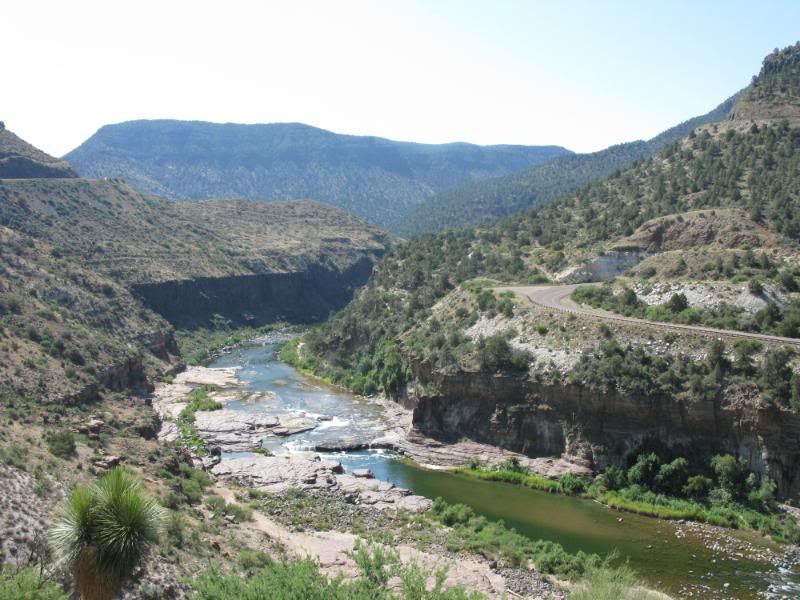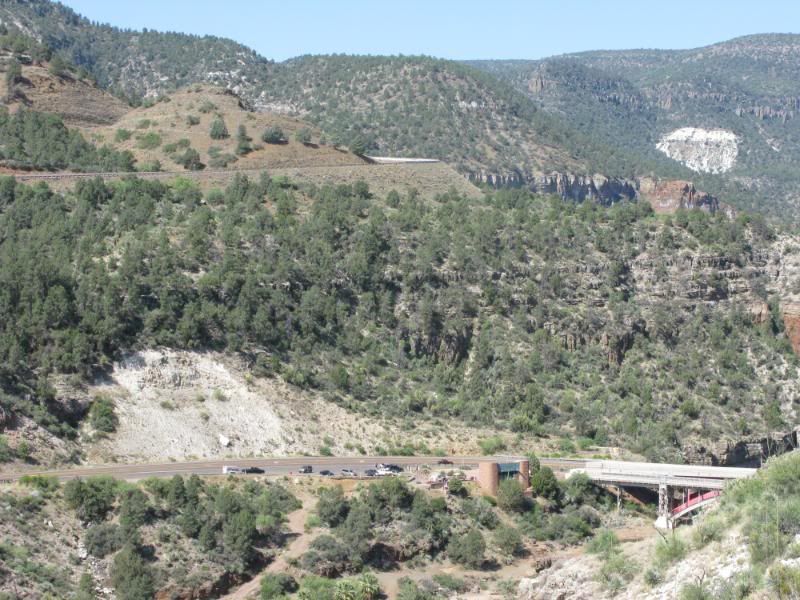 I wish this gas station on the Salt River was still selling that cheap "no lead" fuel!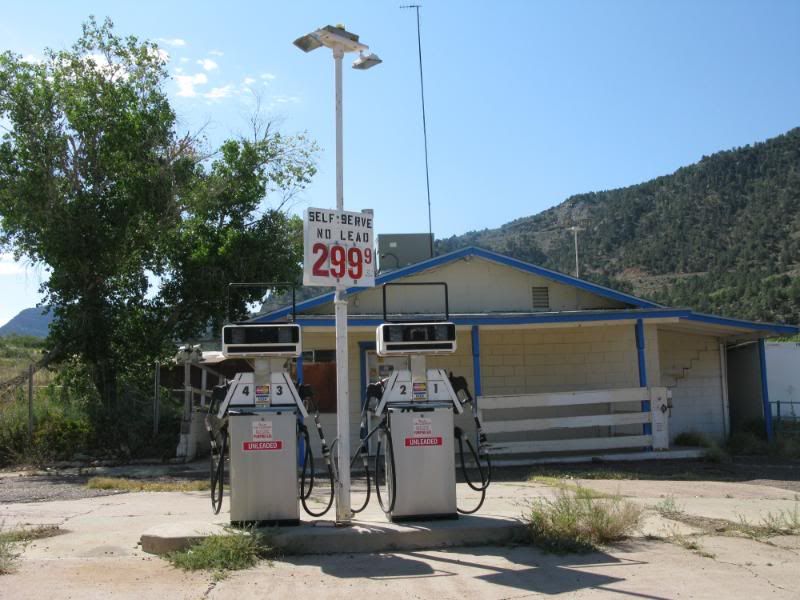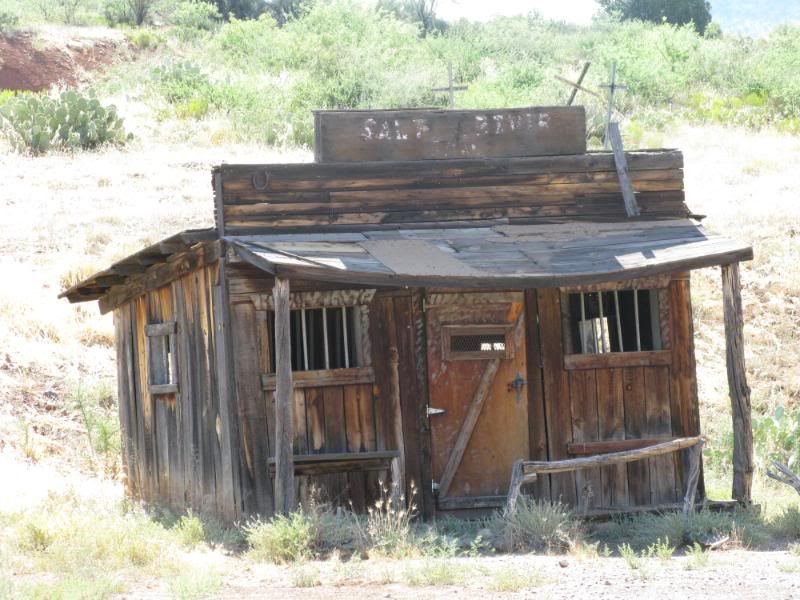 We turned onto Indian Reservation land and drove past Fort Apache. The base of operations for the Apache war. Its nice irony that the base now belongs to the Native Americans.
Just past the fort we hit dirt, finally, nice wholesome dirt. Who would have thought that something so simple could make me feel so free. I'm now one with the earth. Just riding along right on top of her instead of a concrete slab buffer!
Although the forest service put in a retaining wall here. The view was just amazing!
The rain started falling. Perfect. Its been WAY too long since I've even seen rain!
The sweeping vistas up here are amazing. We had come from Phoenix to the Mogollon Rim and were at about 8500 feet.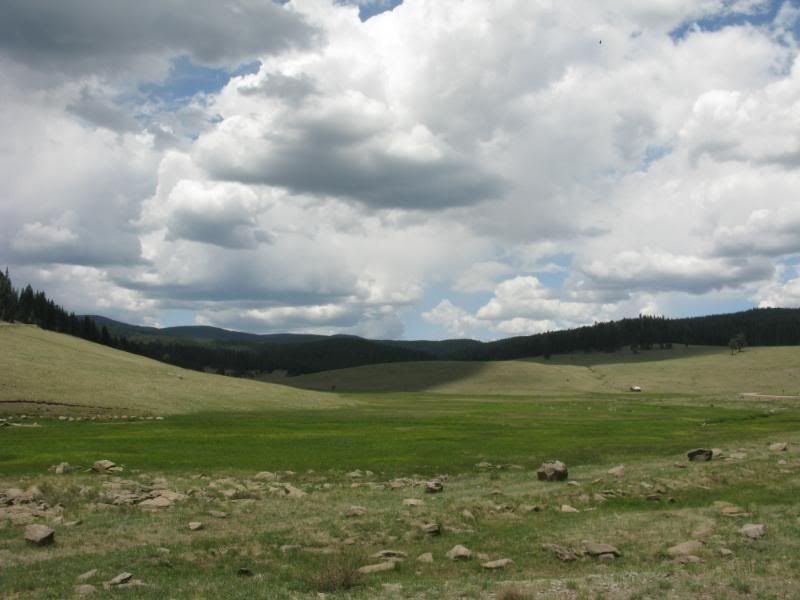 A perfect spot for lunch.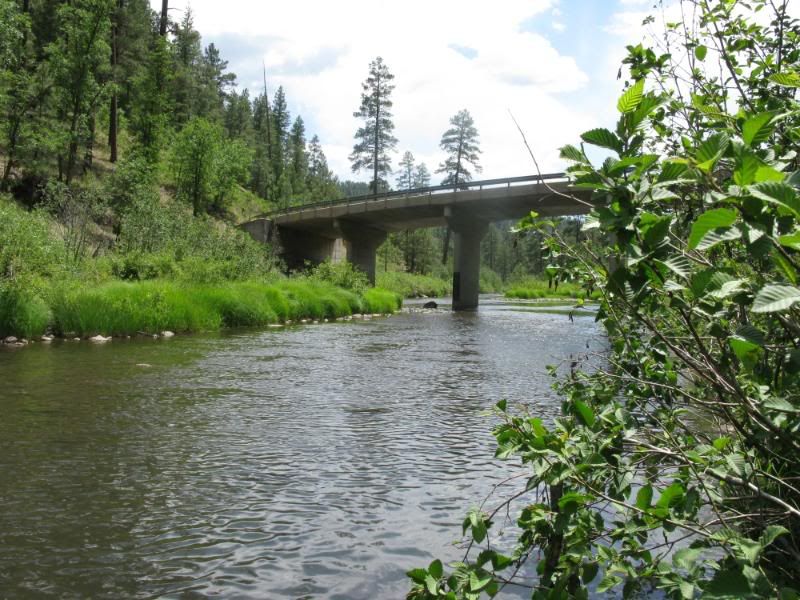 A few hours later of wandering and exploring we started trying to find that "Perfect campsite!"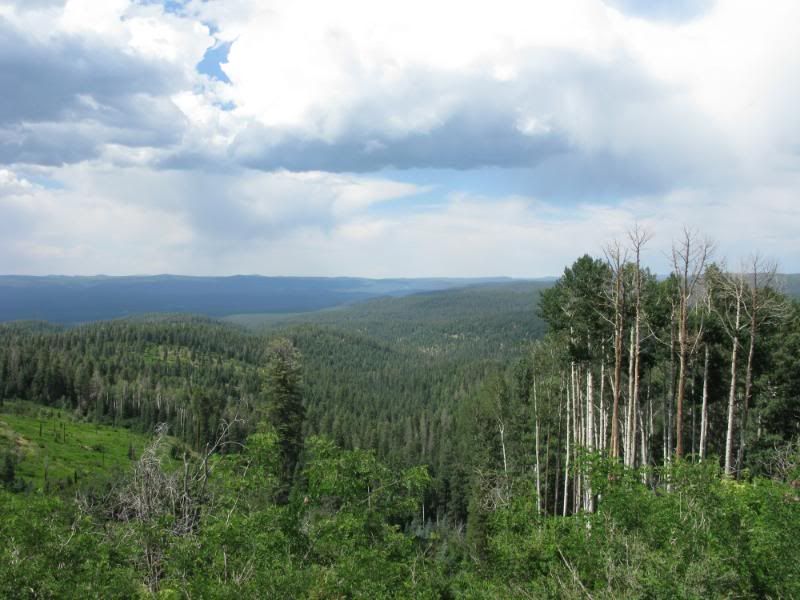 We found a marked forest road that was almost completely overgrown. PERFECT. The brush scraped the truck and the grass on the trail had grown tall and not been disturbed. No one had been down this road in a long time.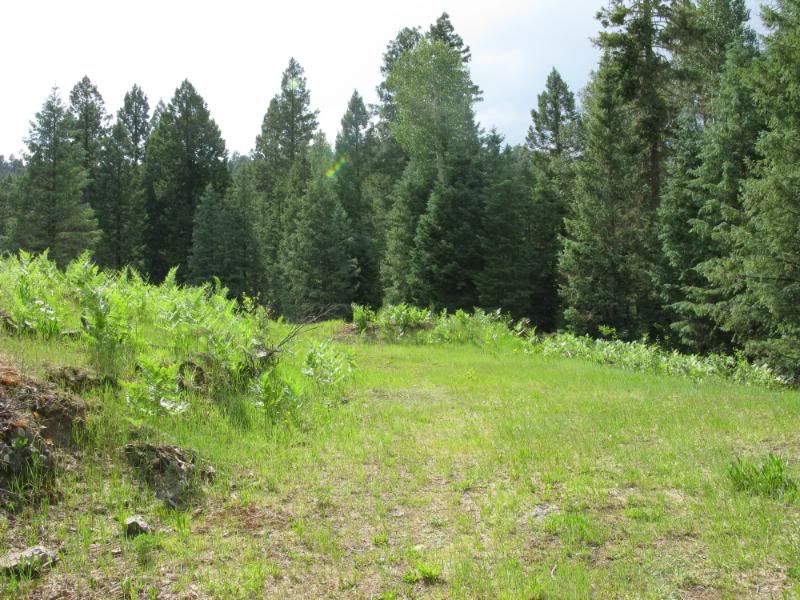 We made our way over a couple of smaller fallen trees until we reached some that would take serious work to remove.
A perfect campsite. Secluded and remote.
And about a minute later we were ready to camp. I love the roof top tent.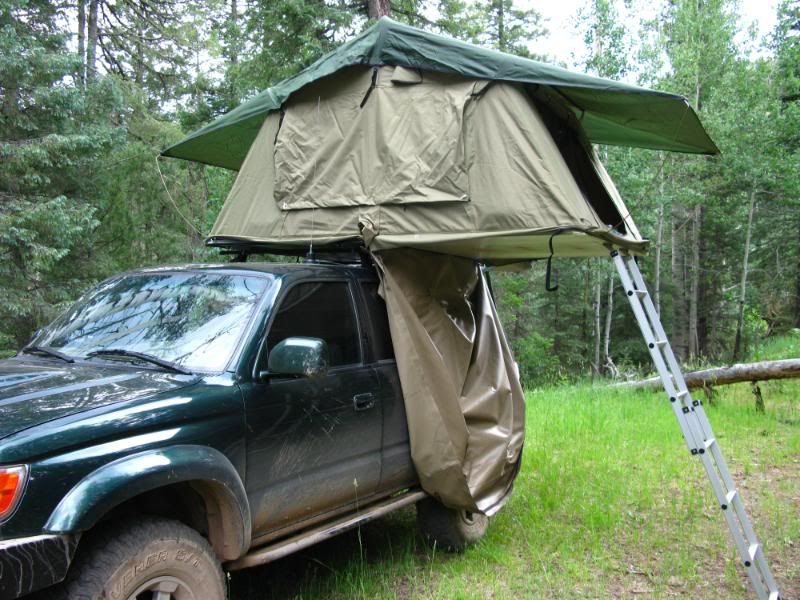 We decided to take a walk a ways down the forest road.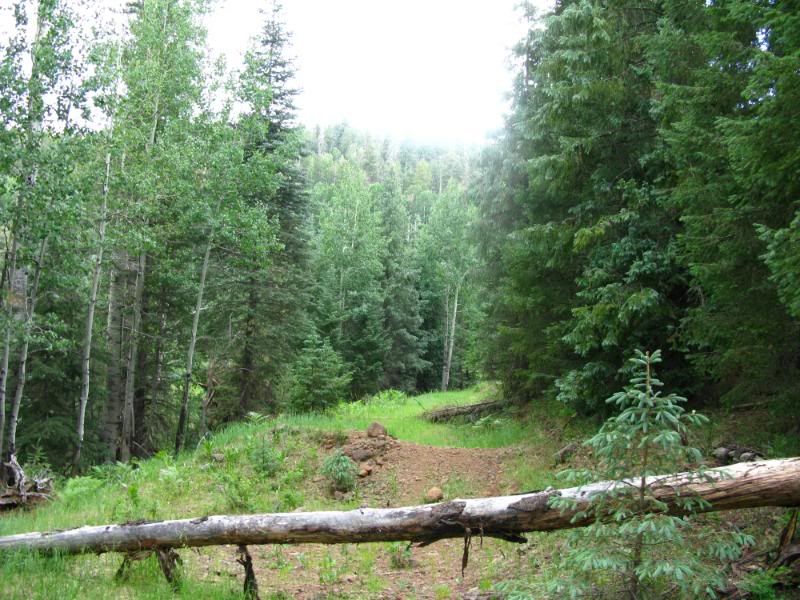 Spot Danica. Haha!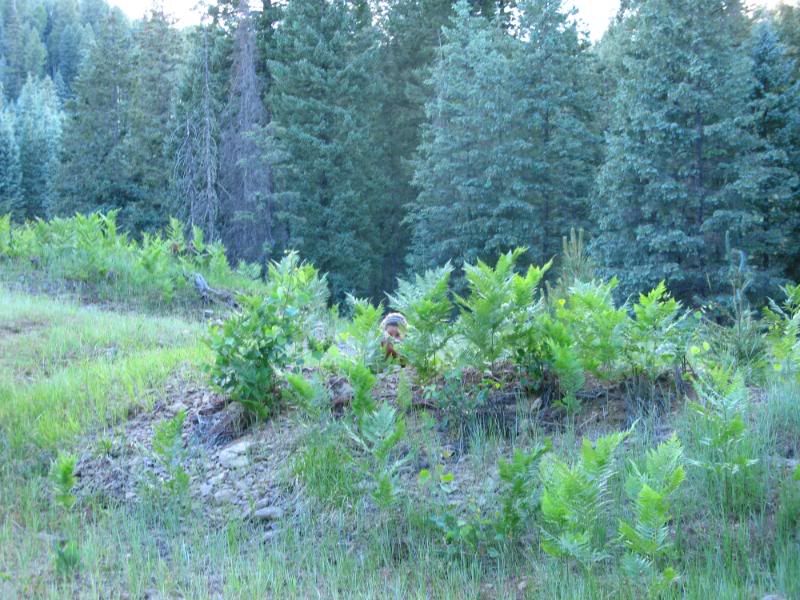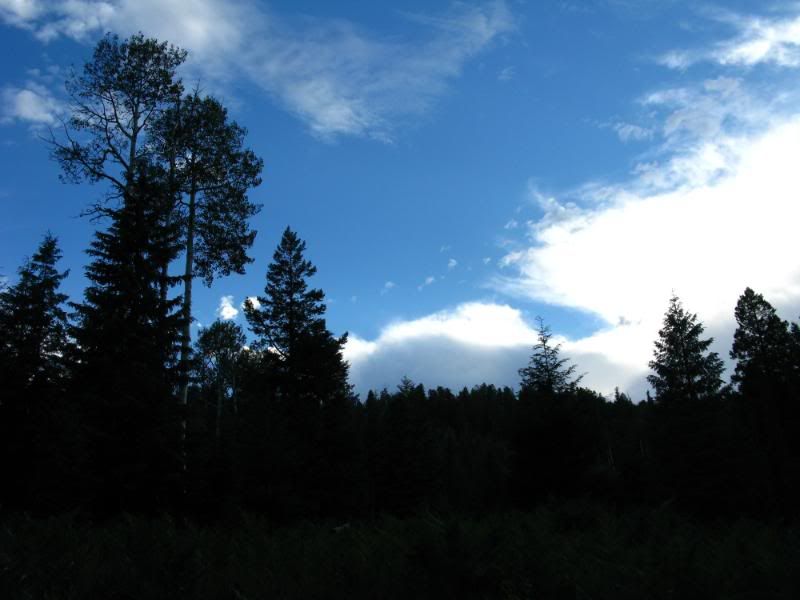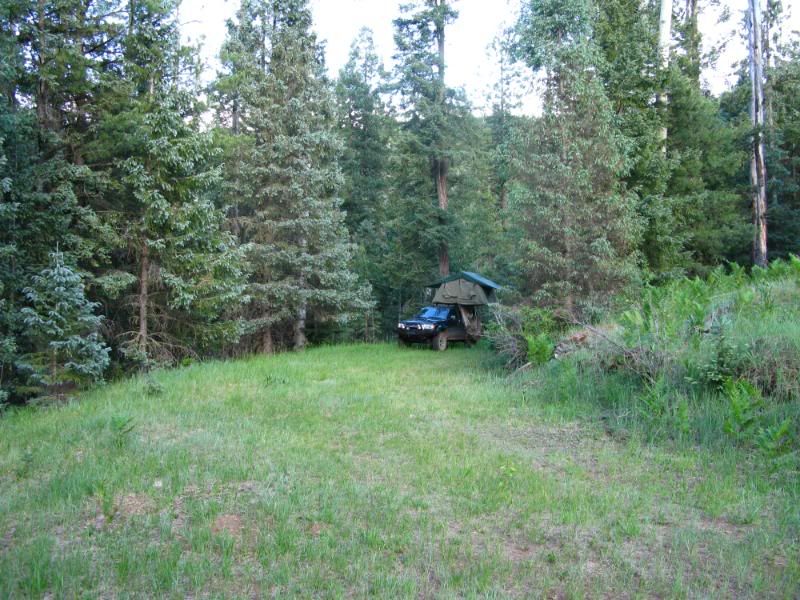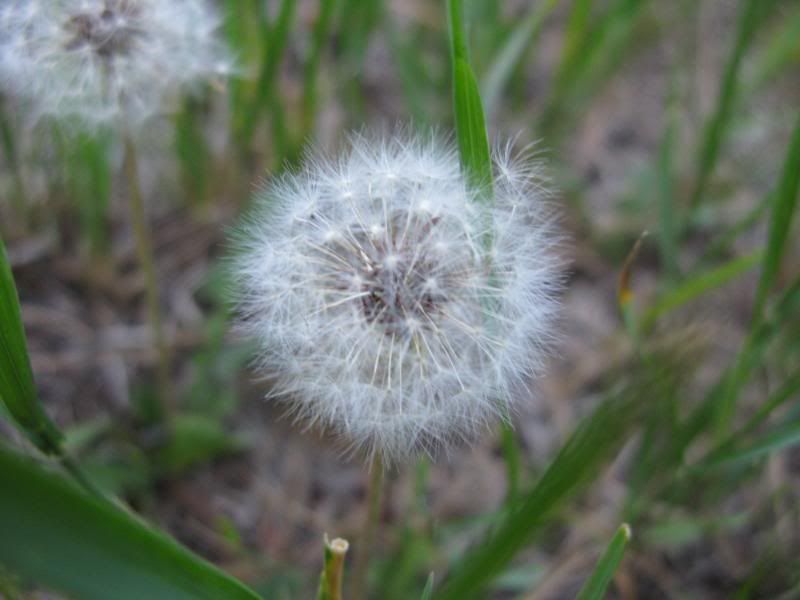 Some little fella had done a lot of burrowing along this road. Here is a fresh one that must have been completed that day. Prairie dog? I wonder.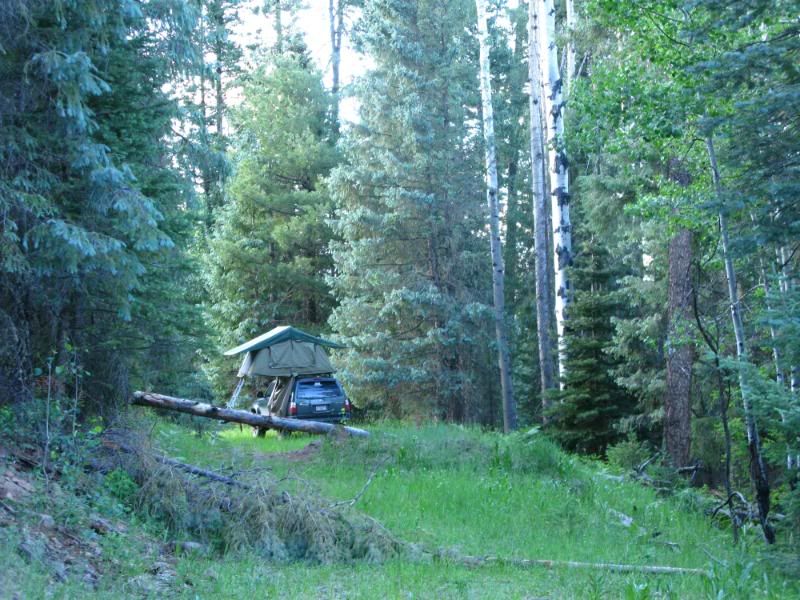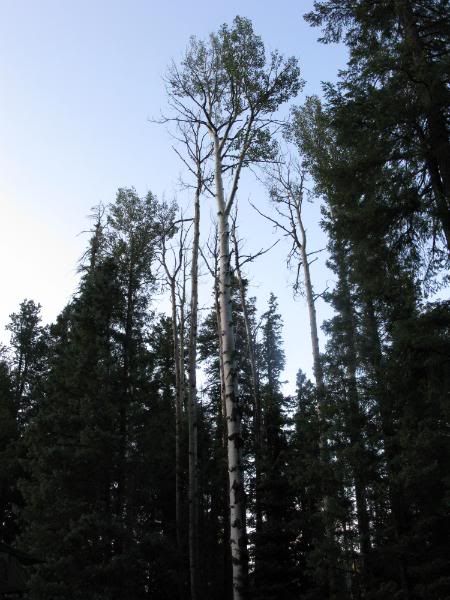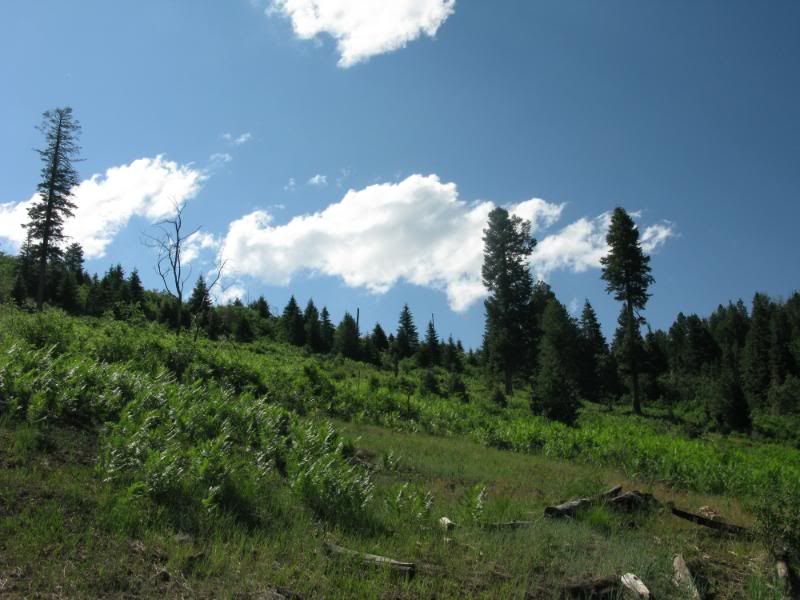 Lots of life all over the place!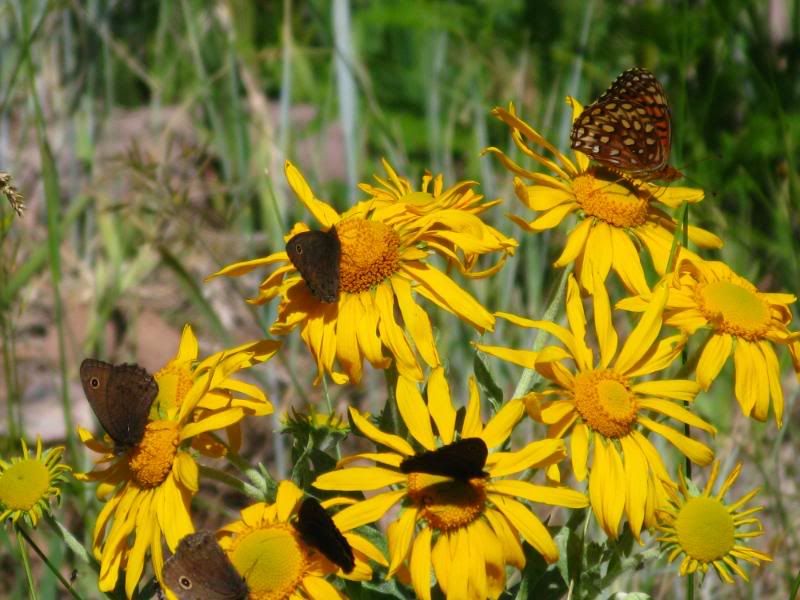 We listened to the rain fal all night. It was great! I've never been so happy to be cold. Not that cold, but at least I wasn't hot. For someone living it Phoenix its a big deal! :)
The next morning we explored some more and hopped onto Highway 191 as it is currently known. This highway was actually Highway 666, but was changed a few years back because of the demonic name!
We saw a helicopter flying around which seemed strange in this remote area.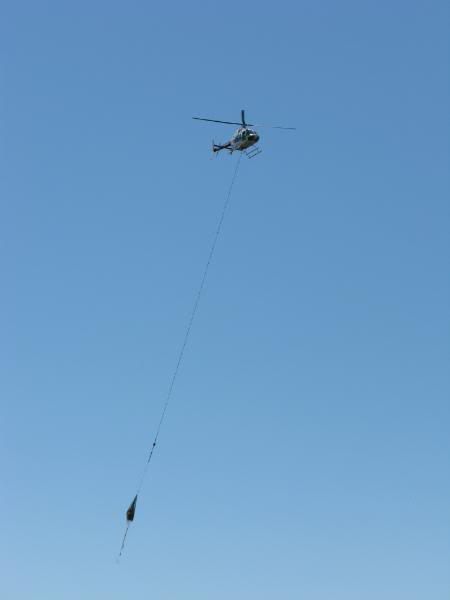 He was dropping hay onto the prescribed burn areas. I assume to prevent erosion or to reseed some of the native plant species...
It was fun to watch.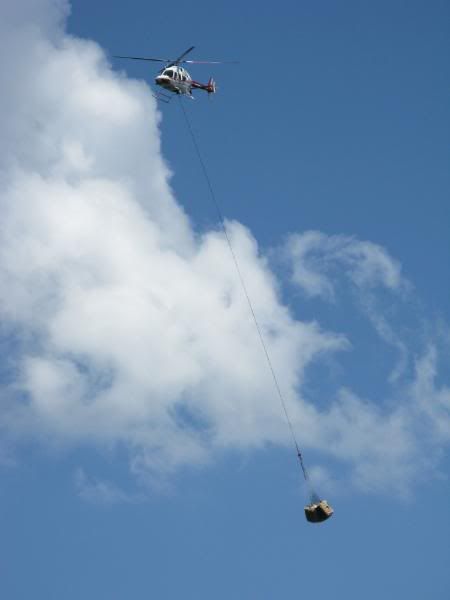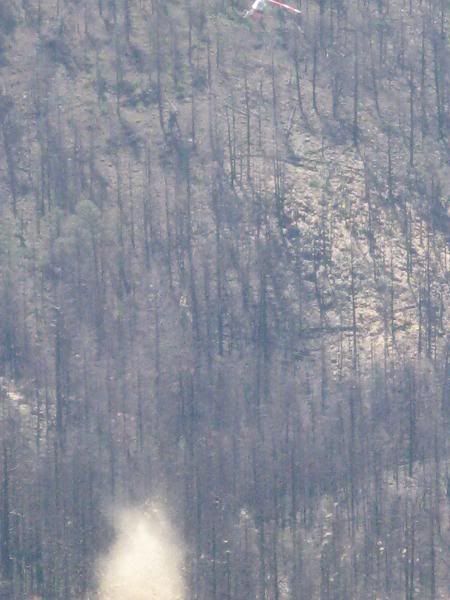 Then I spotted it. The most feared demonic creature of them all. A jackalope!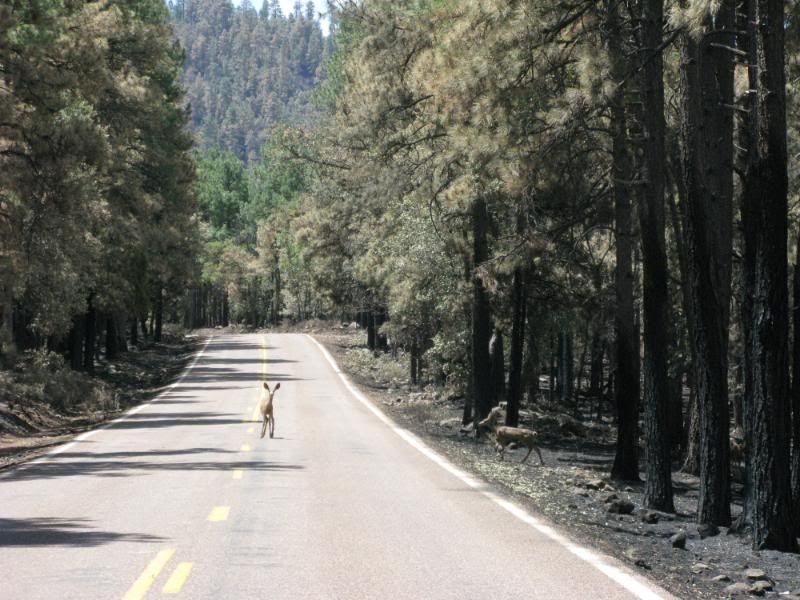 We saw some elk and lots of mule deer. I bet you can't guess why they are called mule deer? Maybe they should be called rabbit deer?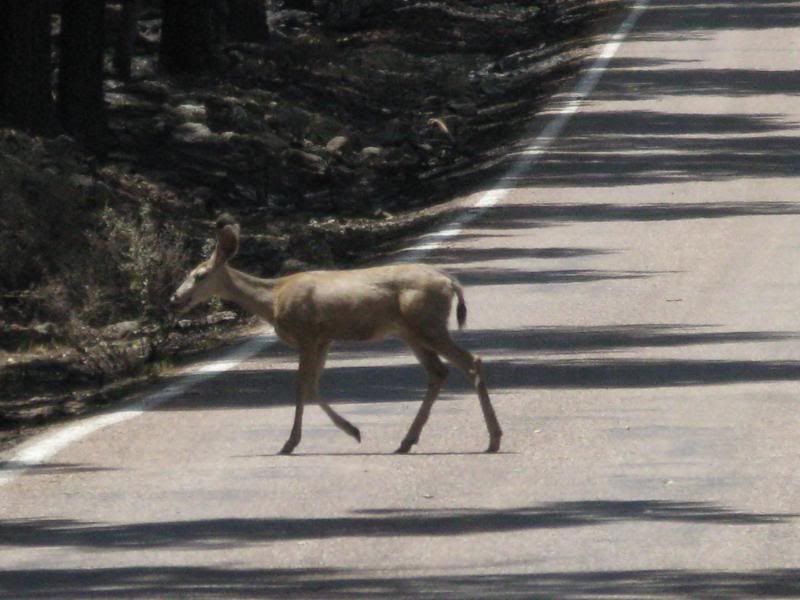 As you descend in elevation the vistas are sweeping.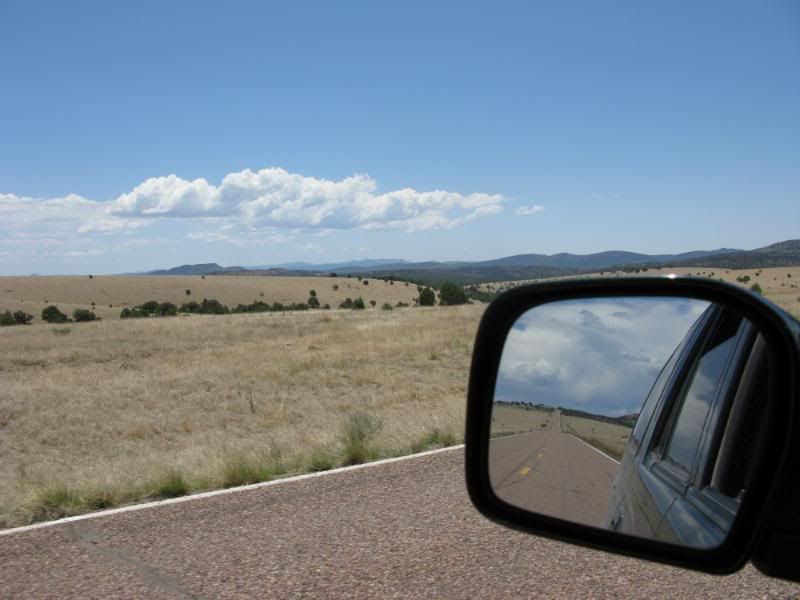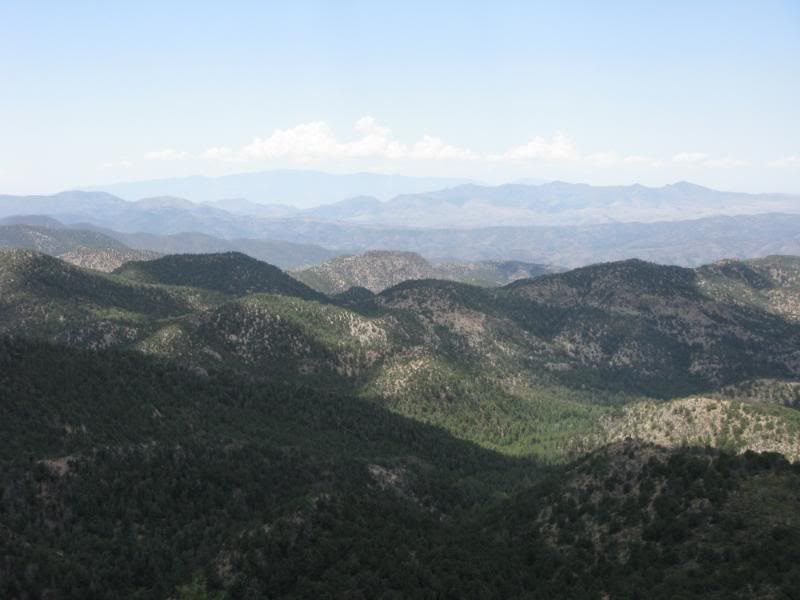 So you can find the 4runner, but can you find Danica?
This Highway 666 is well suited for a motorcycle or a porsche. I need to come back here someday with either one.
you can start to see the huge mine in the distance. Yep, every inch of the brown is the mine. Just a small portion of it actually.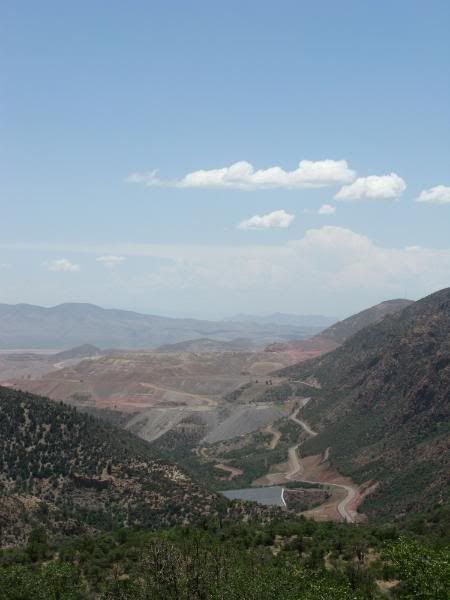 As usual some yahoos shot this grave stone, but we noticed it oddly at the center of one of the turns in the road. It was almost impossible to get to. Maybe someone who built the road a long time ago?
Here is a natural arch. Yah yah. If you've seen the arches in Utah this one was boring. HEhe!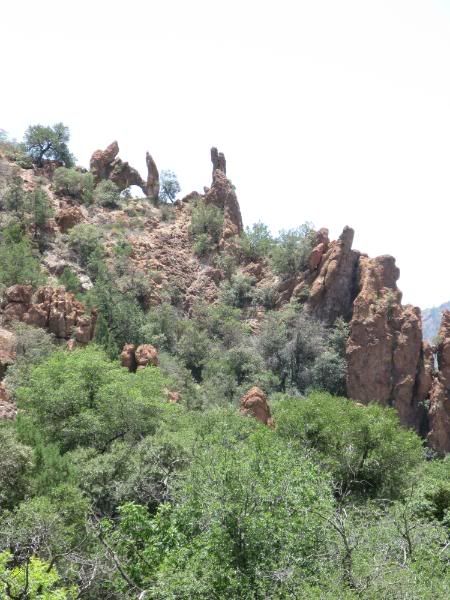 moo!
You actually drive right through the mine.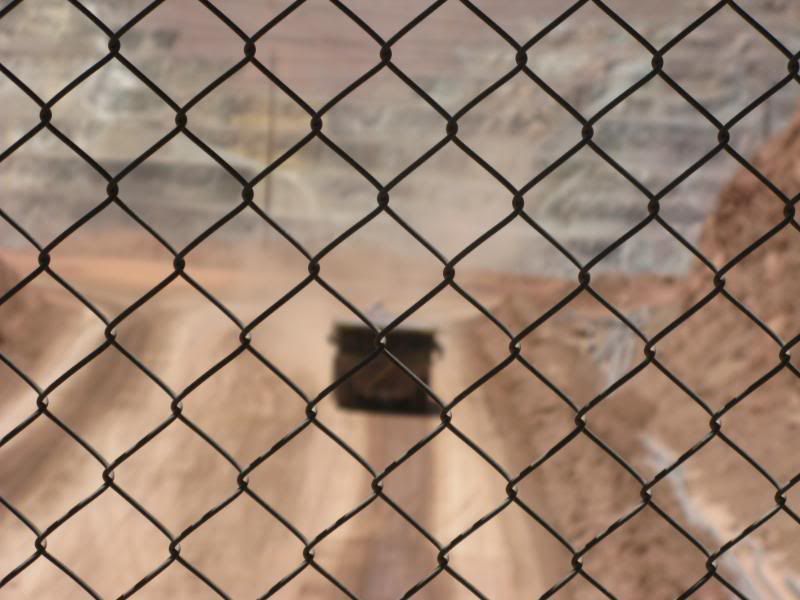 I can't emphasize enough how impressively huge this mine is. Danica and I agree it was more breath taking than seeing the Grand Canyon for the first time. Due in large part that this was a total surprise and the GC always gets built up so large before anyone ever visits.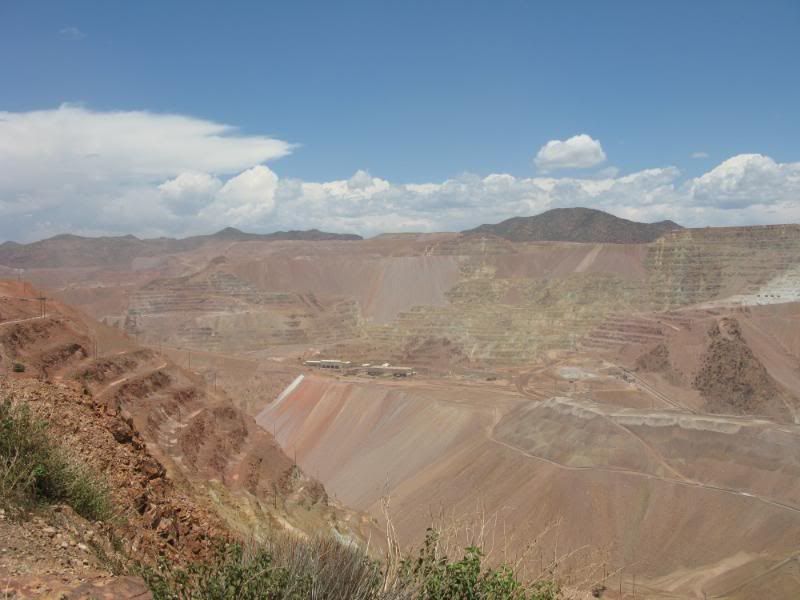 Those are giant dump trucks. Gotta love ZOOM!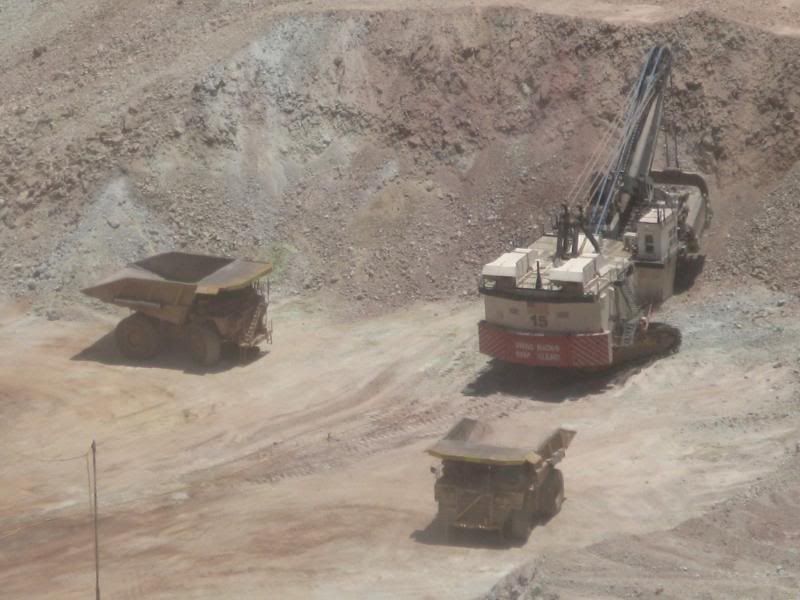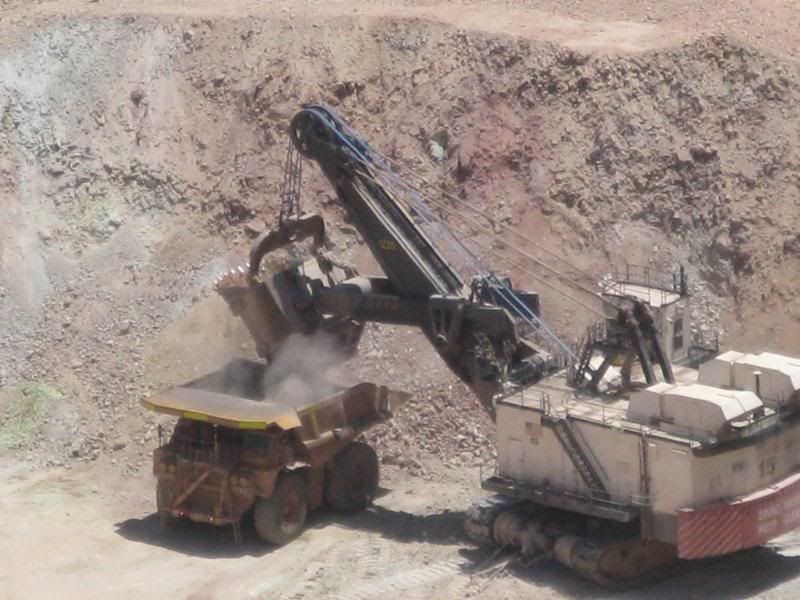 Some new trucks being assembled.
The town of Clifton has been a mining town for a LONG time. We walked around the deserted historic down town. I hope that someday this area is able to be restored similar to Jerome. As it stands its just a slum falling down. Still amazingly beautiful.