Elvota, 111db and I headed out to the Four Peaks/ Sycamore area. (Nobody I know has a real name. What the ? haha, Screen names. We're dorks!)
Oh and I almost forgot Moose. He's the handsome fella hanging out the window below. I know, thats not safe. Moose lives life on the edge. He's kind of a rockstar.
We aired down and headed out to do some exploring.
(Moose is more of a supervisor. You know the type. He won't do anything beneath him)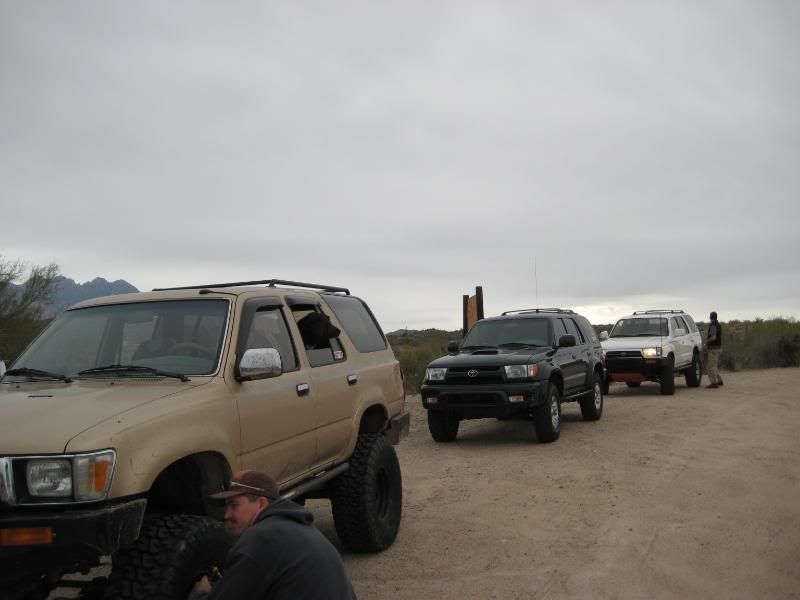 I've seen too many videos of vehicles sinking or pictures of a truck covered in sand up to the windows to ever want to do a river crossing! This was not the day for me then.
As all of my trail damage adventures go, it started with Elvota saying "Follow me!" Haha! I give a hard time, but he's good people!
AH! he made it fine. This means I have to go.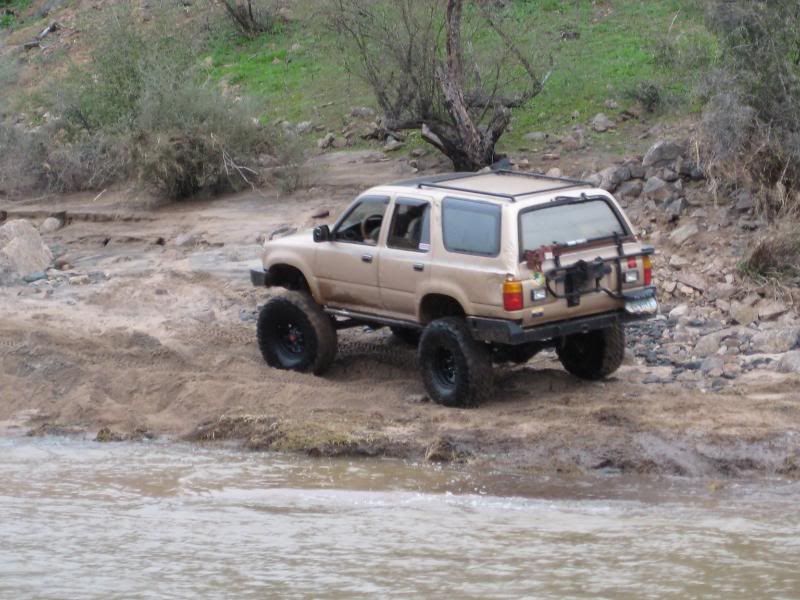 He makes it look easy with that rig.
Elvota constantly tries to make sure we don't go on anything too hard for my little 4runner. Sometimes I over commit myself. haha.
I went in and made that crossing. PHEW! All done with water for the day. RIGHT? Ah we've only begun.
Just 50 yards later we had to cross again to continue the trail.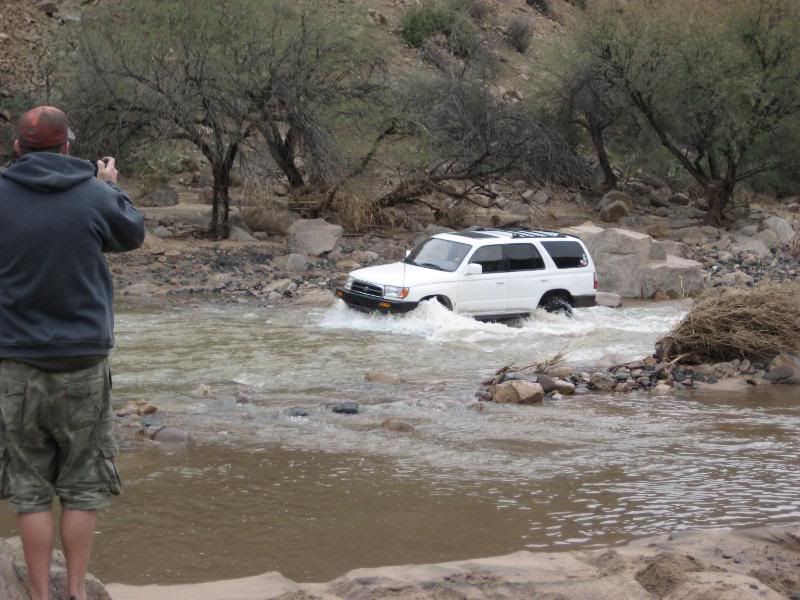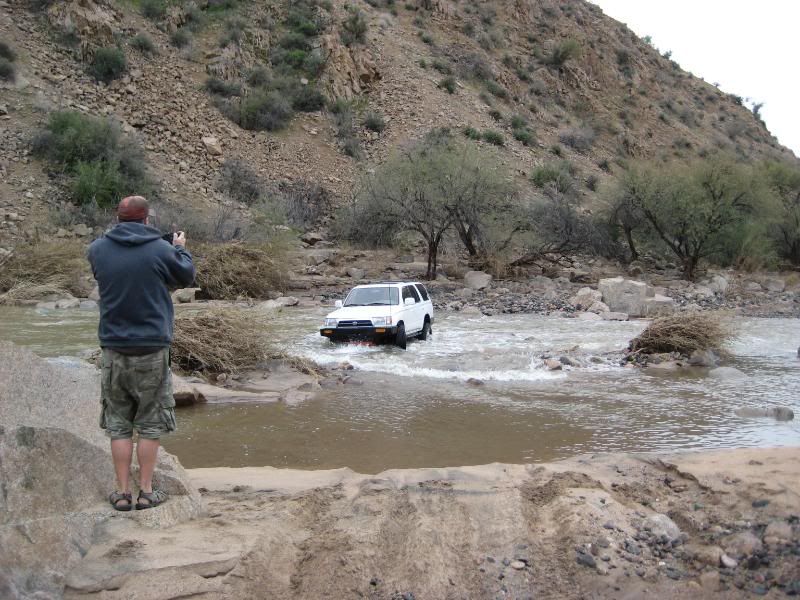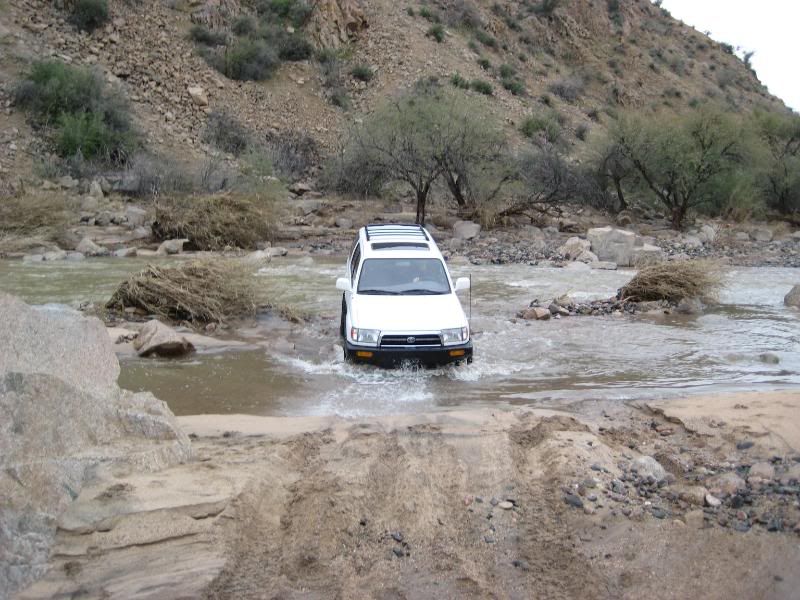 111db's 4runner is one of the nicest outfitted 4runners out there. It handled the river crossings and off camber sections with ease. Front and rear lockers have that affect when paired to some keen driving.
My turn. Dive, dive, dive!!!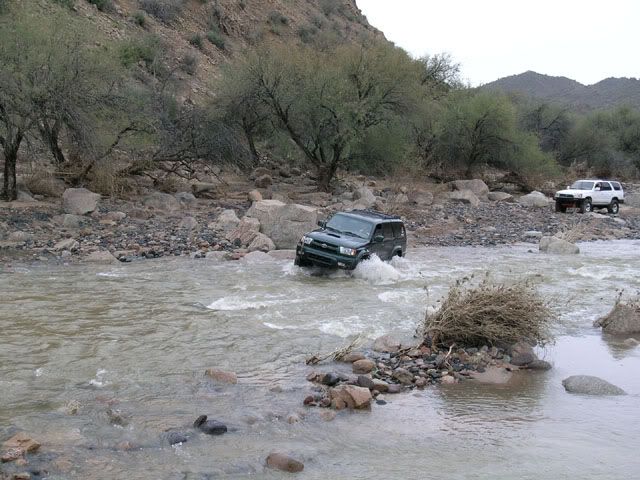 Phew!
Off we went to some uncharted trail, for us anyway.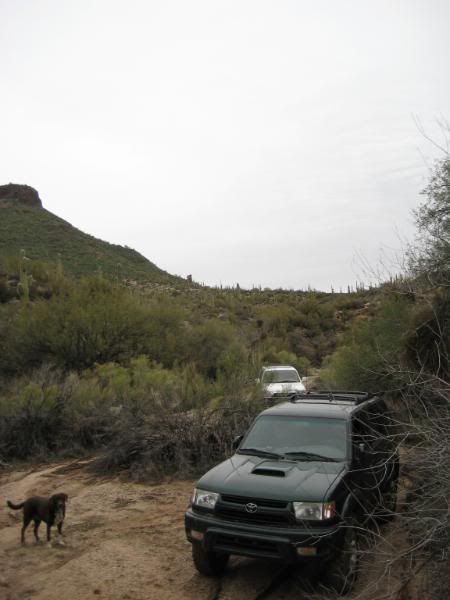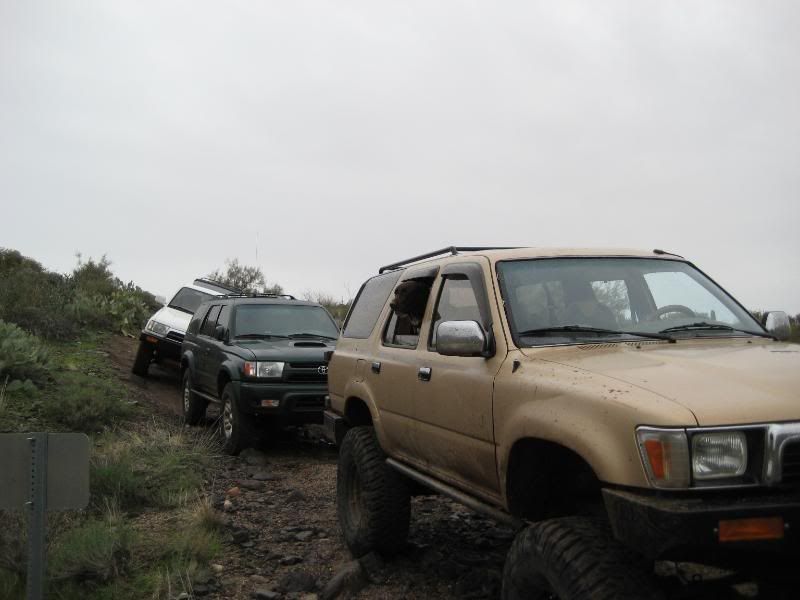 I've only seen a bald eagle in Alaska so I had my eye pealed once I saw signs indicating that only 8 miles ahead was Bald Eagle territory.
Some of the sights.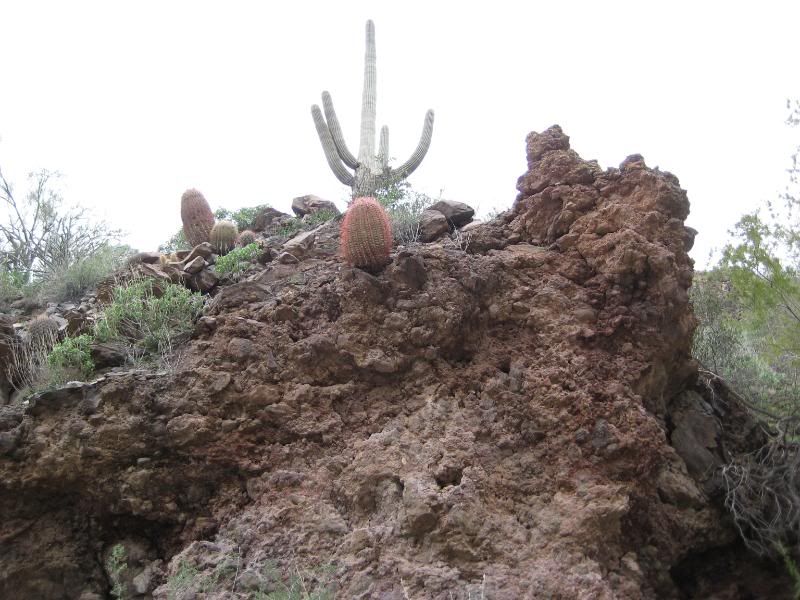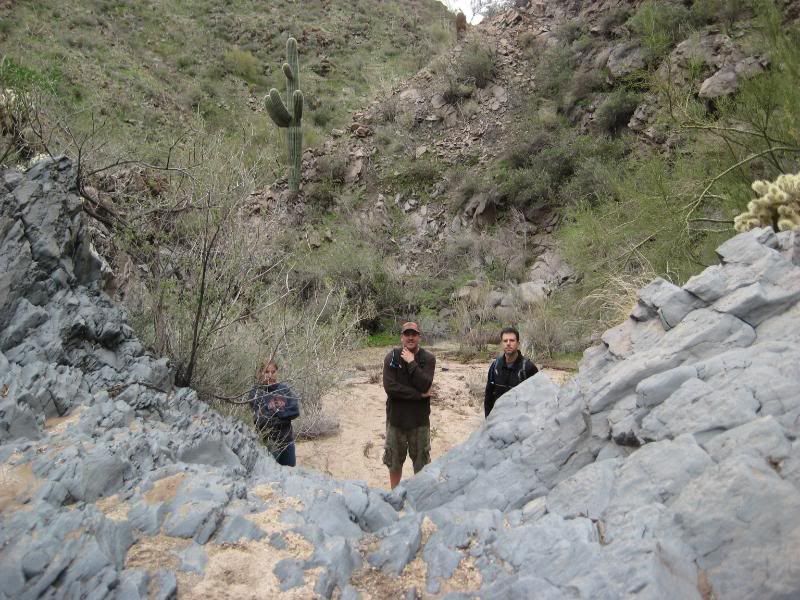 There was a really rough part of the trail that I took the easy route on!
El Vota went straight down. I went just to the right on the trail just out of view.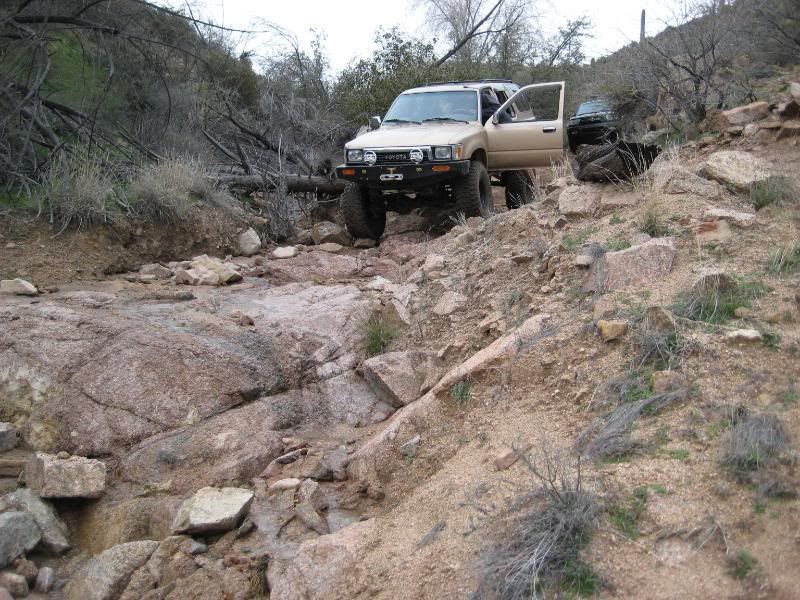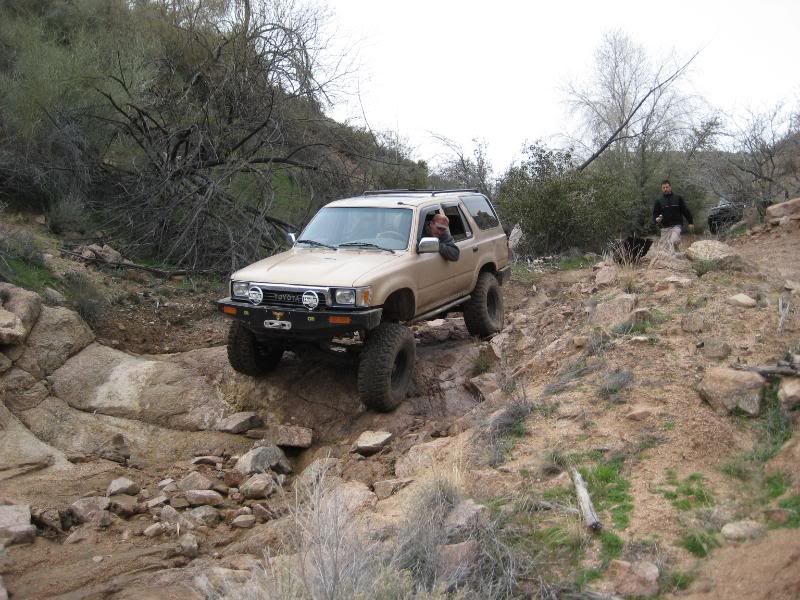 My turn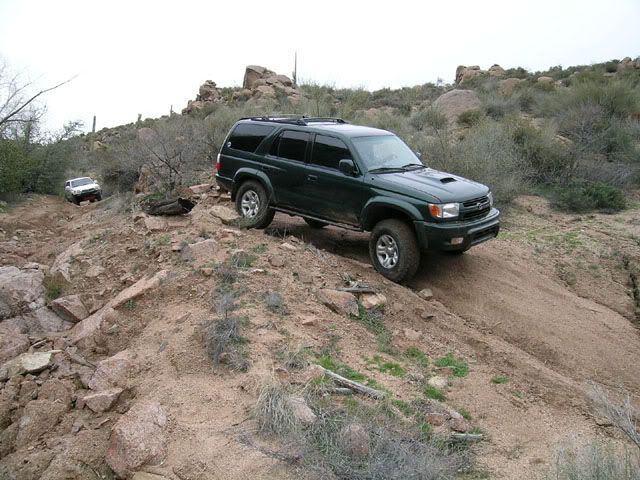 111db's turn