We headed out of Phoenix after work on Friday. The traffic sucked. After a couple of hours we made it out of Phoenix. It poured the whole way down. The kind of pouring that makes you want to drive 20 and feel crazy going 60.
For this race the Pro Desert series run a morning race with half the field and the other half in an afternoon race. I love this because I get to spectate a race and enjoy relaxing before my race in the afternoon or vice versa.
Here are some pics from us pacing our friend down the highway and then waiting for him at the road crossing.
Hard on the brakes before jumping the road crossing and turning right at a 90 degree turn.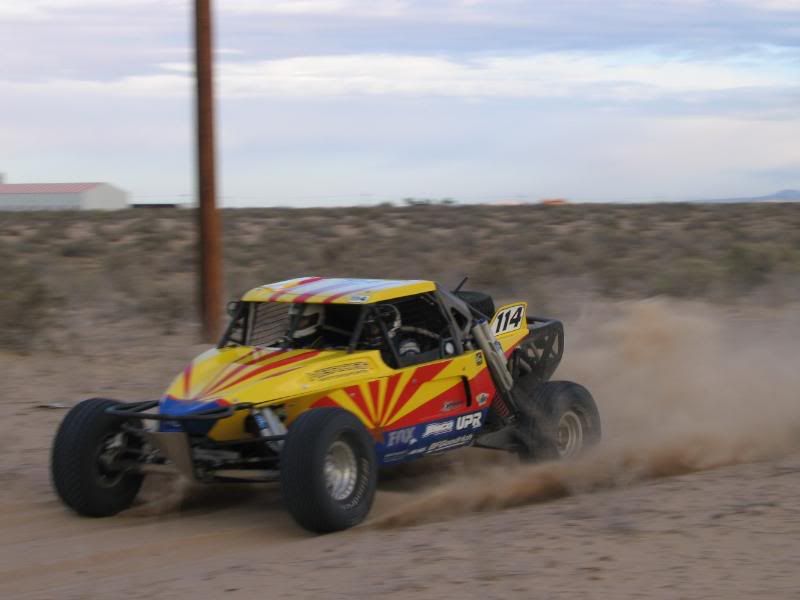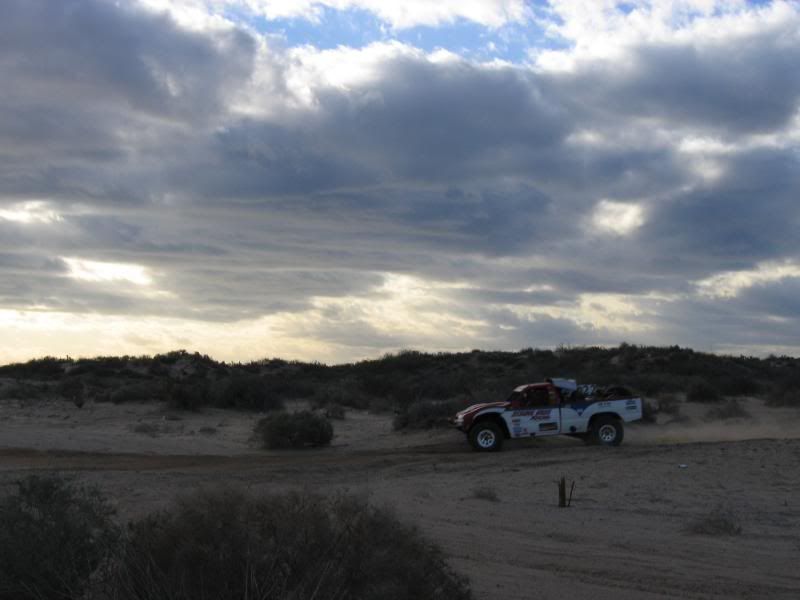 New limit for my 4runner. I went 105mph in the 4runner trying to keep up with Bucky's race truck along the highway.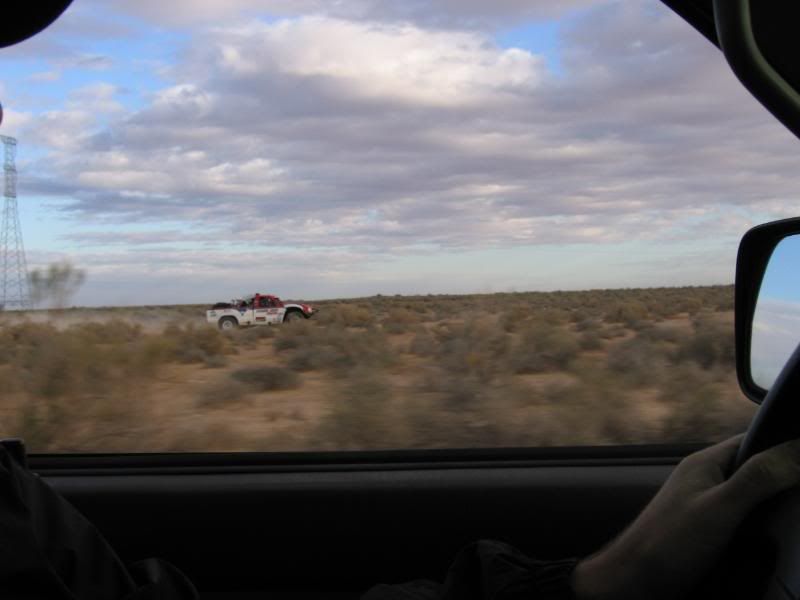 MY FAVORITE SHOT OF THE RACE: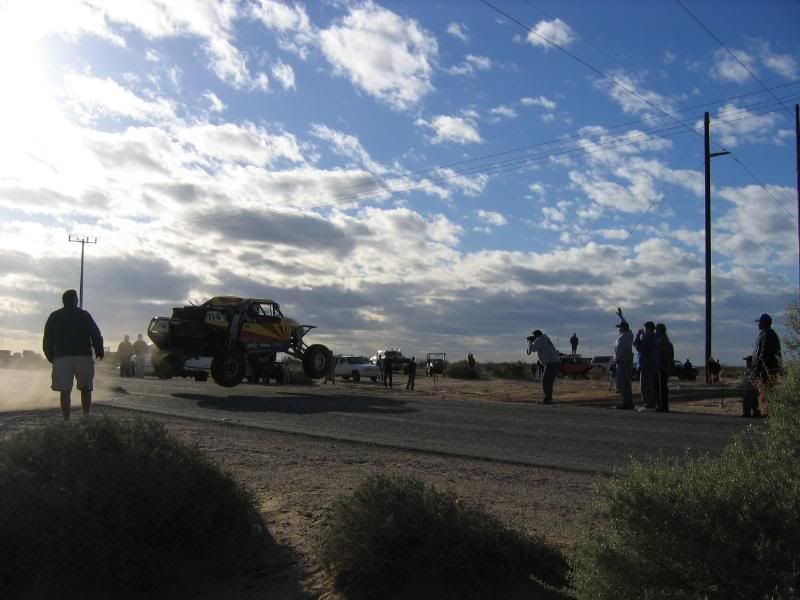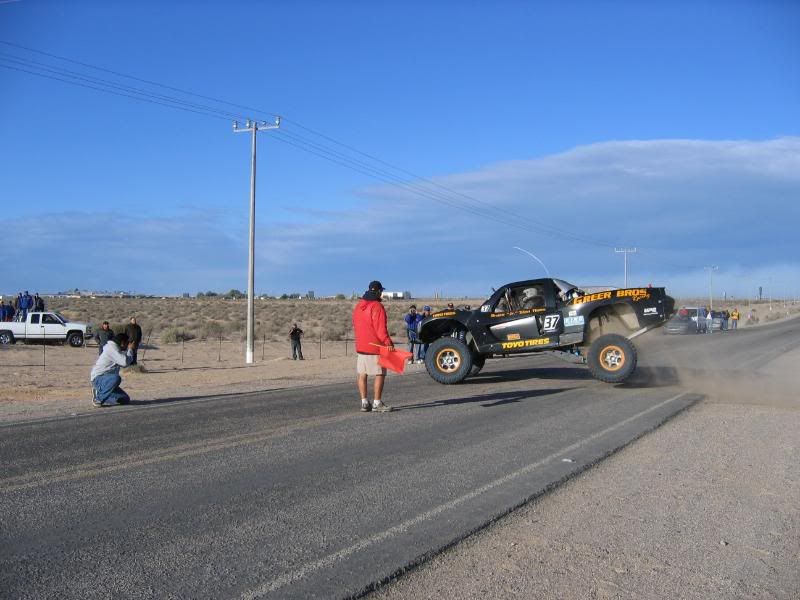 Kincaids nice truck.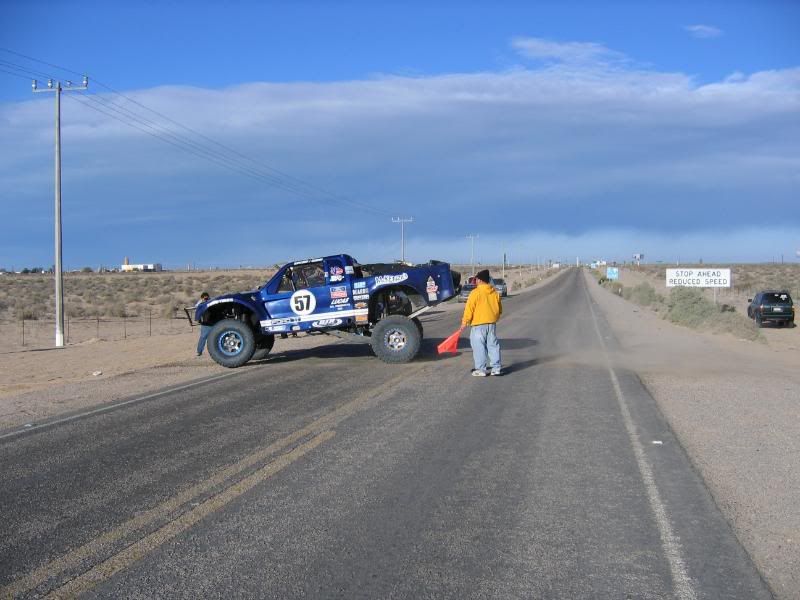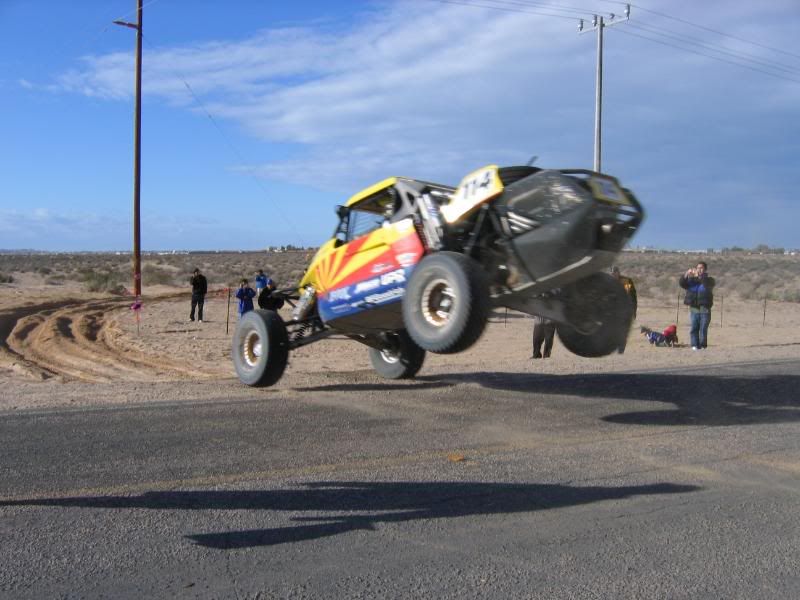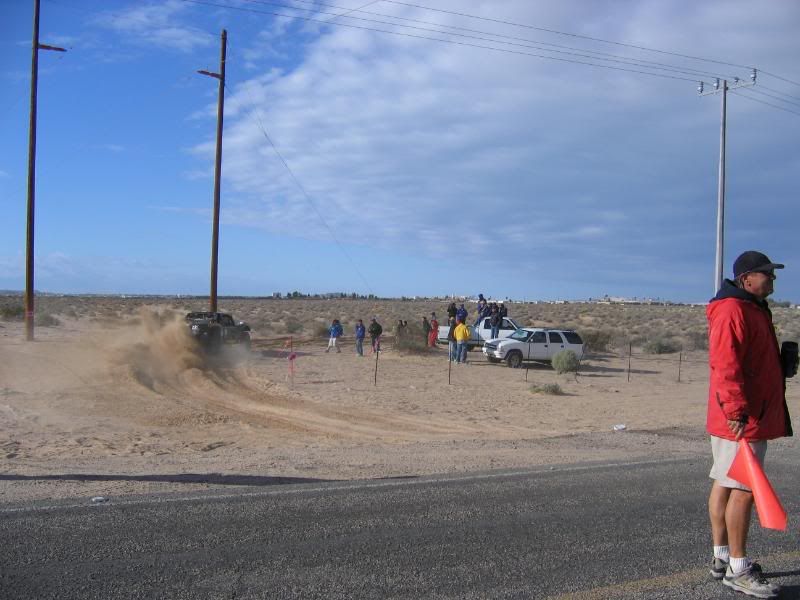 The telephone pole was plastered with sand by the end of the race.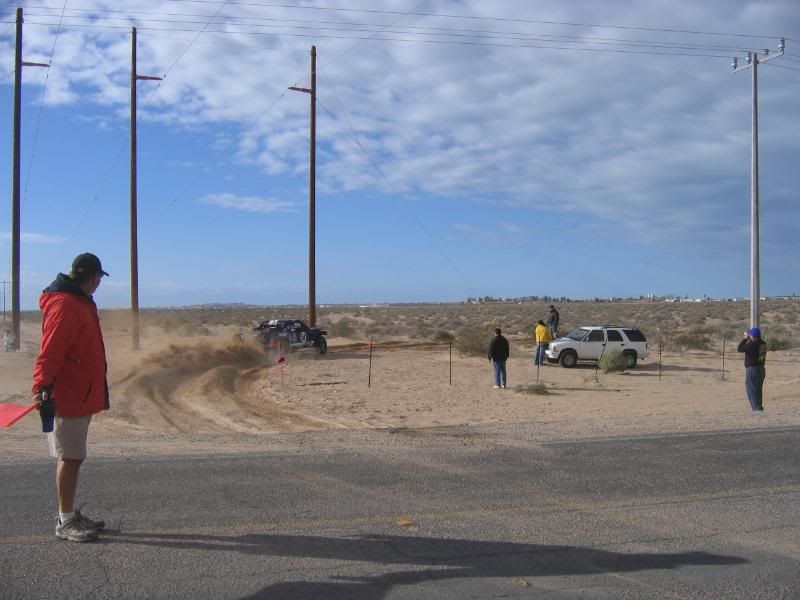 Herder blew all of the oil out of his motor and was done for the day. Too bad, he was killing it in first place by quite a bit.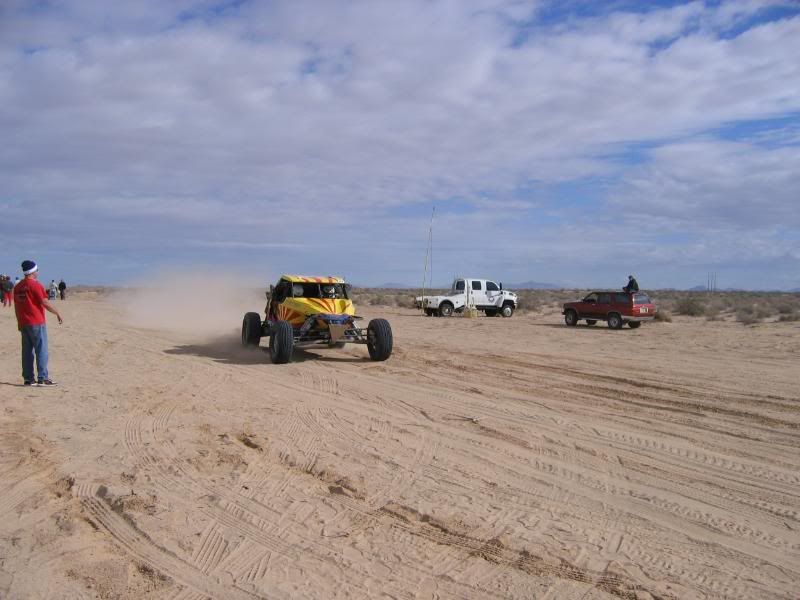 The Greers kept losing belts and ended up calling it a day.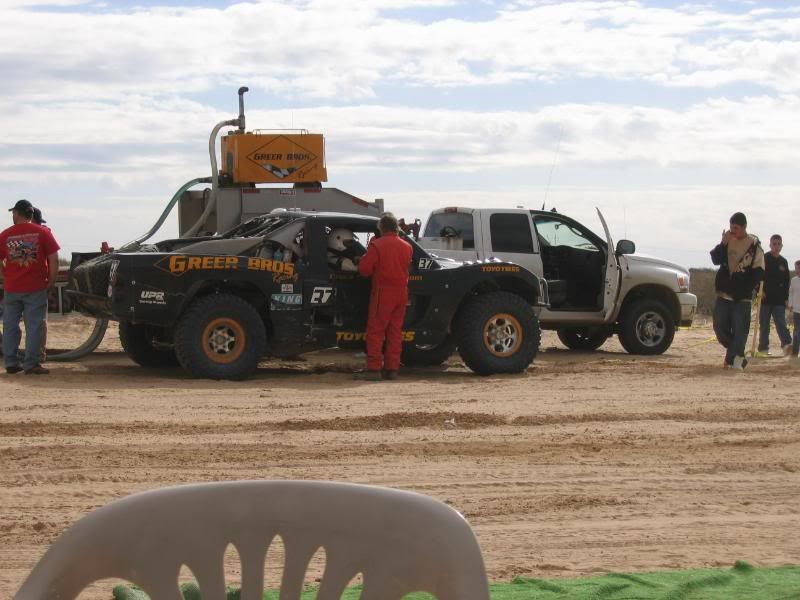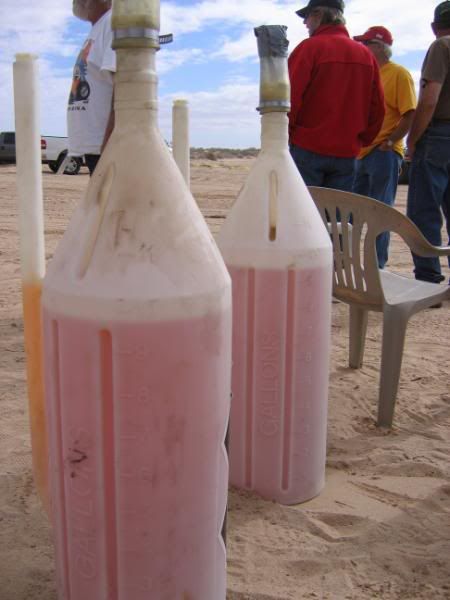 The Greers have one mean looking truck. How would you like to see this in your rear view coming at you doing 130MPH.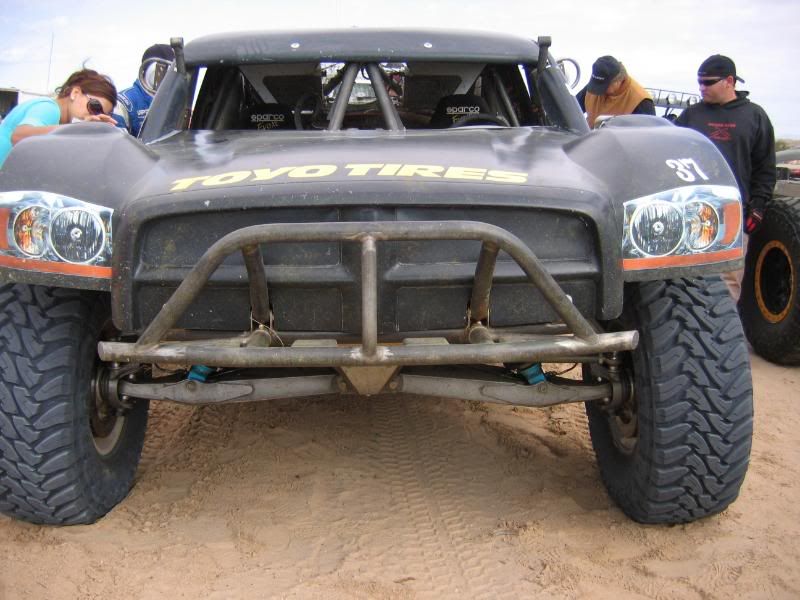 I hopped in our car and road with Brent for three laps. I had to relieve myself, but there was NO TIME so I slid over into the drivers seat and Danica got in the co-riders spot. It was her first time at a race and definately her first time in a race car. Brent and I raced the first couple laps with a flat right front. We had no idea it was flat. Its such a stiff tire it held up pretty good for a while! We had it changed at our driver change. The only other issue was the tranny. Brent switched it out the day before the race because it broke during prerunning. During the race we had to hold the shift lever in fourth or it would kick out. Danica helped by holding it in gear on the straits so I could give my arm a brake. Enough excuses. It was a great race and we were hauling. The other guy just had a faster car that day.
The only other... item was that we did kinda run over a photographer. He was in the course and thought we'd take the corner wider. We didn't...
We saw him at the award ceremony and I mentioned that we almost hit him. He reassured us that we had in fact hit his leg and he was just fine. No hard feelings!!
Always an adventure...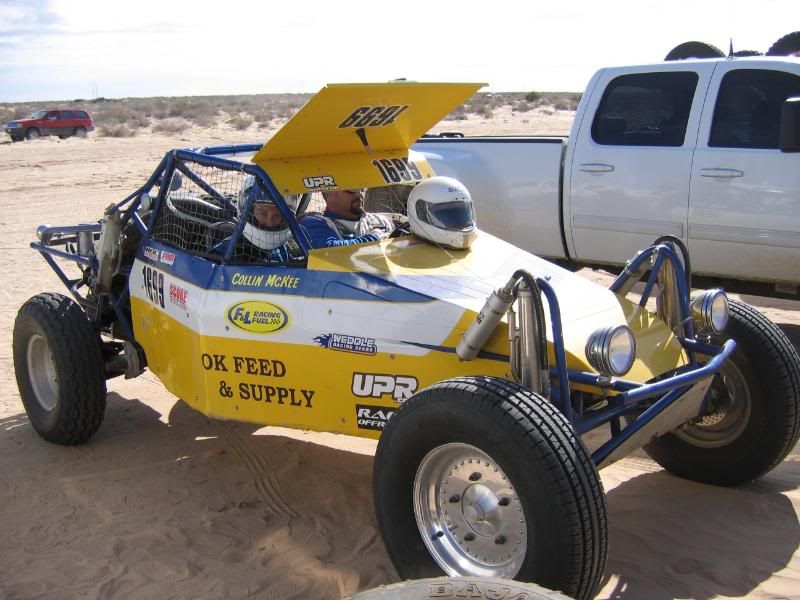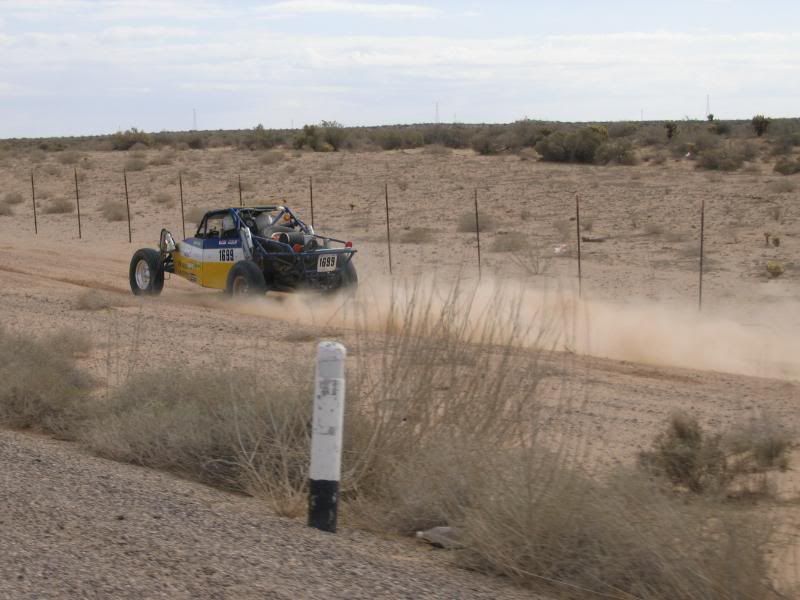 Sliding into the finish line. 2nd place!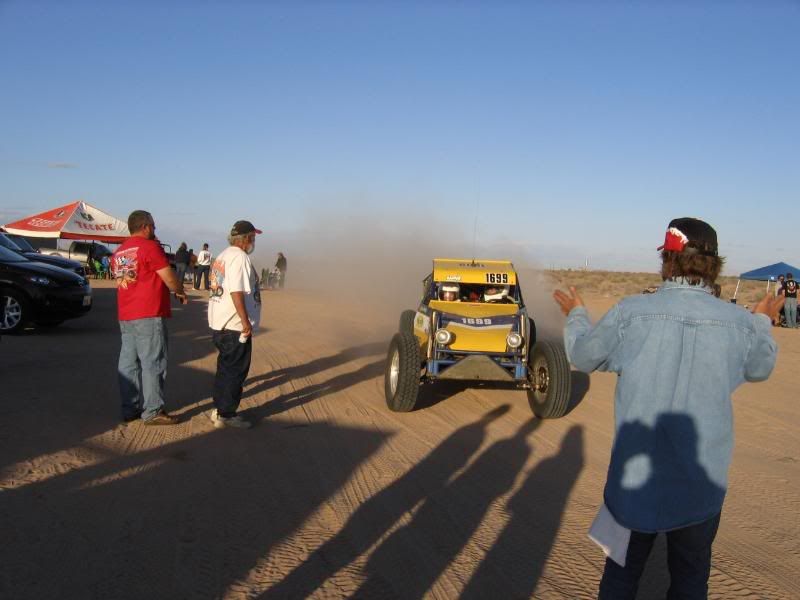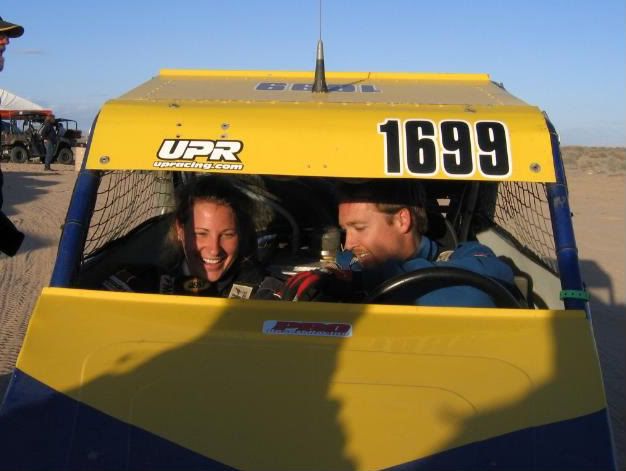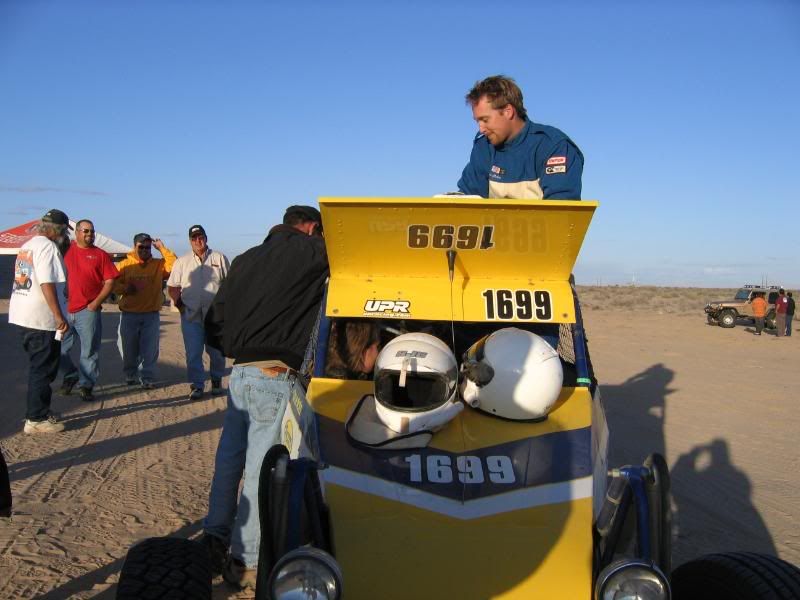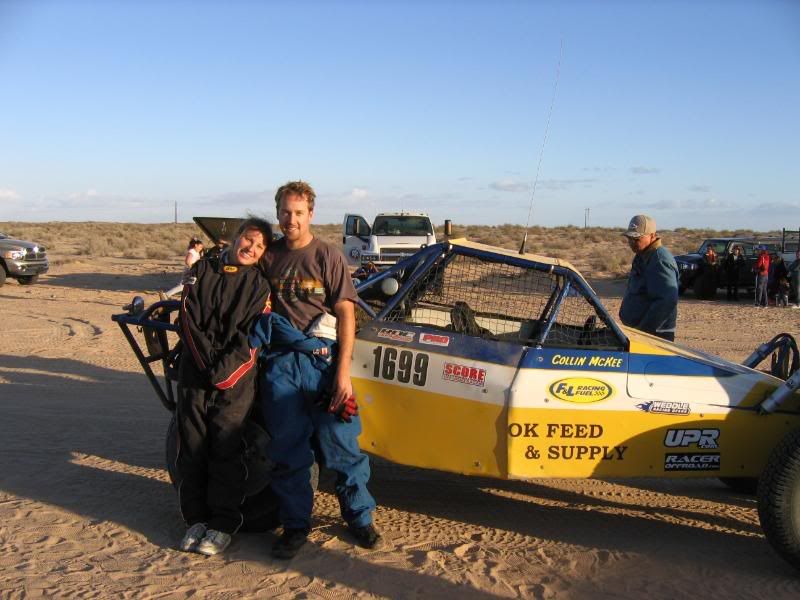 Some shots from the campsite we stayed at.