SOOOO, after loosing my keys on that beach we decided it was time to cross over to the other side of Baja where the Sea of Cortez is. Is the cross over we saw these cactus that look like they should be in a Dr. Suess book!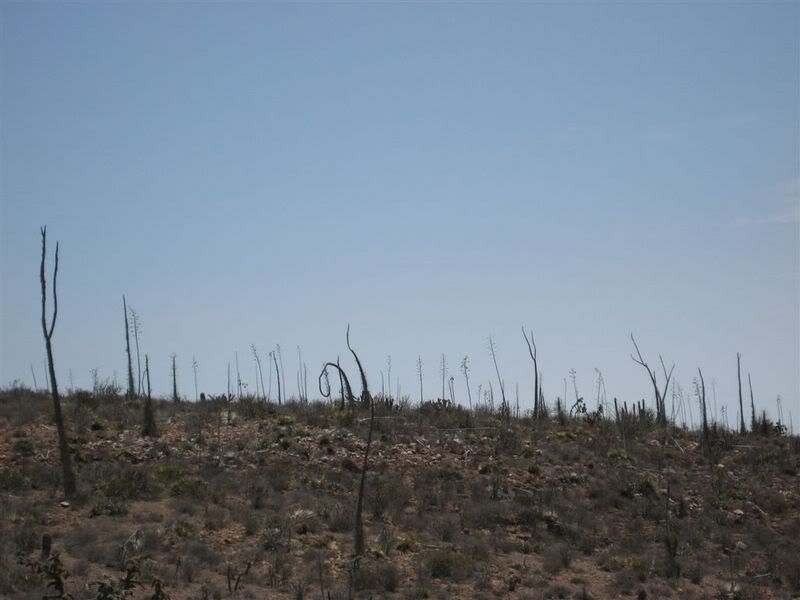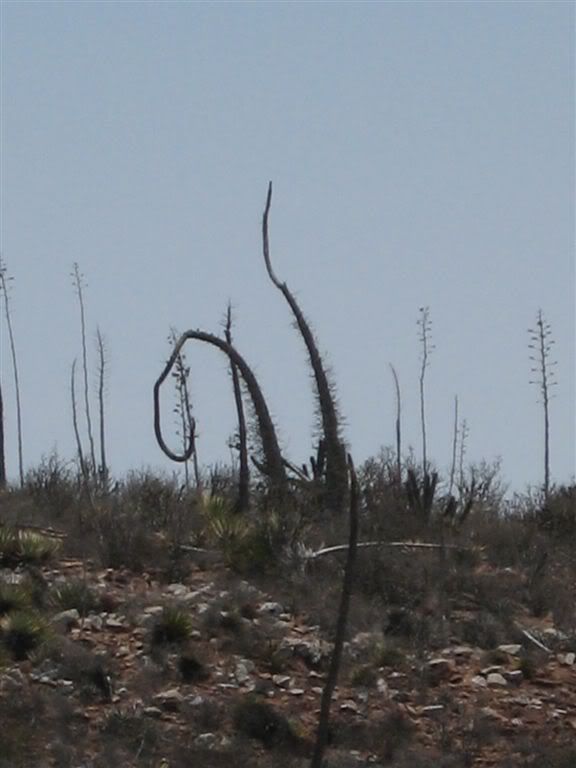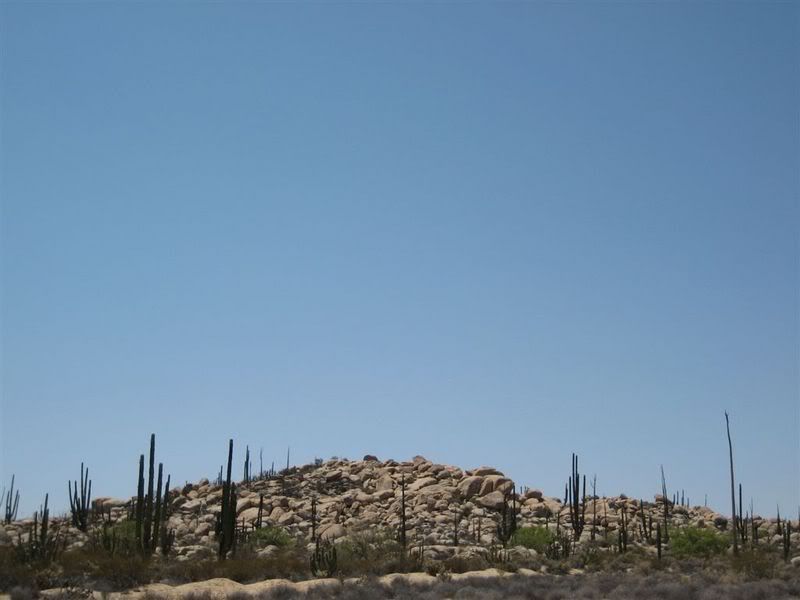 There are so many little chapels on the side of the road we decided to check a couple out.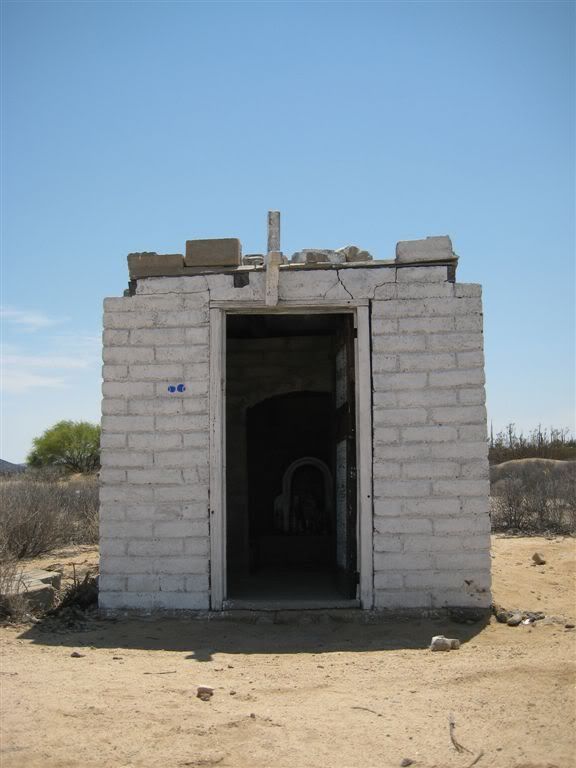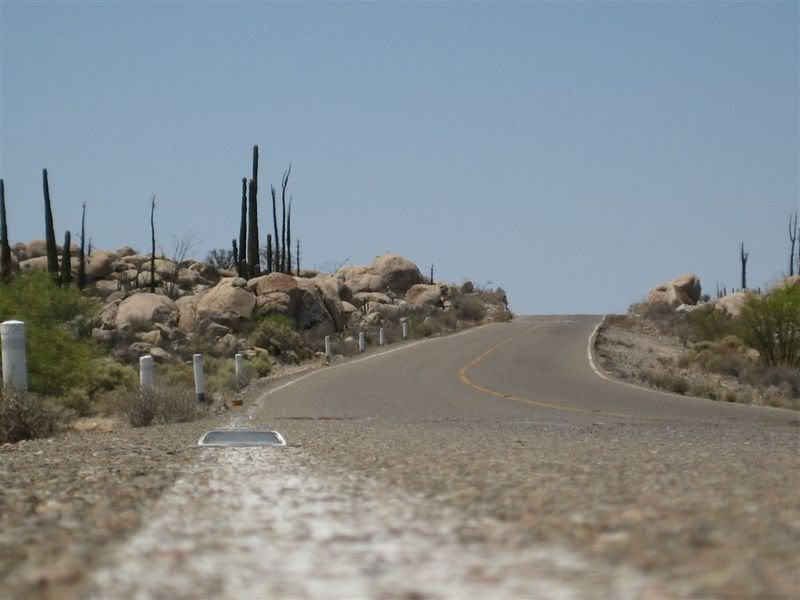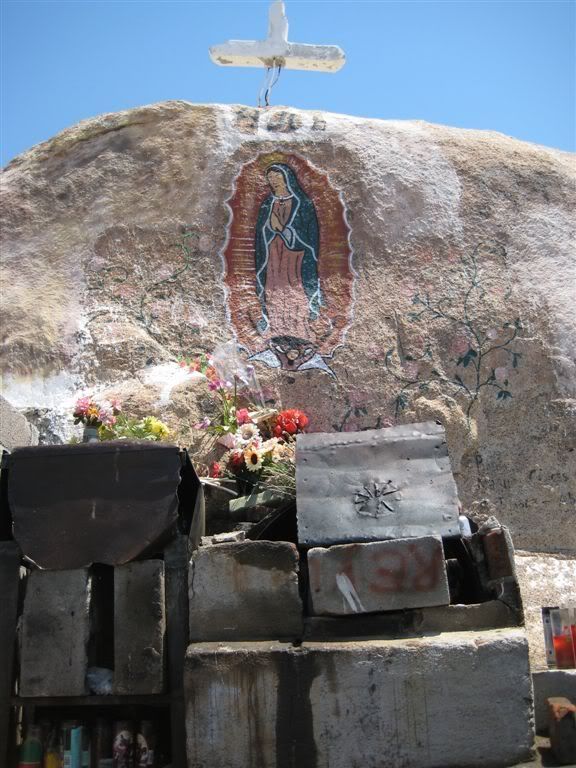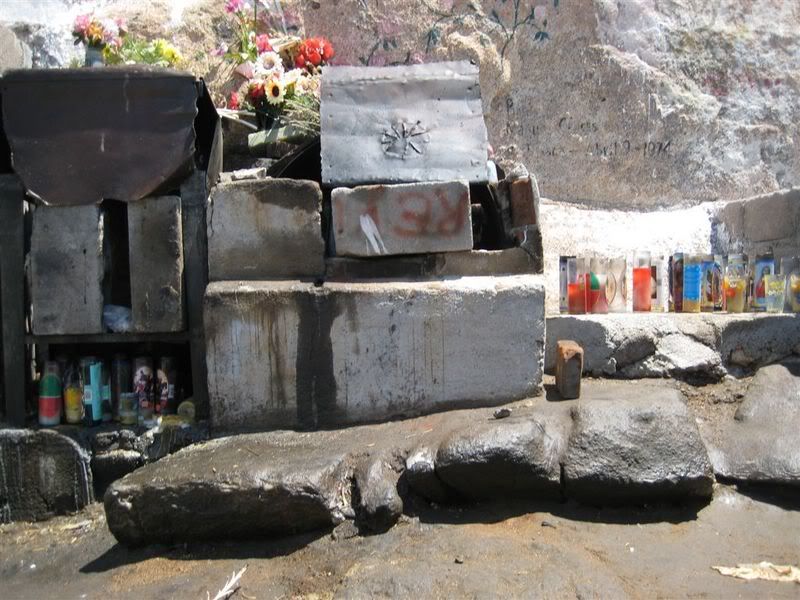 These saguaro's were much bigger than the typical one in AZ.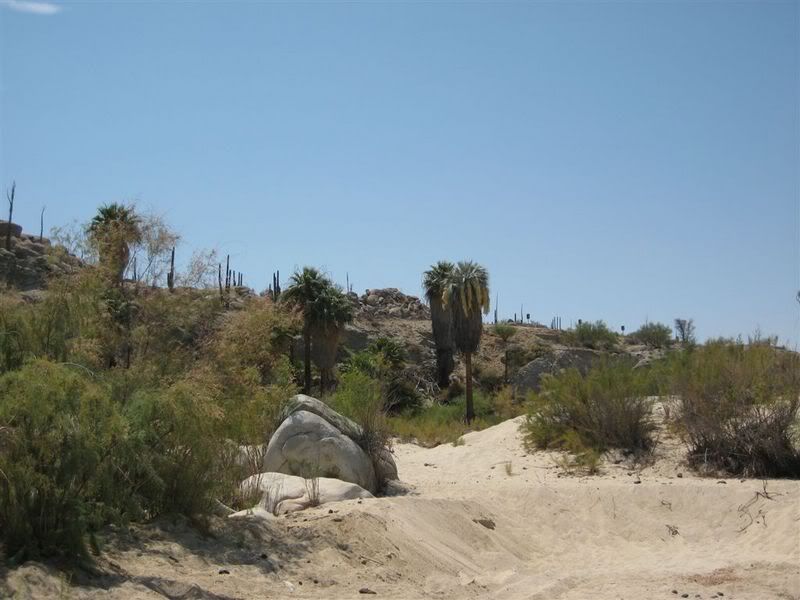 Since I first got into desert racing I heard stories and legends about Coco's corner where every baja 1000 race goes by. All of a sudden after traveling down a teeth shattering dirt road we came upon it: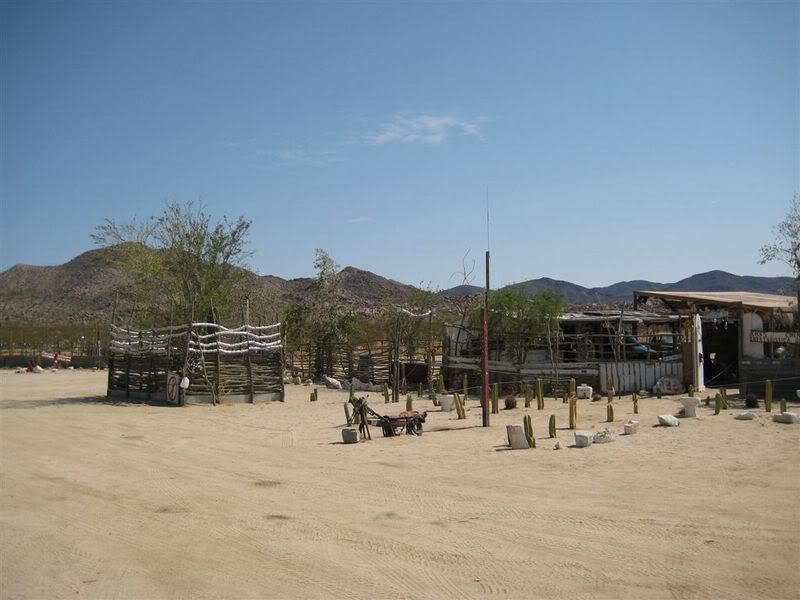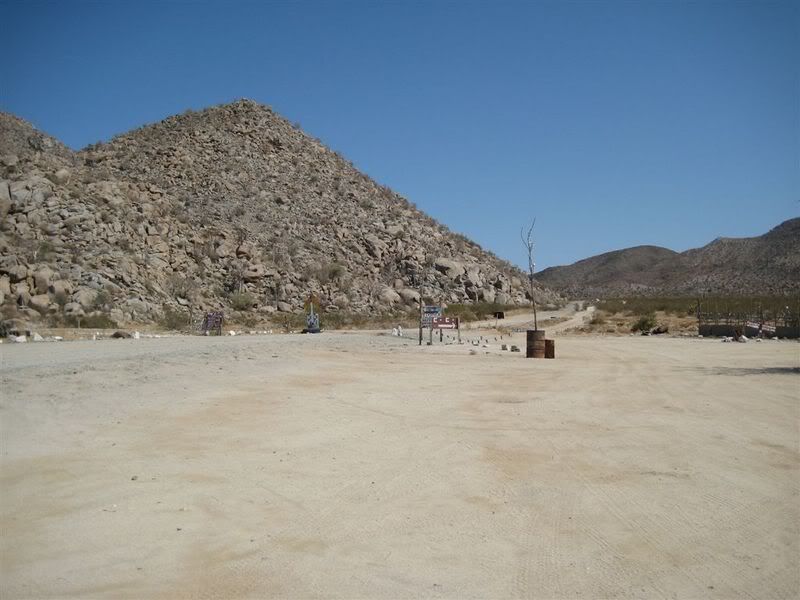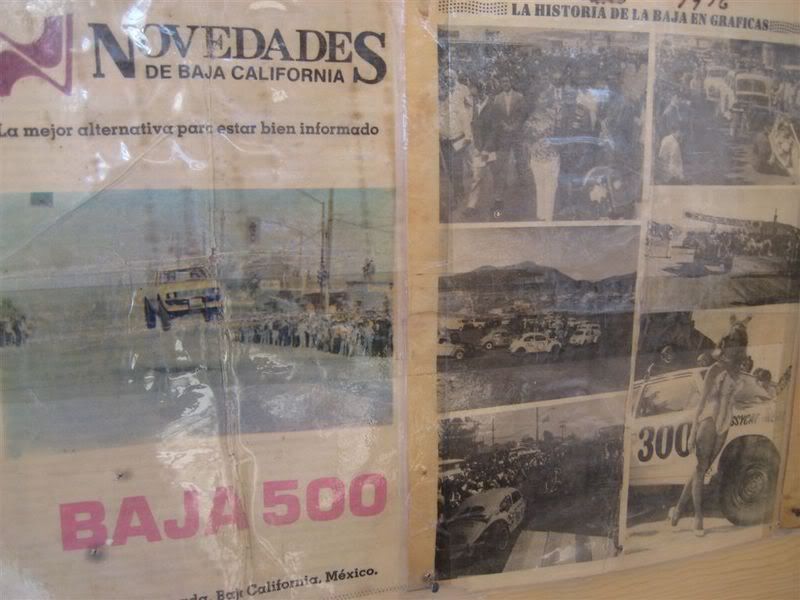 There's Coco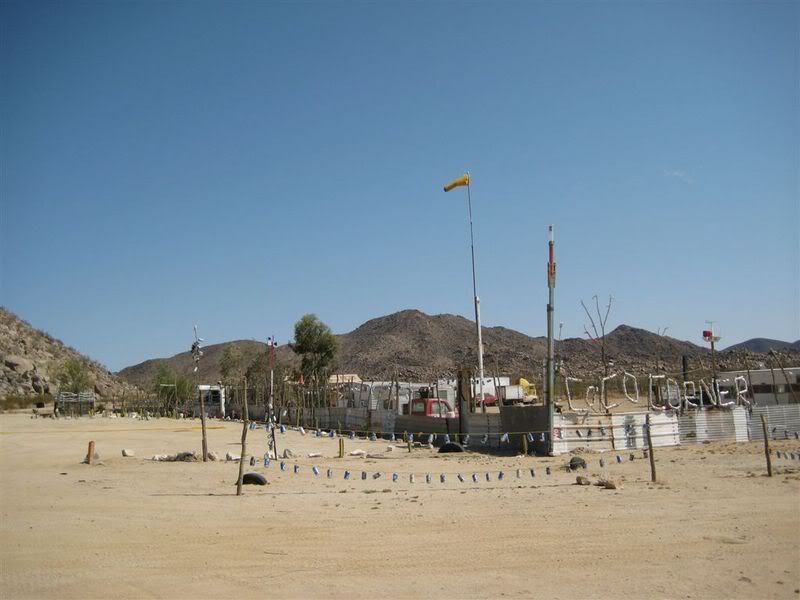 Coco asked whether I had a "cooler" in my truck. He was sure that us traveling in this heat was still crazy. He offered us a chair and a couple of beers so we stayed a while. We eventually bid the ever so kind Coco good bye and we headed out. (I couldn't wait to see water again!
After a while we came to two signs
and
Tough decision, but the big whale seemed nicer so it was off to camp Beluga.
It was a good decision to say the least.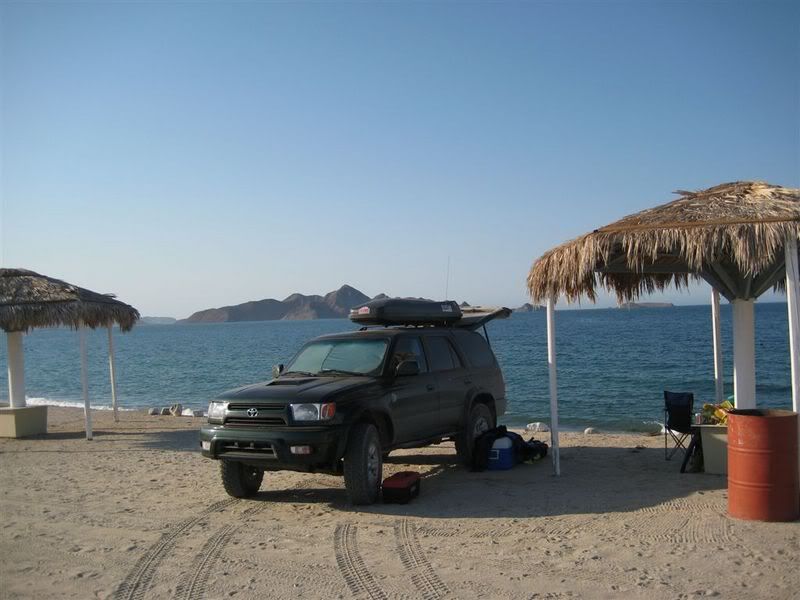 I promptly went free-diving and speared a fish for dinner. MMMMMMMM good!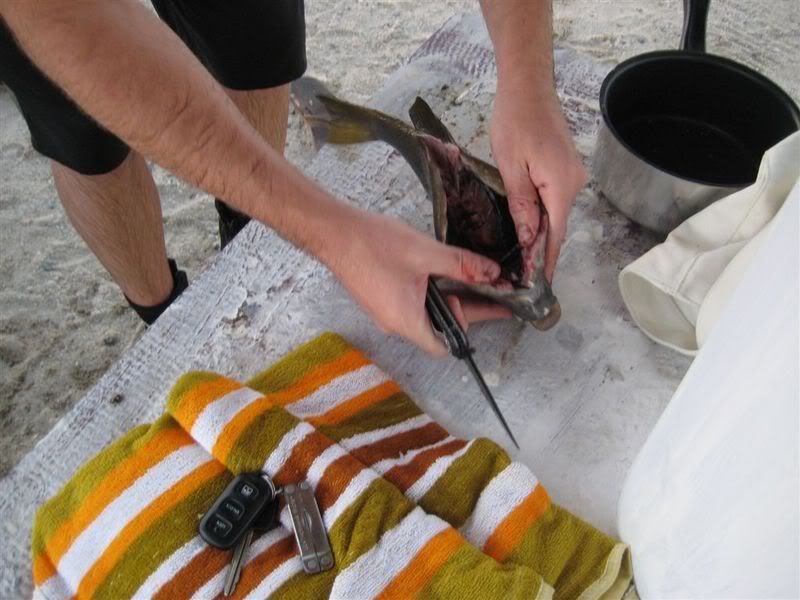 One of our kind neighbors suggested we stay for two nights. This was beyond hard for me. I am always wanting to see what's over the next hill, but I forced myself to stay here for two days. By the time we left I never wanted to leave. I love this place. Absolutely amazing. The proprietor is a kind fellow named Rafael.
He must have given me more free beers than I paid him to stay there for two nights. Amazing people down here.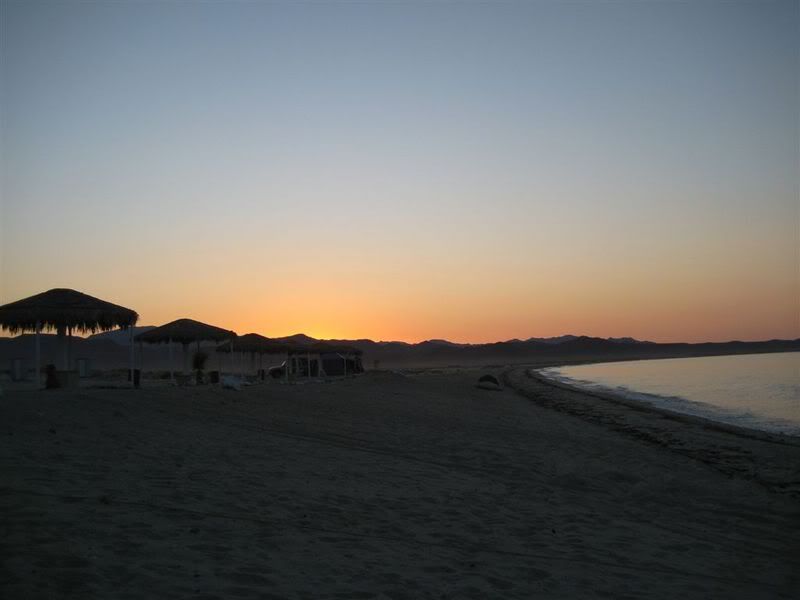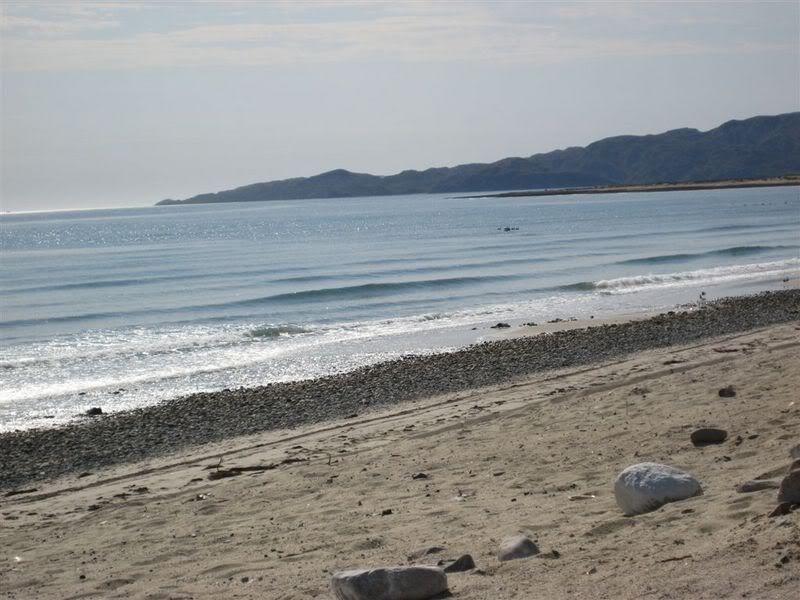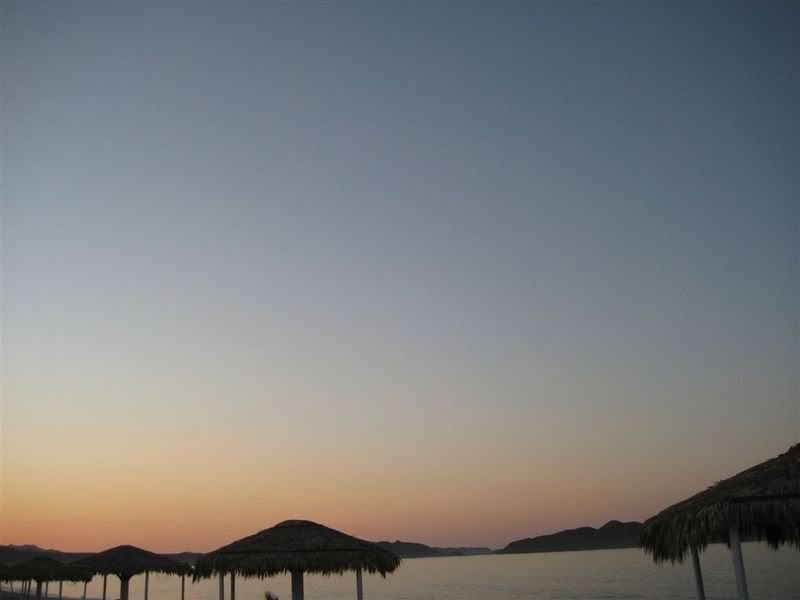 Sun RISE! WOW!